Vietnam has a reputation for being one of the most affordable countries in the world to travel. It's become a bit of a Shangri-La for backpackers, but what I found was that if you stretch your budget just a bit, that's where you'll find incredible value. Travelers looking for some affordable luxury will be in heaven in Vietnam's cosmopolitan capital, Ho Chi Minh City (formerly and often still known as Saigon).
If you're heading to HCMC (as it's often abbreviated), get ready for a whirlwind of sights, sounds, and scents. This city is an assault on your senses in the best possible way: flickering neon lights from the surrounding skyscrapers rivaling those of Tokyo, wafts of warm, fragrant smoke from street food stalls, and the constant hum of motorbikes in a city that rarely rests.
The city's energy is infectious, and it'd take a lifetime to truly explore Ho Chi Minh City to its core. If you've set yourself the near-impossible task of seeing the best of Ho Chi Minh in 2 days, here's a quick guide to do it in style.
Ho Chi Minh in 2 Days: Day One
Start the day with a Vietnamese coffee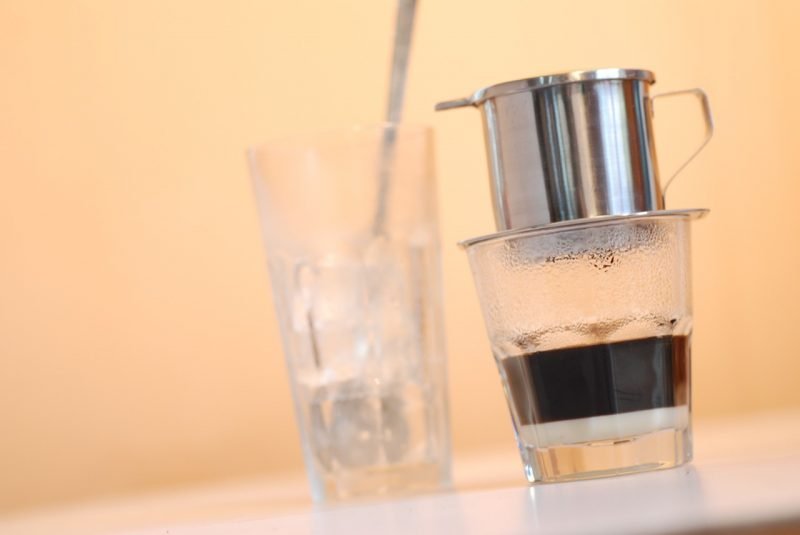 Note: This post contains affiliate links, which means I may receive a small commission if you purchase something through one of these links. Thank you for supporting the free content on this site! For more information on affiliate links and cookies, see my disclosure page for more details.
As a self-certified coffee snob, I can safely vouch that Vietnamese coffee is some of the best in the world. It's always strong, and best over condensed milk or ice (or both!).
My personal favorite way to drink coffee in Vietnam is ca phe sua da (iced coffee with sweetened condensed milk). It's so delicious, thick, and sweet that it's practically a dessert!
Get acquainted with the city with a vintage Vespa tour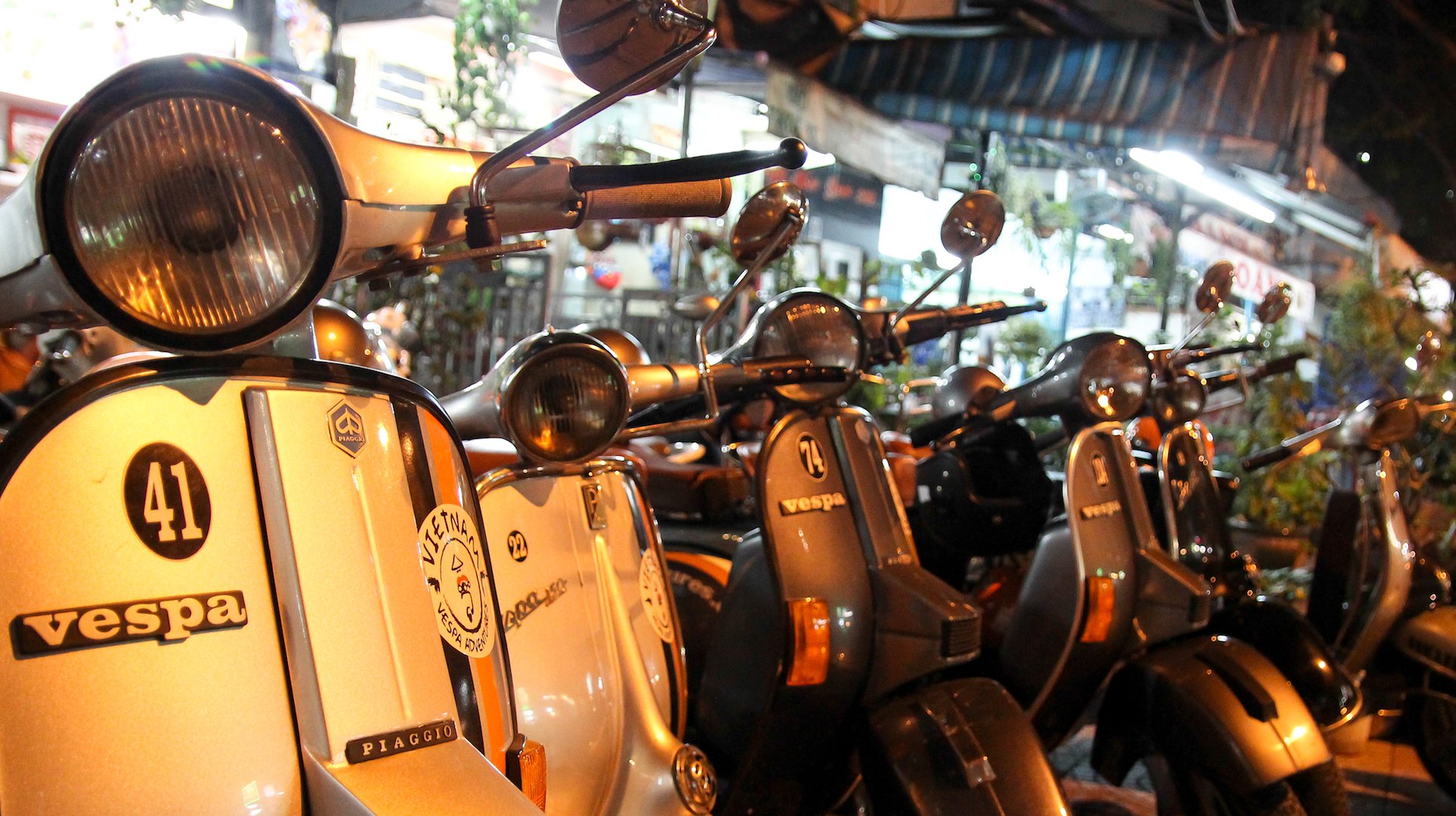 If you're keen on an adrenaline rush, why not swap two feet for two wheels with a ride on a vintage Vespa? You'll be exploring Ho Chi Minh in the most Vietnamese way possible, as scooters are virtually synonymous with this country.
Riding around the city by scooter is a wonderful way to get a feel for the beautiful chaos that is Ho Chi Minh City. Rather than taking a sedate bus tour, a guided Vespa tour gets your adrenaline flowing as you rapidly discover all the major historical sights and explore the surrounding areas. A few of the sights you'll likely see include the War Remnants Museum, Reunification Palace, Notre Dame Basilica, Central Post Office, and Jade Emperor Pagoda.
Explore the food scene in Vietnam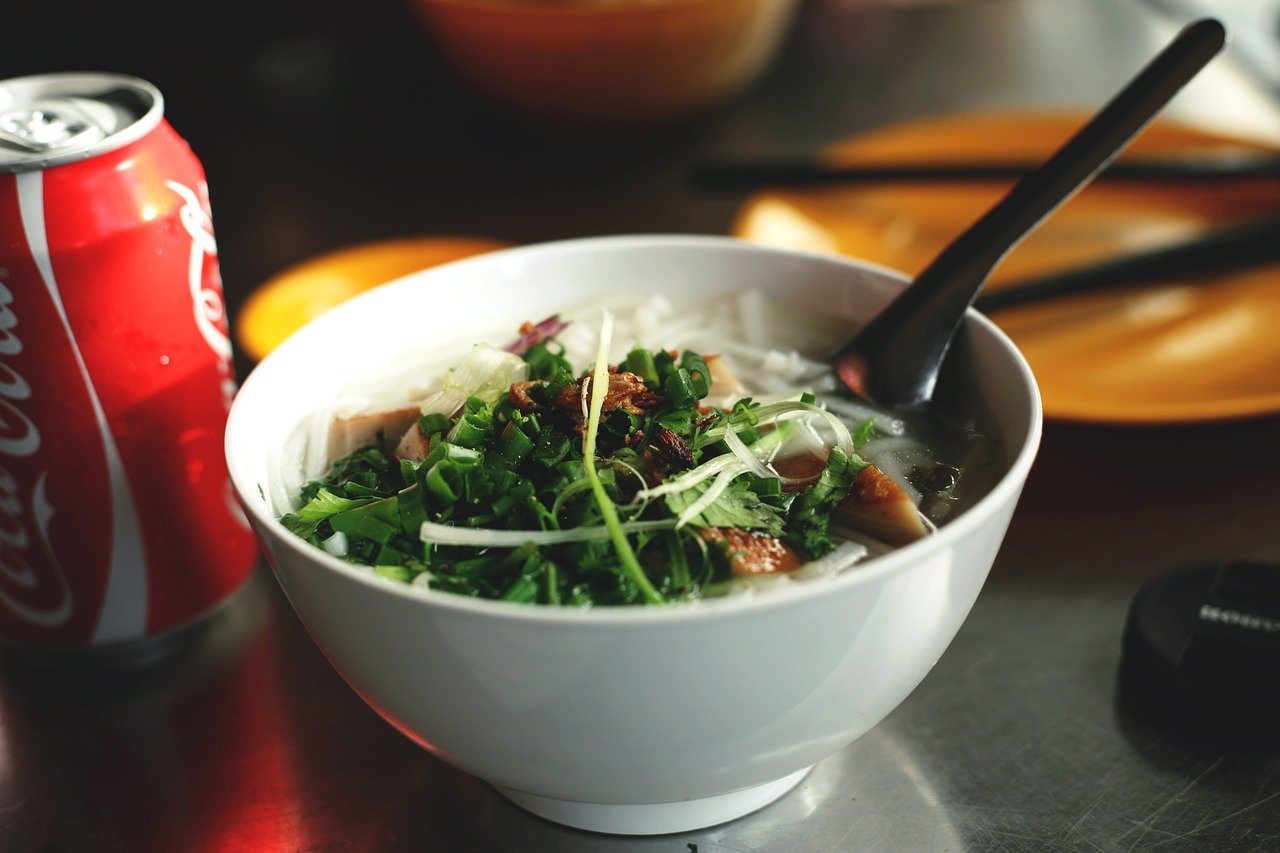 Whether you have the budget for five-star restaurants or street stalls, you're in for a treat either way. Food is what Vietnam does best – it's among my favorite cuisines in all the world.
Vietnamese cuisine is all about contrast and vibrant flavor. Fresh herbs feature front and center, whether it's torn mint leaves in a bowl of bún cha or fresh basil in a piping hot bowl of pho. Sweet and sour nuoc mam (a blend of fish sauce and palm sugar amongst other ingredients) liven up the simplest of rice dishes and fried goodies.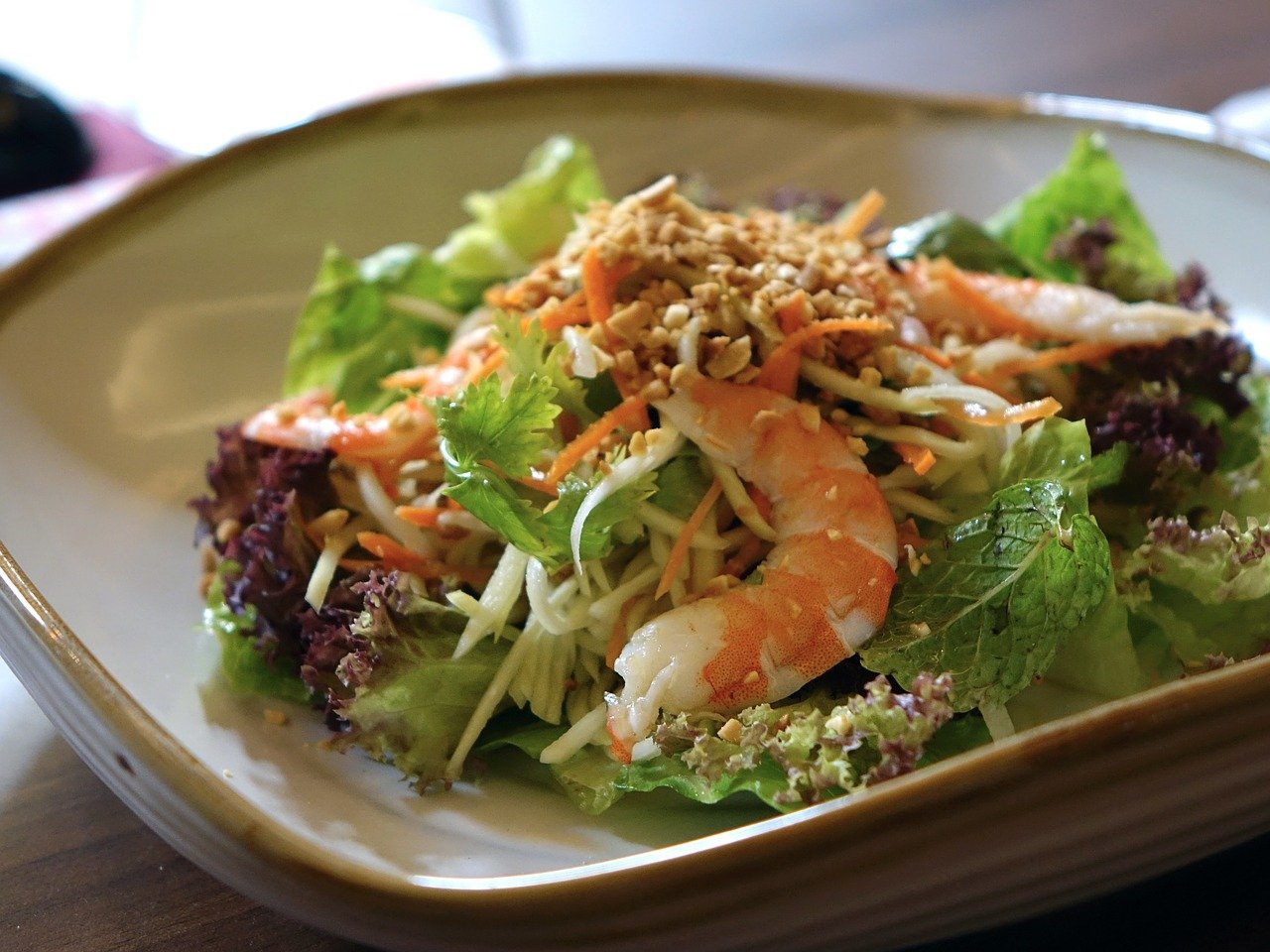 If you're looking for a fancy meal out, Ho Chi Minh City certainly delivers. Restaurants like Xu offer fantastic value with their tasting menus, where you can try 5 courses for just about $40 USD.
Meanwhile, there's delicious street food on virtually every street and alley for those who'd rather save their money and eat like a local. The local markets are also well worth a visit for food lovers. The biggest and best of HCMC's markets is Ben Thanh in District 1, where busy stalls sell delicious Vietnamese fare cooked to order. Just pick stalls that look busy with lots of customers – tourists and locals alike – to ensure food safety. Real foodies may opt to book a cooking class, so you can learn how to use the local ingredients to recreate your favorite dish back home.
Check into a 5* hotel for a 3* price in District 1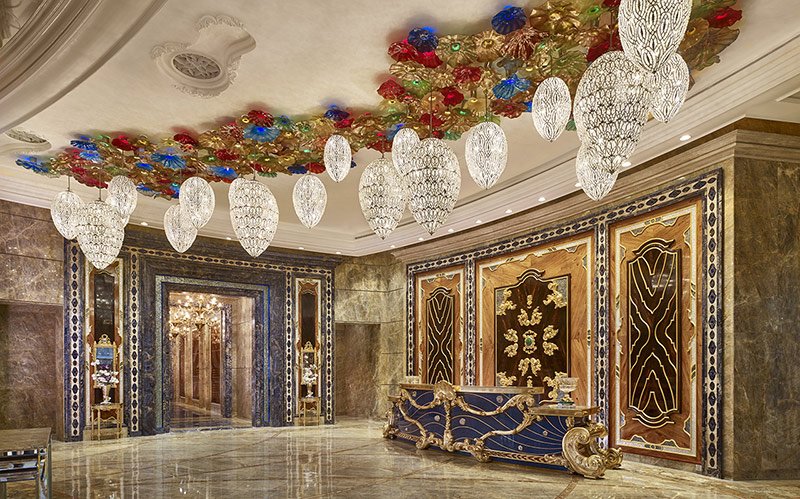 The greatest thing about Vietnam's affordability is that experiences that would normally be way out of your price range are suddenly rather affordable. For a 5* hotel in Vietnam, you'll pay about as much as you would for a mid-range room in London or NYC.
If you're looking for luxury, you'll find it in District 1, home to the city's finest hotels, restaurants, and shopping. One of the best hotels in Ho Chi Minh City, the Reverie Saigon, is full of ornate grandeur that will almost transport you to a European palace, with a luxe spa to match.
Vietnam also has a thriving fashion and tailoring scene (Hoi An further north of Ho Chi Minh is especially famous for its affordable, custom-tailored suits and clothing), and District 1 is the center of this scene. Here, you can check out boutiques from up and coming designers who are driving a dynamic fashion scene in HCMC.
Ho Chi Minh in 2 Days: Day Two
Explore villages along the Mekong Delta river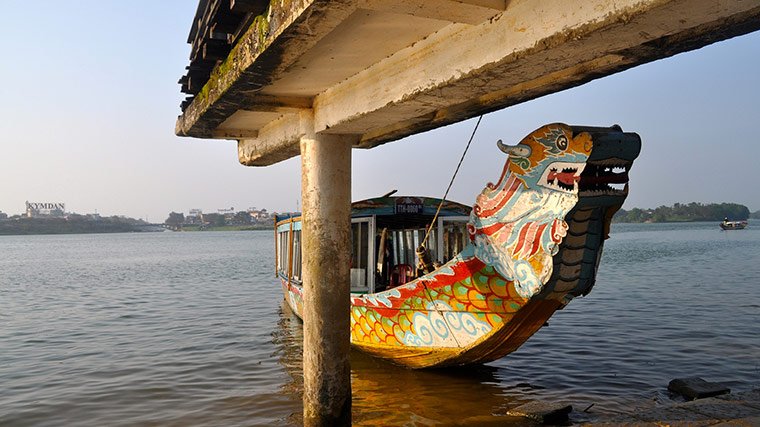 Even if you have just 2 days in Ho Chi Minh, a cruise along the Mekong Delta river is well worth it. You can either go with a tour or charter a private long-tail boat to take you beyond the chaotic capital city into the sleepy riverside villages of south Vietnam.
Depending on what cruise you select, you have the opportunity to stop off on small islands and local villages to experience a more authentic side to daily life in Vietnam, and still be back in time to enjoy the rest of your last afternoon and evening in the city.
Check out some of HCMC's museums
Ho Chi Minh City has a wealth of amazing museums. The War Remnants Museum is a can't-miss window into the experience of surviving the Vietnam War. In my opinion, it's especially important for American travelers to come here and see the war's history portrayed from the Vietnamese perspective.
Other museums worth visiting at the Southern Women's Museum and the Fine Art Museum, so choose whatever suits your interest and schedule best.
Catch a traditional Vietnamese performance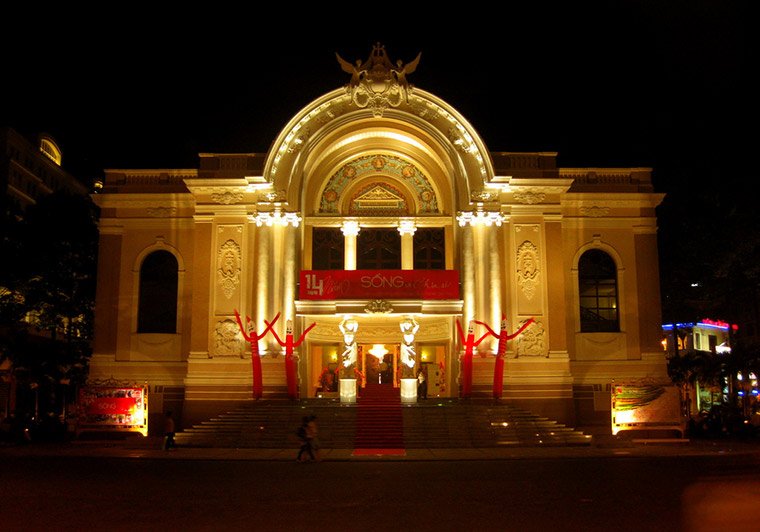 If you're interested in Vietnamese culture, don't miss the chance to watch a water puppet show at The Golden Dragon Water Puppet Theatre. I know, seeing a puppet show may seem strange, but I can vouch for these: the performances are artfully done, exquisitely lit, and surprisingly beautiful.
These uniquely traditional puppet shows tell tales from Vietnamese folklore and are performed in a large pool using the water as a stage. You won't find performances like these anywhere else in the world.
If you're not into the idea of a puppet show, the Saigon Opera House is another fantastic cultural event space. Home to the HCMC Ballet and Symphony Orchestra, the venue also hosts performances by world-renowned artists – popular shows often sell out, so look in advance and book early if you see something that catches your eye.
Rooftop cocktails at Chill Sky Bar
I'm of the belief that the vastness of a city is best appreciated from up high – preferably with a cocktail in hand. There are several rooftop bars in Ho Chi Min City, but I'd recommend Chill Sky Bar for its central location in District 1 and general happy hour.
Cocktails here are definitely more expensive than your 15 cent street bia hoi (fresh beer brewed daily and sold on street corners everywhere), but it's worth the cost of admission to have such a wonderful view of the city.
Allison Green is a former educator turned travel blogger. She holds a Masters in Teaching and a B.A. in English and Creative Writing. Her blog posts merge her educational background and her experience traveling to 60+ countries to encourage thoughtful travel experiences that both educate and entertain. She has been a speaker at the World Travel Writers Conference and her writing, photography, and podcasting work has appeared in National Geographic, CNN Arabic, CBC Canada, and Forbes, amongst others. Now based in the San Francisco Bay Area where she grew up, she has also lived in Prague, Sofia, and New York City.