The sea has mesmerized people for centuries.
Thousands upon thousands of writers have tried to put the magic of the ocean into words… and I've gathered 150 of the best ocean quotes right here.
Whether you're looking for an inspirational quote about the ocean, short ocean quotes that make good ocean Instagram captions, ocean love quotes, or some ocean quotes about life — these are my favorite sea quotes collected from a variety of authors, artists, and celebrities.
Feel free to use these quotes for sea and ocean captions for Instagram or other social media platforms, for use in journaling or writing prompts, or just to inspire yourself!
Inspiring Ocean Quotes & Captions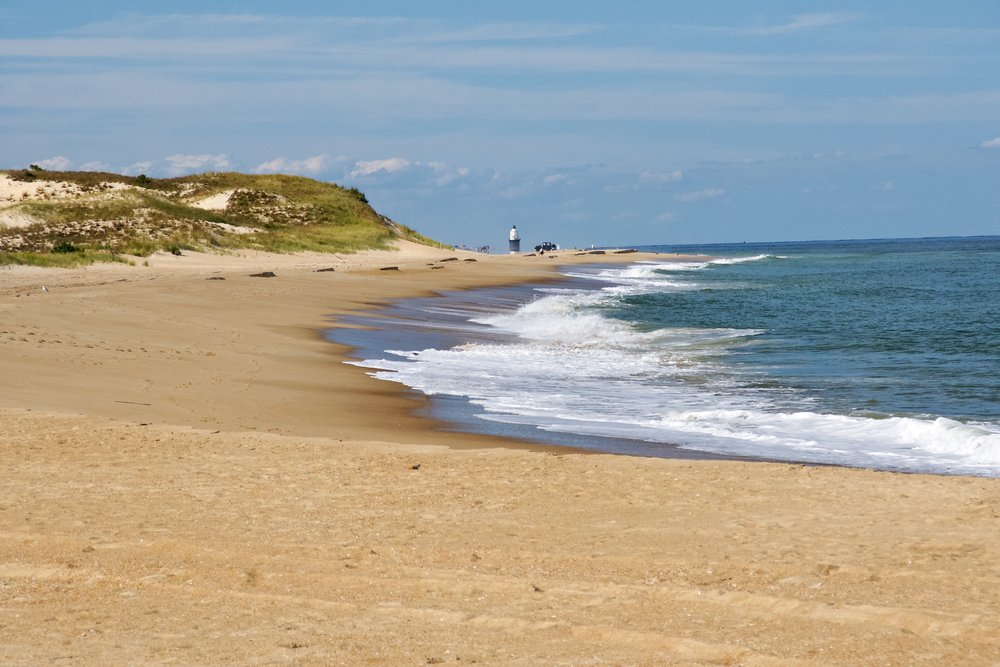 "Life is an ocean, fathom it."
— M. K. Soni
"Every drop in the ocean counts."
— Yoko Ono
"The sea does not like to be restrained"
— Rick Riordan
"Because there's nothing more beautiful than the way the ocean refuses to stop kissing the shoreline, no matter how many times it's sent away."
― Sarah Kay
"Either you decide to stay in the shallow end of the pool or you go out in the ocean."
— Christopher Reeve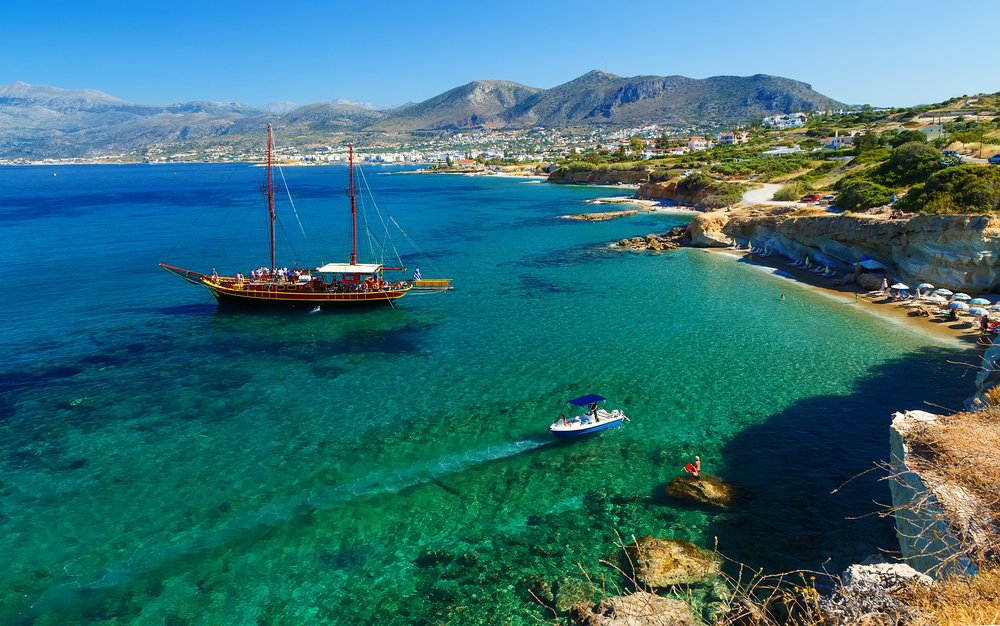 "The ocean stirs the heart, inspires the imagination, and brings eternal joy to the soul."
— Robert Wylan
"Man cannot discover new oceans unless he has the courage to lose sight of the shore."
— Andre Gide
"There must be something strangely sacred in salt. It is in our tears and in the sea."
— Kahlil Gibran
"Don't limit yourself to being a mere fountain when you contain an ocean."
― Vera Nazarian
"The heart of man is very much like the sea, it has its storms, it has its tides and in its depths it has its pearls too"
— Vincent van Gogh
"The cure for anything is salt water: sweat, tears or the sea."
— Isak Dinesen
Quotes About the Ocean & Its Beauty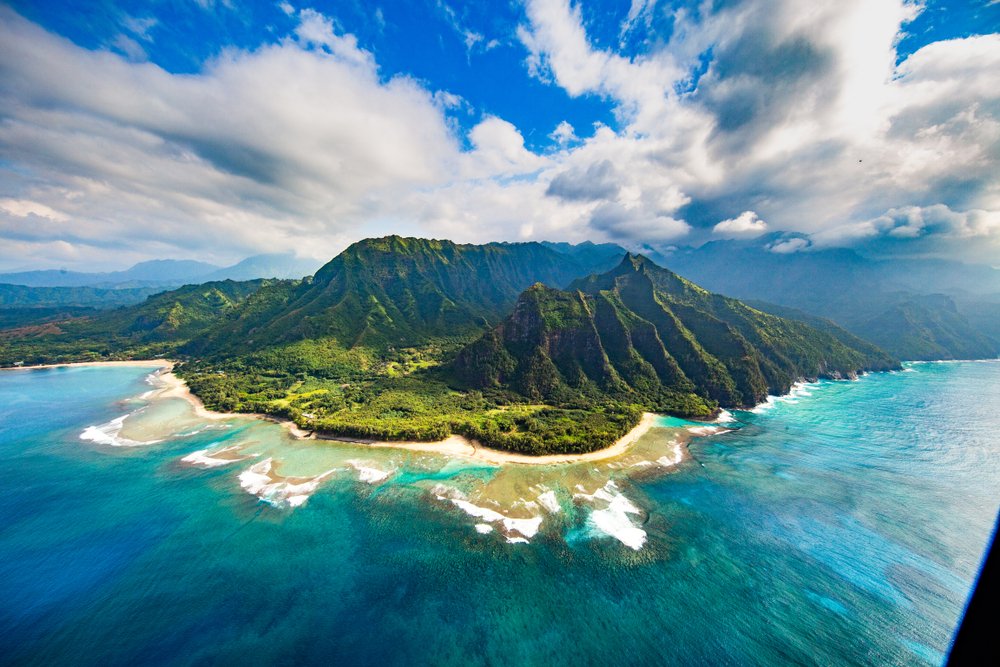 "The beauty and mystery of the ocean fills our lives with wonders, vast beyond our imagination."
— Jorge Luis Borges
"The sea, once it casts its spell, holds one in its net of wonder forever."
— Jacques Cousteau
"The sea is emotion incarnate. It loves, hates, and weeps. It defies all attempts to capture it with words and rejects all shackles. No matter what you say about it, there is always that which you can't."
― Christopher Paolini
"Looking out over the ocean, you can see reflections of God."
— Catherine Pulsifer
"We are tied to the ocean. And when we go back to the sea, whether it is to sail or to watch – we are going back from whence we came."
— John F. Kennedy
"Ocean is more ancient than the mountains, and freighted with the memories and the dreams of Time."
— H. P. Lovecraft
"A full moon sprinkled the black ocean with diamonds, and she could imagine fairies dancing in the silver foam that laced the huge, dark waves."
― Patricia Hagan
"The ocean was magical to her, its depths and mysteries were boundless, its call irresistible."
― Jeff Mariotte
"Our blood and our sweating, they are both salty, almost exactly like the water from the sea is salty. We carry oceans inside of us, in our blood and our sweat. And we are crying the oceans, in our tears."
― Gregory David Roberts
"I'm always happy when I'm surrounded by water, I think I'm a Mermaid or I was a mermaid. The ocean makes me feel really small and it makes me put my whole life into perspective… it humbles you and makes you feel almost like you've been baptized. I feel born again when I get out of the ocean."
― Beyoncé Knowles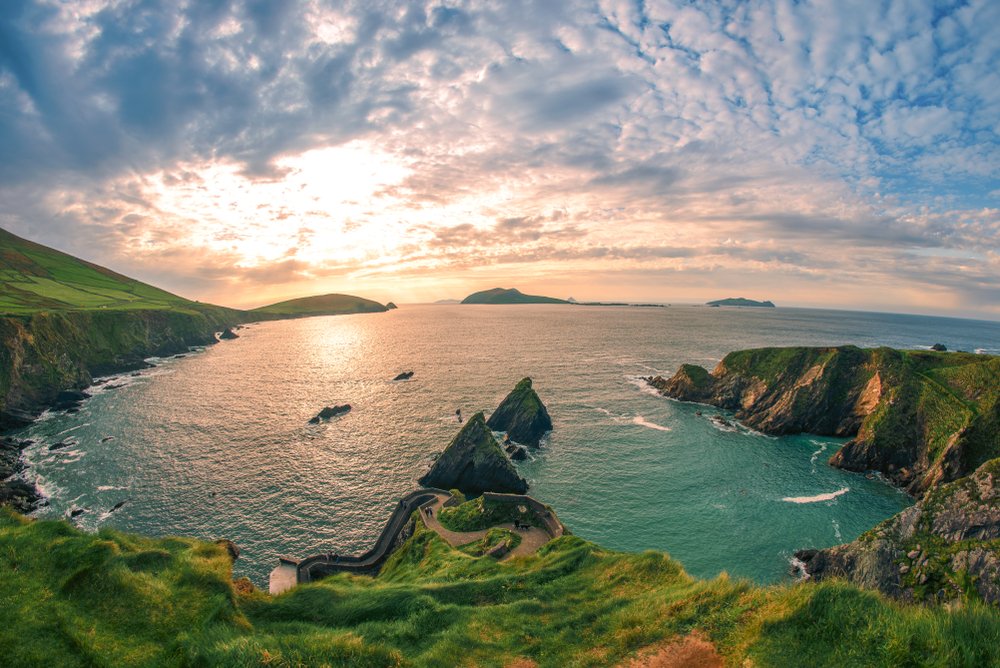 "The air is sharp, and I understand why years ago sea air was prescribed as a tonic for the body."
― Anita Shreve
"She loves the serene brutality of the ocean, loves the electric power she felt with each breath of wet, briny air."
― Holly Black
"It was one of those days when the ocean takes on all the colors of the rainbow and smiles up from the coral reef in glowing hues."
— Matt Warshaw"
"There was a magic about the sea. People were drawn to it. People wanted to love by it, swim in it, play in it, look at it. It was a living thing that as as unpredictable as a great stage actor: it could be calm and welcoming, opening its arms to embrace it's audience one moment, but then could explode with its stormy tempers, flinging people around, wanting them out, attacking coastlines, breaking down islands. It had a playful side too, as it enjoyed the crowd, tossed the children about, knocked lilos over, tipped over windsurfers, occasionally gave sailors helping hands; all done with a secret little chuckle"
― Cecelia Ahern
Short Ocean Quotes (Perfect for Sea Captions for Instagram!)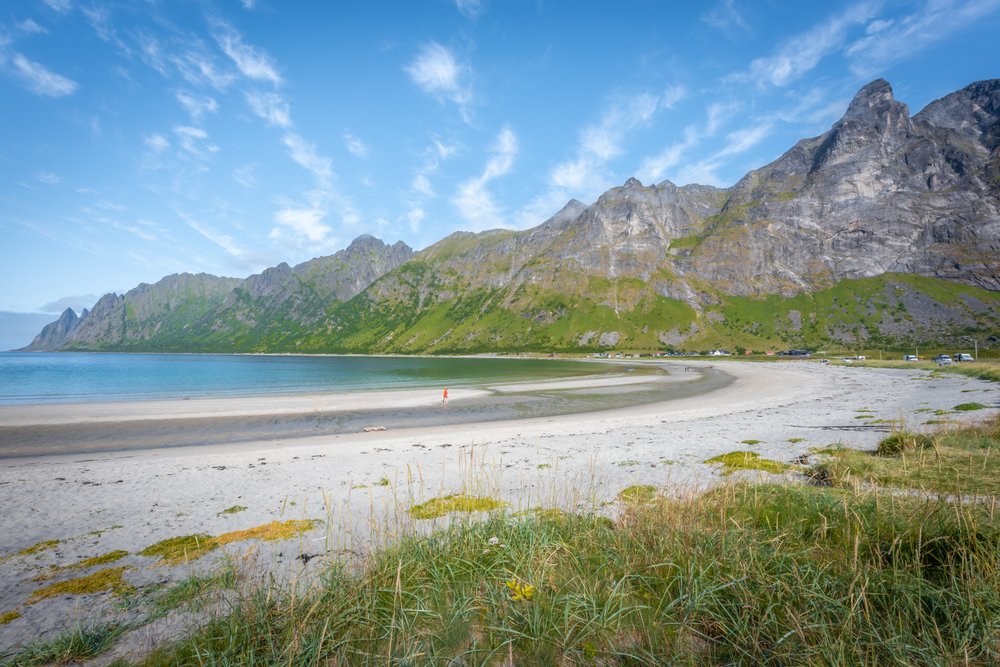 "I was happy anywhere I could see the ocean."
― Ai Yazawa
"The sea has boundless patience."
― Craig Robertson
"I wonder if the ocean smells different on the other side of the world."
― J.A. Redmerski
"I go to the ocean to calm down, to reconnect with the creator, to just be happy."
— Nnedi Okorafor
"The sea beckoned to me, and all reality was lost—swept away in the entrancing song of the tide."
― Meredith T. Taylor
"Your heart is like the ocean, mysterious and dark."
― Bob Dylan
"Those who live by the sea can hardly form a single thought of which the sea would not be part."
― Hermann Broch
Ocean Captions & Quotes About Diving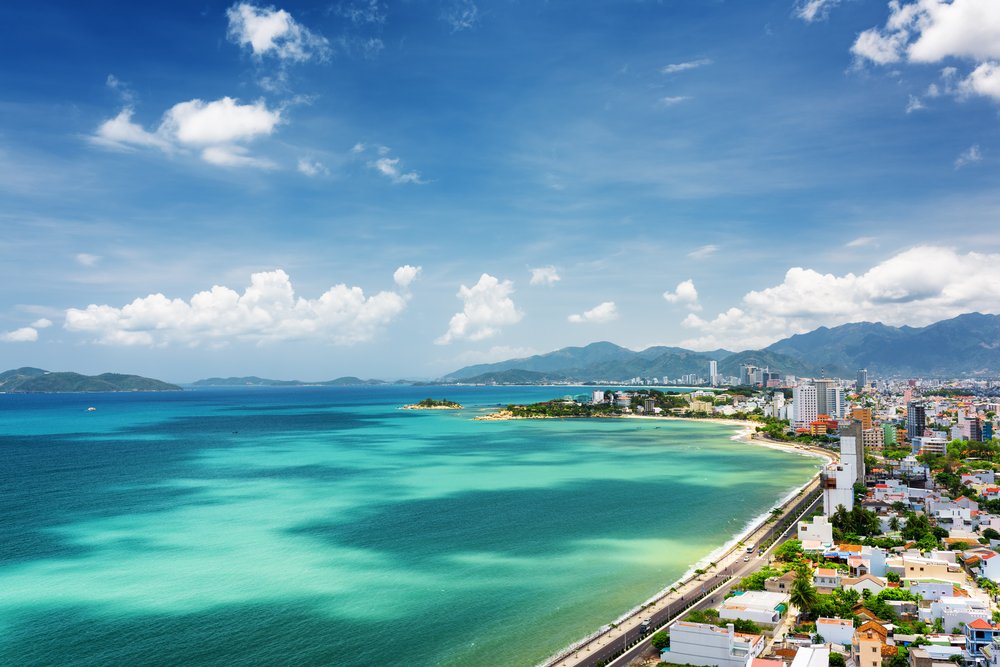 "The ocean is this beautiful, unexplored place. Why on Earth everyone isn't down there, I don't know."
— Graham Hawkes
"Diving is a leap of faith plus gravity."
― Gabrielle Zevin
"Something, most certainly, happens to a diver's emotions underwater. It is not merely a side effect of the pleasing, vaguely erotic sensation of water pressure on the body. Nor is it alone the peculiar sense of weightlessness, which permits a diver to hang motionless in open water, observing sea life large as whales around him; not the ability of a diver, descending in that condition, to slowly tumble and rotate in all three spatial planes. It is not the exhilaration from disorientation that comes when one's point of view starts to lose its "lefts" and "down" and gains instead something else, a unique perception that grows out of the ease of movement in three dimensions. It is not from the diminishment of gravity to a force little more emphatic than a suggestion. It is not solely exposure to an unfamiliar intensity of life. It is not a state of rapture with the bottomless blue world beneath one's feet…it is some complicated mix of these emotions, together with the constant proximity of real terror."
― Barry Lopez
"The thing about the ocean is that the surface won't always tell you what is going on underneath."
― Jennifer Arnett
"Underwater I hear the water coming to my body, I hear the sunlight penetrating the water."
― James Nestor
"There's nothing wrong with enjoying looking at the surface of the ocean itself, except that when you finally see what goes on underwater,you realize that you've been missing the whole point of the ocean. Staying on the surface all the time is like going to the circus and staring at the outside of the tent."
― Dave Barry
Ocean Captions & Quotes About Sailing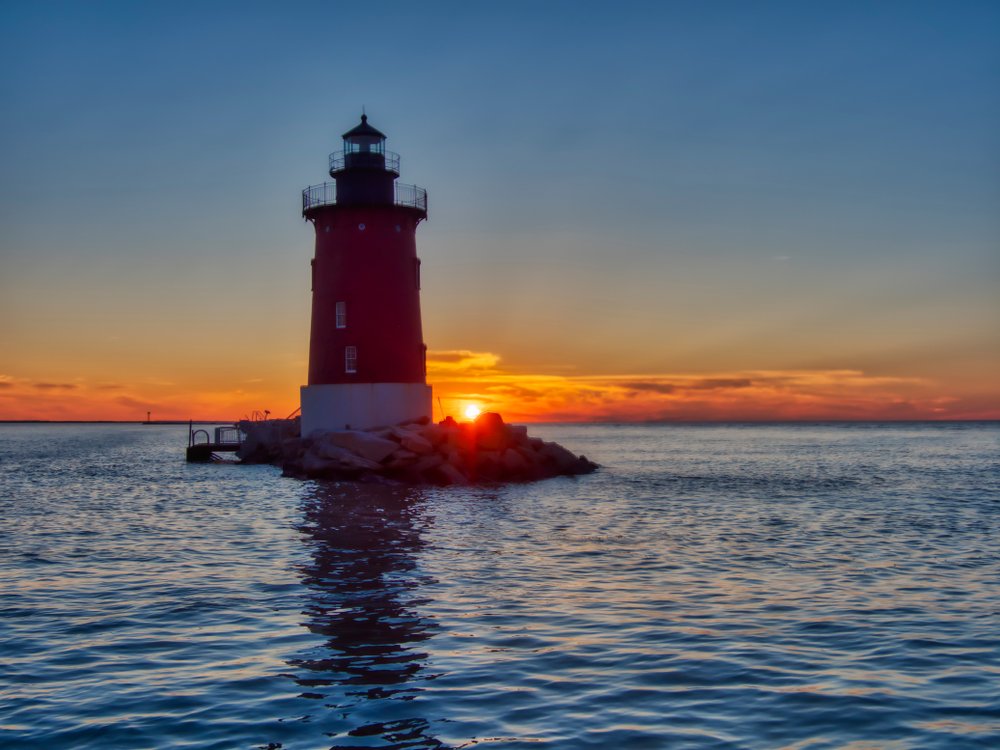 "What she really loved was to hang over the edge and watch the bow of the ship slice through the waves. She loved it especially when the waves were high and the ship rose and fell, or when it was snowing and the flakes stung her face."
― Kristin Cashore
"To reach a port we must set sail. Sail, not tie at anchor. Sail, not drift."
— Franklin D. Roosevelt
"Don't spend your entire life building a ship, without ever tasting the salt of the ocean."
― Alexander Den Heijer
"She watched the gap between ship and shore grow to a huge gulf. Perhaps this was a little like dying, the departed no longer visible to the others, yet both still existed, only in different worlds."
― Susan Wiggs
"When the sea is calm, the landscape (seascape) seems simple and even monotonous, sometimes with a distant, sometimes with a close coastline, but usually with no land in sight at all. You feel 'free', not only free of care, but also free of the solidity of the earth's crust…. Then you start to observe and assimilate all these natural phenomena surrounding you: the infinite variety of the waves and the swell of the sea, and for the first time in ages you look again at the heavenly bodies, the sun, the moon and the stars, and you see the living creatures in and over the sea, the fish and the birds."
― M.C. Escher
"I wish I could describe the feeling of being at sea, the anguish, frustration, and fear, the beauty that accompanies threatening spectacles, the spiritual communion with creatures in whose domain I sail. There is a magnificent intensity in life that comes when we are not in control but are only reacting, living, surviving. I am not a religious man per se. My own cosmology is convoluted and not in line with any particular church or philosphy. But for me, to go to sea is to glimpse the face of God. At sea I am reminded of my insignificance– of all men's insignificance. It is a wonderful feeling to be so humbled."
― Steve Callahan
"We clear the harbor and the wind catches her sails and my beautiful ship leans over ever so gracefully, and her elegant bow cuts cleanly into the increasing chop of the waves. I take a deep breath and my chest expands and my heart starts thumping so strongly I fear the others might see it beat through the cloth of my jacket. I face the wind and my lips peel back from my teeth in a grin of pure joy."
― L.A. Meyer
"Whenever I find myself growing grim about the mouth; whenever it is a damp, drizzly November in my soul; whenever I find myself involuntarily pausing before coffin warehouses, and bringing up the rear of every funeral I meet… I quietly take to the ship. There is nothing surprising in this. If they but knew it, almost all men in their degree, some time or other, cherish very nearly the same feelings towards the ocean with me."
― Herman Melville (from one of my favorite books of all time, Moby Dick)
"[T]hen all collapsed, and the great shroud of the sea rolled on as it rolled five thousand years ago."
― Herman Melville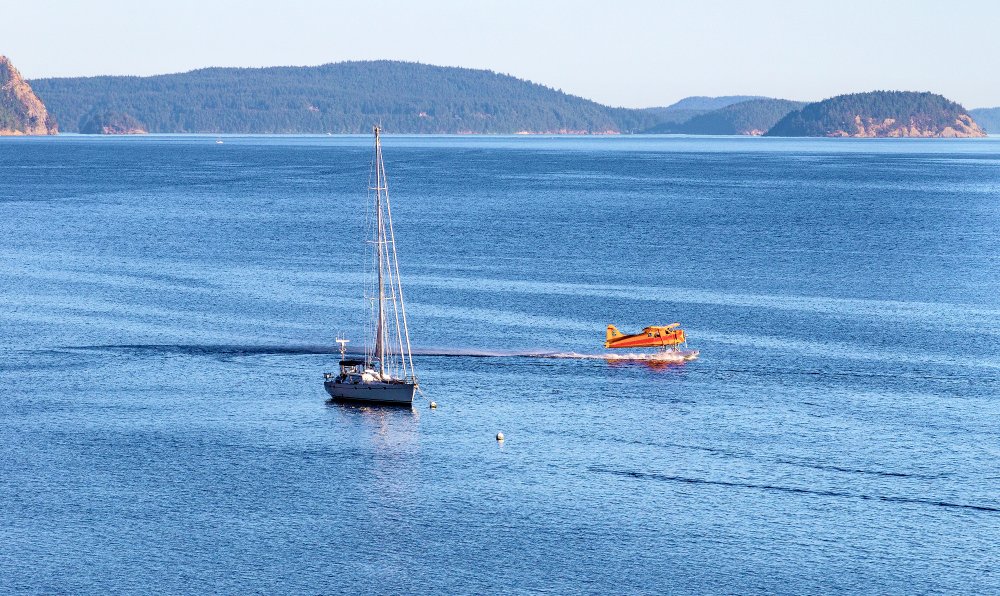 "She was an ocean full of storms and sailing in her would have made him lose his path forever. But he was not ready to give up without taking that risk. He set his sail and kept moving into the heart of the ocean until she calmed down. And once the storm was over all he saw was a place that no one could imagine and nobody had ever reached. And in the end the journey was worth it."
― Akshay Vasu
"I spent uncounted hours sitting at the bow looking at the water and the sky, studying each wave, different from the last, seeing how it caught the light, the air, the wind; watching patterns, the sweep of it all, and letting it take me. The sea."
― Gary Paulsen
"I am a sailor, you're my first mate
We signed on together, we coupled our fate
Hauled up our anchor, determined not to fail
For the heart's treasure, together we set sail
With no maps to guide us, we steered our own course
Rode out the storms when the winds were gale force
Sat out the doldrums in patience and hope
Working together, we learned how to cope.
Life is an ocean and love it a boat
In troubled waters it keeps us afloat"
― John McDermott
Powerful Quotes About The Ocean's Challenges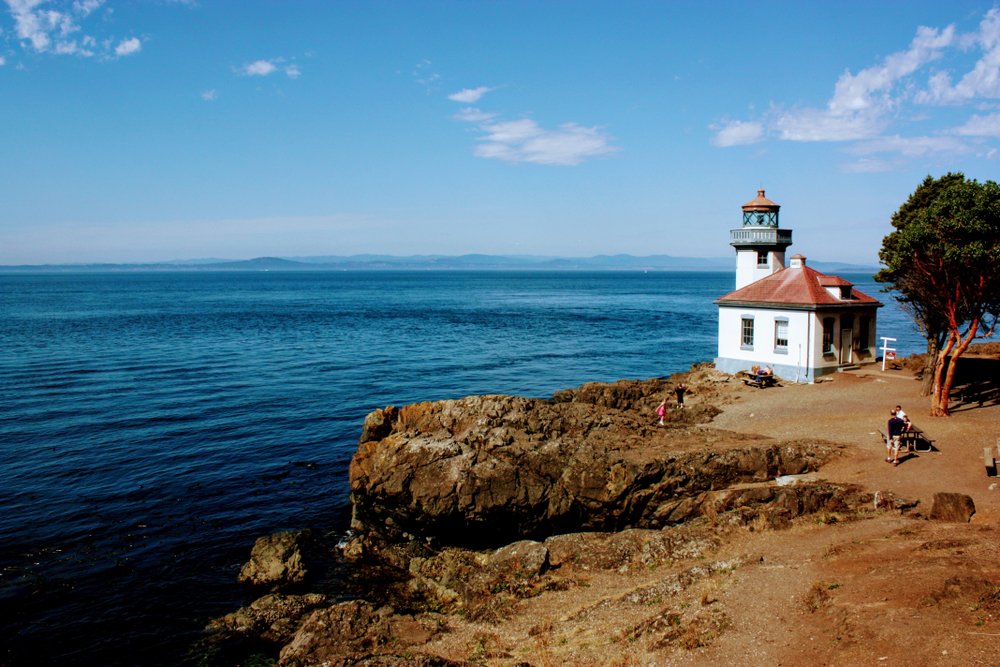 "No one would have crossed the ocean if he could have gotten off the ship in the storm."
— Charles Kettering
"You can't cross the sea merely by standing and staring at the water."
— Rabindranath Tagore
"Water always goes where it wants to go, and nothing, in the end, can stand against it. Water is patient. Dripping water wears away a stone."
— Margaret Atwood
"Knowledge is knowing the depth of the ocean. Wisdom is knowing till where to swim."
― Saleem Sharma
"She was an ocean, and he was just a sinking man lost in her waves."
― Giselle Beaumont
"I thought I could avoid continually crashing, but as it turns out, it's unavoidable. Even on the calmest day, the ocean still rolls into the beach and pulls pebbles out to sea."
― Rebekah Crane
"The ocean's currents are a turbulent emotion which man has yet to come to terms with."
― Anthony T. Hincks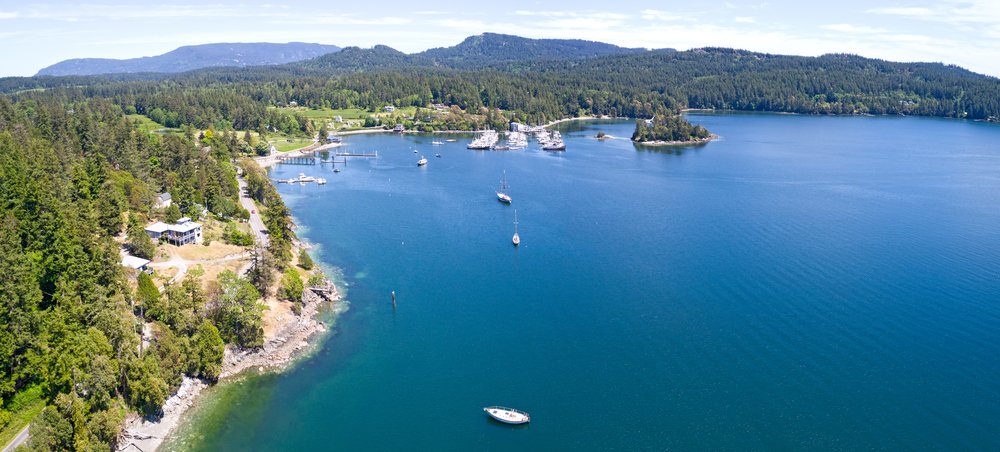 "The ocean is a dangerous place, but it's also a place you can still go and have to yourself, a place that's clean and, yes, wild. If you go into the ocean you're making a choice. You need to know you can drown, you can get lost, or you can be eaten by great beasts."
― David Helvarg
"The ocean has a rhythm, but it has no heart."
― Christina Henry
"The human animal began as a mere wriggling thing in the ancient seas, struggling out onto land with many regrets. That is what brings us so full of longing to the sea."
― Sebastian Barry
"I don't trust the ocean, either; it would kill me as soon as not. It doesn't mean I'm afraid of it."
― Maggie Stiefvater
"if
the ocean
can calm itself,
so can you.
we
are both
salt water
mixed with
air."
― Nayyirah Waheed
Mindfulness Quotes About The Ocean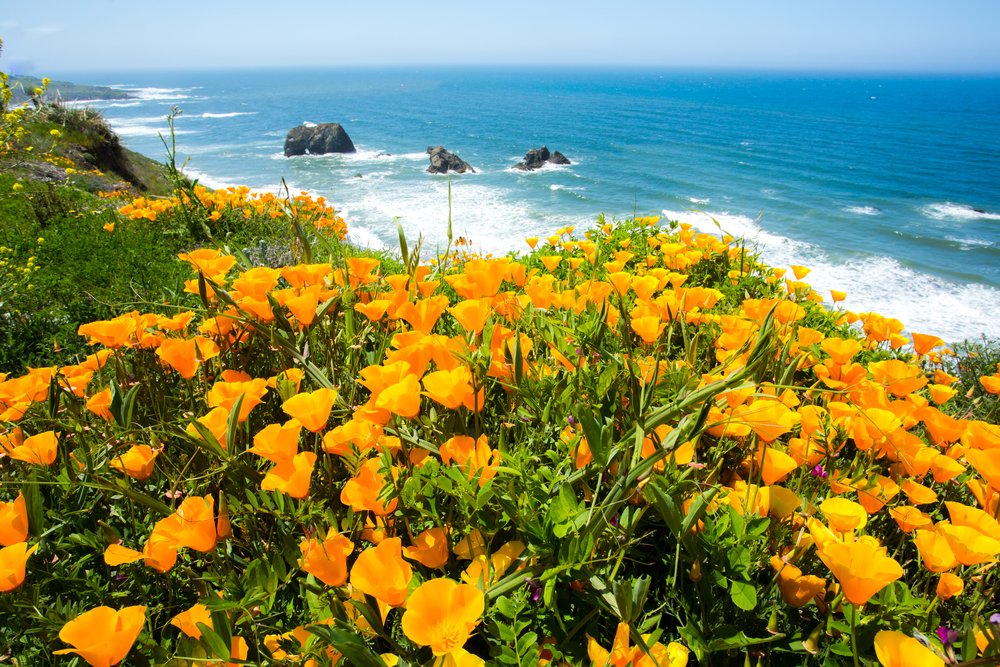 "Your thoughts, feelings, and sensations are the waves of the ocean – coming and going. There are big strong waves and there are soft gentle waves; they are all water and all part of the ocean."
— Rose-Marie Sorokin
"You are not a drop in the ocean. You are an ocean in a drop."
― Joy N. Hensley
"Yes, as every one knows, meditation and water are wedded forever."
― Herman Melville
"The sea-shore is a sort of neutral ground, a most advantageous point from which to contemplate this world."
― Henry David Thoreau
"We could learn to leave things alone and rest in the awareness – the ocean – rather than being thrown around by the waves. This is what meditation practice is all about."
— Gelong Thubten
"You are the ocean; everything else is just waves and wind."
― Steve Maraboli
"I am the shore and the ocean, awaiting myself on both sides."
― Dejan Stojanovic
"The sea: you watch it for a while, lose interest, and then, because there is nothing else to look at, go back to watching it. It fills you with great thoughts which, leading nowhere and having nothing to focus on except the unfocused mass of the sea, dissolve into a vacancy which in turn, for want of any other defining characteristic, you feel content to term 'awe'."
― Geoff Dyer
"Be alone with the sea for it is there you will find answers to questions you didn't realize exist."
― Khang Kijarro Nguyen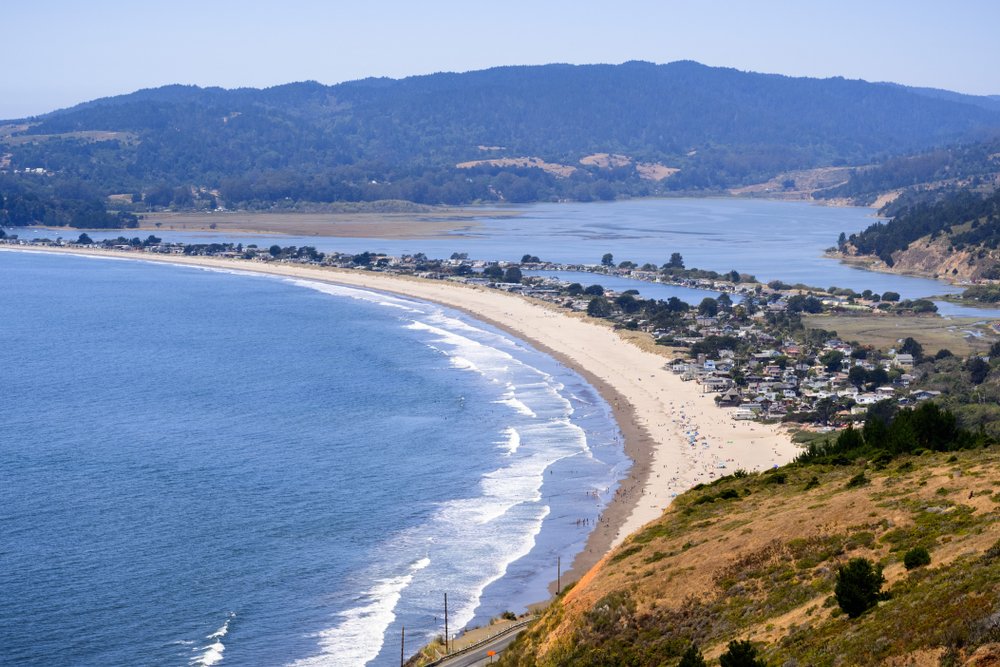 "When you look at sand do you see its relation to water or do you see its imprints of life?"
― Lorin Morgan-Richards
"As you gain expertise so you will gradually gain a more graceful, elegant and inventive approach to how you relate to waves – in other words, you will develop a mindfulness in the ocean."
— Sam Bleakley
"You can either see yourself as a wave in the ocean or you can see yourself as the ocean."
— Oprah Winfrey
"We ourselves feel that what we are doing is just a drop in the ocean. But the ocean would be less because of that missing drop."
— Mother Teresa
"Sometimes she wants to drift away like ocean waves and sometimes she wants to stay still like a river, wrapped in solitude."
― Nitya Prakash
"The supple water is forever changing. It's almost like it never happened, which gives me hope that one day it will be like it never happened."
― Sophie Mackintosh
"Individually, we are one drop. Together, we are an ocean."
— Ryunosuke Satoro
Romantic Ocean Love Quotes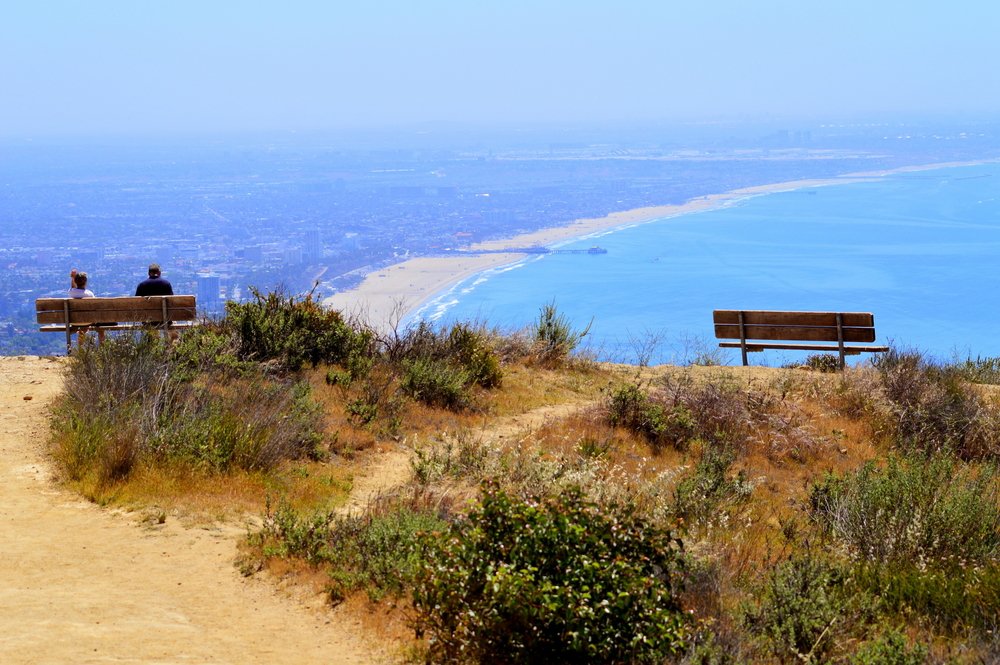 "My love for you is like the vast ocean, And my poems are merely rivers adding love to it."
― Jaskaran Chahal
"We may be just a drop in the ocean, but even the ocean envies the depth of our love."
― Maria Elena
"The sea is in my blood as much as you are in my heart, and as much as god is in my soul."
― Anthony T. Hincks
"She was a wild ocean. And he had always seen people giving up while trying to swim in her and swim back to the shore before they could drown. He always hesitated about that adventure. He was scared of failing to swim, and drowning to death. But he was never able to stop thinking about how the adventure could end up. He finally made his mind up and started swimming. And eventually, he gave up against the waves and the storms she created and he began to drown. But the moment he stopped fighting to survive, she slowly embraced him inside her arms. And he began to realize that everything was very different than what he had always imagined. He could feel every breath he took there, better than any place he had ever lived. She was splendid and he never felt like swimming away from her arms ever."
― Akshay Vasu
Funny Ocean Quotes & Captions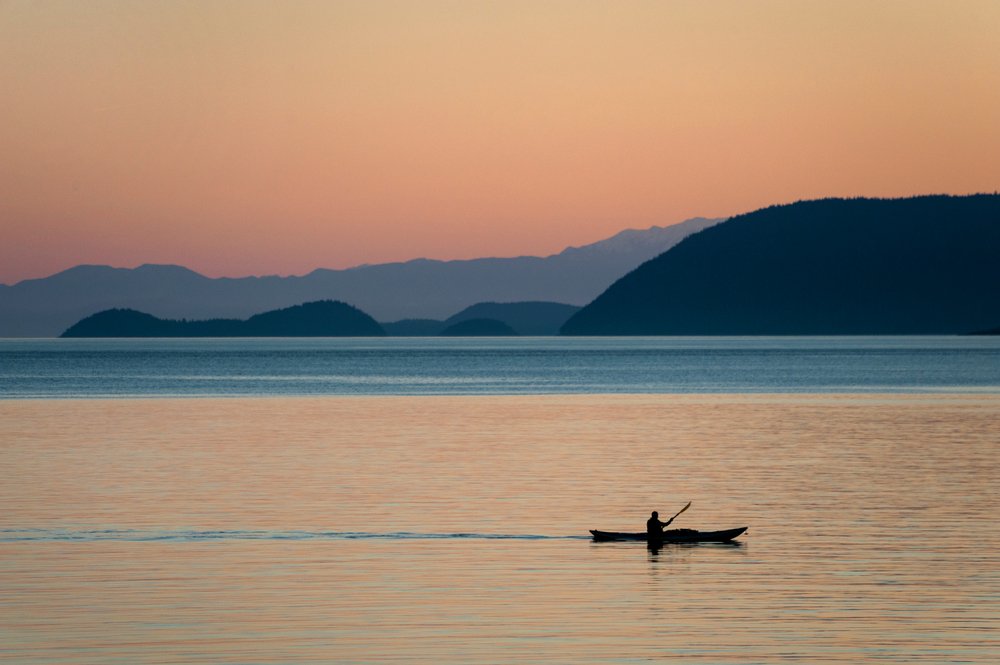 "Ocean, n. A body of water occupying about two-thirds of a world made for man — who has no gills."
― Ambrose Bierce
"The land is full of the ocean's misfits."
― Anthony T. Hincks
"There are more wrecks out of the ocean than in."
― Anthony T. Hincks
"Whenever I look at the ocean, I always want to talk to people, but when I'm talking to people, I always want to look at the ocean."
― Haruki Murakami
"Asking is the beginning of receiving. Make sure you don't go to the ocean with a teaspoon. At least take a bucket so the kids won't laugh at you."
— Jim Rohn
"When you're the ocean you just love to wave at people."
― Anthony T. Hincks
"I prefer lakes, streams, and ponds to the sea. My people left the oceans for a reason and have since preferred their salt from shakers rather than brine."
― Thomm Quackenbush
"What would an ocean be without a monster lurking in the dark? It would be like sleep without dreams."
― Werner Herzog
"Whoever deemed the ocean an invigorating place needed to reconsider the reality of crashing waves, sunburn, and sand wedged up into places no one should have it."
― Natalia Jaster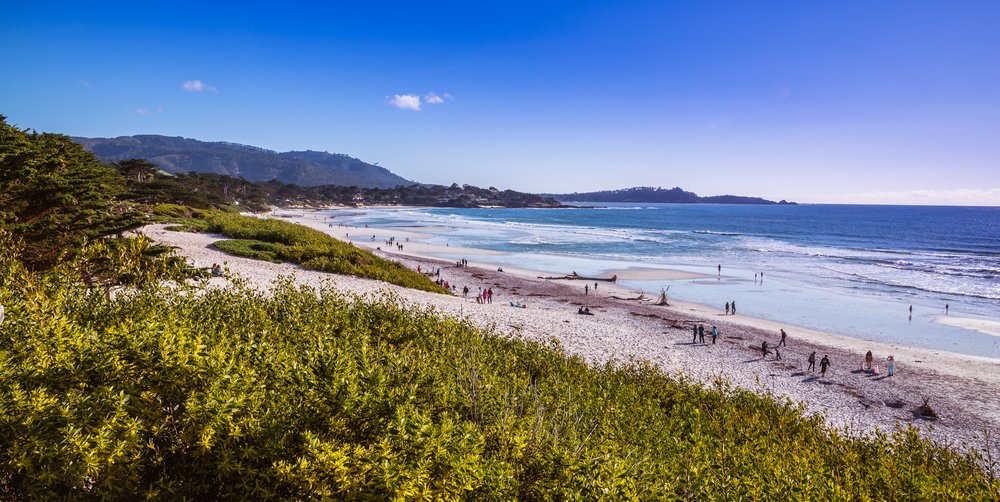 "They keep saying that sea levels are rising an' all this. It's nowt to do with the icebergs melting, it's because there's too many fish in it. Get rid of some of the fish and the water will drop. Simple. Basic science."
― Karl Pilkington
"[Jellyfish] are 97% water or something, so how much are they doing? Just give them another 3% and make them water. It's more useful."
― Karl Pilkington
"You could stand there two hours; you could stand there five minutes. The Pacific didn't give a hoot about time. It would eat a year for breakfast. Is that why they'd always been so drawn to it? Is that why, still, they came and stood at the edge, day after day? Its blessed indifference?"
― Peter Orner
"The ocean will swallow you whole and burp you out and not notice you were even there."
― Nicola Yoon
"I like a good story and I also like staring at the sea– do I have to choose between the two?"
― David Byrne
Beautiful Sea & Ocean Captions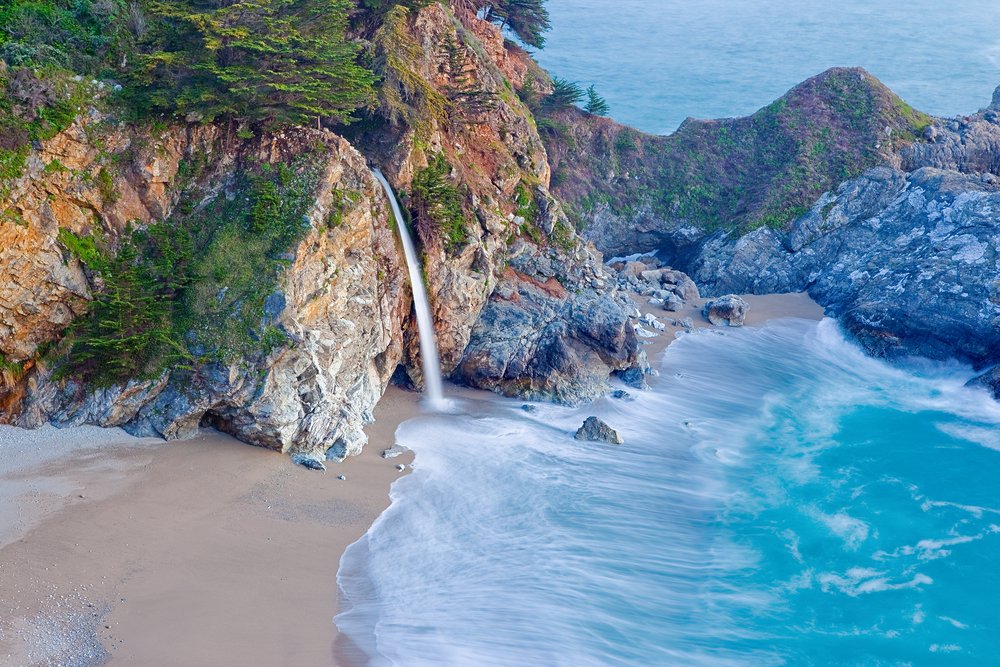 "There's something about the ocean that just calls to me."
― Nicholas Sparks
"If peace flows like a river, may it flow into the ocean of our souls."
― J. Autherine
"Only you could have won me away from the sea. I came back from the ends of the earth for you."
― George R.R. Martin
"The heart is as transparent as the depths of the ocean."
― Meredith T. Taylor
"As the ocean is never full of water, so is the heart never full of love."
— Unknown
"It is impossible, on a day like this, to tell sea from sky."
― Melissa Barbeau
"Let the waves carry you where the light can not."
— Mohit Kaushik
"Eternity begins and ends with the ocean's tides."
— Unknown
"I will find comfort in the rhythm of the sea."
― Charlotte Eriksson
"For whatever we lose (like a you or a me), it's always our self we find in the sea."
— e.e. cummings
"One who was born by the ocean or has associated with it cannot ever be quite content away from it for very long"
― John Steinbeck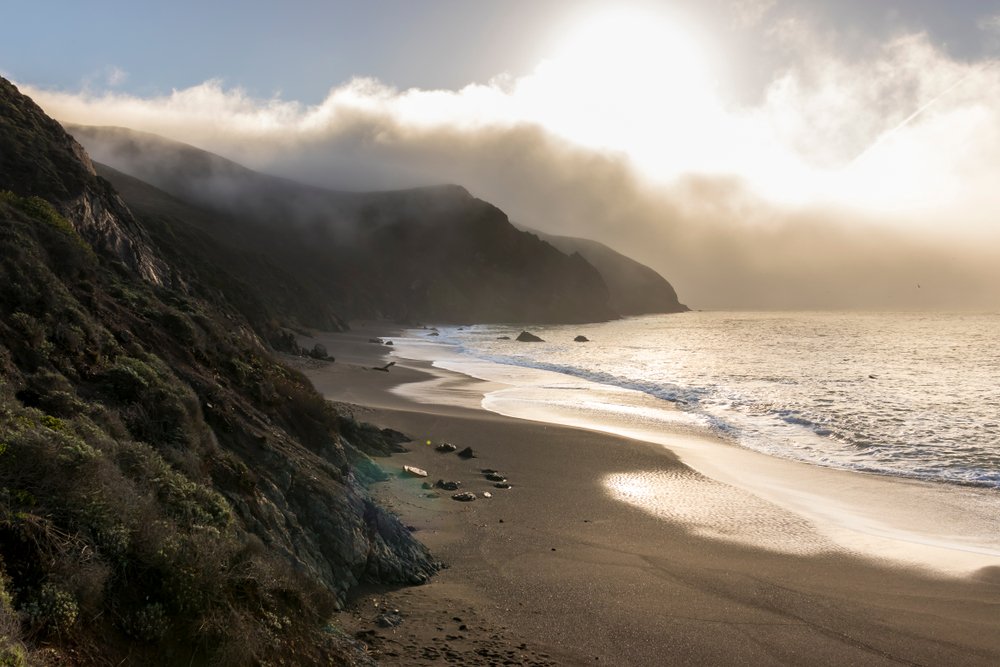 "If there is poetry in my book about the sea it is not because I deliberately put it there but because no one could write truthfully about the sea and leave out poetry."
— Rachel Carson
"Waves are the voices of tides. They are the ocean's pulse, and our own heartbeat."
― Tamora Pierce
"Day and night I guarded the pearl of my soul. Now in this ocean of pearling currents, I've lost track of which was mine."
― Rumi
"Sand lines my soul which is filled with the breath of the ocean."
― A.D. Posey
"Our memories of the ocean will linger on, long after our footprints in the sand are gone."
— Unknown
"Nothing is missing from my life when I have the ocean by my side."
― Noel Jhinku
"But the sea
which no one tends
is also a garden"
― William Carlos Williams
"Ocean separates lands, not souls."
― Munia Khan
"Faith is knowing there is an ocean because you have seen a brook."
— William Arthur Ward
"And the ocean, calling out to us both. A song of freedom and longing."
― Alexandra Christo
"To find the pearls in life's ocean, you have to venture out far past the shore."
— Unknown
"Life is like the ocean, it goes up and down."
— Vanessa Paradis
"Wild waves rise and fall when they arrive
And that's what makes the calm sea alive"
― Munia Khan
"Hark, now hear the sailors cry, Smell the sea, and feel the sky, Let your soul & spirit fly, into the mystic"
― Van Morrison
"And the ocean, calling out to us both. A song of freedom and longing."
― Alexandra Christo
"Meet me there, where the sea meets the sky…"
― Oksana Rus
"There's always hope. And oceans. Hope and oceans."
― Bryant A. Loney
"Life is an ocean and waves are our paths."
― Diana Matoso
Witty Ocean Captions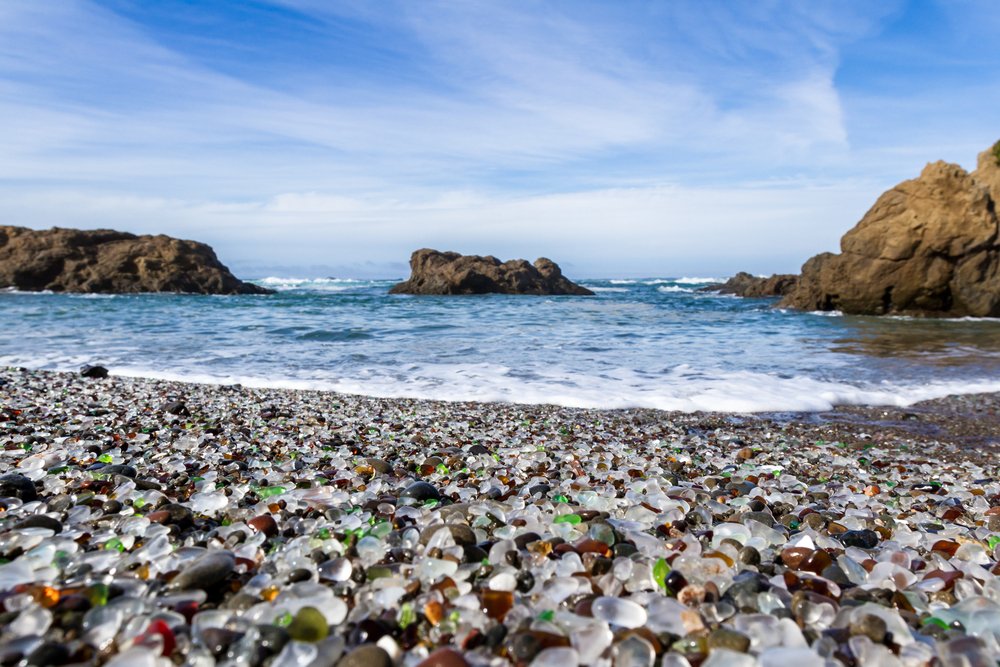 "Advice from the Ocean:
Be shore of yourself. Come out of your shell.
Take time to relax and coast. Avoid pier pressure.
Sea life's beauty. Don't get tide down.
Make waves!"
— Unknown
"Girls just wanna have sun!"
— Unknown
"All you need is a good dose of vitamin sea."
— Unknown
"Seas the day!" 
— Unknown
"Sun's out, puns out." 
— Unknown