Note: This post may contain affiliate links. Please see my disclosure page for more details.
It seems like every year, Christmas market frenzy hits Europe, and Instagram feeds everywhere are chock-a-block full of Christmas revelry. Hot mulled wine, adorable Christmas ornaments, delicious sugary fried treats like chimney cakes everywhere you look — what more could you ask for in the winter in Europe?
If you're trying to decide where to go for Christmas in Europe, here are a few of the top Christmas markets to choose from! Whether you travel between the markets by train or via a romantic river cruise, there are countless ways to fall in love with a European winter.
Vienna, Austria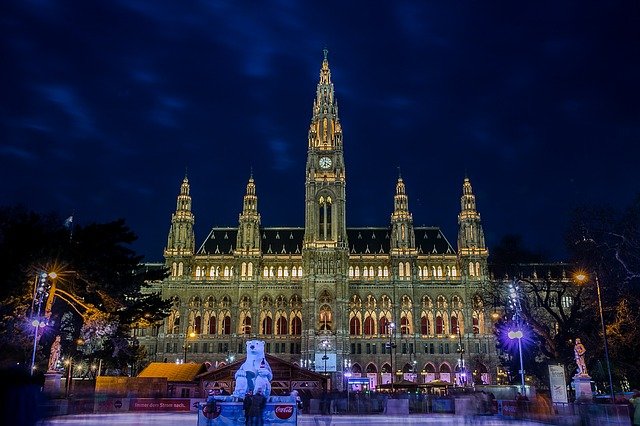 Hosted in the middle of City Hall Square right in the heart of Vienna, the Vienna Christmas market is one of the most beautiful markets in all of Europe. This market dates back over 700 years and has offered wares, carols, and goods to travelers from all over the world.
The market opens from the middle of November to December 26th each year and stretches over more than 150 booths. It includes a children's area for the little ones, crafting corner, piping hot meals, and millions of Christmas lights. With free Christmas carol concerts on weekend days, this is one of the busiest times to visit the Christmas market, but also one of the most festive!
Dresden, Germany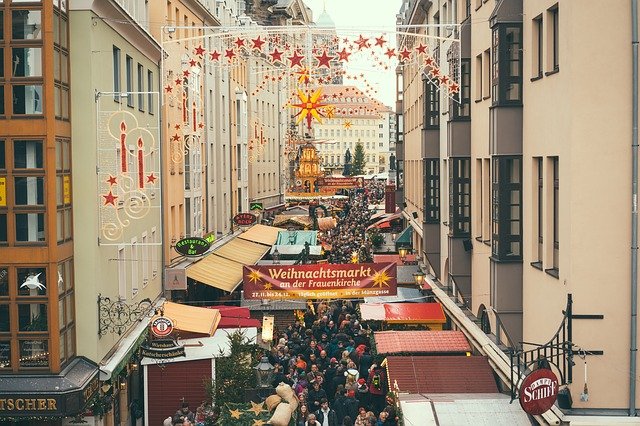 Known as the "Dresden Striezelmarkt", Dresden's Christmas market is everything you expect from an enchanting, traditional German Christmas market. Celebrating 583 years of continuous operation, the market manages to blend traditional Saxon celebrations with more modern offerings.
The market is open from the end of November to December 24th and opens at 10am daily. Booths offer mulled wine, cured meats, traditional handicrafts, blown glass, gift baskets, and a chance to hear traditional carols. While walking through the market, you'll pass by hundreds of thousands of Christmas lights and wooden buildings that seem almost like dollhouses.
 Nuremberg, Germany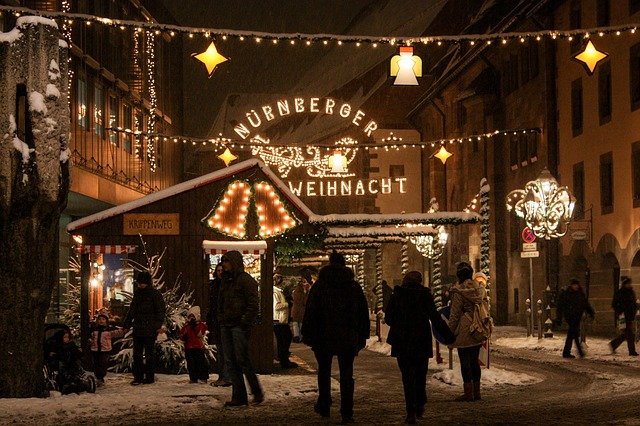 Germany was the first country to host Christmas markets and they are now some of the most famous markets in the world. In fact, Germany is virtually synonymous with Christmas markets these days. The most well known market in the country is the Nuremberg Christmas Market. Because this market is so popular, they've actually employed staff available to assist travelers in 10 different languages! As a result, the market has taken on a truly international flair over the last several years.
The market opens at daily at 10 AM throughout the month of December. What sets it apart from other markets is that the entirety of Old Town participates in creating Christkindlesmarkt, offering both fixed and seasonal shops for your perusal. This creates a market bigger than most others in the world and a more permanent atmosphere than other markets.
Prague, Czech Republic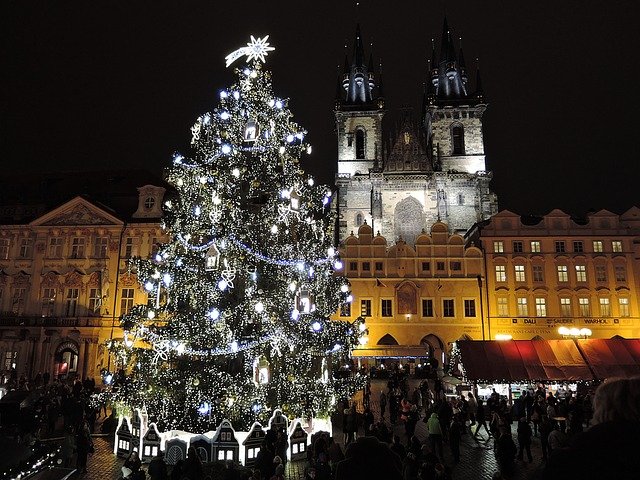 Prague doesn't have a single Christmas market, but rather a system of markets that are spread throughout the city, offering hand made items, traditional crafts, food, and souvenirs. Because of this, the markets appear around a number of older landmarks, but the most famous is the one in the Old Town Square.
These markets are most famous for their roasted meats, mulled red wine (svarek), and sugary pastries called trdelnik that are served piping hot to ward off the cold.
Budapest, Hungary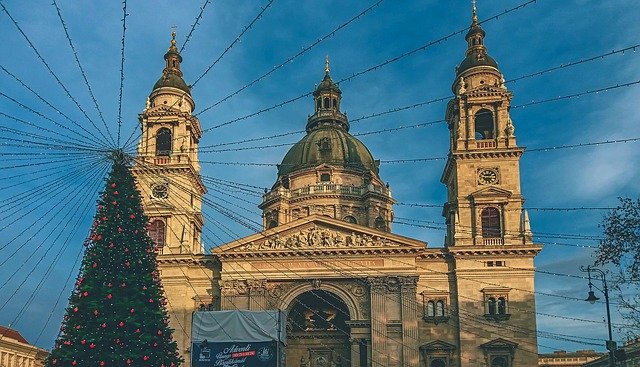 Budapest offers two large markets, the one in Vorosmarty Square and the one in front of St. Stephen's Basilica, the second of which is the more famous and central option. In addition to selling your traditional Christmas market goodies, they also sell spices, food, and other uniquely Hungarian things.
The Budapest markets are lovely all day long, but they get even more magical at night, when all of the vendors will be open and the ice skating rinks will be filled with people. Large trees dominate the edges and center of the market, while surrounding buildings will often be decorated as gingerbread houses. Don't forget to try a chimney cake or langos, two traditional Hungarian delicacies!
Colmar, France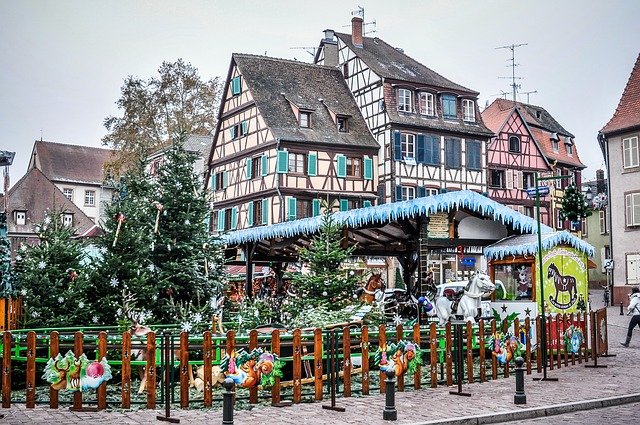 Colmar is one of the cutest towns in all of France, with traditional timber houses painted in a bright array of colors. Is it any wonder then that this town, which already looks like it's full of gingerbread houses, becomes even more magical in the Christmas market season?
Most people choose to visit after 2pm, when fresh food is in abundance and the lights begin to twinkle on as the sun begins to go down.
Tallinn, Estonia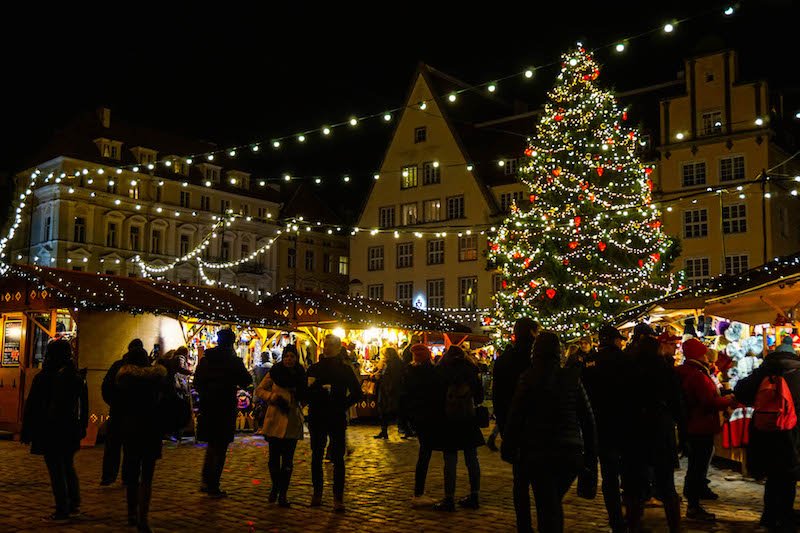 Fun fact: Tallinn's town square was the site of the first major Christmas tree to ever be displayed in Europe. The history of Tallinn's Christmas market goes back all the way to 1441. Careful preservation of much of the medieval city has created an idyllic atmosphere in which to enjoy traditional treats, drinks, and the work of artisans.
Being so far north, the market is often blanketed with snow, creating an even more magical experience. Visit at the right time of year and you may even see "Santa" being pulled around by actual reindeer!