"I feel like I'm in a Monet painting. I feel like I'm made of chalk, and everything I'm around is made of chalk, and if I get wet I would just dissolve."
Note: This post contains affiliate links, which means I may receive a small commission if you purchase something through one of these links. Thank you for supporting the free content on this site! For more information on affiliate links and cookies, see my disclosure page for more details.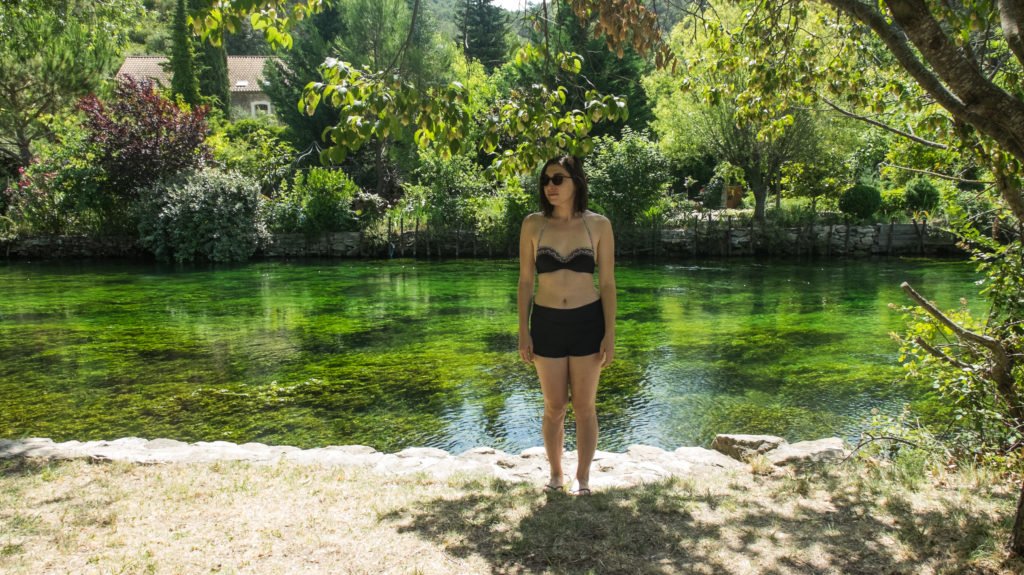 It was like being in Alice in Wonderland, a mad world of insane colors. The river was a vibrant green, but unlike my dear Brooklyn's Newtown Creek, it's not a Superfund site – it's because an entire underwater jungle is flourishing there.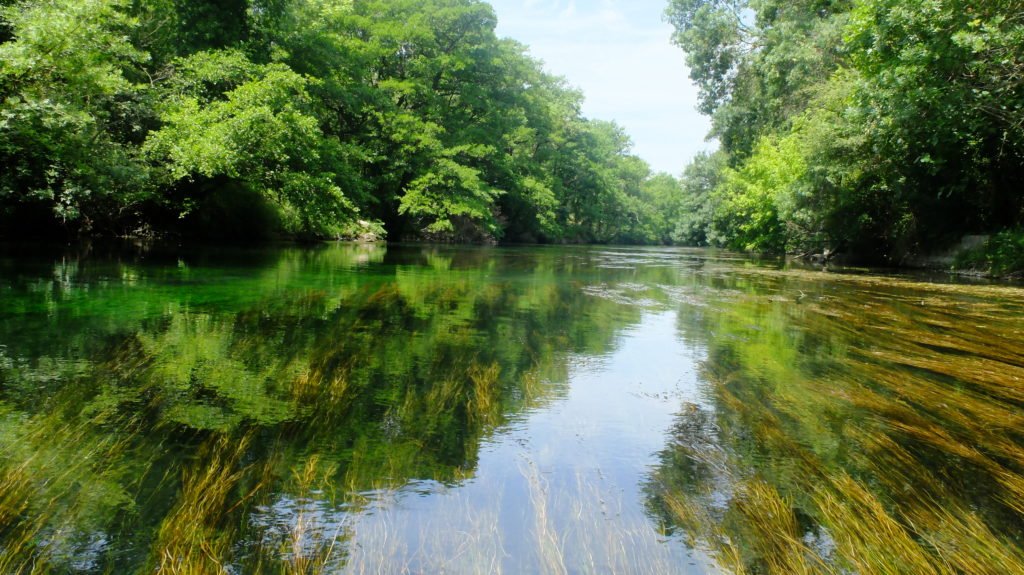 The water is so crystal clear that you can see each leaf of the underwater jungle moving back and forth in the current. Entire trees, bushes, plants, and vines reach up from the river floor. Pockets of turquoise where the water is deeper and faster shine in the sun. Adding to the magic are azure dragonflies, which flit around – some even perching on my sunhat.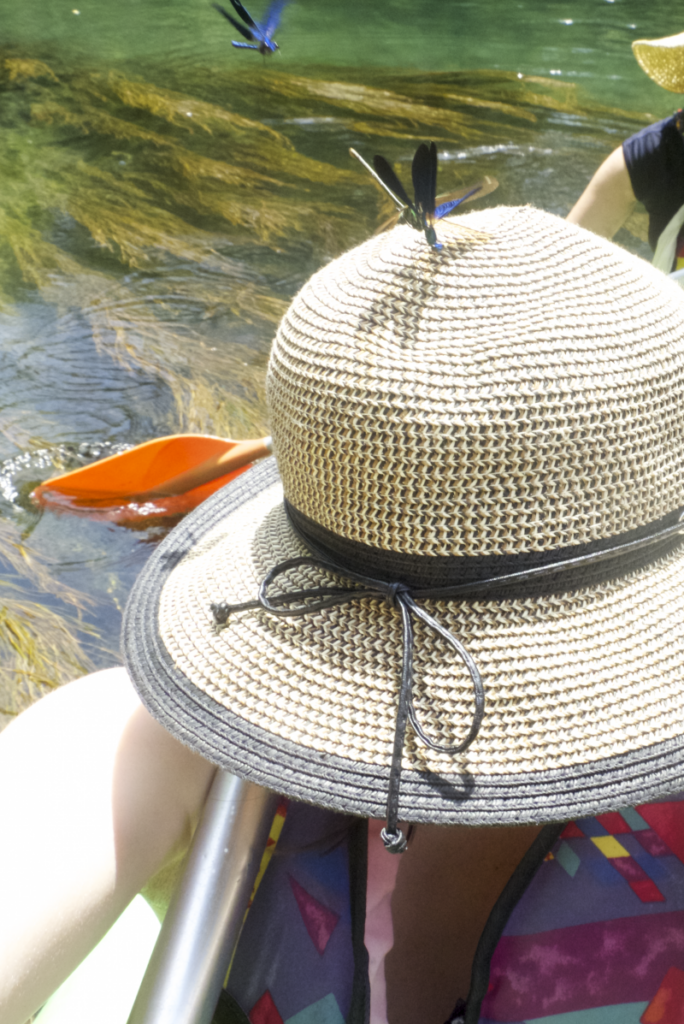 We kayaked down the river for quite a while, occasionally getting spun in semi-circles by the whims of the river. The current couldn't make up its mind, oscillating between a slow and steady flow and the occasional whirlpool that sent our inexperienced asses careening into the river banks.
No matter. We saw two stopped kayaks ahead of us, and then men and two donkeys. And when you see a donkey just chilling on the side of a magical river, obviously you stop, feed it, name it, and have a photoshoot with it.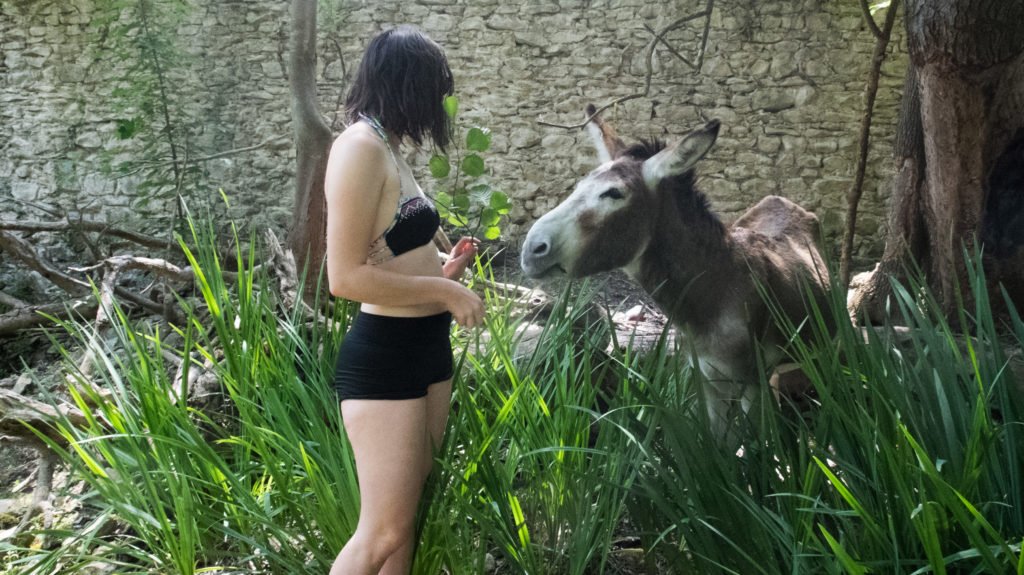 We then jumped into the Sorgue, which is one of the coldest rivers I've ever felt. It's so cold because the water flows from an underground source just a few kilometers upriver, meaning that even in the Provencal summer heat the river stays beyond crisp and cool.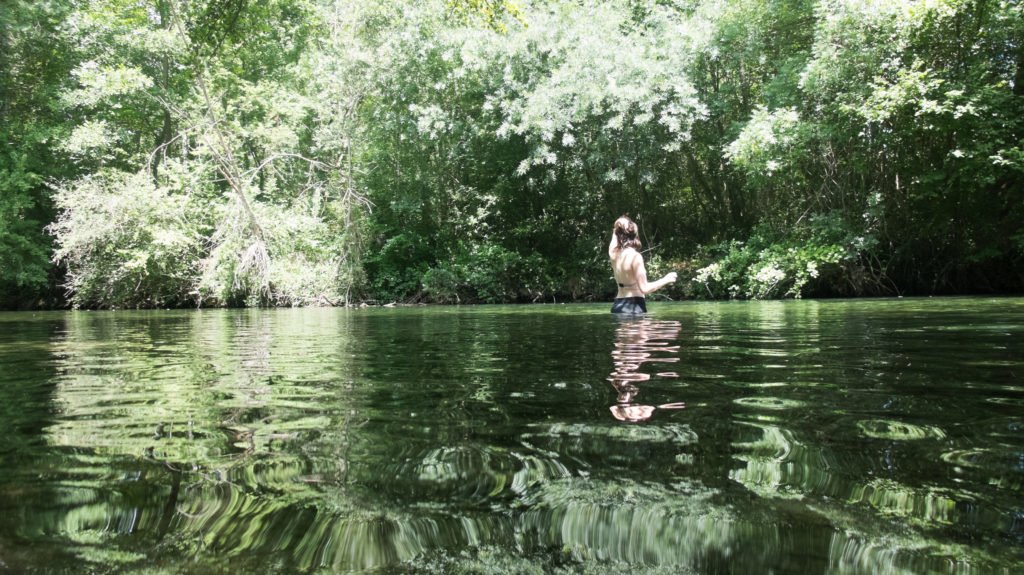 After many leaves fed and photos taken, we bid the donkeys adieu and got back into our kayaks. The river kept changing into a kaleidoscope of colors: vibrant greens, straw browns as we passed over underwater reeds, turquoises, deep blues.
We passed a bunch of young French men swimming in the freezing water. They approached our kayak and asked me something in French. Bewildered by the first humans I'd encountered on this magical river, my brain not processing the foreign language, I said a half-thinking "oui."  They began to splash us, and initially I felt a surge of annoyance. But as the freezing water hit my skin, the sun dissolved it in seconds: cool, refreshed.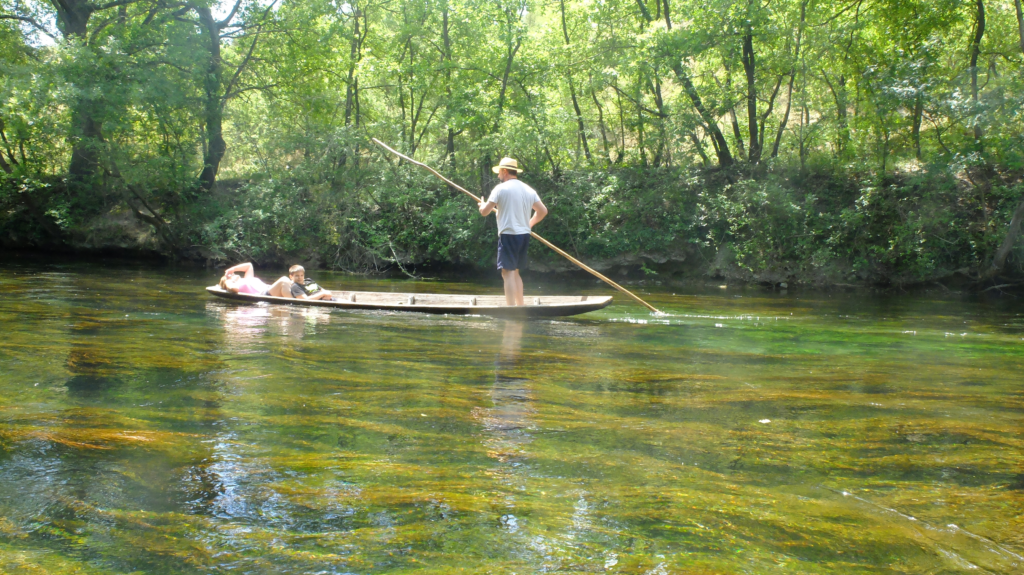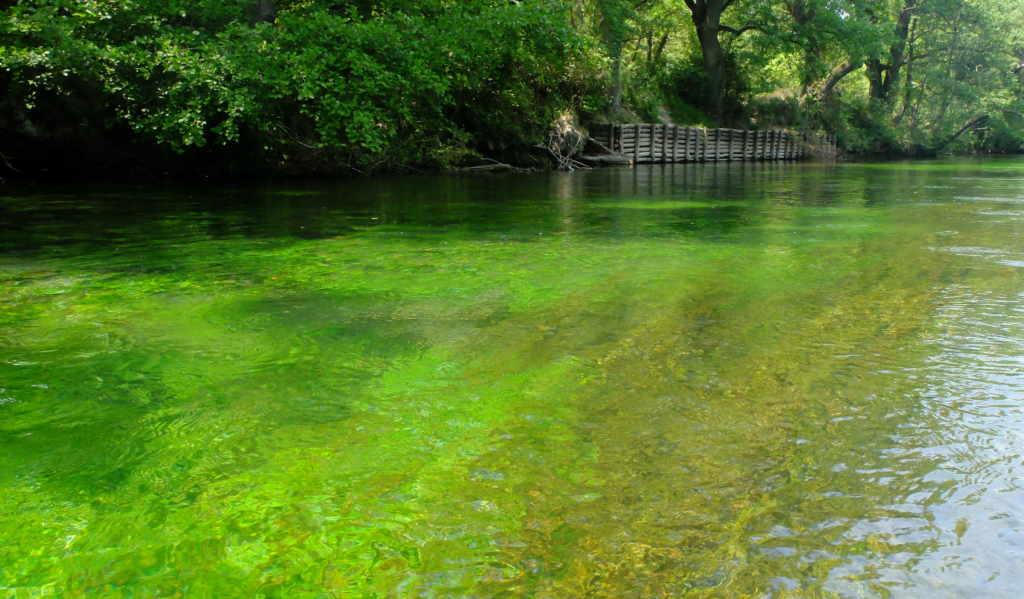 We followed the signs diligently, as our tour guide had teased us that "some people – mostly Americans – get lost." One sign led us down a small waterfall, sending freezing water into our laps, but by now I welcomed the incursions of the ice-cold water as the sun bore down on my shoulders.
By the end of our tour, we had gotten about four kilometers down the river to Isle-sur-la-Sorgue, just in time to make the once-hourly van back to our starting point in Fountain de Vaucluse, where we ate a delicious lunch, bought an improbable amount of cheap linen clothing, and sat watching the Sorgue churn with a few local beers. Provence… you are paradise.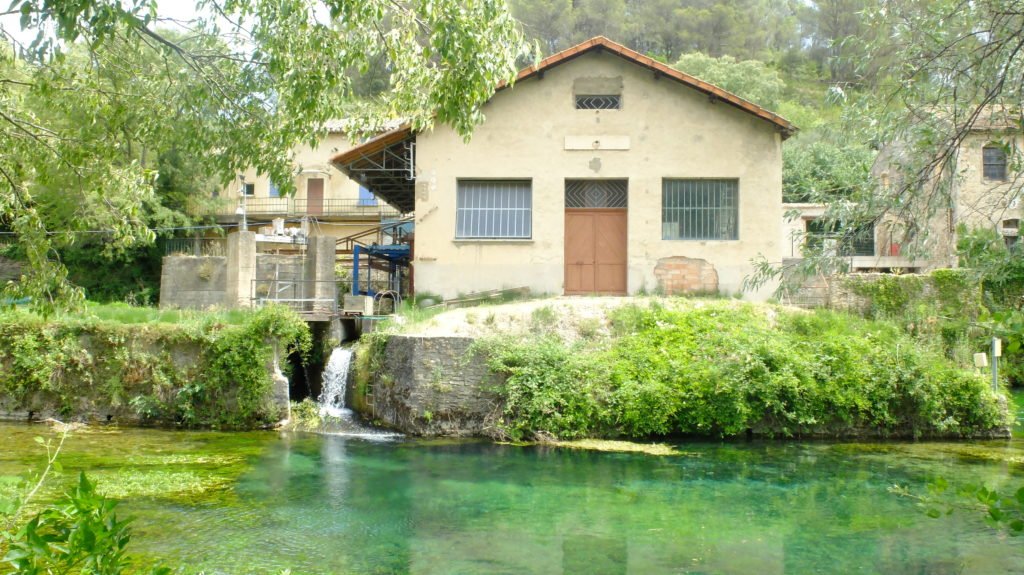 Pin it!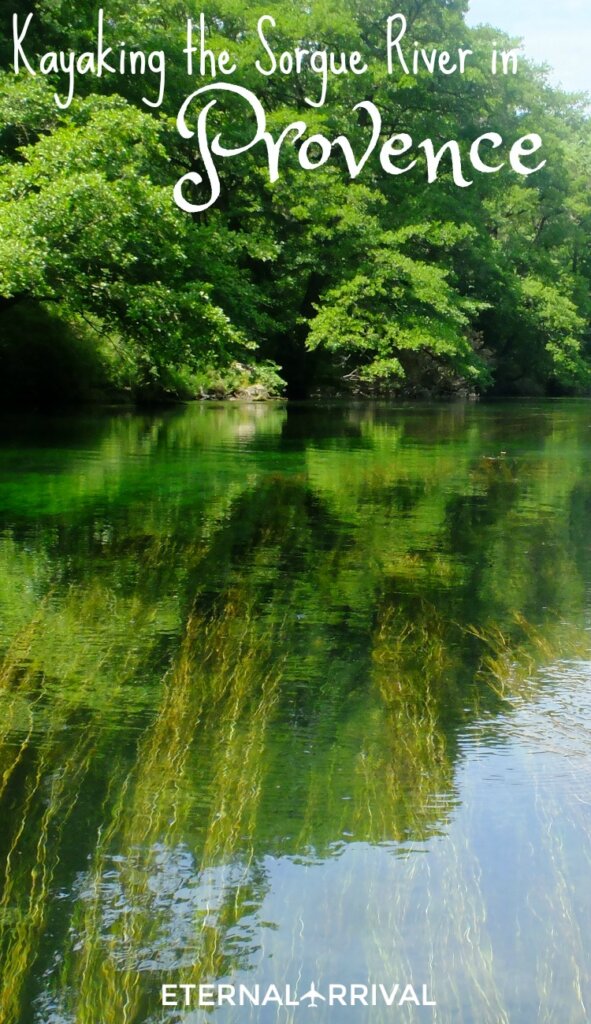 We kayaked with Kayak Vert, which starts their tours just outside Fountaine de Vaucluse and ends in Isle-sur-la-Sorgue, and transfers you back to where you started. It cost us 17 euros per person, all included, and was worth every centime.
To get there, take the main road (D900) and follow the road signs first towards Fountaine de Vaucluse and look for signs for Kayak Vert. You'll have to make a left turn to cross the river at some point, before the giant aqueduct. If you get to the town of Fountaine de Vaucluse, you've gone too far and need to double back.