When someone asks you if you want to stay for one week in a luxury chalet in the Swiss Alps to review it… you say yes, obviously. The Swiss Alps region is one of the most beautiful places in Switzerland, after all.
Then you pinch yourself and wonder what the hell you did in a previous life to make your life so sweet, because you definitely haven't done much in this life to warrant it.
I partnered with Travelopo and four other bloggers to review their luxury chalet offerings in Nendaz and had a blast while doing so. By the way, Swiss ski towns in the summer? Absolutely amazing. There are tons of amazing things to do in Nendaz year round, even though it's more of a ski resort. And the best way to enjoy a ski resort? In a cozy Swiss chalet rental, naturally.
Our Nendaz Chalet
Note: This post contains affiliate links, which means I may receive a small commission if you purchase something through one of these links. Thank you for supporting the free content on this site! For more information on affiliate links and cookies, see my disclosure page for more details.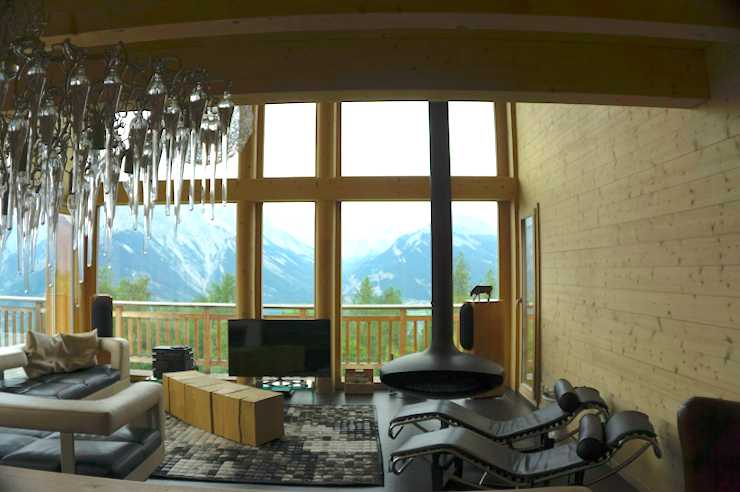 This was the enormous living room of our chalet in Nendaz. I especially loved the huge windows with the view of the mountains, letting in enormous amounts of sunshine — how could you not?
The décor was funky yet tasteful, and I loved the touches such as the fun textured rug, the most comfortable lounge chairs on the planet, a Jetson-esque fireplace that I'm sure is amazing in winter, and an epic wraparound couch.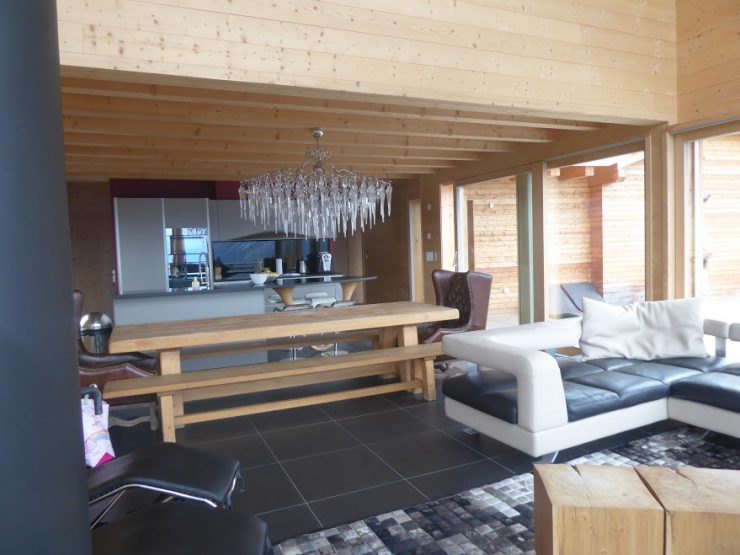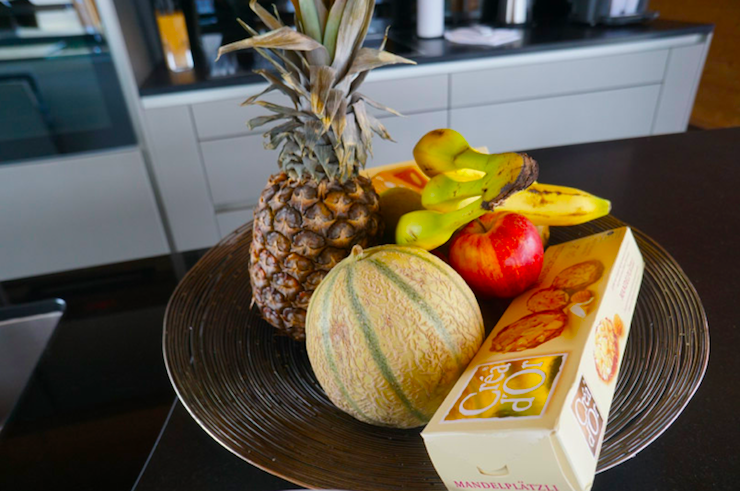 We had a great kitchen with all the amenities you'd need: not one but two ovens, a microwave, a coffee maker, knives, a freaking fondue set because duh, Switzerland, and a dishwasher. Yes, a dishwasher — this former New Yorker did a happy dance at having the first dishwasher she's had in years.
The Interhome team who manages the Travelopo property had bought all sorts of welcome snacks for us too, plus a welcome bottle of wine, which was well-received after a long travel day.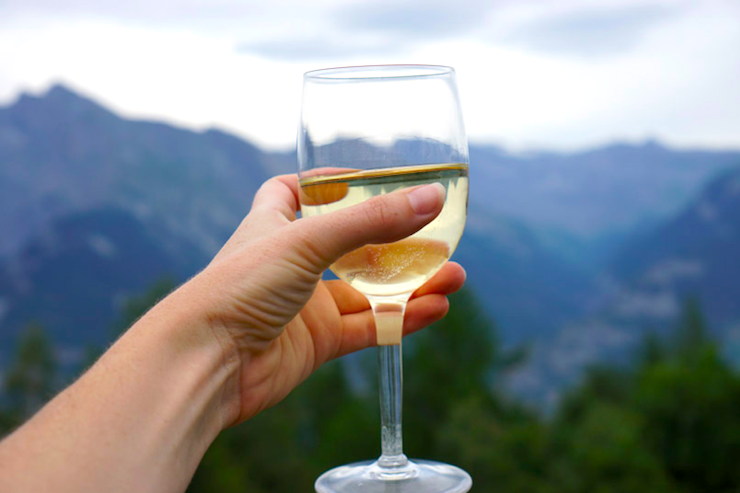 The chalet has five bedrooms which can sleep at least 14 people, though I'd venture to say that it could probably comfortably fit about twenty.
My bedroom could have slept 5 people comfortably, and I'm not even joking.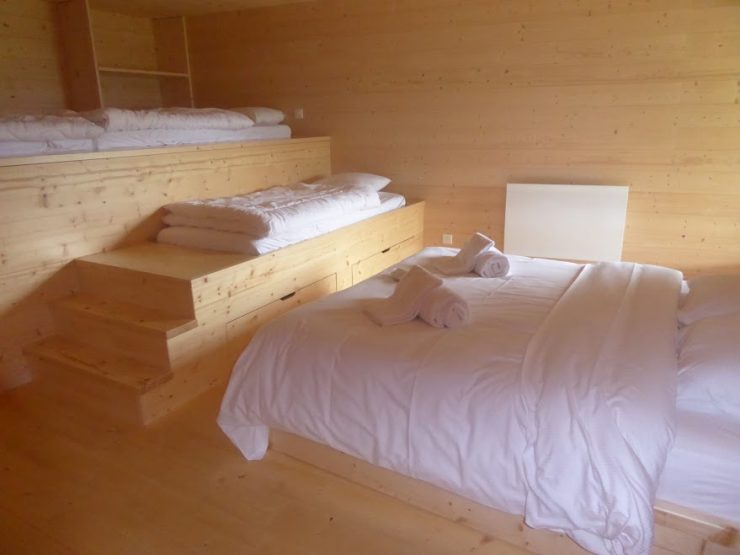 The other rooms were similarly spacious, with one bedroom having six beds (three sets of bunk beds) and another with two massive queen size beds.
My only complaint about the chalet's bedrooms is that I wish the walls had had some art or something, as they were quite bare. Other than that, though, I have nothing at all to complain about — oh, and did I mention we had our own private sauna inside the chalet?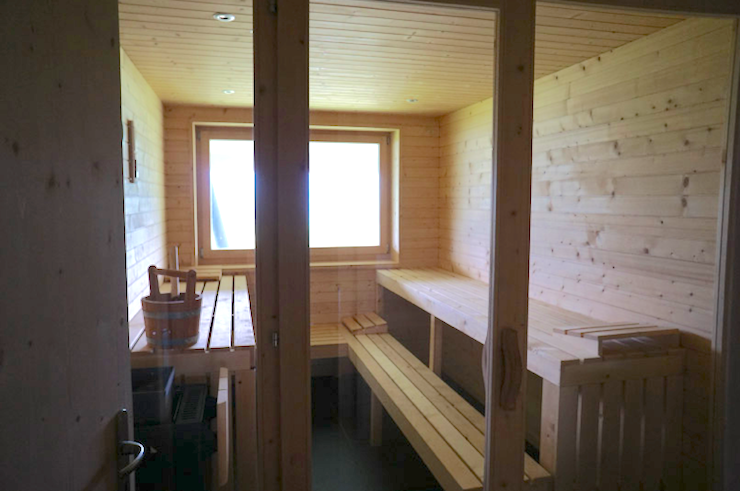 But my favorite part of our chalet was our massive wraparound deck, perfect for relaxing in the sun and taking in that fresh mountain air…
… or for taking a million Instagram pictures on.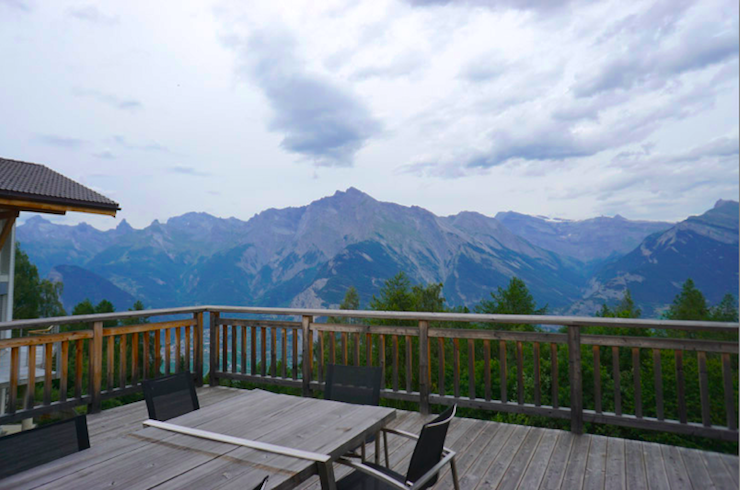 Our Location
One of the best things about our Nendaz chalet was how central it was to everything.
We were about a 10 minute walk from Nendaz's best restaurant, La Lanterne et Le Vieux Chalet, a 5 minute walk from a beautiful public pool with stunning mountain views, a 10 minute walk to the lift to the télécabine where you could access Tracouet and the beautiful mountains, and about a 15 minute walk away to the supermarkets where you could get everything you needed to make an amazing home-cooked dinner.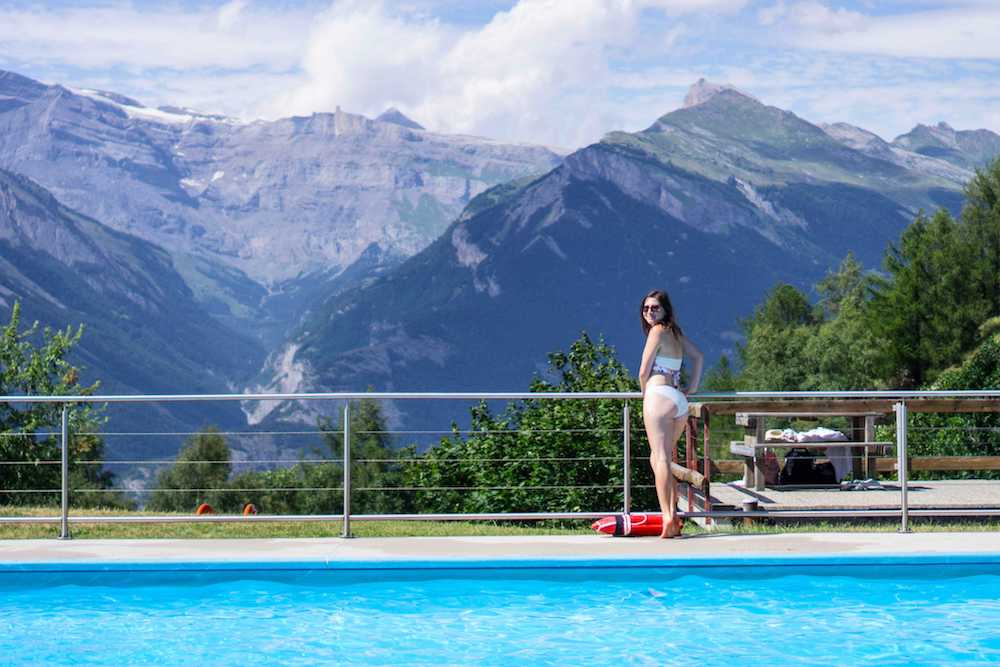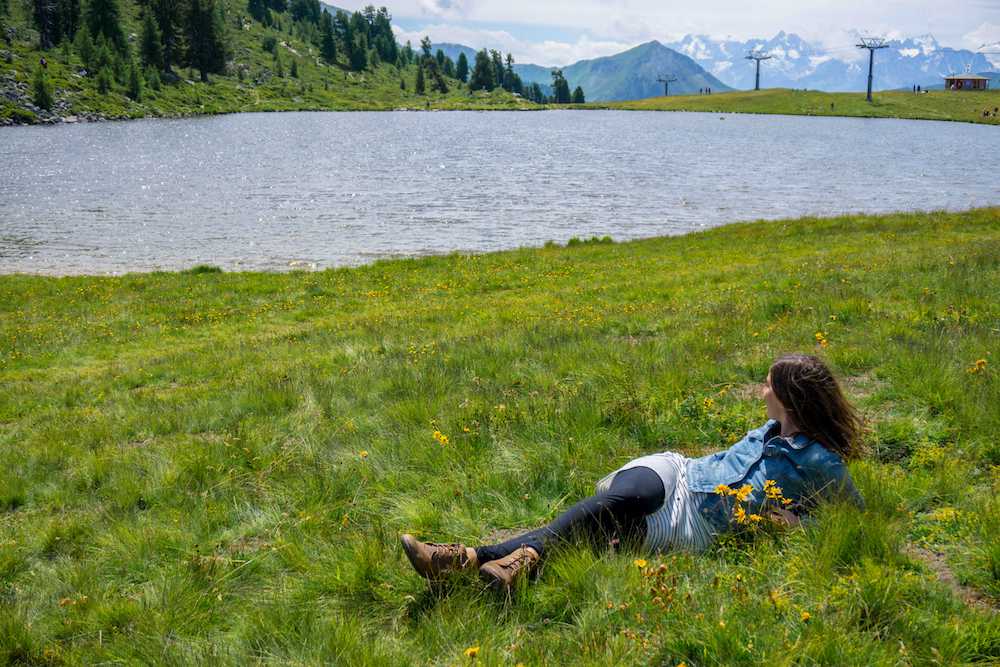 Staying with Travelopo
Travelopo manages over 100,000 professionally maintained homes, villas, apartments, and chalets all around Europe, with tons of choices in Switzerland and elsewhere in the world.
They work with established property managers such as Interhome in order to ensure that all their properties meet their standards for upkeep and maintenance. It's great because you have someone local on hand to call if anything goes awry with the property, or just to help you with things such as check-in and orientation.
Our experience staying with Travelopo was fantastic and I'd definitely recommend a Travelopo villa for a girls getaway or a family trip — their massive chalets and villas can be super economical when split between a large group.
For example, our chalet filled to capacity would have cost about $460 per person for one week — not bad considering the level of luxury and privacy we enjoyed.
If you're interested, here's the link to Nendaz chalet.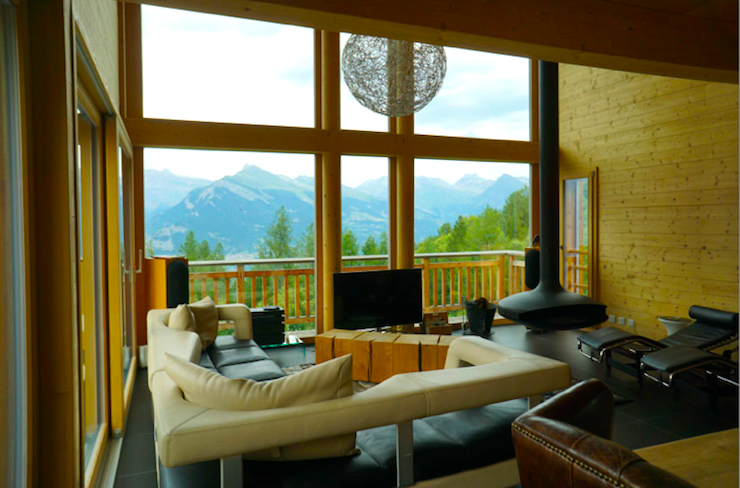 Note: This post was produced in partnership with Travelopo, who gave me and four other bloggers a one week stay in their property in order to review it. All opinions are my own.