I can't write about Turkey without prefacing this with a bit of a sad note. As of last week, Americans have been banned from receiving Turkish visas indefinitely – a reciprocal measure, as America banned Turkey first, the result of a diplomatic spat and two presidents placing their overly large egos over the best interest of their citizens.
I'm grateful that I got the chance to revisit Turkey, one of my favorite countries in the world out of the nearly 50 I've visited, just three weeks before this happened. And if you're lucky enough to be from a country not ruled by a giant orange baby with a ball of lint desperately combed to resemble hair, I urge you: visit this beautiful country as soon as you can.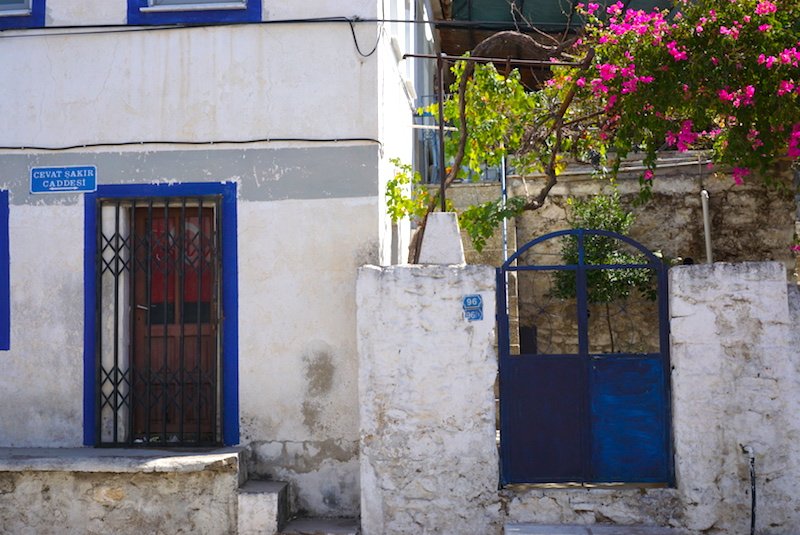 Travel is the best way I know to combat global ignorance. And now that the president of 330 million people has effectively told people that Turkey is not a "safe" place to travel (which it is — in my cumulative 3 weeks in Turkey, I've either been solo or with one other female traveler for 90% of the time, and never felt unsafe for a moment), ignorance regarding Turkey is bound to rise.
So, if you love friendly people, beautiful beaches, delicious food and wine… give Turkey a visit and you will be richly rewarded. Plus, you'll be sticking it to Trump — bonus.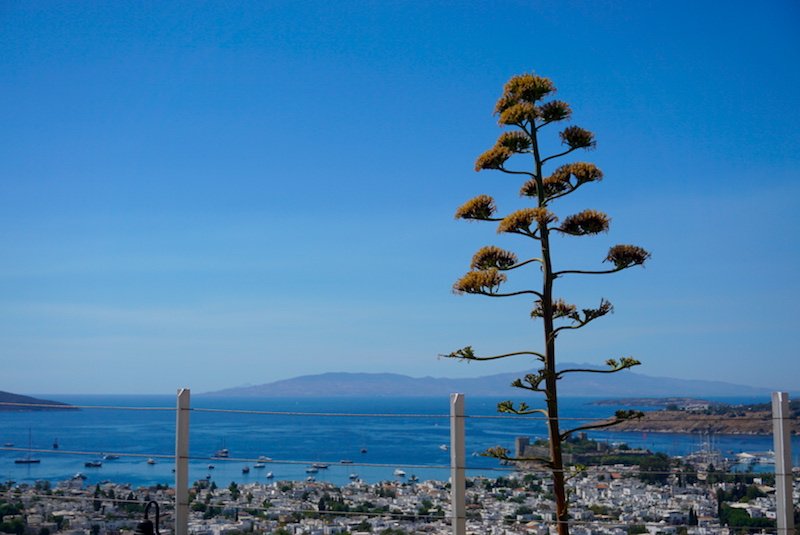 ***
Now let me set the stage for you.
You're in a beautiful port town, overlooking a harbor of hundreds of boats and yachts bobbing in the Mediterranean. Reaching out into the sea is a castle from the early 1400s. In the distance, next to the setting sun, you can see the Greek island of Kos.
There's a pool overlooking the sea, and chairs where you can laze in the fading September sun, and oh, not to mention some of the most delicious food and wine in all of Turkey.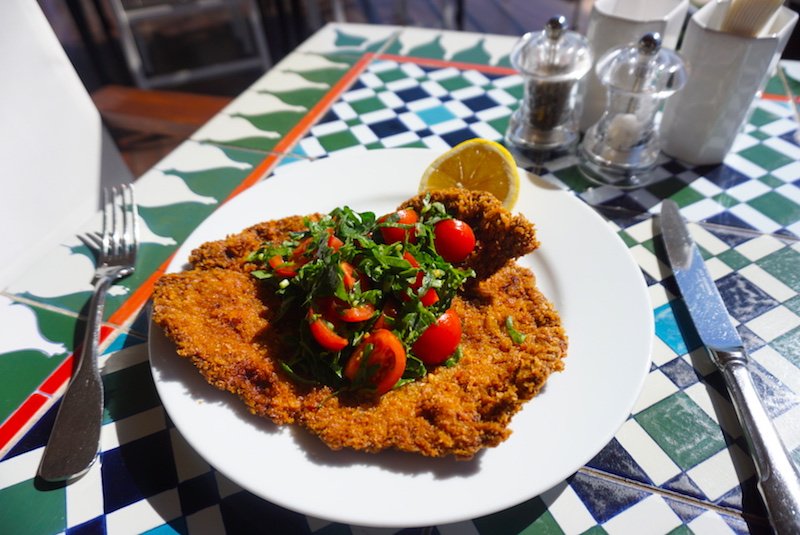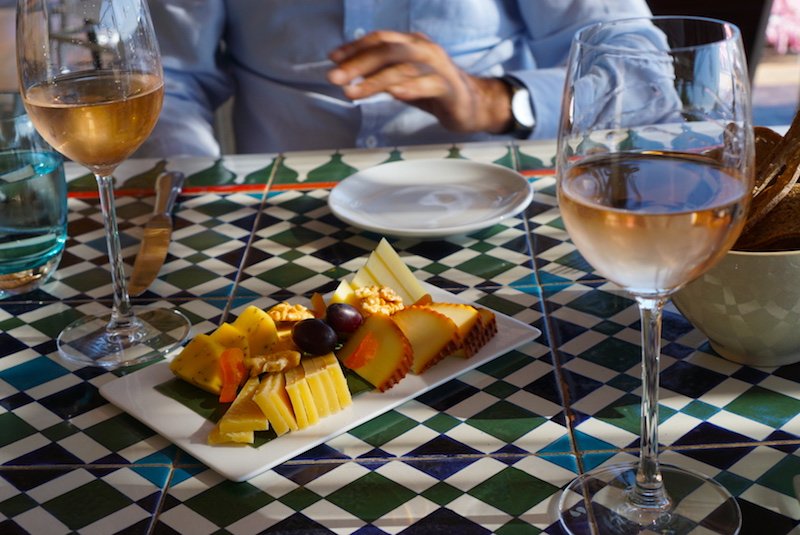 Do you ever leave? If your answer is no, thank you for justifying my laziness in Bodrum. Cheers to you.
I had big plans for Bodrum: I was going to walk to the castle, lie on the beach, visit the underwater archaeology museum….
… but that all floated away with my first balcony sunset.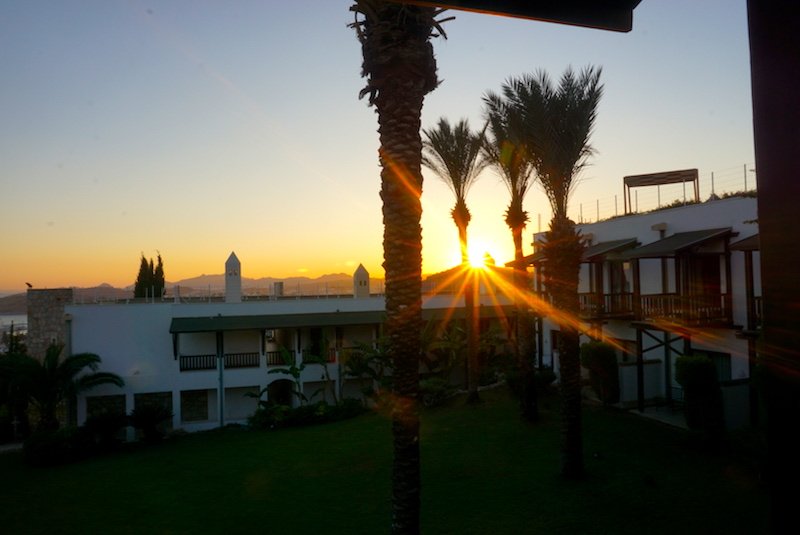 The funny thing about being a travel blogger is that sometimes, the last thing you want to do is travel. Having seen Istanbul, Cappadocia, and Pamukkale in the course of about a week… I was ready to chill.
Luckily, the Marmara in Bodrum was the perfect place to do just that. I mean, just look at that pool and those views. It's kind of criminal not to spend time at the hotel, no?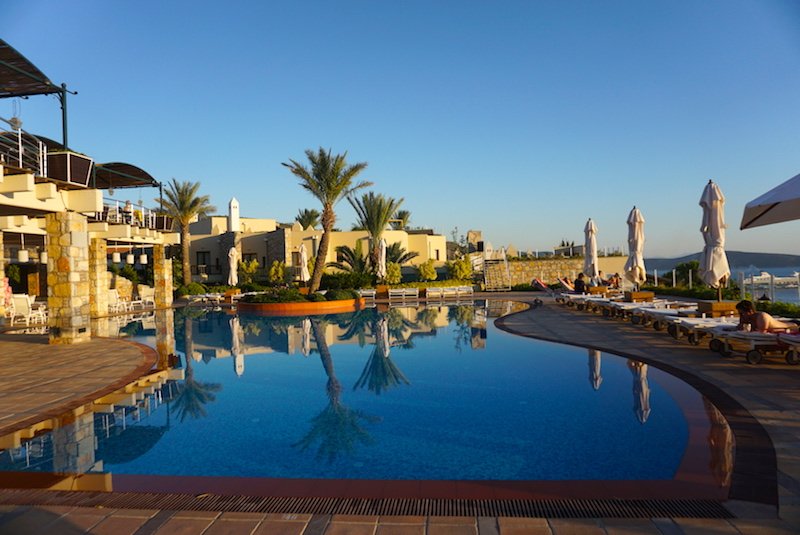 My time at the Marmara was basically spent sunning myself, popping into this beautiful pool, and slowly working my way through everything on the menu.
The star of the show? The breakfasts.
Let me preface this by saying that I am decidedly not a breakfast person. I could very easily skip breakfast most days. Brunch bores me — I'm an awful millennial, I know.
However, Turkish breakfasts are a thing of beauty and at no point in my entire time in Turkey did I have a better breakfast than my three days at the Marmara.
When I wasn't sunning myself or gorging on breakfast, I was sampling wine. For research, you see.
Let it be known that I am a huge wine geek. As in, Jancis Robinson is kind of my role model, and I've read at least four or five books about the different wine varietals in my day. Hey, I'm from California. Wine is in my blood.
I didn't know much about Turkish wine, but when The Marmara arranged a tasting of their own proprietary wine label, Vinkara Wines for me…. I was there, no questions asked.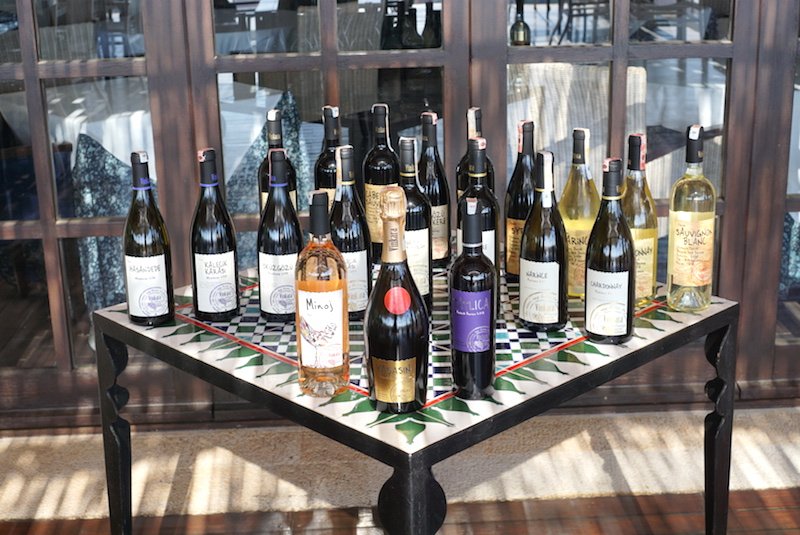 One of my favorite things about Vinkara Winery is that they're really putting a focus on Turkish native varietals, rather than jumping on the international varietal trend.
Sure, they have all the popular varietals – a Sauv Blanc, a Cab, a Syrah, a Chardonnay – but that's not where their focus or their passion is. Instead, they're focusing on revitalizing Turkish grapes that have fallen a bit by the wayside.
Winemaking in Turkey has fallen out of style, mostly because it's so hard to turn a profit. Alcohol is taxed at extremely high rates, meaning that winemakers don't have much of a margin to earn from. As a result, most of the grapes in Turkey are sold just as grapes or raisins, rather than turned into wine.
But for those winemakers who do brave the Turkish market and make wine anyway, the results are fantastic.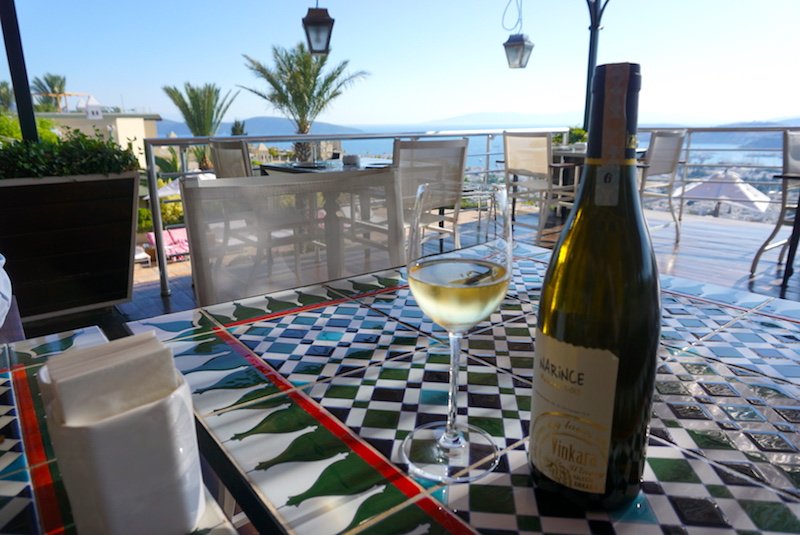 Narince is one of those grapes that had been nearly falling out of favor – but luckily winemakers are slowly bringing it back.
In the right hands, it's absolutely delicious — full-bodied, structured, and complex with a lovely acidity to brighten it. A clear favorite for me.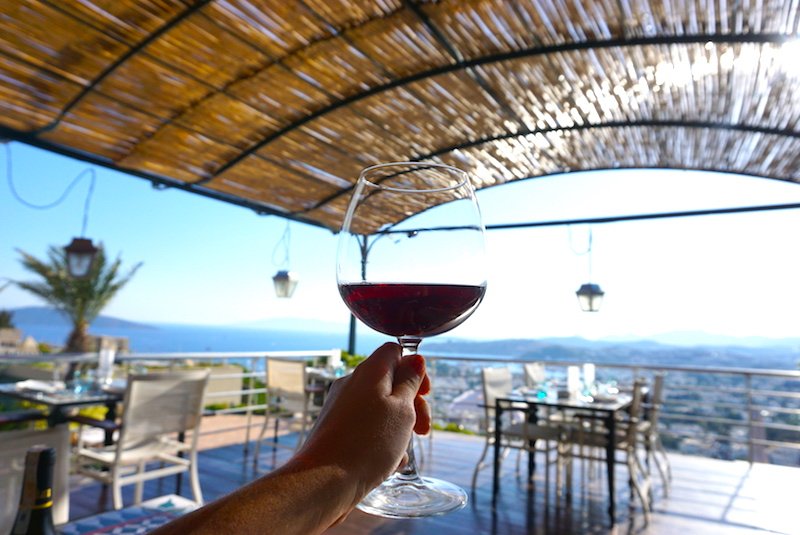 Their red wine was also a favorite: Kalecik Karasi. Light in body like a pinot, full in flavor like a cabernet, but something all its own.
The same grape is also used to make their fantastic sparkling wine (little do people know, most champagnes and sparkling wines are made primarily with red wine grapes — they just remove the skins from making contact so that the color remains white-ish)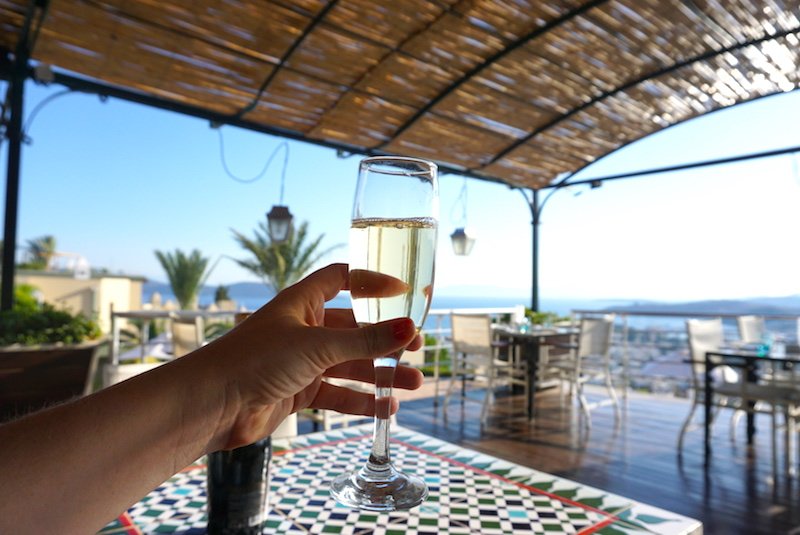 This is exactly why I believe so much in winemakers who nurture the forgotten grapes back to prominence. I had the pleasure of meeting with local winemakers in Emilia Romagna, Italy, who were doing the exact same thing, with equally delicious results.
After a few glasses of wine, I started to get lost in thought (as one does after several glasses of wine). I realized that what makes the world of wine so magical is the variety. If we coax every wine into tasting the same based on international standards… we risk diluting the beautiful diversity that makes wine so unique. The flavors and aromas hidden inside these little-known grapes are like living history. We must preserve it or risk losing it.
Just as travel helps us be more tolerant and appreciative of diversity, a good wine helps us appreciate the importance of soil and history.
I'll drink to that.
Note: I received a complimentary stay at The Marmara during my time in Bodrum. All opinions and wine hangovers are my own.