The United States is a young country – and as a result, its architecture skews towards the modern and functional rather than the historic and elegant.
The U.S.'s best architectural eye candy actually lies about 1,000 miles offshore of Florida: Old San Juan, Puerto Rico at the edge of the Caribbean sea.
With its odd legal status somewhere between colonial territory and statehood, Puerto Rico is easy for Americans to travel to – no passport needed.
With beautiful colonial architecture painted in vibrant colors, some of the most Instagrammable places in Puerto Rico, and gorgeous beaches within the city limits…. what are you waiting for?
Photos of Old San Juan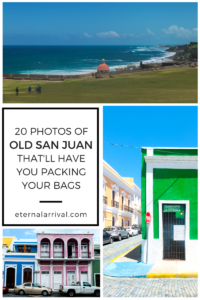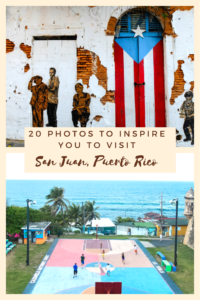 Recommended Accommodations: Olive Boutique Hotel in nearby Condado
Further Reading: Lonely Planet Puerto Rico
Useful Tips: Puerto Rico is a U.S. territory and uses the US dollar. You do not need a passport if you are American. The best time to visit is between December and May to avoid hurricane season. JetBlue often has great sales to Puerto Rico!