Note: This post may contain affiliate links. Please see my disclosure page for more details.
Is there any country where the road trip is more iconic than in the United States? Think beyond just classic Route 66 with these epic road trip itineraries all over the country.
Here are 8 epic road trip itineraries with suggested stops and sights that cover virtually every part of America, as contributed by some of my favorite travel bloggers. Need even more inspiration? Here are 31 more US road trip ideas!
Texas 
By Yulia of The Foodie Miles
After moving to Texas from New Hampshire, where I could cross a state border in a one hour drive, it was hard for me to accept that in the Lone Star State you can drive for eight hours and still find yourself in Texas. But living here made me realize how diverse one state can be. From the hip and cool bars of Austin to the Europeablun-like River Walk of San Antonio to the gorgeous nature of state parks – you can cover it all without ever leaving Texas!
Start your road trip from Austin and explore the hip and weird side of the state. Visit the colorful Hope Outdoor Gallery that provides space for local artists to express themselves right in the city center. Visit the Cathedral of Junk which is exactly what the name states: a several stories tall structure fully made of clutter. Try on cowboy boots at Allens on South Congress Avenue and listen to live music on any day of the week on Sixth Street.
Next stop is in San Antonio! It might be located only one and a half hour's drive from Austin, but you'll feel an unmistakable change of vibe. Historic buildings in the city center and the miles-long River Walk with cute little shops and restaurants on both sides instantly give you the feeling of strolling the streets of European capitals. Feel the history come alive at the Alamo, 18th-century Spanish mission that marks the battle for Texan independence from Mexico. And if you feel especially courageous, try to eat the 3-pound cinnamon bun at Lulu's that was featured in Man vs. Food!
Next, we are headed to West Texas and one of its main attractions for art-aficionados and fashionistas – a little town called Marfa. With a population of only 2,000 people, the town attracts attention not only of travelers from around the world, but even celebrities like Beyoncé and Matthew McConaughey. Discover modern art in Chinati Foundation, take a picture in front of the famous Prada shop located in the middle of the desert and try the amazingly delicious Marfa burritos.
An hour away from Marfa is an even smaller town, Terlingua, with a population of 1,000. Why go to such a tiny town you ask? Because although small, Terlingua has so much to offer it will blow your mind! From exploring the Ghost Town with destroyed houses, rusty car parts, and an old cemetery to hiking a trail that leads to Indian petroglyphs to eating the world-famous chili and beyond!
But above all that, Terlingua is only minutes away from Big Bend Ranch State Park, the largest state park in Texas, located on the Rio Grande. Make it the final destination of the trip and spend a couple of days hiking trails, climbing mountains and taking in the gorgeous views. Or maybe go on exploring more of this wonderful state because Texas requires time and patience. And in return it will not cease to surprise you time and again!
The Blue Ridge Parkway (Virginia & North Carolina)
By Paige of For the Love of Wanderlust
The Blue Ridge Parkway is made for road trips. This gorgeous 469 mile road connects Shenandoah National Park to Smoky Mountain National Park. You can take it as fast or as slow as you want. My husband and I drove the parkway over a long weekend and hiked along the way. The Parkway is stunning without any hiking required. However, some of its best beauty is seen after hiking a few miles.
Personally, I think the best hikes are in North Carolina, and if I had to choose only five to hike to they would be Linn Cove Viaduct, Crabtree Falls, Devil's Courthouse, Skinny Dip Falls and Waterrock Knob. The longest hike on this list is only 3 miles round trip. Linn Cove Viaduct offers a beautiful view of the Parkway curving around a bend.
Crabtree Falls is my favorite waterfall in Western North Carolina; it's very dramatic and beautiful. Devil's Courthouse has one of the best views on the Parkway, and it's a short, but steep hike to the top.
Skinny Dip Falls doesn't have its own pullout; instead, you take the Looking Glass Rock overlook, cross the road and hike to this perfect swimming hole. Lastly, Waterrock Knob is a short and steep hike to the top of Waterrock Mountain that gives a stunning view of not only the mountains, but the Parkway cutting through them.
In addition to hikes and views, there are loads of cozy towns along the way. You can find anything from biker resorts, delicious cafes, and quirky museums just off of the parkway. This road trip is truly one of America's treasures and should be enjoyed by anyone traveling through the American Southeast.
Oregon Coast
By Adelina of Pack Me To
Highway 101 along the Oregon Coast is a beautiful drive filled with stunning views around every corner, large expansive beaches, and great opportunities to view nature and wildlife. I recommend starting at the north end as you'll have better views with the water being right next to you. Having done the drive a handful of times, here are my favorite and best things to do along the Oregon Coast.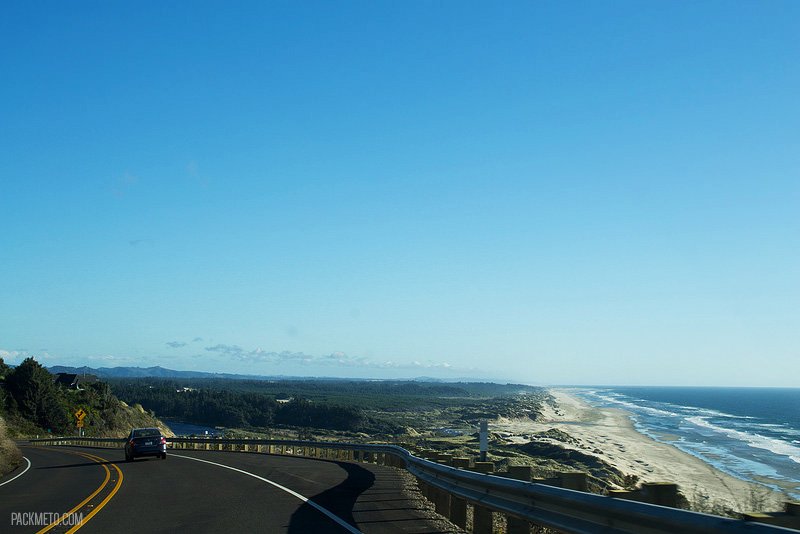 Start in Astoria, Oregon and explore this charming town used as the setting for the cult classic, The Goonies. Before you leave the area, head into Fort Stevens State Park where you can get up close to the shipwreck of the Peter Iredale. Next, head down about 25 miles to Cannon Beach famous for its Haystack Rock, a sea stack that stretches 235 feet high. Depending on whether the tide is in or out, you get a completely different experience.
Your next stop are the sand dunes in the Oregon Dunes National Recreation Area located close to Florence, Oregon. You can rent your own ATVs and go exploring through the dunes, but for those wanting a little more security in the experience (and don't want to risk getting lost or stuck among the dunes!), I'd recommend going on a tour in a giant dune buggy. Finally, the last stop is to see the sea stacks in Bandon, Oregon at Face Rock State Scenic Viewpoint. If you time your visit right and the tide is out, you may be able to walk a labyrinth etched in the sand.
While these are my favorite things along the coast, there are a ton more to see from enjoying a scoop or two of delicious ice cream at the Tillamook Cheese Factory to the sea lion caves by Florence to the Yaquina Head Lighthouse near Newport, not to mention viewpoints and cool natural attractions as well. Give yourself enough time to thoroughly explore the coast as you'll be surprised and happy that you did.
Southern California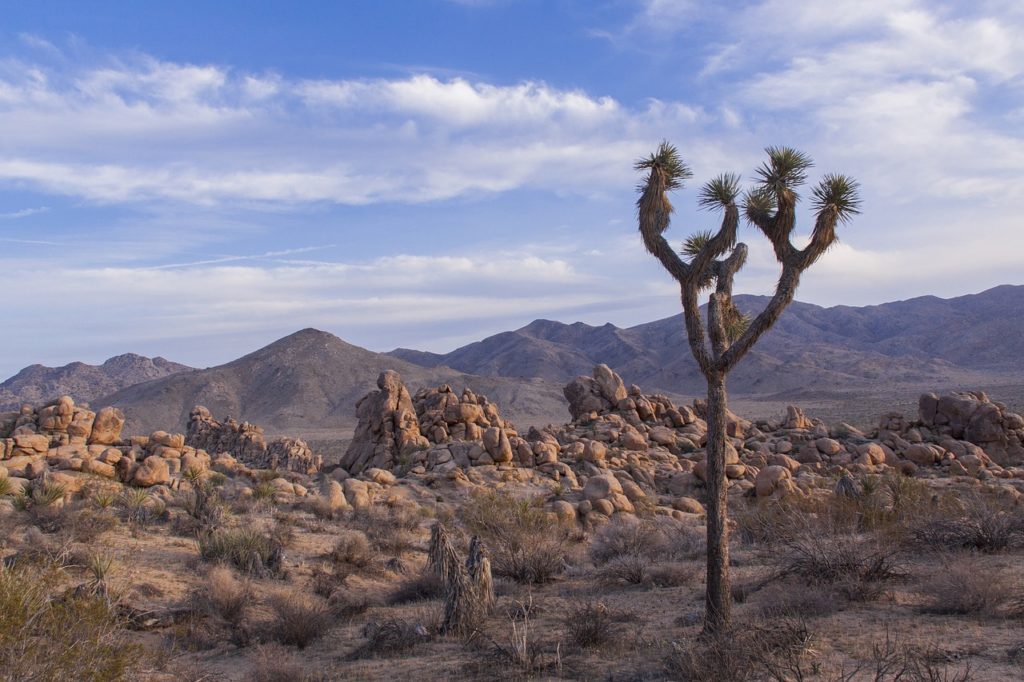 By Eemma of Always a Gringa
Southern California was made for road trips. Coming from LA, the first stop on the trip is the infamous roadside attraction; the Cabezon dinosaurs. For a small fee, you can check out their museum, see more of the dinosaur,s and even climb to the top of T-Rex. Just a little over an hour southeast of the Cabezon dinosaurs is the Salton Sea. The Salton Sea is a large salt water lake, located in the middle of the desert. The sea has increased in salinity over time, making it difficult for fish to survive, resulting in a beach full of fish bones and an ever present fish smell. 
Next stop is Leonard Knight's life work; Salvation Mountain. You can spend probably a good hour and a half exploring Salvation Mountain before running out of things to see or dying of heat exhaustion.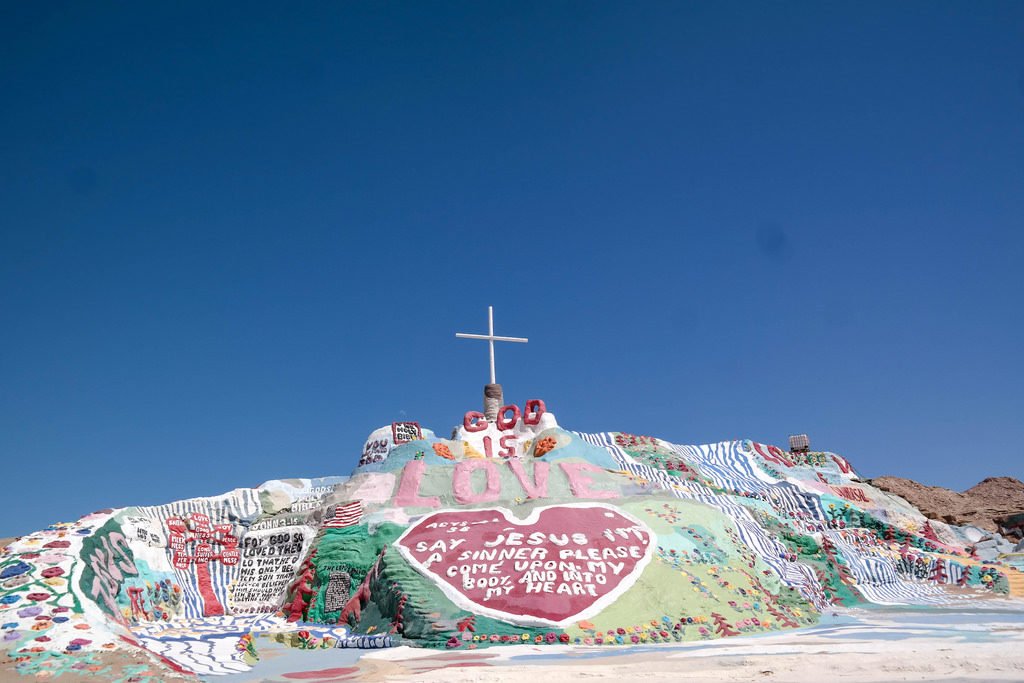 Minutes away from Salvation Mountain is "the last free community in America"  Slab City and its unique art display, East Jesus. After visiting Slab City and East Jesus head over to Palm Springs in the Coachella Valley. After staying the night or spending the day in Palm Springs you can head over to the last leg of the journey, Joshua Tree National Park. Joshua Tree can easily be a whole day excursion and if you love camping under the stars I would recommend making it at least a two-day trip. After Joshua Tree head back to LA or continue your Southern Cali road trip adventures by heading south to San Diego or northeast to Las Vegas. 
American South (Georgia & South Carolina)
By Kate of Our Escape Clause
When it comes to road trips, the United States provides no shortage of options: from the deserts of the Southwest to the lighthouses of New England, no matter where you live in the USA, you're within driving distance of a decent road trip.
Dip down to the American Southeast, though, and you'll find my favorite road trip in the country: the route from Savannah, GA to North Carolina is packed with American history, Southern charm, and tons of delicious food.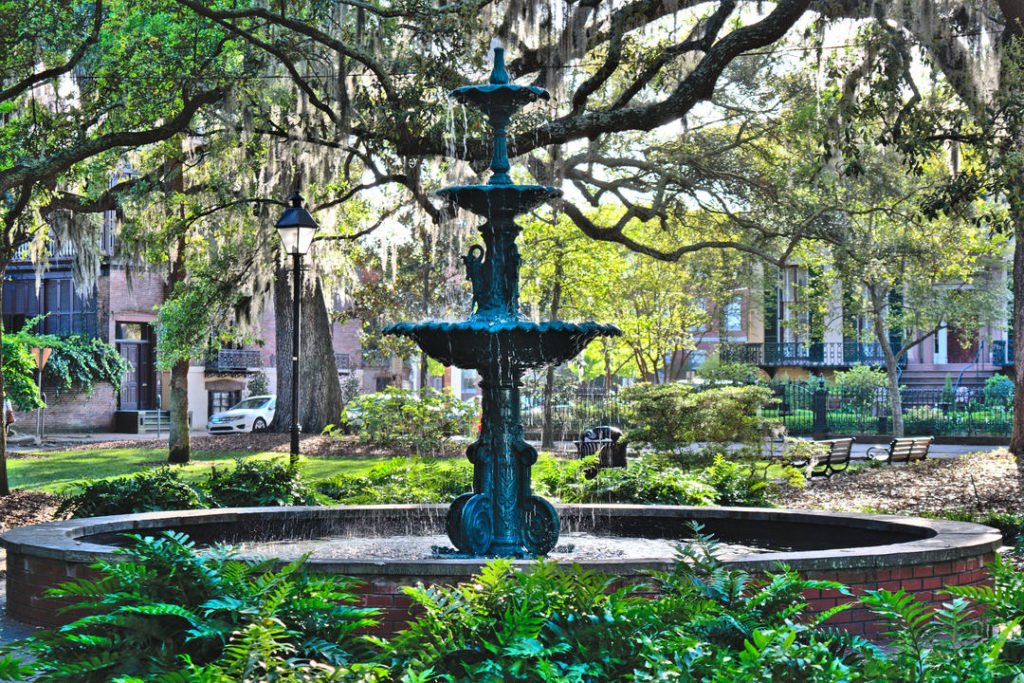 Start in Savannah to get your fill of ghost stories, stunning town squares, and a tour or two of Savannah's historical mansions. From there, head north into South Carolina for your first of many beach stops: Hilton Head, beach haunt of anyone in the surrounding area.
Unless you stop at Tybee Island near Savannah, this will be your first taste on this road trip of the rolling waves of the Atlantic, beaches scattered with shells that are begging to be collected, and tall sand dunes that make up the beaches in this part of the country.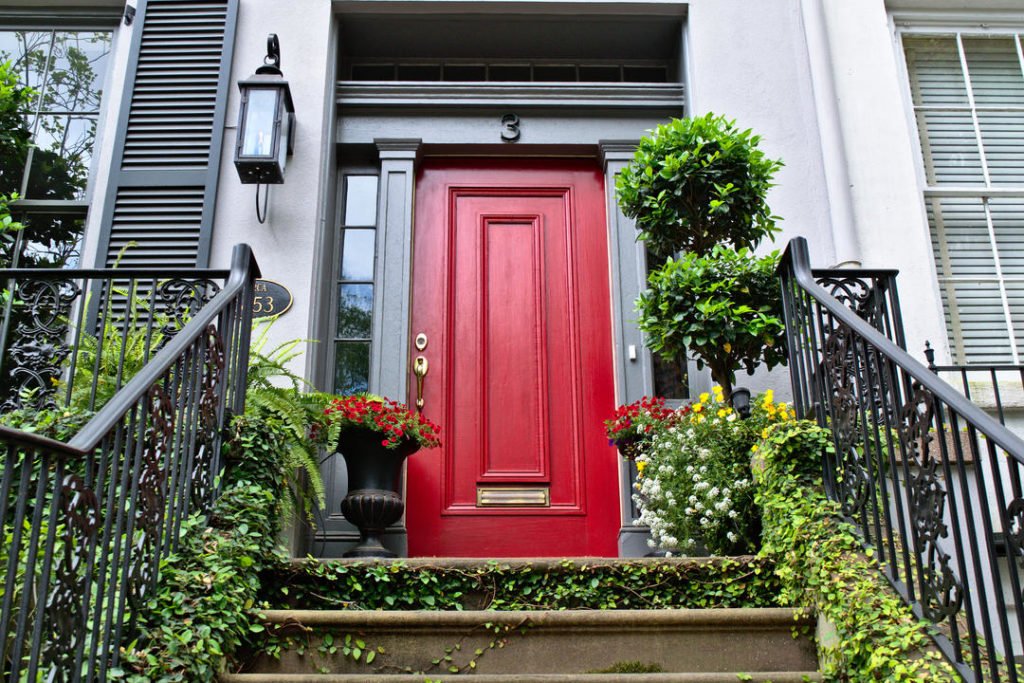 Your next city break of Charleston, SC will call you forward: try taking a historical tour of the city in a horse-drawn carriage to get acquainted, and if you have time, tour the Old City Jail at night (like most such tours in the American South, ghost stories and drama abound).
Leaving Charleston and preparing to head into North Carolina gives you plenty of options: head slightly northwest to reach Asheville, North Carolina to hike in Smoky Mountains National Park and pay a visit to the Biltmore Estate (built by the Vanderbilts, it is the largest privately
owned home in the United States).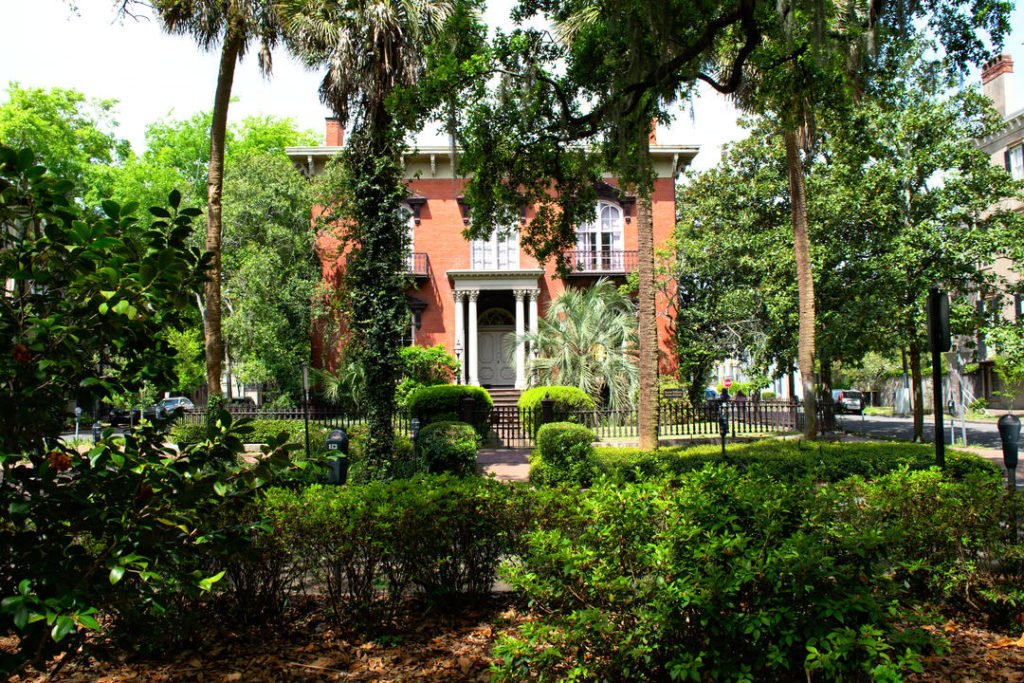 For a more coastal trip, hug the coastline through the lovely beach town of Myrtle Beach, SC and up into the Outer Banks, NC. Choices of small towns are endless in the Outer Banks, but I personally love Beaufort, NC–small and picturesque, I've been visiting (and eating my way through) this town longer than I can remember.
During the entire route, whichever direction you choose, don't forget to eat all the pecan pie, peach cobbler, fried chicken, and other delicious Southern food you can find–you'll find that the American South is often a region best appreciated through your stomach.
East Coast 
By Bethaney of Flashpacker Family
A road trip down the East Coast of the USA is a fantastic insight into the history and culture of America.
Start from New England and move South ending up in Florida. You'll pass through some of America's best historical points including towns like Salem and Boston, MA, Savannah GA, Charleston SC and St Augustine FL.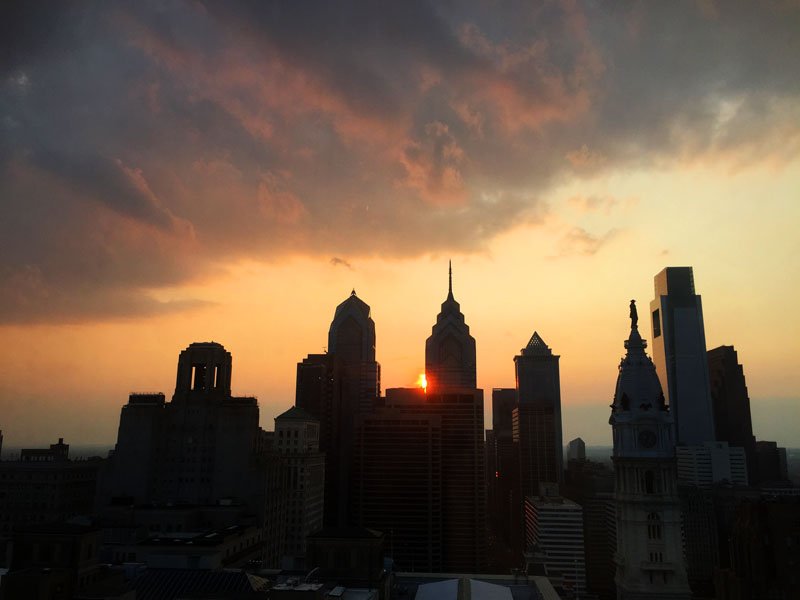 I definitely recommend taking a historical trolley tour in all of these cities because the history you'll unearth is fascinating. You'll also hit some top American cities on the way like New York, Philadelphia and Washington DC which are full of some of the world's best museums. If you want to get an overview of American history passing from North to South, this is a fantastic road trip to take.
My suggested East Coast US road trip itinerary will take you 3-6 weeks depending on how much time you have to spare.
California to Alaska
By Valerie of Happy Camper Wives
California to Alaska can seem like an intimidating drive but if you make the road trip part of the vacation, you won't be disappointed! As full time road trippers, we've logged over 25,000 miles in the last year and have some favorite stops along this route. One thing to keep in mind while driving trough the Yukon is to always stop for gas. If you have a half tank and see a gas station, always stop because the next one could be 300+ miles away.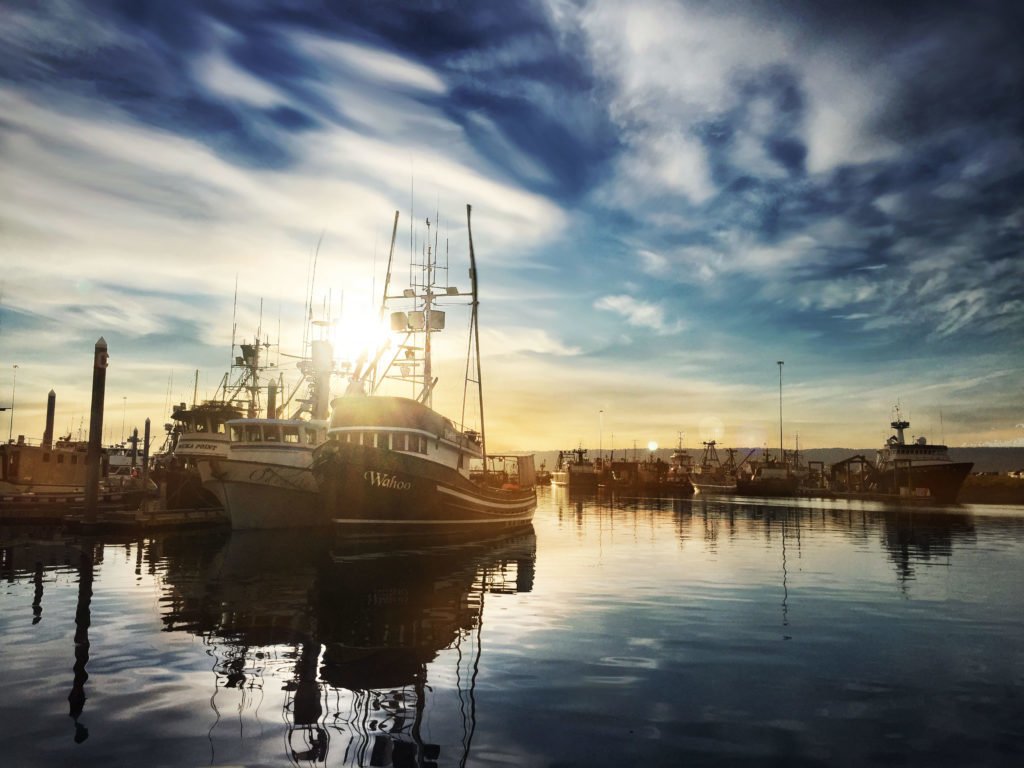 Portland, Seattle, & Vancouver All three cities are easy stops along the way and nice places to see before heading into nature. Vancouver has West Coast charm mixed with Canadian friendliness. It's a very clean city with rolling hills similar to San Francisco. Seattle has views of the water like none other and Portland has a quirkiness that has to be experienced at least once.
Takhini Hot Pools, Yukon is located 28km from Whitehorse; look for a small sign pointing for the turn off.  Once you find it, park and take a short stroll down a paved path to find some of the most beautiful hot springs in the world. Stop for a while at the hot springs to rejuvenate and enjoy nature's finest. Don't worry about getting changed in the car; there is a changing station next to the hot springs.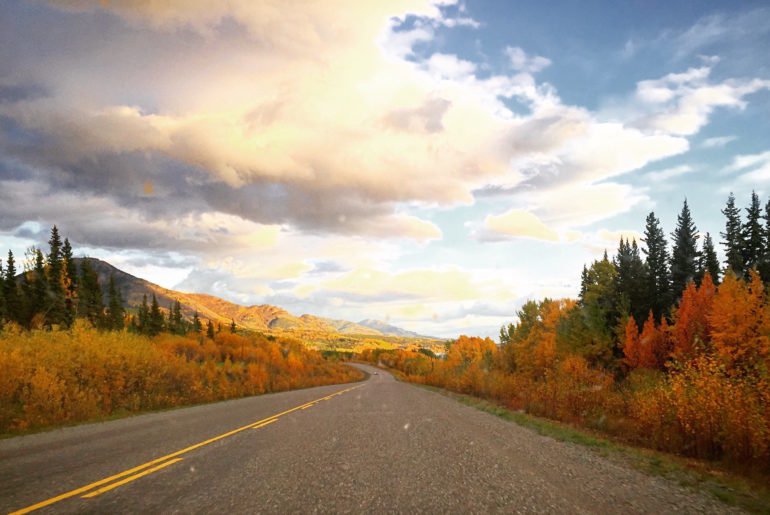 Keep an eye out for bison on the Alaska Highway. One of the very few places to see wild bison, this region has large herds living right next to the highway. You'll start to see open prairie and there will be plenty of warning signs about bison on the road. Stop to take some photos from your car but never get out for the photo opps.
Up next is Boondock, Alaska. In Alaska there are a ton of places to pull off and sleep for the night with panoramic views. If you're road tripping in the summer, expect the sun to stay high in the sky until midnight, and never really set. But what better way to wake than with a view that cost nothing to stay at.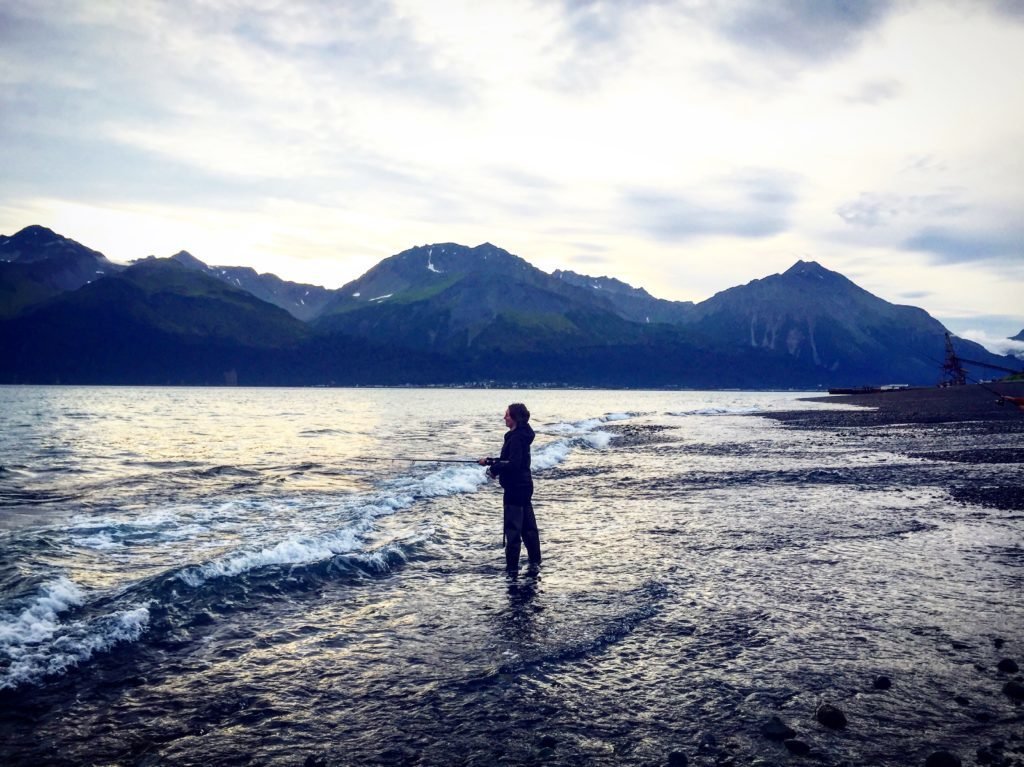 One of the cutest towns in Alaska, Seward is a great place to spend weeks, months or forever. With fjords shooting from the ocean, this magical place has so much to offer. Seward has everything from fishing to cruises, restaurants to BBQ pits, and lots of places to stay. Seward is by far one of our favorite towns in the USA. 
American Southwest
by me
The American Southwest is so iconic for a reason. It looks almost like another planet, and has even stood in for Mars in many a sci-fli flick.
Start your road trip in Las Vegas for the best car rental prices — you're looking at a much more expensive road trip than if you start in Utah or Arizona. From Vegas, check out the Hoover Dam while en route to Flagstaff, your first stop. Enjoy Sunset Crater National Monument and take the cable car to the top of the nearby mountains if it's in season.  But the real reason you're in Flagstaff is your proximity to the South Rim of the Grand Canyon, your first national park of the trip (hint: buy the annual pass, it's much cheaper than buying separate admission each time!)

After Flagstaff, make your way to Page, where your Instagram will reach its peak. Antelope Canyon is an absolute must, and so is Horseshoe Bend.
After Page, start heading towards Kanab, where you can see the Toadstools and Coral Sand Dunes National Park. Don't go to Zion just yet though — save that for your trip back!
After Kanab, head to Bryce Canyon National Park where you can see the iconic hoodoos that make up this famous national park. Next, make your way towards Moab where you'll find a trifecta of photogenic parks: Arches National Park, Canyonlands National Park, and Dead Horse Point State Park.
On your way back towards Vegas, you can either head back the way you came or take the scenic route through Monument Valley. But no matter what you do, make sure you save Zion National Park for last! The Angels Landing hike is epic and the perfect way to end your trip on a high note.
Like this post? Save it or pin it!