It's become a bit of a tradition around here to share my wishlist of the places to visit for the following year – check out my 2017 and 2018 editions.
This year, I'm focusing on listing 19 incredible destinations I've yet to travel to but am aching to visit in 2019. Realistically, I won't come anywhere close to visiting all of these, but I write this post as a yearly exercise to keep my travel itch strong and remind me how much of the world I have yet to see.
Think of this as a hyper-personalized version of Loney Planet's "Best in Travel" series. A dash of off the beaten path places, places that I've missed, and sprinkled throughout with a few anecdotes and reasons why I'm unreasonably obsessed why these places. So, below, here are my top 19 destinations I haven't visited yet that are presently on my wish list. Check it out, and when you finish, tell me what your top 5 (or 19, if you're feeling extra) in the comments!
1. Kazakhstan
Note: This post contains affiliate links, which means I may receive a small commission if you purchase something through one of these links. Thank you for supporting the free content on this site! For more information on affiliate links and cookies, see my disclosure page for more details.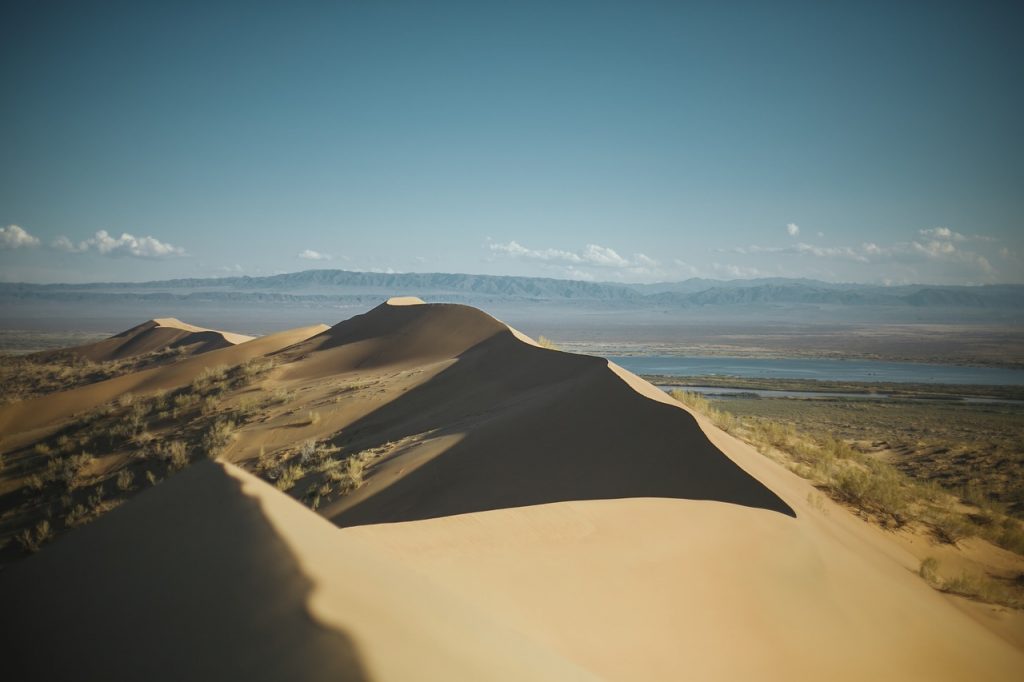 Kazakhstan is number one on my 2019 travel wishlist, partly because I actually already had booked a trip there in September that I had to cancel. After an incredibly difficult six week trip riddled with rabies injections spread across three countries, several panic attacks, personal family issues, and near-daily crippling anxiety, I canceled my planned trip to Kazakhstan and Kyrgyzstan as I needed more time to decompress from that trip.
But having seen my friend Stephanie's and Megan's updates from Kazakhstan over the past few months, I've got a tiny bit of FOMO about missing that trip. But it being me, and me being clinically incapable of not planning a jillion things in advance, I've already got a trip to Kazakhstan and some more of Central Asia in the works for 2019.
I want to visit the insanely blue Big Almaty Lake, stare into the vastness of the Charyn Canyon, take rumbling trains around the vast Kazakh steppe, and test Stephanie's assertion that you can indeed find decent Mexican food in Kazakhstan.
2. Uzbekistan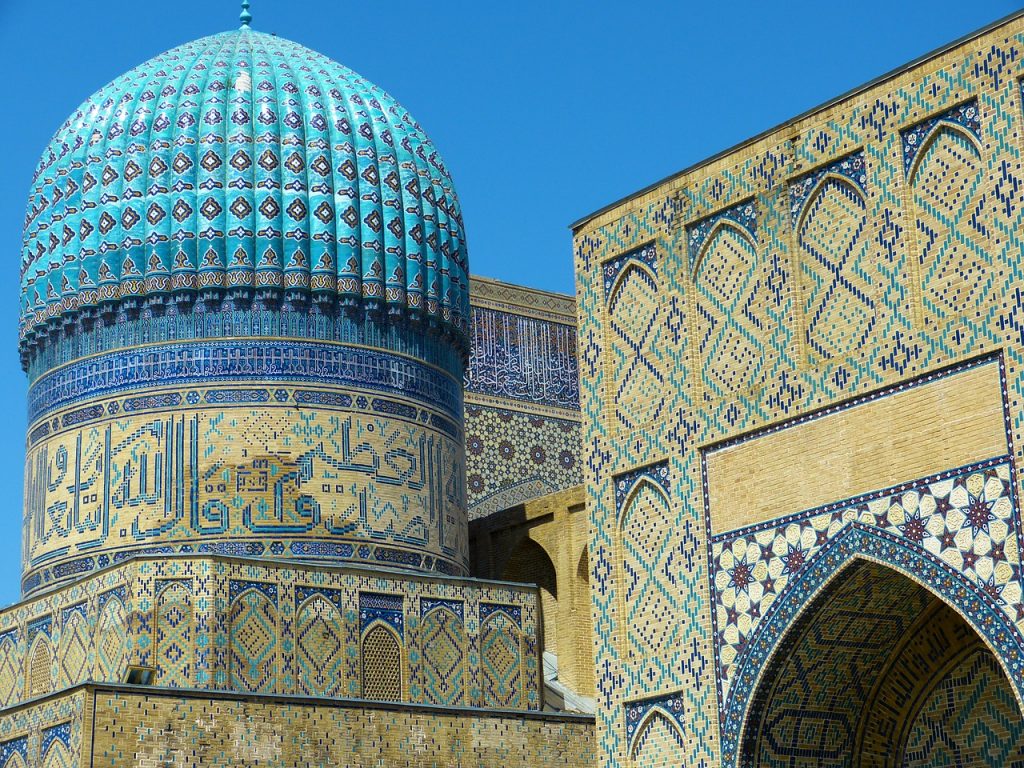 The other country featuring highly on my Central Asia wishlist, I've become a bit obsessed with wanting to visit Uzbekistan next year and it's part of my planned Central Asian train trip for next year.
While of course the gorgeous blue cities of Samarkand and Bukhara that have become Instagram gold feature heavily on my wishlist, I'm also intrigued by this wonderful photo essay of the Tashkent metro by the talented photographer Amos Chapple, and want to discover the modern side of the country alongside its Silk Road history and Islamic architecture.
Plus, they've now introduced a super simplified e-visa scheme, so that applying for an Uzbek visa is now quite painless – same with Tajikistan. It's a lot different than when I first starting wanting to do a Central Asia trip, which involved a lot of searching through Caravanistan and careful itinerary planning with lots of embassy visits. Now that Central Asia's opened up a lot, I'm dying to go even more!
3. India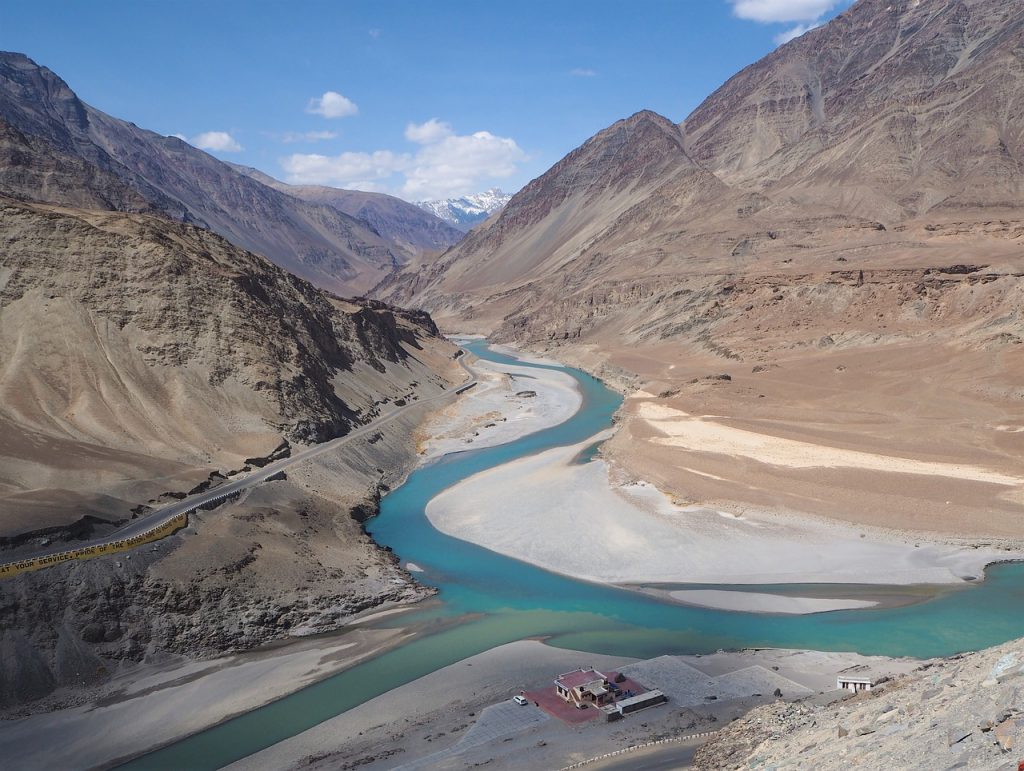 I've yet to visit India and a large part of the reason why is the feeling of overwhelm I have in planning a trip there. It's such a vast country – subcontinent, really – that going there seems like an incredible undertaking.
I can no longer take truly long trips because of my anxiety so backpacking through the country isn't really an option for me anymore. However, I am dreaming of taking a targeted small trip through one of India's states and seeing it in depth. While the classic grandeur of Rajasthan's Golden Triangle is tempting and the beaches of Goa look fantastic, I'd be after a bit of a more off the beaten path destination and preferably on a guided tour rather than solo, since India seems a bit overwhelming to do on my own – I've been eyeing Leh Ladakh tour packages and also weighing hiking in Himachal Pradesh.
4. Hong Kong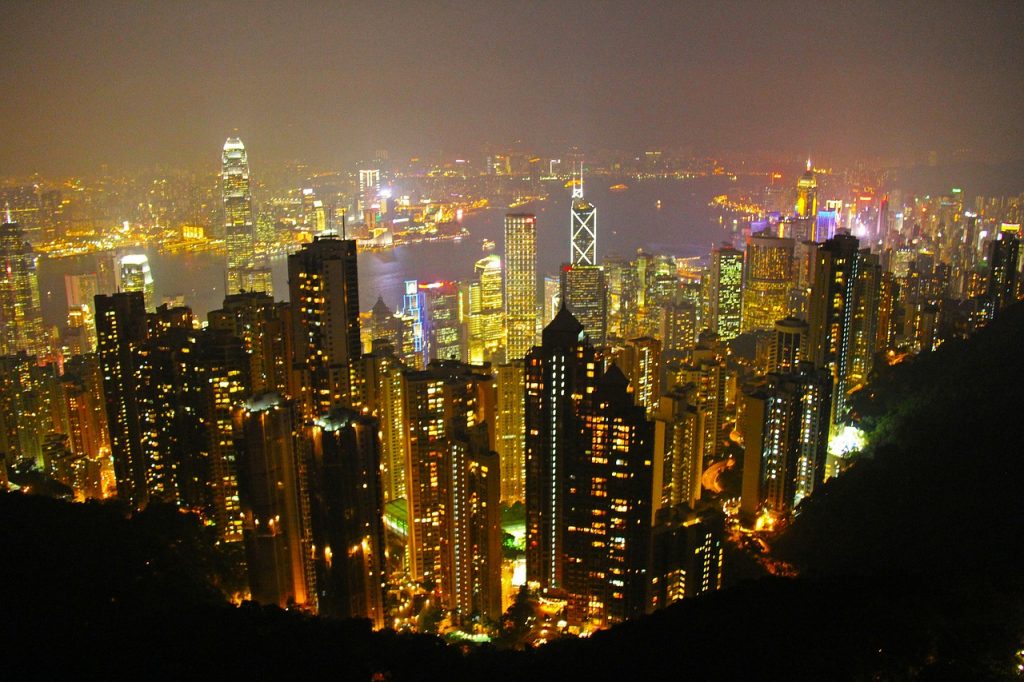 One of the first things on my wishlist every time I go home to California is to go on a dumpling binge, eating as much dim sum as I humanly can. So it only makes sense that eventually, I need to make a pilgrimage to the birthplace of dim sum, Hong Kong.
As a bonus, I use the Traveler's Century Club as my official "travel checklist" since it covers more of the places I'm interested in visiting. I could easily visit Hong Kong and Macau in a few quick days and easily tick two territories off my list with a few-day visit and it wouldn't even feel like cheating as each place is so small.
I'm currently in Vietnam and Skyscanner makes it all-too-tempting to just hop over for a quick visit, so this one may not even need to wait until 2019 to come to fruition…
5. Slovenia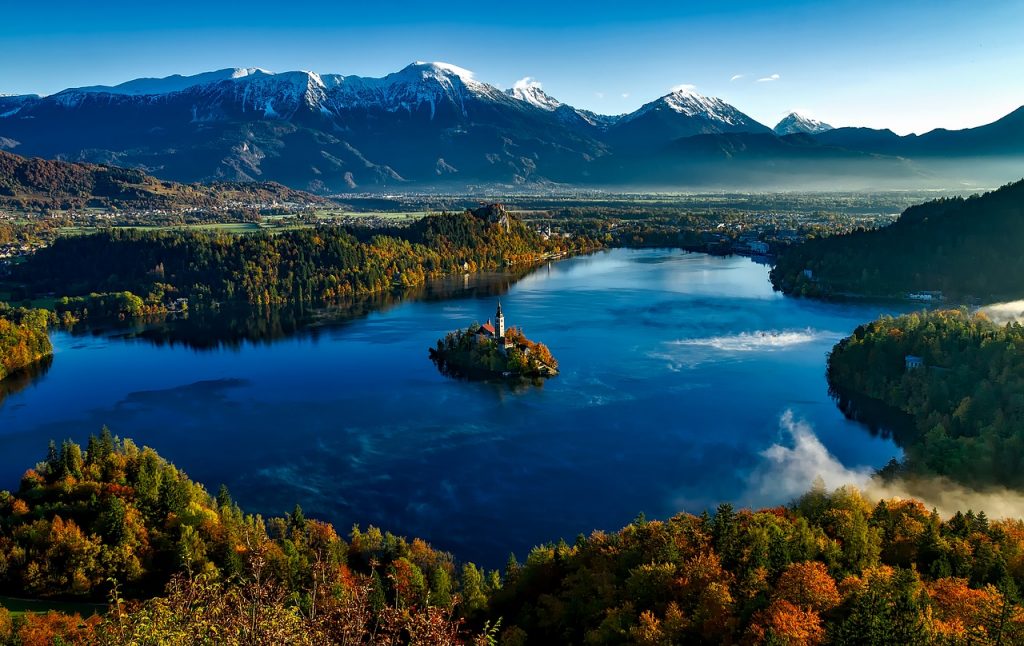 The only Balkan country I've yet to visit, Slovenia was on my wishlist for 2017 and despite since relocating to be based part-time out of the Balkans (in Bulgaria) and specializing in the Balkan region on my new website, I've yet to visit Slovenia.
A large part of it is the lack of flights there – which was a major factor up until Adria Airways started routes from Sofia, and Air Serbia has flights with a layover as well. They're not exactly cheap yet, but if I flew in one way to Slovenia then out of Italy another way, it'd be a lot more affordable, even cheap almost. Random thought out into the universe: can we please get cheap inter-Balkan flights — PLEASE?
I also haven't visited the Croatian coast yet, with the exception of Dubrovnik, and desperately need to write about that for Sofia Adventures so I'll probably combine a visit to both next year. Yeah, I know: tough job I have.
6. Belarus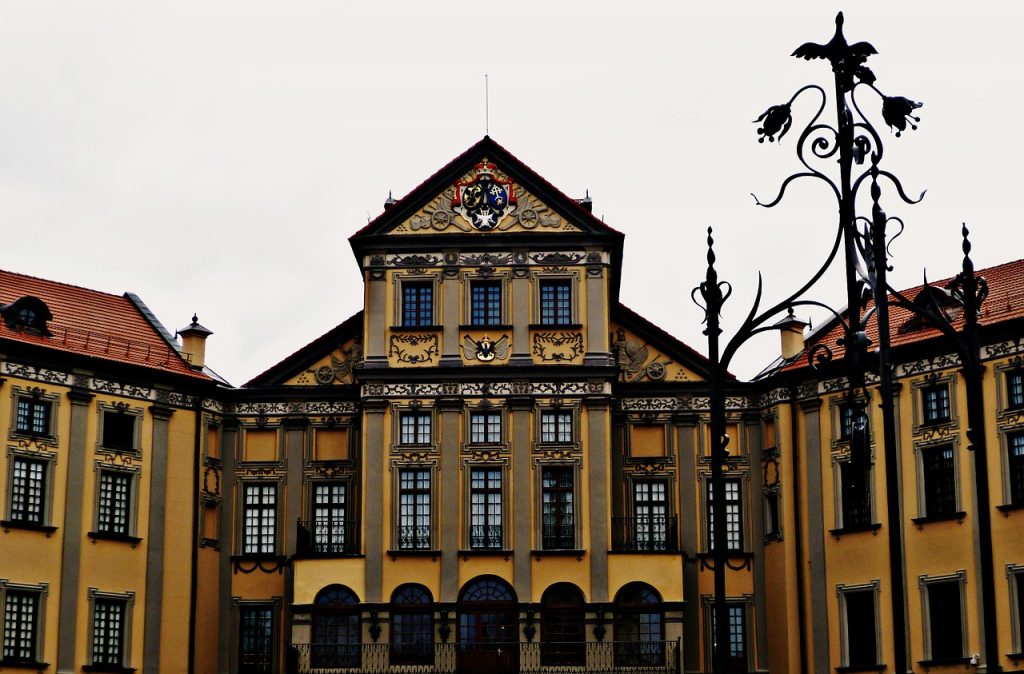 Belarus has been opening up to tourism in the past few years and now that they have introduced a 30-day visa-free scheme I am even more interested in visiting. Previously, traveling there was complicated as you could only fly in and out and you had 5 days to travel Belarus, including your arrival and departure day. That left you with a maximum of only three full days, which made it nearly impossible to travel much outside of Minsk.
I'm hoping to take advantage of their looser travel requirements and explore more of Belarus by getting out of the Minsk bubble and seeing the country a little more in-depth than previous travel restrictions allowed with only 5 days. The only problem is that I haven't been keeping up with my Russian as I had hoped at the beginning of the year, but considering that I'll need Russian in Kazakhstan and Uzbekistan, it's just extra motivation to redouble my efforts… although my random foray into learning Portuguese probably won't help my Russian language efforts. Whoops.
7. Iran
After meeting with Phillipa and Nate of Yomadic in Kiev,  Ukraine — one of my favorite travel destinations I actually did visit in 2018 — I am even more enraptured with the idea of visiting Iran, especially on one of their "Un-Tours."
Basically, as an American, I need to go with an organized tour to even get my visa approved. Canadians and Brits are in the same boat. I think my schedule's too full in the first half of the year to fit in a spring trip, so maybe a fall trip is in order. However, I'm so hesitant to actually book anything given how belligerent my president is, and what that may mean for me getting a visa – after all, we were temporarily banned from Turkey, one of our closest allies in the region, last year – so I'm going to wait until sometime next year to make the decision on this.
8. The Azores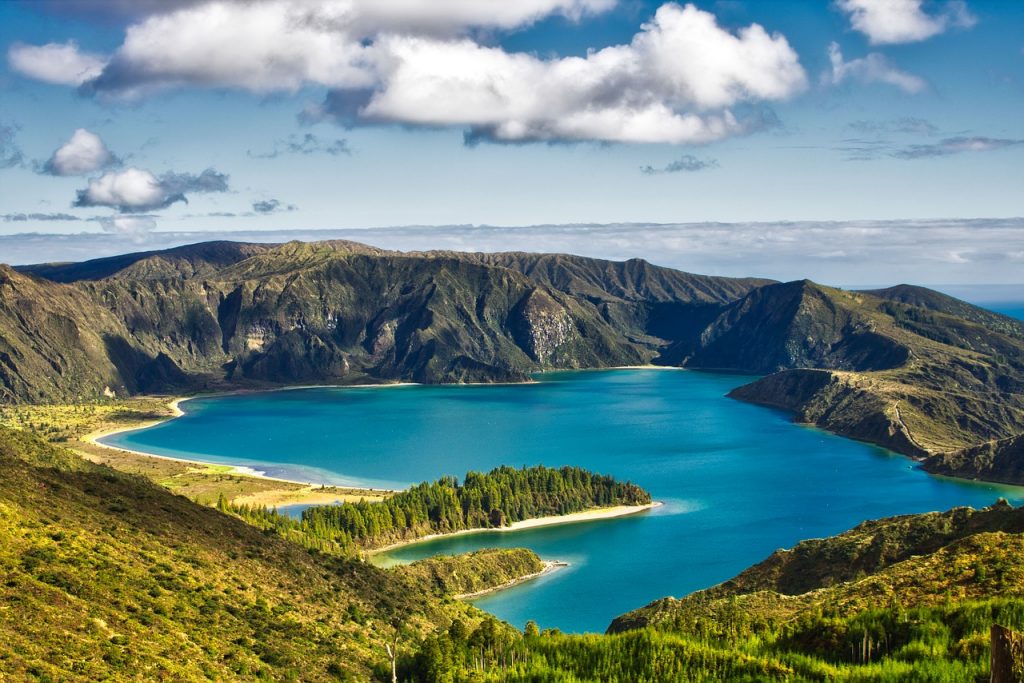 I've been learning Portuguese with the help of my patient best friend and my boyfriend, and I'm looking forward to putting my Portuguese to good use in my future travels (if I can actually stick to learning it, which is questionable). While I've always wanted to visit Brazil, it's not a place I'm racing to next year, as the political situation there looks a bit dire.
However – the Azores are likely on. I'm flying out my best friend to Portugal for her birthday in March, and we're looking at flying from Lisbon to the Azores for a bit to explore the beautiful islands out there. Supposedly, São Miguel (the main island there, and where we'd likely travel to) has a distinctly difficult dialect that's hard even for Portuguese speakers to understand… so it's unclear how much use I'd get out of my limited Portuguese there. But still, I'm looking forward to it greatly!
9. Oman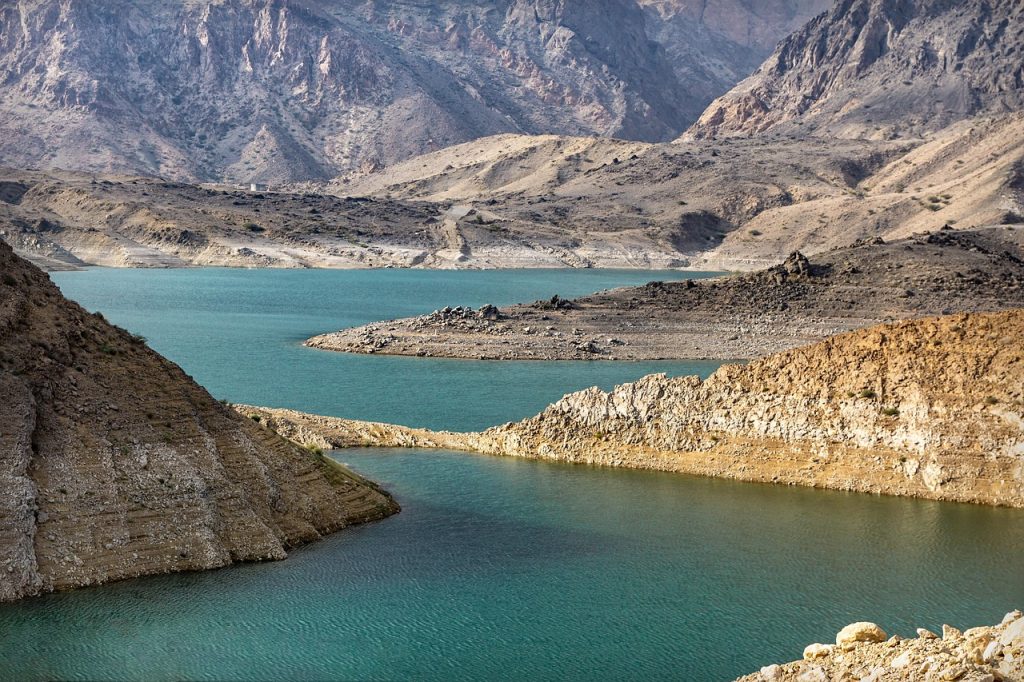 I've been seeing a lot of photos of Oman lately, and my friend Dan has raved about his trip to Oman, making me endlessly curious to finally visit.
I have a few friends who I travel with very well who are all interested in joining forces on a road trip, which seems like the best way to see this country. With flights between Sofia and the UAE at a surprisingly low price (and therefore, connecting buses to Oman very feasible), I'm pretty certain I can make Oman a reality in 2019. Plus, visiting the UAE, I can knock off 7 'countries' off the TCC list as each emirate is counted separately, it's extra tempting…
10. Lebanon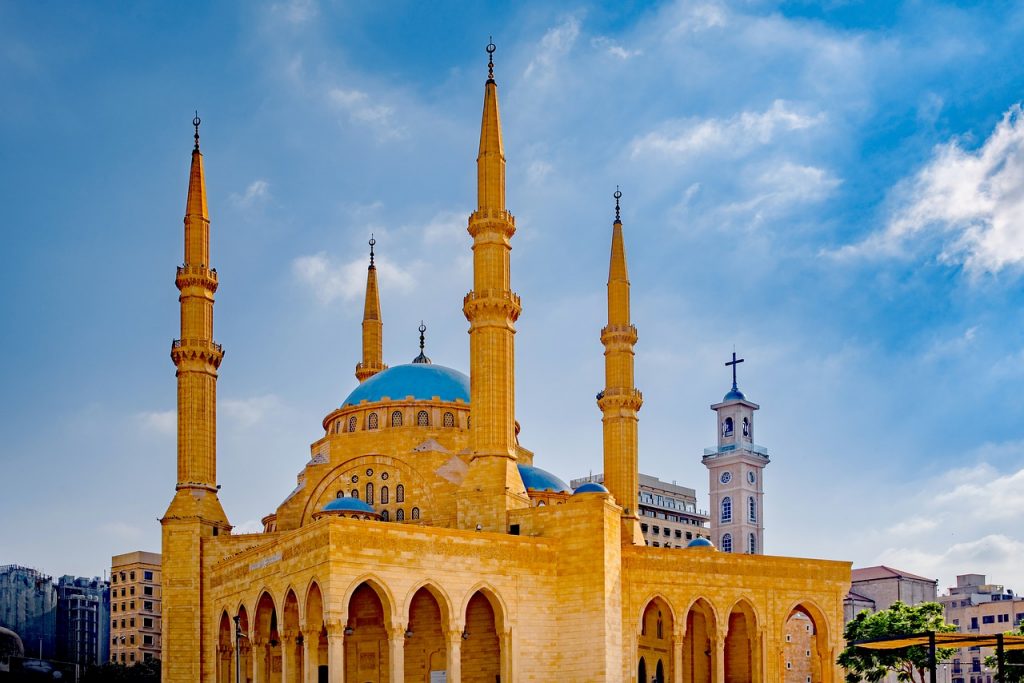 I've wanted to visit Lebanon for a long time but never did. Since you can't safely access it via the Syrian land border due to war or via Israel due to Lebanon's ban on entry to people with Israel stamps, you've always had to fly both in and out of the country.
Hence, the logistics of flying in and out of Lebanon was always difficult for me to justify in the past. Over the last few years of travel, I've tended to take long-term trips to a region and travel around overland between countries, minimizing my flying both as a result of wanting to lessen my carbon footprint but also because I have intense anxiety about airports and flying (ironic for a travel blogger, I know).
However, now that Sofia is my home base and that I am trying to minimize my time outside of Bulgaria in order to scale up my businesses, shorter duration trips where I fly to and from the destination are more logical. And therefore, there's never been a better time for me to consider Lebanon. It's definitely not a budget trip, nor are flights that cheap (nor are they prohibitively expensive) but as my site becomes more and more profitable I am less concerned with budget and more concerned with where I can get a unique travel experience.
11. Tunisia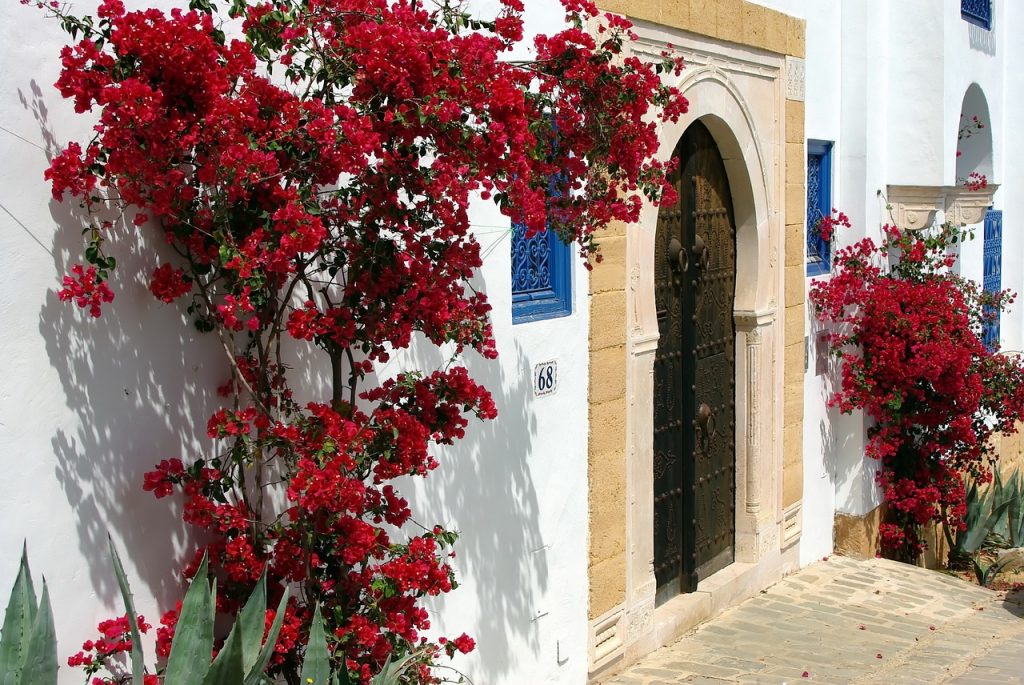 Before I ended up in Vietnam during this period of Bulgaria exile, I was strongly considering Tunisia. It's another fly-in, fly-out country for me, so it's perfect for a short, dedicated trip. It's bordered on one side by Libya (a definite no-go) and on another by Algeria (a country I'm interested in and is safe enough to visit, but the fact that I have to apply for a visa in the U.S. makes it logistically difficult).
So, why Tunisia? Aside from it being beautiful and historic, one of my biggest regrets is not keeping up with my French. I used to be nearly fluent in French thanks to my wonderful and slightly terrifying French teacher in high school. She saw my aptitude and interest in the language and encouraged me to skip forward an entire year's level of French and throw myself into the language hardcore. She had me reading French authors in French, discussing existentialism in French…. and now, the sound of French on the Air France helpline has me nearly cowering in fear.
I really want to travel to destinations that speak French that, well, aren't France, which means that hopefully, 2019 will have me visiting some of Francophone Africa. The top of my Africa wishlist is Tunisia. My friend Stephanie went there last year, and it looked amazing. I have a slightly unhealthy relationship with pretty doors… and Tunisia has doors for days. I'm also intrigued by the Santorini-esque town of Sidi Bou Said and the potential of getting out into the Tunisian desert is also seriously appealing.
12. Senegal
Another French-speaking African destination, Senegal looks right up my alley.
Little-touristed yet safe and welcoming, Dakar looks endlessly interesting and like a great jumping off point for further travel in Senegal. I don't know too much about Senegal as a travel destination, but between Dakar, the coast, and destinations like Lac Rose, I think I could easily fill up two weeks here and love the experience.
13. Cape Verde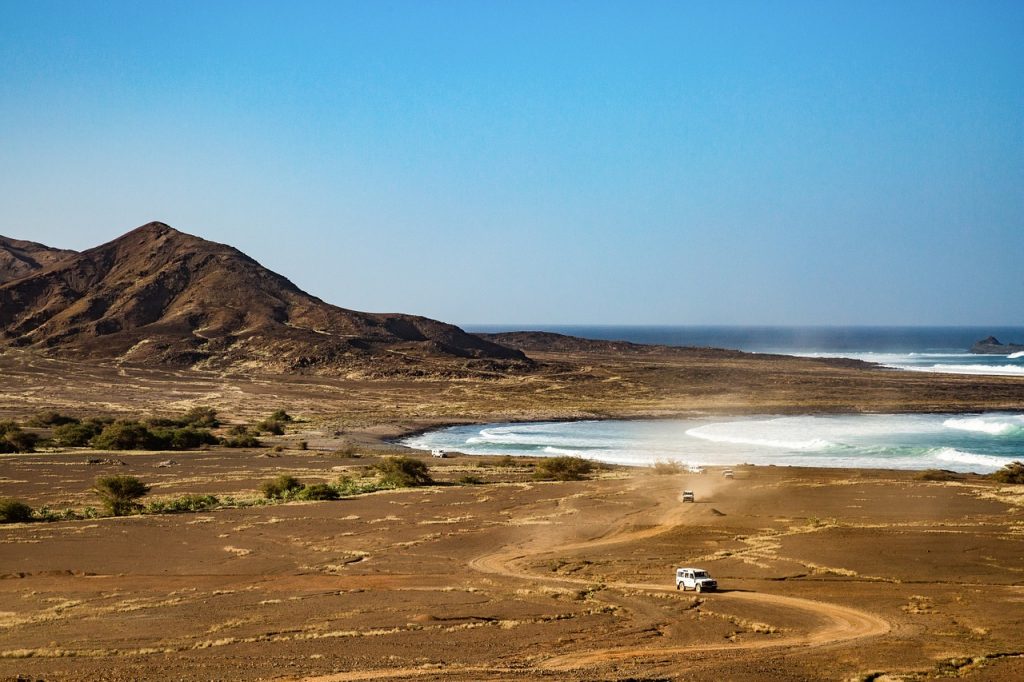 Another off the beaten path destination that is surprisingly accessible from Europe, Cape Verde is actually often a cheap flight from Europe thanks to TAP Portugal's connection with their former colony, less than $300 roundtrip at times. The landscape looks wild and rugged, like if Hawaii and the Maldives had a beautiful, beautiful baby.
I mean, a chance to expand my Portuguese skills while also exploring an offbeat destination? Yes, yes, yes. Also, since this is mostly the year of fly-in, fly-out travel and Balkans travel, rather than massive overland trips I used to be doing, islands are a natural place to visit.
14. Southern Japan & Islands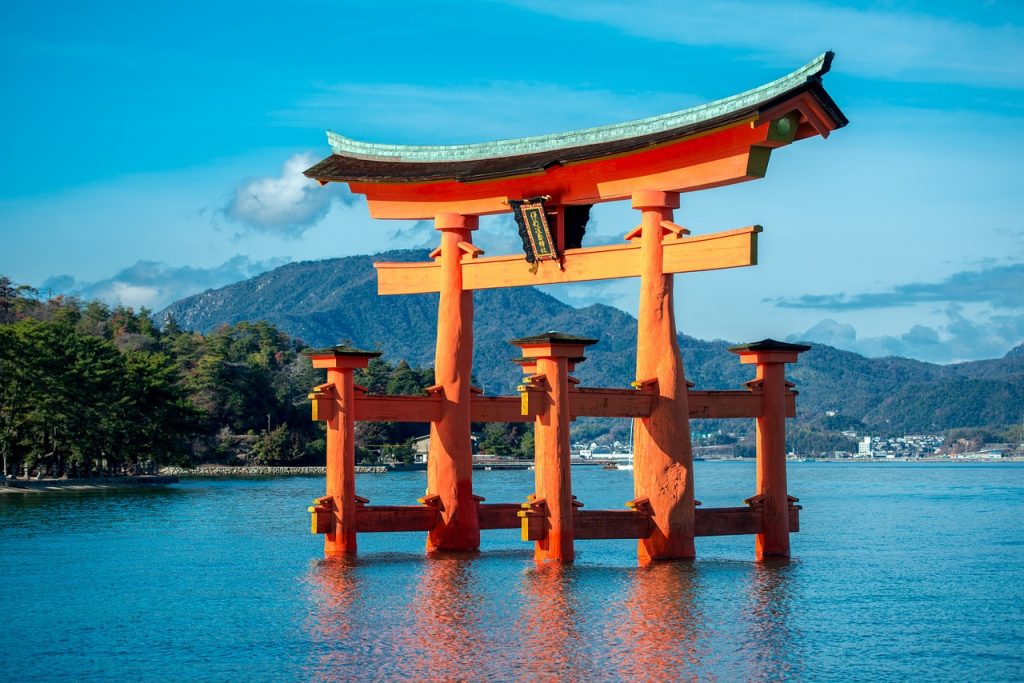 OK, so I've technically been to Japan before, but I never got further south than Kyoto and Osaka, and I need to justify it having a place on this list because I am so desperate to return.
Japan is a surprisingly big country with so many interesting cities, and I grew interested in the area around Fukuoka and Hiroshima when I was considering teaching in Korea a few years ago. While my plans to teach in South Korea never ended up materializing thanks to this blog, I still never was able to shake my interest in the southern part of Japan. I've been avoiding Japan because of its relative priciness as a travel destination, especially compared to its Asian neighbors, but again, I'm hopeful that next year will be about shorter trips that are maybe a little more expensive but also more rewarding.
Plus, I'm dying to visit Okinawa as well – it looks gorgeous. I'm also intrigued by the possibility of visiting the Ogasawara Islands (Bonin Islands), which are only accessible via a weekly 24-hour-long ferry from Tokyo – nope, no flights at all. While that means I'd probably have to stay on the islands for at least a week, I can certainly think of worse things than being stuck on a gorgeous Japanese island. However, I haven't looked into costs, so this may not be something I can afford next year. But Okinawa and Ogasawara would be 2 more ticks on my TCC list, and I'll be close to hitting 100 next year, so it's quite tempting.
15. South Korea & Jeju Island
Like I said above, I almost taught English abroad at a South Korean school. I used to teach special education for five years before I left to travel and start this blog, so it would have been a logical career move – it just never happened.
And despite the fact that I nearly relocated to Korea and I've been in Asia several times since I quit my job, I've yet to visit Korea. A lot of that is because I've been in Asia in the Northern hemisphere's winter time, and Korea is brutally cold in the winter. I almost did a 24-hour layover in South Korea when I flew to Bali last year… but I opted against it, as I'd rather go for an extended period of time. Girl's got a LOT of BBQ, kimchi jjigae, and tteokbokki to put away, if you know what I'm saying.
And if you don't – Korean food is one of my favorites, and I need at least a few weeks to properly eat there.
16. Greenland
This is a stretch – there's basically no way I'll be able to afford to travel to Greenland next year. Flights alone are around $1000 from Reykjavik – that's not including the cost of actually getting to Iceland, either. Plus, once you're there, prices don't exactly get any lower, and I really struggled in Iceland with prices being so high when I went there this year.
However, I was on such a high after my Faroe Islands trip last year that I'm pretty obsessed with visiting sub-Arctic and Arctic regions now, and Greenland seems like a dream – those glaciers, those polar bears, the tiny towns that have improbably set up permanent homes in such an unforgiving atmosphere – yeah, if I win the lottery, you won't find me in French Polynesia or the Maldives but rather freezing my ass off in Greenland.
17. Egypt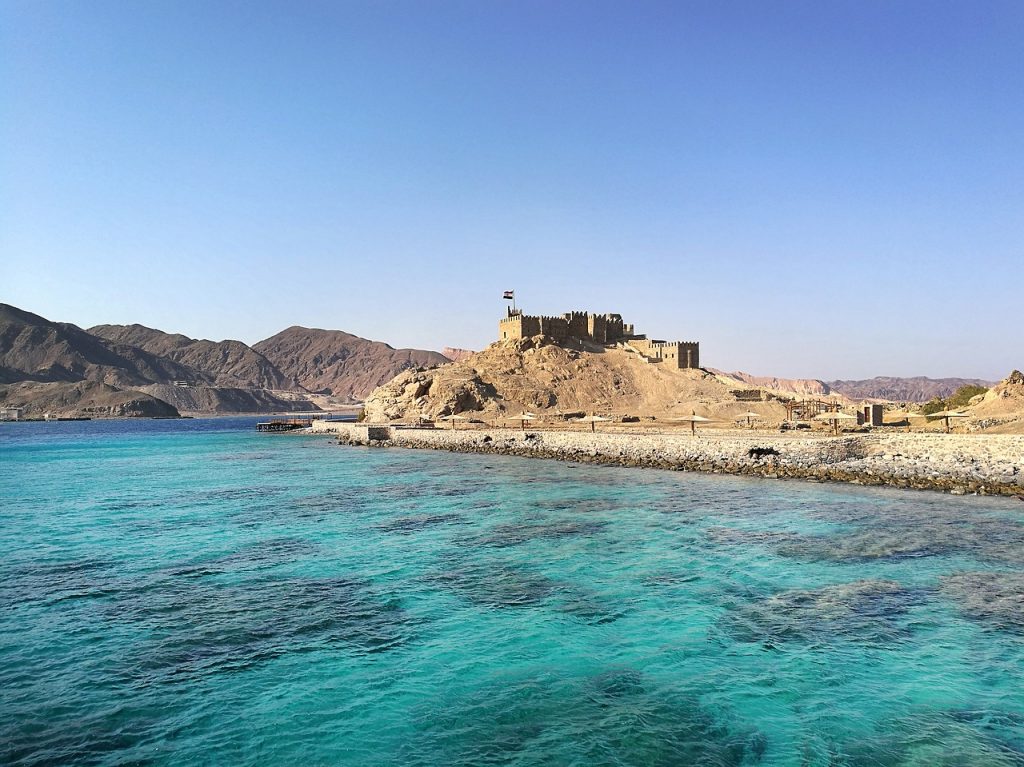 Ever since I learned to dive in Nicaragua about 1.5 years ago, I've been dying to visit Egypt and dive in the Red Sea in the Sinai peninsula. I've heard from other divers that it's one of the best places in the world you can go diving, and I'm dying to confirm that.
But aside from diving, I'd love to hot air balloon over Luxor at dawn and be wowed by the pyramids of Giza, even fully knowing to expect a Pizza Hut in the presence of the Great Pyramids. Alexandria is also calling out to me and Hurghada seems like another worthwhile diving location. Also, Egypt is a very quick (but not inexpensive, unfortunately) flight from Sofia so I expect it'll happen sooner rather than later.
18. South Africa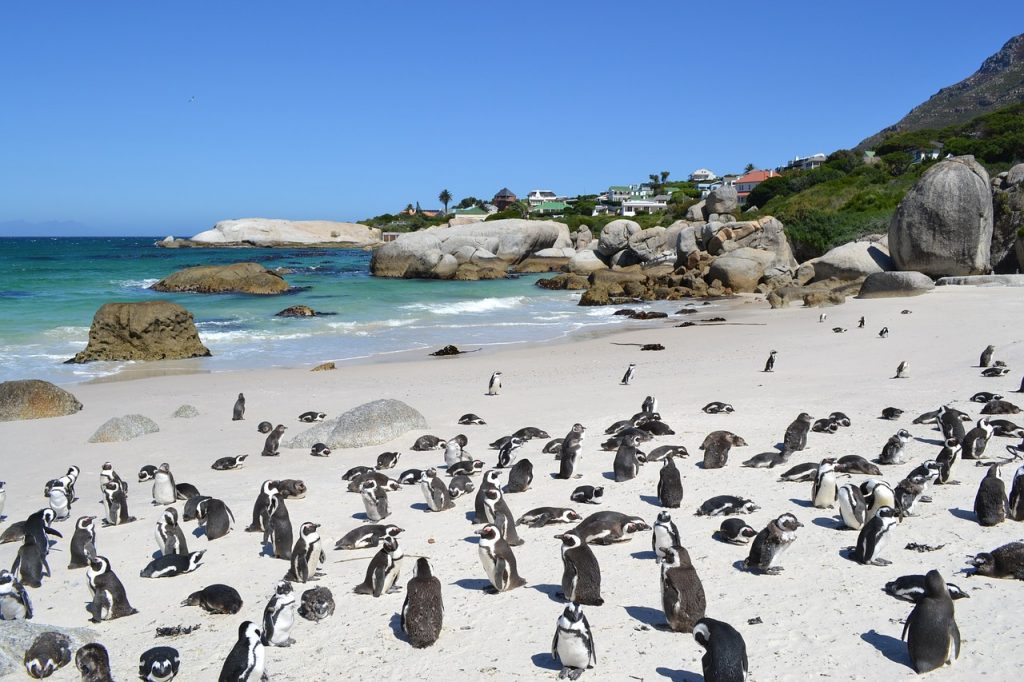 African countries seem to make up a good 30% of my wishlist but I can't help it. I'm tantalizingly close to a lot of it but have explored so little of it – nowhere, in fact, except for Morocco, which I actually hated. But South Africa seems impossibly perfect: a country where I can have a bougie yet affordable brunch in one part, then see the Big 5 on safari in another, and see penguins chilling on the beach in another?
Sold, sold, sold.
The hardest part about visiting South Africa, I assume, will be forcing myself to leave Cape Town. This city looks perfect by basically every metric and I'd be happy to spend a month or more there, as my friends Kate and Jeremy did earlier this year.
19. Russia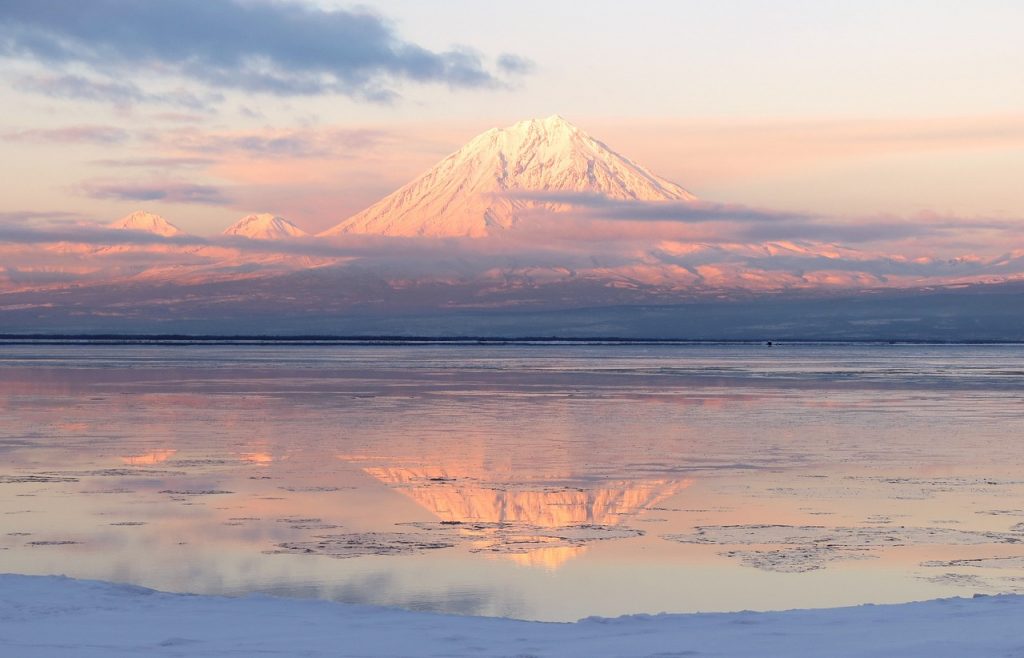 I'd love to visit Russia but logistics make it a bit complex. Basically, the visa is a pain in the ass, but we are allowed to get a 3-year multi-entry visa that would be clutch to have for future trips. However, to get that, I have to apply for the multi-entry visa either in my home country (the US) or a country I have residency in (which I'm hoping to get in Bulgaria). So, whether or not I can make it to Russia this year depends a lot on if I'm able to get a visa for Bulgaria and barring that, if I'll be home in 2019 enough to apply for a visa.
I suppose I could just get a single-entry visa more easily but since the process so notoriously laborious I'd love to get a multi-entry one as there are several destinations in Russia that would take me several years to explore. The Kamchatka peninsula looks completely isolated and stunning; the Altai region of Siberia is fascinating; I'd love to see the traditional grandeur of St. Petersburg and Moscow; I'm dying to see Lake Baikal frozen over in the winter. So, yeah, Russia's going to take me a while.
Now – tell me. What's on your list for 2019?
Allison is a full-time freelancer and travel blogger, exploring the world solo in pursuit of new and exciting adventures. She's happiest when climbing things, snuggling any animal who will let her, and eating improbably large amounts of food.