There's no shortage of apps and websites that claim to get you the best deals. But only a few really do –– take it from someone who's traveled to over 40 countries while never making more than a public school teacher's salary.
I'm here to help you cut through the bullshit, so you can start saving and traveling more from this day forward. Here are a few of my favorite travel resources that make planning travel cheaper and more effective.
Note: some of these links are affiliate links, which give me a small commission so I can keep creating content – always at no extra cost to you.
Cheap Flights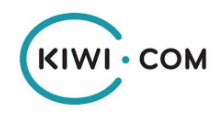 If you haven't heard about Kiwi now, get ready for me to change your life. Combine the flexible search of Skyscanner with more accurate pricing and the ability to combine flights from 2 airlines with a generous guarantee policy for flights booked on their platform.

While these days I tend to use Kiwi.com, I still have a special place in my heart for Skyscanner. I even wrote a whole article breaking down how to use Skyscanner to score cheap flights. Use the "Everywhere" feature to find cheap destinations in a given month or throughout the year.
I am in love with Secret Flying. They find amazing deals — the best I've ever seen was a $400 error fare for a roundtrip business class ticket from D.C. to China! I sign up to their Facebook page and set my preferences so that they show up first on my newsfeed.

This site is fantastic for finding package deals including flights. For example, I found a week in a 4-star hotel in Paris plus roundtrip flights from NYC for under $700 — pretty incredible, right?

Overland Transit

I discovered Flixbus when traveling in Europe last year and am now obsessed. Trains in Europe, while romantic, can be quite expensive, and Flixbus offers a great alternative.
RailEurope is the best booking agent for train travel within Europe I've found. Constantly navigating different country's national train lines can be a pain. RailEurope aggregates all the options and makes booking as easy as possible.

While you can't book tickets on Seat 61, it's a fantastic and exhaustive resource for train schedules and costs. I found it especially useful for countries like Vietnam and Malaysia, where train travel is common but it's hard to find information online.

This site searches ALL the possible ways of getting to a destination and compares prices. From buses to trains to ferries to ride shares to planes, this is perhaps the most exhaustive resource for travel planning.

Whereas Flixbus is my go-to in Europe, BusBud is my #1 squeeze when it comes to U.S. bus travel. Traveling the U.S. can be expensive but buses are often quite cheap. BusBud searches BoltBus, Greyhound, MegaBus, etc. to find the cheapest ride.

This is one of my favorite ways to get around Europe. Share a car with someone going the same way you are – it's like a safer, crowdsourced version of hitchhiking. A great way to meet locals and make friends while getting around cheaply and safely.
Booking Accommodations

If you're not on Airbnb yet, you're really missing out — sign up with my link for some credit towards your first stay! Airbnb is one of the best ways to feel like a local when you travel since you often stay in more residential areas rather than tourist hubs. You can find everything from private rooms in houses to entire apartments and even houses or villas. If you travel with friends, an Airbnb is often the cheapest way to go.
I've started using this as my primary booking for hotels and hostels because you get a free stay every 10th night, and no one loves free stuff more than this girl. They have a good selection, but it's not always the most exhaustive, so I often go to Booking.com or Agoda next if I'm not satisfied with the selection at Hotels.com

Booking.com is reliable and offers free cancellations on most, but not all, listings. It's always fee-free to book and they sometimes have hostels in their inventory that aren't listed on HostelWorld. They also have a really in-depth review system which is why they're one of my preferred booking engines.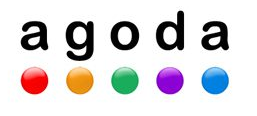 Whenever I'm in Asia, I tend to use Agoda to search for hostels and budget hotels as I find they have the best selection and offer some of the deepest discounts. Like Booking.com, most listings offer free cancellation and it's quite easy to use, with a good review system in place.

Hostelworld is one of my first stops when I'm planning on staying in a hostel. The reviews are always super helpful. I've found that Hostelworld has the best selection in Europe and Asia. Their selection in Latin America isn't the greatest, though.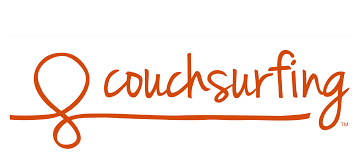 Couchsurfing is one of the best ways to meet locals and save serious cash. I personally have never tried because I've watched too much Dateline: To Catch a Predator in my day. Take precautions if you're a solo female traveler staying with a man, and always read the reviews thoroughly.
Work Exchange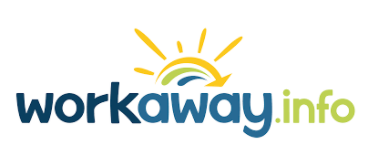 This site lists volunteer opportunities for a variety of types of jobs in exchange for free accommodation and sometimes meals. There is a small annual fee to be a member, but aside from that, it's entirely free.

Basically the same idea as Workaway, but it may have different listings. I've never used it personally but have met plenty of people who were extending tight travel budgets by finding placements with HelpX.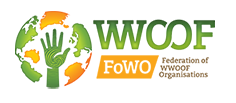 WWOOFing (Willing Workers on Organic Farms) is pretty much what it sounds like. You volunteer to work on a farm in exchange for room and board. You often have to commit to a longer timespan.

Travel Organization
This backpack has seen me through over 20 countries and even passes the ruthless eye of RyanAir and other budget airlines. Match made in heaven!
An anti-theft daypack is essential. With slashproof material, locking zippers, and RFID blockers, this is one of the most secure bags out there. Highly recommend.
Packing cubes have preserved my sanity during long-term travel. They keep my bag from exploding clothes everywhere
This keeps my toiletries so nice and tidy, and as a bonus it fits perfectly in the outer component of my Tortuga backpack. Can hang it up for easy access to your toiletries — genius.
Travel Toiletries
Hands down the best way to travel with any of your favorite liquids from home (just don't put booze in it or they'll apparently dissolve… not that I've tried :P)
I love LUSH's products and their solid shampoo is my favorite of them all. Perfect for getting around toiletry restrictions! It's cheaper in a LUSH store near you, but on Amazon for convenience's sake.
You should always protect your skin – plus, it'll save you a fortune in anti-wrinkle serums when you're older. I burn rather easily, so I keep this solid sunscreen in my bag for quick touch ups.
Treat yo'self and get yourself the 32 by 60 inch towel – it'll keep you from doing an awkward half-naked shimmy from the bathroom without taking up much more space.
Travel Electronics & Photography
Be sure to buy an adaptor with USB ports so you can charge up to three devices at once.
Books are heavy and hard to replace in certain countries. I get around this by using my Kindle Paperwhite to download eBooks (you can get them for free from many libraries!)
It's easy to run low on phone battery on long bus or plane rides. Also, sometimes hostels and hotels don't have convenient power points to access. Anker will save the day – I use mine at least twice a week.
As someone who abuses her laptops, having an external hard drive has saved me many a heart attack. If you value your photos and documents — don't leave home without one.
I take a lot of selfies when I travel alone and the GorillaPod is awesome, lightweight, and super versatile. It's great for uneven surfaces and balancing on railings, trees, etc.

I shoot exclusively in RAW (and if you're serious about photography, you should too), but those files take up a lot of space. I keep 2 of these on hand.
I edit all my photos in Lightroom. A membership to Adobe Creative Cloud costs only $10 per month and gives you access to both Lightroom and Photoshop.

Travel Insurance
The only travel insurance I use is World Nomads. Their prices are extremely reasonable and they cover a variety of activities that other insurers don't, like trekking and scuba diving, on their "Explorer" plans. Traveling without travel insurance is, to put it bluntly, idiotic. You could be looking at a mountain of debt if you get into an accident or need to be hospitalized abroad. Hopefully, you'll never need to use it, but it's always a good idea to have.
Travel Blogging

Perfect for beginners, Travel Blog Success will get you off on the right foot if you're just getting started. Worth it for the Facebook group where all the big names in travel blogging share valuable advice.

Probably the best $20 you can spend on your blog! An insanely useful guide to setting up passive income streams on your travel blog.

After hearing horror stories about BlueHost's bad service I steered clear and went with Namecheap and couldn't be happier. Never had downtime in over a year – even when a post went viral and I got more than 20K hits in a day. Hosting starts at $1.66 per month for the first year, and just $3.33 per month after that.
Found this post useful? Pin it for future reference!