If you're traveling to Denver during the winter months, you're in luck!
This destination is often seen as an adventure lover's paradise during the warmer seasons for its hiking, but it's still just that during the winter, if not even more so!
No matter how long you spend in Denver during the winter, you'll surely have a blast!
Since it's at the foothills of the Rocky Mountains, there's true beauty everywhere you look, and there's no better view than the mountains covered in snow.
This article covers all of the top things to do in Denver in winter, whether you enjoy being outside or inside.
This Denver winter guide is perfect for travelers of all ages and interests, so I'm sure you'll find the right activities for your trip.
So, what are you waiting for? Read on to find out some of Denver's best winter attractions!
Where to Stay in Denver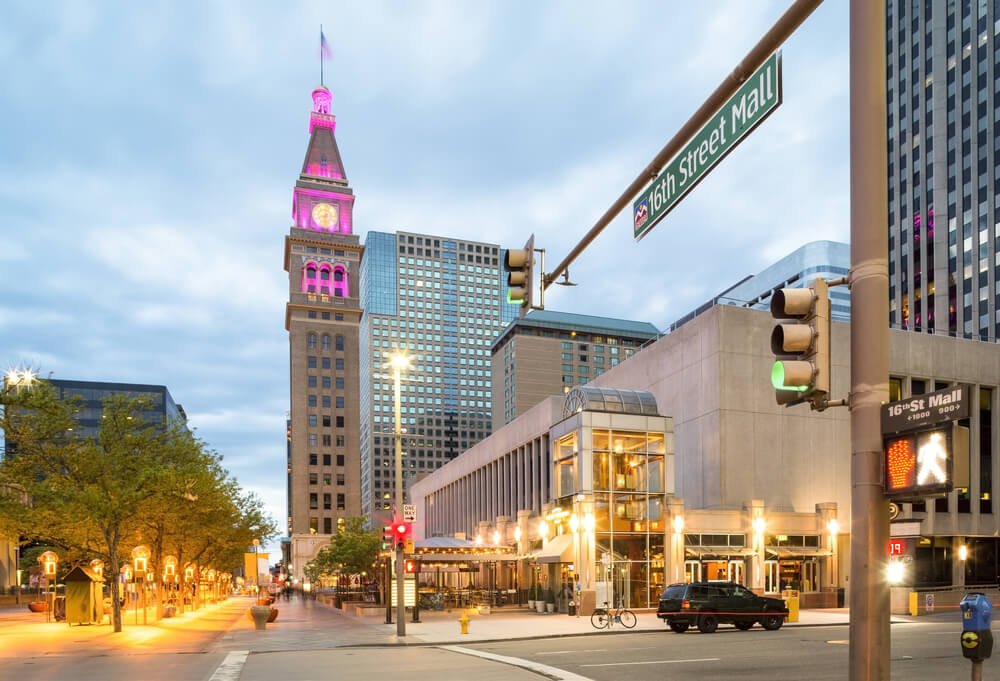 Note: This post contains affiliate links, which means I may receive a small commission if you purchase something through one of these links. Thank you for supporting the free content on this site! For more information on affiliate links and cookies, see my disclosure page for more details.
We suggest staying in Downtown Denver, near Union Station or the 16th Street Mall. These are the most central areas in Denver and will make traveling around the city in the winter a breeze!
LUXURIOUS | For a classic luxury hotel experience, The Brown Palace hotel offers up the best place to stay in Denver.
It's over a hundred years old, and you can sense the history in every nook and cranny of this gorgeous hotel, particularly its stunning lobby.
Amenities include twice-daily maid service, six on-site restaurants, and an on-site boutique spa!
CENTRAL | Another great option on the luxury end of the spectrum is The Crawford Hotel at Union Station.
It's literally part of the train station, so you can enjoy the food hall and restaurants in Union Station right at your fingertips.
The rooms have an industrial-chic vibe and the location couldn't be more central: the light rail is right in front!

BUDGET | There are a few great hostels and budget-friendly options in Denver. One of the coolest hostels in Denver is Ember Hostel located in Capitol Hill.
This chic hostel has everything from 4 to 16 person bunk rooms as well as private rooms.
The furnishings are boutique hotel-level stylish (including the bathrooms!), and there are all sorts of amenities to enjoy like a hot tub, fire pit where you can roast s'mores, and social events.
Renting a Car in Denver
Some of the best things to do in the Denver area in winter require a car (such as the Dillon Ice Castles and Rocky Mountain National Park).
It may be a good idea to book a car rental for your stay in Denver — as long as you're comfortable driving in snow, that is!
Denver is the Mile High City, after all, so snow is definitely a possibility during your stay in Denver in winter.
If you are renting a car, I suggest picking up your car at Denver International Airport for the best price. I use Discover Cars whenever I'm traveling and need to rent a car.
Discover Cars searches through over 500 different car rental providers in order to find the best price for your rental. Check prices and availability at Denver Airport here!
The Best Things to Do in Denver in Winter
See the Dillon Ice Castles.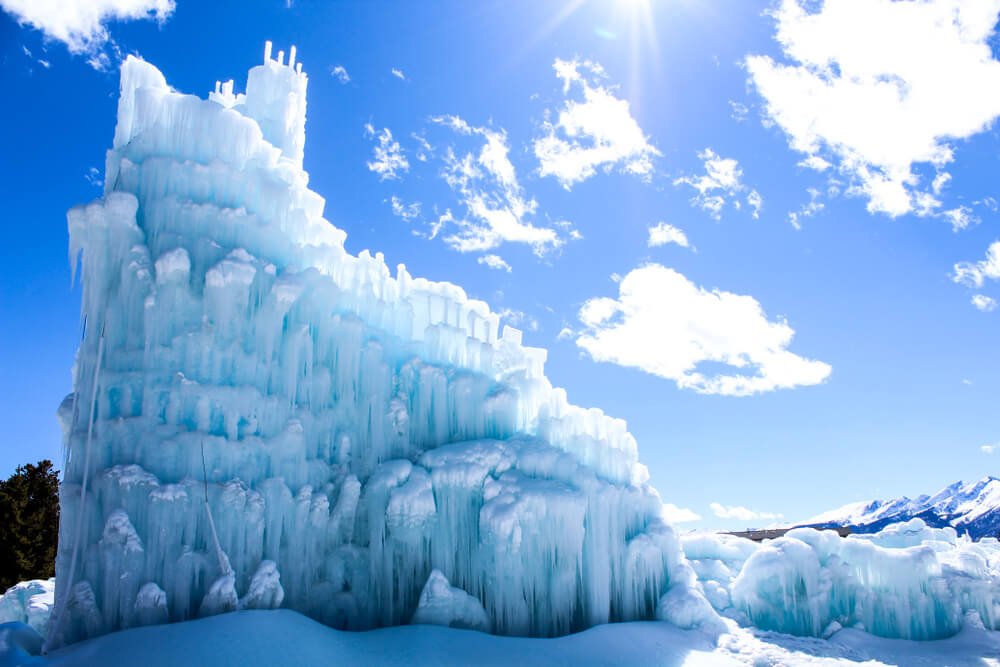 While it's not technically in Denver, you have to take the hour drive to Dillon, Colorado, to check out the Dillon Ice Castles.
This is arguably one of the best winter attractions in all of Colorado, so it's not one that you're going to want to miss!
This event takes place exclusively in winter for a few months and is filled with tons of mind-boggling sculptures.
You'll find tunnels, castles, towers, and more. Plus, everything is lit up with lots of fun colors, bringing the place even more alive!
Unfortunately, there is no way to get to the castles using public transportation. If you're traveling from out of state and don't have a car with you, it's worth renting a car to witness these! It's also an excellent attraction for children.
Adventure through Rocky Mountain National Park.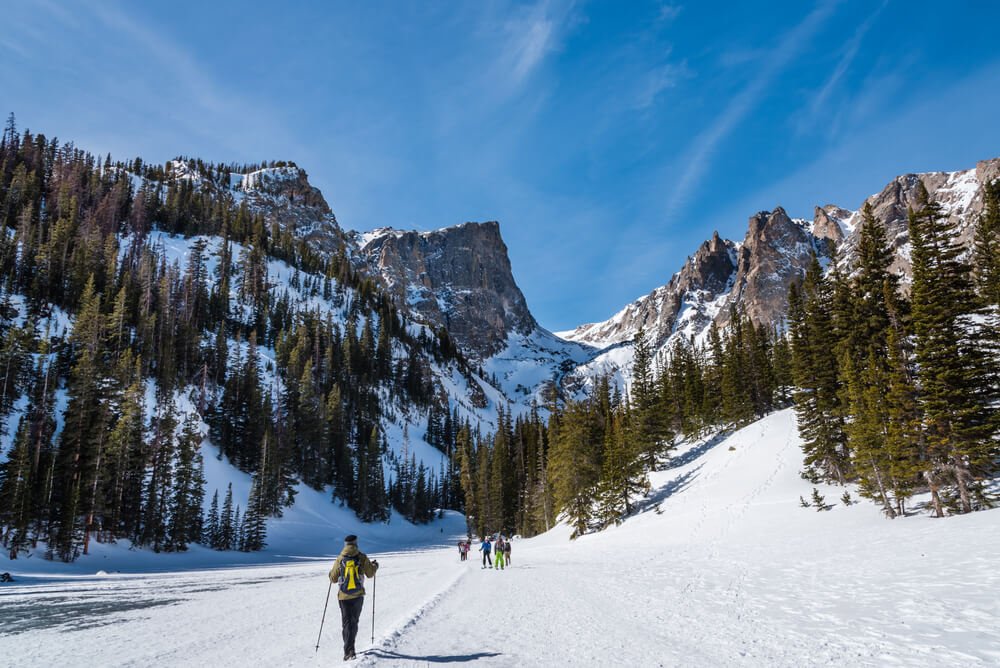 Rocky Mountain National Park is filled with adventures all year round. In winter, the park comes to life in a whole different way. You'll be right up next to the Rocky Mountains when they're covered in snow, which is seriously magical!
Throughout the park, there are lots of great winter activities. You can check out the frozen lakes and waterfalls, catch the sunrise or sunset, take a cold but beautiful hike, or even go snowshoeing.
Another popular winter activity here is looking for wildlife. While many animals hibernate during this time of the year, you can usually still find some extraordinary wildlife from a distance. Just make sure you let the animals do their thing; don't get too close.
If you have a rental car during your stay in Denver, it's easy enough to drive to Rocky Mountain National Park if you are comfortable driving in snowy conditions.
However, if you don't want to drive in the snow, or don't plan on renting a car during your stay, it's best to book a guided small group tour of Rocky Mountain National Park.
Book your small group day trip to Rocky Mountain National Park here!
Go ice skating.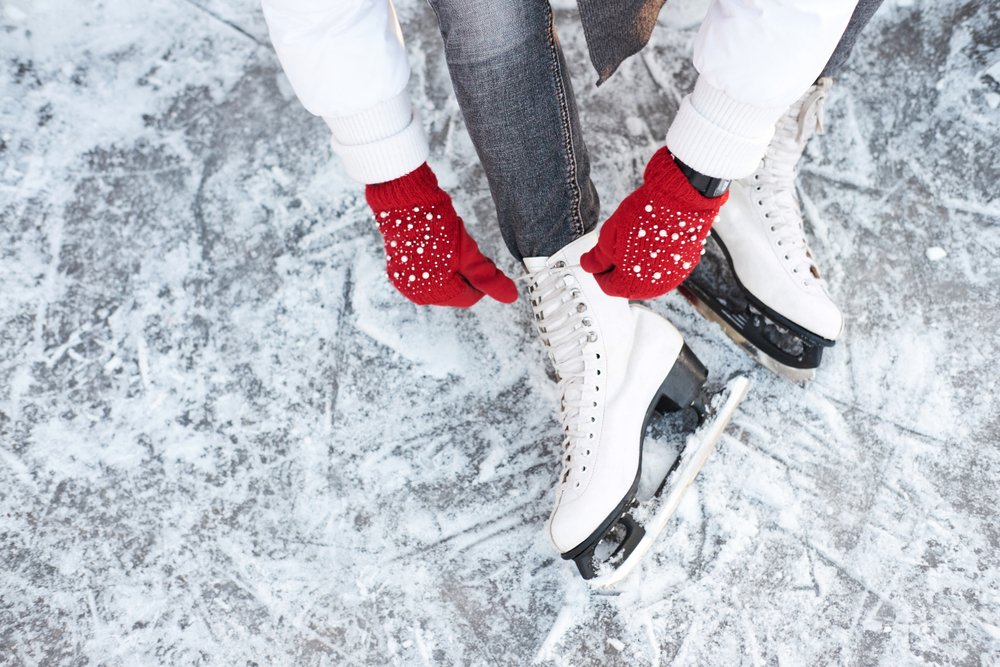 No winter is complete without ice skating, and luckily there are quite a few places to go ice skating in Denver!
Don't worry if you didn't travel with your ice skates; you can rent them at every place listed below.
The most popular place to go ice skating here is at Skyline Park. The ice skating is outdoors, and the entire rink is usually covered in bright lights, so even when the sun goes down, the ice skating can continue. This is a great family-friendly ice skating attraction.
Another place that there is sometimes ice skating is at the Denver Airport! They've done this a few times at the airport, and it was completely free to go ice skating there. This means if you're traveling through the airport in winter, you may get to enjoy this!
Tour Denver's Capitol Building.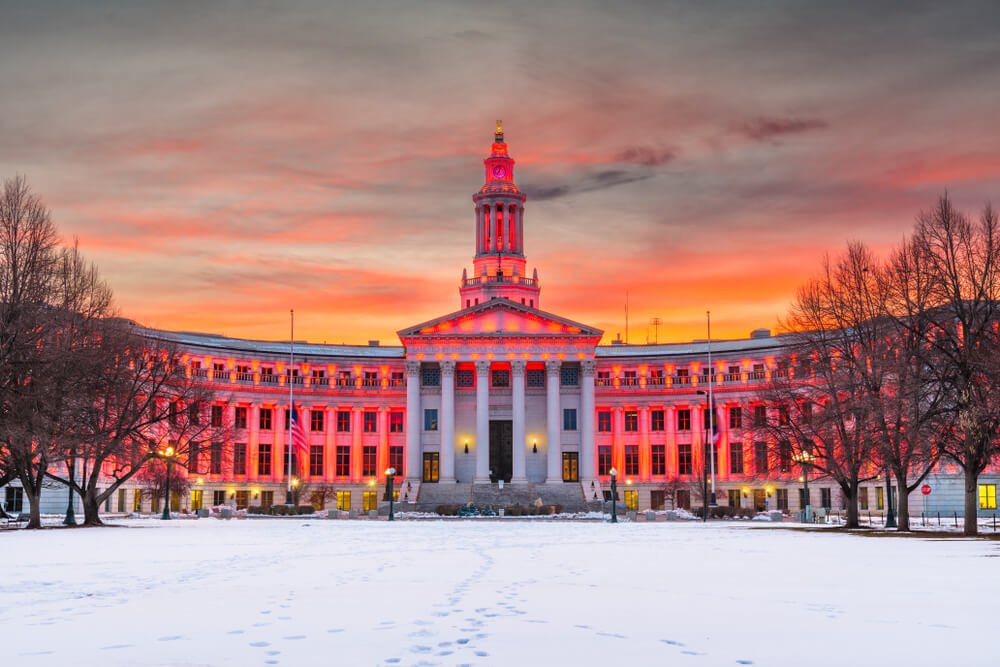 Denver's Capitol Building is one of the top spots to see in the city no matter the time of year, so why not visit it in winter?
This 19th-century building truly commands your attention no matter where you are in the city because it has a huge golden dome — but the lights in winter make it even prettier!
The building stands at 272 feet tall, and visitors can tour the building for free. This is a great way to witness the architecture in Denver and also to get one of the best views in the city!
During the tour, guests are brought to the top of the dome, which offers impressive views. You can even see all the way out to the Rocky Mountains.
This view is even better during the winter months because of the snow! Keep in mind tours are only held on weekdays.
Attend the Christkindl Market.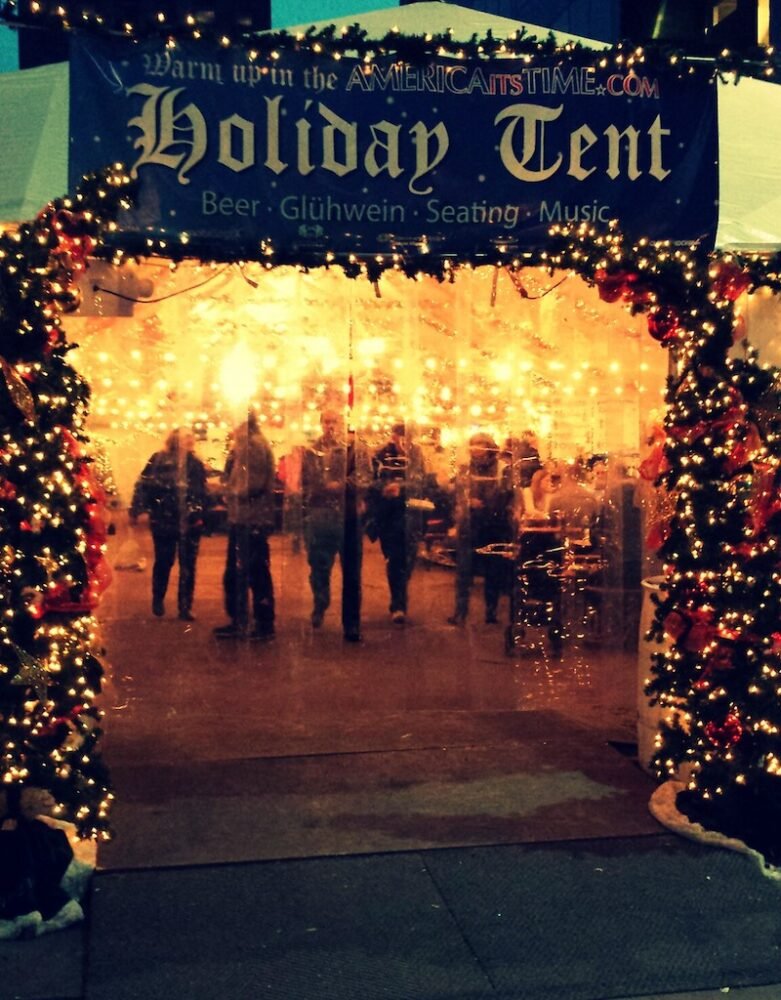 One of the best things to do in Denver in winter is attending Denver Christkindlmarket. People come from all over to come to this German Christmas market because it's so fun and the festivities are so lively.
The most popular thing to do at the market is eat at all of the excellent food vendor stands. There are usually vendors selling spaetzle, chocolate, mulled wine, schnitzel, and more. The food is so good that you almost forget you're not in Germany!
If this is an event that you want to attend, try to visit right when they open. This is one of the most popular Denver winter activities, so you want to get there as early as possible to avoid all of the lines that come later in the day.
Take a day trip to Golden.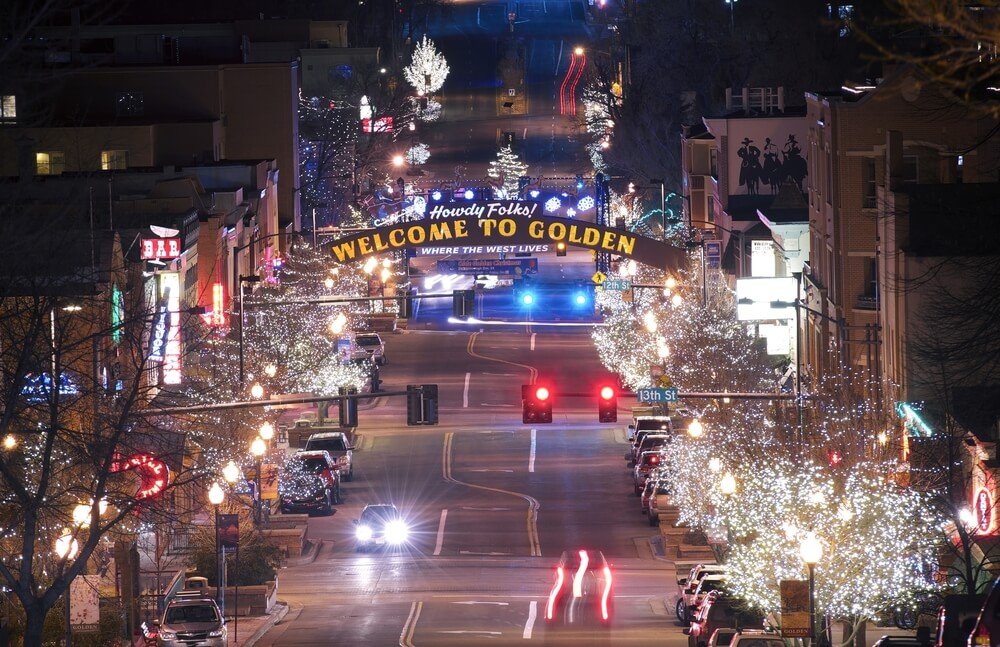 A short drive away from Denver is a beautiful town called Golden!
This historic town is one of the most popular day trips from Denver that you genuinely won't want to miss. Plus, it's a small town, so it has a very different vibe from Denver.
Golden is a mountain town, so it's right next to the Rockies. It's an incredible place to visit when it's snowing because it feels like a storybook town! There are also tons of great things to do in Golden, from going on a hike to just shopping in downtown.
For an indoor adventure, head to Coors Brewery, which is right in Golden. There's a free shuttle from downtown Golden that you can get that will bring you there for the tour. Throughout the tour, you'll learn all about Coor's brewing process!
If you don't have a car but want to tour some breweries, this small group walking tour of North Denver breweries is a fantastic alternative!
Discover the Dairy Block.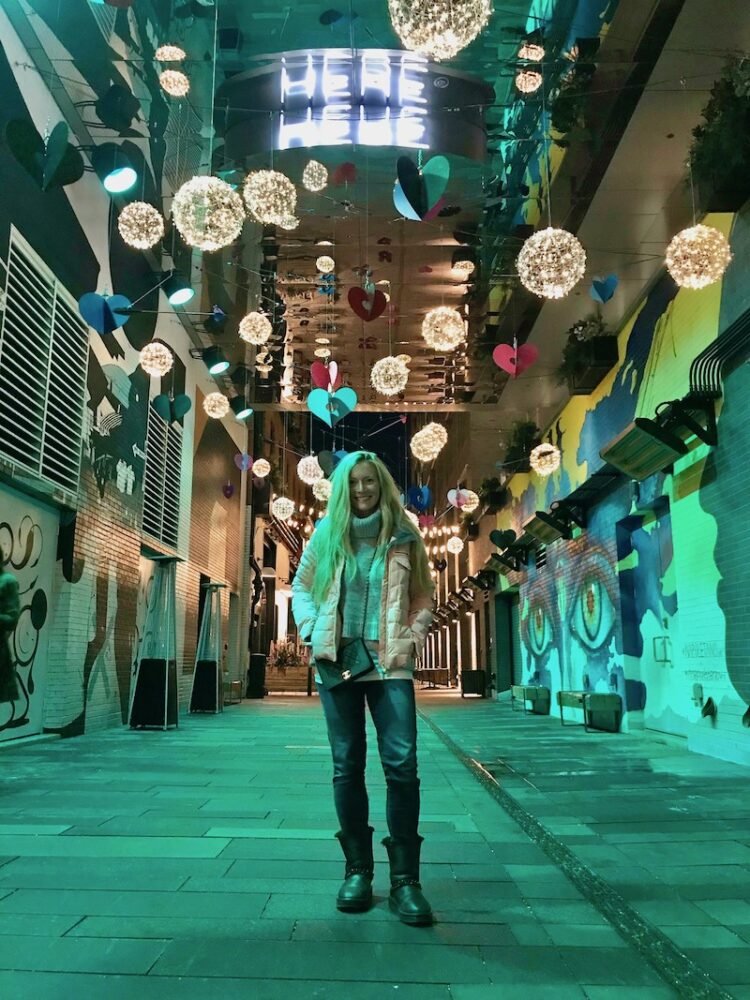 The Dairy Block in Denver is one of the city's newer additions. It's located in Lower Downtown (LoDo) and comes alive in winter!
The Dairy Block features an alleyway with tons of outdoor seating and heaters for winter and gets completely decked out in fun lights.
You might be thinking, what the heck is The Dairy Block? It's essentially a whole bunch of things! There are food vendors, sit-down restaurants, a hotel, a bar, and a coworking space. Most people come here to grab some food because the food is delicious, especially the pizza.
Keep an eye on their winter schedule because they usually host tons of fun events once the season rolls around. In the past, they've had live music, markets featuring other local vendors and shops, and more.
Visit Union Station.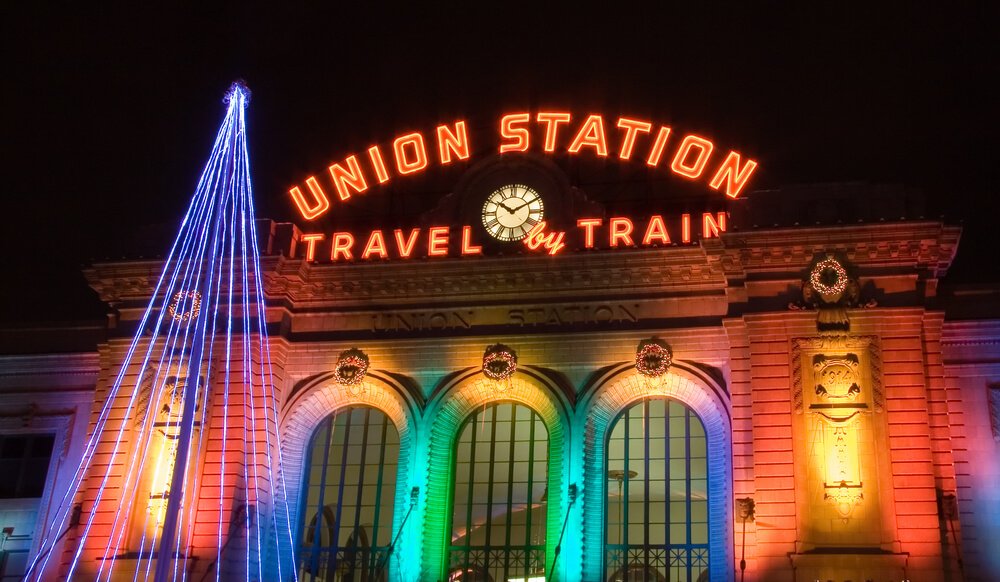 Union Station is Denver's central transportation hub. Every winter in Denver, it gets all dressed up in tons of fun festive lights that will truly take your breath away!
While you can visit while it's light out, it's best to wait until the sun goes down so that you can see it all done up.
At night, Union Station can be spotted from a mile away because it's so bright. The lights are truly breathtaking, so make sure you bring your camera. Even young kids will love visiting Union Station once the sun goes down.
During the day, Union Station serves as a meeting point for the Amtrak, airport train, and Denver regional trains. The inside of the Union Station building is a hotel but is also filled with lots of restaurants, sitting areas, and shops.
Indulge at The Brown Palace Hotel.
One of the top-rated hotels in Denver is The Brown Palace Hotel. It's a 4-star hotel with relatively comparable rates considering how nice of a hotel it is. It's also rather historic, having been built in the 1890s.
While you could easily stay here in the winter or any time of year, you'll want to visit The Brown Palace Hotel to attend their Afternoon Tea. It's such a fun event to attend, and it's even more fun in the winter because it'll warm you up.
This classic tea service happens in the afternoon between 12 and 4 pm, so make sure you plan your trip to The Brown Palace Hotel wisely.
If you don't have time to sit down and enjoy tea with fun treats, then consider ordering from their to-go station!
Walk around the Denver Botanic Garden at night.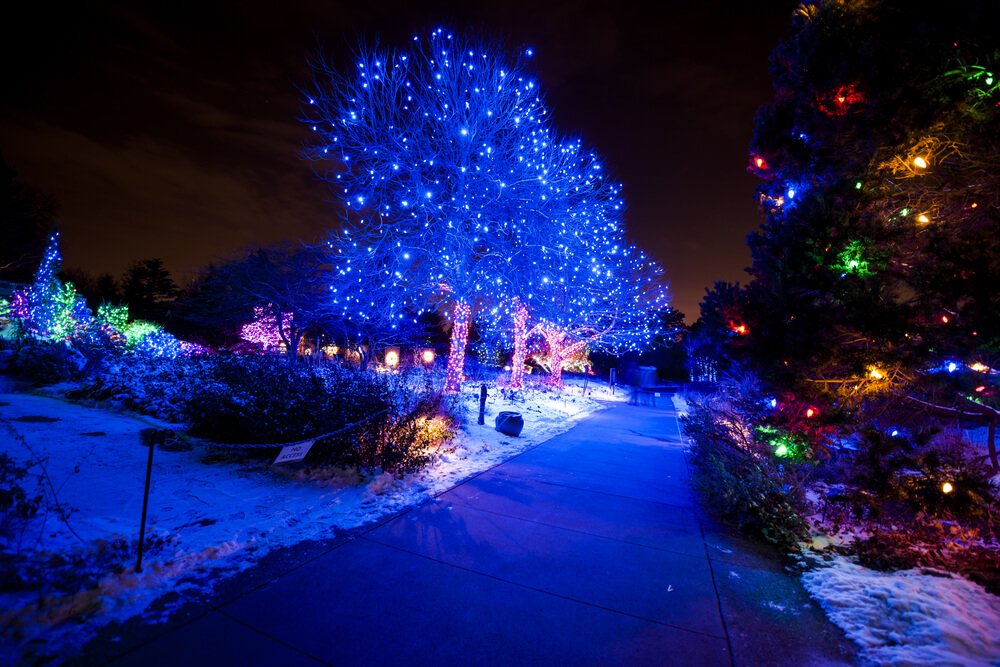 Every winter, the Denver Botanic Garden hosts its own fun event! All of the plants get entirely covered in fun lights, which you can only witness at night once the sun goes down.
Tickets usually have to be purchased for this event ahead of time because the garden is one of the city's top attractions no matter the time of year. It gets even more popular in the winter months because of this event!
As an insider's tip, don't try to visit the garden during the day in the winter. It's not that fun because you can see all of the lights wrapped around the plants, but they're turned off, so it kind of ruins the experience.
Go skiing or snowboarding.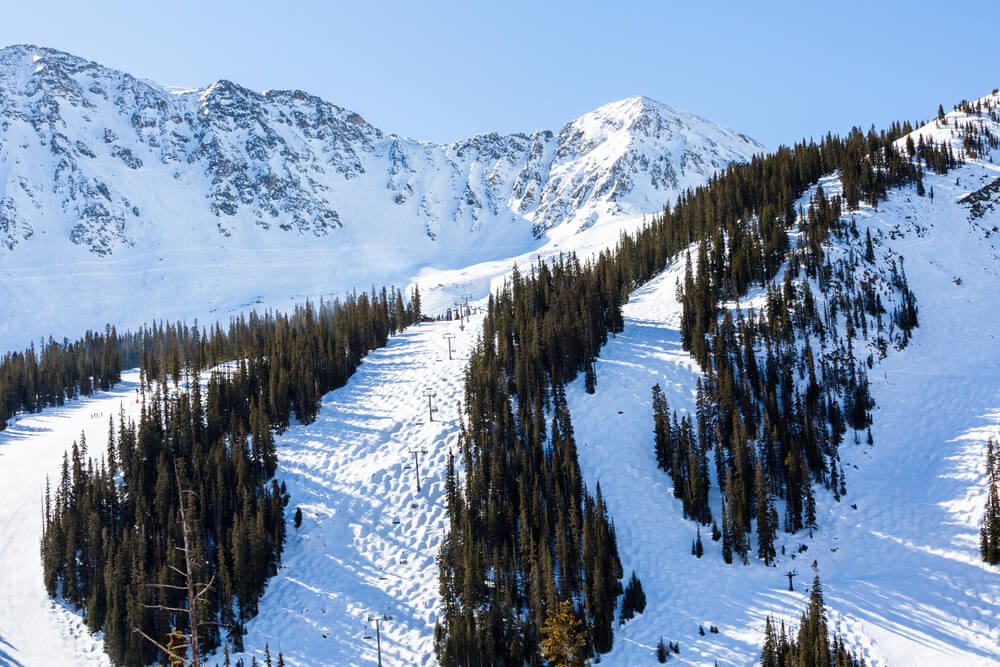 So many people come to Colorado for outdoor sports, and the same is true in the winter. If you're traveling with a car or have access to one, then you'll be able to enjoy this famous Colorado pastime.
There are quite a few ski and snowboard resorts within the Denver area. You could consider going to Echo Mountain Resort near Idaho Springs, Arapahoe Basin Ski Area, or Loveland Ski Area.
Some of these are smaller ski resorts, but there are still quite a few slopes that you can hit up.
If you don't have any equipment with you, don't worry. You can rent them here. If you're staying in Denver for a longer period of time, consider hitting up Breckenridge or Aspen for a really fun time.
Don't have a car? This small group tour will take you to Breckenridge from Denver and back in an easy day trip!
Have dinner in an igloo.
Denver is known for its fantastic dining scene. The weather is always near perfect in the city, so there are tons of spots for outdoor seating. This still holds true in the winter, but instead of eating directly outside, you can be seated in a fun warm igloo!
There are quite a few places around the city that you can indulge and dine this way. The most popular spot is Larimer Square, which is one of the most historic parts of the city. A lot of this street is pedestrian-only, and the restaurants are top-notch.
Another great spot in the city to try out igloo dining is at Union Station. A few of the restaurants here have igloo spots, including the bar. I do recommend that you make a reservation ahead of time to make sure one of them will be open, so you don't get seated inside instead.
Learn at one of Denver's many museums.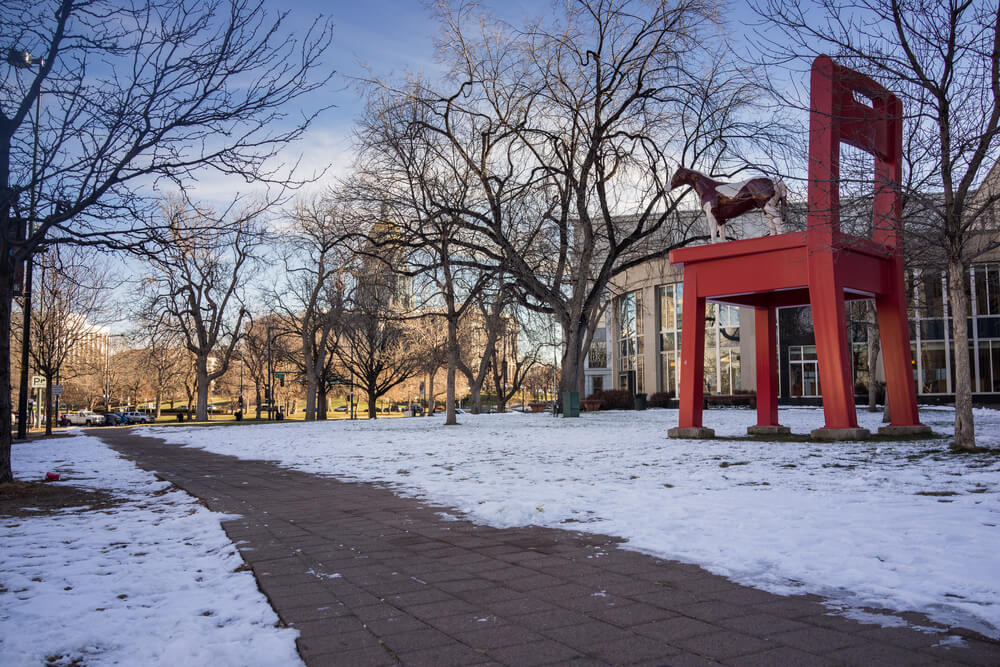 The city of Denver is filled with so many museums. Seriously, no matter what your hobbies or personal interests, there's probably a museum related to it somewhere throughout the city. So, instead of being freezing outside, consider going to one of Denver's museums.
The most famous museum in Denver is the Denver Art Museum, which is right next to the Denver Capitol Building.
Other great museums here include the Denver Museum of Nature & Science, the Children's Museum of Denver, and the Museum of Contemporary Art Denver.
Before you plan your trip to Denver, make sure to check online to see when free days are at the museums. The museums in Denver work hard to be accessible to everyone, so they host multiple free days each month.
Go to Winter Brew Fest.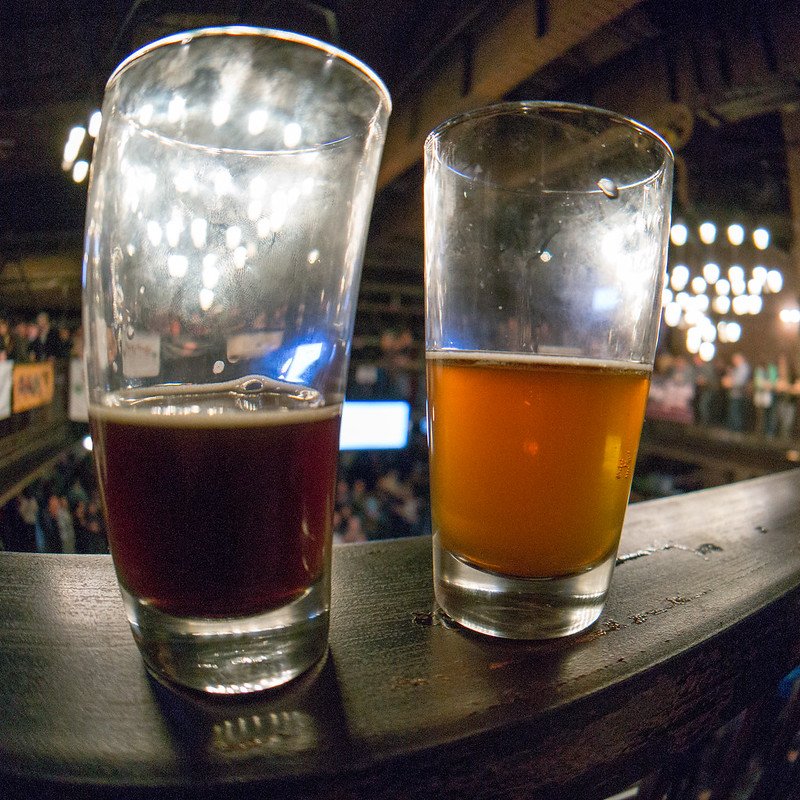 Honestly, no Denver trip — winter or summer — is complete without taking part in the local drinking culture.
The city is filled with great local breweries, selling and making everything from ciders to seltzers to great beers.
While most people come to Denver to attend Summer Brew Fest, there's also one in the winter: Winter Brew Fest. It's been happening in Denver for about 15 years now!
It's the perfect way to learn more about Denver's drinking culture and also to try out some delicious beverages.
The event usually only takes place on one day in Denver in January, so if you know that this is an event you must attend, then be sure to find out when the date is.
Historically, there have been more than 100 different drinks to try at this event!
Shop at 16th Street Mall.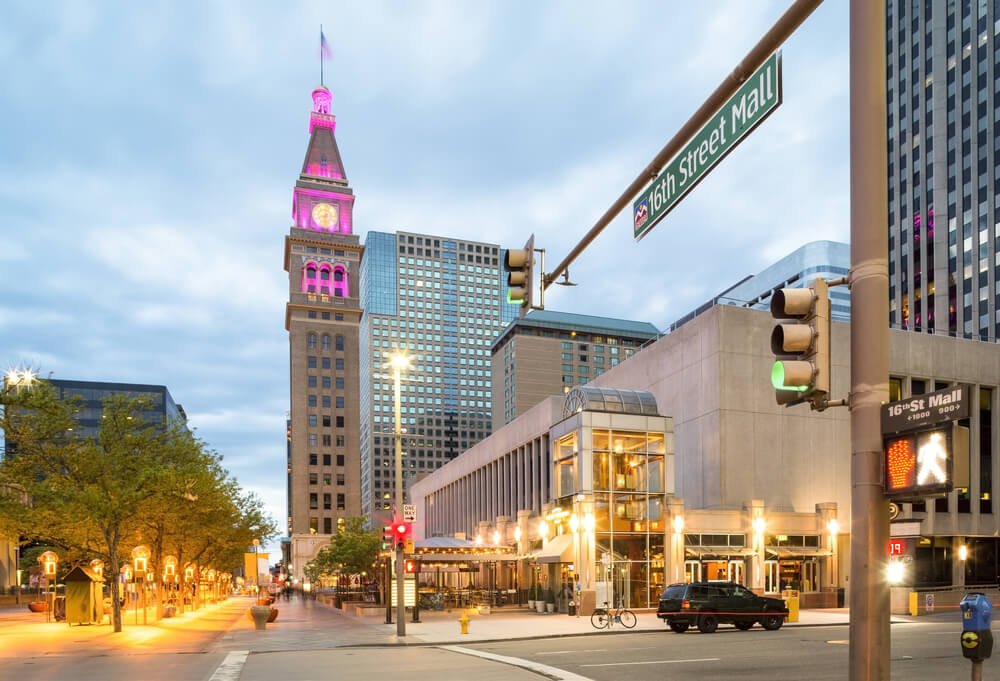 Essentially, 16th Street Mall is a huge pedestrian-only street that's a little over a mile long. It's lined with tons of great shops and restaurants.
Some of them are local sellers like Rocky Mountain Chocolate Factory, but others are more commercial.
The mall gets all lit up in the winter and is completely lined with tons of excellent lights. Sometimes, the mall also hosts its own events. You might find that you're lucky and attend one during your trip!
Be sure to walk along the mall and see what's going on. It's right next to Skyline Park, where the ice skating takes place and is also a short walk from the Christkindl Market, so there's seriously so much to do in this area.
Snap a photo at Denver's Mile High Tree.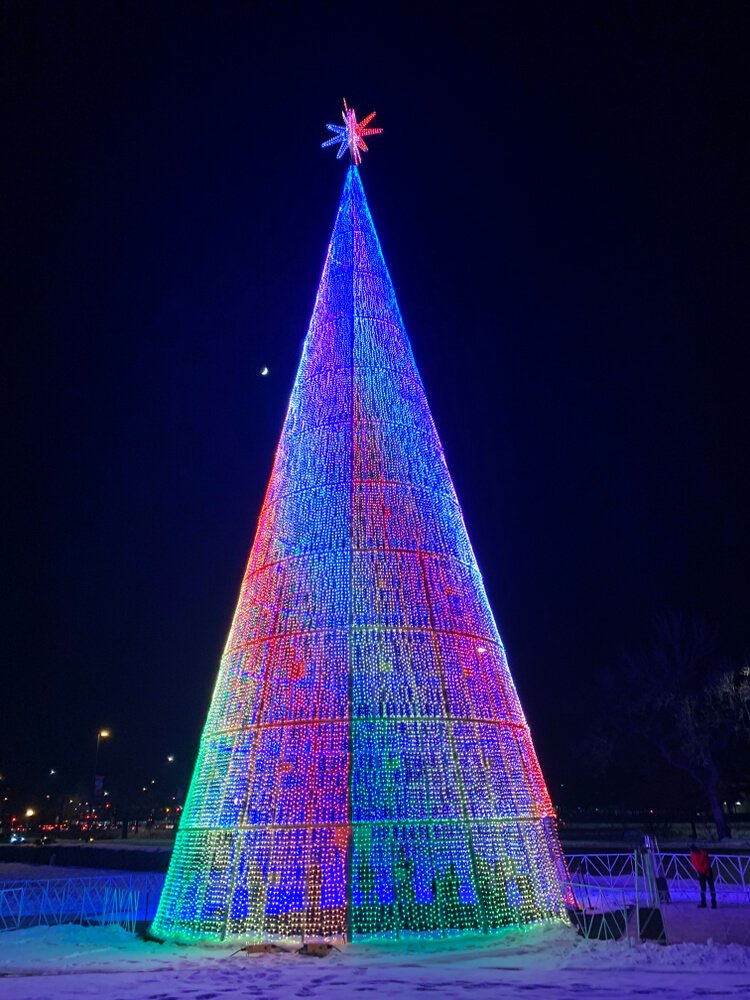 While most cities across the United States get huge real trees that they decorate and light up in one of the city's most popular areas, Denver at Christmas does something completely different. It gets its own Mile High Tree, which is entirely electronic!
The tree is so unique and fun. When you look at it, it's almost like you're watching a light show but without the music. It's set up right along the 16th Street Mall in the open green space about halfway down the street.
Usually, you can even stand in line to go right inside of the Mile High Tree and snap some photos. This is such a fun experience! You can stand inside of it and look up to be surrounded by flashing lights.
Hike in Boulder.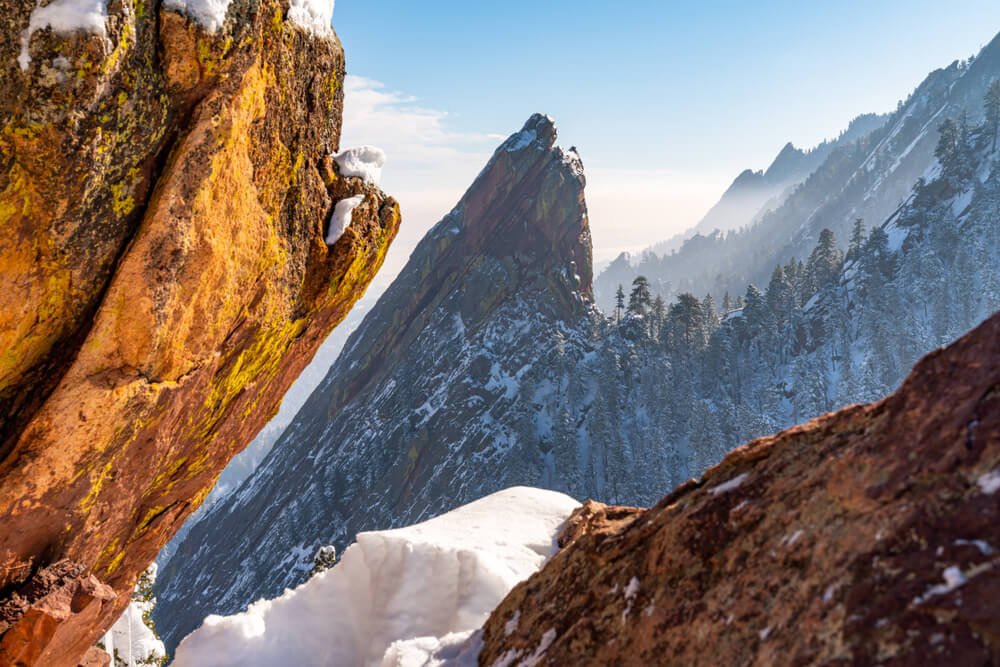 Believe it or not, but hiking is still a fun thing to do in winter in Colorado. The best place to go hiking near Denver is Boulder.
It's less than an hour away by car and is accessible by public transportation if you book tickets for the Flatiron Flyer.
Boulder has tons of great hikes, but arguably the most popular is hiking near the Flatirons. Because some of the more difficult hikes can get icy and snowy in the winter, try to pick one of the trails that are a bit flatter.
The weather in Denver during the winter is genuinely not that bad. Sure, it snows, but temperature-wise it's usually not that cold compared to other parts of the United States.
So, hiking is doable in winter! Of course, be sure to still check the weather and dress appropriately for your hike.
Attend the Parade of Lights.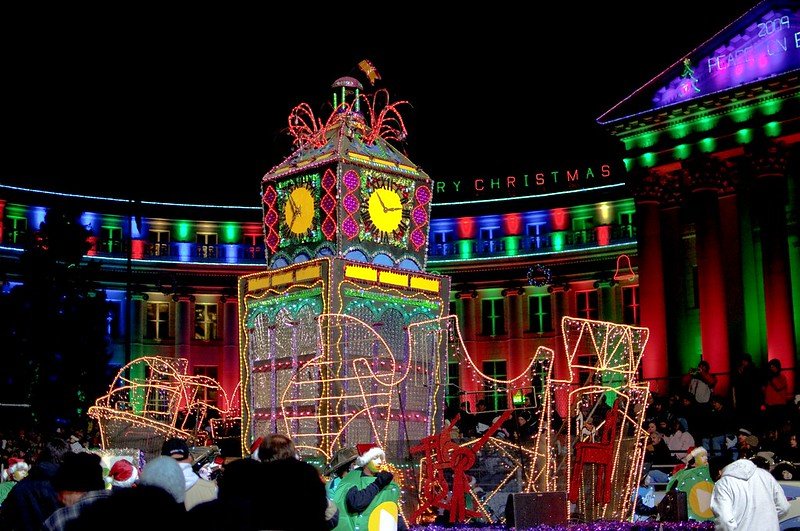 The Parade of Lights is an annual event in Denver in winter held by the local 9News station.
It's a huge parade filled with all of the Christmas and holiday festivities. It's the perfect event if you're traveling to Denver at Christmas with children too!
The parade takes place at night because its main focus is the lights, so that's something to keep in mind. Young children may need to take a nap to attend!
Throughout the parade, you'll see tons of giant floats all lit up. People get all dressed up in red and green, and the event truly gets you in the holiday spirit, no matter your age.
Be sure to get there early to save yourself a good spot with a view!
See a Denver Nuggets game.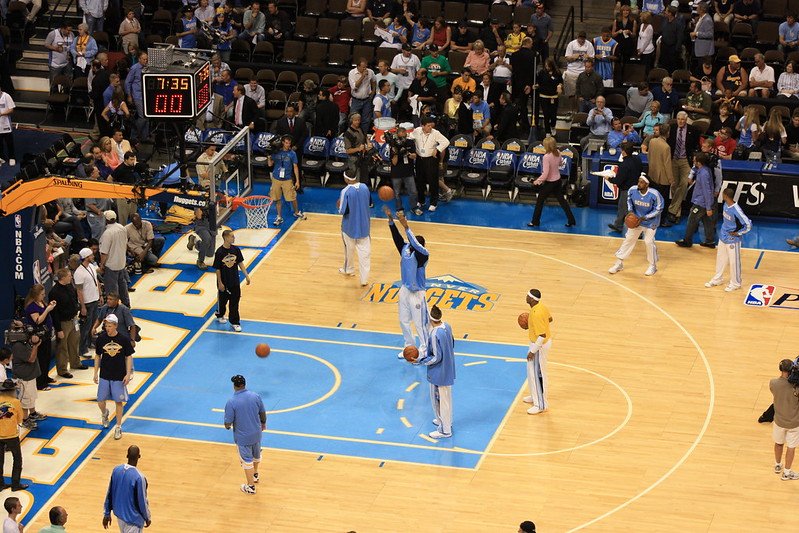 If you're a sports fan, you'll absolutely love this!
Basketball is a winter sport, so what better time of year to support the local Denver teams like the Denver Nuggets?
The Nuggets play at Ball Arena, which is right next to the Children's Museum and Elitch Gardens. In other words… it's right near downtown!
Tickets range in price, usually depending on who the Nuggets are playing. So, make sure you do your research and find out if the game you want to attend will be expensive or not. Sometimes, if you can hold off purchasing until an hour or two before the game, the tickets can be crazy cheap, like $20.
Because of the way the arena is set up, there really isn't a bad seat in the house. Plus, there are huge jumbotrons in the middle of the court, so it's impossible to miss any power plays throughout the game.
The arena also has tons of great places to eat, so you can easily buy yourself something right there if you get hungry during the game. However, it might be a little pricy!
Catch the fireworks.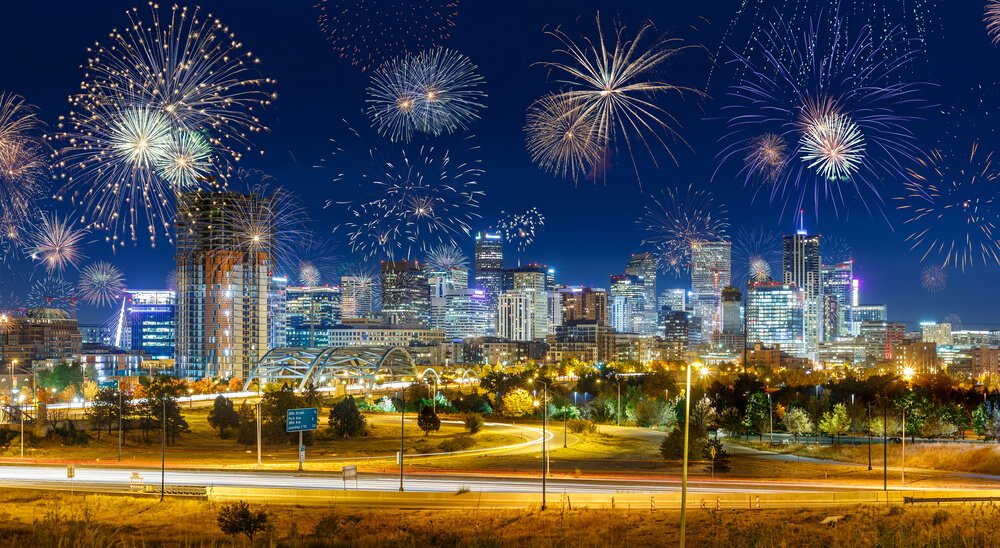 Every year, Denver has its own fireworks to help bring in the New Year. You can usually see them all around the city, so you can try to catch them no matter where you are if you're in the city's vicinity.
However, here's an insider tip: head to either Confluence Park or 16th Street Mall to get an unparalleled view of the fireworks. Sure, these spots can get kind of busy with locals watching them, but the view is so unmatched that it's worth it.
There's no better way to bring in the New Year in the Denver area than by catching these fireworks!
Visit the Denver Zoo.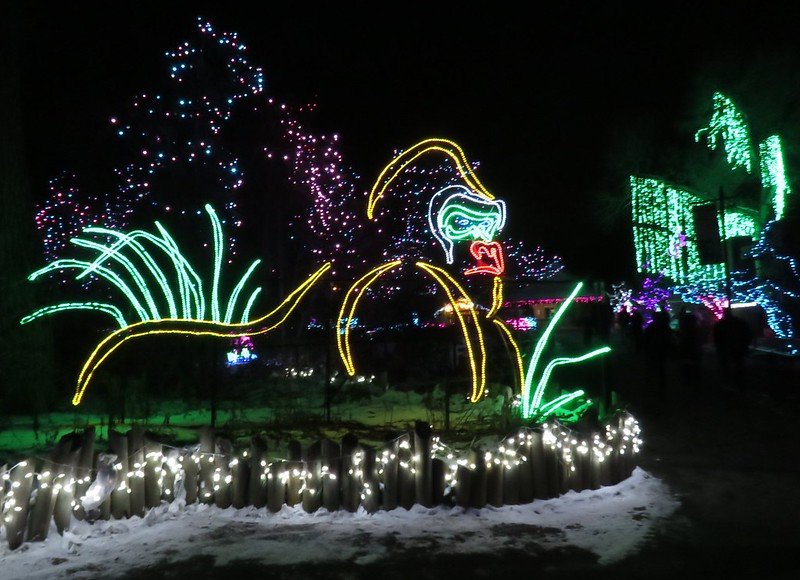 Head to the Denver Zoo to catch the Denver Holiday Lights! This is one of the most fun things to do in Denver in winter, especially if you're traveling with children.
The entire zoo gets completely lit up with tons of lights throughout the park. Plus, the animals are still out, so you can visit with the animals and see the lights at the same time.
This is another one of the events during the holidays that you'll want to purchase tickets for ahead of time if you can because it's such a popular event.
Be sure to also dress really warmly for this event. The zoo is reasonably sizeable, so you'll be doing lots of walking, and you never know when it will suddenly start snowing in this city!
Krystianna is a brand and web designer who runs her own studio and is always chasing her wanderlust. After studying abroad in Dublin for six months, she was bitten by the travel bug and hasn't looked back. She runs the travel blog Volumes & Voyages.