Living in San Francisco has opened my eyes to how unique this city is compared to any other metropolis.
Previously known for its counterculture roots, San Francisco and the Bay Area are now better known for being the epicenter of the tech boom.
I'm here to tell you that even though San Francisco is developing at an ever rapid pace, it is still full of charm, character, and unique experiences.
Many locals are determined to preserve the quirks and institutions that make San Francisco a cultural touchstone in America.
So skip the trip to Fisherman's Wharf, and take a look at some of the experiences that truly make San Francisco memorable.
15 Off the Beaten Path San Francisco Experiences
Go museum hopping at the De Young & Legion of Honor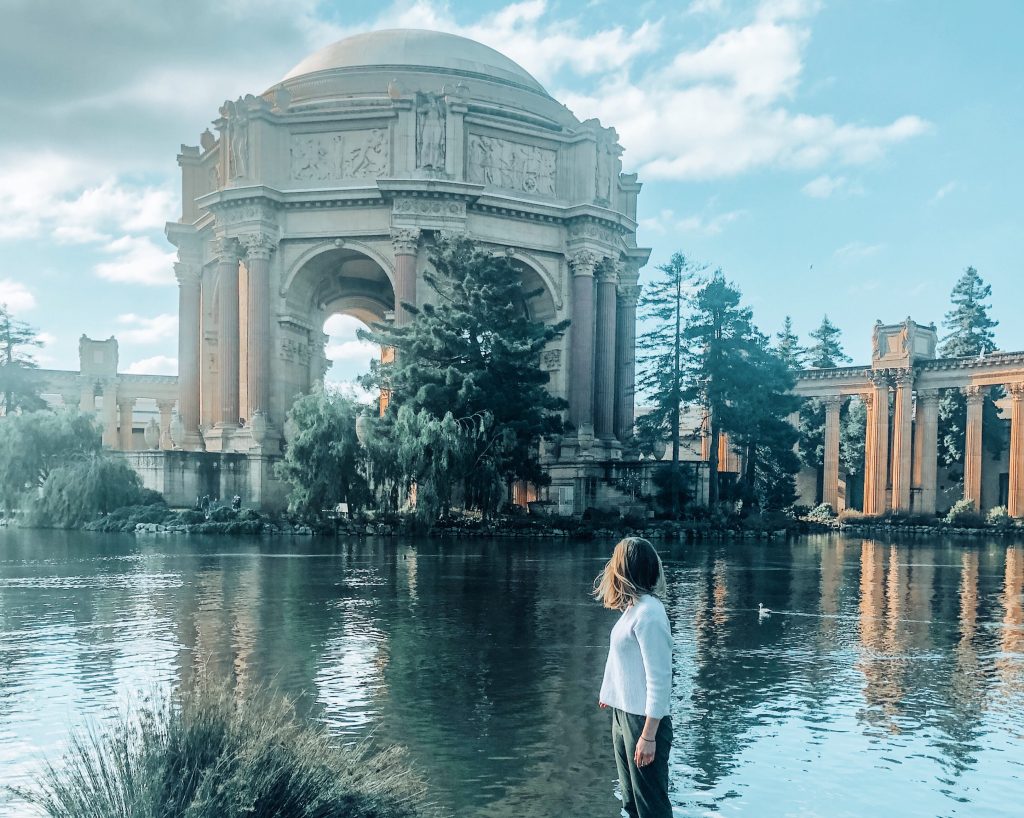 Note: This post contains affiliate links, which means I may receive a small commission if you purchase something through one of these links. Thank you for supporting the free content on this site! For more information on affiliate links and cookies, see my disclosure page for more details.
Museums might be a staple of any tourist experience in a booming metropolis, but San Francisco is blessed with museums that cater to anybody's tastes.
If you really want to go off the beaten path of downtown San Francisco, venture further west to visit the De Young in Golden Gate Park and the Legion of Honor in Lincoln Park.
The De Young and Legion of Honor are both members of the Fine Arts Museums of San Francisco and homes to stunning art collections from around the globe.
While the Legion of Honor has a strong emphasis on European art, the De Young has a more global emphasis with pieces and artifacts from as far back as the Ancient Egyptians.
Both museums collaborate with famous institutions like the Louvre to host exhibits focusing on important themes or artists, such as Contemporary Muslim Fashion, Monet, and more.
Pro Tip: go to one museum in the morning, and one museum in the afternoon! If you buy a ticket at either one, it will be valid for entrance at its sister museum.
You only have to pay $25 for an adult ticket to two world-class museums, so you definitely get a bang for your buck. If you're feeling really ambitious, start your morning off with a stroll in Golden Gate Park, explore the De Young, head up to Legion of Honor, and hike to Sutro Baths to watch the sunset.
Picnic to your heart's content at Dolores Park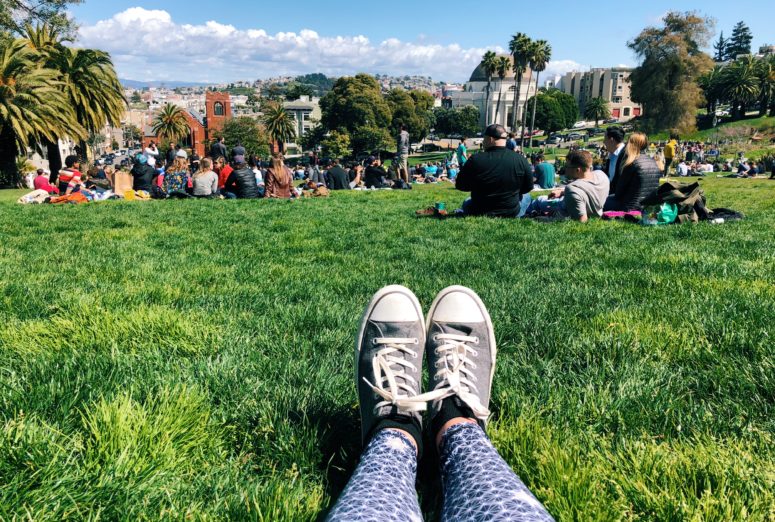 For the rare warm days in San Francisco, there's only one thing on everybody's mind: catching some rays at Dolores Park.
Located in the Mission District, Dolores Park's sloping hills and palm trees are surrounded by beautiful architecture and a stellar view of San Francisco's skyline.
The park features a playground, tennis courts, and plenty of space for you, your friends, and dog to run and toss a frisbee around.
If you're looking for something more low-key, Dolores Park is also great for lounging around on a picnic blanket with your friends and enjoying a glass of wine.
Since the park is just a few blocks away from some of the best eats and drinks in the city, make sure to pick up some pastries from Tartine Bakery or a quart of ice cream from the Bi-rite Creamery beforehand.
After you've finished relaxing at Dolores for the afternoon, you can either head off to the Castro for dinner or check out the cute shops on Valencia Street in the Mission!

Climb the Steps of Coit Tower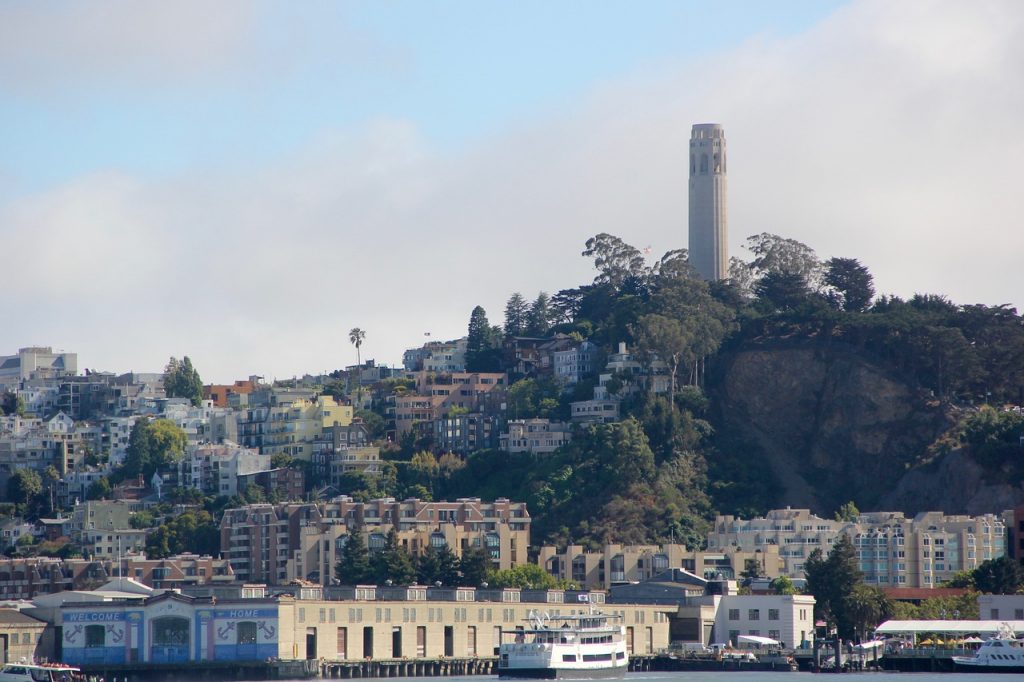 If you wander around the North Beach neighborhood long enough, it's impossible to ignore the white columnar tower perched on top of Telegraph Hill.
Coit Tower is a hallmark of San Francisco's skyline, having stood watch over the city since the 1930s.
Once you climb up the hill (and work out your glutes), you'll be greeted by Coit Tower and 360 views of the city and the Bay.
The tower is most famous for the beautiful murals decorating its interior, depicting contemporary life in San Francisco.
The muralists were students of famed artist Diego Rivera, so you will be able to detect strong influences as you gaze upon the frescos.
Entrance to Coit Tower is only open during the morning and afternoon, but the night views from its base and Pioneer Park aren't anything to sniff at either.
After all, you're sitting front row to the best views of the lit-up Golden Gate Bridge and Bay Bridge glittering over the dark waters.

Pose at the 16th Avenue tiled steps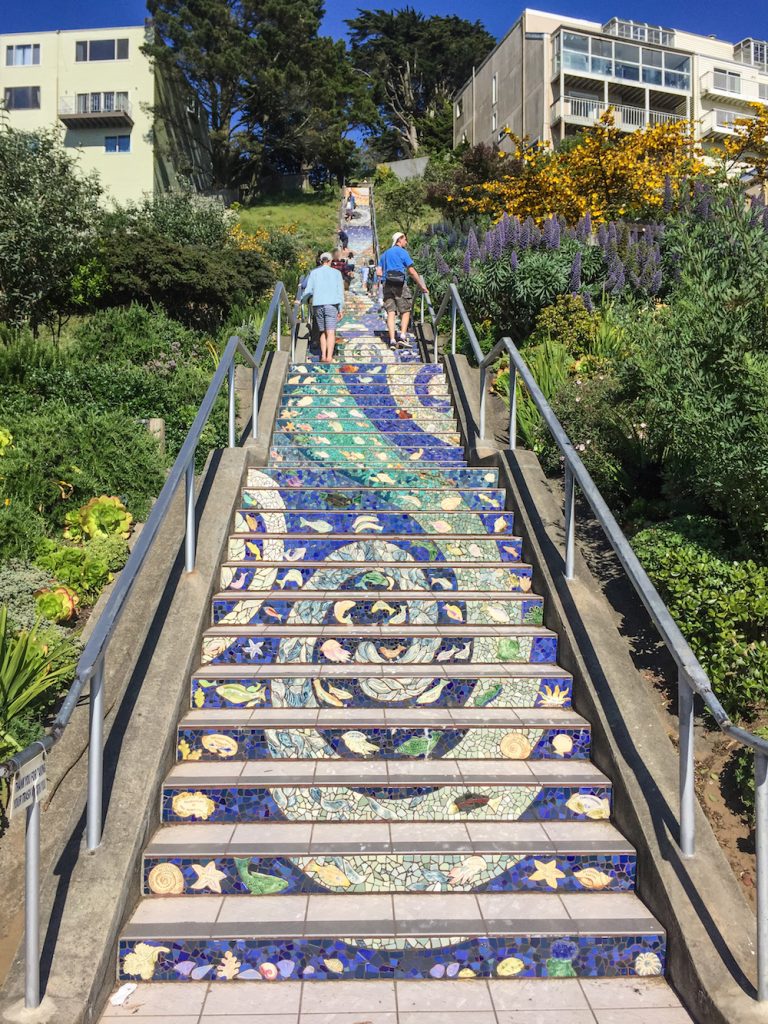 Has there ever been a prettier set of stairs?
Nestled in San Francisco's Golden Gate Heights Neighborhood, the 16th Avenue Tiled Steps are a 163-step marvel of astronomy and sea-themed mosaics.
Completed in 2005, these steps were the passion of neighborhood residents Jessie Audette and Alice Yee Xavier, who wanted to bring the community together to beautify Golden Gate Heights.
The community crafted handmade tiles at mosaic workshops led by local artists to form a beautiful swirling pattern of moons, fish, and seashells.
These steps are a prime photo location if you're looking to commemorate the beauty of San Francisco.
Plus, if you climb all the way to the top, you can catch a great view of the city from a tranquil, little park.

Listen to the song of the sea at the Wave Organ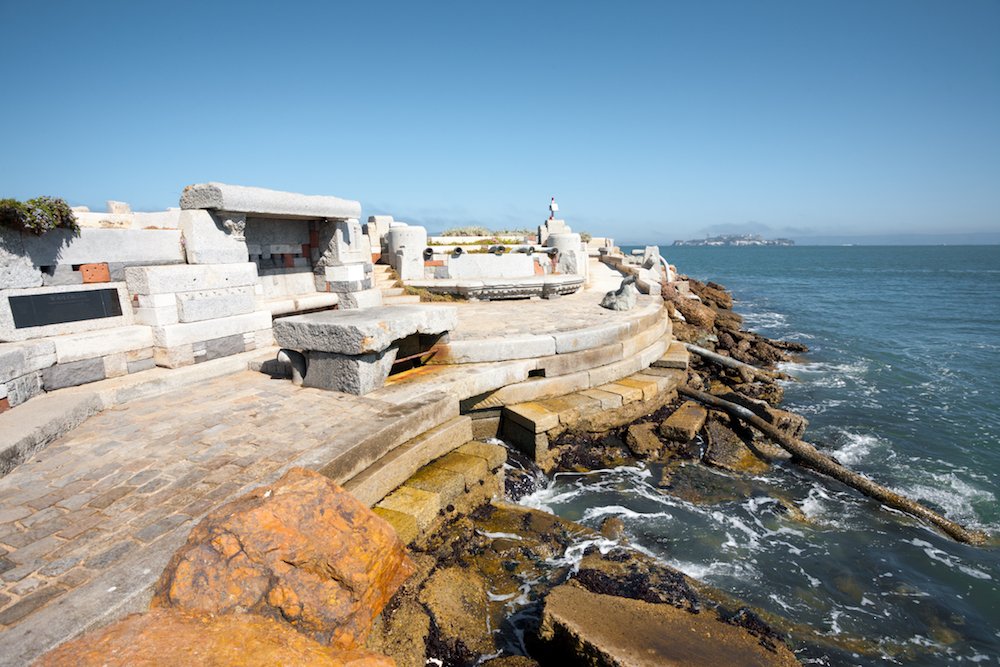 San Francisco is home to many unique artworks by local artists, and the Wave Organ at the Marina is no exception.
A two-mile hike away from Crissy Fields, the Wave Organ was built in 1986 by Peter Richards and constructed out of 25 PVC and concrete pipes.
This massive sculpture captures the sounds of the waves and acts as a oceanic soundboard.
You can hear the sloshing of the waves bounce around and the low humming of the currents through the pipes.
Since the wave activity is highly dependent on what time of day it is, the Wave Organ is best visited during high tide.
There are plenty of sitting areas on the organ's jetty, lovingly crafted with granite and marble from a nearby cemetery.
The Wave Organ is perfect for visiting if you want to relax to some beautiful sounds and watch the tide ebb and flow.
Watch the sunset from Sutro Baths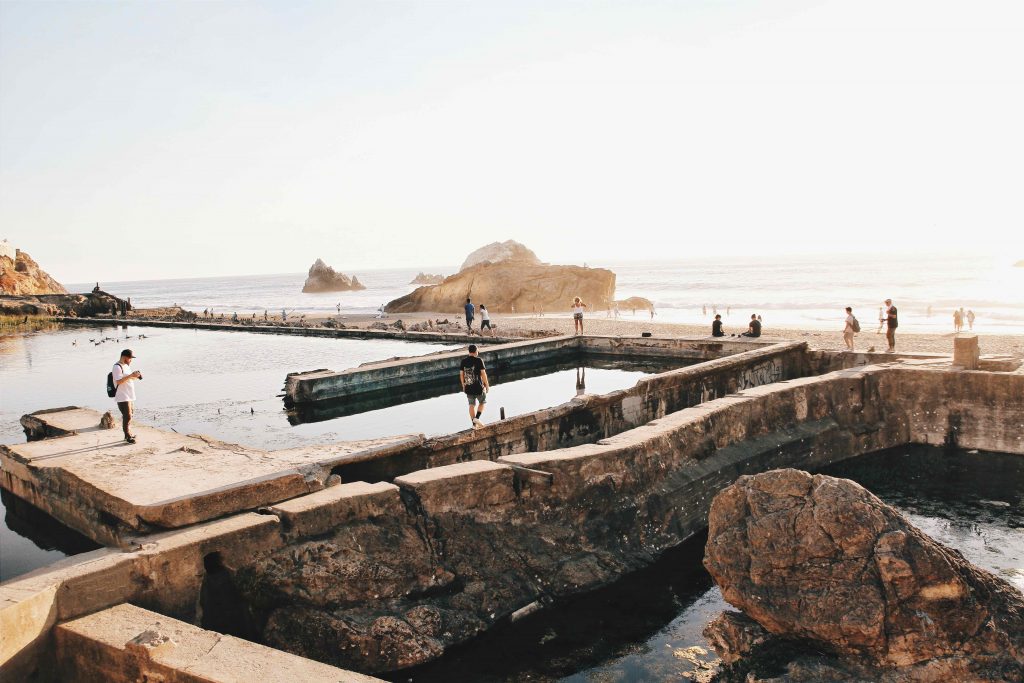 San Francisco sunsets are hard to beat, and watching them from the Sutro Baths is an otherworldly experience.
A former beacon of the city's historical wealth, Sutro Baths was a large, privately owned swimming pool complex that was open to the public.
Adolph Sutro, its patron, wanted to provide a relaxing and affordable experience to San Francisco's working class.
To do so, he built a monumental structure of glass with seven saltwater pools for the local residents to enjoy while keeping entrance fees extremely affordable.
Unfortunately, due to the low fees, Sutro Baths was never able to make a profit and became increasingly expensive to maintain over time.
The decision was made to demolish Sutro Baths, and in the middle of said demolishment, the bath house was destroyed by a fire.
Now, all that's left are the eerily beautiful ruins by the seaside, and it's one of San Francisco's hidden gems.
Once you descend into the ruins, watch your step!
There aren't any handrails available as you hop your way from one ledge to another.
Once you find your footing, the ruins are an absolute wonder to explore.
Take a trip through Little Italy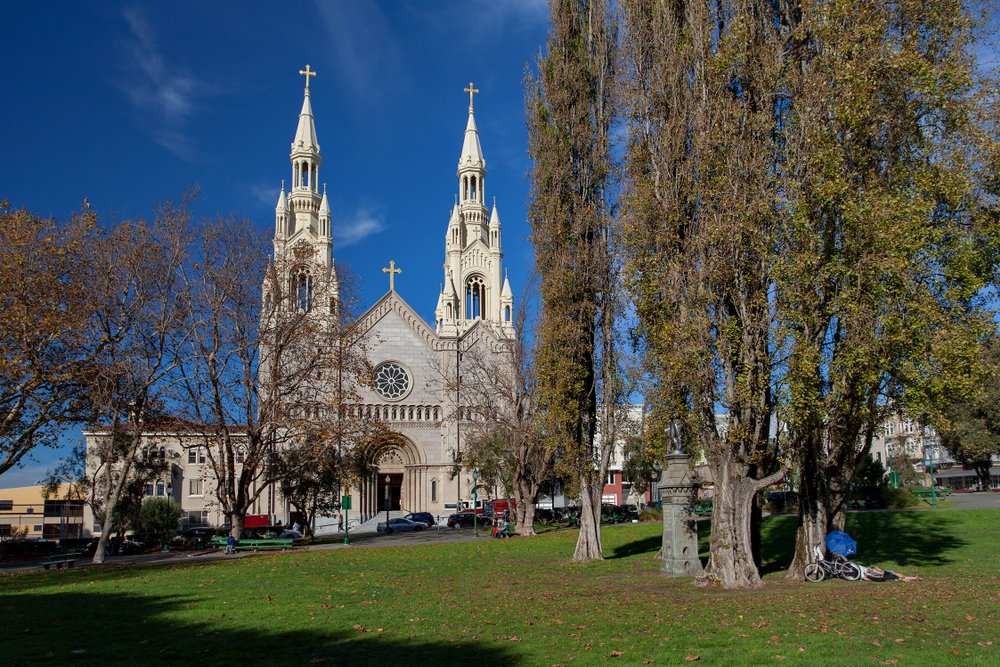 Little Italy, otherwise known as North Beach, is a treasure trove of culinary and architectural delight!
The epicenter of Little Italy is Washington Square Park, where you're blinded by the stunning twin spires of the Saints Peter and Paul Church (famously known for where Joe DiMaggio and Marilyn Monroe got hitched).
Once you're done taking in the sights of the church, you can wander in any direction and be surrounded by small mom-and-pop shops.
Dessert shops, bakeries, and restaurants all beckon to you with a warm and gracious invitation.
My recommendation? Head to Little Italy for lunch.
You can either get huge portions of customizable pasta made right on the spot at the Italian Homemade Company or the world-famous cioppino at Sotto Mare.
Then, grab a scoop of gelato and make your way over to Washington Square Park to relax with the other picnickers (or the grandmas practicing tai-chi!)

Feast on delicious pastries at Tartine Bakery & Manufactory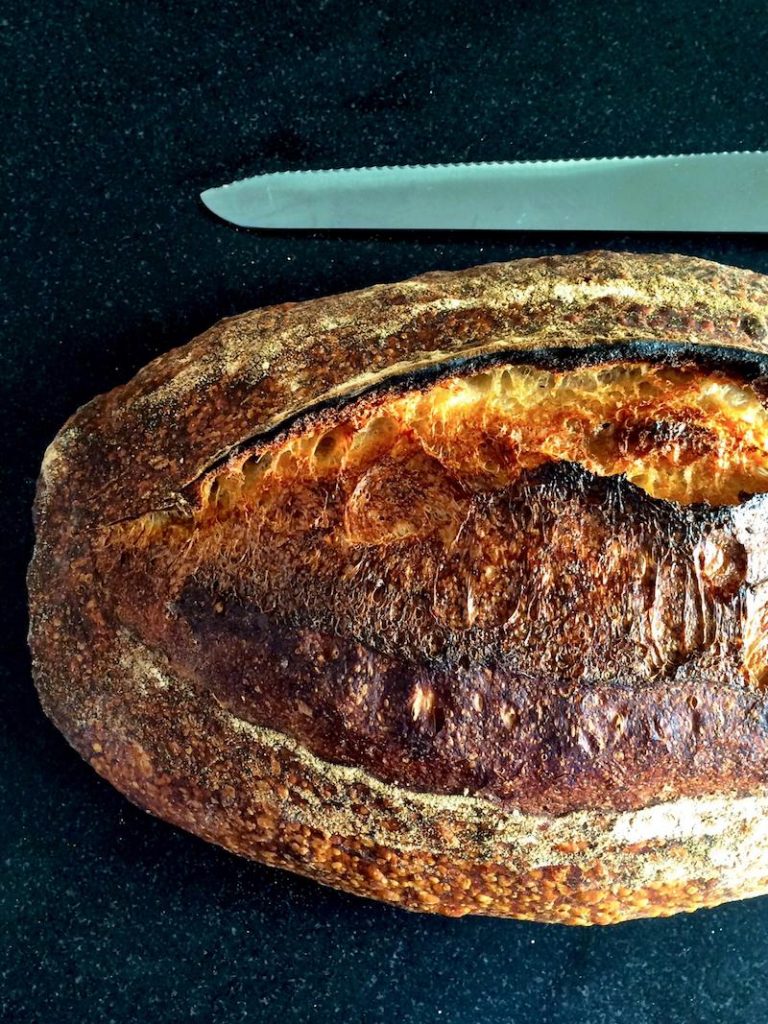 It's fair to say that Tartine Bakery has become a household name in San Francisco ever since its owners, Elisabeth Pruiett and Chad Robertson, brought their flour-wielding magic to the city from Point Reyes.
They found a bakery that was on the brink of closing down because its owner wanted to retire, and everything fell into place.
Now, this pastry mecca is slowly but surely making a name for itself across the world, with locations in Los Angeles and Seoul, Korea.
What Tartine Bakery is best known for are their standout pastries, including delightfully flaky croissants, sumptuous morning buns, and pain au chocolat straight out of a dream.
Rest assured, you will always find a line out the door for these delicious baked goods. But, also rest assured that each single bite is worth it!
If you've ever dreamed of pairing dinner or weekend brunch with dessert, Tartine Bakery has also opened a sister restaurant, Tartine Manufactory.
The Manufactory now serves savory dishes with locally sourced ingredients, craft cocktails, and Tartine's famous country loaves.
If you came to San Francisco wanting to indulge in delicious carbs, Tartine is the perfect place to do just that.

Celebrate LGBTQ+ pride in the Castro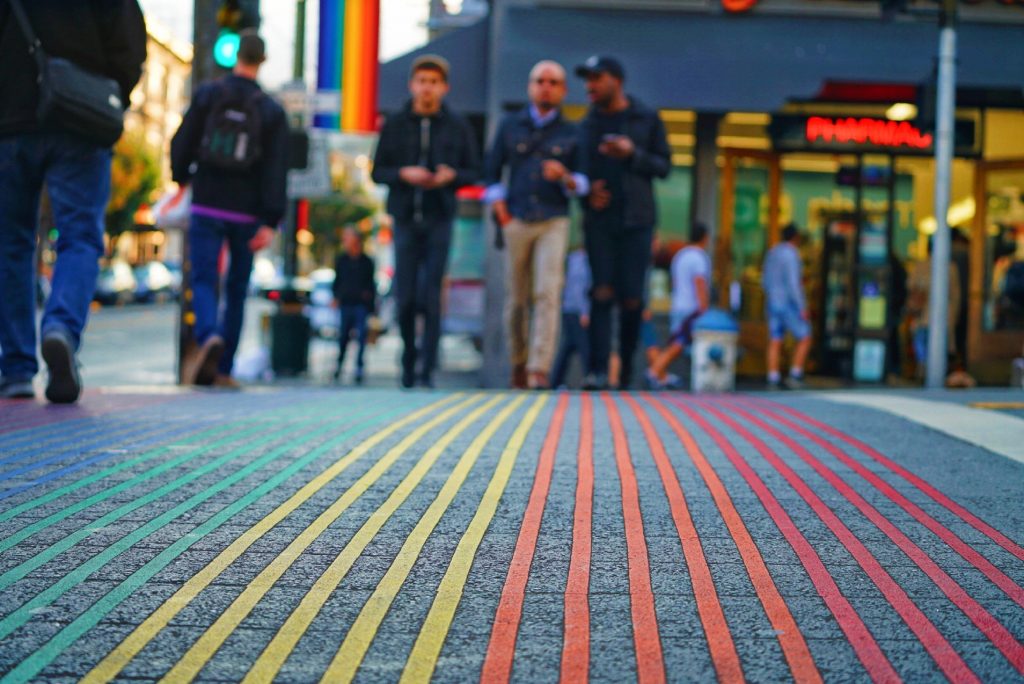 When people think "Pride," the Castro District in San Francisco automatically comes to mind.
After all, who can ignore the rainbow flags proudly flying in the wind as you wander through one of the world's largest LGBTQ+ communities?
Those who live in the Castro pride themselves on creating an inclusive and accepting community where people are free to be themselves.
Leaders in the LGBTQ+ culture often congregate here, the most famous of them being Harvey Milk, who became the first openly gay elected official in the history of California.
The plethora of cafes, LGBTQ+-friendly businesses, and the Castro Theater attract plenty of visitors every year.
But if you really want to see the District come alive, visit during community-held events such as the Castro Street Fair or San Francisco Pride.
This is when the Castro really goes all out, with drag queen shows, DJs, and gay bars that always promise an exhilarating time.
Find your way through the Infinite Mirror Maze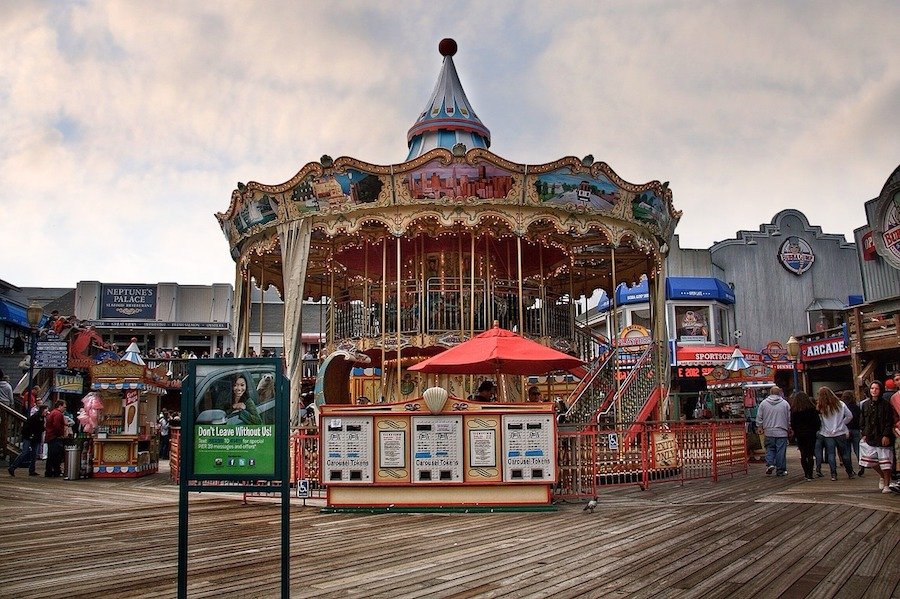 The great thing about San Francisco is that when you feel like you've seen it all… another SF hidden gem pops up. Literally.
Magowan's Infinite Mirror Maze is hidden in San Francisco's Pier 39. You have to enter an unassuming building, just to be greeted by a gigantic maze of Corinthian columns and mirrors.
To further add to the confusion, you have to navigate said maze through flashing neon lights, blacklight, and thumping EDM.
The Infinite Mirror Maze is an exciting place to visit for people of all ages, so feel free to bring your kids or your friends as you stumble your way through this psychedelic experience!
Admission is $5 for the entire day, and kids under 5 are admitted for free.
Visit California's most famous prison on Alcatraz Island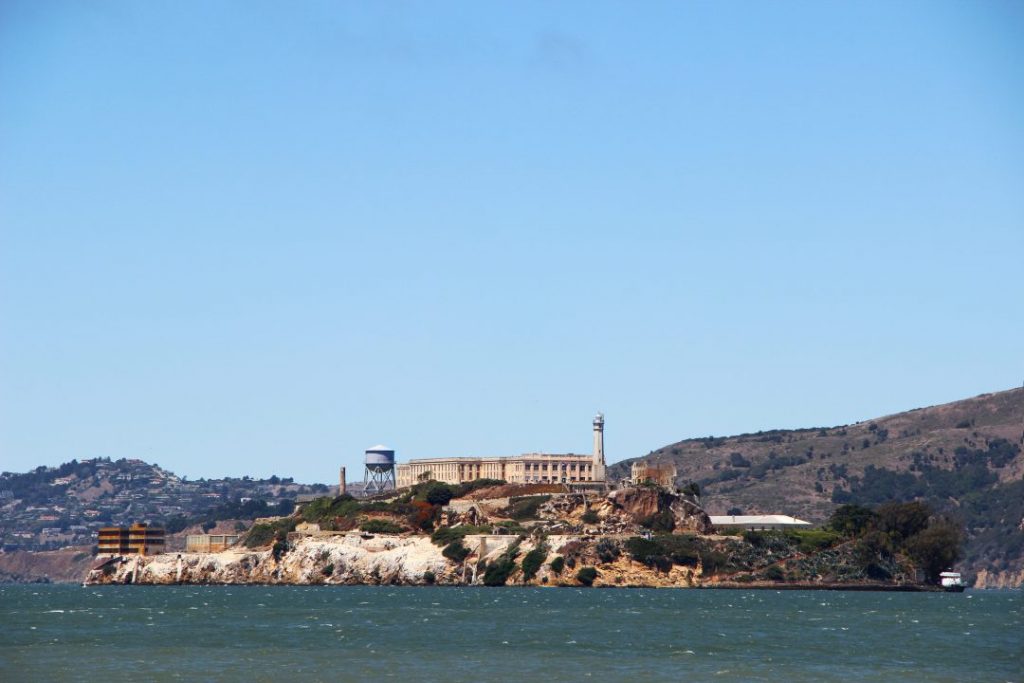 Alcatraz Island is where some of the most notorious criminals were imprisoned at one point in history.
Big names like Al Capone, George "Machine Gun" Kelly, and more were held in this now-abandoned maximum security prison.
Escape attempts were far-and-in-between, and it is unknown if the few individuals who did make it off the island ever survived the ocean.
Now that its operations as a prison has been shut down, Alcatraz Island is a historical landmark that houses many traveling exhibits.
Most famously, Chinese activist Ai Weiwei has hosted large-scale exhibits such as @Large to make a provocative and political statement.
Alcatraz is only accessible by ferry, so you'll get to share the same experience of crossing over chilly waters as some of the country's most dangerous felons.
Pro Tip: Buy tickets early! Tickets to Alcatraz Island are wildly popular and sell out like hotcakes, so people buy tickets as far in advance as two months.

Run in your favorite costume at Bay to Breakers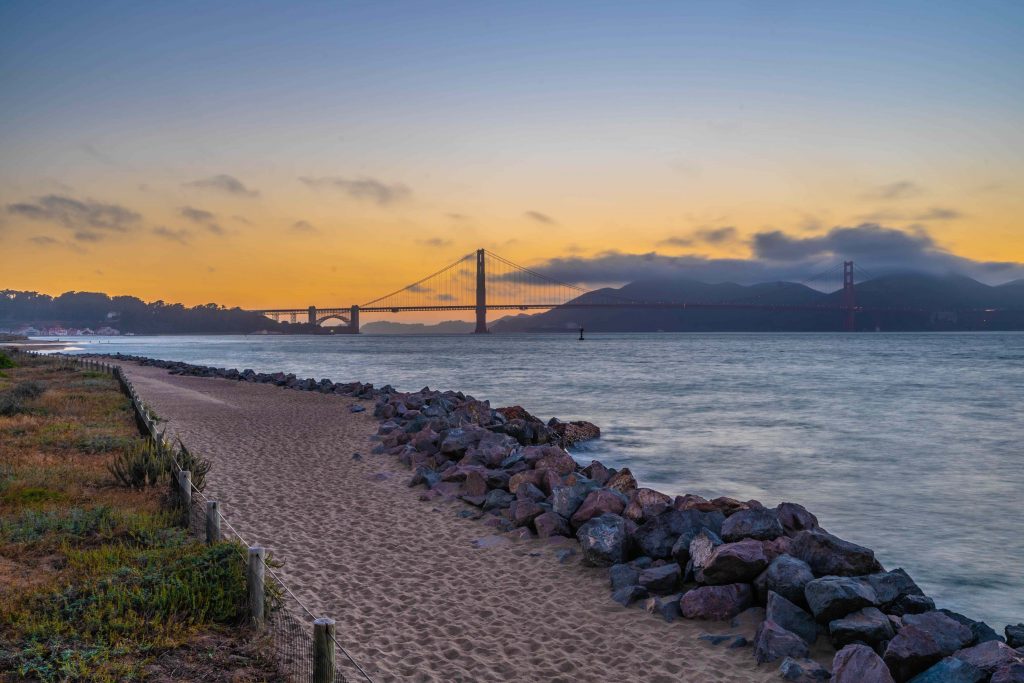 If anything can match San Francisco's love for dogs (seriously, there's a stat that says there are more dogs than children in the city), it's the residents' love of running.
Marathons and races are a dime-a-plenty in the Bay Area, but one of the most famous (and fun) races is Bay to Breakers.
The 12km-long Bay to Breakers occurs every May, which is when San Francisco finally starts to get its fair share of California sunshine.
To match fair conditions, you start off downtown near the Embarcadero and make your way through the city until you finish at Ocean Beach near the Great Highway.
One of the best quirks of Bay to Breakers is that the runners love to dress in costumes (or nude), so it's always a blast to run with the Power Rangers or human-sized wine bottles by your side.
Even the people who aren't racing will throw parties on their front steps, so there's always an opportunity to join in the camaraderie.
Frolic through the flowers of Golden Gate Park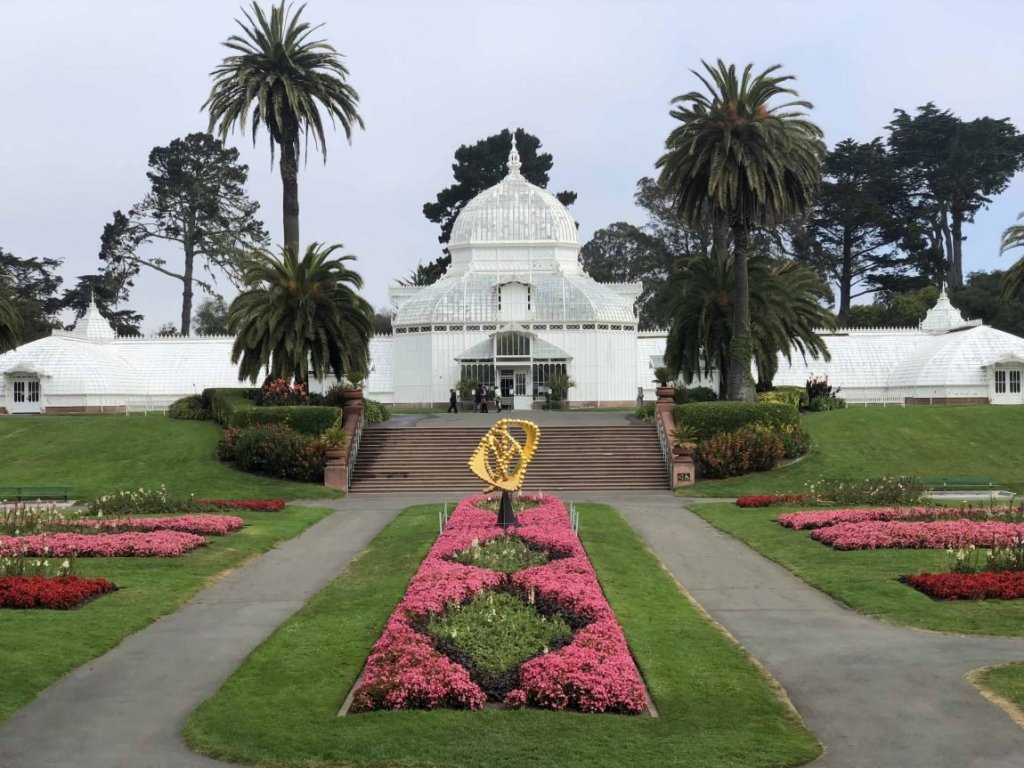 Did you know that Golden Gate Park is actually bigger than New York's Central Park? 20% larger too! Which means that there's approximately 20% more land for you to explore. So why not start off at the Queen Wilhelmina Garden?
The Queen Wilhelmina Garden is truly an example of botanical splendor, with a lush array of tulips and Icelandic poppies surrounding the iconic Dutch Windmill.
After you're done admiring the flowers, you can continue your botanical adventures with a quaint stroll in the nearby Japanese Tea Garden.
Or if you want a taste of the rare and exotic, visit the SF Conservatory of Flowers where you can observe gorgeous aquatic and tropical plants.
The best time to visit the Queen Wilhelmina Garden is in March and April. But honestly, any time of year is a great time to visit Golden Gate Park.

Get cultured at the Fort Mason Center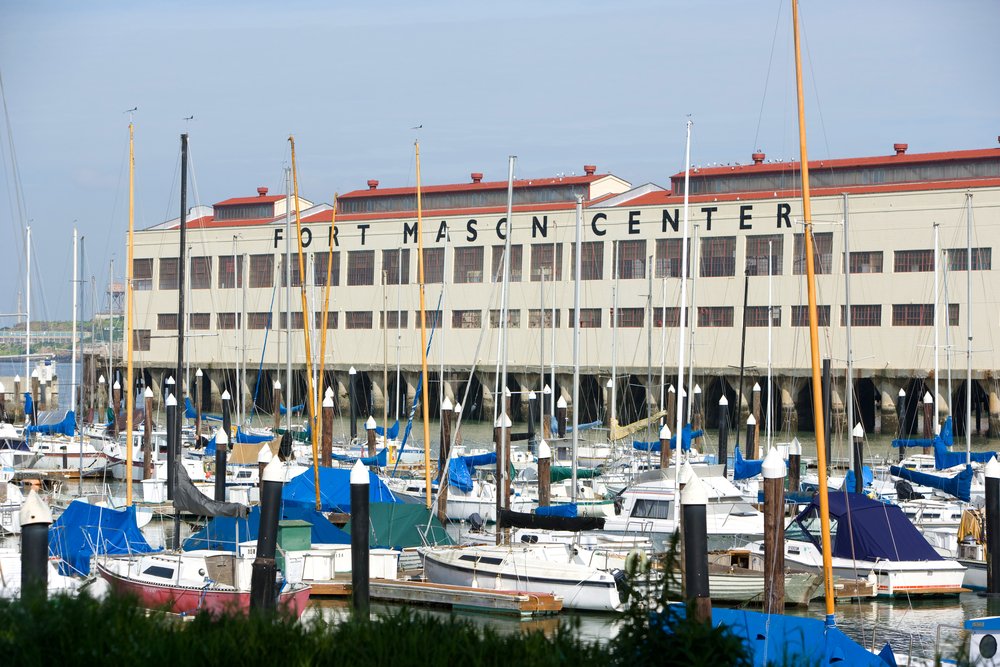 While you might first be attracted to the many other offerings of the Marina District (I'm looking at you – wine bars, Crissy Field, and Palace of Fine Arts), don't pass over Fort Mason Center of Arts & Culture.
This set of unassuming buildings is actually home to some of the best collections of art, books, and food in the city.
Not only can you admire the works of local artists at the Museo Italo Americano, San Francisco Art Institute, and SFMOMA Artist's Gallery, but you can also check out exhibits of world-famous artists such as Andy Warhol.
Plus, you can buy practically new books for the city's cheapest prices at the Readers Bookstore.
The Readers Bookstore, founded by nonprofit Friends of the San Francisco Public Library, boasts an amazing collection of used and vintage books, prints, records, and more.
And don't even get me started on the food. Radhaus is a great place to enjoy happy hour with German fare and a sleek, airy aesthetic.
If you want a little sample of everything, the city's famous Off-the-Grid food truck festival is hosted in Fort Mason's parking lots every Friday night from March to October.
Where else are you going to get Texas-style BBQ, lobster rolls, and Filipino tacos within a 500 ft radius of each other?
Find the "treasures" of Treasure Island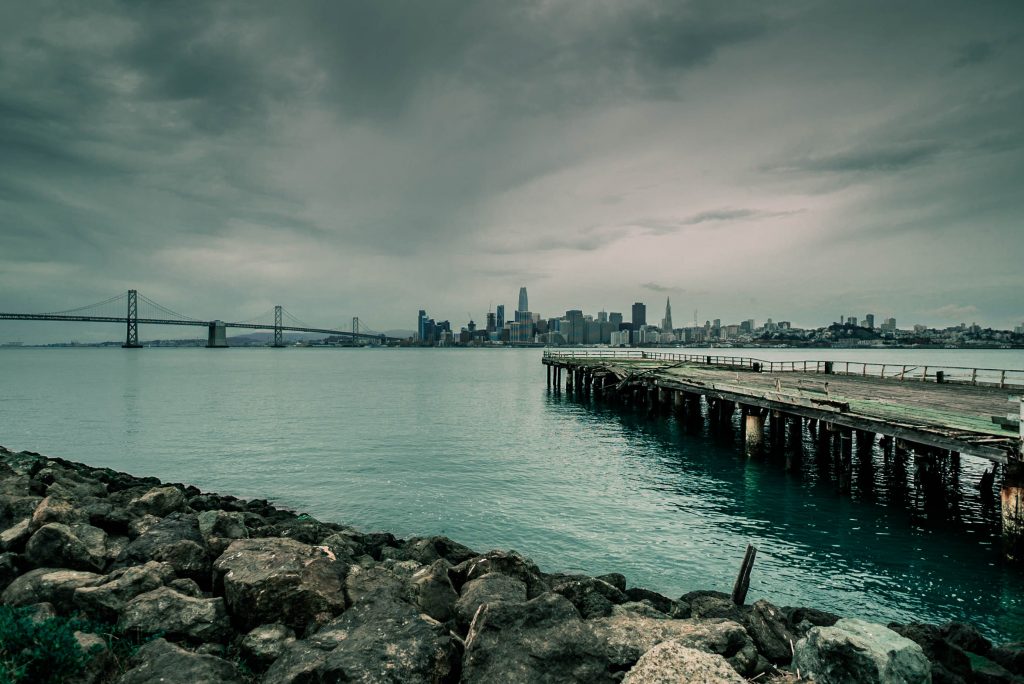 While most San Francisco residents are most familiar with Treasure Island because of Treasure Island Music Festival (kind of like Outside Lands' little brother), there's another very important reason to visit Treasure Island!
Namely, Treasure Fest.
Treasure Fest is every thrift-shopper or vintage-lover's dream. This flea market hosts a bevy of craftsman, designers, vintage collectors, and more who sell everything from dog bandanas to rare prints to adorable furniture.
Even better, each month follows a different theme which all the vendors love to curate their products around.
Once you're tired of shopping, you can head over to the food trucks for a quick lunch and enjoy the live musical performances.
Or you can explore the island's wineries or abandoned buildings by hopping on a beach cruiser and taking it out for a spin!  
Entry tickets are really cheap, with $4 tickets if you purchase online or $7 at the gate. Admission for kids under 12 is free.

***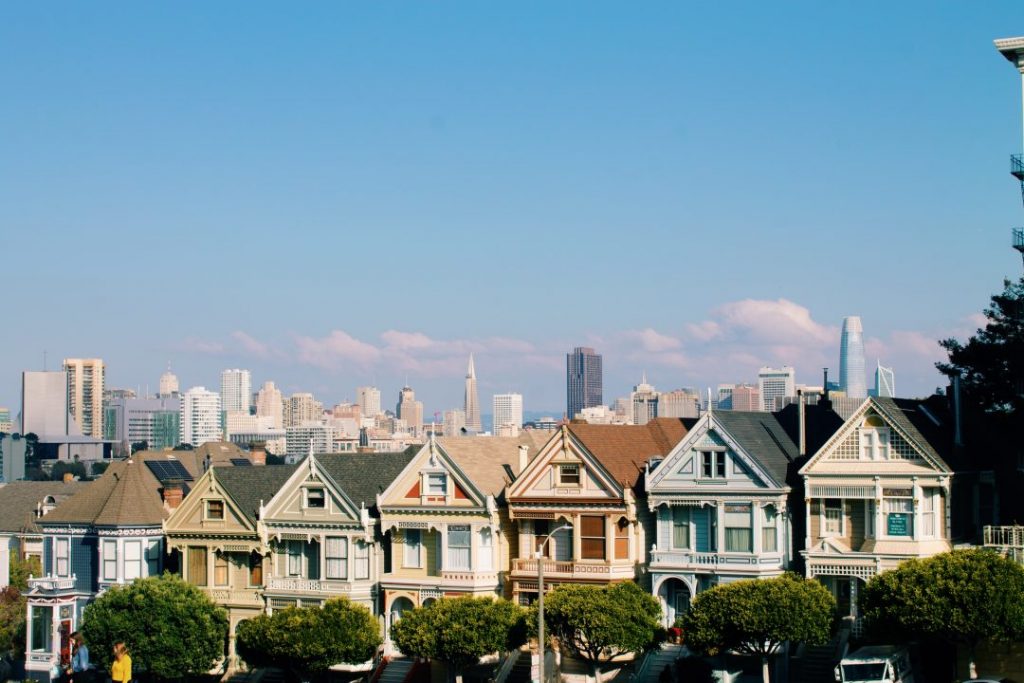 Even though this post only covers only 15 experiences in San Francisco, this city is home to so many local quirks that it's hard to keep track of all of them!

Check out my recommendations for 101 of the top things to do in California, including some more Bay Area must-see spots, for more Golden State travel inspiration.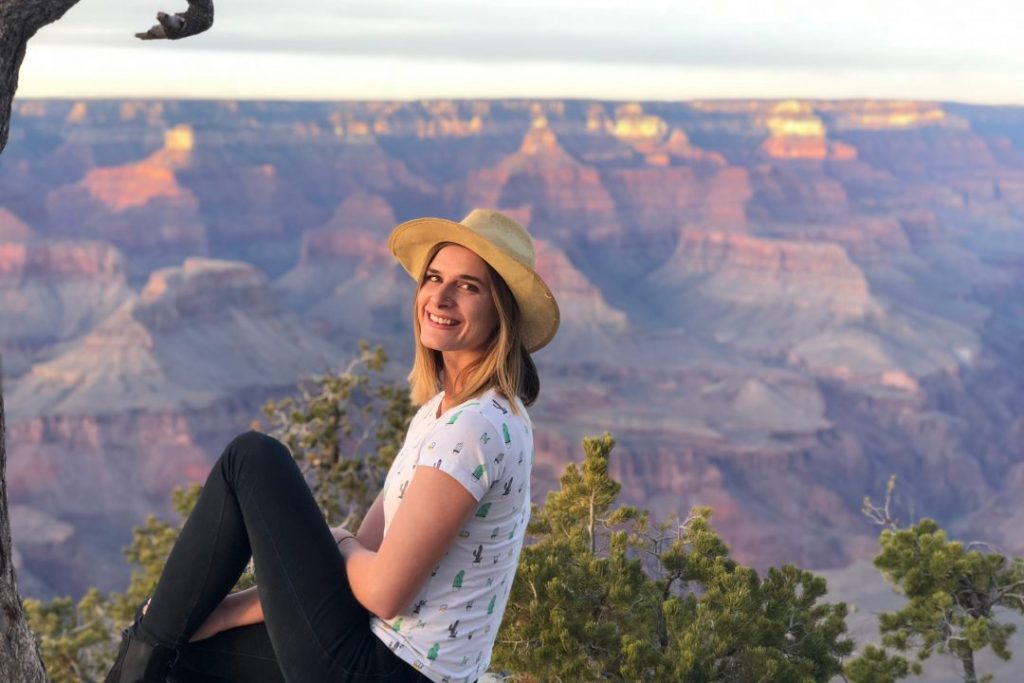 Author's Bio: Mimi McFadden is a travel blogger and freelance writer. Originally from California, she has been slow traveling the world since 2013. When she's not writing, you can probably find her sipping on a pint of craft beer, chasing waterfalls, or planning her next adventure in a foreign land.

After living abroad for five years in Australia, New Zealand, Thailand, Greece, and Portugal she has finally found a home in San Francisco, California. You can find her on Instagram, Facebook, and her blog, The Atlas Heart.

Looking for a Unique Place to Stay in San Francisco?
If you want to up the offbeat factor on your trip to San Francisco, check out one of these funky options!
Hotel Vertigo (From $170+ USD/night): Are you a film buff? Alfred Hitchcock filmed many of his movies around the Bay Area, and his masterpiece Vertigo was filmed in this very hotel!
The movie plays on repeat in the lobby, so you can get super meta and watch the movie where it was filmed. Prior to being used as the set of Vertigo, this hotel was a speakeasy during the Prohibition era — a hell of a lot of history.
Plus, it's beautifully decorated with a retro flair and boasts a fantastic location in Lower Nob Hill.
Hotel Triton (From $160+USD/night): Fan of Jack Kerouac and the Beat movement?
This hotel is dedicated to the writer, who called this city home, and appeals to those who "burn, burn, burn like fabulous yellow roman candles!". With bold features and dramatic furniture, the décor of this hotel is anything but standard.
Some celebrities have even designed some of the suites here! You'll adore everything about this fantastic hotel in the heart of San Francisco, just a five-minute walk from Union Square.
The Phoenix (From $160 USD+/night): This rock'n'roll-themed hotel feels like a 50s motel in the heart of San Francisco, just a short walk to the most landmarks in the city and close to the BART Station for easy access to the rest of the Bay Area.
The décor is unusual and irreverent, the vibe is chilled out yet social, and there are so many unique twists that show an incredible level of attention to detail. It reminds me of Palm Springs in the middle of San Francisco!
Do note that it is located in the Tenderloin, one of the grittier neighborhoods of San Francisco. Personally, I feel reasonably safe even at night in the Tenderloin, but it is a little rough around the edges, with homelessness and litter being bigger issues here than in other SF neighborhoods.
If that will bother you, it's probably not the best place to stay in San Francisco. If it doesn't, this is a fantastic and unique place to stay.
Allison Green is a former educator turned travel blogger. She holds a Masters in Teaching and a B.A. in English and Creative Writing. Her blog posts merge her educational background and her experience traveling to 60+ countries to encourage thoughtful travel experiences that both educate and entertain. She has been a speaker at the World Travel Writers Conference and her writing, photography, and podcasting work has appeared in National Geographic, CNN Arabic, CBC Canada, and Forbes, amongst others. Now based in the San Francisco Bay Area where she grew up, she has also lived in Prague, Sofia, and New York City.