Pintxos (also written as pinchos in Spanish) is the Basque spin on Spanish tapas. Pintxo literally means "thorn" or "spike" and refers to the toothpick that customarily holds everything together, usually atop a slice of bread.
They are the quintessential bar snack and go perfectly with beer, wine, or cider. Txakoli (tx is pronounced like "ch" in Euskara, the Basque language, so it's prounounced chakoli) is a young white wine with slight effervescence, and one of my favorite things to drink with pintxos.
Vino tinto, or red wine, is also quite delicious and usually comes from neighboring La Rioja (the subsection of Rioja Alavesa is actually part of Basque Country). A glass of wine will set you back a maximum of three euros – and likely less than two. Yes, Spain and the Basque Country are a lush's dream.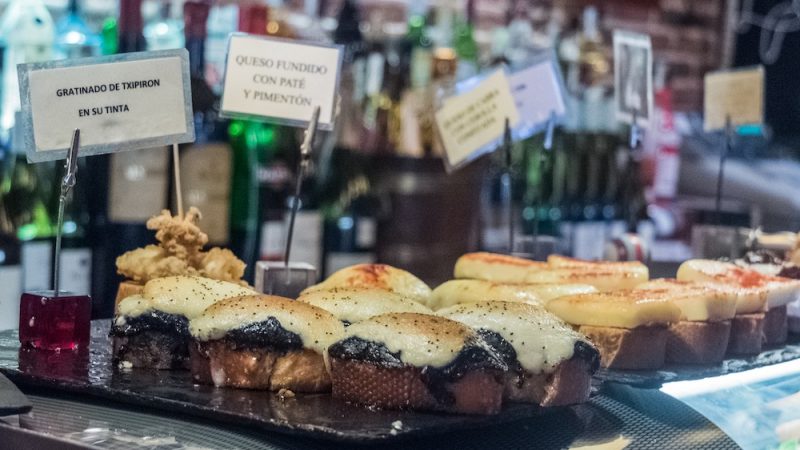 Note: This post contains affiliate links, which means I may receive a small commission if you purchase something through one of these links. Thank you for supporting the free content on this site! For more information on affiliate links and cookies, see my disclosure page for more details.
It basically works like this: you go up to the bar and tell them what you want. Sometimes they'll have little signs informing you about what's inside, sometimes you have to look or ask. They'll either dish them up for you or, less commonly, just give you a plate for you to take as many as you like.
The most common ingredients are the following: bacalao (salt cod), hake (a local white fish similar to cod), anchovies, pate, , slices of goat cheese, hard cheese, fruit compotes or reductions, tuna salad, Iberian ham (jamón iberico), chorizo, morcilla (blood sausage), quail eggs, fresh seasonal vegetables (roasted tomatoes and peppers, eggplant, zucchini), octopus, tortilla española, and so much more. Where the creative culinary soul of the country comes out to play is in how they mix and prepare their ingredients to create unique pintxos at every bar.
Every single place does their own spin on pintxos. Some are more seafood-focused; others do more creative combinations of meats, cheeses, and accompaniments. Some are more focused on aesthetics; others are bare bones but just as delicious. No matter where you go, a pintxo should cost between 1.50 euros and 2.50 euros (usually closer to 2 euros).
Some places get very creative with their pintxos.  My first introduction to pintxos was actually in Girona, where I ate a delicious truffled goat cheese, candied apricot, and walnut pintxo for a euro ninety — and my life was changed forever.
So my time in Basque country became a mix of seeking out gorgeous vistas and gorging myself on delicious pintxos. I based myself in Bilbao for 3 days and San Sebastián for 3. To my great surprise, I far preferred Bilbao, home to the famous Guggenheim museum, and really felt like it was a city I could make myself at home in for far longer. The pintxos scene in Bilbao was very lively in Casco Viejo, and they were some of the best I had in all my time in Basque country.
Without any further ado, a few photos from my pintxo pilgrimage: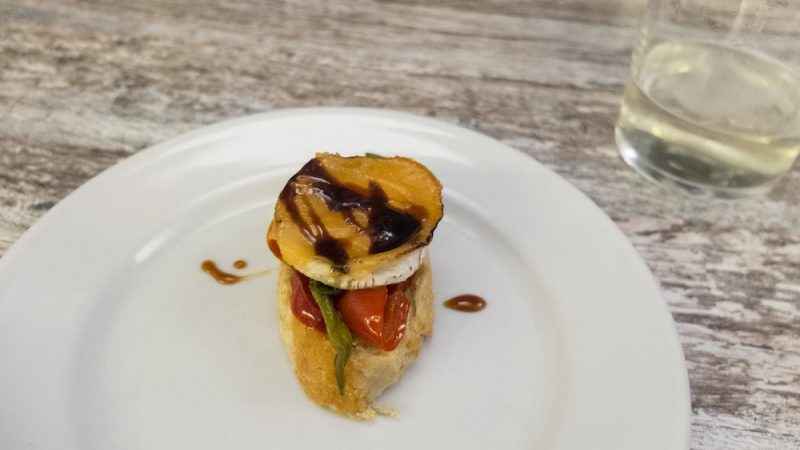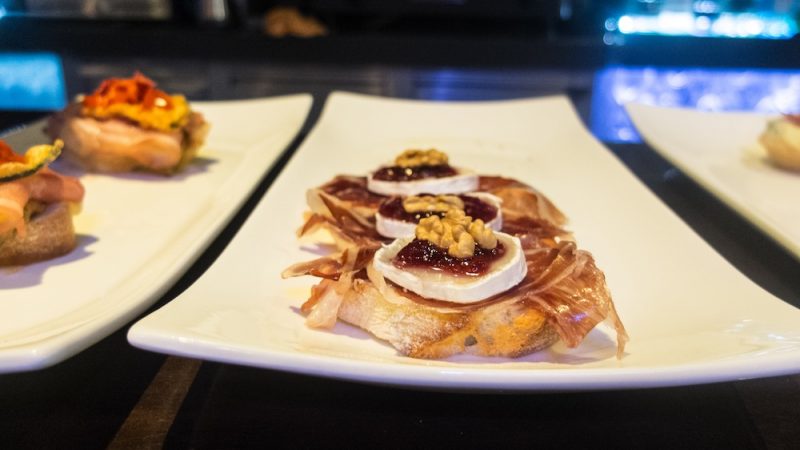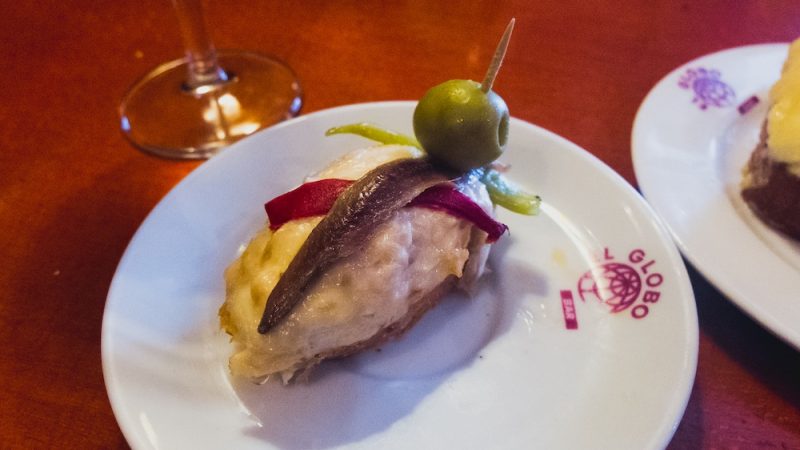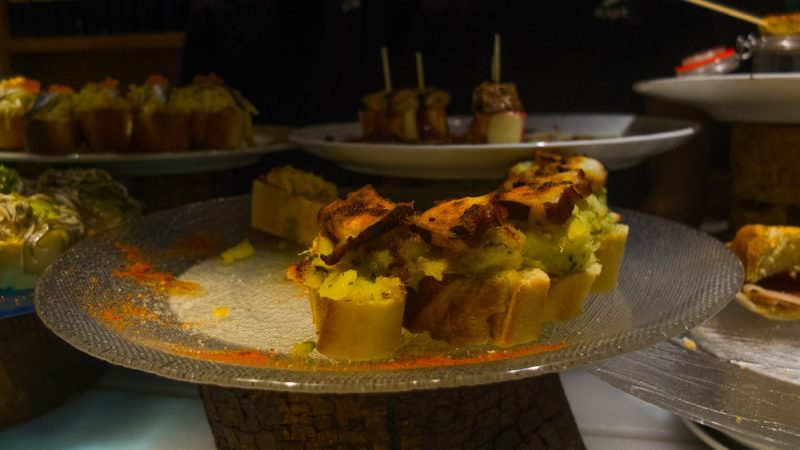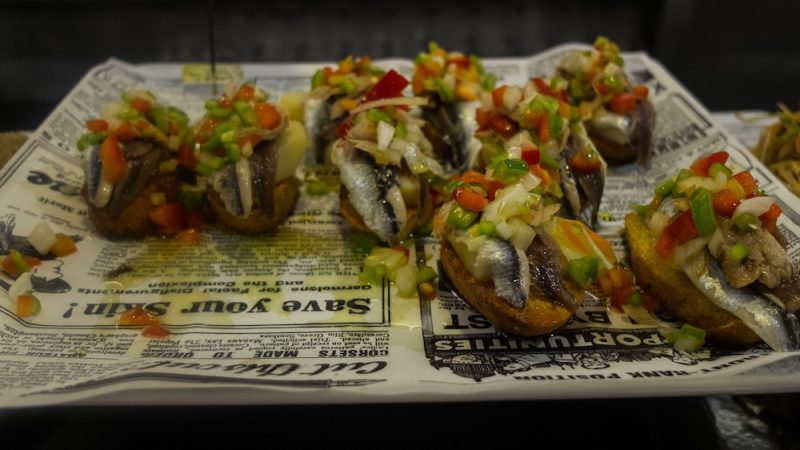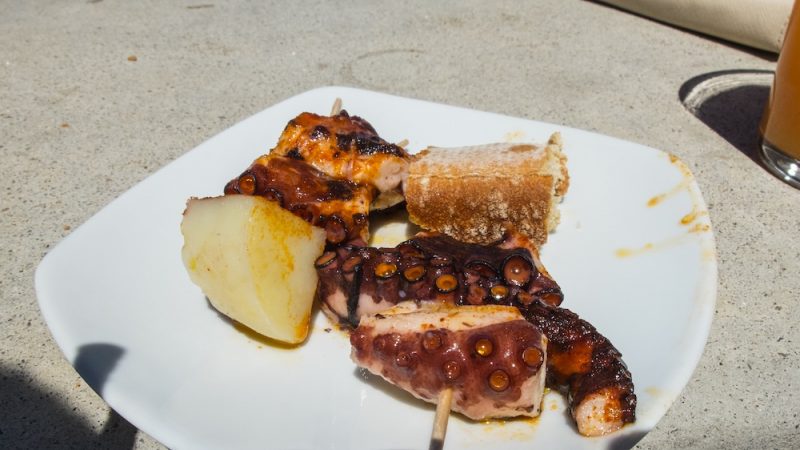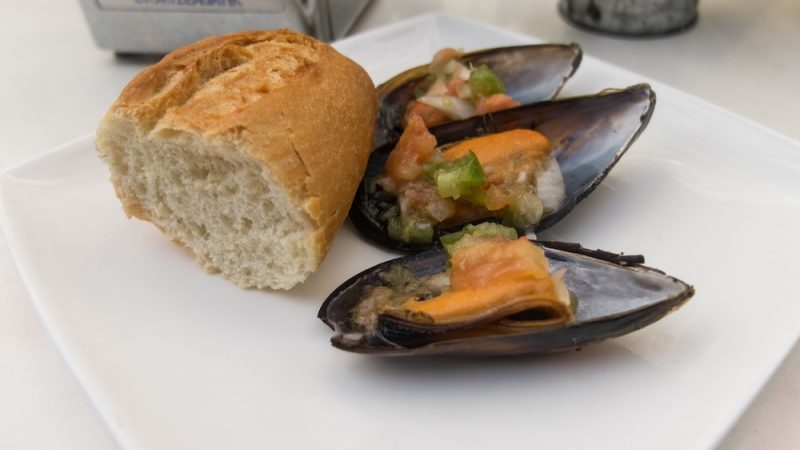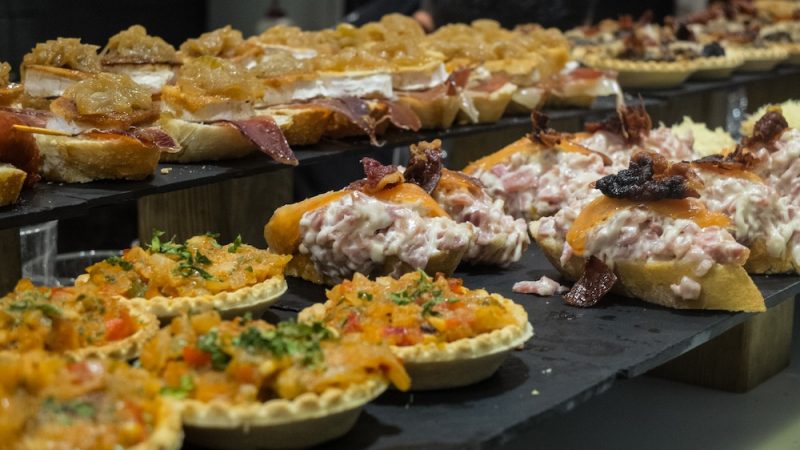 There is always paella.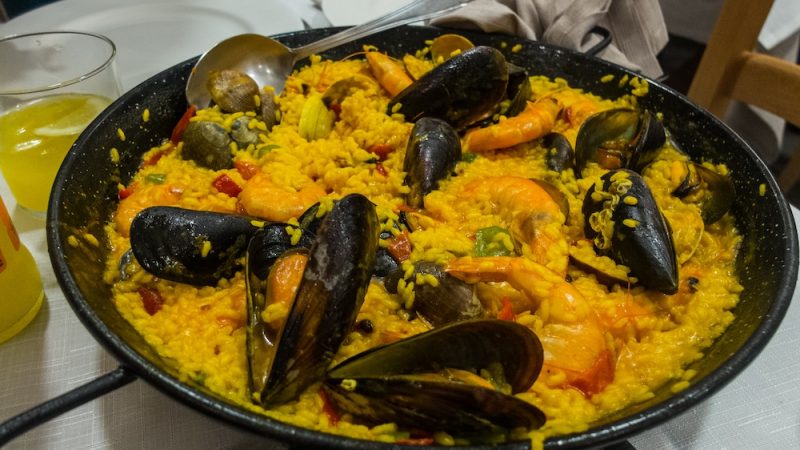 Further reading:
Like this post? Pin it!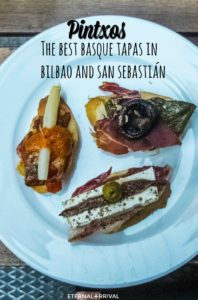 Allison Green is a former educator turned travel blogger. She holds a Masters in Teaching and a B.A. in English and Creative Writing. Her blog posts merge her educational background and her experience traveling to 60+ countries to encourage thoughtful travel experiences that both educate and entertain. She has been a speaker at the World Travel Writers Conference and her writing, photography, and podcasting work has appeared in National Geographic, CNN Arabic, CBC Canada, and Forbes, amongst others. Now based in the San Francisco Bay Area where she grew up, she has also lived in Prague, Sofia, and New York City.