Is there any country where the road trip is more iconic than in the United States? Think beyond just classic Route 66 with these epic road trip itineraries all over the country.
Here are 25 epic US road trip itineraries with suggested stops and sights that cover virtually every part of America, as contributed by some of my favorite travel bloggers.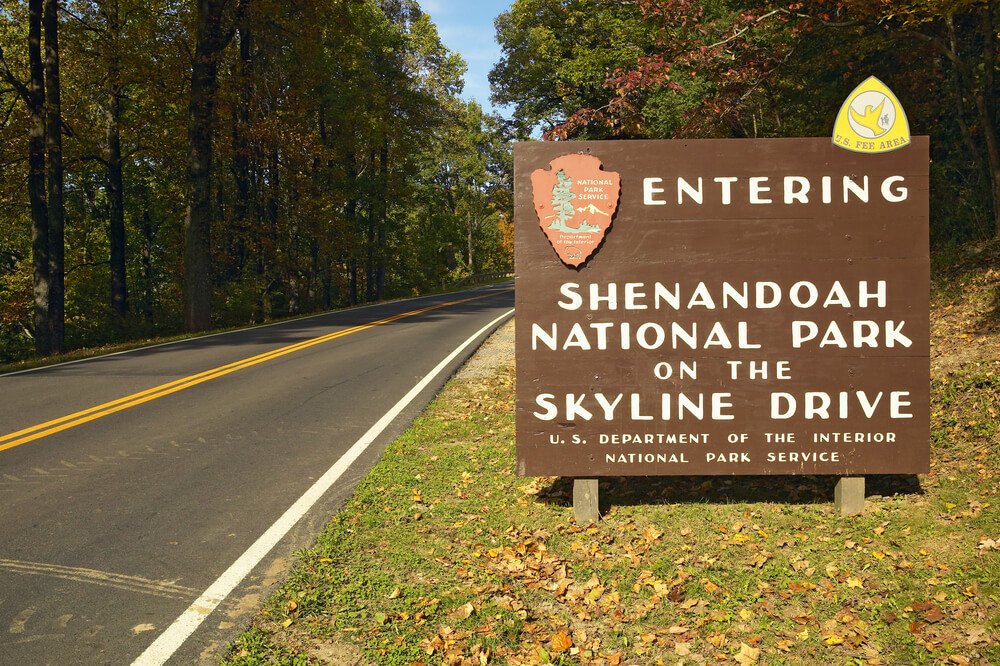 Note: This post contains affiliate links, which means I may receive a small commission if you purchase something through one of these links. Thank you for supporting the free content on this site! For more information on affiliate links and cookies, see my disclosure page for more details.
Not sure where to get the best deal on your rental? I've rented cars dozens of times through various search engines and have settled on Discover Cars as the best car rental search engine – it searches over 500 trusted rental companies to find the cheapest price for your rental! Compare prices for car rental in your destination here.
The Best US Road Trips: West Coast
San Diego to San Francisco (Pacific Coast Highway)
By Nicola Rae of Seenic Wander
Driving from San Diego to San Francisco will take travelers through some of the most impressive cities and sights along the iconic Pacific Coast Highway, or Highway 1.
Begin in sunny San Diego and drive north. Make sure to follow the signs for the Pacific Coast Highway because the GPS will often reroute you to a faster but less scenic inland route.
Los Angeles is the first stop. Depending on the amount of time available, you might choose to spend a day or two exploring the City of Angels or stick to the coast and pass through quickly. As you drive along the coast, you'll pass by Huntington Beach, Long Beach, and Santa Monica.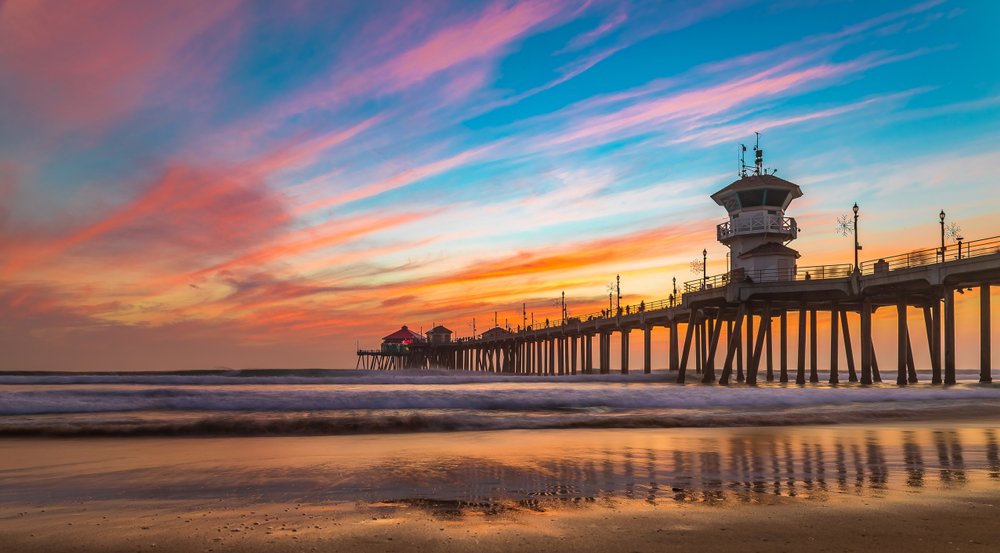 Travel inland to check out the Griffith Observatory for city views and don't miss taking a stroll along the lively Santa Monica Boardwalk.
Continue north to Santa Barbara, a laid back beach town located right on the water where you're always just a short distance from the mountains. In Santa Barbara, tour the 1700s Mission Santa Barbara or grab a bite at Finney's Crafthouse and Kitchen.
The next leg of the trip is the most beautiful because you'll be passing through Pfeiffer Big Sur State Park. Make sure to stop at the Julia Pfeiffer Burns State Park waterfall and cove, which you'll see signs for directly off Highway 1. When you hit Big Sur, stop at Nepenthe, a bohemian style shop built into the cliff where you can enjoy a cup of coffee in the densely wooded surroundings.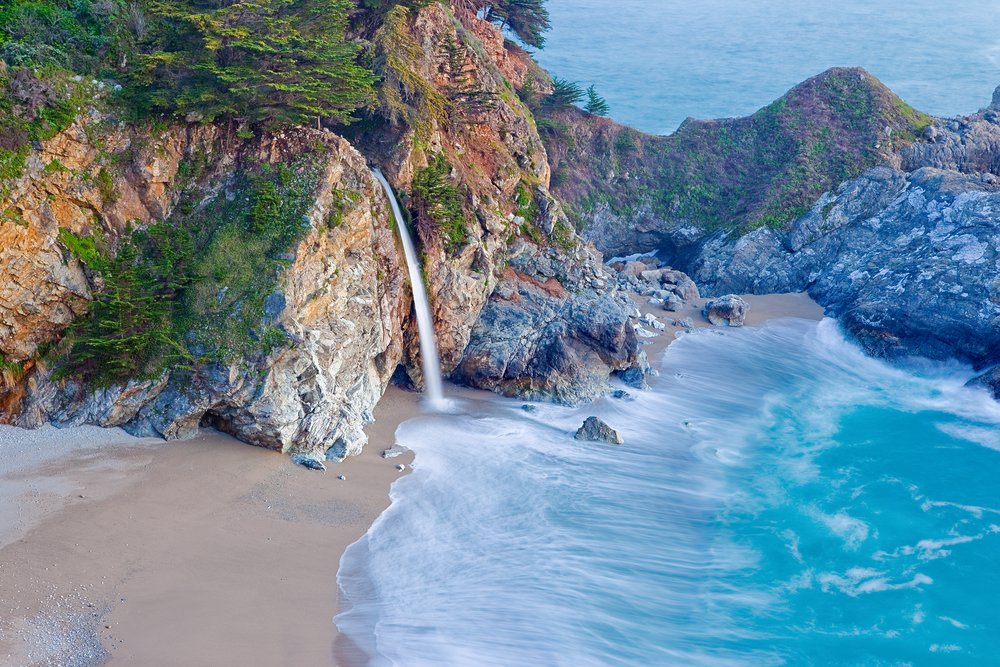 As you continue north toward Santa Cruz, you'll pass the Bixby Bridge and several lookout points on the coast. Sometimes, you'll see sea lions congregated on the rocky beaches below.
In Santa Cruz, get your thrills at the Santa Cruz boardwalk and amusement park while enjoying the views out to sea. If you have extra time, head inland to the Mystery Spot in the Redwood Forest. The mystery spot is believed to have supernatural energy, so embrace your outdoor guided tour with an open mind.
Finally, continue north to the final stop on the road trip, San Francisco.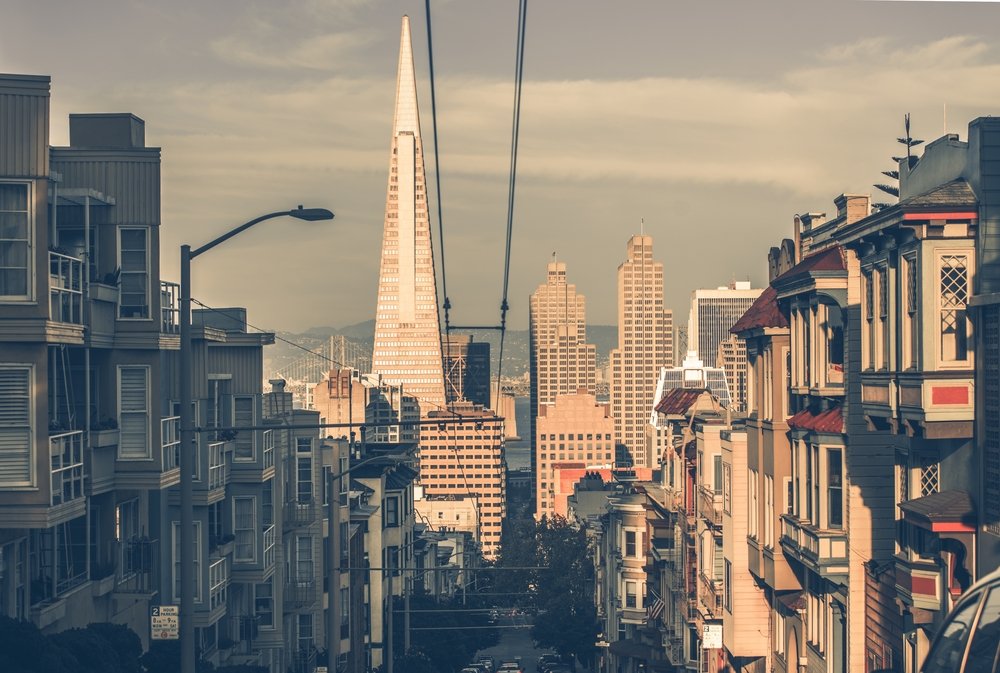 While in San Francisco, you can't miss Fishermans Warf, Ghirardelli Square, and the Golden Gate Bridge. If you have extra time, the California Academy of Science and the Haight Ashbury neighborhood shops are well worth a visit.
While it's possible to do this drive in just 2-3 days, you'll be able to see more if you devote at least 5 days to your classic Pacific Coast Highway road trip. With windows rolled down and music turned up, this is one of the best ways to experience the California coast.
Death Valley & Joshua Tree, California
By Carol Guttery of Wayfaring Views
This California road trip itinerary starts and ends at two of California's most popular parks, but don't do it as a straight shot, because there are some pretty cool spots in between if you like getting off the beaten path.
Top tip: Never schedule this road trip for the summer. Temperatures for either park can hit 116'F and many park services aren't even available in the summer. The best time to visit is early spring (for catching wildflowers) or late fall (for fewer crowds).
In Deah Valley, first stop at Mesquite Dunes. These cool sand dunes offer a lovely soft contrast to the rocky landscape that characterizes most of the park, and is best seen at dawn.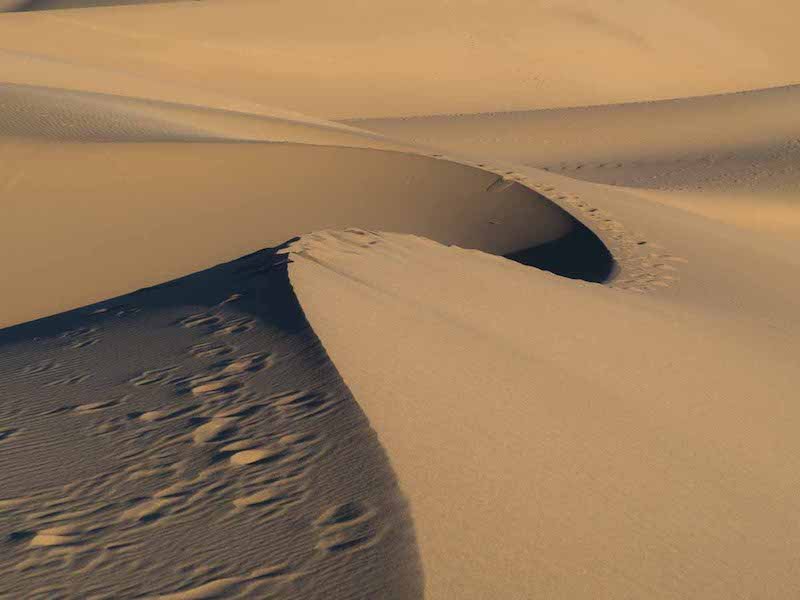 Next up is Zabriskie Point. This high spot in the park overlooks Badwater Basin, which is the lowest spot in the US. The overlook is beautiful at dawn, when the morning light behind you lights up the Panamint mountains.
Don't miss Artist Palette Drive. Death Valley was originally a mining operation and its minerals are on full display on the Artist Palette drive.
Next up, visit Rhyolite Ghost Town: This ghost town is just outside of the park on the Nevada border. But it's worth the drive to see the remains of this mining boom town.
On your way back to Joshua Tree from Death Valley, don't take the Google-recommended Highway 395 route through Barstow. Rather, take highway 127 through Tecopa and Baker.
First up, you'll see The World's Tallest Thermometer: because why not stop in Tecopa to see a gigantic thermometer? Next up ,after Baker, get on Kelbaker road through Kelso. Then hang a right to go to the Kelso Dunes. It's a sign-posted nature preserve with hiking opportunities on the dunes.
Get back on Kelbaker road, cross over highway 40 and drive another ~10 miles toward National Trails Highway. Head west and then take the pull-out for Amboy Crater. This BLM landmark is one of the youngest volcanic fields in the US with explanatory signage, hiking, and picnic tables. Then follow Amboy road south into 29 Palms and the town of Joshua Tree.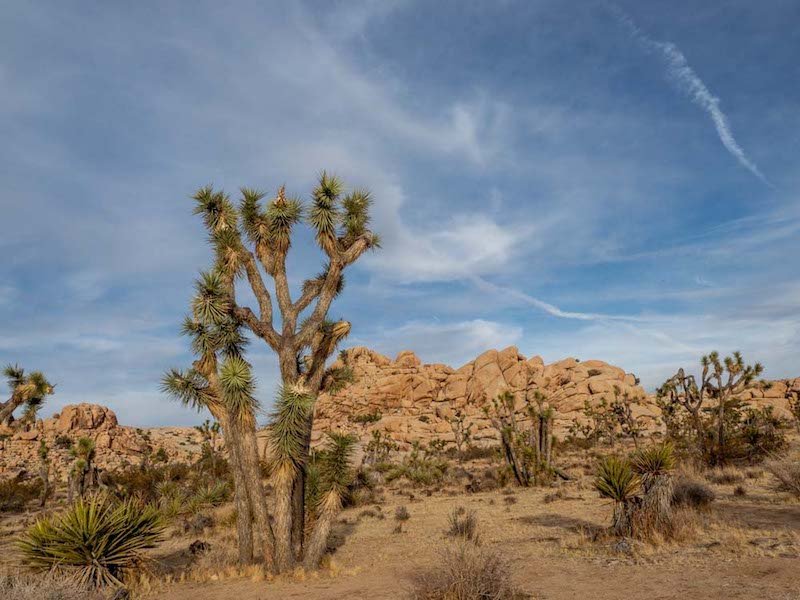 Once you've reached Joshua Tree National Park, take the Key's Ranch Tour. This mining ranch was one of the very few to survive and thrive the landscape's harsh conditions. The tour offers a great overview of park culture and ecology. But you must get reservations in advance.
Time to hike! Next, hit the Barker Dam Loop trail. This 1.3-mile interpretive loop has nature markers and a small spur leading to Native American cave paintings.
Afterward, drive the Queen Valley Road. This dirt road is a quiet drive between Barker Dam and the Skull Rock.
Be sure to catch sunset at Keys View./ The views here are great all day but at sunset, the desert really lights up.
Lastly, be sure to save some time to find cool art in Joshua Tree! The town has always attracted outsider artists and spotting things like toilet sculptures, a kitchy knitted animal museum and a portal to a parallel universe are some of the coolest things to do in Joshua Tree town.
Eastern Sierras, California
By Kelsey Frey of Sights Better Seen
The Mammoth area is located in central California, on the eastern side of the Sierra Nevada mountain range. Mainly known as a winter destination due to its ski resort, it's often overlooked by out of state and international travelers.
However, there are a plethora of amazing and unique destinations along the main road, Highway 395, that are worth exploring during the other seasons! Fall is especially nice due to lower numbers of visitors and the swath of golden Aspen trees that cover the area.
If you choose to visit in winter or early spring, be aware that this area gets a lot of snow so you may need tire chains to pass through. Here are my favorite stops on an Eastern Sierras Road Trip!
Begin at Bodie. Once a bustling gold-mining area, Bodie was quickly abandoned in the early 1900s and became a ghost town. Now a State Historic Park, you can wander along the pathways and observe well-preserved buildings and furniture pieces.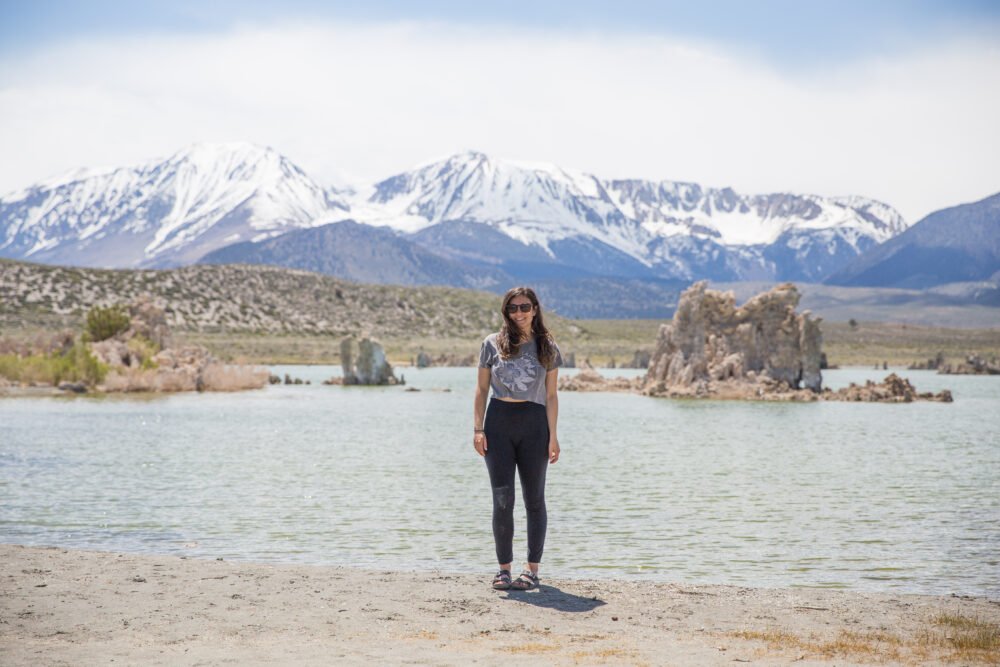 After Bodie, head south to Mono Lake. This lake has such a high salt content that you can actually float in it! You can access the water from Navy Beach if you'd like to try for yourself – the summer or fall would be best for this, as there is less freshwater from rain or snow runoff. There are lots of birds in the area, too, as well as unique limestone rock formations called 'Tufas'.
From Mono Lake, drive to the town of Mammoth Lakes and scout for natural hot springs.
The most famous is Wild Willy's due to its heart shape. It can get a little rowdy at night, and some people swim nude. There are many other springs in the area, but get there early as they fill up quickly!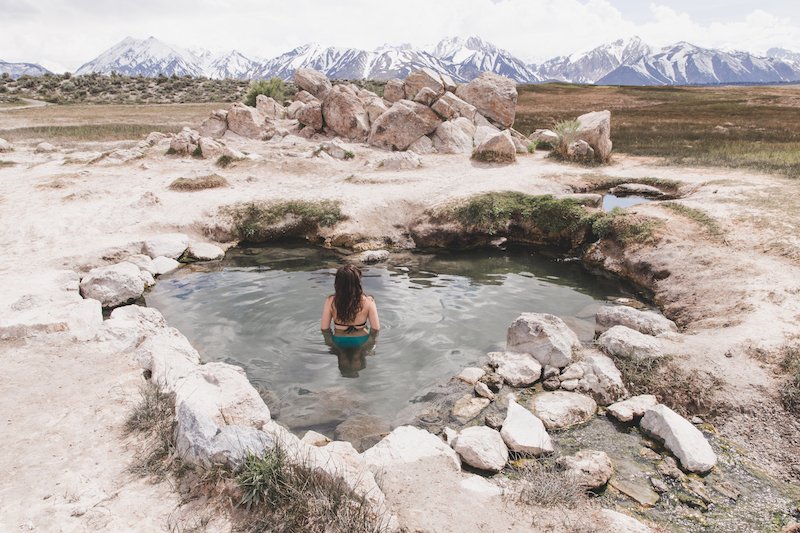 This is also a great area to stop and camp, since it's all BLM land and free to stay. There are no toilets in the area, except for a portapotty at Wild Willy's. Please be respectful and pack out anything you bring.
From the hot springs area, you can backtrack a little and hike to Devil's Postpile, a unique geological rock formation, and Rainbow Falls, a gorgeous waterfall. These are pretty popular hikes, so get there early to beat the crowds. Inyo Craters is another cool hike nearby, too, that's more off the beaten path.
From here, you can stop at Lake Sabrina or another nearby lake (there are plenty in the area!) if you fancy a boat ride. Rent a paddleboat or kayak on Lake Sabrina and enjoy the gorgeous mountain views.
If you have time, I'd highly recommend a stop in Big Pine! The Big Pine Lakes Trail is gorgeous, but certainly not an easy feat.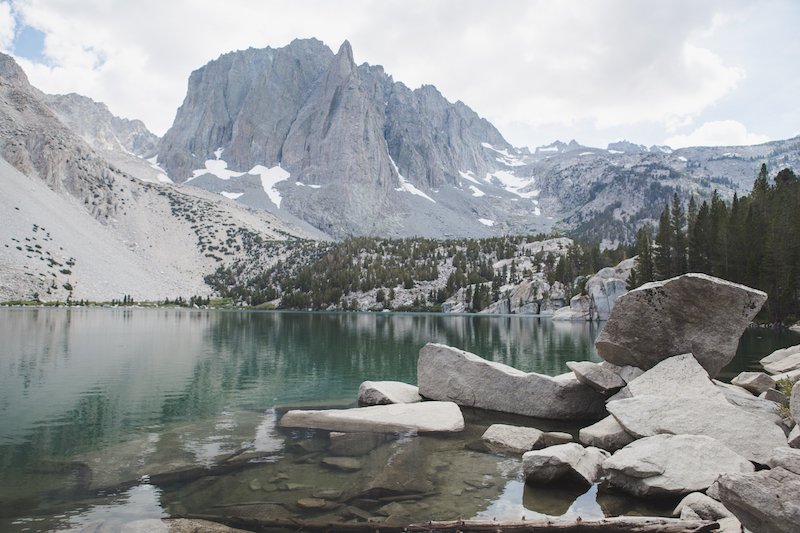 The hike up is pretty grueling, but the 13-mile loop is definitely doable in one day as long as you start early. You'll see 8 beautiful lakes filled with bright blue water; Second Lake, with its backdrop of Temple Crag, is the crowd favorite.
Oregon Coast
By Adelina of Pack Me To
Highway 101 along the Oregon Coast is a beautiful drive filled with stunning views around every corner, large expansive beaches, and great opportunities to view nature and wildlife. Without a doubt, it's one of the best road trips in the USA.
I recommend starting at the north end as you'll have better views with the water being right next to you. Having done the drive a handful of times, here are my favorite and best things to do along the Oregon Coast.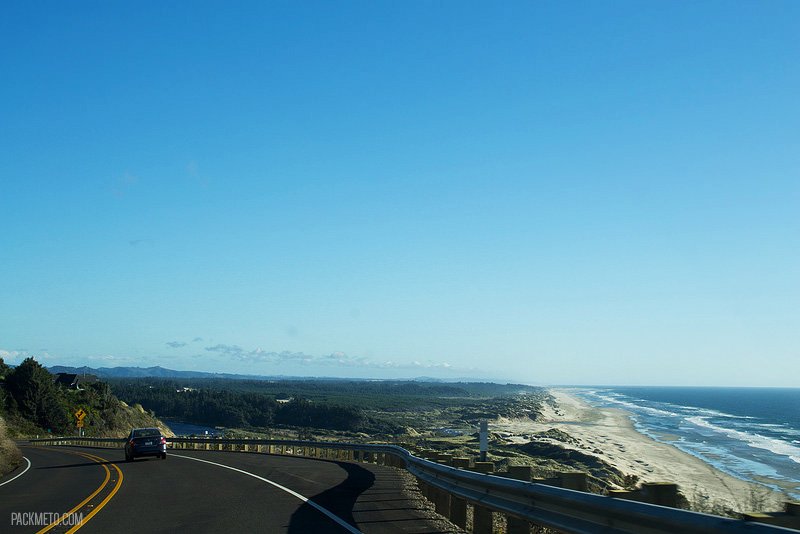 Start in Astoria, Oregon and explore this charming town used as the setting for the cult classic, The Goonies.
Before you leave the area, head into Fort Stevens State Park where you can get up close to the shipwreck of the Peter Iredale. Next, head down about 25 miles to Cannon Beach famous for its Haystack Rock, a sea stack that stretches 235 feet high. Depending on whether the tide is in or out, you get a completely different experience.
Your next stop are the sand dunes in the Oregon Dunes National Recreation Area located close to Florence, Oregon. You can rent your own ATVs and go exploring through the dunes, but for those wanting a little more security in the experience (and don't want to risk getting lost or stuck among the dunes!), I'd recommend going on a tour in a giant dune buggy.
Finally, the last stop is to see the sea stacks in Bandon, Oregon at Face Rock State Scenic Viewpoint. If you time your visit right and the tide is out, you may be able to walk a labyrinth etched in the sand.
While these are my favorite things along the coast, there are a ton more to see from enjoying a scoop or two of delicious ice cream at the Tillamook Cheese Factory to the sea lion caves by Florence to the Yaquina Head Lighthouse near Newport, not to mention viewpoints and cool natural attractions as well.
Give yourself enough time to thoroughly explore the coast as you'll be surprised and happy that you did.
Southern California
By Eemma of Always a Gringa
Southern California was made for road trips. Coming from LA, the first stop on the trip is the infamous roadside attraction; the Cabezon dinosaurs. For a small fee, you can check out their museum, see more of the dinosaur,s and even climb to the top of T-Rex.
Just a little over an hour southeast of the Cabezon dinosaurs is the Salton Sea. The Salton Sea is a large salt water lake, located in the middle of the desert. The sea has increased in salinity over time, making it difficult for fish to survive, resulting in a beach full of fish bones and an ever present fish smell.
Next stop is Leonard Knight's life work; Salvation Mountain. You can spend probably a good hour and a half exploring Salvation Mountain before running out of things to see or dying of heat exhaustion.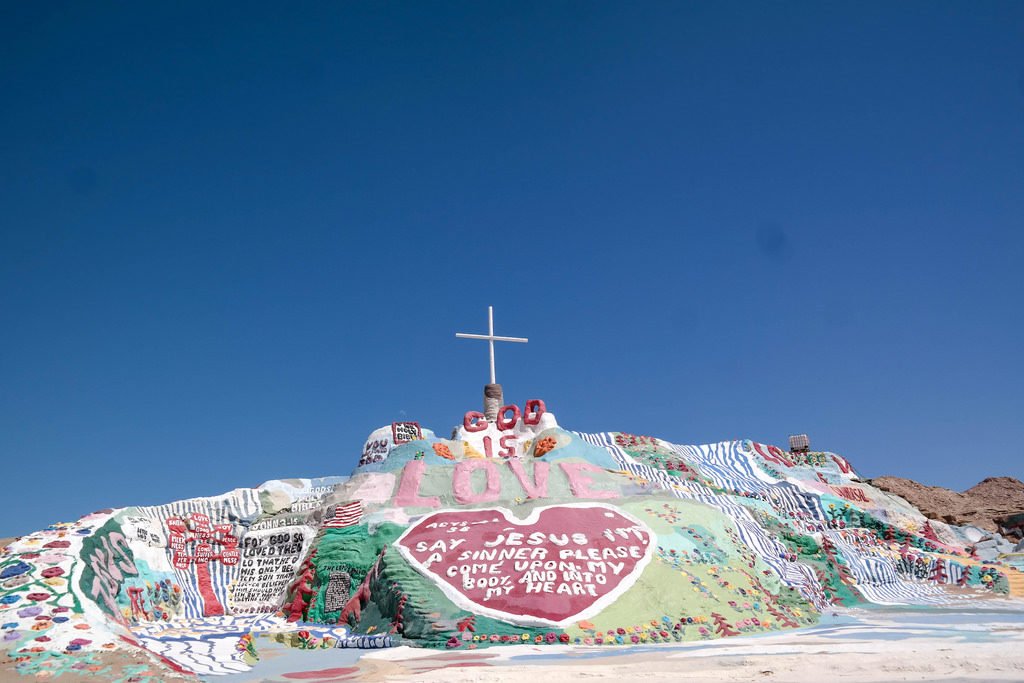 Minutes away from Salvation Mountain is "the last free community in America" Slab City and its unique art display, East Jesus. After visiting Slab City and East Jesus head over to Palm Springs in the Coachella Valley.
After staying the night or spending the day in Palm Springs you can head over to the last leg of the journey, Joshua Tree National Park.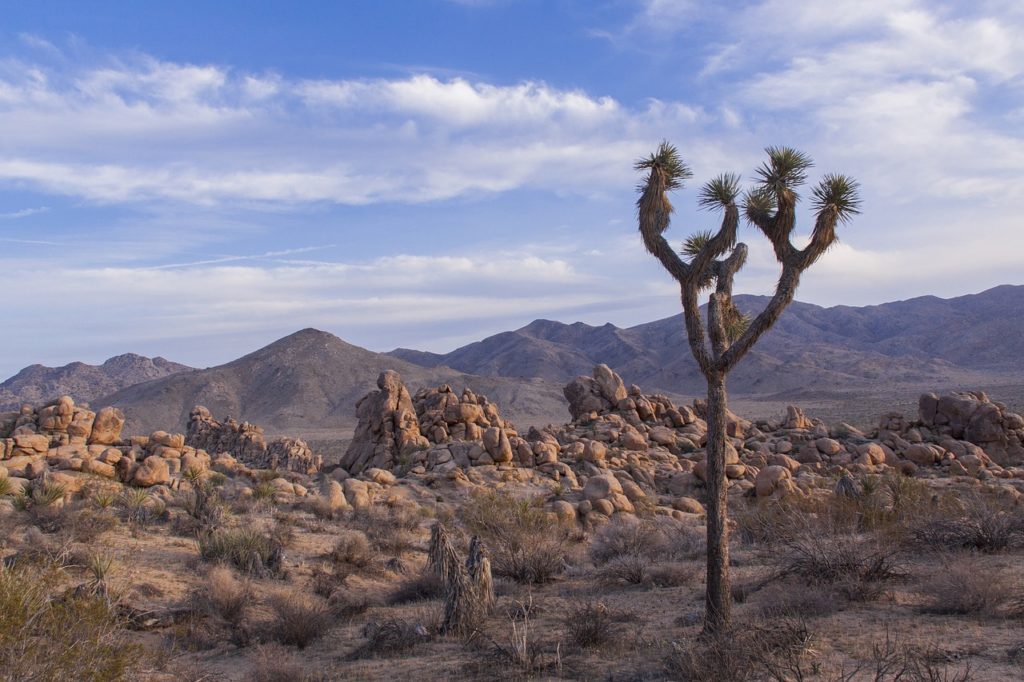 Joshua Tree can easily be a whole day excursion and if you love camping under the stars I would recommend making it at least a two-day trip.
After Joshua Tree head back to LA or continue your Southern Cali road trip adventures by heading south to San Diego or northeast to Las Vegas.
Lake Tahoe to Salt Lake City via 'The Loneliest Road in America'
Contributed by Allison of She Dreams of Alpine
Heading from Lake Tahoe, CA to Salt Lake City, UT will take you across Nevada on a stretch of U.S. Route 50 dubbed the "Loneliest Road in America."
While it sounds like that might make for a boring road trip, it's truly anything but, with a variety of interesting attractions along the way, from the quirky to the spectacular.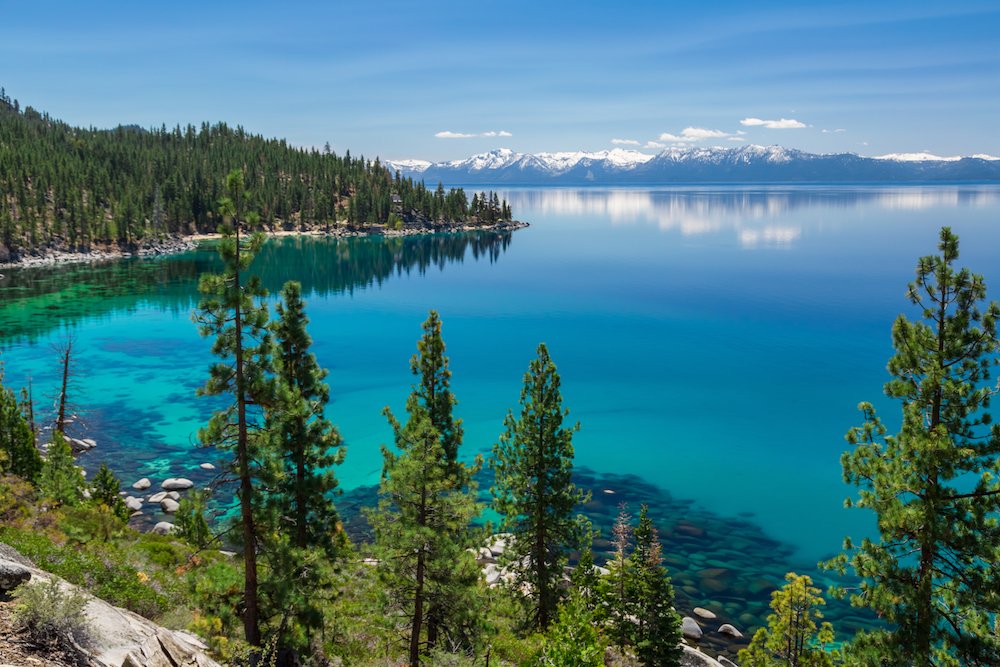 After leaving Lake Tahoe, your first fun stop will be in Fallon, NV, just about an hour and a half into your journey. Here you can find Churchill Vineyards, one of the few vineyards in Nevada for a little wine tasting, or check out the adjacent Frey Ranch Estate Distillery if spirits are more your style. Just outside of Fallon, you can peer at the petroglyphs in the Grimes Point Archaeological Area.
Then it's time to hit the road again for a bit as you make your way to the Sand Mountain Recreation Area. Sand Mountain was a stop on the Pony Express Route in the 1860s, and now it is home to a massive 600-ft sand dune that you can explore on foot or by ATV. Once you've worked up an appetite for lunch, head about 25 miles east until you reach Middlegate Station, another Pony Express stop that is now a restaurant serving giant "Monster" burgers.
After refueling, head about an hour east on the Loneliest Road until you find yourself in Austin, NV. The top attraction in this tiny town is Stokes Castle, a castle built from stone back in the silver mining days. To stretch your legs a little, trade your car for a mountain bike and ride one of the many trails around Austin.
Then buckle back up for another hour-long drive to the town of Eureka. Known as "The Friendliest Town on the Loneliest Road," Eureka is an old mining town with plenty of history, including the Eureka Opera House. If you need a pick me up for the next leg of the trip, grab a cup of coffee at The Roost.
Another hour or so drive will land you in Ely. Just before you enter the town, stop at Garnet Hill, a former active volcano, where you can now try your hand at searching for shiny garnets, which will make a perfect sparkly souvenir from your road trip.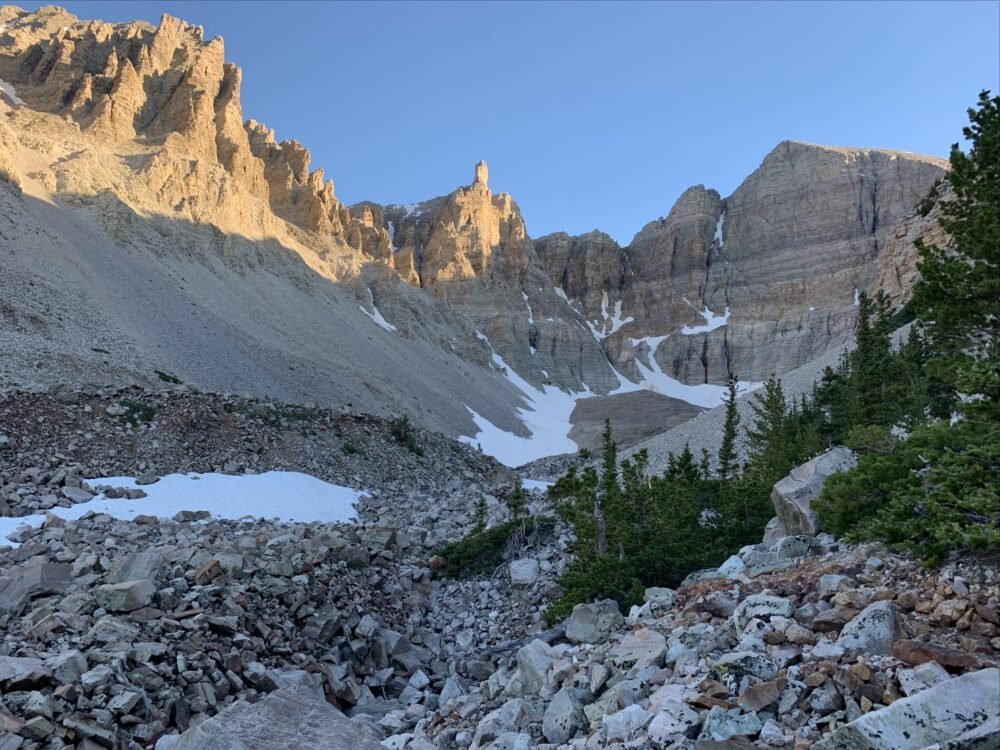 But the crown jewel of the Loneliest Road in America is Great Basin National Park. This hidden gem features 77,180 acres of rugged landscape, including ancient groves of bristlecone pines. The Lehman Caves, composed of limestone, are a stunning natural wonder, and you can take a guided tour of the stalactites and stalagmites.
Give your legs a workout before the final leg of your drive to Salt Lake City by heading out on one of the many spectacular hikes in Great Basin.
As you can see, the "Loneliest Road in America" isn't that lonely if you know where to look, and it makes for a unique and fascinating road trip from Lake Tahoe to Salt Lake City.
The Best US Road Trips: Southwest & Mountain West
American Southwest
Editor's Choice
The American Southwest is so iconic for a reason. It looks almost like another planet, and has even stood in for Mars in many a sci-fli flick.
Start your road trip in Las Vegas for the best car rental prices — you're looking at a much more expensive road trip than if you start in Utah or Arizona. From Vegas, check out the Hoover Dam while en route to Flagstaff, your first stop.
Enjoy Sunset Crater National Monument and take the cable car to the top of the nearby mountains if it's in season. But the real reason you're in Flagstaff is your proximity to the South Rim of the Grand Canyon, your first national park of the trip (hint: buy the annual pass, it's much cheaper than buying separate admission each time!)
After Flagstaff, make your way to Page, where your Instagram will reach its peak. Antelope Canyon is an absolute must, and so is Horseshoe Bend.
After Page, start heading towards Kanab, where you can see the Toadstools and Coral Sand Dunes National Park. Don't go to Zion just yet though — save that for your trip back!
After Kanab, head to Bryce Canyon National Park where you can see the iconic hoodoos that make up this famous national park. Next, make your way towards Moab where you'll find a trifecta of photogenic parks: Arches National Park, Canyonlands National Park, and Dead Horse Point State Park.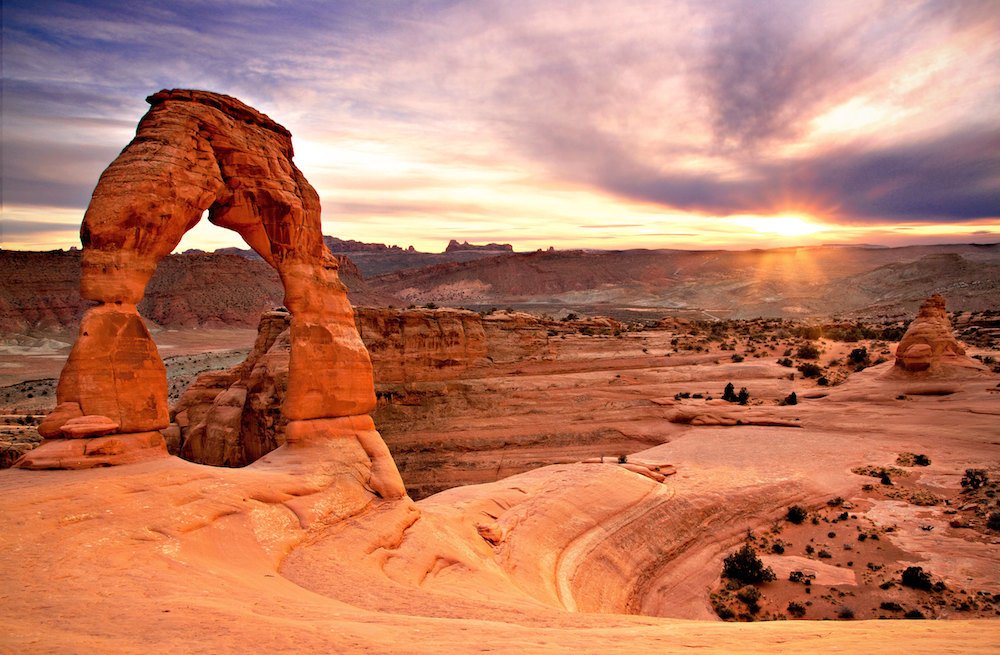 On your way back towards Vegas, you can either head back the way you came or take the scenic route through Monument Valley.
But no matter what you do, make sure you save Zion National Park for last! The Angels Landing hike is epic and the perfect way to end your trip on a high note.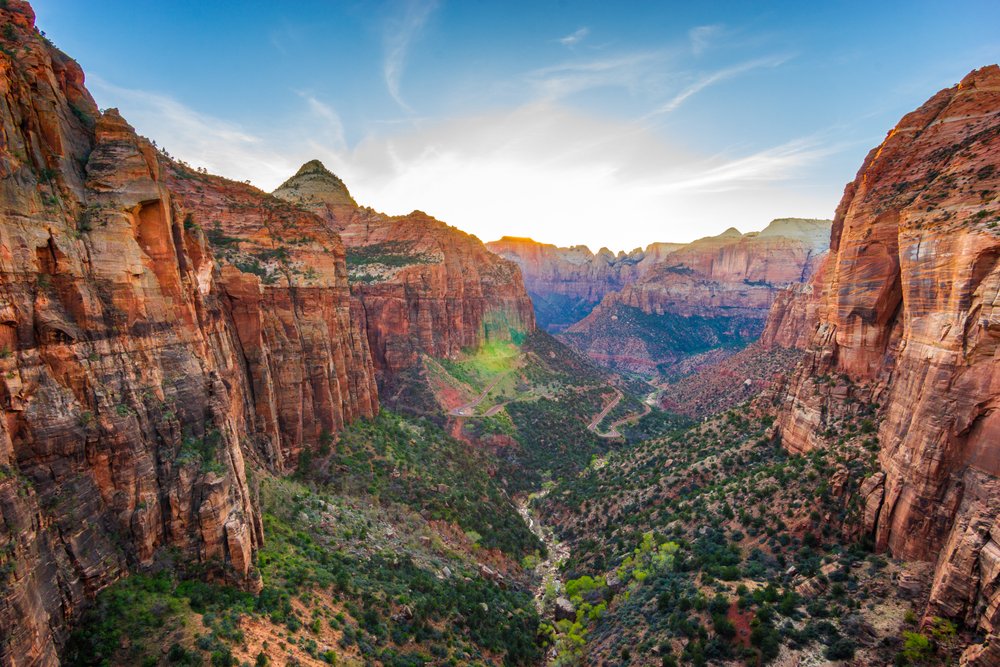 In addition to hikes and views, there are loads of cozy towns along the way. You can find anything from biker resorts, delicious cafes, and quirky museums just off of the parkway.
This US road trip is truly one of America's treasures and should be enjoyed by anyone traveling through the American Southeast.
Rocky Mountains, Colorado
By Ashley from Impact Winder
If you find yourself in Colorado, please do yourself a favor and don't spend all your time on the front range. To truly see this area, you need to take a road trip further into the Rocky Mountains of Colorado to really see this incredible mountain state.

For one of the most picturesque summer road trips, start from Denver and head north through Boulder, Lyons, and into Rocky Mountain National Park (RMNP) which is located on the doorstep of the mountain town of Estes Park.
While in Estes Park, stop for a meal at SEASONED which is a wonderful American bistro in the middle of town. Before or after your meal, head out for your first hike in RMNP. One of the best hikes is Mt. Ida or up to Flattop and Hallett Peak if you arrive in the summertime. If you ever come during the winter season, snowshoeing or cross country skiing can be a great way to see the area.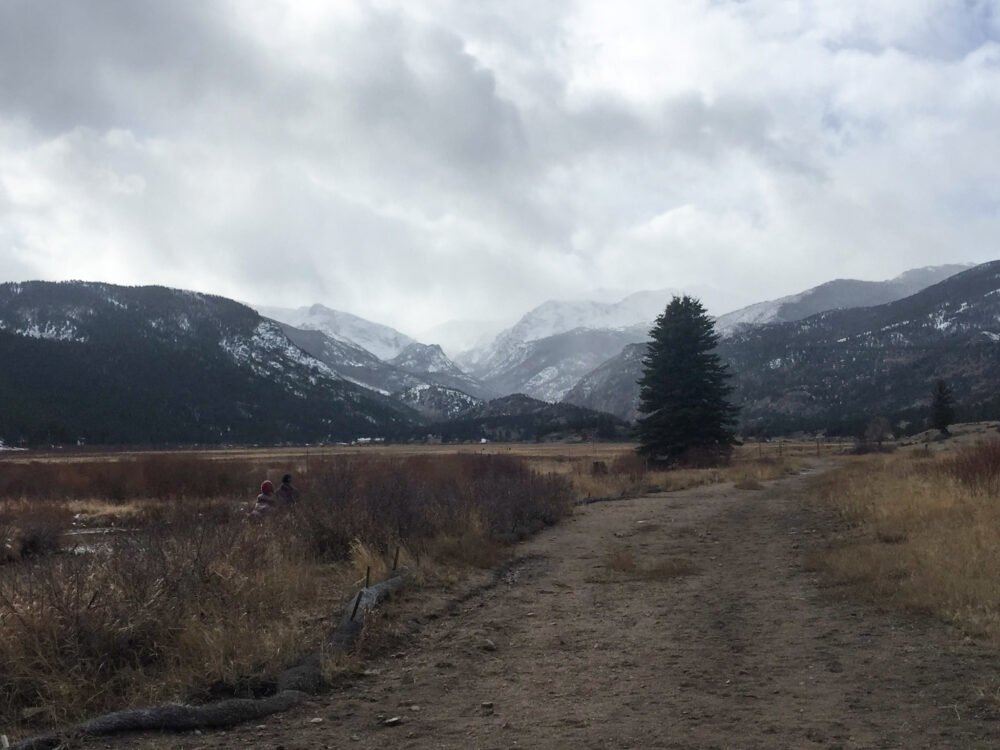 From Rocky Mountain National Park/Estes Park, take Hwy 34 West for a scenic drive that takes you onto the other side of Indian Peaks (note there is no road access during winter).
From here you can hop on several trailheads that bring you up into the lakes of the Indian Peak Wilderness. All hikes are well worth the trek up. The more popular hikes include Dorothy Lake, King Lake, and Devil's Thumb Lake.

After your hike, start driving south and make your way down to I-70 where you have your pick of incredible mountain towns to stay in – including Silverthorne, Vail, or Beaver Creek. Head West towards Glenwood Springs to have a soak at the world-famous hot springs or check out the underground caverns nearby. A great hike in the area is Hanging Lake – but head there extra early as it's incredibly popular.

From Glenwood Springs you can either head south and explore Black Canyon of the Gunnison National Park (if you have time) or head East back along I-70 to explore the incredible mountains and towns on either side.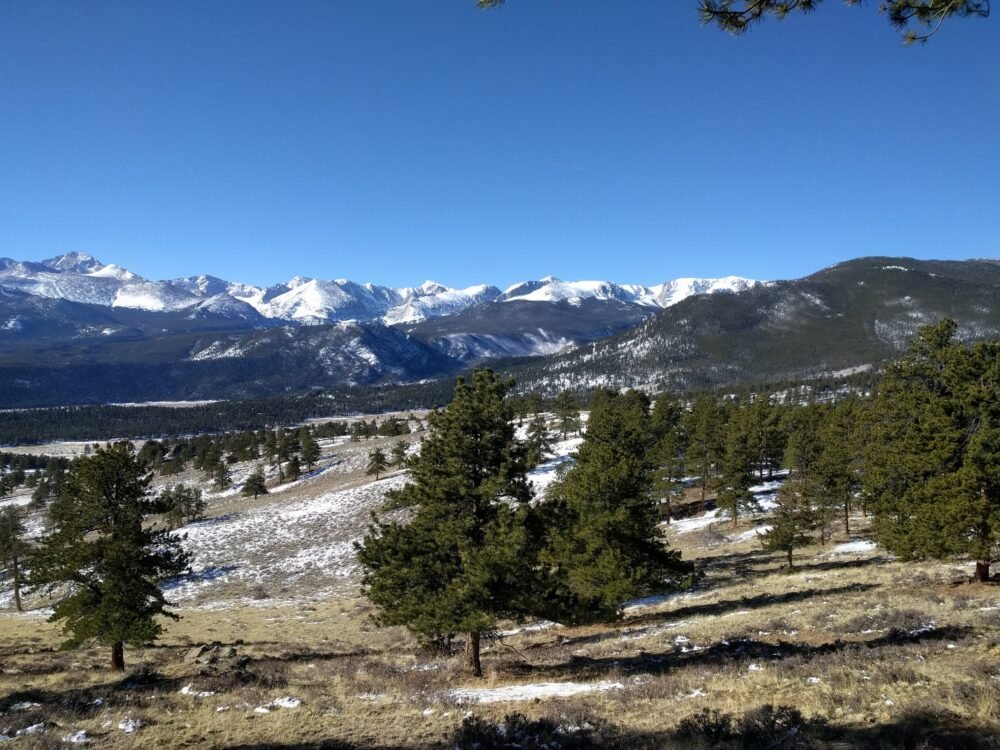 Aspen, Breckenridge, or Leadville are all great options and are each individually known for their unique and beautiful hikes, historic downtowns, and adventure sports.

As you make your way back towards Denver on I-70, stop at the historic town of Idaho Springs for a brewery visit or general lunch stop. With a beautifully picturesque and historic downtown, this little mountain town is a great place to walk around and stretch your legs after your drive.
If you are up for it, just up the road is Black Hawk Casino Resort – if gambling is more your thing. After these last two stops, head back on I-70 towards Denver and the end of your Rocky Mountain road trip.
Yellowstone National Park, Wyoming
By Cath Jordan of Passports and Adventures
One of the best road trips to take in the US is one in which you explore the amazing Yellowstone National Park.
The world's first National Park, this area of astounding beauty, mostly located in Wyoming, is a must-visit place in the US, particularly for a road trip. While there are tour buses offering visits to the park, you should have your own car to ensure you can explore the park at your own leisure.
One of the best places to stay for visiting Yellowstone National Park is West Yellowstone, the town at the west gate of the park. There are numerous hotels located in this lovely town to suit all budgets. While there is accommodation in the park, these get booked up a year in advance, so West Yellowstone may prove easier.
It is a short 30-minute drive to the Madison Junction within the park from where you will start your exploring. Ideally you will need to spend 3 days in Yellowstone to fully appreciate the park, If you have longer, even better. While you could see the park in less time, this doesn't leave you with much free time to get out and explore on foot. Top tip: do not underestimate the size of the park and the driving distances between places.
On day one, spend most of your time around the geyser basins in the south of the park. First stop should be Grand Prismatic Spring. Get there early to get parking and to avoid the crowds. Then you can double back to explore the Lower Geyser Basin before heading to the most famous of them all, Old Faithful Geyser.
Once finished there, you could drive eastwards to the West Thumb Geyser Basin and then head back north to the Norris Geyser Basin. This will probably take you a day and cover most of the must-see geysers in Yellowstone.
On day two, drive the lower section of the Grand Loop Road from Madison, to Canyon and past Yellowstone Lake, before returning to Madison. Starting your day early, stop at Gibbon Falls, before making your way to Canyon.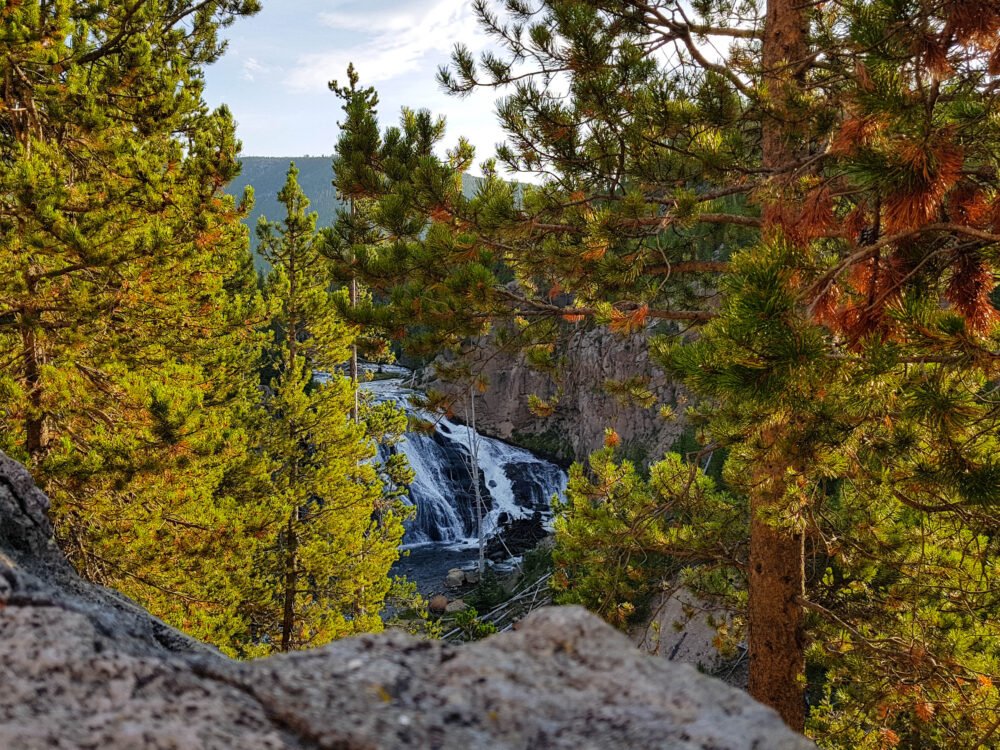 Get into the park early to get parking at the main Falls of Yellowstone so you can walk down to the viewing point for the Lower Falls of the Yellowstone River. This gets very busy later in the day. From there, also check out the Upper Falls before driving along the Yellowstone River and the Hayden Valley. Be prepared to stop to view herds of bison along here. There is also a great area to stop at the Mud Volcano to view other geothermal features of the park.
From there, continue south along the edge of Yellowstone Lake, the largest in the park, stopping at the historic Yellowstone Lake Hotel. You can enjoy a walk along the shore or take one of the free tours of the hotel to discover more about the hotel and the history of the park. From there, you can enjoy a leisurely drive back to Madison, crossing the Continental Divide until you reach Madison. If you want to stop at Old Faithful again, do so. This will complete the lower section of the Grand Loop Road.
Day three will see you exploring the upper section of the Grand Loop Road. If you didn't get to see the waterfalls of the Yellowstone River, arrive early at Canyon and see these before venturing north along the road. From Canyon you should head north towards Roosevelt to allow you to drive the Dunraven Pass, a road that heads up along the mountainside and will allow you to enjoy spectacular views across parts of Yellowstone. If you enjoy hiking, some of the best hikes in Yellowstone are in this area. Just make sure you are equipped and prepared to follow the bear safety rules of the park.
Continuing north, you will pass by Tower Waterfall before arriving at Tower Junction for Roosevelt Lodge. If you book the Old West Dinner Cookout (highly recommended), it is from here that you will join your dinner excursion. From there you can drive north into the Lamar Valley where you are likely to view bison and wolves if you are there early in the morning.
From Roosevelt, continue west to the Mammoth Hot Springs area where you should take time to visit the Albright Visitor Centre. North of here is the Boiling River, one of the safe areas to do river swimming in the park. Completing your tour of Yellowstone will see you drive south from Mammoth towards Norris and then out of the park along the Madison River where, if you are there late in the evening, you can enjoy amazing sunsets to the west. 3 days is just enough time to enjoy all that Yellowstone has to offer and ensure you visit the must-see places in the park.
Glacier National Park, Montana
By Zach and Julie of Ruhls of the Road
Glacier National Park is without a doubt one of the best and most beautiful National Parks in the world. This park also plays host to one of the most beautiful stretches of road in the world: the Going to the Sun Road.
The Going to the Sun Road is a 50 mile stretch of road that goes from Apgar, Montana to St Mary, Montana, right through the heart of the park. Along the route are an endless number of beautiful sights and lookouts, including Lake McDonald, the largest lake in the park.
Lake McDonald is a jaw-dropping lake. Each morning, as the sun rises over this national wonderland, the stillness of the lake reflects the mountains perfectly, making for an epic view each morning.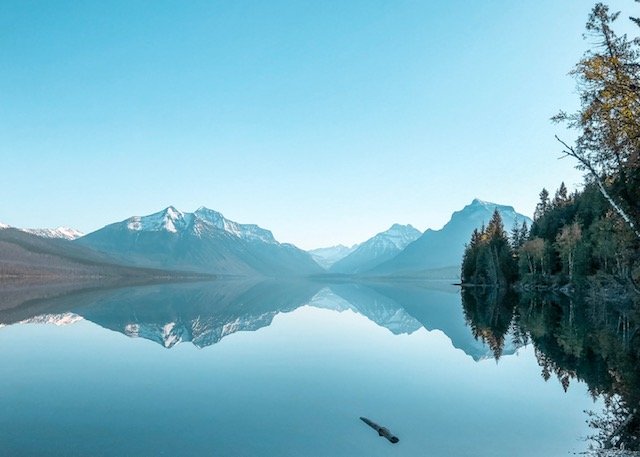 Along the lake are a few hikes, the best of which is Avalanche Lake. The Avalanche Lake hike is 4.5 miles with an elevation gain of 750 feet, and takes you along an icy blue glacial river up to the lake, nestled amidst the mountains of Glacier. Avalanche Lake, like Lake McDonald, is often perfectly still and thus perfectly reflective. This place is a perfect spot for a picnic, photos, or just for quiet reflection as you enjoy the view.
Red Rock Point and Crystal Point are great overlooks where the beauty of Glacier spreads before you in an incredible panorama. Keep your eyes peeled and you may be able to spot some of Glacier's famous wildlife: herds of elk and deer, mountain goats, bears, and moose are all roaming the park in various areas.
At the apex of the Going to the Sun Road is the Logan Pass Visitor Center, where you can make a stop an learn about the history of the park, as well as see a few incredible viewpoints. One of the best hikes in the park, the hike to Hidden Lake, is also located here at Logan Pass.
Along the backside of the Going to the Sun Road, stop at any of the multiple glacier viewpoints from the roadway. The final lake along the road is St Mary Lake, a lake that is nearly as big, and just as beautiful, as Lake McDonald. Enjoy relaxing at this lake, have a picnic, and enjoy the stunning view before you.
As a bonus, head to the Many Glacier area of Glacier National Park for more epic hikes and lakes, and to see that amazing wildlife that makes Glacier so special. Enjoy your road trip!
The Best US Road Trips: Midwest
Wisconsin
One of the best USA road trips you can take is Northern Wisconsin. Why? Because this remote area of the US is still not very discovered and not crowded by tourists.
On top of that, there are plenty of things to do in Northern Wisconsin and plenty of natural wonders are awaiting you. Thus, get in your RV or car and explore this gorgeous part of the US. Especially if you are an outdoor lover, Northern Wisconsin will be your heaven!
Drive to some of the prettiest lakes in Wisconsin, hike in the Big Bay State Park, kayak along with the Apostle Islands and rent a romantic log cabin: these are only a few of the things that should be part of any road trip in Northern Wisconsin.
Don't forget to stop in Bayfield, the gateway to the Apostle Islands and one of the cutest, historic town in Northern Wisconsin.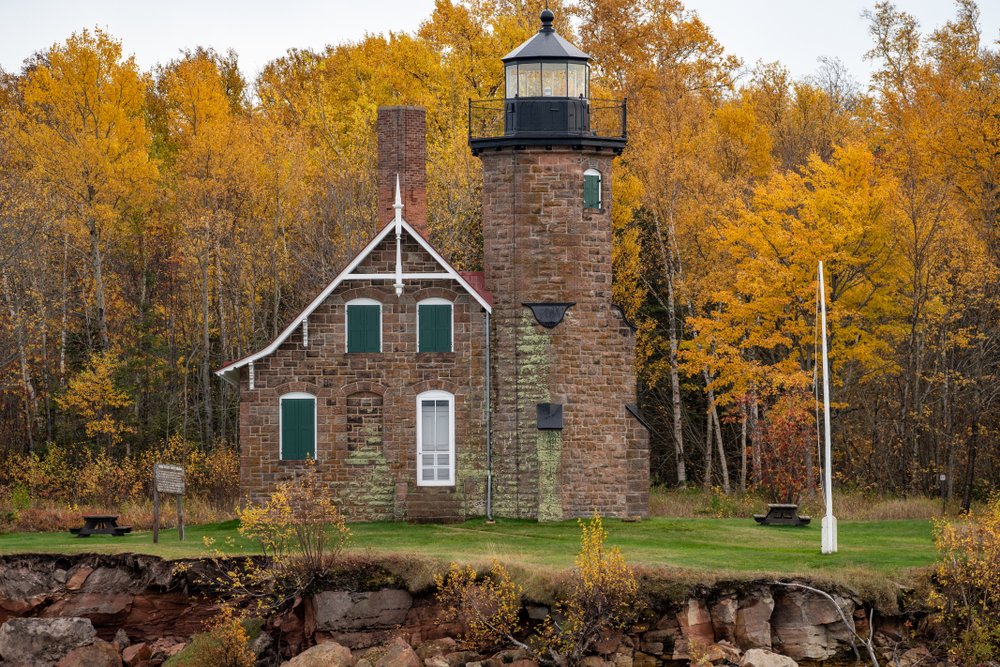 If you are more of a city person, a stop in La Crosse is an absolute must. Here you can visit the town's best breweries and enjoy hearty Wisconsin food.
Other mandatory stops would be Tomahawk, Pattinson State Park, the Devil's Lake near Baraboo and the scenic Chequamegon-Nicolet National Forest.
If you are looking for the best resorts in Northern Wisconsin, I recommend having a look at the lake cabins near Bayfield.
Route 66 (Midwest to Caliornia)
By Stephanie Craig of Oklahoma Wonders
The most quintessential American road trip, a trip down US Route 66 harkens back to the earliest days of American road trips. In fact, many of the famous sites on the route are places that once served train travel but had to rapidly shift to serving those traveling by car instead.
The traditional starting point is in Chicago and the official endpoint is the Santa Monica pier, but you can make the road trip in either direction. You can also choose just to do a portion of the trip depending on how long you have to explore.
There are tons of great neon signs, drive-in theaters, throwback motels, and other kitsch along the route. There are also great preserved original gas stations, dozens of museums, two different historic Ferris wheels, and countless roadside diners. In fact, no two people who set out will have the exact same experiences since the are an infinite number of combinations of the best things to see on Route 66.
For your trip, I suggest starting out in Chicago at the official Route 66 "Begin" sign. If you have a few days to spend in Chicago before your trip, take in the Chicago Institute of Art as well as the Navy Pier before you leave on your trip.
Another important site to visit is one of the first thing you'll see when crossing from Illinois into Missouri, The St. Louis Arch is a monument to western travel and movement. While we may be contextualizing how we think about America's push westward, it's hard to deny that the Arch symbolizes an important chapter of American history.
A fun roadside stop that embodies the fun kitsch factor of Route 66 is the Catoosa Blue Whale in northeast Oklahoma. This art project has been recently restored by the town and is free to visit.
While there are several important UNESCO World Heritage Sites and UN National Parks along the route, but the biggest and most popular to stop at is the Grand Canyon. While it isn't directly on Route 66, you can easily visit as a day trip from Flagstaff, Arizona.
Finally, your trip ends at the Santa Monica Pier. Snap a selfie with the official Route 66 "End" sign before spending a day at the beach relaxing in the sand. You've earned it!
The Best US Road Trips: The South & Texas
Texas
By Yulia of The Foodie Miles
After moving to Texas from New Hampshire, where I could cross a state border in a one hour drive, it was hard for me to accept that in the Lone Star State you can drive for eight hours and still find yourself in Texas.
But living here made me realize how diverse one state can be. From the hip and cool bars of Austin to the Europeablun-like River Walk of San Antonio to the gorgeous nature of state parks – you can cover it all without ever leaving Texas!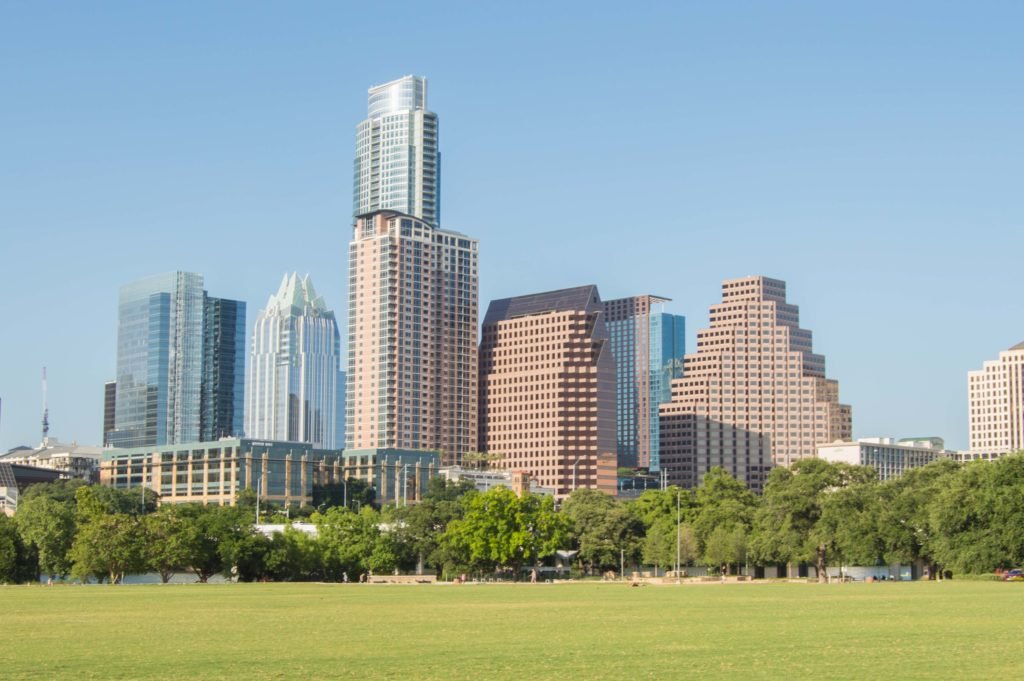 Start your US road trip from Austin and explore the hip and weird side of the state. Visit the colorful Hope Outdoor Gallery that provides space for local artists to express themselves right in the city center.
Visit the Cathedral of Junk which is exactly what the name states: a several stories tall structure fully made of clutter. Try on cowboy boots at Allens on South Congress Avenue and listen to live music on any day of the week on Sixth Street.
Next stop is in San Antonio! It might be located only one and a half hour's drive from Austin, but you'll feel an unmistakable change of vibe. Historic buildings in the city center and the miles-long River Walk with cute little shops and restaurants on both sides instantly give you the feeling of strolling the streets of European capitals.
Feel the history come alive at the Alamo, 18th-century Spanish mission that marks the battle for Texan independence from Mexico. And if you feel especially courageous, try to eat the 3-pound cinnamon bun at Lulu's that was featured in Man vs. Food!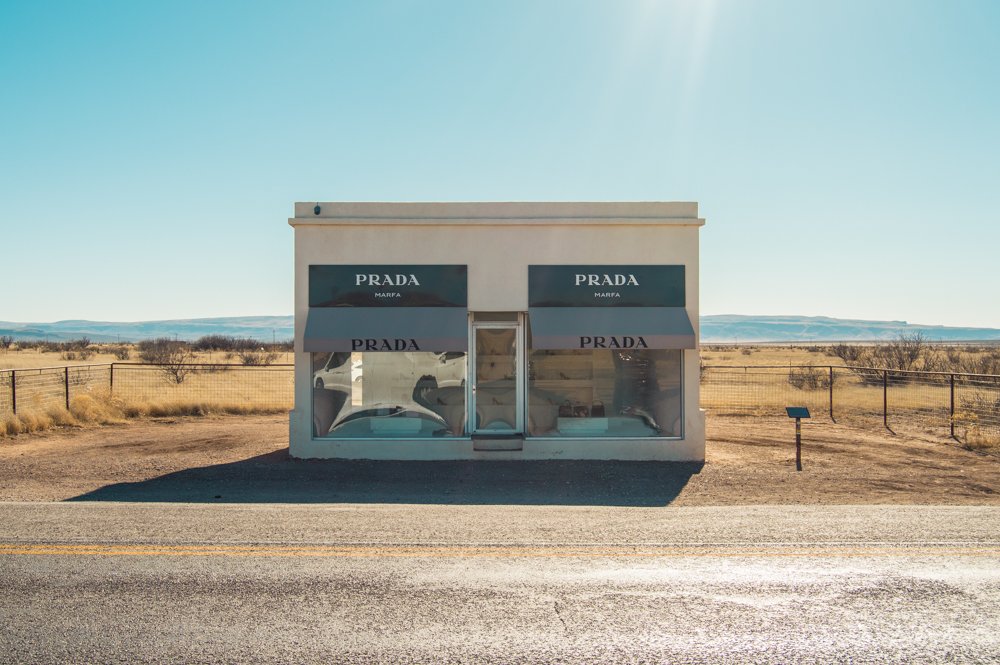 Next, we are headed to West Texas and one of its main attractions for art-aficionados and fashionistas – a little town called Marfa.
With a population of only 2,000 people, the town attracts attention not only of travelers from around the world, but even celebrities like Beyoncé and Matthew McConaughey. Discover modern art in Chinati Foundation, take a picture in front of the famous Prada shop located in the middle of the desert and try the amazingly delicious Marfa burritos.
An hour away from Marfa is an even smaller town, Terlingua, with a population of 1,000. Why go to such a tiny town you ask? Because although small, Terlingua has so much to offer it will blow your mind!
From exploring the Ghost Town with destroyed houses, rusty car parts, and an old cemetery to hiking a trail that leads to Indian petroglyphs to eating the world-famous chili and beyond!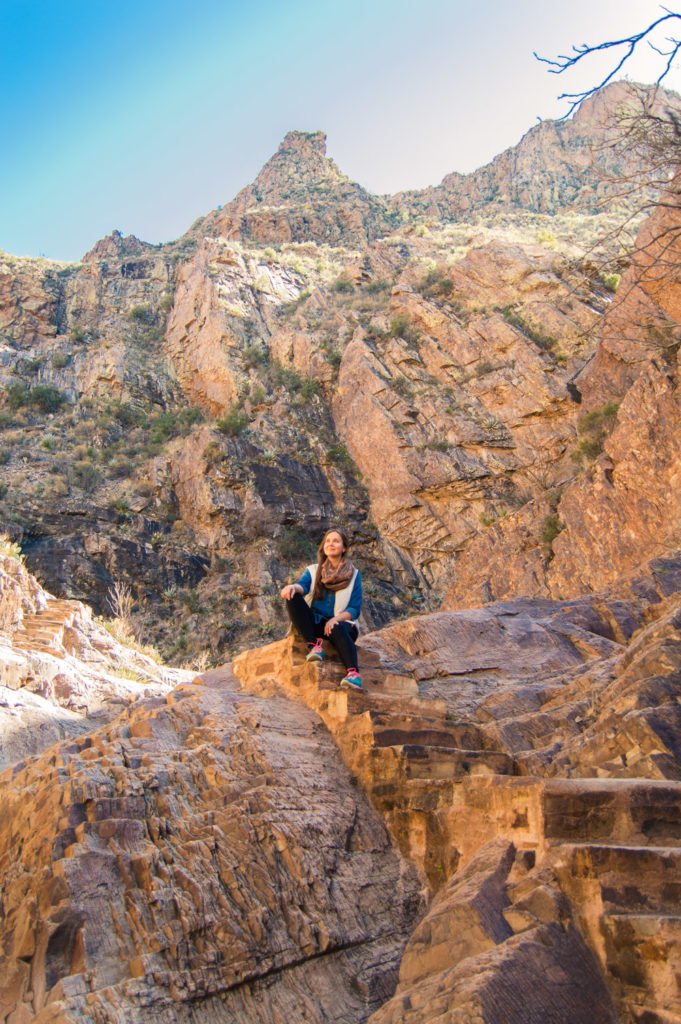 But above all that, Terlingua is only minutes away from Big Bend Ranch State Park, the largest state park in Texas, located on the Rio Grande.
Make it the final destination of the trip and spend a couple of days hiking trails, climbing mountains and taking in the gorgeous views. Or maybe go on exploring more of this wonderful state because Texas requires time and patience. And in return it will not cease to surprise you time and again!
American South (Georgia & South Carolina)
By Kate of Our Escape Clause
When it comes to classic American road trips, the United States provides no shortage of options: from the deserts of the Southwest to the lighthouses of New England, no matter where you live in the USA, you're within driving distance of a decent road trip.
Dip down to the American Southeast, though, and you'll find my favorite road trip in the country: the route from Savannah, GA to North Carolina is packed with American history, Southern charm, and tons of delicious food.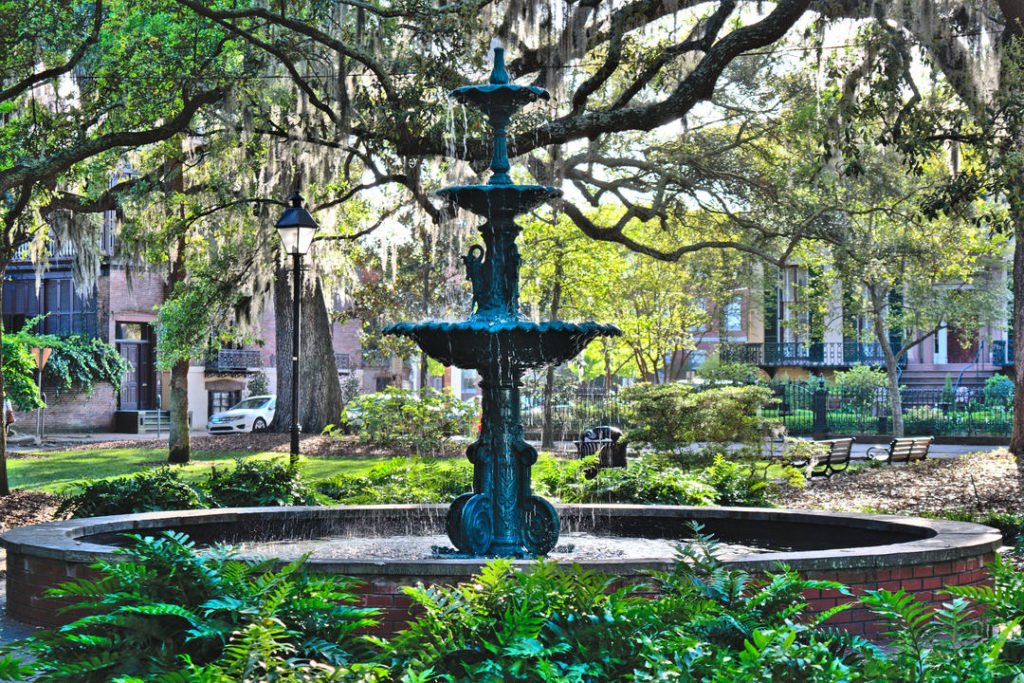 Start in Savannah to get your fill of ghost stories, stunning town squares, and a tour or two of Savannah's historical mansions. From there, head north into South Carolina for your first of many beach stops: Hilton Head, beach haunt of anyone in the surrounding area.
Unless you stop at Tybee Island near Savannah, this will be your first taste on this road trip of the rolling waves of the Atlantic, beaches scattered with shells that are begging to be collected, and tall sand dunes that make up the beaches in this part of the country.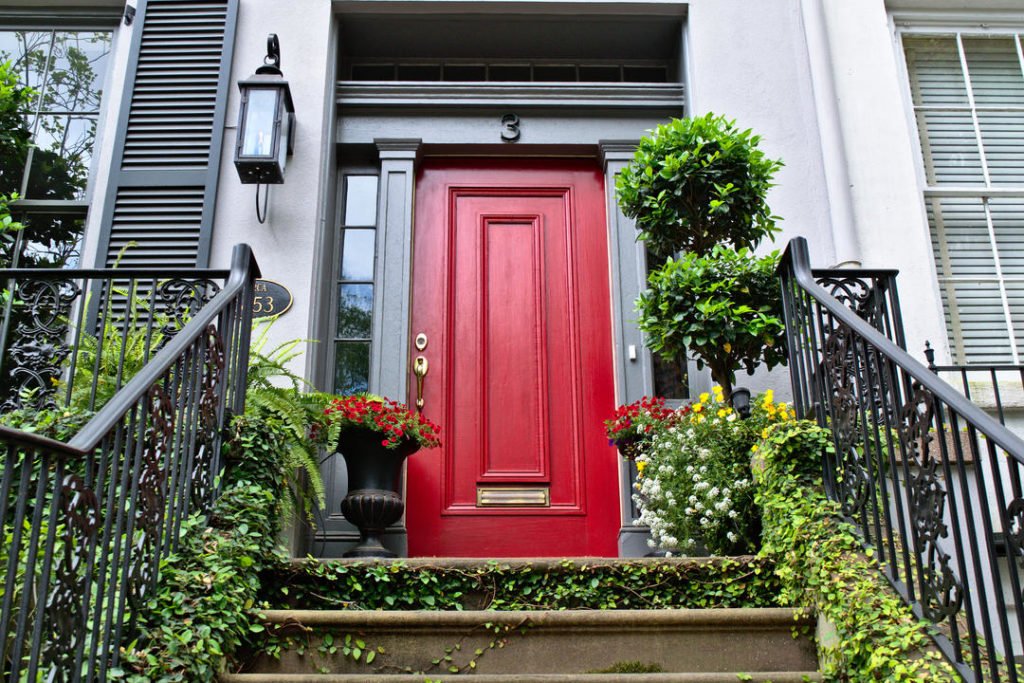 Your next city break of Charleston, SC will call you forward: try taking a historical tour of the city in a horse-drawn carriage to get acquainted, and if you have time, tour the Old City Jail at night (like most such tours in the American South, ghost stories and drama abound).
Leaving Charleston and preparing to head into North Carolina gives you plenty of options: head slightly northwest to reach Asheville, North Carolina to hike in Smoky Mountains National Park and pay a visit to the Biltmore Estate (built by the Vanderbilts, it is the largest privately
owned home in the United States).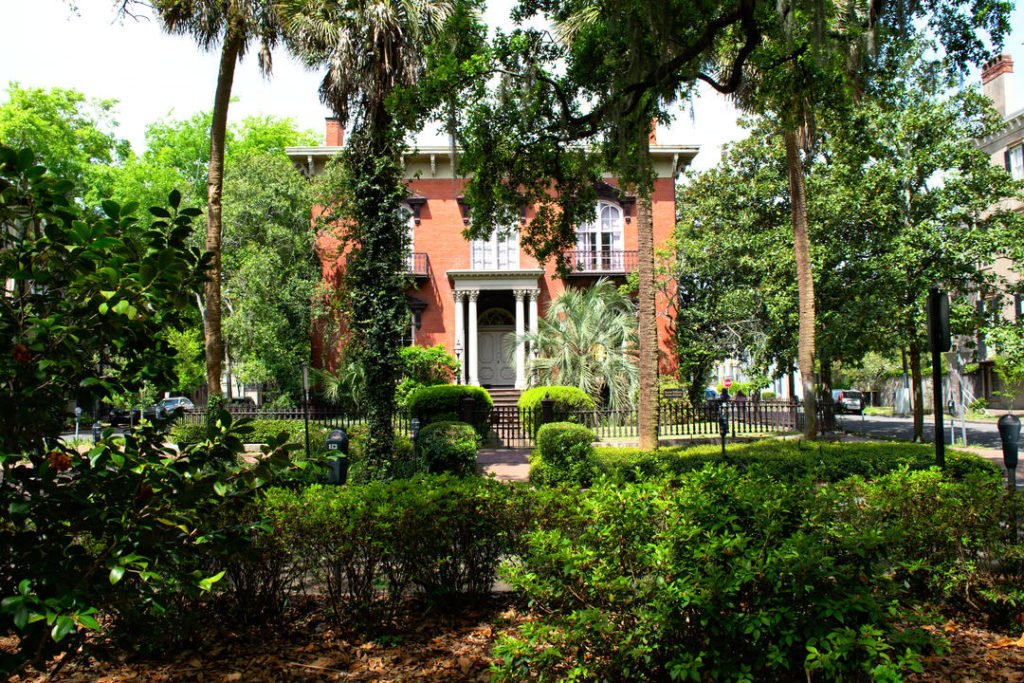 For a more coastal trip, hug the coastline through the lovely beach town of Myrtle Beach, SC and up into the Outer Banks, NC. Choices of small towns are endless in the Outer Banks, but I personally love Beaufort, NC–small and picturesque, I've been visiting (and eating my way through) this town longer than I can remember.
During the entire route, whichever direction you choose, don't forget to eat all the pecan pie, peach cobbler, fried chicken, and other delicious Southern food you can find–you'll find that the American South is often a region best appreciated through your stomach.
The Best US Road Trips: East Coast
The Blue Ridge Parkway (Virginia & North Carolina)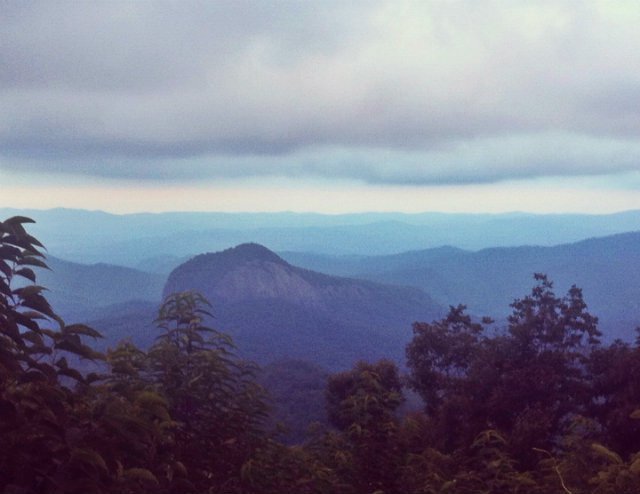 By Paige of For the Love of Wanderlust
The Blue Ridge Parkway is one of the top American road trips. This gorgeous 469 mile road connects Shenandoah National Park to Smoky Mountain National Park.
You can take it as fast or as slow as you want. My husband and I drove the parkway over a long weekend and hiked along the way.
The Parkway is stunning without any hiking required. However, some of its best beauty is seen after hiking a few miles.
Personally, I think the best hikes are in North Carolina, and if I had to choose only five to hike to they would be Linn Cove Viaduct, Crabtree Falls, Devil's Courthouse, Skinny Dip Falls and Waterrock Knob.
The longest hike on this list is only 3 miles round trip. Linn Cove Viaduct offers a beautiful view of the Parkway curving around a bend.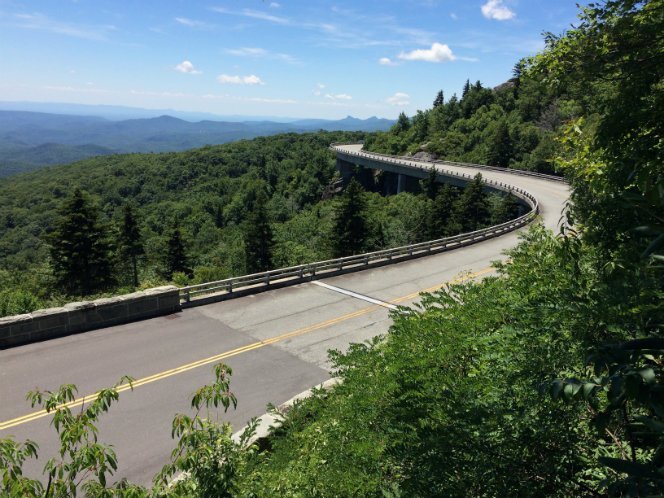 Crabtree Falls is my favorite waterfall in Western North Carolina; it's very dramatic and beautiful.
Devil's Courthouse has one of the best views on the Parkway, and it's a short, but steep hike to the top.
Skinny Dip Falls doesn't have its own pullout; instead, you take the Looking Glass Rock overlook, cross the road and hike to this perfect swimming hole.
Lastly, Waterrock Knob is a short and steep hike to the top of Waterrock Mountain that gives a stunning view of not only the mountains, but the Parkway cutting through them.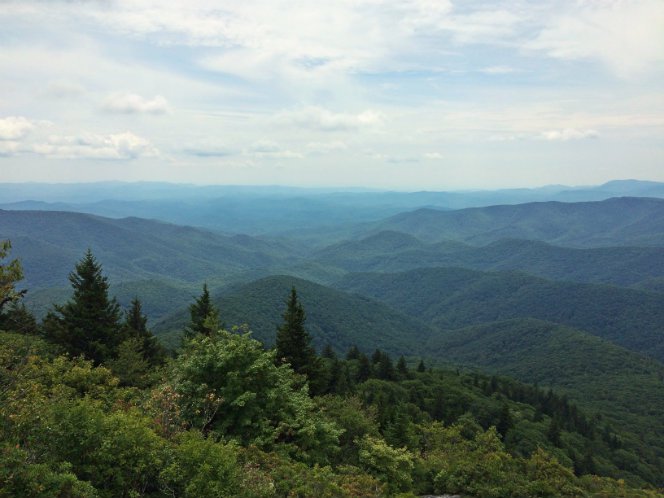 Outer Banks, North Carolina
By Anjali Chawla of Travel Melodies
Outer Banks, a chain of islands off the coast of North Carolina, is one of the best road trip destinations in the US for people who love being close to nature.
The best way to explore the beauty is to drive the 138-mile long Outer Banks Scenic Highway with the coastline as your company for most of the ride.
The Highway begins at Nags Head in Outer Banks and ends in Beaufort in North Carolina with so many small coastal villages along the route – Kitty Hawk, Avon, Buxton, Hatteras, and Ocracoke.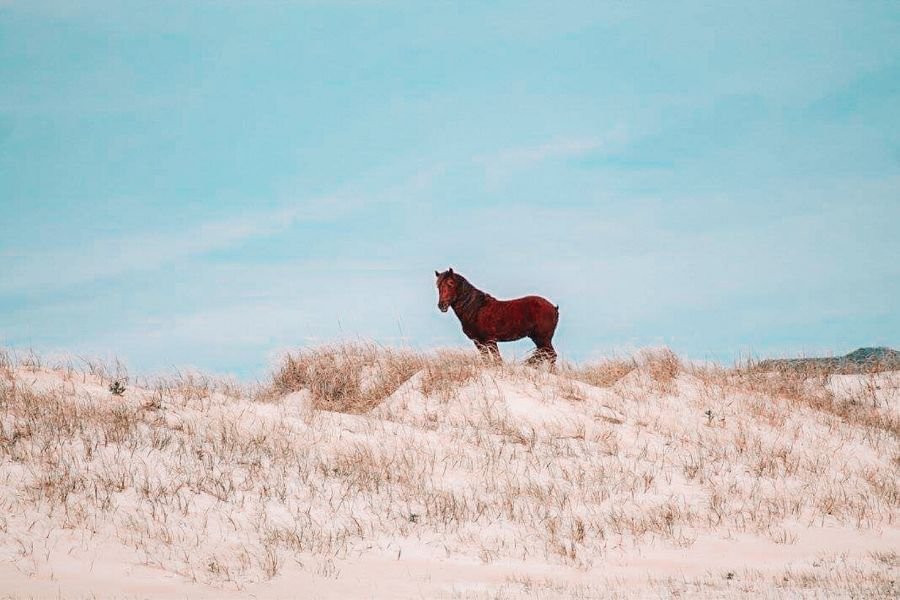 This is the place where the Wright brothers chased their dream and created history by flying the first flight. So stop by at the Wright Brothers Memorial and get inspired.
Let your next stop be Jockey Ridge State Park, where you can witness the largest natural dunes of the East coast. Don't forget to fly a kite in the park.
For adventure seekers, there is an option to drive your AWD vehicle on Corolla and Cape Hatteras beaches.
However, a permit is required for Cape Hatteras. This is for sure one of the best things to do in Outer Banks, NC.
There are many beautiful lighthouses along the way that make for a great stop – Bodie Island Lighthouse, Cape Hatteras Lighthouse, and Ocracoke lighthouse. They are even open to climbing during spring to summer.
The most special part of this drive is that not only you drive on the scenic road!
However, it includes two ferry rides – one from Hatteras Island to Ocracoke Island and the other from Ocracoke to Cedar Island. You drive the cars onto the ferry for the journey.
Ocracoke is a small historic town on Ocracoke Island and is a great place to stay and escape the chaotic city life.
The Outer Banks Scenic byway takes about 6.5 hours, including the 3.5 hours on the two ferry rides without any halts.
But it won't be justice to the ethereal beauty of the place to just drive by. Spend at least 2-3 days to enjoy the beaches and watch the magical sunset/sunrise and get rejuvenated.
New England to Florida
By Bethaney of Flashpacker Family
A road trip down the East Coast of the USA is a fantastic insight into the history and culture of America.
Start from New England and move South ending up in Florida for this classic USA road trip. You'll pass through some of America's best historical points including towns like Salem and Boston, MA, Savannah GA, Charleston SC and St Augustine FL.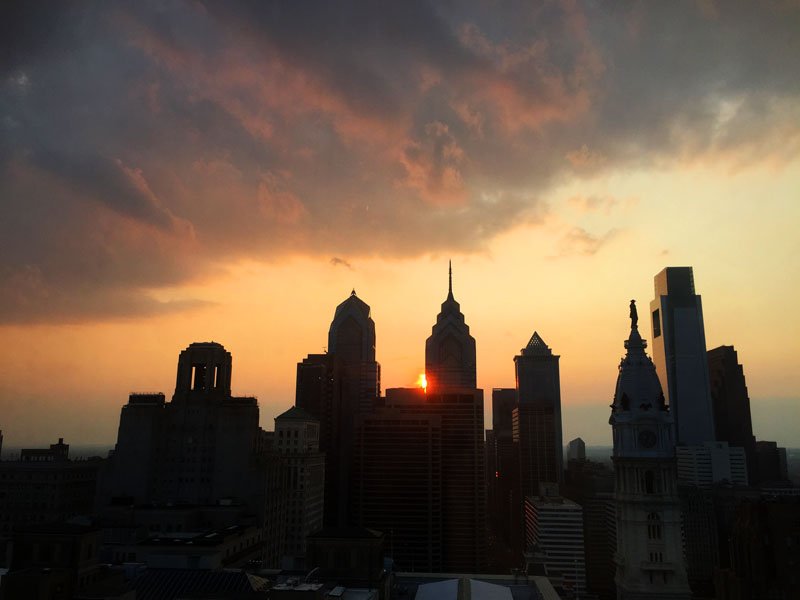 I definitely recommend taking a historical trolley tour in all of these cities because the history you'll unearth is fascinating.
You'll also hit some top American cities on the way like New York, Philadelphia and Washington DC which are full of some of the world's best museums.
If you want to get an overview of American history passing from North to South, this is a fantastic road trip to take.
My suggested East Coast US road trip itinerary will take you 3-6 weeks depending on how much time you have to spare.
South Florida
By Megan Johnson of Red Around the World
A south Florida road trip is one of the best road trips in Florida. It will be best to fly in and out of Miami, making this a big swampy loop, since it won't include the Keys.
Seven to ten days would be perfect for this. Two weeks would be even better and you could do a little more, too.
Once you get to Miami, head over to Biscayne National Park. 
Here you can cool off in the water, do some snorkeling on a boat tour, and visit Boca Chita and Elliot Keys. 
If you don't have time to do a boat tour, there is a short mangrove walk you can do or maybe try some kayaking along the shore.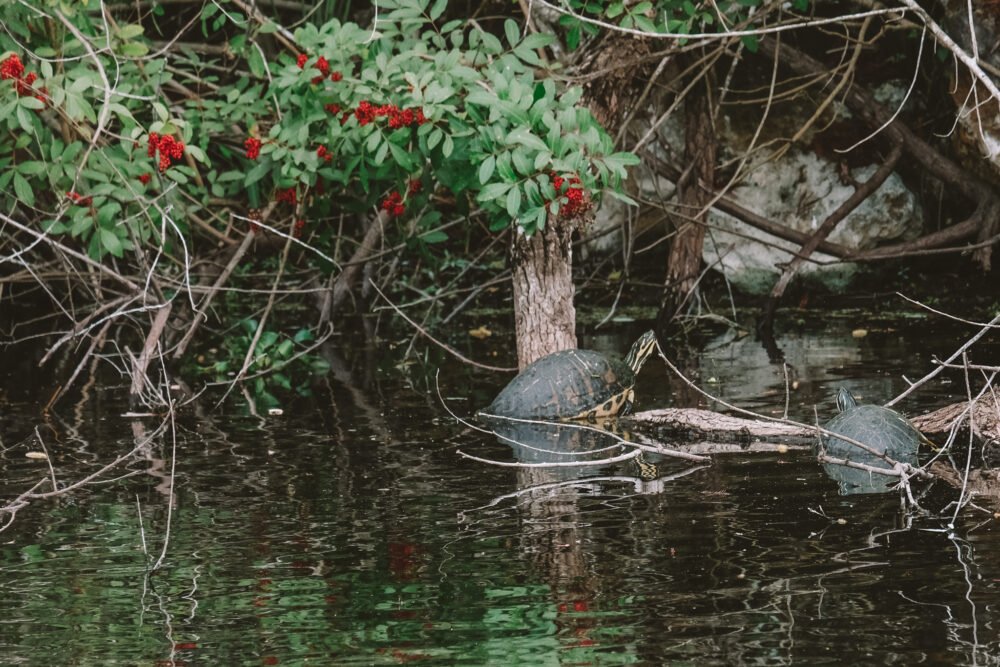 Next, head over to Everglades National Park for a couple of days. 
Make sure you hike the Anhinga Trail and do all the short boardwalks in the park.  If you have time, do a boat or kayak tour in the Flamingo area.  
On your way over to Big Cypress National Preserve and Everglades City, stop at the Shark Valley area. 
Once you're in Big Cypress, sign up for a ranger-led paddling tour or rent some kayaks for yourself.  If you want to try a real swampy hike, check out the Gator Hook Trail on the scenic loop. 
Spend a couple of nights in Everglades City to explore the area and hike to the Fakahatchee Hilton to see tons of gators at a cute swamp shack and do all the boardwalks (a lot of them) in the area.  
Next, head over to Naples for a day or two to get a little beach time. You can visit Lovers Key State Park, Sanibel, or Marco Island for some great beaches and shelling. Finally, head back over to Miami for a few days before leaving to enjoy the city life and explore the hip Wynwood area.
US, Hawaii, & Canada Road Trips
Big Island, Hawaii
By Noel Morata of This Hawaii Life
A fantastic road trip to do in Hawaii would be on the Big Island and it definitely is big!
It can be a very long day trip but I would advise staying at a few locations along the way to break it up and really get to know some of the local areas and eat in the fun neighborhood restaurants along the way.
Typically a road trip can start from Kona or Hilo which both have airports and rental car agencies to rent from a variety of rental agencies. If you start from the Kona area you can begin by driving down the Circle Island Highway Route 11.
Pass through the mostly forested areas and coffee plantations just south of Kona with worthwhile coffee tours available at any farm you might want to pass along the way.
There are significant attractions to visit along the way including The Place of Refuge and a fantastic snorkeling spot next door called Two Step.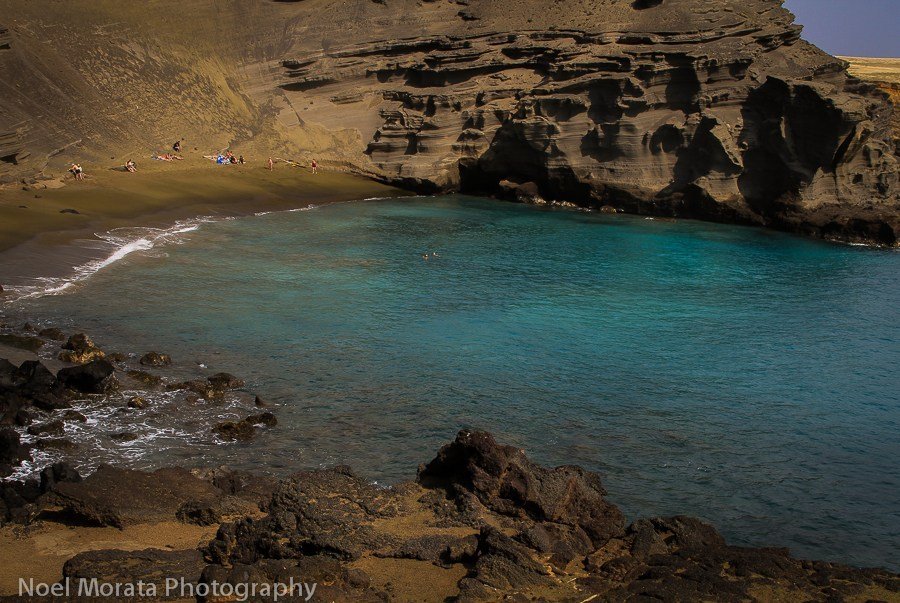 Along the way you'll find lovely small towns like Kealekekua, Captain Cook, and Naalehu to stop and explore.
Rounding out the southern tip of the island includes stops at the cliffs at South Point, the green sandy beach at Papakolea, or the black sandy beach with turtles at Punalu'u.
If you continue on Hwy 11, you'll eventually reach Volcanoes National Park and can do an overnight stay in the village or park so you can be refreshed for a nice morning to full-day visit of the park.
Enjoy an easy hike, explore a lava tube, or do a mini road trip around the park at historic viewpoints and monuments.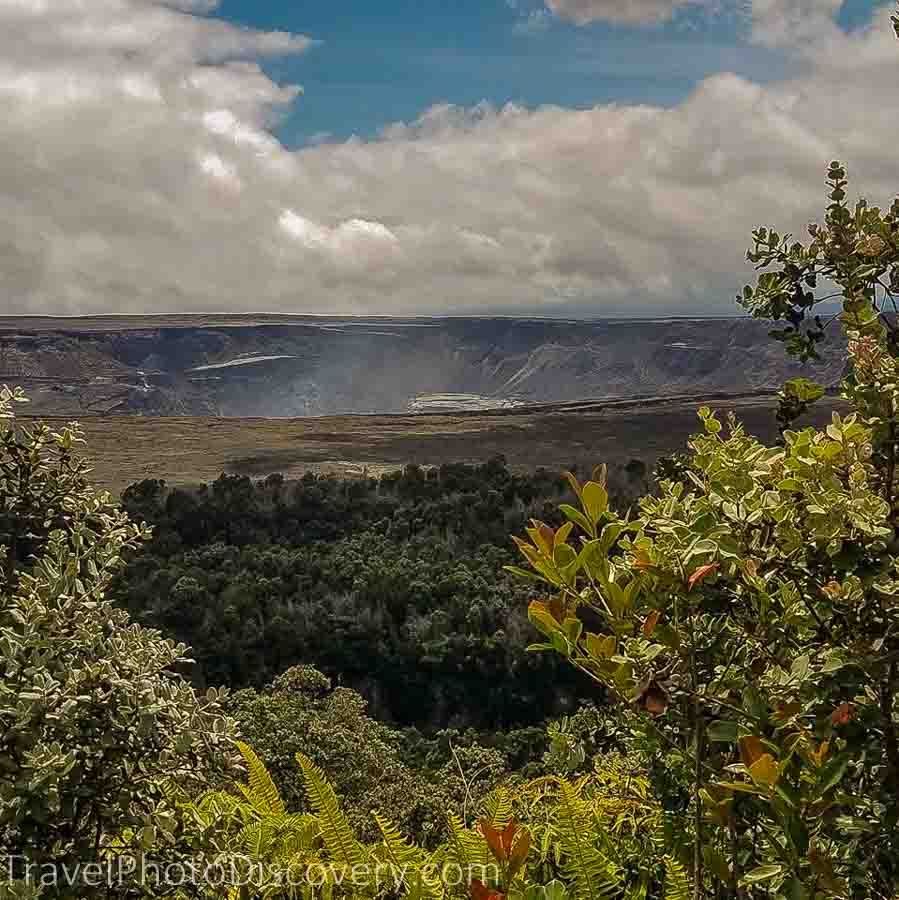 After your visit to the park, head back on Hwy 11 to the 2nd largest city in Hawaii at Hilo.
This town retains all its charming and historic downtown area with the bayfront farmers market, Rainbow Falls, lovely gardens and waterfront area of Liliuokalani Park and Coconut Island.
If you want to do another overnight stay, there are so many other lovely things to do around Hilo including beach tours, tropical gardens and zoos, macadamia farms, and some other unique tourist-oriented venues worth seeing.
You continue down Hwy 11 and can check out other lovely places to visit along the way like Akaka Falls, Lapahoehoe Point, and Onomea.
Then, go to Honokaa with the spectacular lookout point to Wapio and the gorgeous black sandy beach below.
A nice lunch and tour around the cowboy town of Waimea brings you around the Kohala Coast on the way back to Kona.
If you are visiting more extensively, check out my post on a family friendly visit to the Big Island here for more inspiration of what to see and do around the island in more detail.
California to Alaska
By Valerie of Happy Camper Wives
California to Alaska can seem like an intimidating drive but if you make the road trip part of the vacation, you won't be disappointed in one of the most epic North American road trips!
As full time road trippers, we've logged over 25,000 miles in the last year and have some favorite stops along this route.
One thing to keep in mind while driving trough the Yukon is to always stop for gas.
If you have a half tank and see a gas station, always stop because the next one could be 300+ miles away.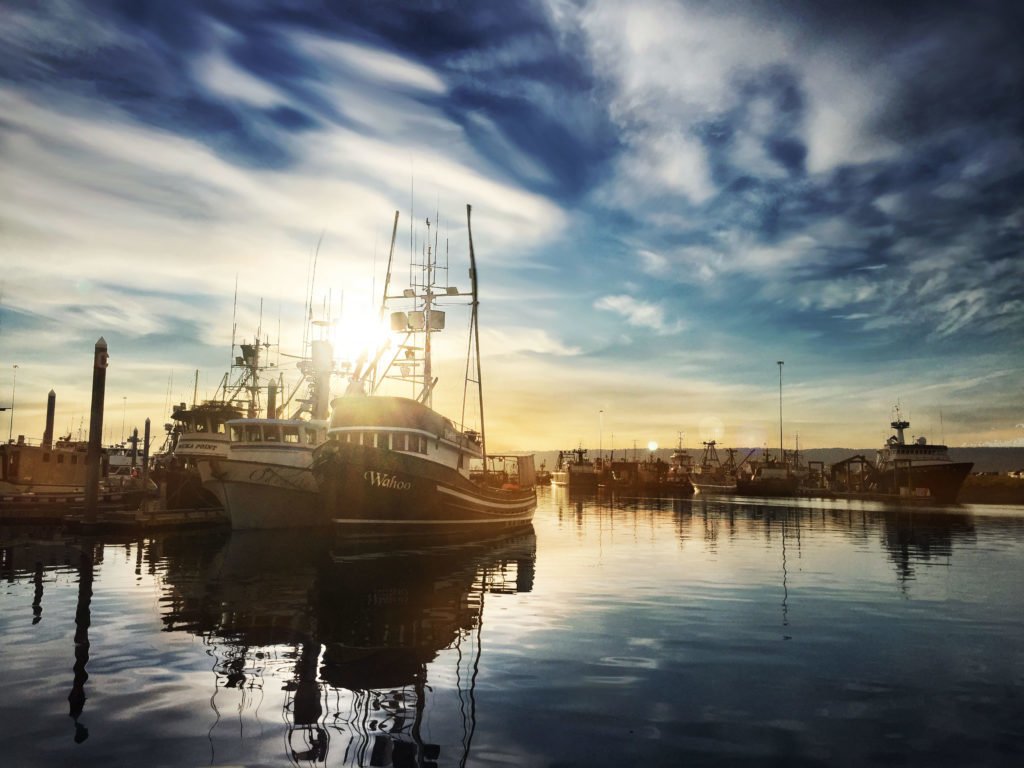 Portland, Seattle, & Vancouver All three cities are easy stops along the way and nice places to see before heading into nature.
Vancouver has West Coast charm mixed with Canadian friendliness. It's a very clean city with rolling hills similar to San Francisco!
Seattle has views of the water like none other and Portland has a quirkiness that has to be experienced at least once.
Takhini Hot Pools, Yukon is located 28km from Whitehorse; look for a small sign pointing for the turn off. 
Once you find it, park and take a short stroll down a paved path to find some of the most beautiful hot springs in the world.
Stop for a while at the hot springs to rejuvenate and enjoy nature's finest.
Don't worry about getting changed in the car; there is a changing station next to the hot springs.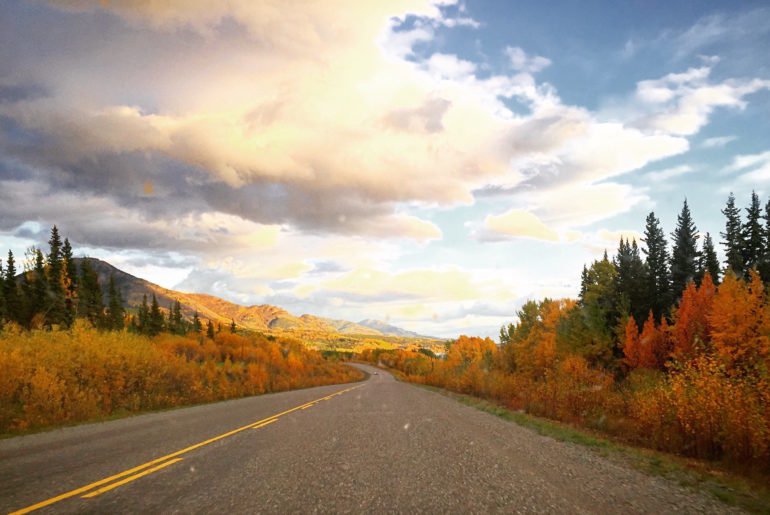 Keep an eye out for bison on the Alaska Highway. One of the very few places to see wild bison, this region has large herds living right next to the highway.
You'll start to see open prairie and there will be plenty of warning signs about bison on the road.
Stop to take some photos from your car but never get out for the photo opps.
Up next is Boondock, Alaska.
In Alaska there are a ton of places to pull off and sleep for the night with panoramic views.
If you're road tripping in the summer, expect the sun to stay high in the sky until midnight, and never really set.
But what better way to wake than with a view that cost nothing to stay at!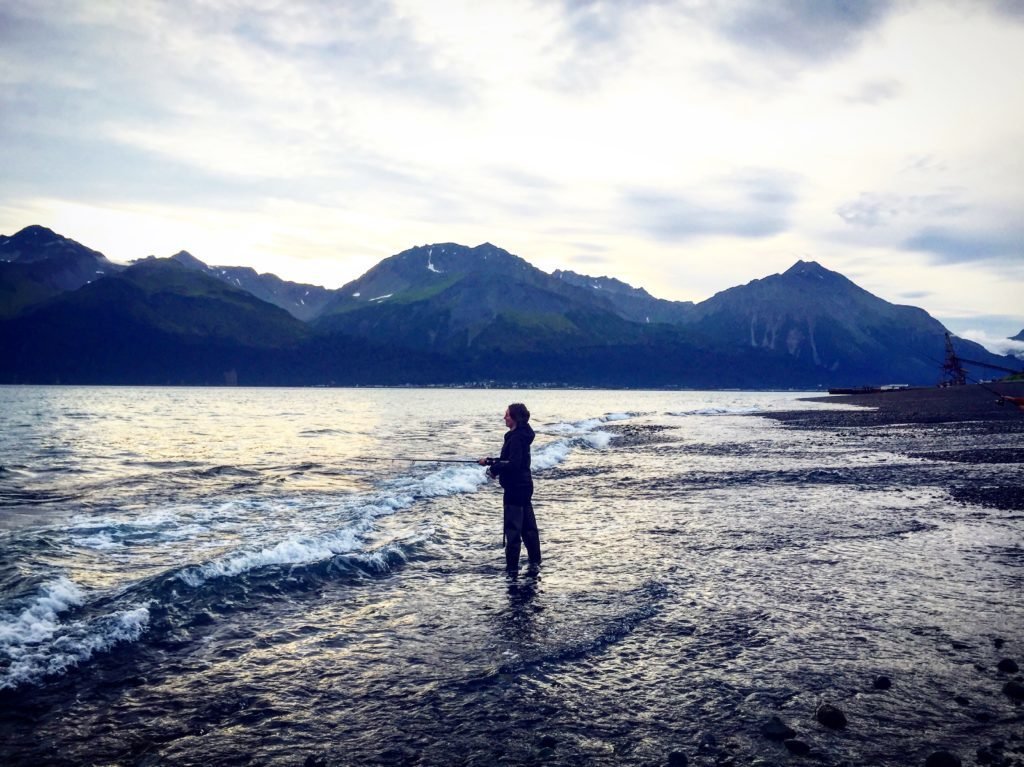 One of the cutest towns in Alaska, Seward is a great place to spend weeks, months or forever.
With fjords shooting from the ocean, this magical place has so much to offer. Seward has everything from fishing to cruises, restaurants to BBQ pits, and lots of places to stay.
Seward is by far one of our favorite towns in the USA!
Boston to Montreal
By Jamie of The Daily Adventures of Me
It will only take you about six hours to drive from Boston, Massachusetts to Montreal, Canada.
Still, this short drive will provide the best of New England and US history with the French Canadian culture of Montreal.
First, spend a few days exploring the colonial history of Boston. Then you can drive up through New Hampshire or Vermont.
If you are making the drive back to Boston, be sure to take different routes each way. In New Hampshire explore and enjoy the hiking and small towns of the White Mountains, such as Lincoln.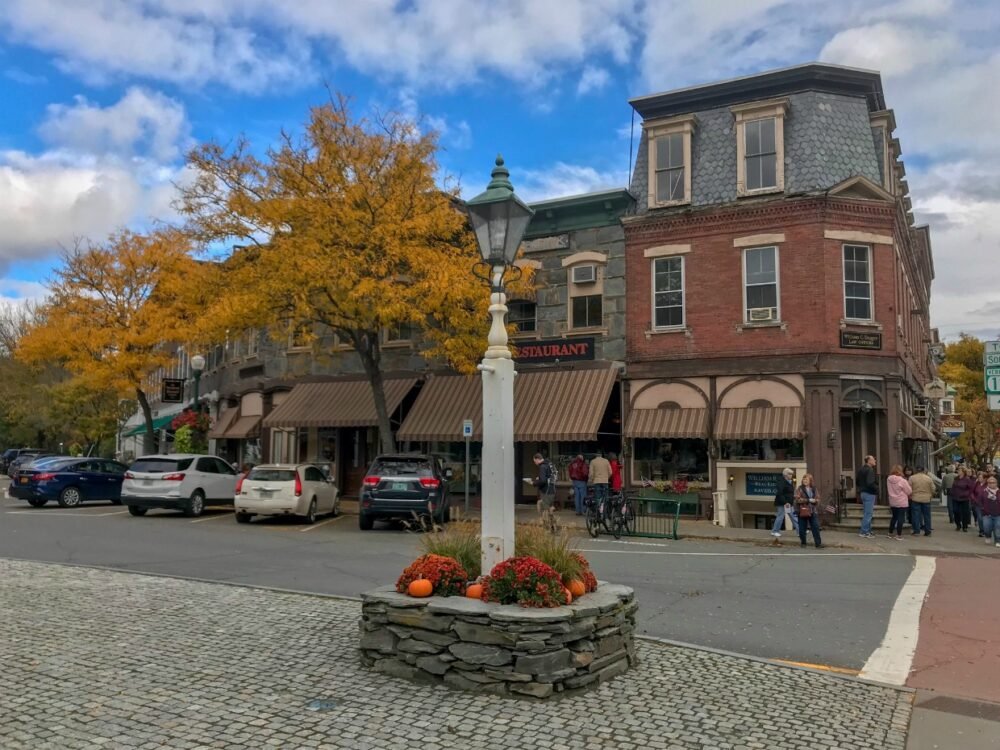 In Vermont enjoy the upscale, arty culture of towns such as Woodstock and Quechee. Right before you reach the border, explore the town of Stanhope which exists in both countries!
While in Montreal, enjoy the food and culture, along with old churches and the waterfront area.
The best times to take this drive are summer when the weather is perfect or fall when you can enjoy New England's famous foliage.
Need even more inspiration? Here are 31 more US road trip ideas!
Pin These Awesome USA Road Trip Itineraries!
Allison Green is a former educator turned travel blogger. She holds a Masters in Teaching and a B.A. in English and Creative Writing. Her blog posts merge her educational background and her experience traveling to 70+ countries to encourage responsible, enriching travel. She has been a speaker at the World Travel Writers Conference and her writing, photography, and podcasting work has appeared in National Geographic, CNN Arabic, CBC Canada, and Forbes, amongst others. Now a full-time traveler, she has lived in Prague, Sofia, New York City, and the San Francisco Bay Area.