Nerd alert: I went to Dublin for a weekend in 2009 solely to retrace the footsteps of one of my favorite authors, James Joyce. 
Double nerd alert: I named my (male) cat Joyce after him, thoroughly confusing everyone less geeky than myself, which is to say 99% of the population.
Dublin has long been fertile territory for Irish artists, from James Joyce to Oscar Wilde to W.B. Yeats. What better place to do a literary tour?
Dublin is positively electric with the history of talented writers. I've rarely been in a city with such a revolutionary literary energy.
In the pre-Independence era, Irish authors were fiercely political through their work, fighting back against British colonialism with quietly subversive literature.
The vestiges of this political and literary energy remain in the city, thanks to the many historic sites that the city of Dublin has taken pains to preserve. Here are just a few favorites from my 2 days in Dublin!
Psst – wondering what to wear in the rarely-sunny Emerald Isle? This guide to what to wear in Ireland will surely help you pack.
James Joyce Statue, North Earl Street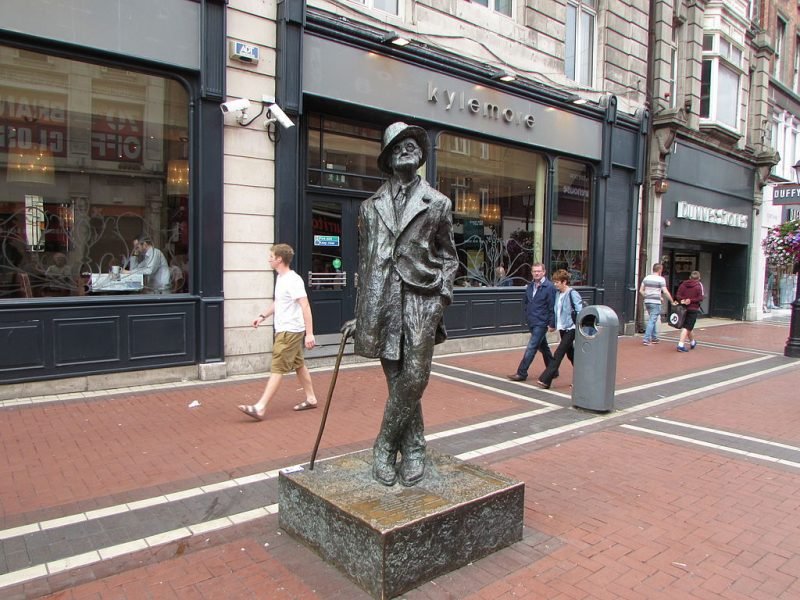 Note: This post contains affiliate links, which means I may receive a small commission if you purchase something through one of these links. Thank you for supporting the free content on this site! For more information on affiliate links and cookies, see my disclosure page for more details.
No one has done quite so much for Dublin from a literary perspective as Mr. Joyce himself.
His classic Ulysses – a whirlwind of modernist linguistic achievement, and certainly not for the faint of heart – follows his quirky protagonist through one day in Dublin.
The book's attention to minute detail and the characters' interiority transform mundane daily events on a quite literally epic scale.
Likewise, Joyce's collection of stories, Dubliners, also memorializes the various people who make Dublin, well, Dublin.
This statue on a pedestrian footpath on North Earl Street (affectionately called "The Prick with a Stick" by some) is a cheeky nod to one of Dublin's most famous residents.
No. 7 Eccles Street Door, James Joyce Center
Perhaps the most famous door in literature, this is the original door located at the address of Leopold and Molly Bloom of Joyce's Ulysses.
After his epic journey through the streets of Dublin, this door is the siren song calling him home.
To see this door, you'll have to visit the James Joyce Center (read more on that below – it's one of the best things to do in Dublin!), as this address was slated for demolition and later saved by Dublin-based artist John Ryan.
The James Joyce Center, North Great George's Street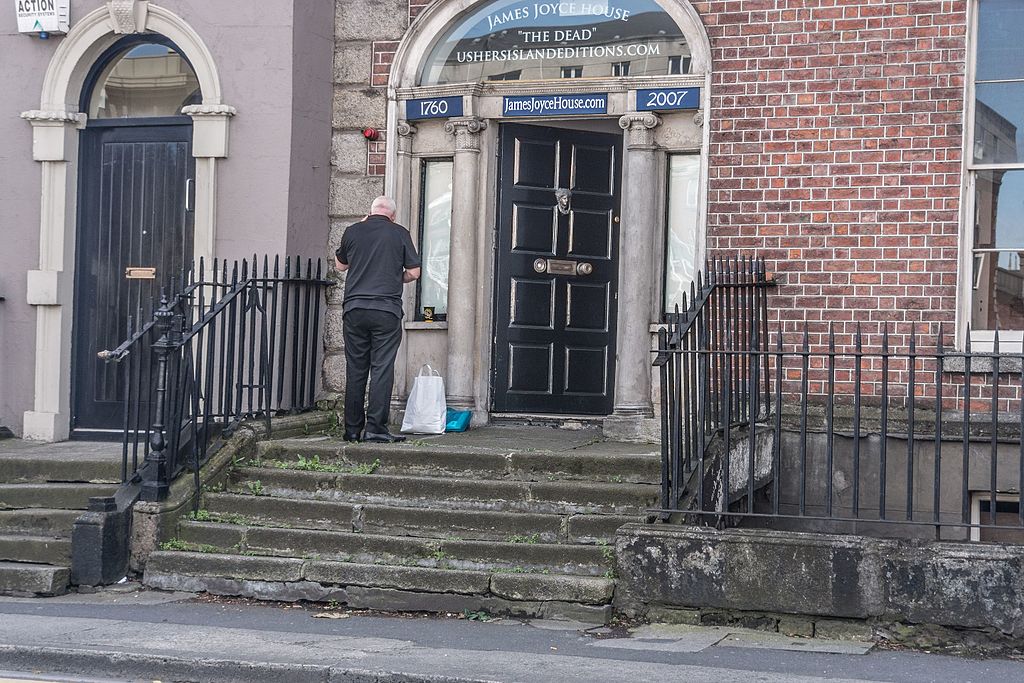 Aside from the popular No. 7 Eccles Street door, this James Joyce museum also contains a lot of Joyce-inspired street art and murals, furniture from Joyce's old apartment where he wrote much of Finnegan's Wake, original manuscripts and letters, and some of his lesser known works, such as his children's book.
It's inside a beautiful 18th century Georgian-style townhouse, which adds to the magic. I don't really believe in such new age-y nonsense, but the items in this exhibit just held such a captivating energy, as if still vibrating from the touch of a genius.
The Abbey Theatre, Lower Abbey Street
This theatre has so many stories in its walls. Started in 1904, burnt in a fire in 1951, and rebuilt in 1966, this theatre has hosted the likes of many artists, like W.B. Yeats (who co-founded the theatre), Oscar Wilde, Sean O'Casey, and Samuel Beckett and his masterpiece, Waiting for Godot.
You can take backstage tours of the Abbey for 8 euros per person to learn more of its history: truly one of the most fascinating things to do in Dublin.
The National Library, Kildare Street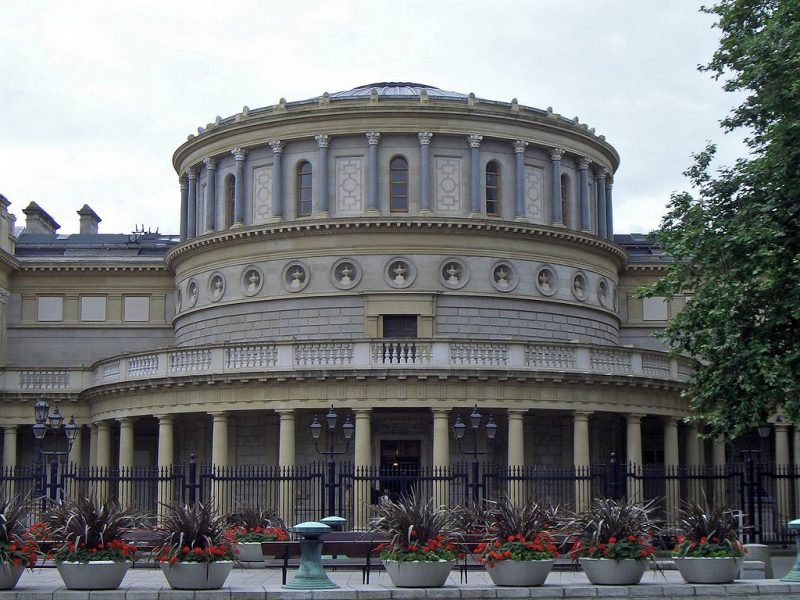 This is one of the most beautiful libraries I've ever been to, and with the friendliest staff to boot. I really enjoyed speaking with one of the security guards there, who had so much knowledge about the building and the exhibit to share with me.
When I was there back in 2009, there was an outstanding collection of W.B. Yeats' original manuscripts, including a beautiful print of his poem, "The Isle of Innisfree." Be sure to check out what exhibitions are currently being displayed! As a bonus, the exhibitions are always free!
The Gresham Hotel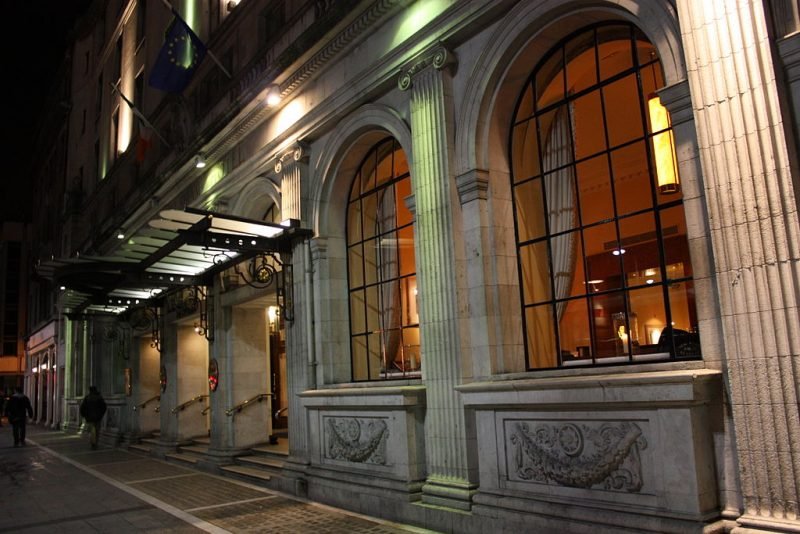 The Gresham hotel is the setting of Joyce's final story in the Dubliners collection, "The Dead." Sit in the hotel bar of the Gresham and ruminate on one of the most powerful lines of prose in the English language:
His soul swooned slowly as he heard the snow falling faintly through the universe and faintly falling, like the descent of their last end, upon all the living and the dead.
Trinity Library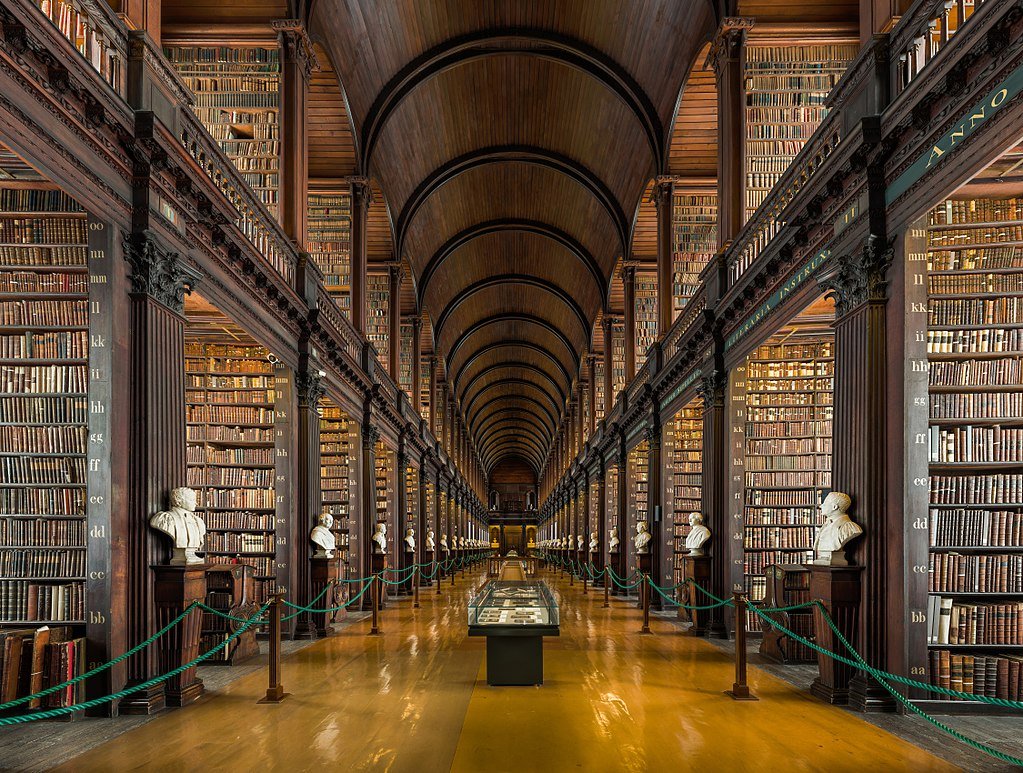 The nearly 200-foot-long room (aptly named "the Long Room") is perhaps the most photographed library in the world – and with good reason. It's also home to the Book of Kells, one of the most ornately decorated and beautiful manuscripts ever preserved. It contains chapters from the New Testament and dates all the way over 1,200 years.
Literary Walking Tours, The James Joyce Center
This isn't something I did when I was in Dublin, but boy, do I wish I had! There are four different options of various walking tours you can take around Dublin, each with a different theme. From a revolutionary writers walking tour to a Joycean pub crawl, you can get your nerd on while taking in the beautiful sights of Dublin by foot. As a bonus – walking tours are great for meeting fellow solo travelers!
Marsh's Library
This library has been unchanged for over 300 years. You won't find The Girl with the Dragon Tattoo here — all these books were published before the 18th century. It's a marvel to walk through. Luckily, my friend Stephanie created a beautiful video walking you through this historic literary gem, a must on any Dublin literary tour.
Where to Eat for Book Lovers: Chapter One
A literary themed restaurant? Only in Dublin, it seems. The aptly named Chapter One restaurant is a Michelin star restaurant under the Ireland's Blue Book umbrella, a collection of restaurants, country homes, and properties with historical charm and value. It's actually located just below the Dublin Writer's Museum, an excellent stop to make on your literary tour of Dublin.
The food is farm-to-table and seasonal, plated beautifully, and offers a great value. They have three course prix fixe theater dinners – perfect, as the Gate Theatre is a few steps away.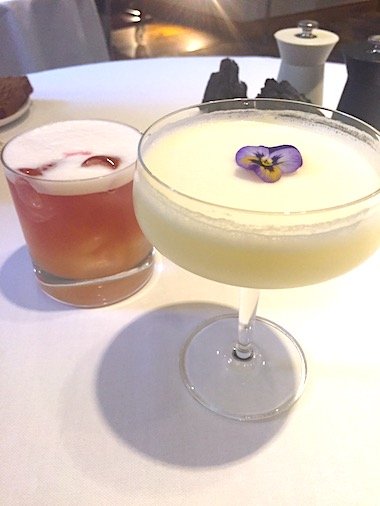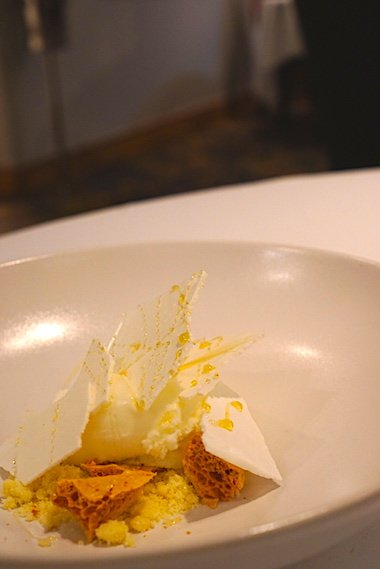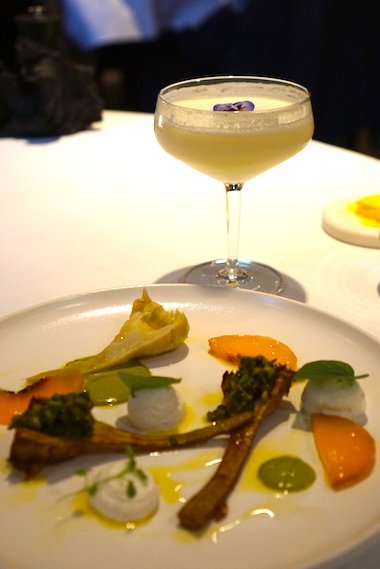 I was especially impressed by the "flavors of milk and honey" dessert – truly outstanding – and their cocktail selection. The artichoke with peach and mint pesto was another favorite – the plating was so beautiful. The prices are fair for the quality and quantity of food, so I recommend their theatre prix fixe highly!
Recommended Reading for Dublin Lovers
Note: This post contains affiliate links. That means that if you purchase something using one of these links, I will receive a small commission at no added cost to you. No BS – I only recommend accommodations, services, and products I truly believe in. Note that the majority of these photos are from Creative Commons – I've long since lost my photos of Dublin. Finally, I was a guest of Chapter One on behalf of Ireland's Blue Book during my second visit to Dublin. All opinions on the meal, however, are entirely my gluttonous own!
Allison Green is a former educator turned travel blogger. She holds a Masters in Teaching and a B.A. in English and Creative Writing. Her blog posts merge her educational background and her experience traveling to 60+ countries to encourage thoughtful travel experiences that both educate and entertain. She has been a speaker at the World Travel Writers Conference and her writing, photography, and podcasting work has appeared in National Geographic, CNN Arabic, CBC Canada, and Forbes, amongst others. Now based in the San Francisco Bay Area where she grew up, she has also lived in Prague, Sofia, and New York City.