If you happen to find yourself in Atlanta for the day, and want to check out the city's best spots for food and entertainment, this guide has you covered!
The Peach State's bustling metropolis is home to some of the best dining and things to do in the entire Southeast USA.
Keep reading for the ultimate guide on how to spend one day in Atlanta and make this quick day trip getaway into an epic memory!
What to Know Before Visiting Atlanta
Getting Around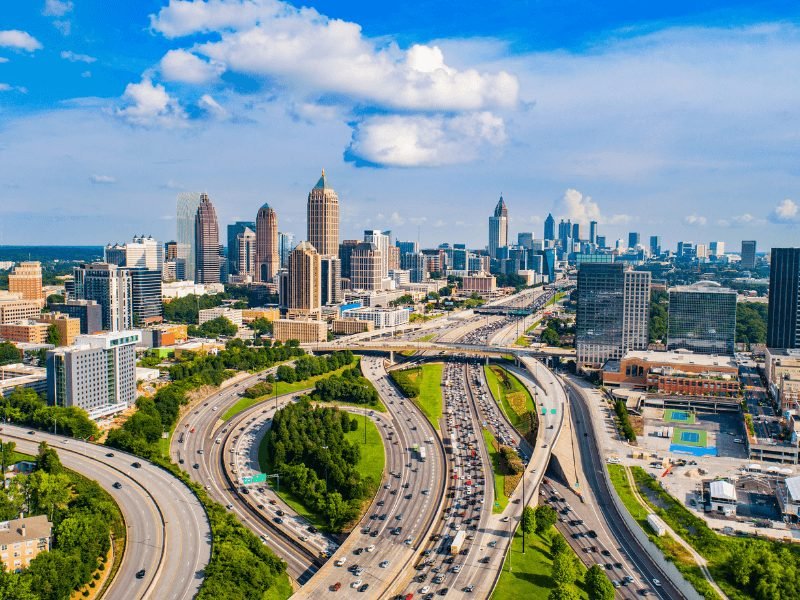 Note: This post contains affiliate links, which means I may receive a small commission if you purchase something through one of these links. Thank you for supporting the free content on this site! For more information on affiliate links and cookies, see my disclosure page for more details.
Unless you already have your own car because you drove in, we don't recommend renting a car for just one day in Atlanta, unless you're starting a road trip here. Between rental fees and parking costs, you'll be better off using a ride share.
There is also public transportation (MARTA) but with only one day in the city, you'll want to get around quickly and without any stress, so we recommend using ride share like Uber or Lyft instead.
When to Visit
Atlanta is a great year-round destination, but there are a few things to note!
Summers are hot and humid, with average highs in the 90s, which can make outdoor activities and lots of walking around unpleasant.
Luckily, many of the things on this itinerary are indoor attractions with plenty of A/C!
Winter can be rainy and cool but are typically not too cold, with average daytime temperatures in the 50s and overnight temperatures dipping into the 30s.
The most comfortable times to visit will be in spring and fall, when the humidity isn't kicked up into high gear like it is in summer, but you'll still enjoy warm temperatures and mostly sunny days.
Where to Stay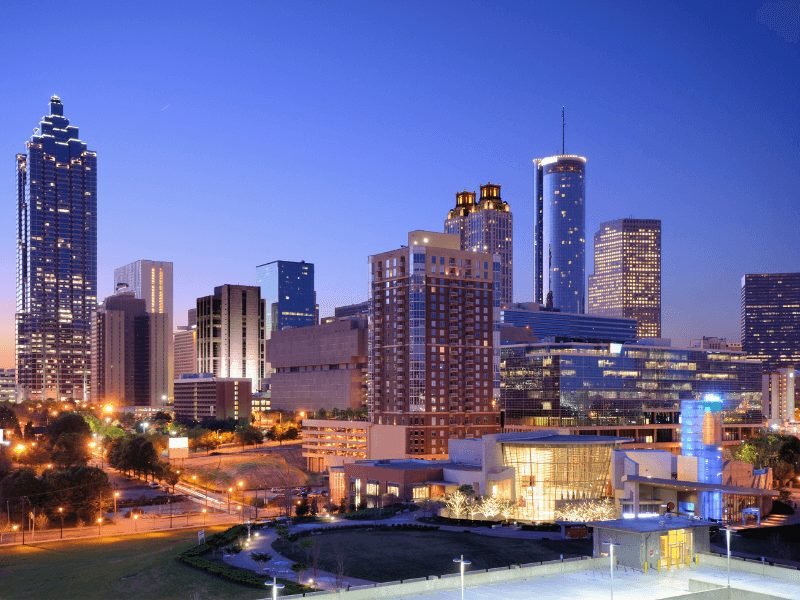 If your one day in Atlanta includes an overnight stay, we suggest staying in the Peachtree Center area.
A few suggestions would be the Hyatt Regency (which has an outdoor pool and restaurant with great views of the city) or the Hotel Indigo (a modern but budget-friendly IHG hotel with all you need for a comfortable one-night stay).
Atlanta CityPass
Is the Atlanta CityPass worth it if you're only in town for one day?
If you follow this itinerary, you'll hit three of the five allowed attractions that the CityPass covers: The World of Coca Cola, the Georgia Aquarium, and the National Center for Civil and Human Rights.
Those activities could cost $19, $45, and $20 respectively if you buy the tickets on-site, bringing the total up to $84… not quite as much as the Atlanta CityPass costs, and not worth it if you are following this itinerary.
However, if you add on another activity, such as Zoo Atlanta, the College Football Hall of Fame, or the Fernbank Museum of Natural History, you will be saving money, so keep that in mind when deciding on whether a CityPass is right for you!
Personally, I think it's too hard to fit in the value of an Atlanta CityPass with just one day in Atlanta, but if you're a real go-getter, or you're traveling with kids and want to swap out some of the activities with the zoo or the natural history museum, it may offer more value.
Your One Day in Atlanta Itinerary
Morning: Southern Breakfast & the World of Coca Cola
Indulge in the ultimate Southern comfort food breakfast at the Flying Biscuit Cafe.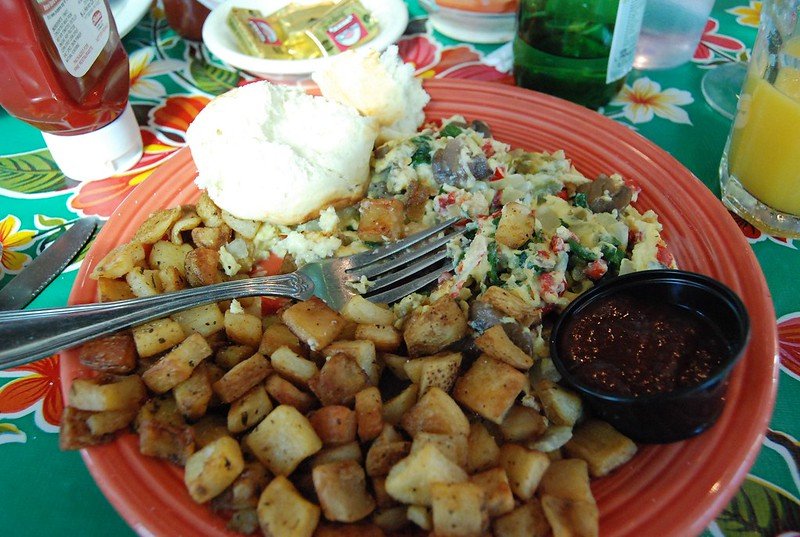 A staple in Atlanta for the past 20 years, the Flying Biscuit Cafe is famous for serving Southern-inspired breakfast comfort food.
Fluffy biscuits, creamy grits, and chicken sausage gravy are among the items you will find on the incredibly tempting menu!
For your day in Atlanta, head over to the Flying Biscuit Cafe located in the east Atlanta neighborhood of Candler Park.
The restaurant has expanded to 25 locations over the years, but the Candler Park space has the distinction of being the first and original location.
Tucked away in a small and artsy neighborhood, the Flying Biscuit Cafe is situated in a corner building marked by bright purple awnings.
Inside, the space is bright and colorful, with hand-painted murals and designs covering the walls.
The menu offers a delicious array of breakfast and brunch options, from egg scrambles, to french toast, and even fried chicken and waffles.
Plus, you can add on items from the side menu, like extra biscuits with cranberry apple butter, signature chicken sage sausage patties, and "moon dusted" potatoes!
The menu also offers vegetarian and vegan options, and many of the items are gluten-free friendly — all things which can sometimes be hard to accommodate when it comes to Southern food!
Once you have gotten your fill of fluffy biscuits and you're ready to move on to your next location, it's off to The World of Coca Cola.
If you arrived in Atlanta by car as part of a road trip, we suggest driving to the next spot.
Alternately, catching a rideshare like Uber or Lyft is going to be your best option.
MARTA (Atlanta's public transportation system) can be tough to figure out for first-time visitors, and with only one day in Atlanta, you'll want to maximize your time!
Next on your one-day Atlanta itinerary is a unique museum — a museum completely dedicated to the city's beloved drink of choice!
Address: 1655 McLendon Ave NE, Atlanta, GA 30307
Hours: 8 AM to 4 PM Monday through Thursday; 8 AM to 5 PM Friday through Sunday.
Experience the World of Coca Cola.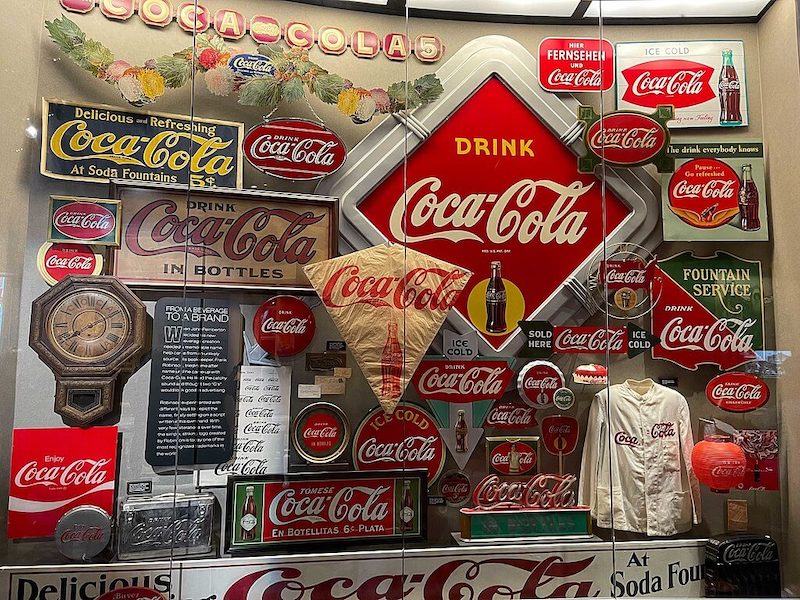 Coca-Cola is more than a refreshing beverage in Atlanta. It's part of the culture and a point of pride for the city!
The World of Coca-Cola is an ode to the ATL's favorite soft drink — and the world's most famous soda.
This museum is located in downtown Atlanta, in a busy area close to other famous Atlanta attractions, perfectly positioning it for more exploration.
Once you get inside, be prepared for a caffeine buzz, as you are going to be tasting lots of samples!
Even if you're not big on sampling, The World of Coca-Cola has an array of immersive exhibits to explore.
The Taste It! exhibit allows you to sample Coke from different countries, while learning fun tidbits about what you're sipping.
The Vault of the Secret Formula is a fun exhibit where you'll learn the backstory about the famously top secret formula for Coca-Cola.
This exhibit has the Virtual Taste Maker, where you can design various flavor combinations, just like the pharmacists from back in the day.
At this point you will have been standing for a while, and the 3-D Theater is a great place to rest for a little bit. Put on the 3-D glasses provided, relax, and take in the movie experience.
There is also the Pop Culture Gallery, which shows pieces from famous Coca-Cola advertising campaigns, and other historic memorabilia.
There's even the red couch from the fourth season of American Idol, which makes for a fun photo op!
The other exhibits include Scent Discovery, Coca-Cola Polar Bear, The Loft, The Coca-Cola Theater, Milestones of Refreshment, and Bottle Works.
And not to be forgotten, the Coca-Cola Store is perfect to stock up on souvenirs to remember your day in Atlanta!
Tickets can be purchased online before your visit and then shown with a mobile voucher — this is what I recommend doing to avoid waiting in line, as this is one of the most popular attractions for people visiting Atlanta!
You can expect to spend about two hours exploring the World of Coca-Cola. Then you're ready for lunch and the next stop on the itinerary!
Address: 121 Baker St NW, Atlanta, GA 30313
Hours: 10 AM to 5 PM Monday through Thursday; 10 AM to 7 PM Friday through Sunday
Website: https://www.worldofcoca-cola.com
Spend some time at the National Center for Civil and Human Rights (if open).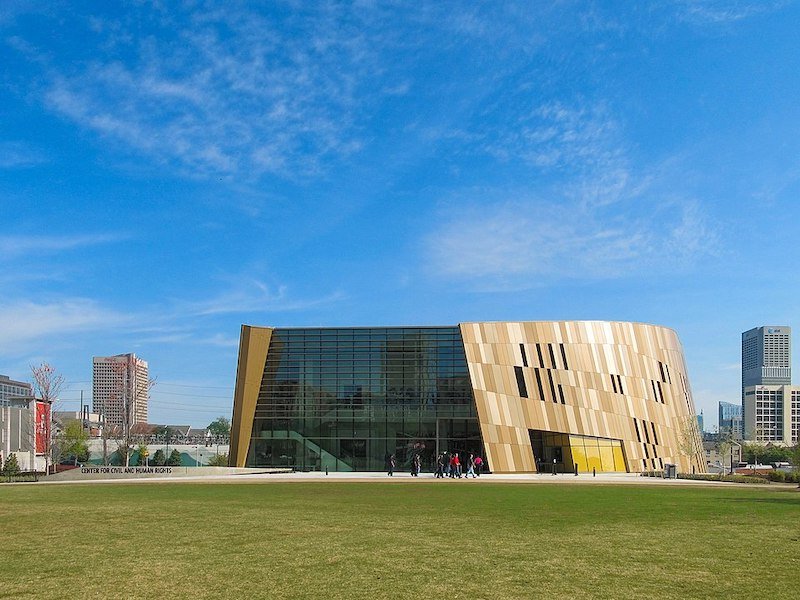 Next up on your one day itinerary should be a visit to the National Center for Civil and Human Rights.
Note that this museum is closed Monday through Wednesday, so you won't be able to visit if your Atlanta trip falls on one of those days.
This important museum chronicles the importance of the city of Atlanta in the Civil Rights Movement, with a particular focus on Atlanta-born Martin Luther King Jr.'s contributions to the movement.
It also highlights other important activists in the Civil Rights Movement and focuses on some of the human rights struggles occurring around the world to this day.
You can buy tickets online at their website here.
Address: 100 Ivan Allen Jr Blvd NW, Atlanta, GA 30313 (Pemberton Place)
Hours: 12 PM to 5 PM Thursday and Friday; 10 AM to 5 PM Saturday; 12 PM to 5 PM Sunday; closed Monday through Wednesday
Website: https://www.civilandhumanrights.org
Afternoon: The Georgia Aquarium, Lunch, & a Walk
Check out the whale sharks at the Georgia Aquarium.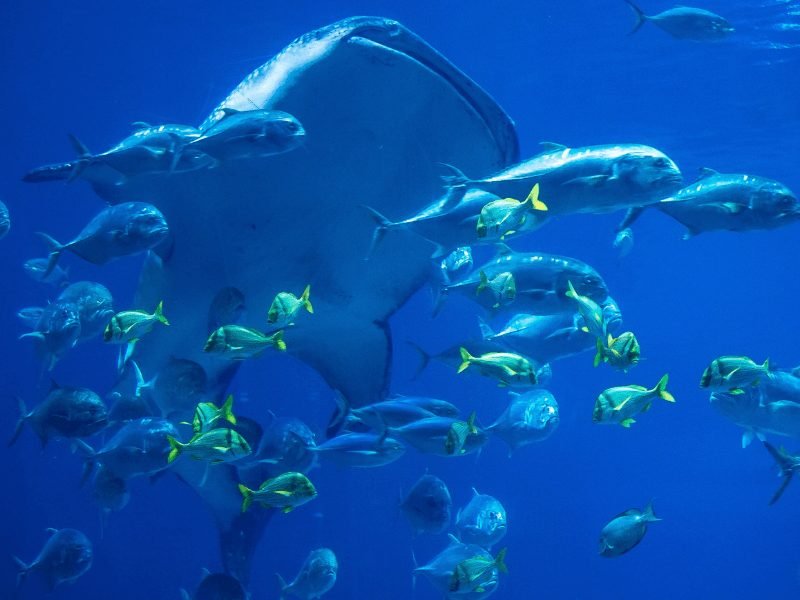 Located a short, walkable distance away from The World of Coca Cola and the National Center for Civil and Human Rights is the renowned Georgia Aquarium.
So, what makes this aquarium so famous? The Georgia Aquarium is the largest aquarium in the United States, and one of the largest in the world!
They have more than 60 different habitats, which house hundreds of species that come from all over the planet.
Some of the species you will find at the aquarium include African penguins, beluga whales, California sea lions, common bottlenose dolphins, green moray eels, manta rays, tiger sharks, and whale sharks.
In particular, there are only a few aquariums in the world where you can see whale sharks. And the only Western aquarium to have whale sharks is… you guessed it, the Georgia Aquarium!
Once you're inside, there are many different galleries to tour, and each gallery has a distinctive habitat and marine creatures.
At the Aquanaut Adventure gallery, you can see animals that live in harsh habitats, like American alligators, Baja blue rock lizards, and electric eels.
The Cold Water Quest gallery showcases ocean animals that can survive in cold ocean waters, including beluga whales, horned puffins, and weedy sea dragons.
If you love dolphins, you must check out the Dolphin Coast gallery. You will be able to see common bottlenose dolphins, and watch a live training presentation and hear about what is being done to preserve these dolphins.
The Georgia Aquarium also boasts one of the world's largest single aquatic exhibits, which is the Ocean Voyager gallery. Here, you can gaze at tiger sharks, green moray eels, and manta rays!
If sharks fascinate you, check out the Sharks! Predators of the Deep gallery. This is one of the biggest shark exhibits you'll find in North America.
The Southern Company River Scout exhibit is the Georgia Aquarium's sole freshwater gallery. Here, you will find Asian small-clawed otters, black spot piranhas, and razorback musk turtles in this habitat.
The Tropical Diver gallery contains 200 species of coral, and creatures like the big-bellied seahorse and Pacific sea nettle jellyfish are housed in this vibrant exhibit.
The Truist Pier 225 is where to go if you love sea lions! Watch trainers connect with California sea lions, and learn about issues facing this species.
Tickets can be purchased online before your visit, which we also recommend in order to avoid the ticket lines — and it'll also save you money, as there is an additional charge if you book on-site vs. online!
You can easily spend a couple hours at the Georgia Aquarium exploring all the mesmerizing galleries and exhibits!
After the Georgia Aquarium, you're ready to move on to lunch at The Varsity after a quick walk through Centennial Olympic Park.
Address: 225 Baker St NW, Atlanta, GA 30313
Hours: 8 AM to 9 PM Friday through Sunday; 9 AM to 9 PM Monday, Tuesday, and Thursday; 9 AM to 5 PM on Wednesday
Website: 225 Baker St NW, Atlanta, GA 30313
Take a quick walk through Centennial Olympic Park.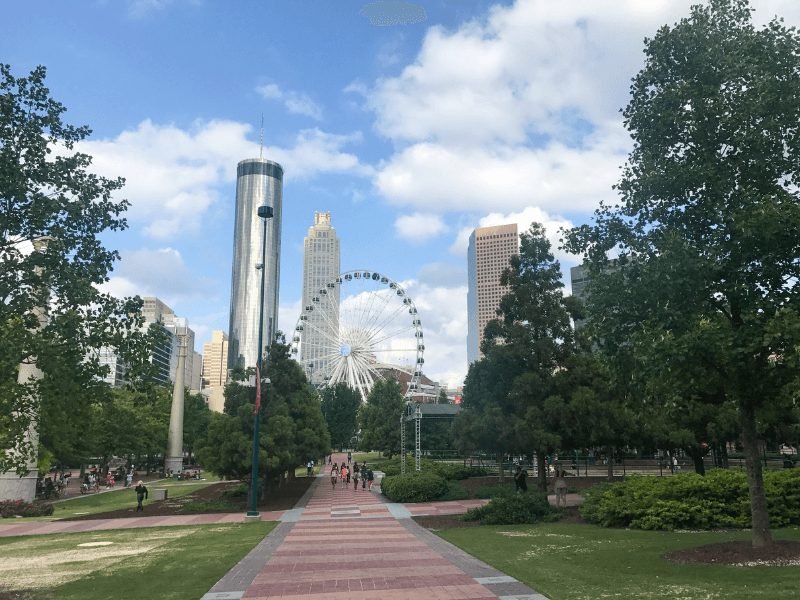 Before grabbing lunch — don't worry, we haven't forgotten about that! — take a quick walk through Centennial Olympic Park, since it's located right next to the attractions we've just visited.
This historical site of the 1996 Olympics is now a beloved park and landmark in the city, where local families and tourists converge.
The SkyView Atlanta Ferris wheel in the park is a favorite with families, and the park's Fountain of Rings is its centerpiece, although the water feature is temporarily closed due to Covid.
If you want, snap a photo with the historic Olympic Rings before heading on to your next destination!
Note: Centennial Olympic Park is located right next to another famous Atlanta landmark, the CNN Center, but currently, CNN studio tours are closed due to Covid.
Grab a frosted orange shake at The Varsity.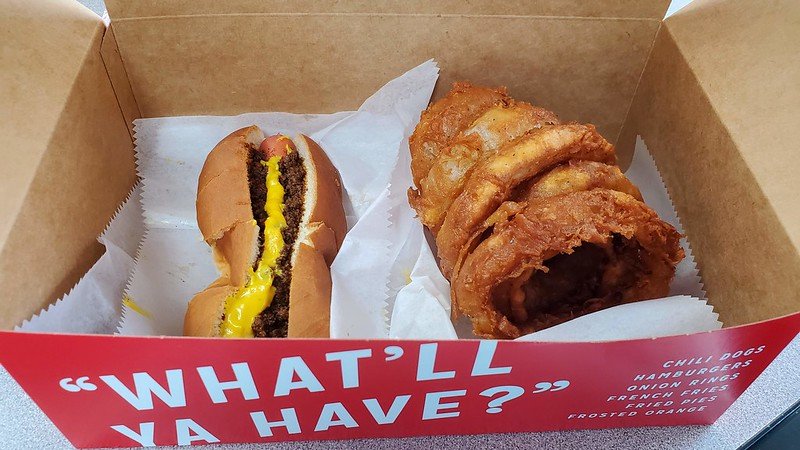 A legend in the Atlanta dining scene, The Varsity has earned its place amongst the quintessential eateries in the city.
Since 1928, they have been serving hot dogs, hamburgers, and shakes to residents and visitors of Atlanta.
A factor that distinguishes The Varsity from other ATL restaurants is that it's not just a meal, but a whole experience!
When you enter the lively eatery, you will see patrons and staff sporting The Varsity's iconic paper hat.
One of the trademarks of The Varsity is the staff asking you "What'll ya have?" once you get up to the counter to order.
Once you've made your selection, your order will be loudly relayed to the kitchen, using the restaurant's own special lingo.
Another one of The Varsity's trademarks is their variations on the classic hot dog!
If chili on a hot dog sounds good to you, try a chili dog. If you like cole slaw, they have a slaw dog. You could even get a chili cheese slaw dog if you're feeling adventurous, and there's always a naked dog if you like to keep things simple.
To complete your order, grab a side of crispy onion rings and a cold shake.
The Varsity's signature shake is called a Frosted Orange, which is their very own Varsity Orange drink blended with vanilla shake mix.
And to really go all out, you can snag a fried peach pie to indulge your sweet tooth — hey, you've only got one day in Atlanta, so make it count!
The atmosphere of the restaurant can best be described as buzzing and energetic, so you're in for a real treat when you're here.
The downtown location of The Varsity is a quick car ride from the Georgia Aquarium and the World of Coca-Cola.
After chowing down on hot dogs and onion rings, you're ready for your next adventure in the city!
Address: 61 North Avenue NW, Atlanta, GA 30308
Hours: 11 AM to 9 PM Friday through Sunday; 11 AM to 8 PM Monday through Friday
Website: https://thevarsity.com
Walk the Atlanta Beltline.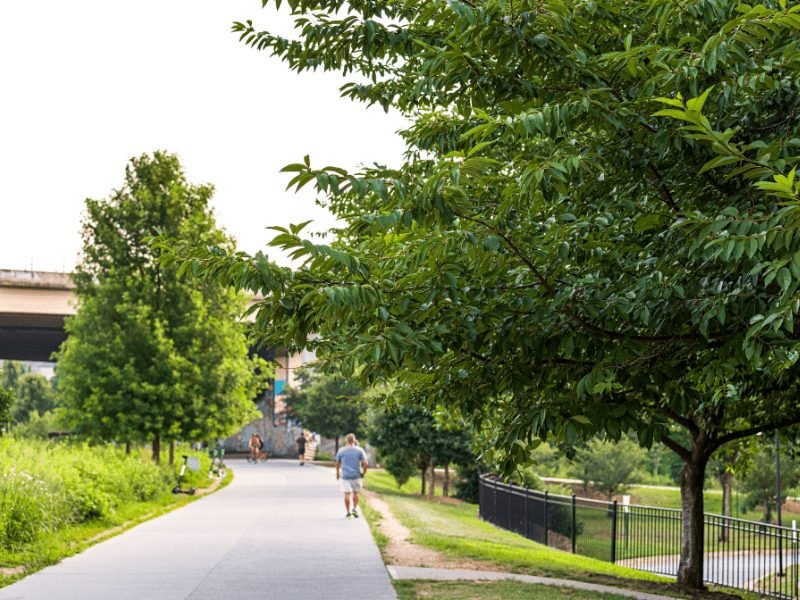 It's safe to say that almost all of Atlanta's residents get everywhere in their car, since it's a very sprawled out city. A change of pace from driving all the time is very welcome!
Enter The Atlanta Beltline, which consists of trails that connect several intown Atlanta neighborhoods.
The Beltline is very popular with Atlanta residents because it's a great way to enjoy the outdoors, exercise, and easily access some of Atlanta's best restaurants.
One of the coolest features of the Beltline is that there are lots of restaurants just off the trail, making it incredibly easy to pop in and grab a drink and a bite!
Best of all, many of them have outdoor patios, which allows you to still be in the thick of the hustle and bustle of the Beltline while you have a drink.
On a beautiful sunny day, you will encounter people walking, biking, and skating on the Beltline.
It's a very joyful atmosphere, and once you are there it'll become apparent why this is such a hotspot for locals and tourists alike!
To explore the Beltline, start at Ponce City Market in downtown.
This is a really cool food hall and retail space, and it used to be a Sears, Roebuck & Co facility, and City Hall East for Atlanta.
Ponce City Market Address: Ponce De Leon Ave NE, Atlanta, GA 30308
Ponce City Market Hours: 10 AM to 9 PM Monday through Saturday; 11 AM to 8 PM on Sunday
Ponce City Market Website: https://www.poncecitymarket.com
Within Ponce City Market, you will see signs for the Beltline. Once you're on the Beltline, head south.
Take it slow, and enjoy your surroundings. You will pass by funky street art, fields where people play intramural sports, and even a skate park.
One standout on this trail is New Realm Brewing Co., which is a local Atlanta watering hole.
This is a great place to quickly stop in for a brew and some snacks if you're still hungry, and they have a fantastic outdoor seating area.
As you continue on the trail, you will eventually end up at Krog Street Market. This is another fantastic food hall that contains an enticing selection of restaurants, as well as some local retail shops.
To get from Ponce City Market to Krog Street Market walking the Beltline is about two miles one way.
If you're feeling full from your meals, or looking to work up an appetite, this is a great afternoon activity before moving on to dinner.
Krog Street Market Address: 99 Krog St NE, Atlanta, GA 30307
Krog Street Market Hours: 7 AM to 9 PM Monday through Thursday; 7 AM to 10 PM Friday; 9 AM to 10 PM Saturday; 8 AM to 9 PM Sunday
Krog Street Market Website: https://krogstreetmarket.com
Pay homage at the MLK Jr. National Historic Park.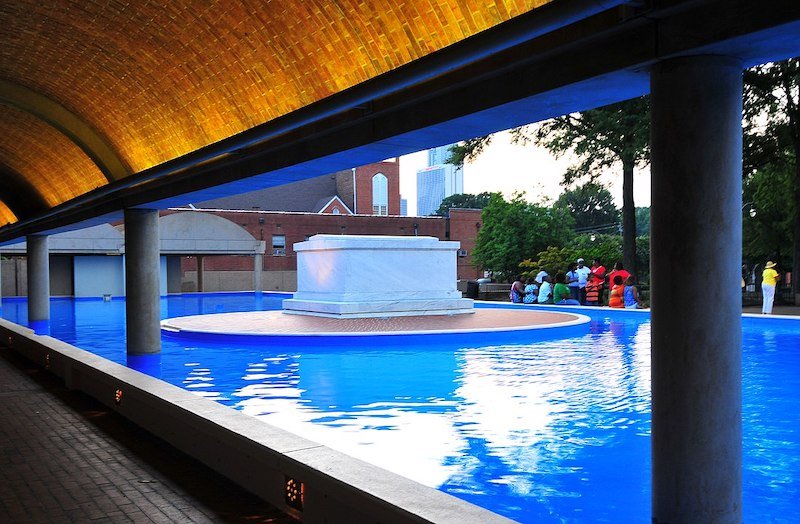 The Martin Luther King, Jr. National Historical Park is located in downtown Atlanta just a few blocks from Krog Street Market.
This national park covers several important historic sites, including the home where Martin Luther King was born in and the Ebenezer Baptist Church where he began preaching.
The most important and touching site to see is his burial site. It's located in an above-ground tomb amidst a fountain.
The fountain feature includes one of the most famous quotes from "I Have a Dream," written on steps that create a waterfall effect: "We will not be satisfied until justice rolls down like waters and righteousness like a mighty stream."
The King Center is also located here, as well as the International Civil Rights Walk of Fame.
Evening: A Meal with a View
Take in the best view in the city at the Sun Dial Restaurant.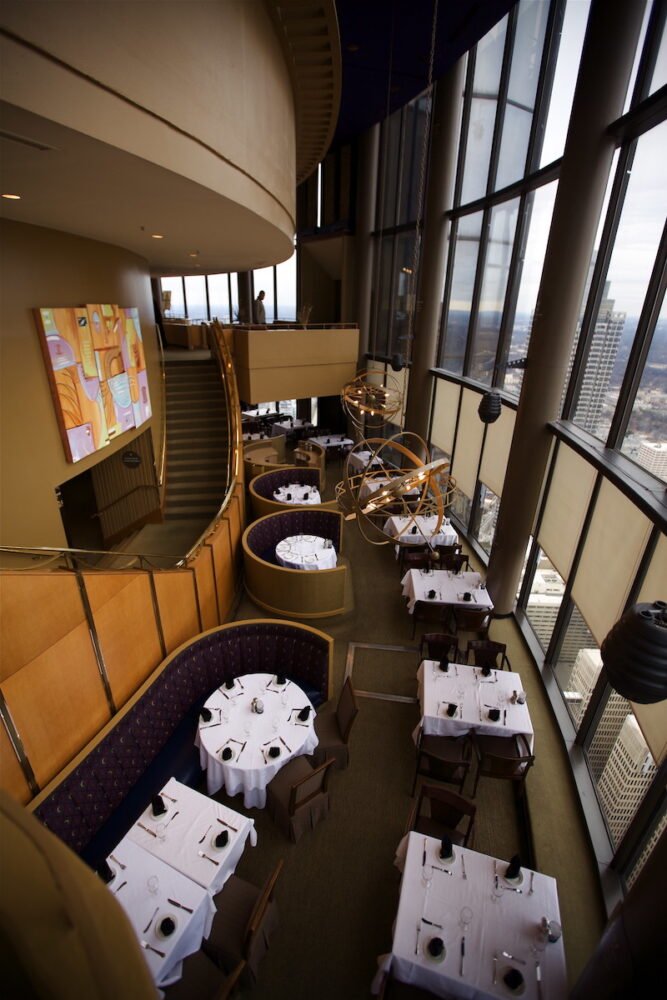 To finish off your day in Atlanta, you must have dinner at the Sun Dial Restaurant.
This dining establishment's claim to fame is that it sits atop the 73-story Westin Peachtree Plaza hotel, and has incredible panoramic views of the city.
In addition to the restaurant, there is also a cocktail lounge and a separate level with an observatory.
You're not just coming here for a meal, but also to experience some of the best views of the city.
For your meal, the restaurant offers several seafood and meat options, and they take pride in using local and seasonal ingredients.
Some of the most beloved dishes include the Fried Green Tomato & Lobster Salad, BBQ Pork Tomahawk, and Sweet Potato Gnocchi.
The observatory level has four telescopes to get close-up visuals of Atlanta, and the tall windows that encompass the restaurant provide you with stellar views of the city skyline.
The observatory level does have a fee of $8 for adults, and $4 for children aged 6-12.
There is a business casual dress code here, so be sure to plan your attire appropriately. Celebrate a successful day in the city by stopping by this iconic Atlanta restaurant!
Once you've had a delicious dinner, you can go enjoy the local Atlanta nightlife.
Address: 210 Peachtree St NW, Atlanta, GA 30303
Hours: 5 PM to 9:30 PM Wednesdays and Thursdays; 5 PM to 10 PM Fridays and Saturdays; closed Sunday through Tuesday.
Website: https://www.sundialrestaurant.com/
Alternate Suggestion: If your one day in Atlanta happens to fall on a day when this restaurant is closed, we suggest finding something to eat at Krog Street Market!
Alternate Ideas for Spending One Day in Atlanta
This one day itinerary focused on the most typical Atlanta itinerary, distilling the highlights and keeping things as central and close together as possible — important in a city as spread out as Atlanta!
However, there are some ways you could deviate from this itinerary based on interest — we'll make a few suggestions below!
Nature & Outdoors Lovers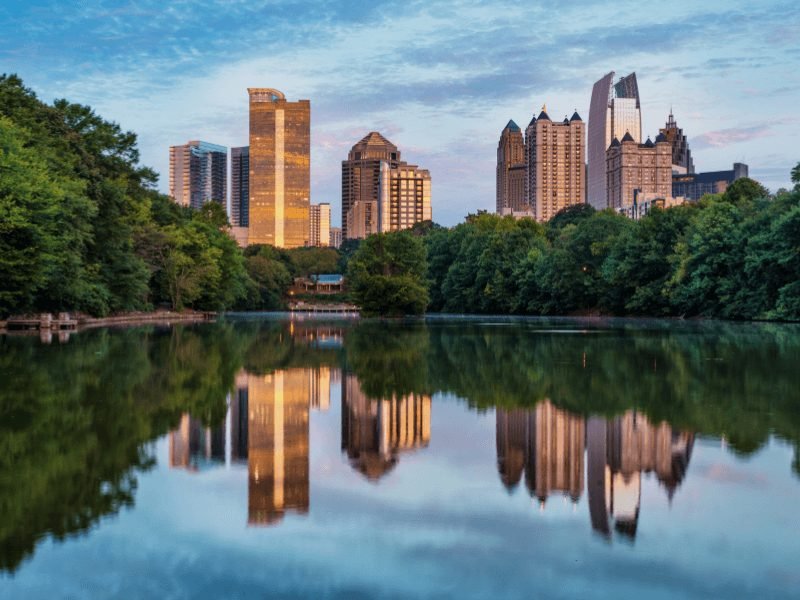 If you prefer spending time outdoors to spending time at museums and indoors attractions, we suggest swapping out some of the pre-lunch activities with some time at Piedmont Park in Midtown Atlanta.
Piedmont Park is home to the Atlanta Botanical Garden with features a stunning conservatory as well as 30 acres of beautiful gardens and fountains.
The botanical garden is open every day but Monday from 9 AM to 8 PM and costs $25-28 (weekday vs. weekend price) for an adult ticket.
Arts & Culture Lovers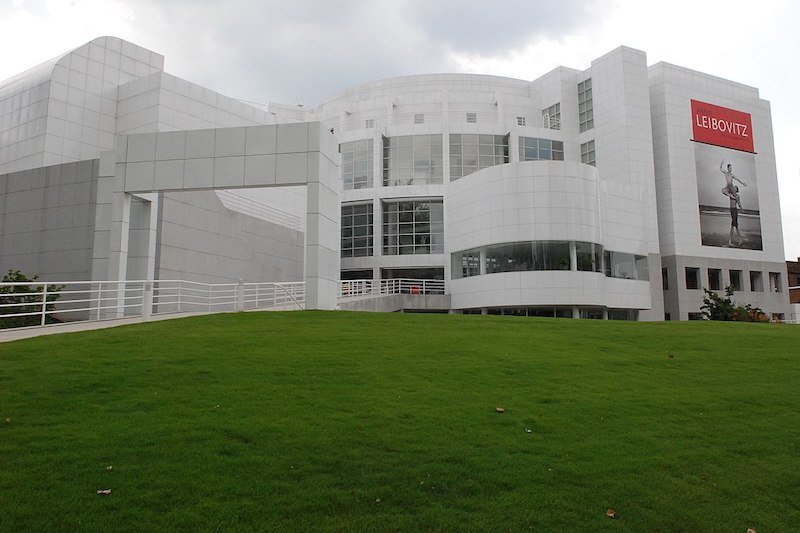 If you prefer checking out the local arts scene in any given city, Atlanta won't disappoint!
Make your way up to Midtown Atlanta (perhaps stopping at the Atlanta Botanical Garden first) to visit the High Museum of Art, one of the best art museums in Atlanta.
The museum features modern and contemporary art in a beautiful building noted for its unique architecture.
The museum is open Tuesday through Saturday from 10 AM to 5 PM, Sunday from noon to 5 PM, and is closed on Mondays.
General admission tickets cost $16.50 and children under 6 are free.
The High Museum is part of the Woodruff Arts Center, which is also home to the Atlanta Symphony and the Alliance Theater, two other cultural hubs.
History Lovers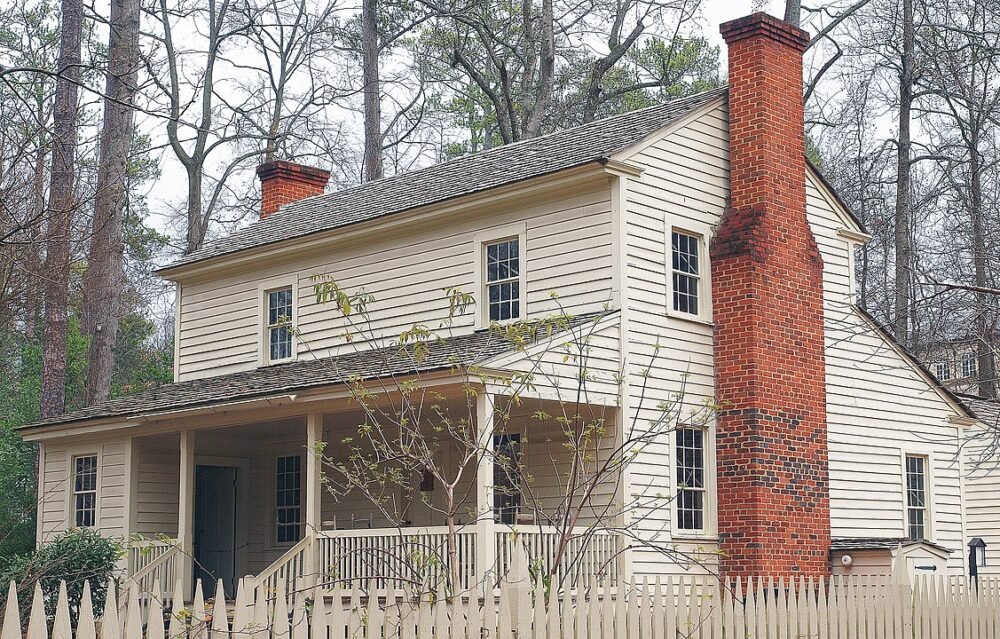 History lovers won't be disappointed here — there's plenty to learn in Atlanta!
Be sure to add the Atlanta History Center to your list. This museum is located in the Buckhead neighborhood of Atlanta, a little out of the way from downtown on the northern edge of Atlanta's city limits.
There are several permanent exhibits which cover different aspects of Atlanta's history, including Native Lands: Indians and Georgia and Turning Point: The American Civil War.
The museum is also home to several historic buildings, including antebellum structures like the Smith Farm and the famous Swan House, one of the most photographed spots in all of Atlanta.
The museum is open 9 AM to 4 PM every day but Monday. Tickets cost $23.
Another famous building also administered by the Atlanta History Center is the Margaret Mitchell House, where the author of Gone With the Wind was born.
Finally, the Jimmy Carter Presidential Library and Museum is another place worth a visit for history lovers.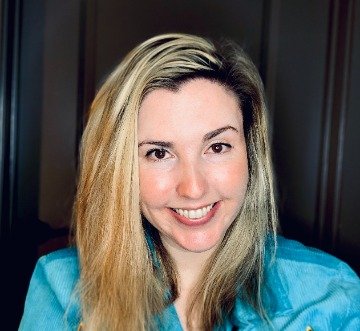 Rachel considers herself a lifelong Atlanta resident, despite being born in New England. She graduated from Georgia Southern University with a degree in Fashion Merchandising. When she's not at home with her cat, Velma, Rachel loves exploring the art scene when visiting big cities like Chicago and Los Angeles.