Beautiful glacial mountains, pristine turquoise lakes, serene scenery everywhere you look.
That's what Instagram tells you expect when you plan a trip to Banff, and in fact, Instagram and social media are probably a large part of the reason why you're planning a trip to Banff in the first place.
The truth is that Banff has exploded in popularity in recent years, making it essential to be extremely mindful when planning your Banff trip so as not to end up getting disappointed by crowded trails, closed parking lots, and overly difficult hikes.
This post was written in conjunction with my lovely sister-in-law, Pati, who originally hails from Brazil but has made Calgary her home.
She spends her weekends and free time hiking in Banff and further afield in Alberta, and she has kindly agreed to share her wisdom from being an Alberta local and showing visitors around Banff all her favorite parts of the park.
Here's what she thinks you need to know before you plan your trip to Banff!
Your expectations will be high – and they should be!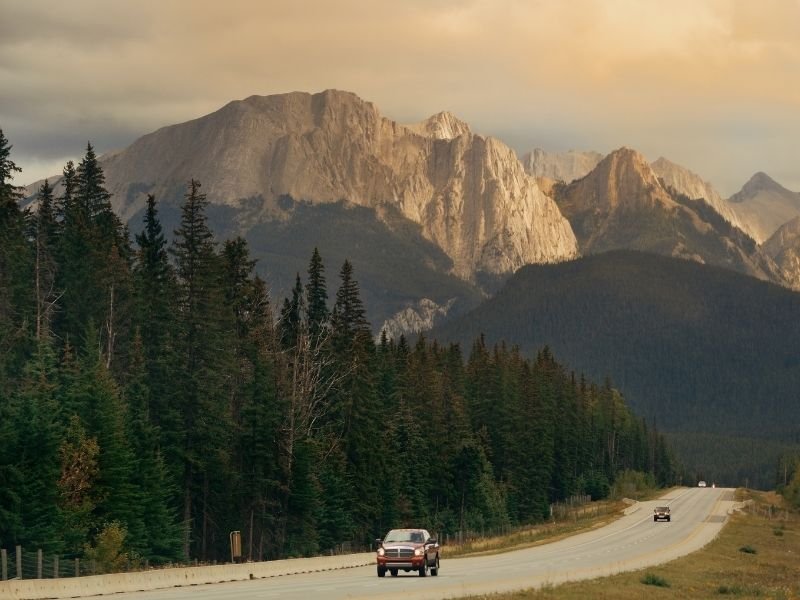 Note: This post contains affiliate links, which means I may receive a small commission if you purchase something through one of these links. Thank you for supporting the free content on this site! For more information on affiliate links and cookies, see my disclosure page for more details.
If you plan to visit the Canadian Rockies, you probably have your expectations on high mode already!
For me, for years, the place I later discovered to be Moraine Lake, was my background screen on my computer. So, you know you are set for a fantastic trip.
In my case, I was not disappointed; more than that, it ended up being the place where I choose to live when immigrating to Canada.
Before my first trip in 2016, I did extensive research, and I still believe that the places that I visited for the first time were good choices.
After living for almost three years close to Banff, I've included my original recommendations for a first time trip to Banff, but I've also made some adjustments to my original list and have a more local touch.
Give yourself enough time to enjoy Banff
Please keep in mind the duration of your trip.
Yes, one week in Banff would be excellent, as it will allow you to fully discover the place and go on some beautiful Banff hikes, but I know that for many people, this is not possible.
So my suggestion of the minimum time in Banff is three full days with a two-night stay. Anything else just isn't enough!
Prepare for crowds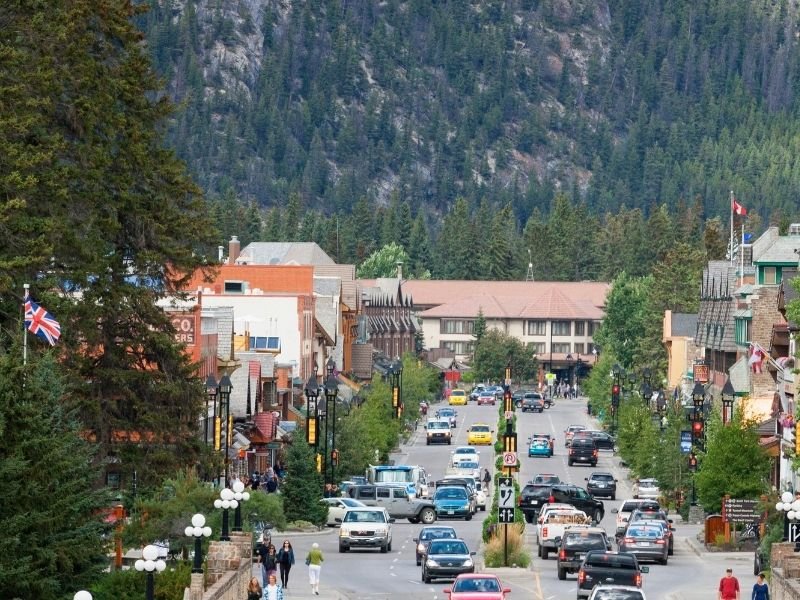 In the past few years, the tourism scene in Banff has skyrocketed.
While the epic landscapes and scenery will not let you down, be prepared for the crowds.
Be aware that you will have to be waking up early to guarantee a visit to some of the most popular attractions, and there may be some traffic, especially in the main town!
Plan your visit to Banff for the right time of year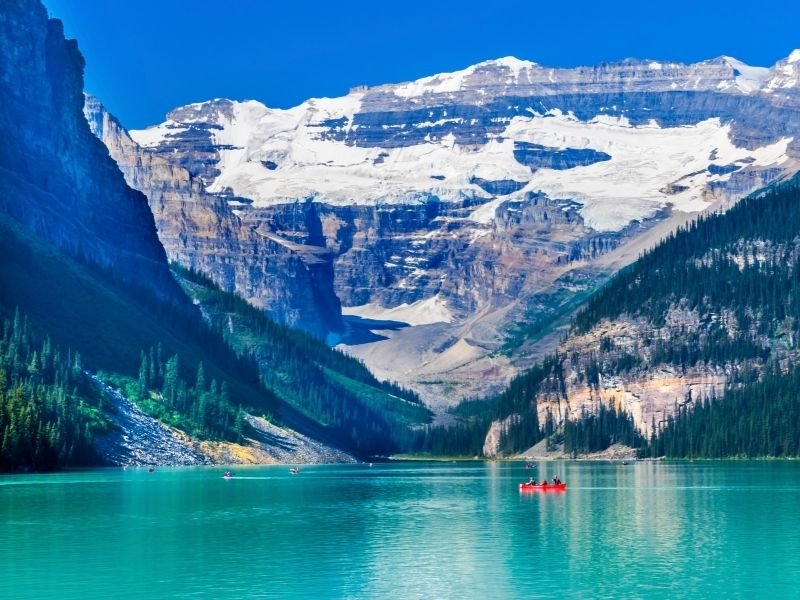 To make sure that the lakes will not be frozen, it is best to visit from June to September.
With only around four months to see the lakes in their unfrozen beauty and the growing popularity of Banff, we have the recipe for a packed tourist place!
In my opinion, for a summer adventure, July is the prime time for hiking in the middle of wildflowers.
This is also a great time to enjoy some of the best kayaking in Canada!
But overall, inside the June to September window, I prefer visiting in September.
Visiting Banff in fall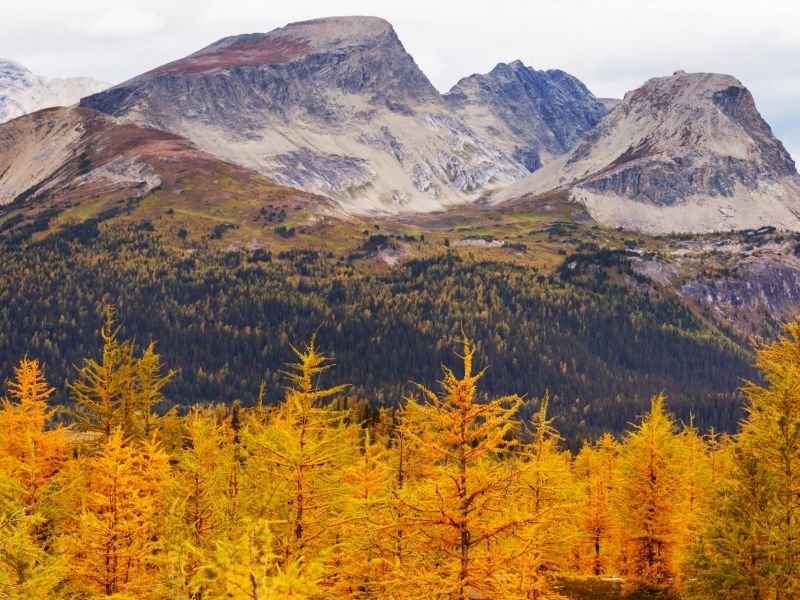 The last two weeks of September are the best to see the colors of the fall leaves and yellow aspen, and yet also to have fewer visitors.
In the first week of October, the chances of seeing snow increase; things are not frozen yet, and the lakes and landscapes look fantastic!
However, in October, there is a high chance of having overcast weather all day and a chance of heavier snowfalls.
Any travel after this has no guarantee: roads may be closed, and places that I list here might not be accessible until the next year.
Also, keep in mind that any travel after early-September could mean below-freezing temperatures (especially during the night) so, plan your clothing accordingly.
Accommodations in Banff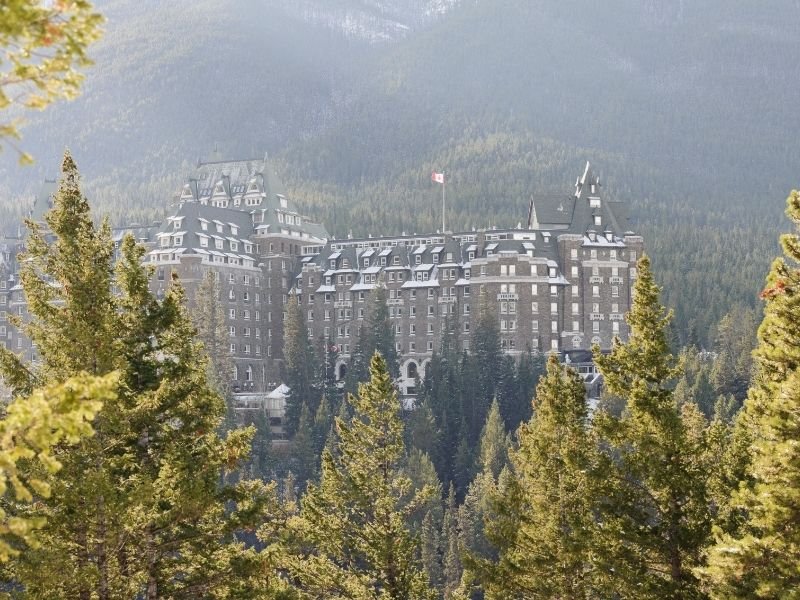 To be entirely honest with my experiences in four different hotels in Banff, accommodations in Banff are expensive and are really not that good.
Be prepared to pay the price of a four-star hotel and be delivered with the quality of two stars!
I never stayed in the fancy five-star hotels and resorts in Banff to say if they offer enough value to justify the high price.
Surely, if you are planning a honeymoon in Banff, though, staying at the 5-star Fairmont Chateau Lake Louise would be worth it!
For camping, the booking opens in January and usually, in a matter of hours, it is booked for the entire year!
Alternatively, you can stay in Canmore (a town just outside the park). It will still be expensive, but the quality for the price can be much better.
There's also a lot of great things to do in Canmore!
Transportation in Banff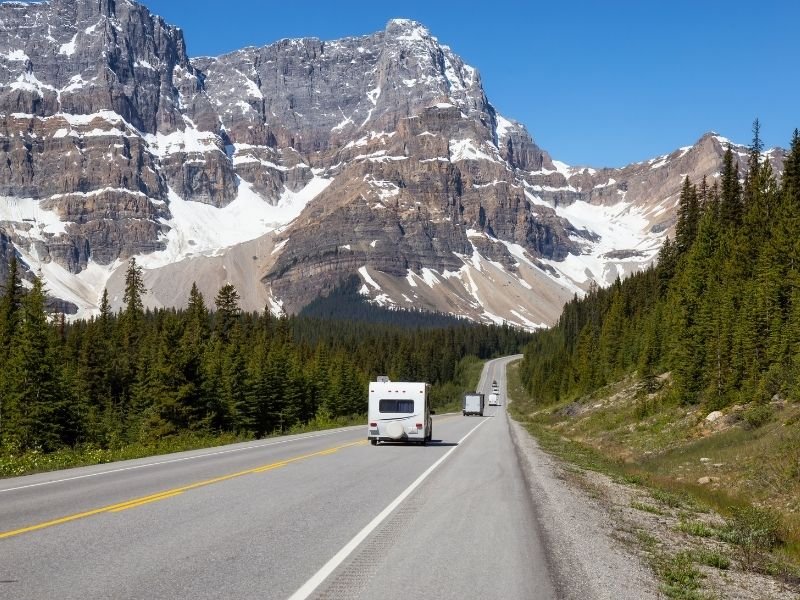 There are options for public transit from the Calgary airport to Banff by shuttles, as well as inside the National Park by bus.
But honestly, things are so far away that renting a car will make it easier to move around.
I know that this is the exact reason why some places have the parking lots full at 6:00 am, and you will be contributing to that, but to give you perspective, Calgary is 130 km away from Banff, and the town of Banff is 58 km away from Lake Louise.
So, if you have lots of time in Banff, it can be helpful for everyone to use public transportation to the most crowded places (Lake Louise and Lake Moraine).
In any case, arrange to have a National Park Pass!
Is Lake Louise worth it?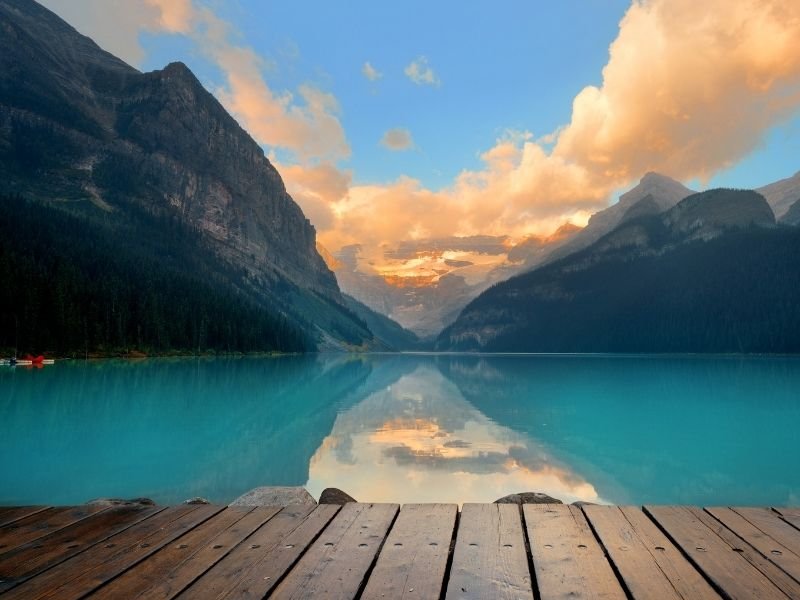 In my humble Banff-affectionate opinion, this is a mandatory place to see when you plan your visit to Banff. I mean, did you even go to the Canadian Rockies if you did not visit it?
Lake Louise is to Banff what Eiffel Tower is to Paris: the heart. There is a reason why this is the most famous place, and I still remember the chills I had when I saw it in person for the first time.
It will be spectacular in any weather, but a sunny day adds color and contrast to your view and pictures.
Tips for Visiting Lake Louise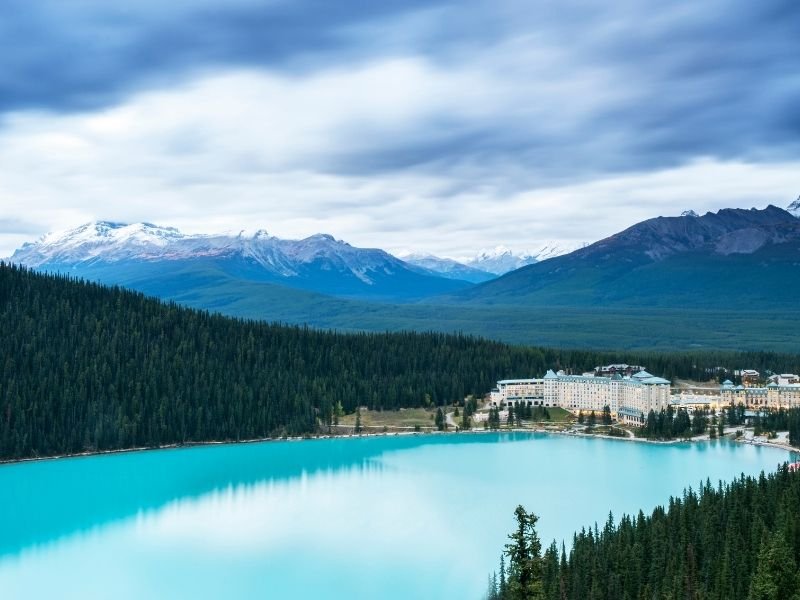 Lake Louise has a huge parking lot, but it can be filled quickly. Plan to arrive before 9 AM or after 6 PM during spring, summer, and fall.
In winter, I never had much trouble with parking. And yes, Lake Louise is accessible all year round!
Even frozen over, Lake Louise is magical since you can ice skate on it, see professional ice sculptures, or walk and stand in the middle of one of the most famous lakes in the world, completely frozen over, while you are surrounded by snowy mountains and chilly air that can be as cold as -30°C.
There are two hotels at a walking distance from the lake: Fairmont Château Lake Louise (that is literally in front of the Lake) and Deer Lodge.
At the parking lot, there are public washrooms available, and there will always a national park ranger checking if you have the Park Pass (it must be displayed on the windshield of your car).
If you have the time and are feeling adventurous, you can also go to several hikes that depart from here (4 of the 9 hikes in this Banff hikes list start from here!).
If this is the case, arrive early in the morning, so you have time to enjoy both the lakes and the hiking!
You can also take the Lake Louise Gondola for beautiful views without the hike.
Is Moraine Lake Worth It?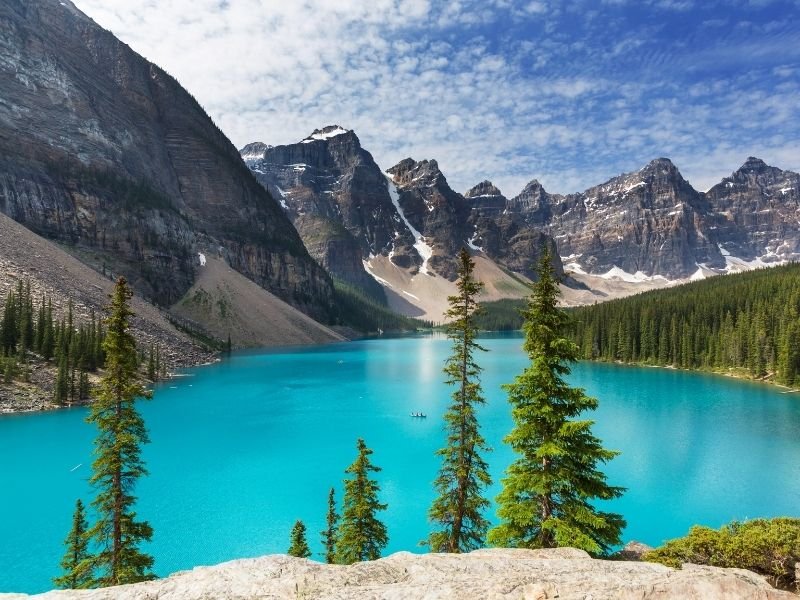 In recent years, Moraine Lake is becoming more and more famous.
Several people claim it to be prettier than Lake Louise, a statement that we can dispute.
It is for sure one of the gems of the Canadian Rockies, but I credit this popularity to the fact that it is a challenge to get there.
Near Lake Louise, you will need to drive through a narrow secondary road for 12 kilometers uphill. But this road is often shut since the parking lot fills up extremely early.
The final piece that makes Lake Moraine so challenging to see is the fact that the road that gives access to it is closed from mid-October to mid-May because of the avalanche risk.
Tips for Visiting Moraine Lake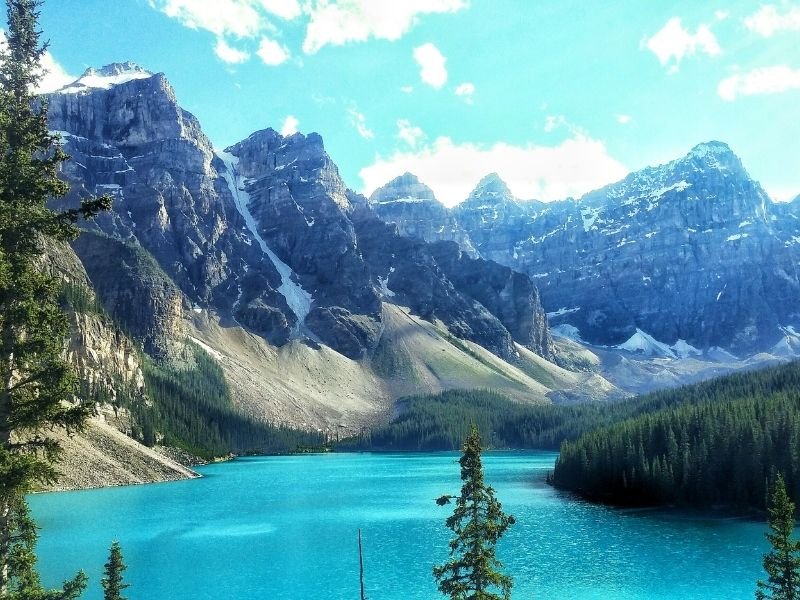 The parking lot at Moraine Lake is considerably small, and it's also the departure point to several popular trails, leading to even more people needing to park here.
This means that usually by 6 AM, the entrance to the secondary road is closed by the park's staff because the parking lot is already full!
In the fall of 2020, the road was already closed around 5 AM on weekends since the most famous hike to see the larches (Larch Valley) starts from the Moraine Lake.
Yes, even in the pandemic without any foreign travelers — it's that insane!
Apparently, there is a trick that you have a chance to enter if you drive by 8 AM, as this is the time people who only went to see the sunrise at Moraine Lake are leaving.
They will open the road to the lucky people passing there for just a few moments as the first cars are leaving. This, of course, is not a guarantee, but you may have a shot!
Moraine Lake Insider Tips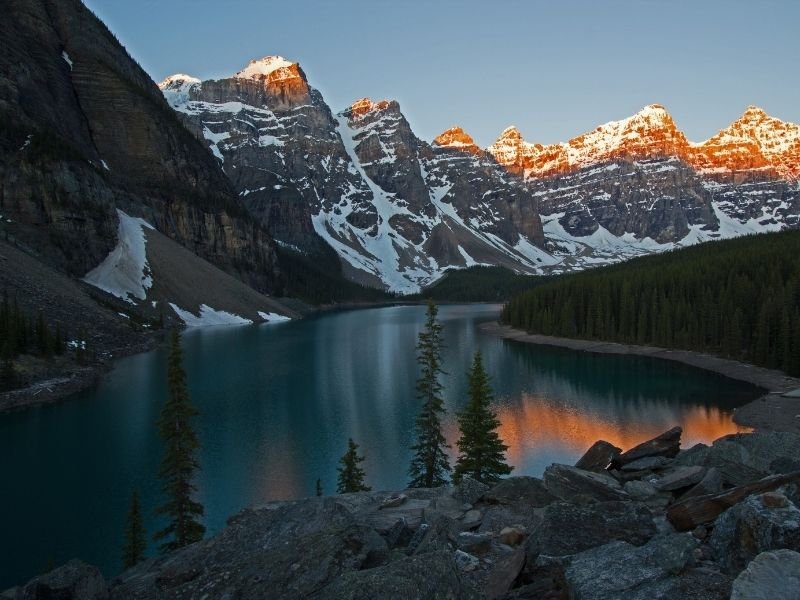 An alternative if you do not see yourself waking up at 3 AM is to go there at the end of the day.
A few weeks ago, I stayed overnight in the Lake Louise area, and I went to visit Moraine Lake after 7 PM as the road was open again.
I still saw the pretty lake with the ten peaks behind it, but I did not have much time to explore around before getting dark and definitely had no time for any hike.
Finally, you also have the option to use the Roam Public Transit that departs from Banff town and can take you to Moraine Lake and Lake Louise.
It is back now for the larch season, but always check, as buses do not go year-round to all places and they were also affected by the COVID-19 situation, so do check online before relying on it.
So, now you know all about the almost-mystic Lake Moraine. The fact that I just spent more time writing about how hard it is to get there than about the Lake itself says a lot!
Visiting the Banff gondola and Sulphur Mountain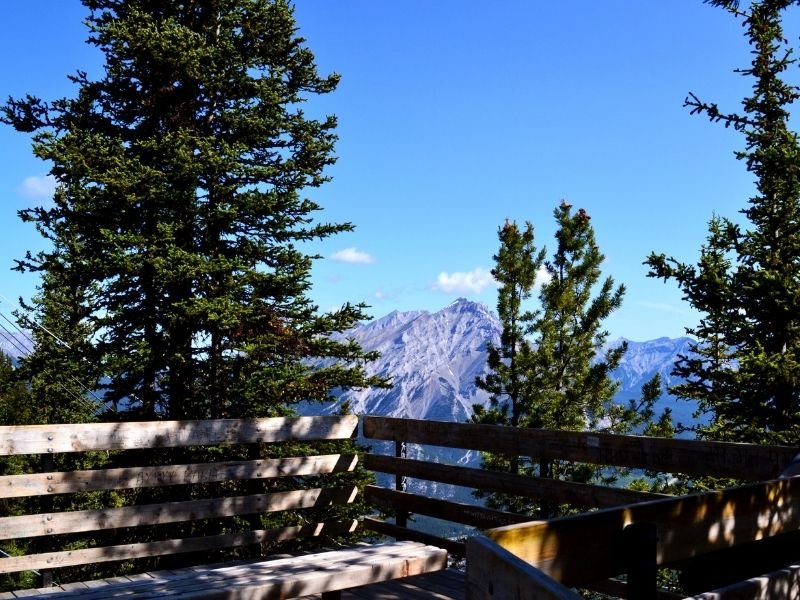 Views, views, views! Here, you are going to see the Canadian Rockies from the top.
The gondola put you at 2,281 meters elevation with a 360-degree observation deck.
I have visited in summer and winter, and both were magical. I saw the entire Banff town, the most prominent mountains around, and even Lake Minnewanka at a distance.
Up there, you have the option to have fine dining in their restaurant or enjoy a hot beverage in the café area. Outside the building, you can also explore a small, well-maintained trail to the Cosmic Ray Station, a National Historic Site of Canada.
This is the place of a former laboratory active in the 1950s that was the most important cosmic ray observatory in Canada, helping to understand how the sun influences the Earth.
Are you feeling like some exercise? You can hike to the top of Sulphur Mountain as well and ride the gondola back down (paying the fee for a one-way gondola trip, of course).
It will be a 5-kilometer one-way hike with an elevation gain of around 740 meters. This is not a walk in the park, but it's doable for a person of average fitness, as this is a trail full of switchbacks so the incline is not too steep.
It is also one of the safest hikes to do as a tourist since the trail is well-maintained, close to the Banff town, and literally right below one of Banff's main attractions.
Tips for Visiting Lake Minnewanka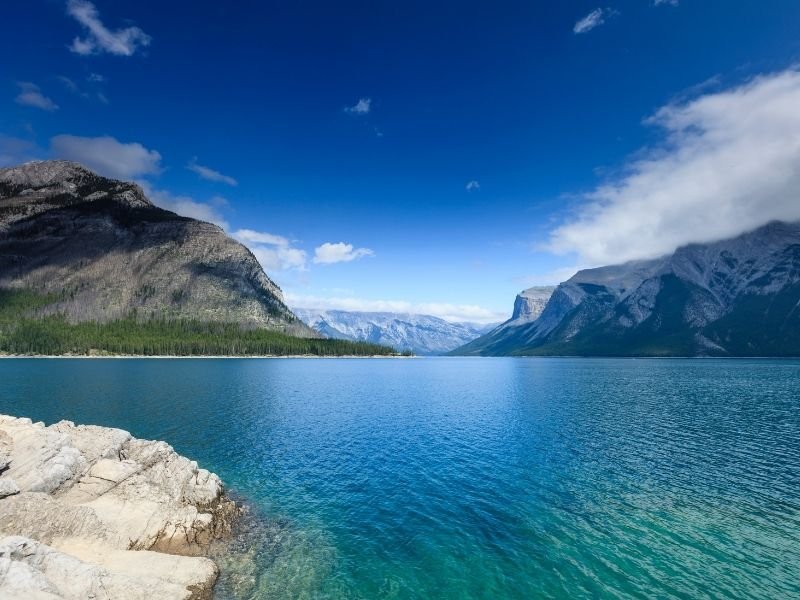 Near Banff town (so far away from Lake Louise/Moraine), we have one of the biggest lakes in the Canadian Parks, Lake Minnewanka.
The description is simple: a vast lake surrounded by mountains. I feel small every time I visit there, the giant half forested, half rocky walls around it even resemble a fjord.
A boat trip sightseeing here in the summer or seeing the frozen lake in winter are both equally memorable.
The vastness and openness of this place make the crowds spread out, and here you can be in a main tourist attraction and still find yourself completely alone, unlike at Lake Louise and Moraine Lake.
Please take care and do not wander, as this is the edge of the core habitat for grizzly bears. Hiking on most of the trails in this area is only permitted in groups of four people or more and carrying bear spray.
Tips for Visiting Johnston Canyon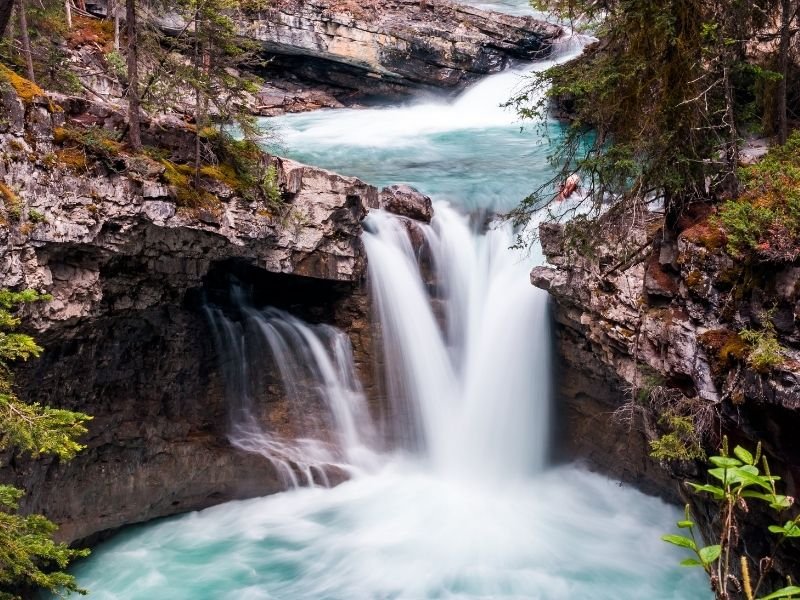 Note: As of September 2020, access by car to Johnston Canyon is closed due to COVID-19.
Here you will get a different kind of landscape: no lakes or mountains, but instead, a fantastic creek forming a canyon and spectacular waterfalls.
The full walk to the upper falls is 2.5 km long (one-way) full of bridges and steel passages.
I hiked it in the winter, and it was almost like magic: the frozen waterfalls, the silence, it was like time was also suspended with the ice.
As early as November, you can walk in the winter landscape here, and the rock formations become breathtaking covered in ice and snow.
In summer, parking is not as complicated as in the famous Lakes, but it gets crowded, so an early morning visit will give you more peace.
Additional Places Worth Visiting in Banff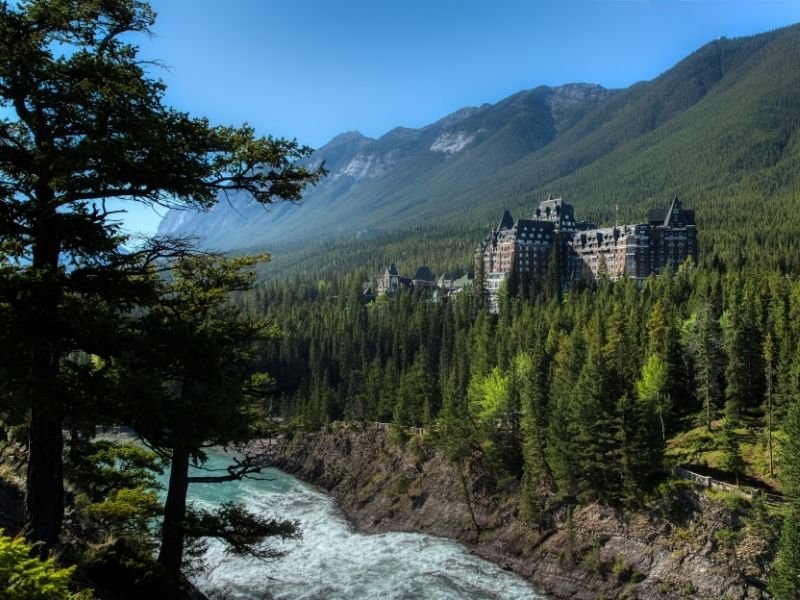 The five places listed above are what I consider the core attractions of Banff National Park, and they can easily take three full days and give you a great idea of why this region is one of the most beautiful in the world.
Below, I will mention a few other places that can add an extra sparkle to your visit. There is no right or wrong here: there are endless stops to see in Banff, so enjoy!
Surprise Corner Viewpoint: To see Sulphur Mountain and the iconic Fairmont Banff Springs Hotel.
The Cave and Basin National Historic Site: Natural thermal mineral springs, the birthplace of Canada's National Parks.
Banff Upper Hot Springs: To experience for yourself the thermal waters.
*As of September 2020, it is closed due to COVID-19.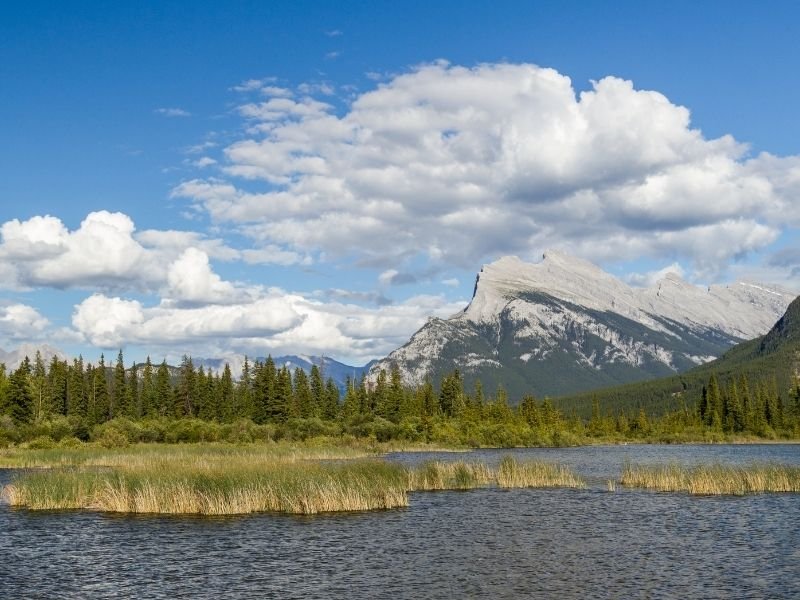 Vermilion Lakes: Near Banff town, Lakes in between the Trans-Canada Highway and the Canadian Pacific Railway tracks.
Banff Park Museum and Banff Downtown: history, restaurants, bars, galleries.
Bow Lake: a good alternative in case you want to run away from the tourists in Lake Louise.
Peyto Lake: This stunning lake deserves a post on its own! Currently, the entire area is closed for construction, and access is strictly prohibited until Summer 2021.
Peyto Lake is also more distant, along the road going to Jasper, so it makes sense to include it in if you are visiting both National Parks.
Other Parks Nearby Banff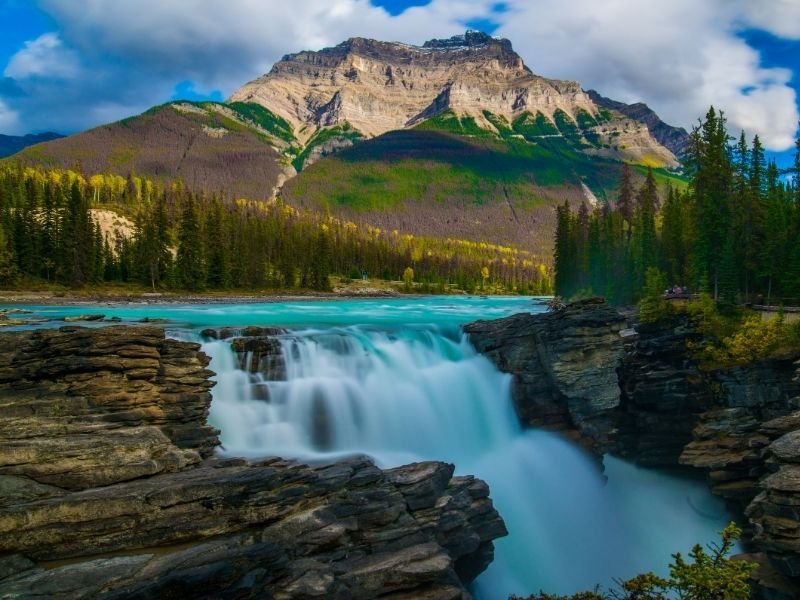 Banff is the most famous of the Canadian National Parks for a good reason, but some other adjacent Parks can give you striking lesser-known views and far fewer crowds.
You can also consider visiting the following Alberta National Parks: Jasper, Waterton, Yoho, and Kootenay National Parks. You will not regret it!
Pin This Guide to Planning a Trip to Banff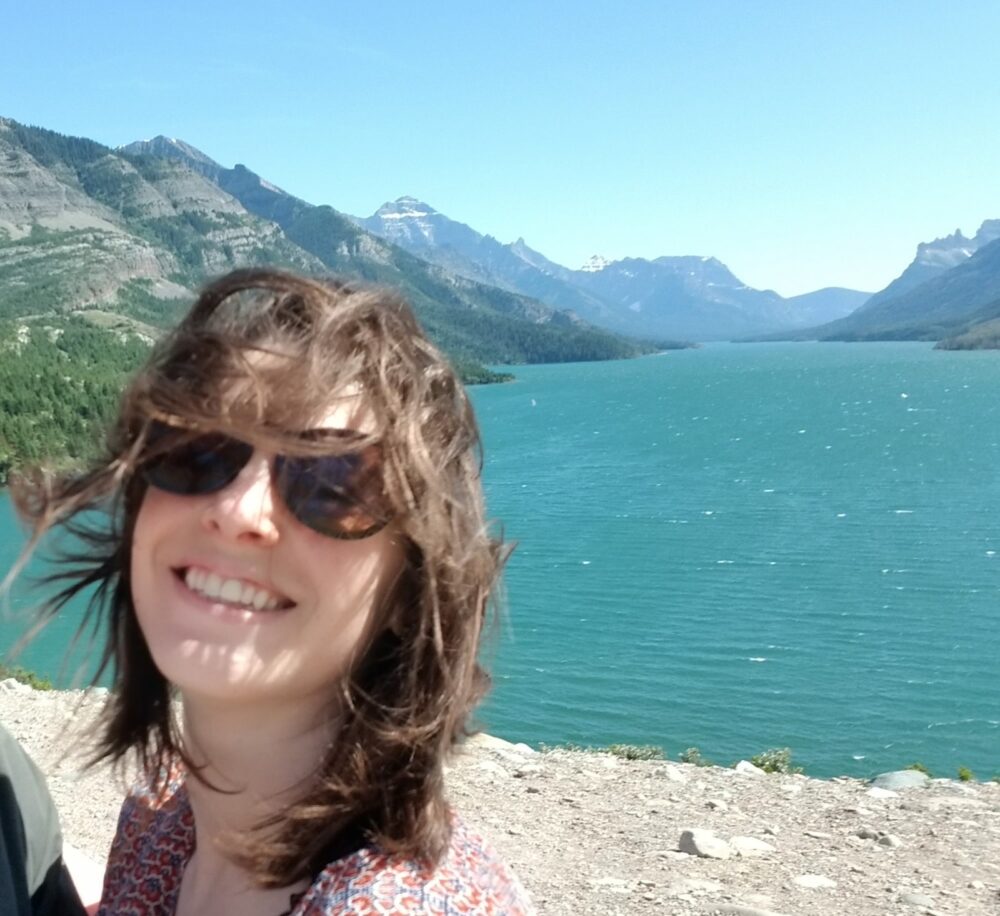 Patrícia is a Brazilian who enjoys cold weather and found in Canada the perfect weather and scenario for adventures! She is a morning person, but never that functional without coffee. She is always planning the next outdoor escape.