Nashville's rightfully claimed its place as one of America's favorite destinations. It's got all the makings of the perfect 3-day weekend trip: delicious Southern food, funky bars, plenty of sights, and a great fun-loving atmosphere!
With only 3 days in Nashville before heading to Huntsville, Alabama for TBEX, we made the best of a brief stopover, jamming it full of all our best Nashville vacation ideas. We managed to cram all our must-dos into a 3 day Nashville itinerary, so feel free to copy this for your own travels!

3 Day Nashville Itinerary: Day 1
Indulge in some BBQ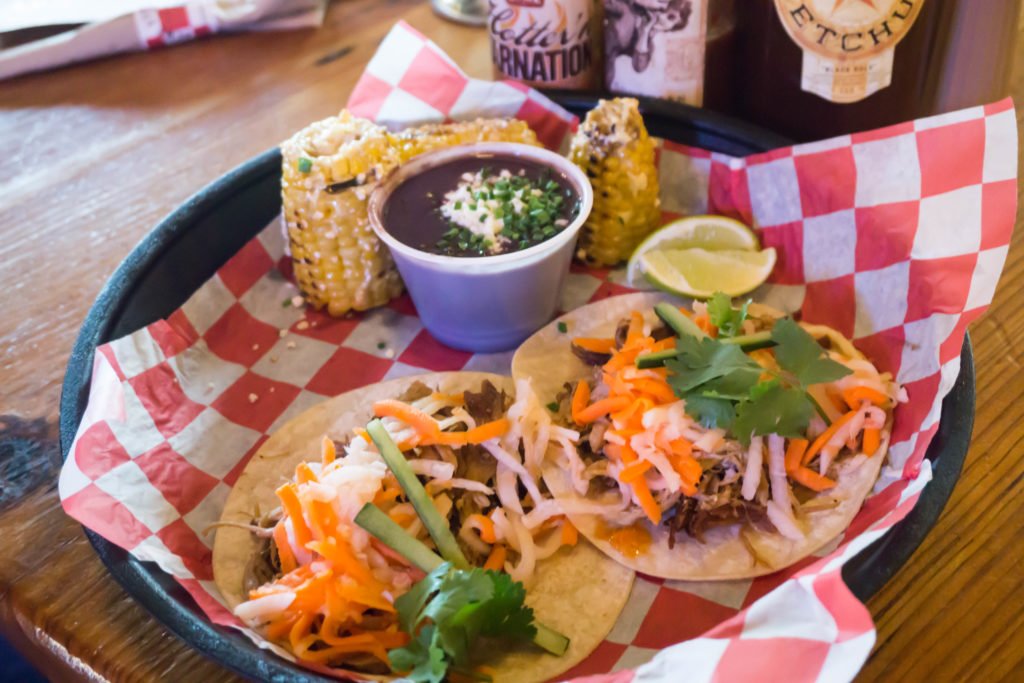 You're in the South, baby, so you've got to have some BBQ while you're here.
Martin's BBQ is touted as some of the best in the city; Janet can attest to that. We also had amazing pulled pork banh mi tacos at Acme Feed & Seed right on Broadway. They have great $3 craft beer specials as well!
Dance in a honky tonk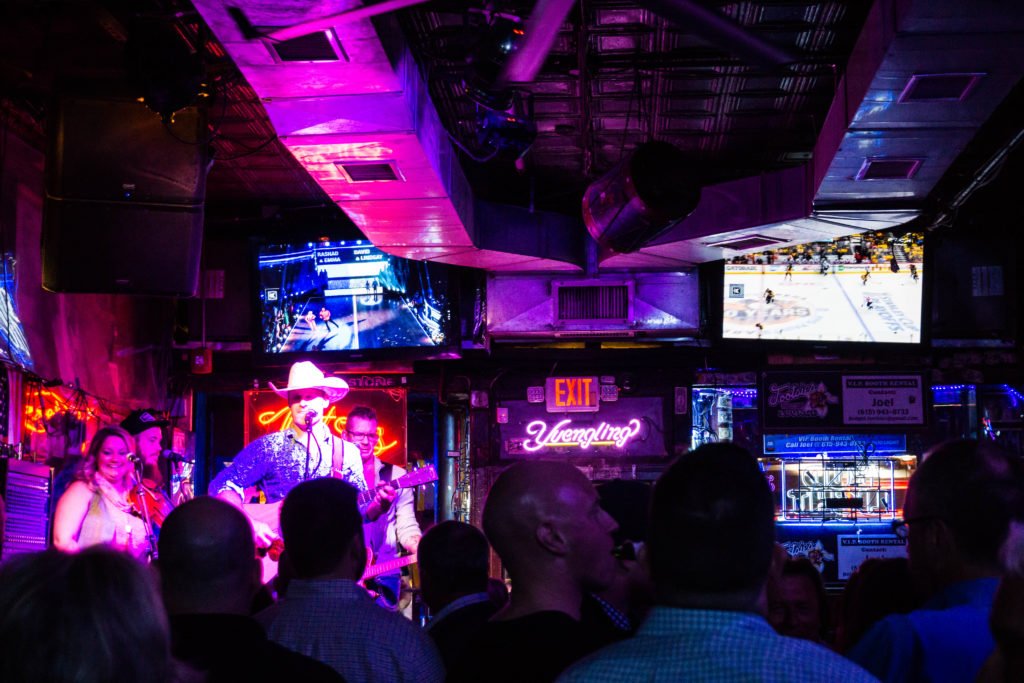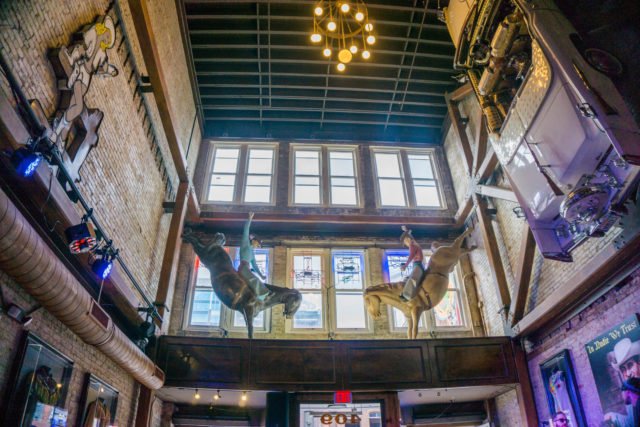 Nashville is well-known for its bustling live music scene. Whether you visit the honky tonks on Broadway or the famous Grand Ole Opry, you're bound to hear some incredible music.
Tootsie's Orchid Lounge is a favorite. Entry is free but drinks are pricy to offset that. If you're trying to enjoy your Nashville weekend itinerary on a budget, hit up one of the budget-friendly joints; Layla's Bluegrass Inn comes to mind.
Day 2
Pay tribute to musical history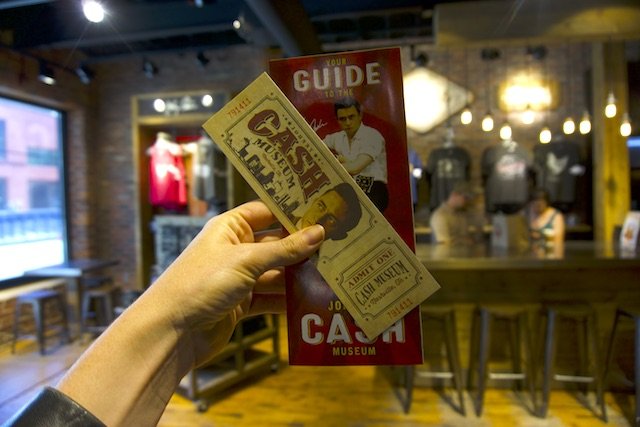 Wondering what to visit in Nashville? You can't miss the Johnny Cash Museum, which celebrates the legendary artist. Full of outfits and instruments from Johnny Cash and June Carter, this museum is the perfect time capsule for Johnny Cash lovers. The museum is small but manages to perfectly tell Johnny Cash's story through the items he left behind. I entered not knowing much about Cash except that I adored some of his songs; I left with a full understanding of the genius behind the music.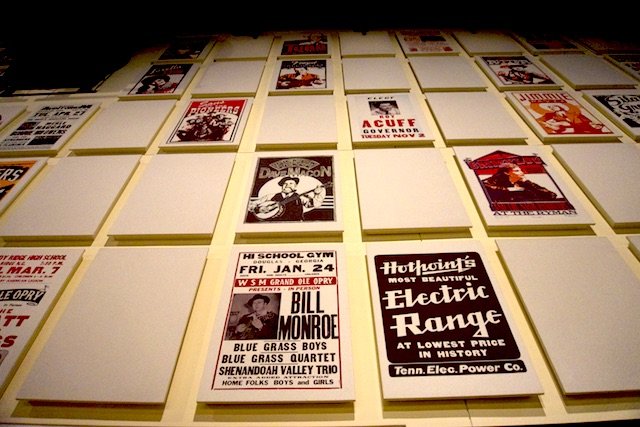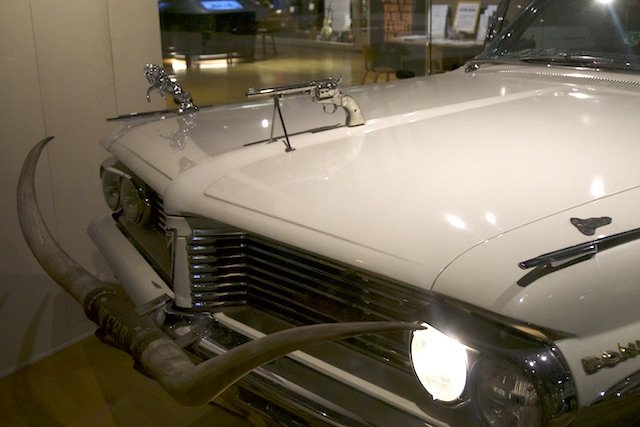 Even though I'm not really a country music lover, it was interesting going to the Country Music Hall of Fame, if only for the awesome building its housed in. I enjoyed seeing the incredibly souped up classic cars that put Cuba to shame — one was bedecked with fake guns, antlers, and silver dollars — as well as the fabulously ridiculous stage outfits on display.
Check out the pedestrian bridge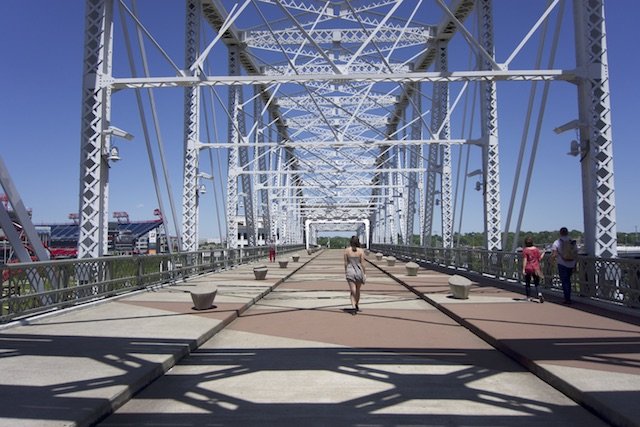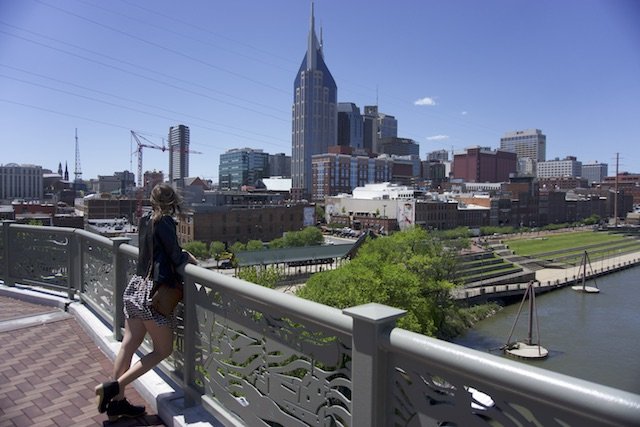 The famous pedestrian bridge in Nashville offers some of the best views of Music City, whether it's day or night. I recommend making time to see this viewpoint, even if you have only 3 days in Nashville like we did!
Visit the Grand Ole Opry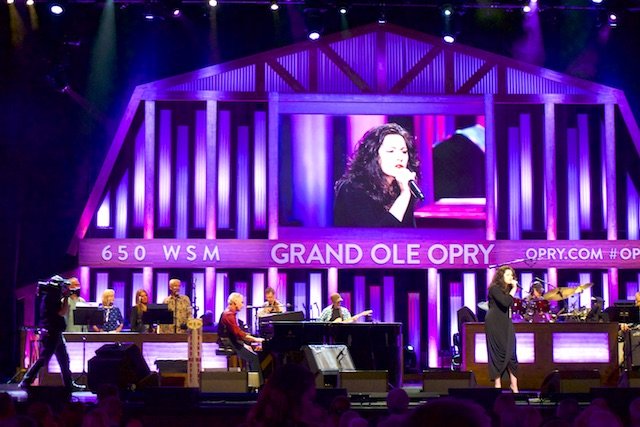 The Grand Ole Opry is a music legend for a reason: so many famous country music stars have made music history here. Famous musicians like Dolly Parton, Johnny Cash and June Carter, and Patsy Cline are all lifelong members. The Opry's format is bit different than you're used to; rather than having one main act, they have a series of artists who each play for about 10-15 minutes, followed by a headliner for the night who maybe gets 20 minutes of stage time.
For me, the best part of seeing the Grand Ole Opry was getting to do a backstage tour at the end of the night. It's worth it if only to see the epic dressing rooms and stand on the stage!
Day 3
Blast your face off with some hot chicken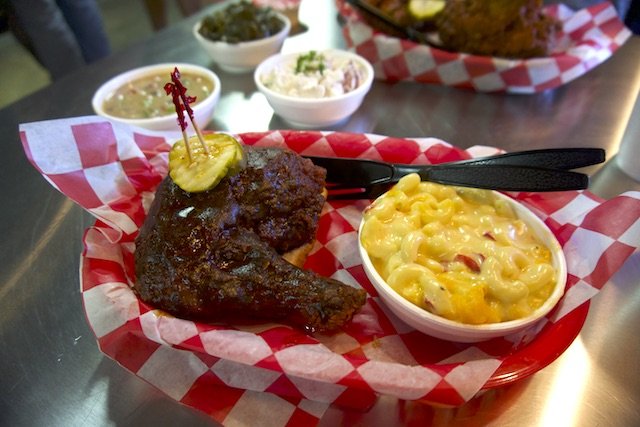 Nashville is famous for its "Nashville hot chicken" – popularized by the likes of Anthony Bourdain, Andrew Zimmern, and foodies worldwide. The legend is that a scorned woman spiced the hell out her womanizing husband's fried chicken to teach him a lesson. Yet the revenge plot backfired when he ended up loving the chicken and eventually opening up a restaurant using her recipe.
There are two prime spots for hot chicken: Prince's and Hattie B's. Prince's is the original, with at least 70 years of chicken history. Hattie B's is the upstart newcomer, but it's legit and serves the real deal.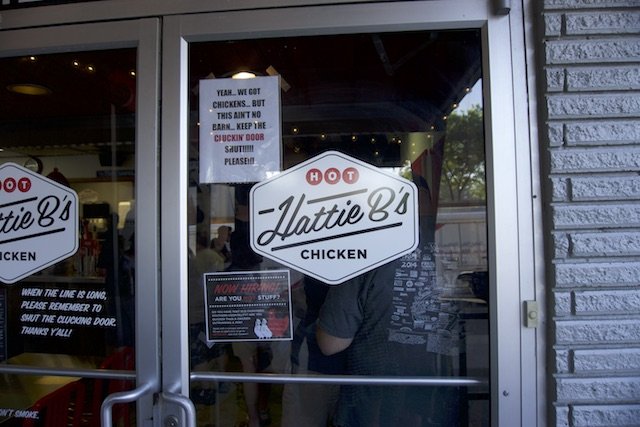 Hattie B's as it's conveniently located near downtown. Irresponsibly, I ordered the Shut the Cluck Up. It's hotter than I could have imagined – and it's the kind of heat that sneaks up on you, kicking you in the mouth once you've bitten off more than you can chew. Literally.
I ate about a quarter of the chicken before giving up and downgrading to the "Hot" (two levels down) chicken, which was just the perfect spice level for me – and I'm a certified spicy food lover. I'd suggest ordering at least one level down from what you think you can handle. It felt like there were snakes in my stomach the next day after eating the Shut the Cluck Up, and I didn't even finish it!
Check out the Gulch
The Gulch is a funky district full of street art, brunch spots, and nightlife options off Broadway. The famous "Nashville wings" are here – so get your Instagram gold here and make the most of your 72 hours in Nashville.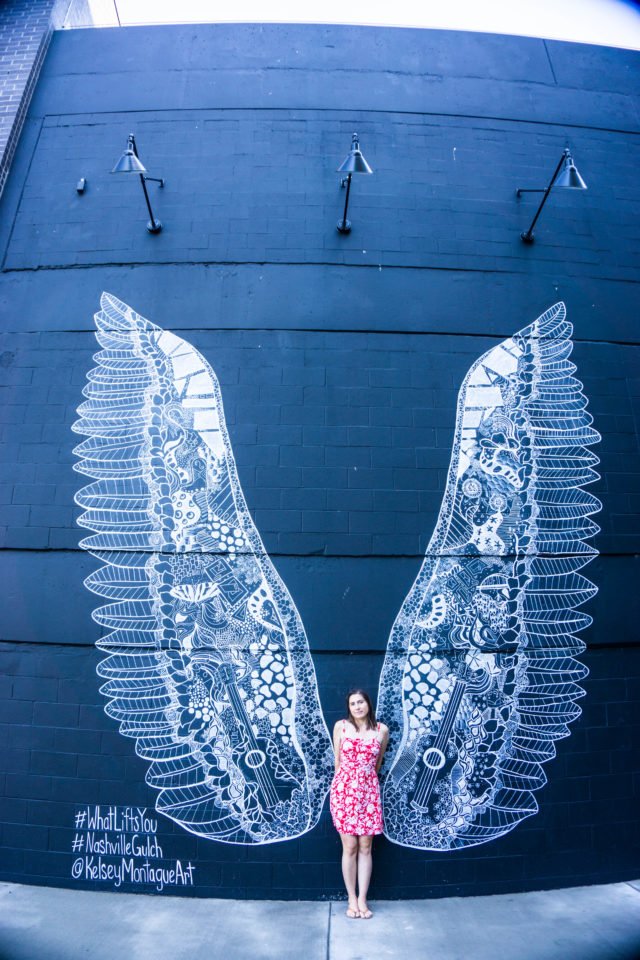 In addition to the street art, there's the much-loved brunch spot Biscuit Love, which usually has a line out the door. Surprisingly, I was a bit disappointed by it — the biscuit was good, but not necessarily the best I've ever eaten.
I think it's one of those cases where the hype doesn't meet reality, so you end up disappointed. Your experience may vary — and it's definitely an adorable brunch spot!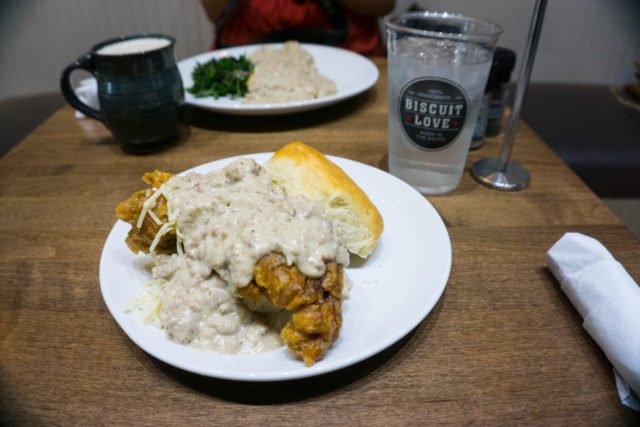 Where to Stay in Nashville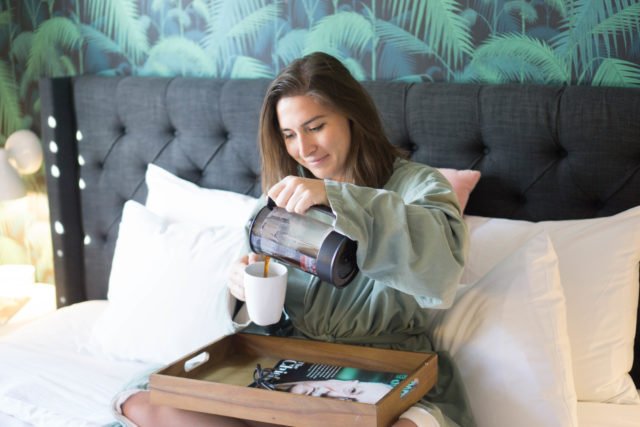 Nashville has no shortage of accommodation options. We stayed at the SoBro Guest House, which is a new concept hotel that's basically an Airbnb meets a boutique hotel.
There's convenient mobile check-in and check-out, so you never have to deal with a front desk — you just get emailed the door entry code on your check-in day! If you arrive early or need to check out late, though, there is someone available who can help you store your bags.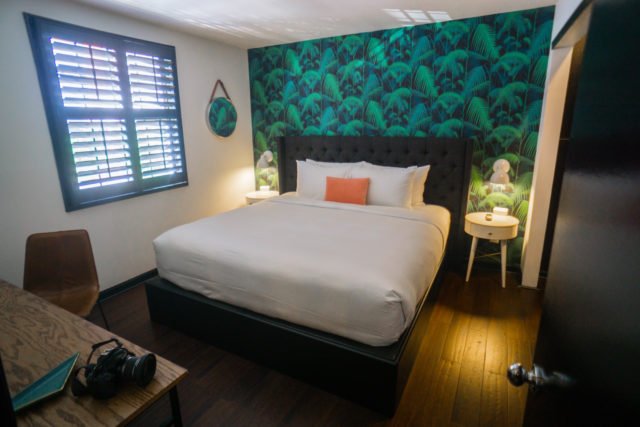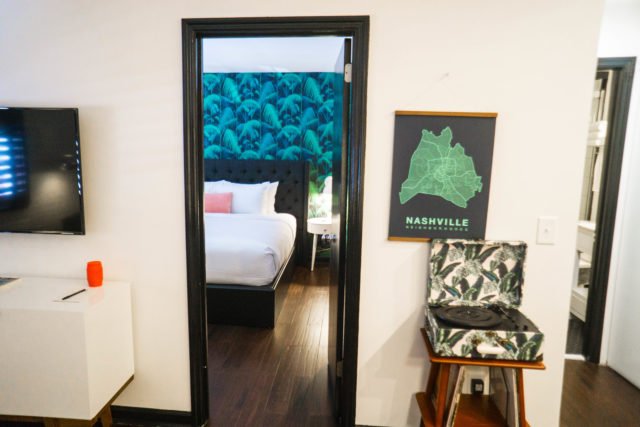 The décor is great — funky wallpaper, modern furniture, and even a working record player suitable for Music City! As I get older I truly start to notice how my mood lifts in aesthetically pleasing and well-designed rooms — and this couldn't be more true for SoBro Guest House.
With adorable décor, a fully equipped kitchen, and even an on-demand grocery service, it's definitely a step up from your average hotel room — and more convenient than Airbnb. Even better, it couldn't be more conveniently located in the heart of downtown.
Note: I was a complimentary guest of SoBro Guest House and received a press pass to see some of Nashville's attractions. All opinions are my own.