If you're planning a trip to Malaysia, you've got to have Penang on your itinerary. Penang is vibrant, delicious, and unique – and there's plenty to do in Penang to last days upon days.
I recommend spending at least 3 days in Penang so you can really get the feel for this special island and see a few different parts of it, beyond just George Town.
Here's a quick Penang itinerary to help you get started!
3 Day Penang Itinerary: Day 1
Start at Cheong Fatt Tze Mansion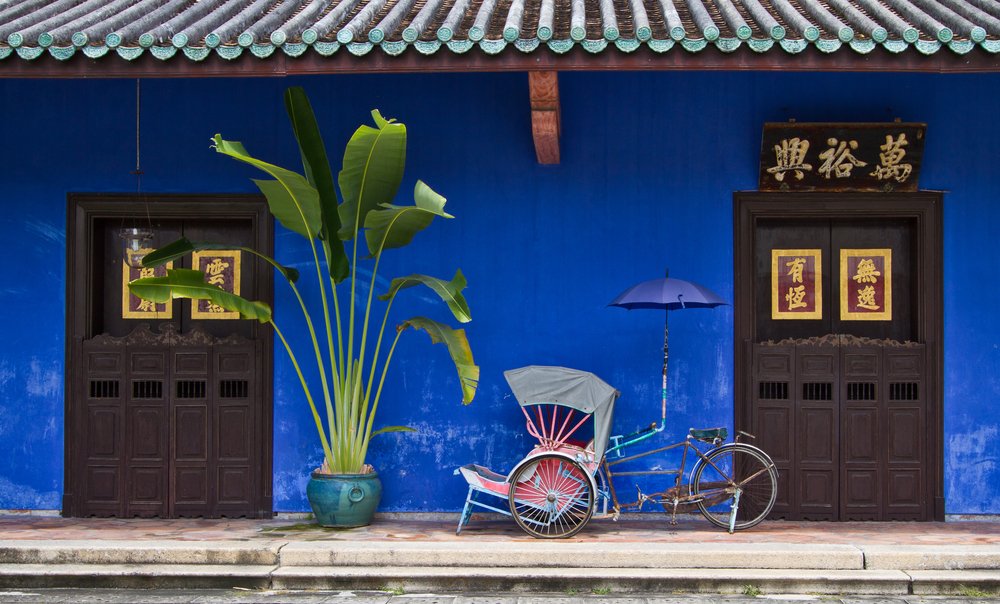 Note: This post contains affiliate links, which means I may receive a small commission if you purchase something through one of these links. Thank you for supporting the free content on this site! For more information on affiliate links and cookies, see my disclosure page for more details.
Also known as the Blue Mansion, this was the house of the prominent Chinese businessman Cheong Fatt Tze, and today, it's both a museum and a guest house. Its architecture is very unique, which is why the mansion received a UNESCO conservation award for maintaining its original look from a hundred years ago. It's a splendid and magnificent house, and it's located in the Georgetown quarter of Penang.
Visit Pinang Peranakan Mansion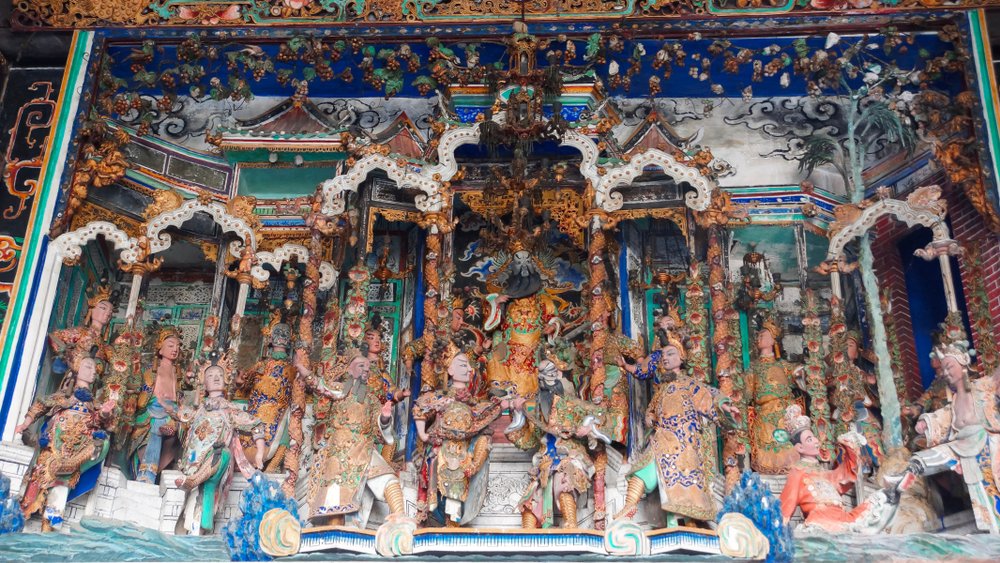 The Peranakans were a famous and very successful group of Chinese settlers and traders. They left a lasting influence on Penang, and this mansion is a thorough recreation of the home of one of the merchants who lived in the city. The rooms are ornately and lavishly decorated with intricate details, and you'll get to see magnificent furniture, jewelry, and works of art. It's a house that explains a long and deep history.
Marvel at the St. George's Church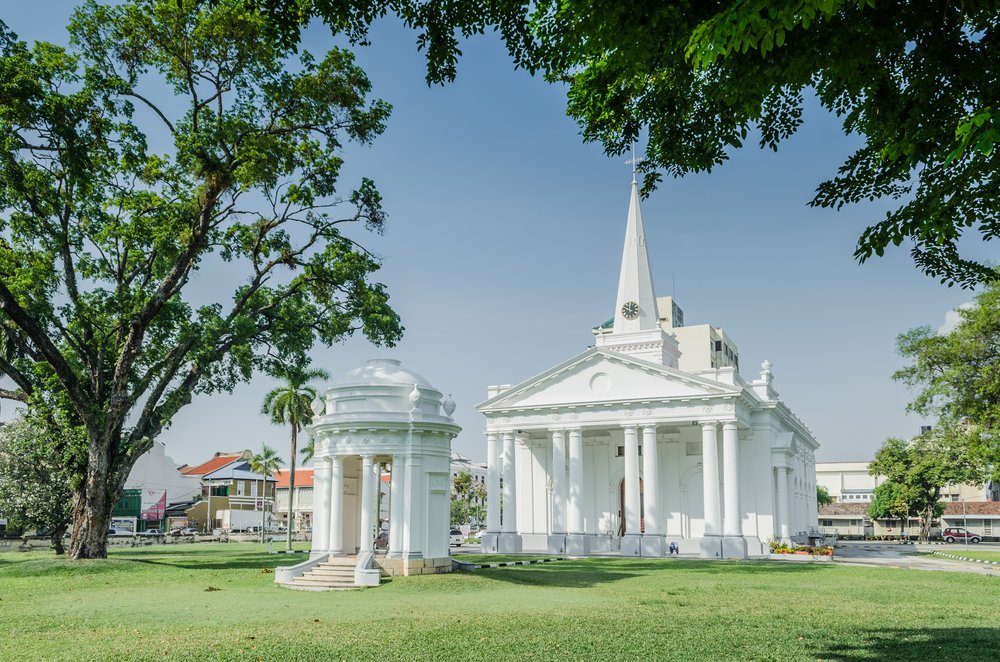 Originally constructed two hundred years ago by the East India Trading Company by using convict labor, this is one of the oldest buildings in Penang. It's also the oldest Anglican church in Southeast Asia. It's built using the Ancient Greek style, but it has a unique Victorian feel to it as well, and it features beautiful oil paintings inside. It's a beautiful building, and it's still active to this day.
Visit the unique clan jetties in Penang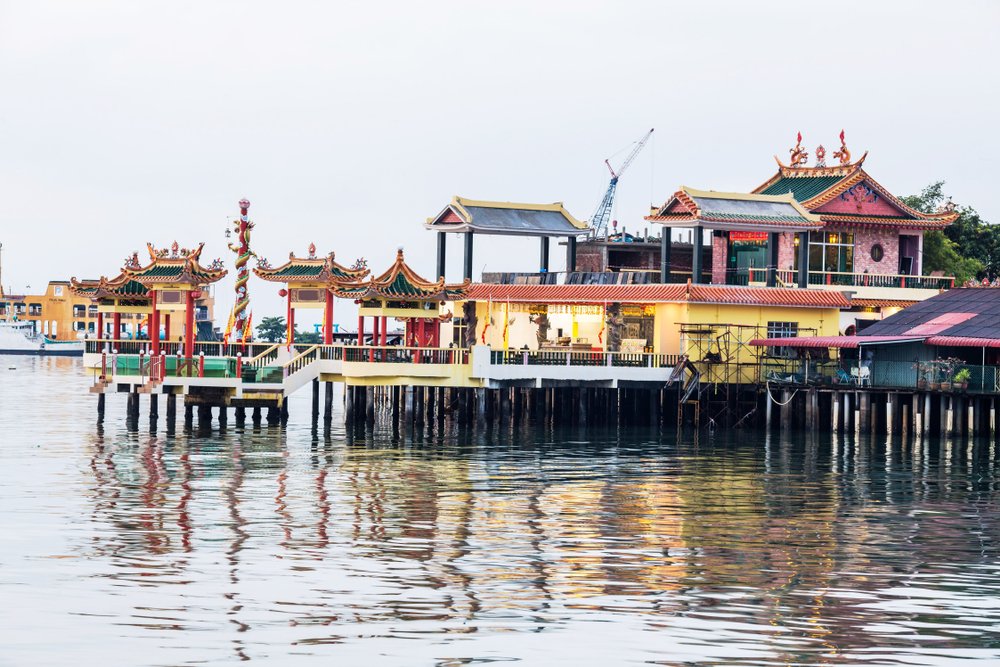 There were originally seven jetties in Penang, but after a devastating fire, one of them was destroyed. Each of them is dedicated to a different Chinese clan, and they're one of the last true Chinese settlements on the island. They're part of a waterfront society, each with its own distinct look and feel, and they have colorful histories that are amazing to explore. Watching the sunset off the jetties is one of the best things to do here.
If you only have time to visit one, make it Leong San Tong Khoo Kongsi. Built over 600 years ago, this is one of the clan buildings of the five big clans that represented Hokkien community in Penang ages ago. It's an intricately decorated house where people gather to worship their ancestors. Today, it largely has a ceremonial and spiritual role, but it also settles disputes between its members, and helps with the education of children. It's also considered one of the most beautiful clan houses in Penang.
Travel back in time at Fort Cornwallis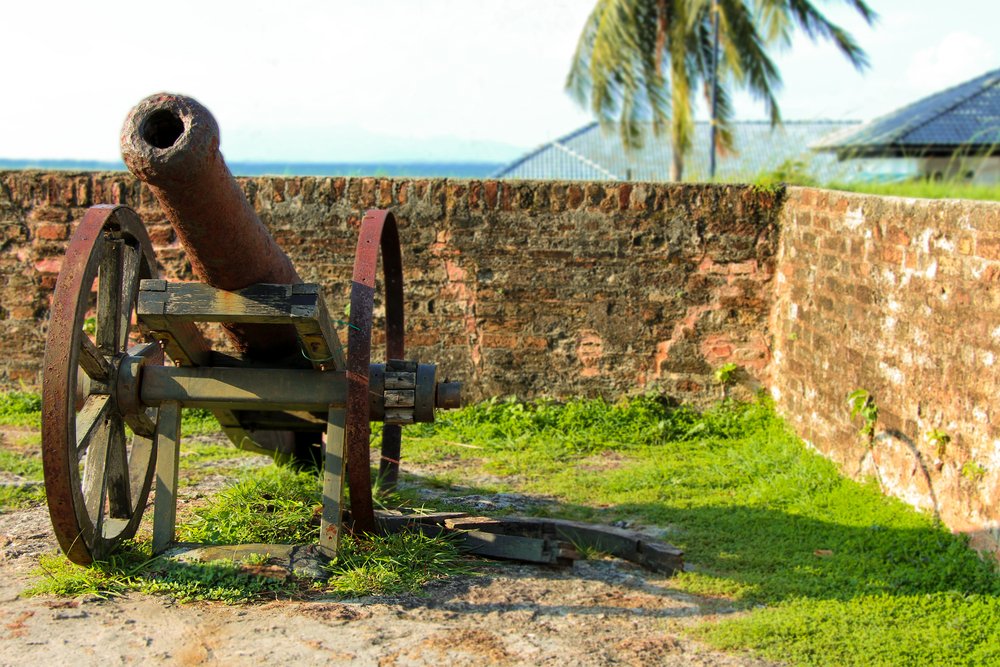 This is the largest standing fort in the country, and it was built in 1786. It was named after Charles Cornwallis, the Marquis, and even though only its walls remain today, exploring it still a surreal experience. The gate is guarded by a Malaysian man fully dressed in British regalia, while Tchaikovsky plays on the speakers. Inside, you'll find a park and several exhibits.
3 Day Penang Itinerary: Day 2
Start the day at Kek Lok Si
Buddhism is a large and important part of Malaysia, and Kek Lok Si is the largest Buddhist temple in the country. It features several monasteries, temples, gorgeously landscaped gardens, and prayer halls, and it's a strong symbol of spiritualism in Malaysia. It's partly carved into the rock faces, while the other part sits atop Air Itam. The pagoda at the center is one of its most famous attractions.
See the stunning 7 Tier Pagoda of Ten Thousand Buddhas
As the crowning jewel of Kek Lok Si, this pagoda is one of the most beautiful buildings in the region. It was built a few decades after the temple, and it has a few different and distinct architectural styles. It represents the diversity in the peoples that live in the country, and it has a large statue of Buddha inside.
Check the views from the Komtar Tower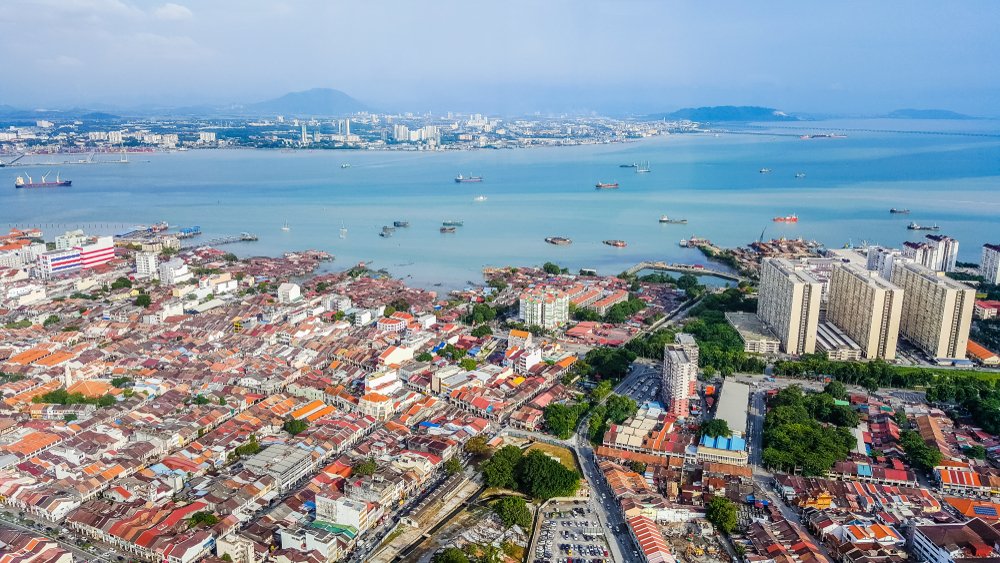 The Rainbow Walkway atop the Komtar Tower is a transparent observation deck which allows unprecedented views of the city. You'll get to enjoy Penang at its finest, which is absolutely during the setting of the sun. The platform allows for observing the city's skyline, the ships floating lazily, and the mountains afar, all of which will be illuminated by the warm colors of sunset.
Eat your heart out on an evening food tour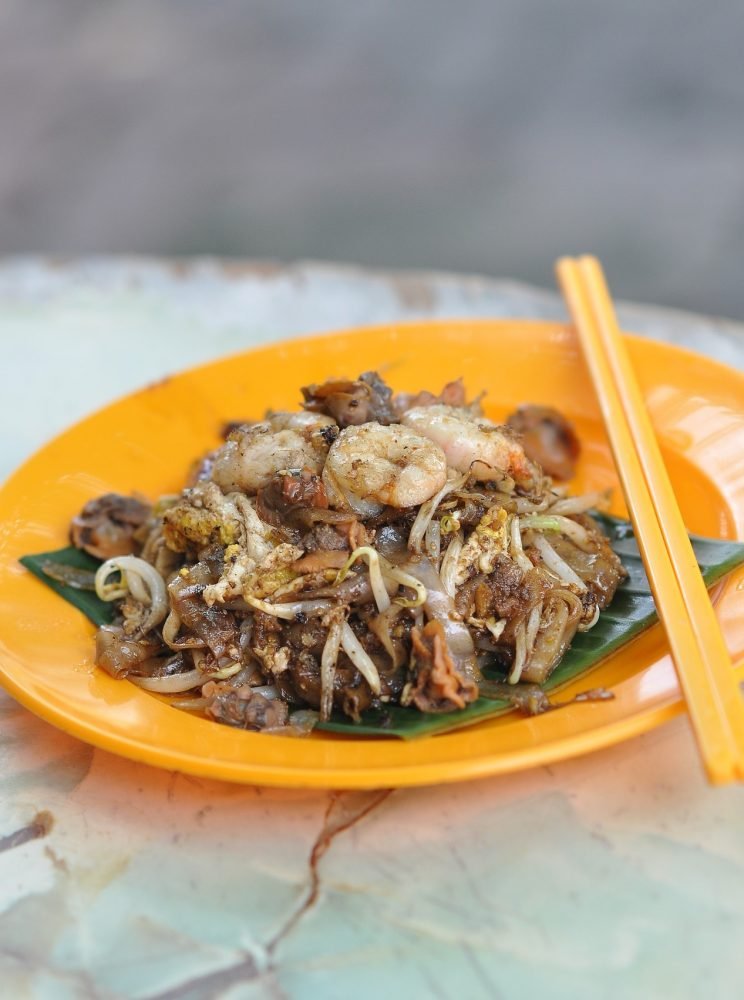 Malaysian cuisine is one of the most underrated cuisines in the world. It has unique flavors and dishes, all of which are best discovered as you're learning about the past of Georgetown. Authentic food is only one part of the tour, during which you'll stop at some tasting locations to sample delicious meals. The other is engaging with the incredible local culture and the traditions that make its peoples stand out.
3 Day Penang Itinerary: Day 3
Choose your own adventure!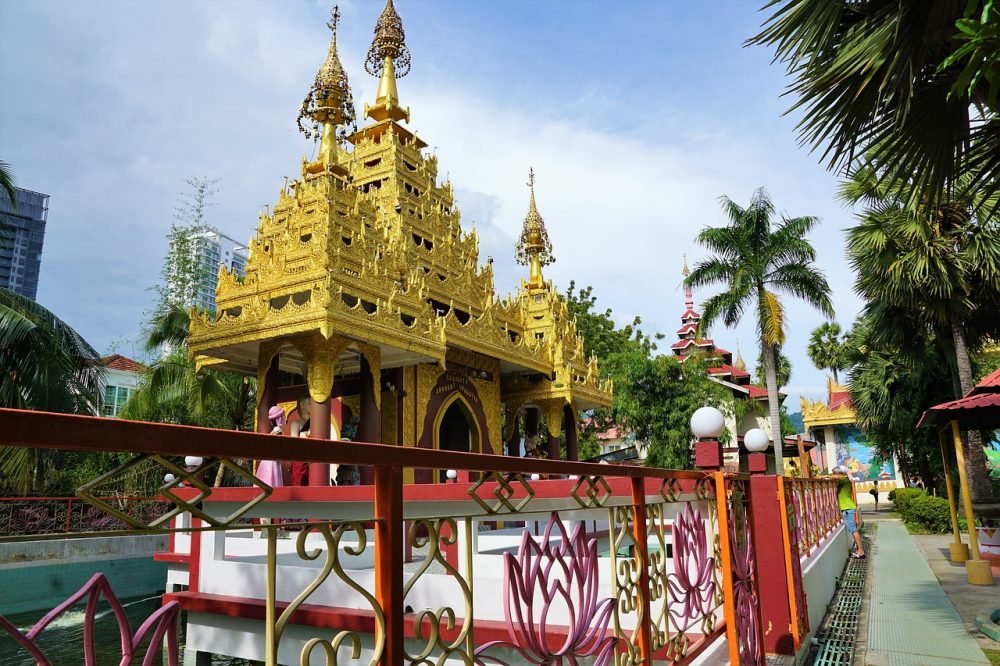 Today's the day to get a bit unique and off the beaten path in Penang. Whether that's visiting one of the beaches, exploring the national park, or going on a street art tour — or simply exploring some of the smaller wats and temples like Reclining Buddha Temple — just like it's hard to have a bad meal in Penang, it's pretty hard to have a bad time.
Allison Green is a former educator turned travel blogger. She holds a Masters in Teaching and a B.A. in English and Creative Writing. Her blog posts merge her educational background and her experience traveling to 60+ countries to encourage thoughtful travel experiences that both educate and entertain. She has been a speaker at the World Travel Writers Conference and her writing, photography, and podcasting work has appeared in National Geographic, CNN Arabic, CBC Canada, and Forbes, amongst others. Now based in the San Francisco Bay Area where she grew up, she has also lived in Prague, Sofia, and New York City.