If you are looking to get some work done in Barcelona, rest assured: there are plenty of start-ups, co-working spaces and – what we're covering in this blog post – work-friendly cafés in Barcelona.
The phrase "Barcelona doesn't have enough cafés" has never been uttered in human history.
The good news is that pretty much any café in any neighborhood is likely to have good Wi-Fi and a relaxed attitude to you using your laptop while you are there.
Locals will happily nurse a small coffee at their leisure, and you are much more likely to have trouble getting the waiter's attention to the pay the check than to have anyone grumble about how little you are ordering!
We'll get into the best cafés to work in Barcelona in just a moment, but first, just a word about Barcelonian coffee culture.
Barcelona Coffee Shop Terminology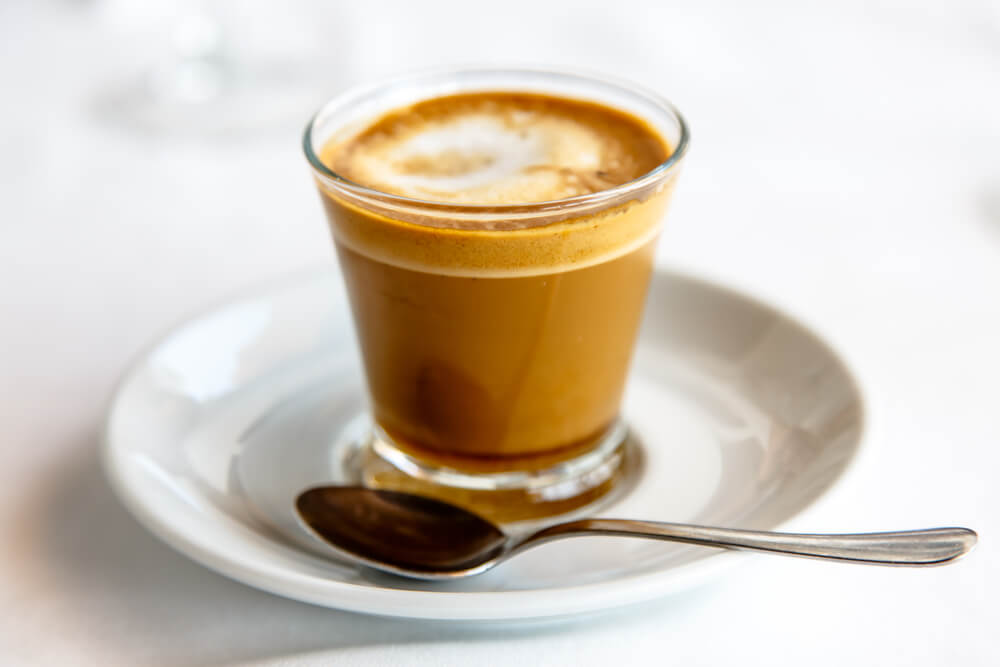 Note: This post contains affiliate links, which means I may receive a small commission if you purchase something through one of these links. Thank you for supporting the free content on this site! For more information on affiliate links and cookies, see my disclosure page for more details.
There's one key thing to bear in mind if you do venture into your local Barcelona café for some remote work.
It's important to know that the established coffee culture in Spain means that the Italian terms that reign supreme in the United States and elsewhere aren't necessarily the most common here.
The two most common coffee drinks in Spain are cortado (a shot of espresso with a dash of milk) and café con leche (two shots of espresso in a small cupful of warm milk).
While other types of Italian espresso-style drinks, such as cappuccino or americano will be understood, you might not get exactly what you expect.
If you are looking for some serious volume of coffee (we're talking brewed coffee here as opposed to espresso drinks), then likely, chains are the way to go.
For those fiending for the largest cup of coffee possible, don't worry: we'll get into the remote-work friendly coffee shop chains first, and then we'll cover some more local options.
Work-Friendly Barcelona Coffee Shop Chains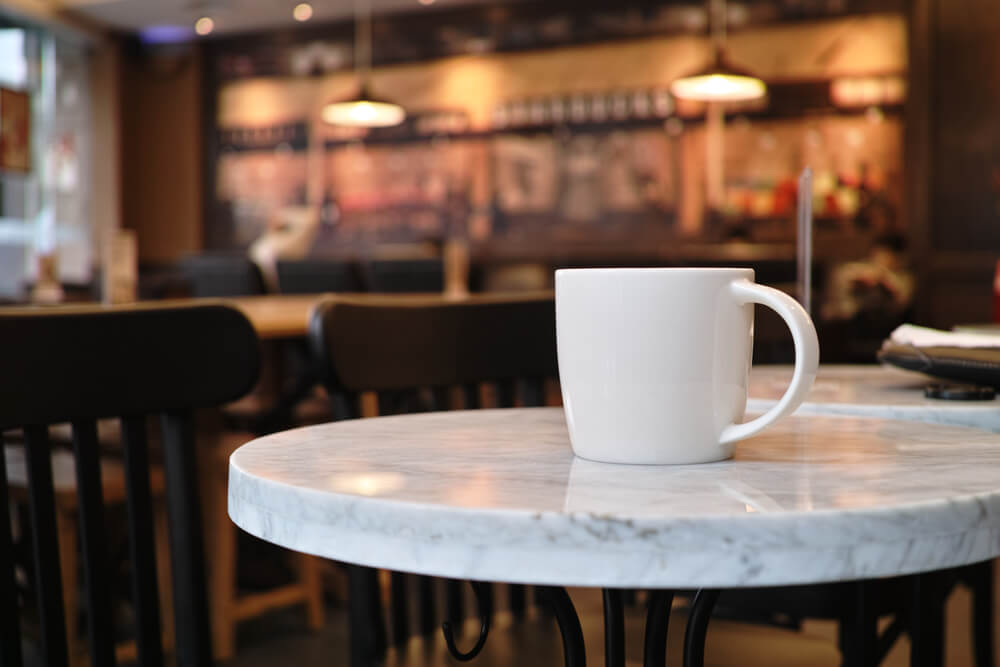 Beyond the neighborhood cafés, there are a number of chains throughout the city, such as Sandwichez and Buenas Migas.
These chain cafés offer more international food options than your typical local place – although the prices are a little higher too.
Here are my two favorite picks for local chain coffee shops in Barcelona that won't give you the side-eye while you do some remote work (and don't worry, we wouldn't so something as wrong as send you to Starbucks while you're in Barcelona).
Federal Café
Federal Café has three locations in Barcelona (as well as other cities in Spain) and was at the forefront of the brunch craze that has taken over the city in the last decade.
It has caught on to the co-working market now, with two power outlets around each table, and a larger table area for group work, making it a great coffee shop to work at in Barcelona.
Sant Antoni: Carrer del Parlament, 39, 08015 Barcelona, Spain
Barri Gòtic: Ptge. de la Pau, 11, 08002 Barcelona, Spain
Pobleneu: Carrer del Taulat, 109, 08005 Barcelona, Spain
Flax & Kale
Another chain option would be Flax & Kale, an organic café/restaurant with a few outlets throughout the city.
If you are looking to take inspiration from the studious vibe of the Universitat area, the one on Carrer dels Tallers would be a good option.
Universitat: Carrer dels Tallers, 74b, 08001 Barcelona, Spain
Eixample: Carrer de Sant Pere Més Alt, 31, 33, 08003 Barcelona, Spain
Most Beautiful Work-Friendly Cafes in Barcelona
Talking of studious vibes, a lot of beautiful cafes in Barcelona can be found in bookshops and museums.
After all, who doesn't get inspired by their surroundings?
Laie Libreria Café
The Laie Libreria Café just off Passeig de Gràcia is charming inside and out.
Its interior is light and airy, with walls lined with books, while its terrace offers a simple space for when you need a little fresh air or sunshine.
Carrer de Pau Claris, 85, 08010 Barcelona, Spain
La Terracita at the CCCB
The CCCB is a cultural center in the Raval District, but it's more than just that!
Its archive is home not just to 10,00 multimedia references, but also offers a workspace.
The center's café, La Terracita, is on hand for coffees and snacks, and it makes for a good spot to do a little work.
Carrer de Montalegre, 5, 08001 Barcelona, Spain
Filmoteca de Catalunya
A ten-minute walk downtown through El Raval will take you to a similar spot, the Filmoteca de Catalunya, a film archive run by the local government.
Showing classic films for free, this place is often busy at night, but during office hours this open-plan café offers long tables and very reasonable food, making it a great laptop-friendly coffee shop in Barcelona.
Plaça de Salvador Seguí, 1, 08001 Barcelona, Spain
Corte Inglés
And now a somewhat unexpected addition: the top-floor café in Corte Inglés is much groovier than its rather clinical department store image might lead you to expect.
While not designed as a workspace, the café is enormous, and has an unbeatable inspirational view of the square, Passeig de Gràcia and the top of the Rambla.
It's worth a least a visit to change up your working routine, and it's also a place where there are myriad lunch options if you get peckish.
Plaça de Catalunya, 14, 08002 Barcelona, Spain
Espai Joliu (temporarily closed)
Espai Joliu is something completely different. A plant store/café (yes, you read that right), it also offers tea and coffee, vegan-friendly treats and fast Wi-Fi.
From the outside you could be forgiven for thinking it has been abandoned (this is shabby chic turned up to ten), and even inside we are talking unplastered walls and eclectic furniture.
However, for anyone looking for something different or a rustic never-more-Spanish feel, this is a great option.
Carrer de Badajoz, 95, 08005 Barcelona, Spain
Black Remedy
Black Remedy has a bit more of a bar vibe, and so it not the place if you want peace and quiet.
On the other hand, if it's energy and hustle and bustle you want, it's a great choice.
We're talking decent Wi-Fi speed, OK access to power outlets (sit at the end of tables for best results) and excellent coffee, food and service.
Right in the center of the Gothic Quarter, it's also ideal for anyone new in town who would like to combine some work time with sightseeing.
Carrer de la Ciutat 5, 08002 Barcelona, Spain
Taranna
On the other end of the spectrum, Taranna is away from the tourist attractions in the lesser-visited side of Poblenou.
As well as the café on the first floor, there is a walkdown area where the creatives descend to.
Once upon a time the area had an abundance of power outlets, but on my last visit they had been covered, so it's perhaps a good spot for a quick work session in peace and quiet.
Carrer de Fluvià, 47, 08019 Barcelona, Spain
Barcelona Co-Working Coffee Shops
If you are after a more serious space, some cafés have positioned themselves as quasi-coworking spaces.
These are the more serious coffee shops to work at in Barcelona, so come to one of these when you're ready to put your nose to the grindstone.
FabCafe
A great co-working option is FabCafe, near the Arc de Trimof.
This is an ideal option for anyone who wants a little more access to the latest technology alongside their cup of joe.
3D scanners, 3D printers, laser cutters and cloud printers are all on hand, perfect for creatives!
Carrer de Bailèn, 11, 08010 Barcelona, Spain
Coworkidea
Coworkidea is another paid space, a very bright and airy coworking spot nestled between Plaça Catalunya and Plaça Universitat.
As well as the coffee, it offers three meeting rooms, an events room and – if you want to pretend you work for Google – a chill-out area complete with a hammock.
Carrer de Torres i Amat, 21, 1º, 08001 Barcelona, Spain
Espai Born
Espai Born has a really groovy vibe to it that makes it a fun choice for a place to work remotely in Barcelona.
Fun fact: it's in a renovated old bakery!
Set in a basement area, this spot embraces its cellar aesthetic with eclectic touches from distressed bookshelves to vintage arcade machines.
It's the perfect atmosphere for a buzzy, creative professional.
Carrer dels Vigatans, 11, 08003 Barcelona, Spain
Aticco Urquinaona
As the name suggests, Aticco Urquinaona gives you access to the high life.
Set in a penthouse with access to a roof terrace, a gym and even financial consultants and marketing experts on hand, this is ideal for anyone taking the next step towards a serious co-working space.
Ronda de Sant Pere, 52, 08010 Barcelona, Spain
imaginCafé
imaginCafé is something different, a free intitiative launched by CaixaBank.
The décor here is something akin to an Apple Store, drastically sparse and professional, but for that reason it can get busy – and one area is reserved for CaixaBank cardholders.
Carrer de Pelai, 11, 08001 Barcelona, Spain
Barcelona Work-Friendly Coffee Shops (With Actually Great Coffee)
Alternatively, if your priority is to find great coffee in a place where it's possible to work, rather than a dedicated space, there are a number of options.
These spaces may not specifically prioritize co-working, but it's doable. Come with your laptop and devices charged for best results, as outlet usage isn't guaranteed.
SlowMov
SlowMov in Gràcia offers speciality coffees and a variety of roasted options, along with a suitably quiet atmosphere allowing you to get some stuff done.
While it's place that is featured in a lot of "top 10 Barcelona café"-type articles, it's worth the hype.
The coffee shop is rather small, so it's better for a quick cup of coffee and a brief sprint of work rather than an all-day slog.
Carrer de Luis Antúnez, 18, 08006 Barcelona, Spain
Satan's Coffee Corner
Satan's Coffee Corner is another classic Barcelona coffee shop for expats and visitors.
While there are few outlets, there are plenty of spaces both at the bar as well as around the larger tables, probably big enough for a group of eight.
Wi-Fi speeds are excellent for an open network, and the Right Side Coffee they serve has earned it glowing reviews since it opened in 2012.
Best of all, there is also some unconventional food on offer, including traditional Japanese breakfasts.
Gran Via de les Corts Catalanes, 700, 08010 Barcelona, Spain
Brew Coffee
A little further downtown, just off the Tetuan metro stop, is Brew Coffee.
Along with the speciality coffees here, you can pick up some Asian-influenced pastries, and work in this friendly, inviting space.
Carrer de Roger de Flor, 102, 08013 Barcelona, Spain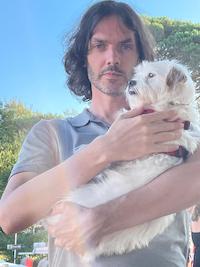 Leo McPartland flew to Barcelona on a romantic whim in 2009 and never made it home. He spends his time wandering the city's streets, beaches and mountains and is at his happiest discussing language learning, comedy and his creative pursuits. He is still more than capable of getting totally lost in Barri Gòtic.