Sapa is one of the most photogenic hill station towns in northern Vietnam. It has everything you should expect for the adventure of a lifetime.
It has the highest mountain in the country, a stunning national park, beautiful rice terraces, and unique ethnic cultural experiences.
To soak up the highlights of Sapa, I would recommend the below activities as the best things to do in Sapa.
The Best Things to Do in Sapa
1. Trek along Muong Hoa Valley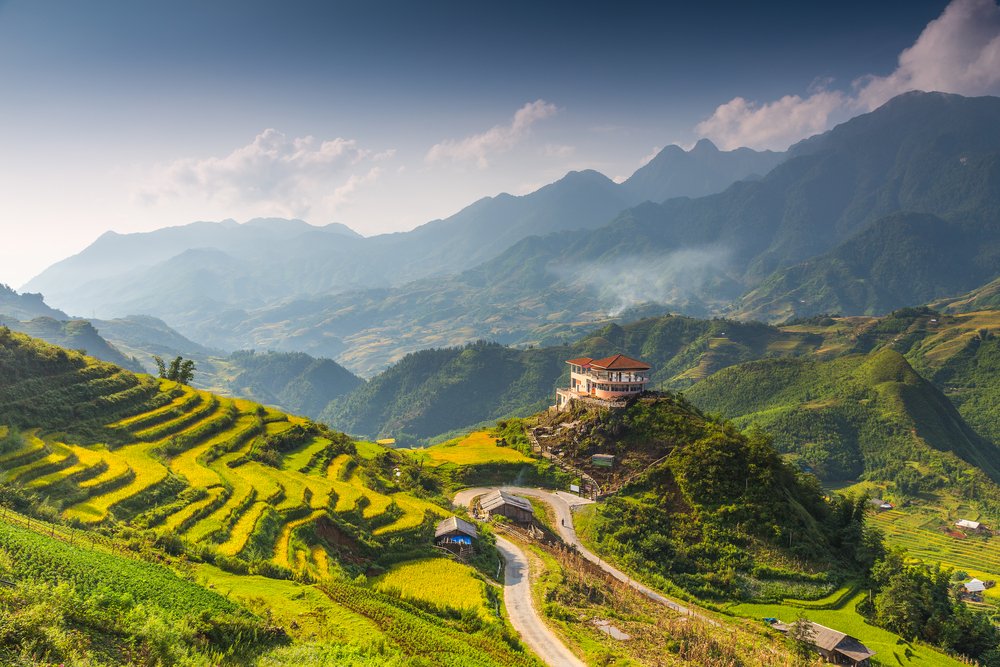 Note: This post contains affiliate links, which means I may receive a small commission if you purchase something through one of these links. Thank you for supporting the free content on this site! For more information on affiliate links and cookies, see my disclosure page for more details.
Trekking is often the main draw for why people head to Sapa. With a wide range of mountain trails, Sapa has a lot to offer for any kind of hiker, from amateur to professional.
If you take a day tour from Sapa, then it's best to start from Cat-Cat village, following the less-visited trail snaking through the local rice plantations to reach Lao Chai village.
If you'd rather combine trekking with a homestay, Ta Van is a great overnight destination. After seeing the rice terraces, uncovering the traditional life of Black Hmong people (an ethnic minority local to the area), Ta Van village offers a very serene atmosphere where you will be tempted by the hospitality of Giay people.
2. Ride the Cable Car to Fansipan Mountain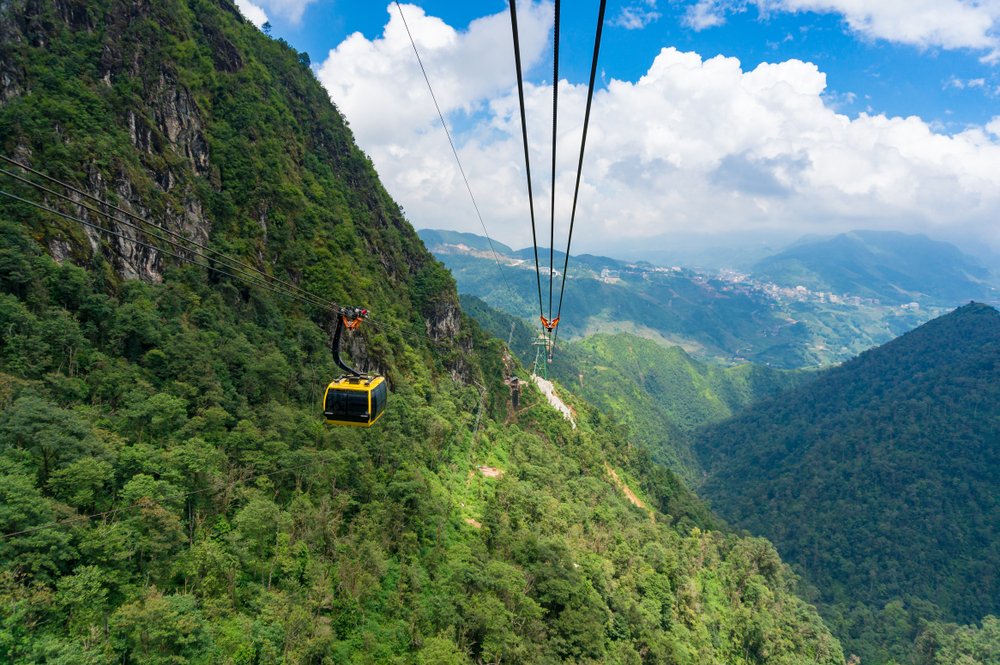 Your Sapa trip is incomplete without a visit to Fansipan mountain!
At an elevation of 3,143 meters above sea level, Fansipan is an iconic sight that you should definitely put at the top of your list of things to do in Sapa.
The easiest way to reach the top of this mountain is definitely taking a cable car ride. Over the course of 15 minutes, you'll have the chance to enjoy a birds-eye view over the lush valley where many fascinating villages are located along the river.
The best time to take the cable car ride is in the morning or late afternoon so that you can behold the cloud covering the nearby mountains!
3. Visit Thac Bac (Silver Waterfall)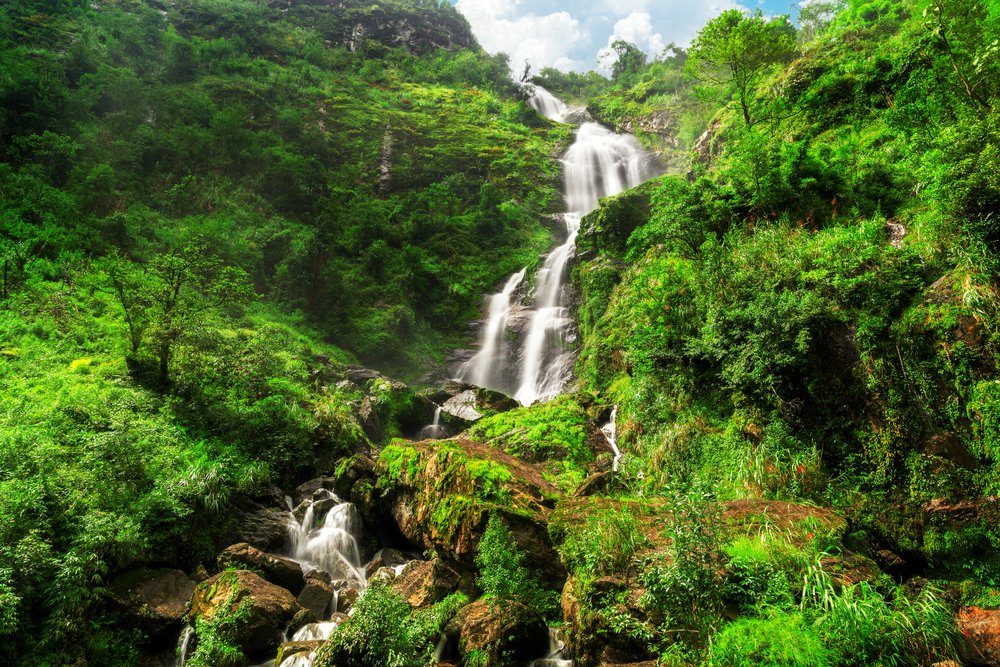 Technically, this is the highest waterfall in Sapa. The water cascades from Lo Sui Tung Peak, measuring more than 100 meters high with 3 tiers.
You may not be able to swim here, but your trip will be made well worth it by the awe-inspiring mountain panorama and falls.
There are food stalls right at the foothill so if you are curious about trying local Sapa food, this is a nice place to do it!
4. Ride a Scooter to Tram Ton Pass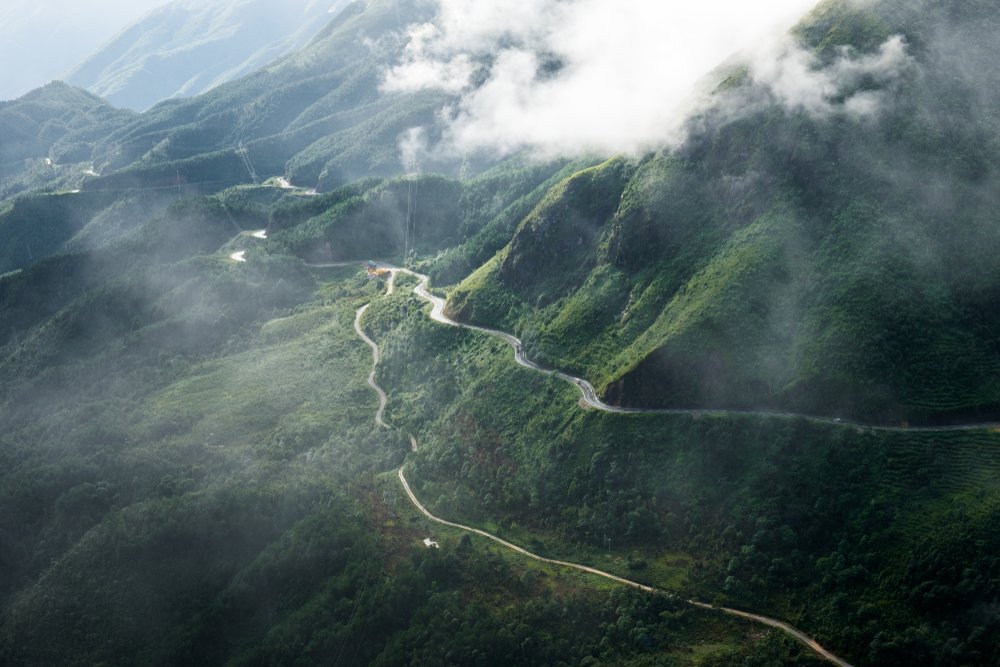 Tram Ton Pass holds the record of being the highest pass in the country. Over a 15 kilometer trip, you'll move from an elevation of 1600 meters up to 1900 meters quickly.
Undoubtedly, a motorcycle or scooter ride is the best way to experience the road. Doing so, you are free to drop by Silver Waterfall, sampling Sapa's fruit garden, or travel further along 50 kilometers of the pass.
5. Taste Local Cuisine at Sapa Market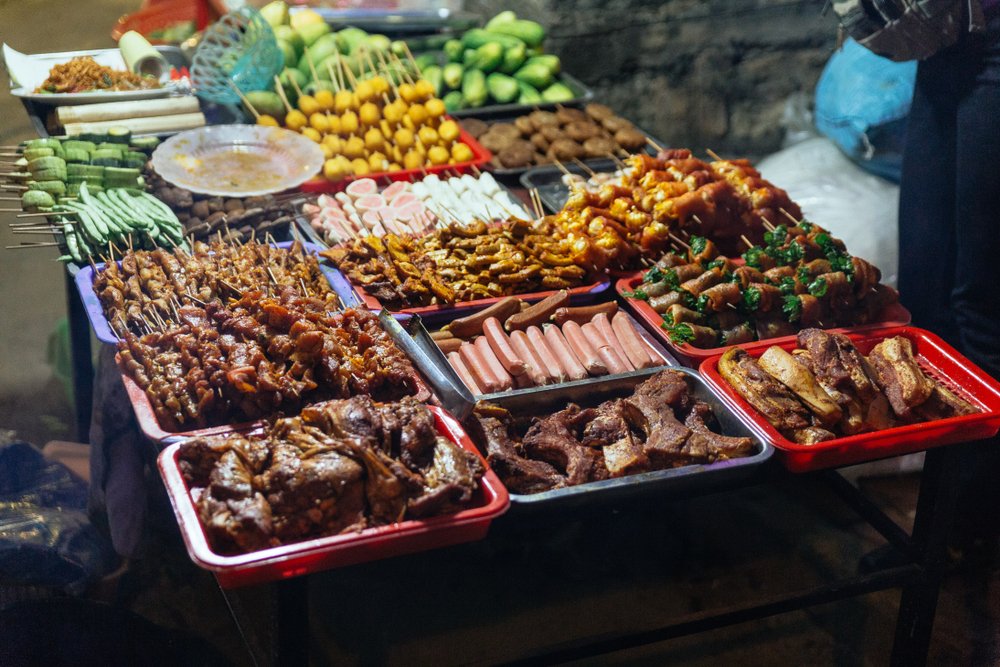 The food in Sapa is aromatic and distinctive from other regions of Vietnam.
Bring an adventurous spirit so you don't regret not trying its famous salmon, horse hotpot, or seven-color sticky rice. The food in Sapa market comes from many different communities with different cooking techniques and traditions, which leads to a diverse array of foods you can sample.
For the real foodie, Sapa has some other options, from fine dining restaurants to cooking classes.
6. Learn about the Red Dzao Life in Ta Phin Village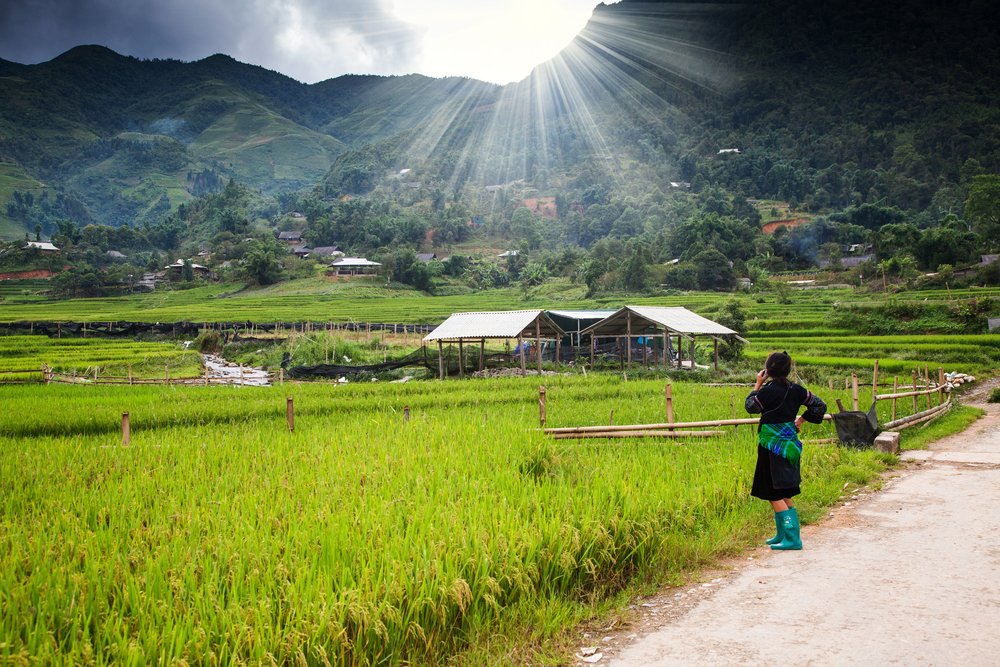 While touring Sapa, it's important to participate in sustainable tourism that preserves elements of local culture.
One of the most rewarding places to do that is Ta Phin Village. Here, you can see how Red Dzao women sew their colorful custom designs and create their eye-catching handicrafts.
Another well-known traditional work that happens only in Ta Phin is making herbal medicine, an interesting experience for curious travelers!
7. Find the French Colonial Relics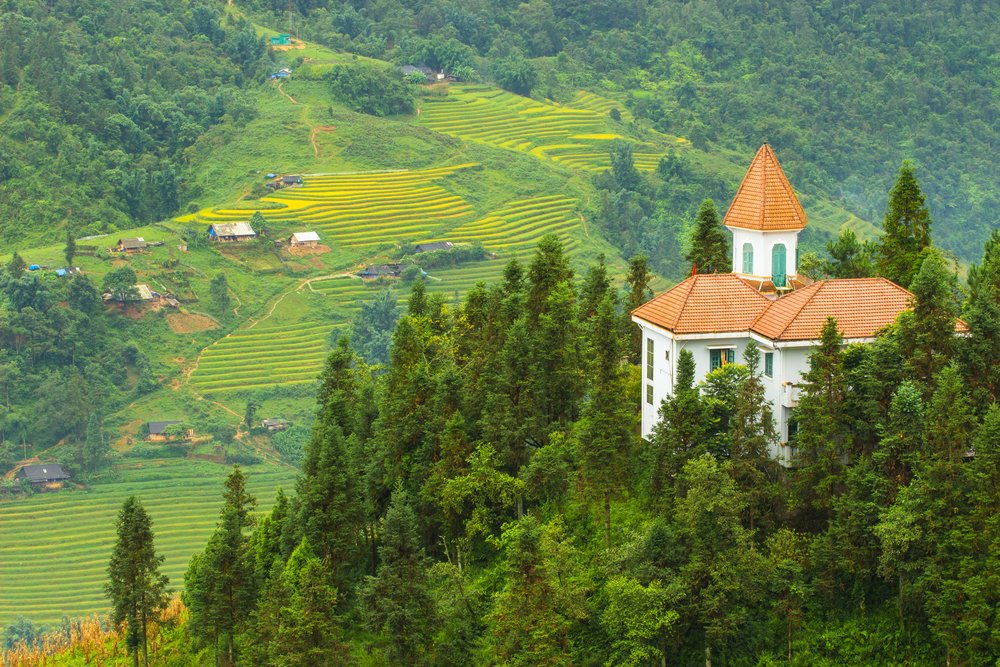 Sapa Town was first established by the French in 1902 as a summer escape from the humid climate in other parts of Vietnam. These days, you can still find some of the remarkable landmarks that remain from the French colonial era.
The very first piece of colonial architecture you should see is the central church. Known as the Church of Our Lady of the Rosary, this church was the practicing hub for Christians in the area. There are many other sites that reflect the style of French architecture, scattered across various communities in the Sapa region.
Another faded ruin worth seeking out is Ta Phin monastery. Though it is now abandoned, it has a really beautiful structure.
8. Join a Hmong Sewing Class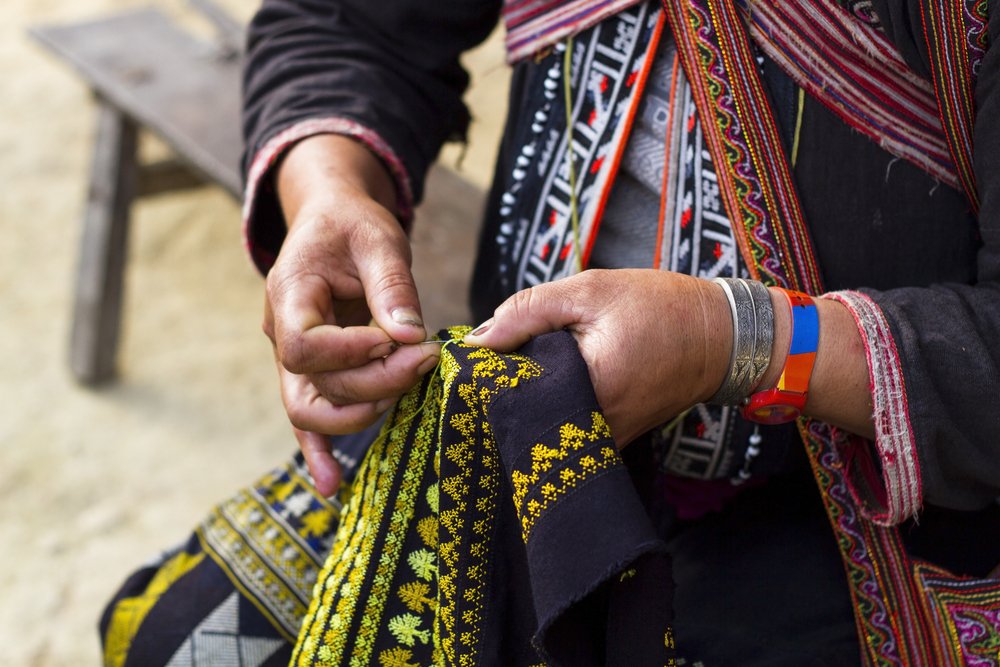 Want to learn something useful while in Sapa? Sign up for a sewing class at Indigo Cat Center.
Enjoy learning about the art of batik and be impressed by the attractive traditional patterns that Hmong people have been designing as part of their culture.
To take part in this workshop, you'll need to book directly at their shop in Sapa town before heading to the "classroom" in Ta Van village.
9. Hike Ham Rong Mountain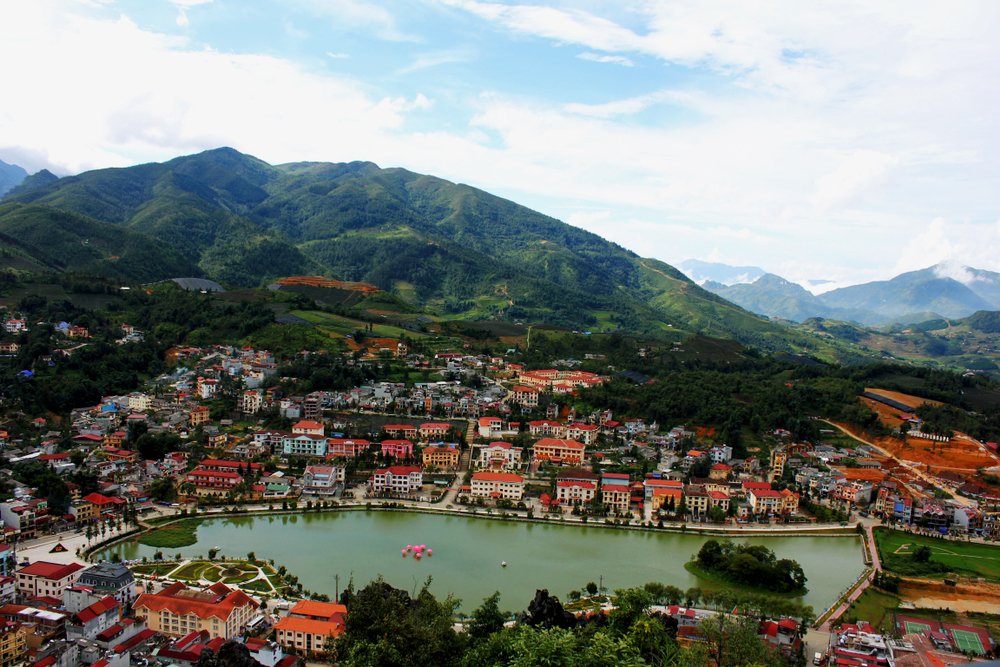 Although Sapa has developed very fast, there is still one place that remains unchanged: the Ham Rong mountain.
This ecotourism site recalls the legend of Sapa, where according to the lore, a dragon returned to the sky from this mountain.
You can also watch cultural performances which take place at intervals throughout the day.
10. Shop Local at a Weekly Market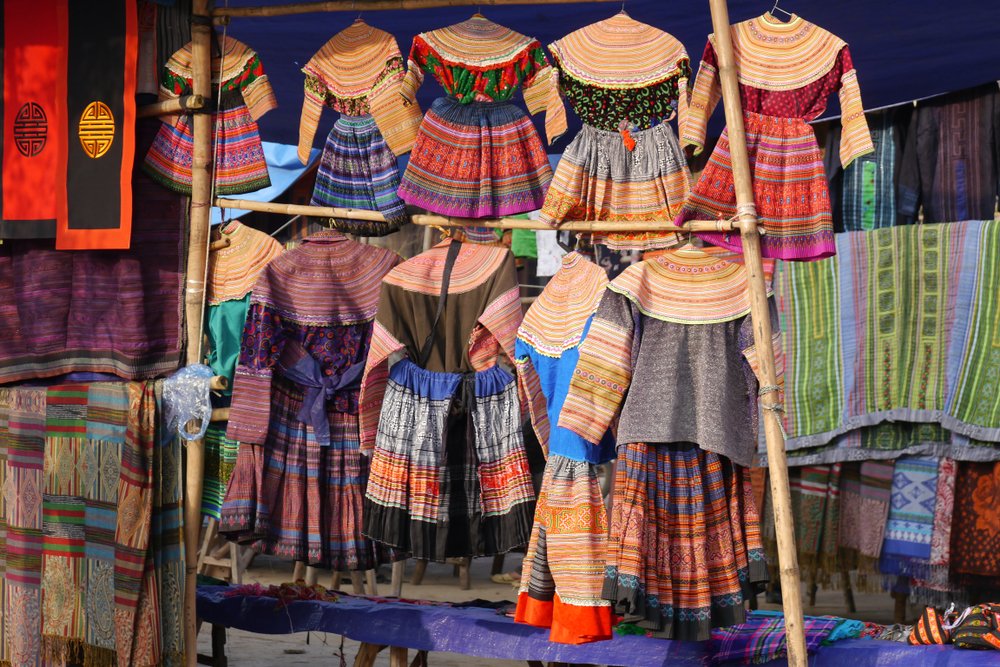 The most colorful markets in the area do not happen in Sapa town. You'll need to travel to the adjacent district of Bat Xa or the further side of Lao Cai province where Coc Ly, Lung Khau Nhin, or Bac Ha market take place.
Depending on the day of the week, certain markets operate: Cao Son Market (Wednesday), Coc Ly Market (Tuesday), Bac Ha market (Sunday), and Si Ma Cai market (Saturday).
11. Treat Yourself to a Night at Topas Ecolodge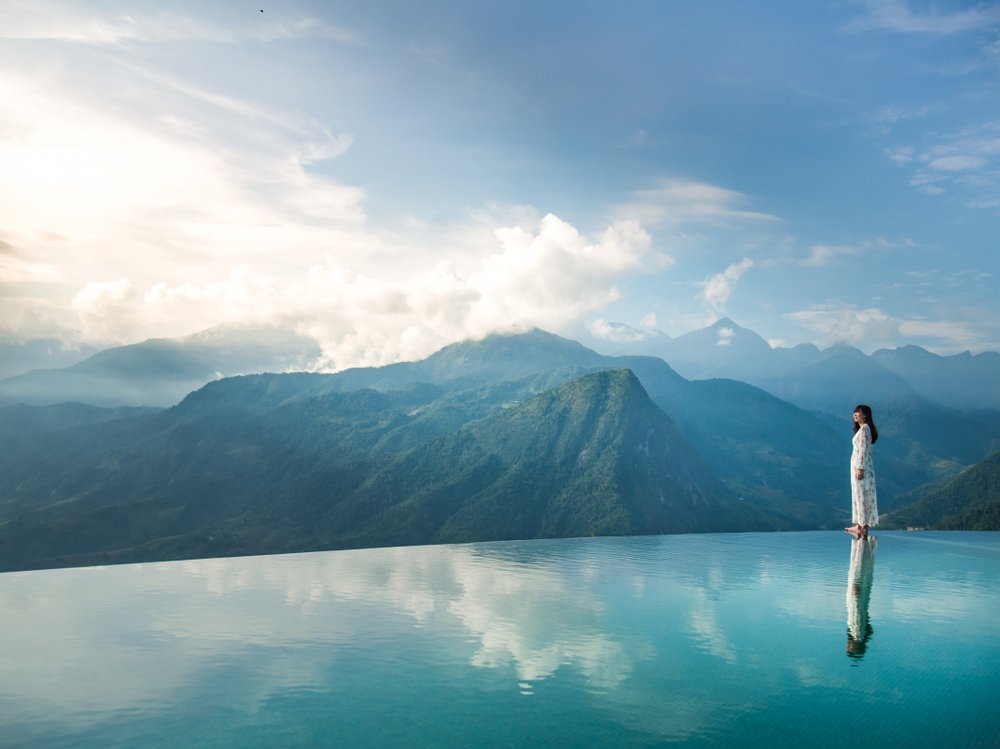 Listed as one of the most unique lodges in the world according to National Geographic, Topas Ecolodge provides dramatic views over the Hoang Lien Son National Park from its pristine infinity pool.
Imagine waking up with the morning fog right in front of your window, like you're floating in a cloud, and closing each night with a mesmerizing sunset while sipping a cocktail in the mountains.
12. Take a Photography Tour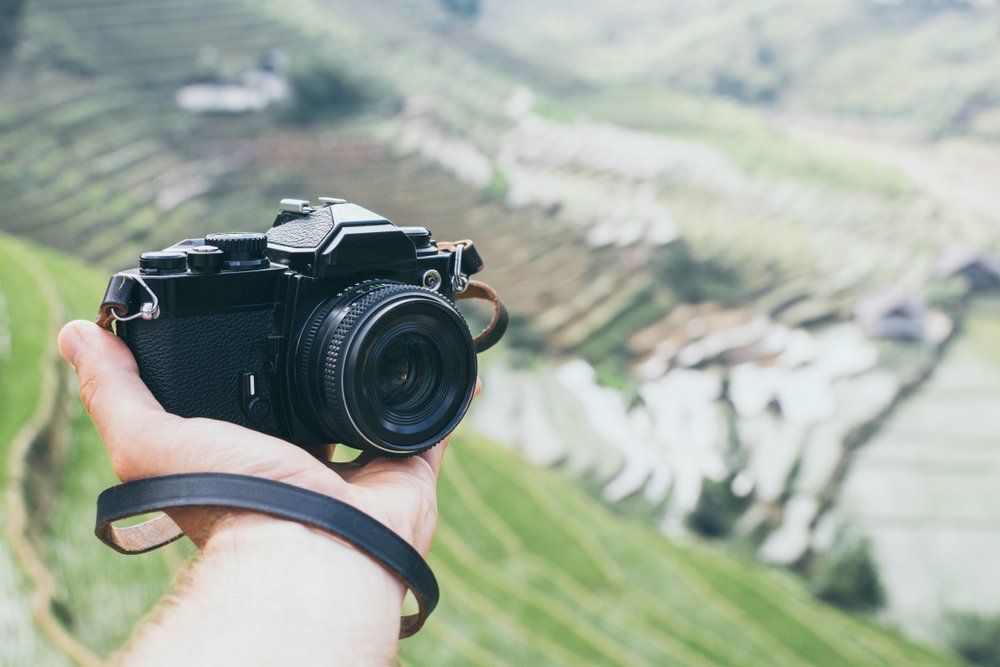 Capturing the authentic charm of Sapa is the dream of many photographers.
You may not be able to do that without a local guide, who can help you find the best photo spots, translate to ask for consent for photographs and give you pointers on how to improve your craft.
About Tan Nguyen
Tan is a Sapa local and an adventure-addicted traveler who is eager to see unique places. He enjoys traveling off the beaten track and blogs about his adventures at Travel to Work.
Allison Green is a former educator turned travel blogger. She holds a Masters in Teaching and a B.A. in English and Creative Writing. Her blog posts merge her educational background and her experience traveling to 60+ countries to encourage thoughtful travel experiences that both educate and entertain. She has been a speaker at the World Travel Writers Conference and her writing, photography, and podcasting work has appeared in National Geographic, CNN Arabic, CBC Canada, and Forbes, amongst others. Now based in the San Francisco Bay Area where she grew up, she has also lived in Prague, Sofia, and New York City.