Northern Europe is where I'm meant to be in the summer.
Calm streets not taken over with tourists like Western and Central Europe, sunny days with cool breezes, and sunlight that almost never ends? Consider me converted.
I spent a week exploring Finland in June over Midsummer and it was one of the best times to visit this country. For some reason, Finland only seems to see big tourism numbers in winter, when people come to experience the aurora, go reindeer or husky sledding, and see "Santa Claus."
And while I definitely recommend all of the above — I loved my 2016 trip to Swedish Lapland, which I imagine is rather similar — I don't think anyone should overlook Finland as a fantastic alternative summer destination in Europe.
In fact, I'd argue that Finnish Lakeland is one of the best places to spend summer in Europe. Need convincing? This post aims to do just that!
Note: I visited Finland this summer as a guest of Visit Lahti and Visit Tampere, but all opinions are my own!
Finnish Lakeland grows some of the best strawberries in the world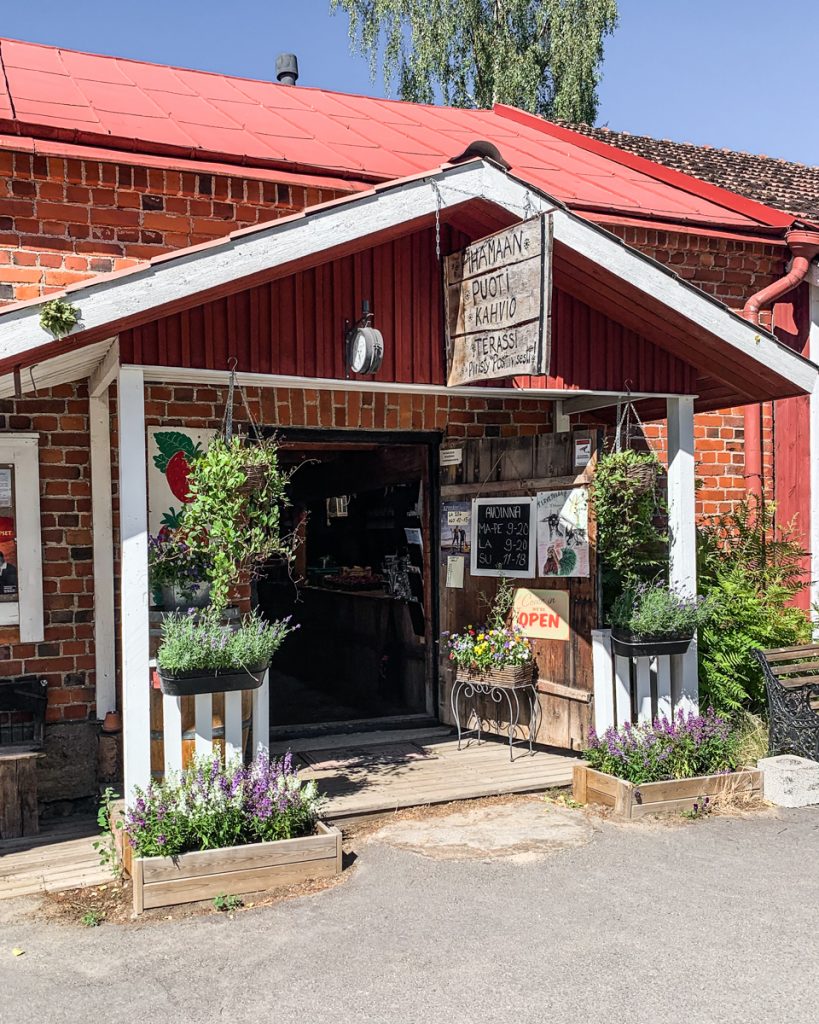 Note: This post contains affiliate links, which means I may receive a small commission if you purchase something through one of these links. Thank you for supporting the free content on this site! For more information on affiliate links and cookies, see my disclosure page for more details.
Perhaps this seems like an overstatement, or at least, a strange way to start a list of reasons to visit Finnish Lakeland.
But when I think about my time in Finland this summer, nothing comes to mind more vividly than eating nearly a kilo of fresh summer strawberries, sticky with juice to the point where they were nearly bursting before you even bit into them.
One of the best places to snack on strawberries in Finnish Lakeland is at Pihamaa Estate near Asikkala, a delicious strawberry farm you can visit and shop at. We left with red-stained sticky fingers, an impossibly large amount of strawberries, strawberry and raspberry flavored ciders and lemonades, and a smile we could barely wipe off our faces.
Cruising on one of Finland's nearly 200,000 lakes is the perfect lazy day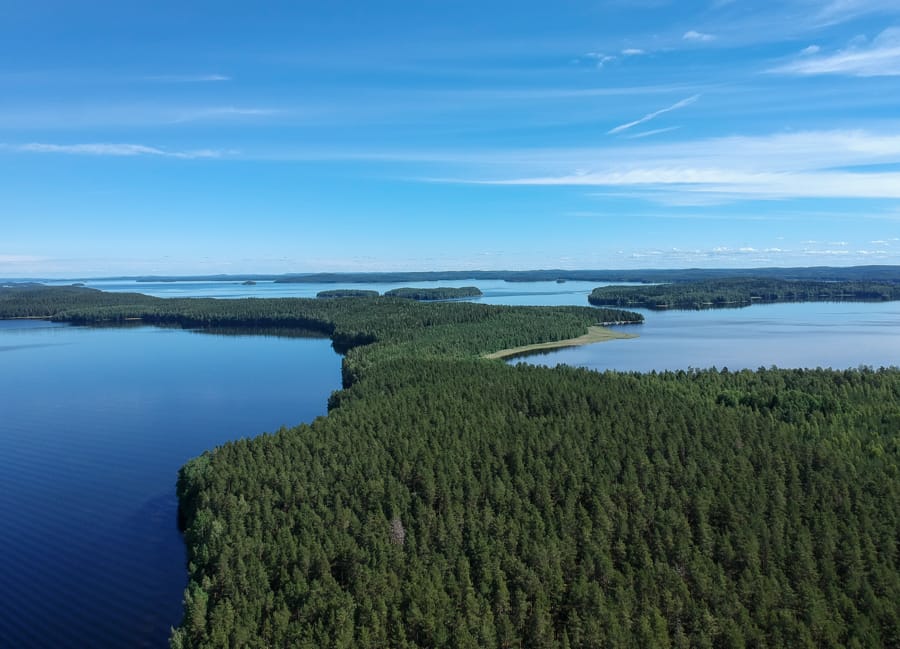 Another memory that stands out for me from my time in Finnish Lakeland was our morning boat ride and picnic lunch organized by Lehmonkärki, the incredible resort where we spend two nights in Lakeland this summer.
We boated out to Päijänne National Park, parked the boat at small islets to wander through pine forests, marveled at the wildlife, and sat in the sun enjoying a fantastic picnic lunch prepared by the team at Lehmonkärki. The lunch was complete with Finnish donuts called munkki and, this being Finland (the world's largest consumer of coffee), some freshly brewed coffee.
Oh, yea — Finnish Lakeland has an incredible coffee scene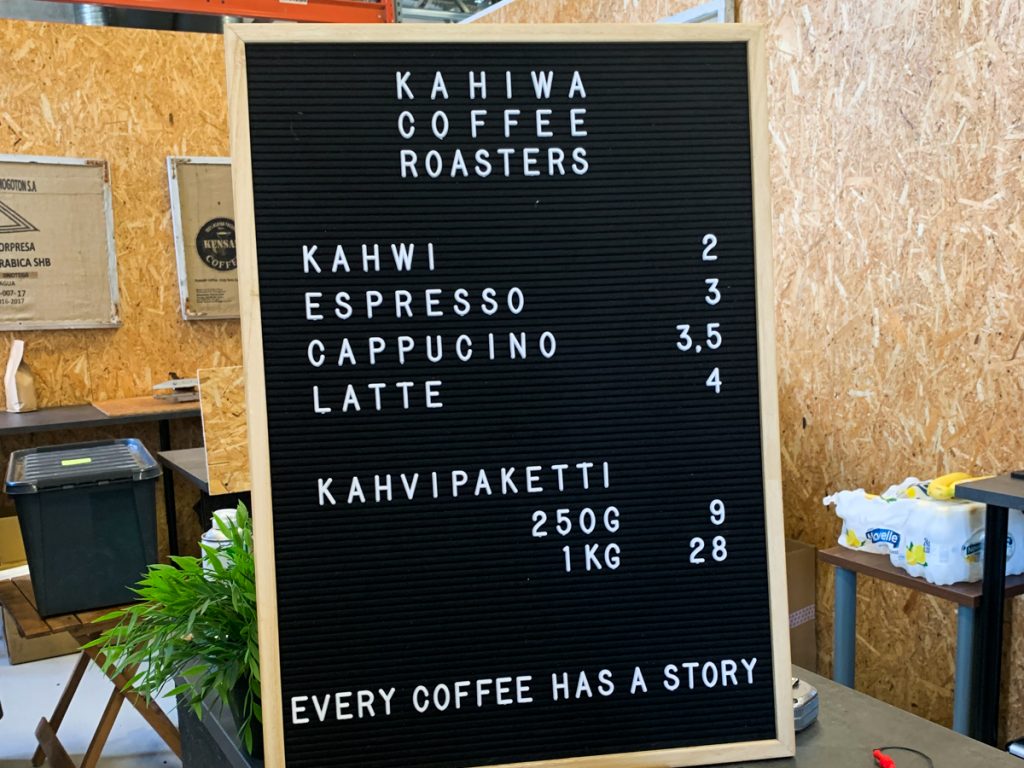 You may think that in order to get a fantastic cup of coffee, you'd be better off in the capital rather than in smaller cities. But that'd be discounting just how deeply Finns love and value their coffee.
The coffee scene outside of Helsinki is quite vibrant, with local purveyors offering freshly roasted single origin beans. We experienced just this in Lahti, where we visited the roastery at Kahiwa and learned the story behind this enterprise.
The owner, Joonas, started importing beans from Kenya from his grandparents' neighbors and slowly started branching out from just Kenyan beans to support other small, highly-quality local farms.
With the help of one other coffee sourer, he now imports and roasts beans from Kenya, Colombia, Rwanda, Nicaragua, Brazil, Peru, Guatemala, and Ethiopia.
Finnish Lakeland is embracing a vibrant craft beer culture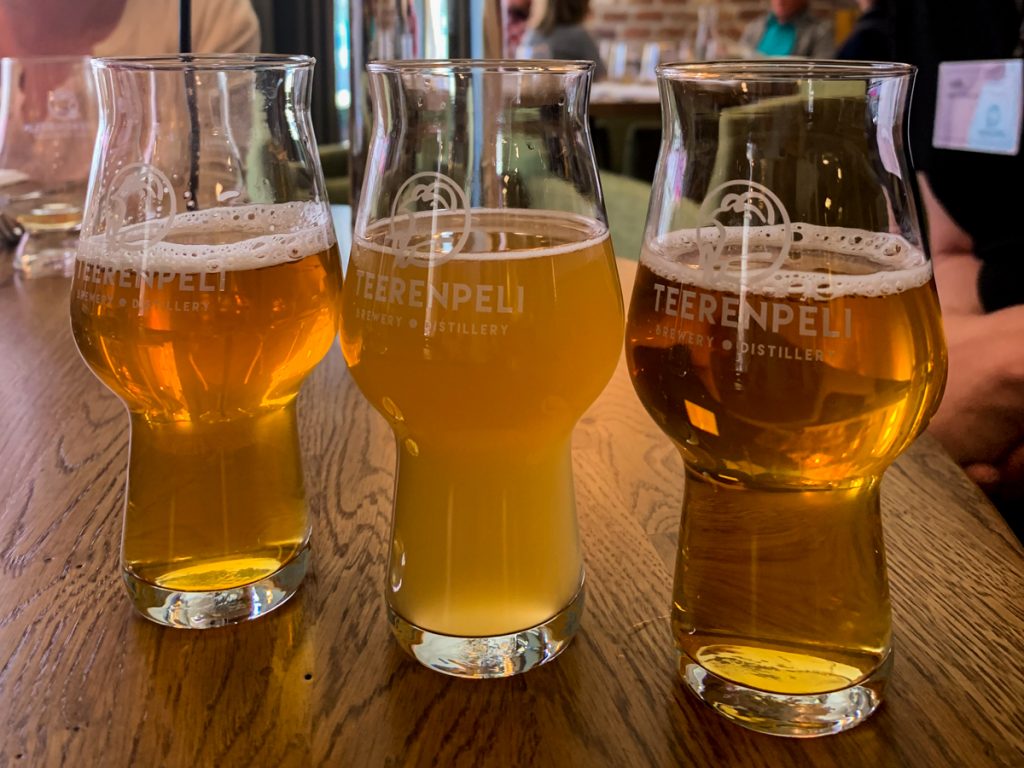 Too hopped up from your coffee? Luckily, Finns love a good drink as well, and craft beer has taken Finland by storm, with some 110 breweries operating in this small Nordic country.
We had the opportunity to visit several small breweries during our time in Finnish Lakeland, including Teerenpeli, Kanavan Panimo, Pyynikin, and Plevna Brewery, and we sampled beers from maybe a half-dozen more (… all for research's sake, of course).
I was especially impressed by the way Finns have embraced creativity within the craft beer scene and used both local and exotic ingredients to conjure up unique and memorable brews, such as the cloudberry saison I adored from Pyynikin, the blueberry gose I loved at Kanavan Panimo, and the mango chile gose from CoolHead Brew which blew me away.
I especially loved doing a brewery tour at Pyynikin, located in Tampere just outside the city center. If you're a beer geek and you only have time for one brewery, make it this one: it's well worth it.
Finnish Lakeland's cuisine is focused on local, delicious ingredients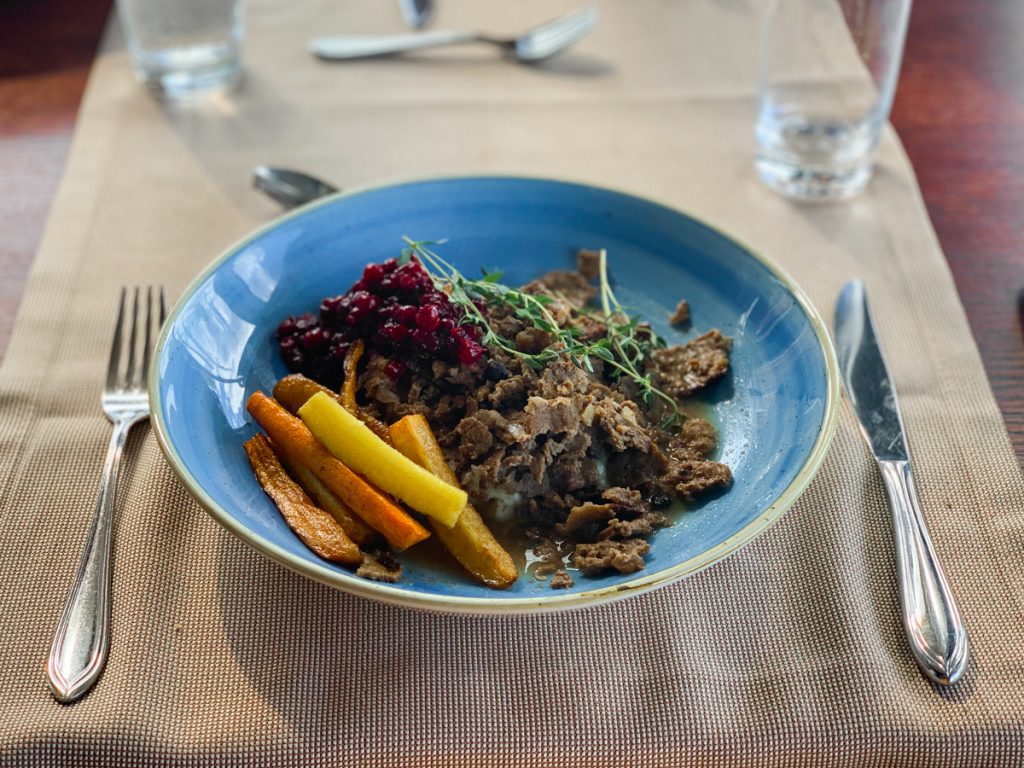 Those in the know are aware that Nordic cuisine has been making a global resurgence. The last year that I was living in New York, I remember that Nordic cuisine was the new big cool thing, with a handful of new fine dining restaurants redefining what was once thought of as a rather simple and not especially creative cuisine.
Luckily, Finnish gastronomy has been part of this cool new wave of inventive Nordic cuisine, and the restaurant scene in Finnish Lakeland is no exception.
One of my first meals in Finnish Lakeland was also the most memorable — thinly shaved reindeer meat served on mashed potatoes with fresh thyme, homemade tart lingonberry compote, and roasted carrots. It was delicious Nordic food at its finest: high-quality and local ingredients prepared correctly and simply.
You can take part in the thriving sauna culture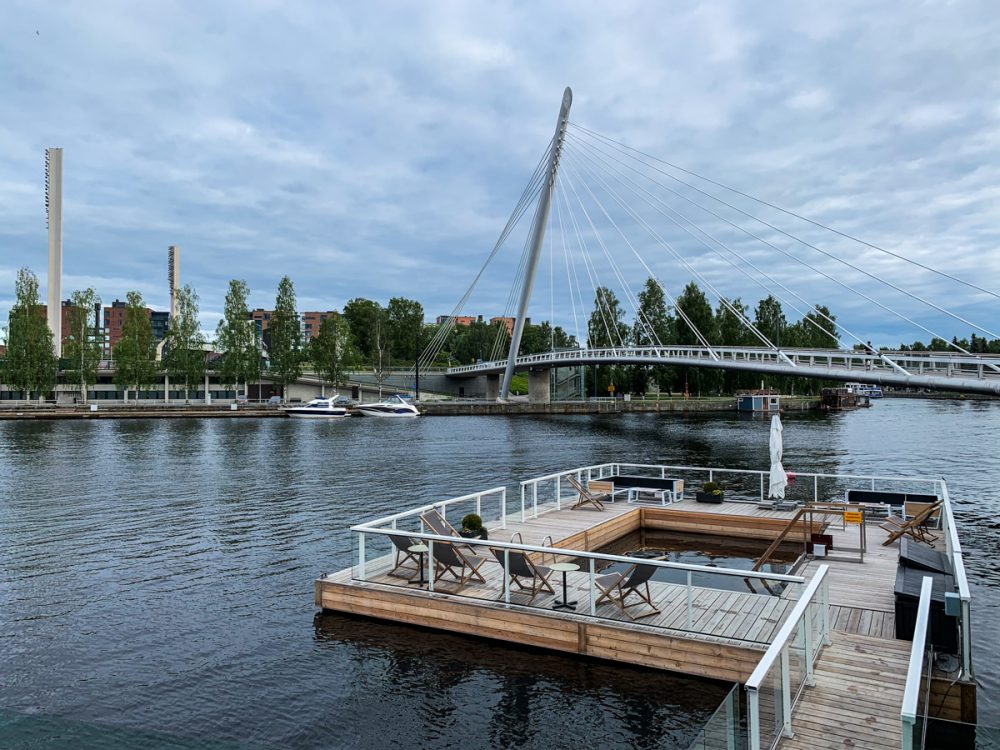 There is perhaps no more uniting element amongst Finns than the love for sauna. I mean, this is a country with more saunas than cars.
There's approximately one sauna for every 2.5 people living in Finland, meaning that nearly every family has their own home sauna. It's not thought of as something for the elite or the rich — it's thought of as a standard household amenity, perhaps the way the rest of Europe thinks of a washing machine or dishwasher.
But sauna culture goes beyond the home as well, with a wonderful public sauna scene that is easily accessible for both lcoals and tourists. Nowhere is this more apparent than in Tampere, the so-called Sauna Capital of the World, with more than 30 public saunas.
New sauna concepts are opening up and reviving sauna culture for the modern era, such as Saunaravintola (Sauna-Restaurant) Kuuma, which combines modern and inventive dining, a luxe bar scene, and a public sauna with outdoor plunge pool. Even the popular Tampere craft brewery, Pyynikin, has a sauna room you can rent out in their brewery where you can sip their latest beers while sweating it out with friends!
You can lose yourself in the incredible boreal forest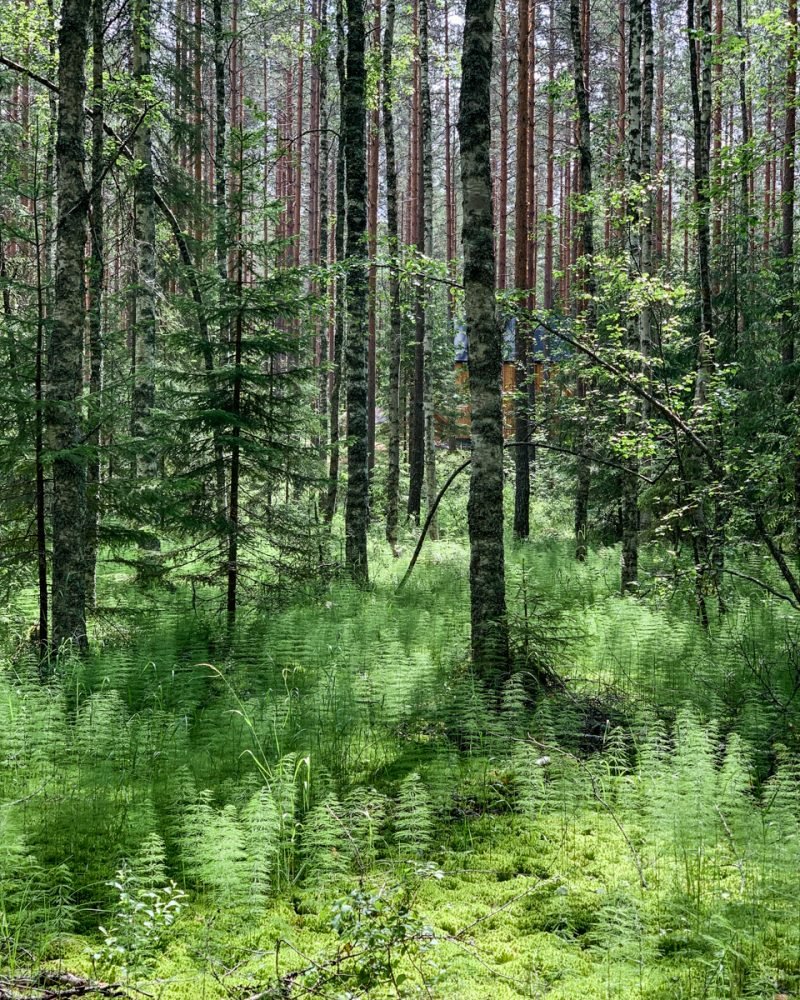 Finland's land is about 75% covered in forest, making it extremely easy to get out of the city and into nature without much hassle or planning.
When in Tampere, we spent a morning immersing ourself into the forest in Kintulammi nature reserve, about 30 minutes outside of Tampere.
With our awesome wilderness guide, Markus from Boreal Quest, we learned about Finland's flora and fauna – while battling mosquitos, learning to chop wood with an ax (without hurting ourselves), and ate delicious game meat Markus had hunted himself over a fire that we helped build.
Immersed in the serenity of the boreal forest, looking at one of Finland's hundreds of thousands of lake as curls of smoke rose from the fire, I understood why the Finns have such an affinity for nature and silence.
Allison Green is a former educator turned travel blogger. She holds a Masters in Teaching and a B.A. in English and Creative Writing. Her blog posts merge her educational background and her experience traveling to 60+ countries to encourage thoughtful travel experiences that both educate and entertain. She has been a speaker at the World Travel Writers Conference and her writing, photography, and podcasting work has appeared in National Geographic, CNN Arabic, CBC Canada, and Forbes, amongst others. Now based in the San Francisco Bay Area where she grew up, she has also lived in Prague, Sofia, and New York City.