Note: This post may contain affiliate links. Please see my disclosure page for more details.
I remember my first time spending the winter in Europe. The year was 2009, and my semester living in Prague was coming to a close. The Christmas markets were in full swing, the snow coating the houses of the Old Town was straight out of a fairy-tale — and I was freezing my ass off, mostly because my California-addled brain had never learned to dress properly for the winter.
If it weren't for the many cups of piping hot cups of svařák (Czech mulled wine) I was drinking at inappropriately early hours, I likely never would have survived.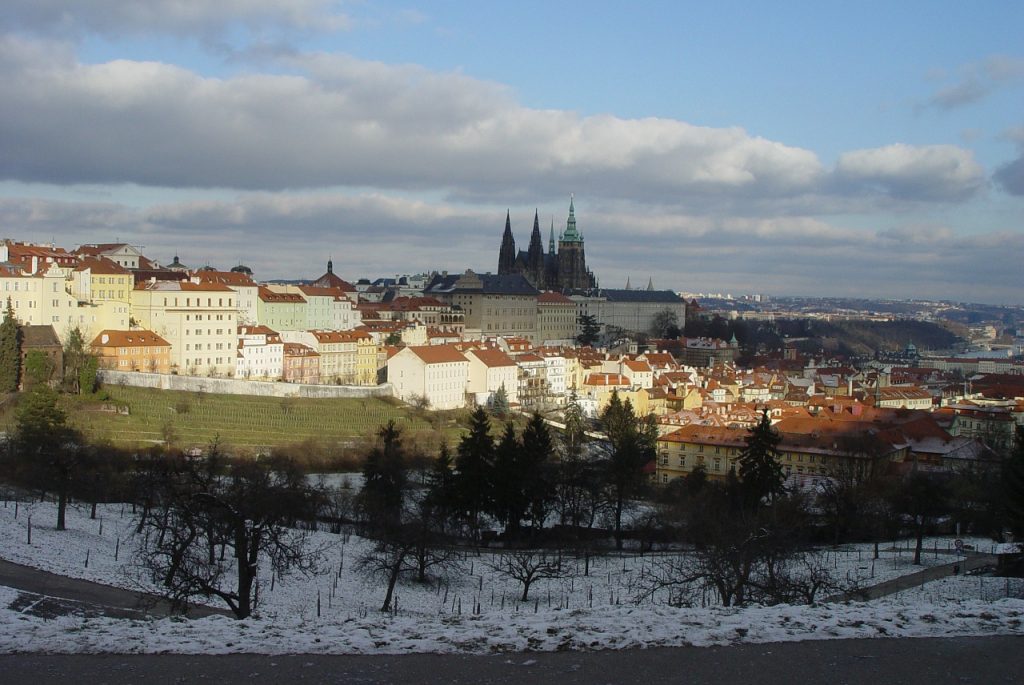 Fast forward nearly a decade and several winter trips to Europe later, and I've finally mastered the art of traveling Europe in winter without wanting to die. It's a combination of not giving a crap if you look like a fat, fluffy dumpling and layering with actual winter-specific layers rather than what I was doing… which was piling some summery clothes on top of a pair of leggings and cute pea coat and wondering why I was still cold. California, guys. Growing up there does things to you.
After all that trial and error, here's what I recommend you pack for winter in Europe.
What to Bring for Europe in Winter
What to Pack Everything In
If you're visiting Europe in winter, my number one recommendation is to travel with a backpack rather than a suitcase. While it is definitely possible to travel with a suitcase, and there are times when it is more convenient – I can also assure you that there will be times when you regret it hard, such as when you're trying to lug your bag across snowy cobblestones and cursing your life. Take it from an idiot who brought a rolling suitcase to Finland in November.
I prefer to travel light with a backpack that fits carry-on restrictions because I hate paying for baggage fees and waiting at the airport. Even traveling Europe in winter, I've found that having a 44L backpack is perfectly fine, and there's no need for a massive backpacker-style backpack unless you truly love clothes and want a jillion options. I've used and sworn by Tortuga Backpacks for the last three years – this is the one I'm carrying now. I've traveled around Europe in winter for the last few years and never truly needed a larger bag.
One thing that makes packing for winter in Europe so much easier is using packing cubes – having an organized system, especially with all the layers you need for winter travel – makes your life a lot easier, especially if you are traveling to more than one city or country. This packing list for Europe in winter includes a few of the things that I swear by all year round, not just winter, for helping me organize my clothes and belongings when I travel.
Most Essential Things to Pack for Europe in Winter
When it comes to winter in Europe, it's best to bring all your essentials from home and try to minimize what you need to buy abroad. Most of the time, you won't save any money by shopping in Europe. Prices tend to be a little higher than in, say, North America because 20% VAT is often rolled into the prices.
Also, depending on where you travel, in many countries the currency is currently quite strong compared to the US/Canada/Aussie dollar, so you won't be at an advantage when it comes to shopping. For that reason, I recommend buying your winter travel necessities before arriving in Europe.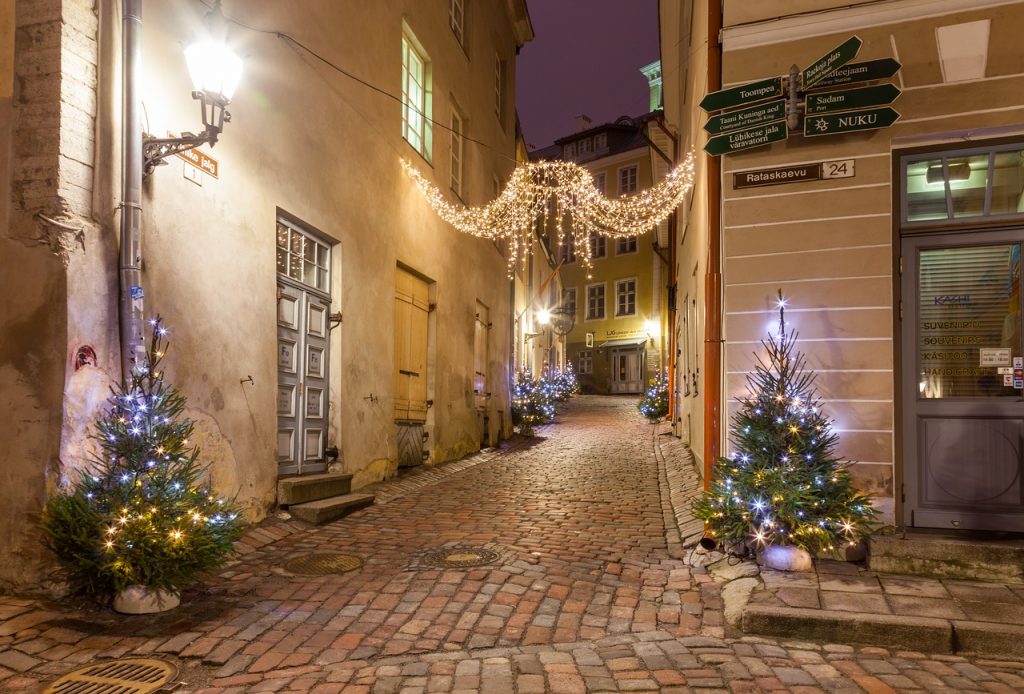 What to Wear in Europe in Winter (Quick Checklist)
In a word: Layer, layer, layer!
I went into more detail above, but basically, here's how I dress for winter in Europe. I start with a base layer – for me, that's my fleece-lined leggings and thermal top, but many people prefer wool base layers. On top of my thermal layers, I usually wear just a simple acrylic sweater and jeans. To seal in all the warmth, I add wool socks, waterproof leather boots, a scarf, a hat that covers my ears, gloves, and of course – my ridiculously warm parka. That will usually keep me warm enough for just about any winter situation in Europe.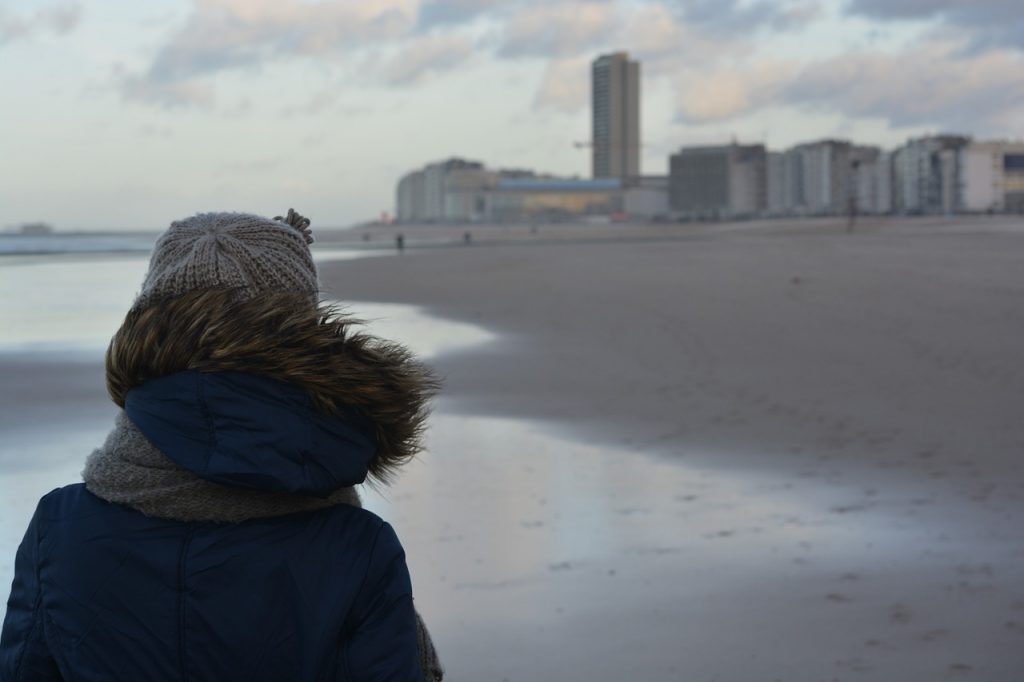 Here's a quick packing list plus a few product recommendations for what to wear for winter in Europe:
What to Pack if You Choose a Hostel/Dorm
There are a few special things you should bring if you are staying in a hostel or dorm in Europe in winter, which you can find below.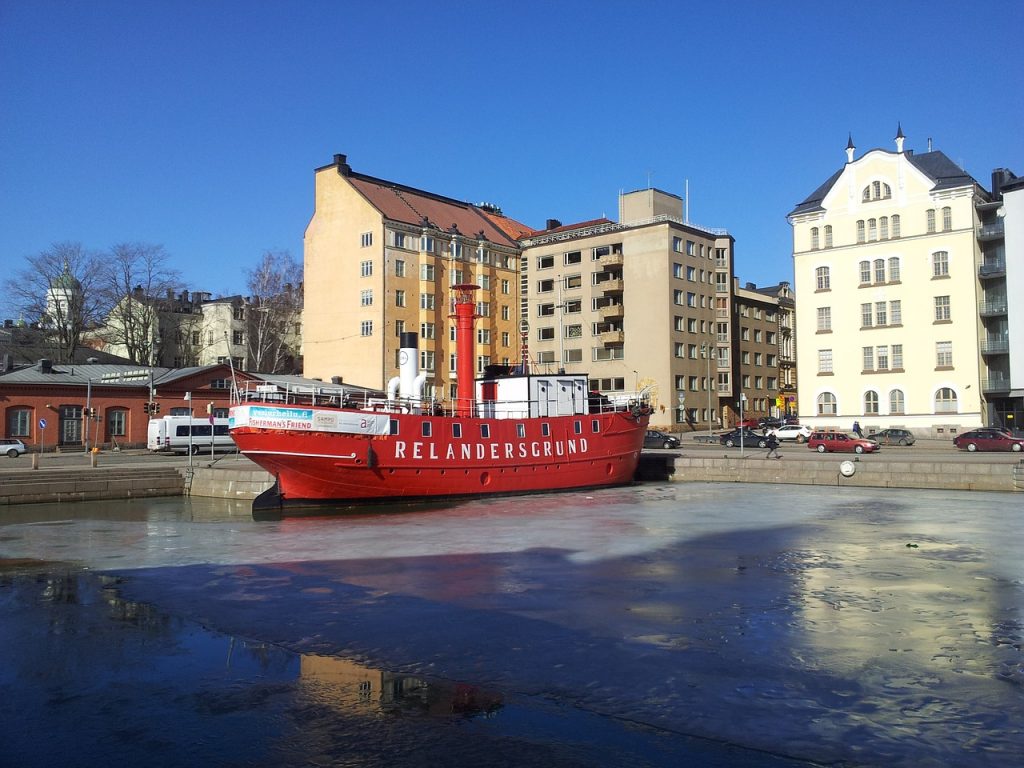 What Toiletries to Pack for Europe in Winter
Even though it is generally pretty easy for me to find all of my preferred brands in Europe, I do recommend bringing them from home if you can. For one, it'll likely be cheaper. For another, it's good to continue using the same products as back home as I find that travel and cold weather really stresses my skin and it's nice to have continuity in the products that I use.
Here is a basic list of toiletries I typically pack:
Electronics to Pack for Europe in Winter
The most important thing to remember about traveling in winter is that batteries drain extra quickly. You will want to bring extra batteries for everything — especially your camera — and a portable battery charger for your phone and other electronics. Trust me on this!
If you are serious about your photography, I recommend bringing a tripod as well. Since there are fewer daylight hours in Europe in winter, you'll likely want to do a bit of night photography (especially if you are visiting around Christmas-time and are around a lot of photogenic Christmas markets!). I travel with a cheap tripod and find it works well enough for most situations.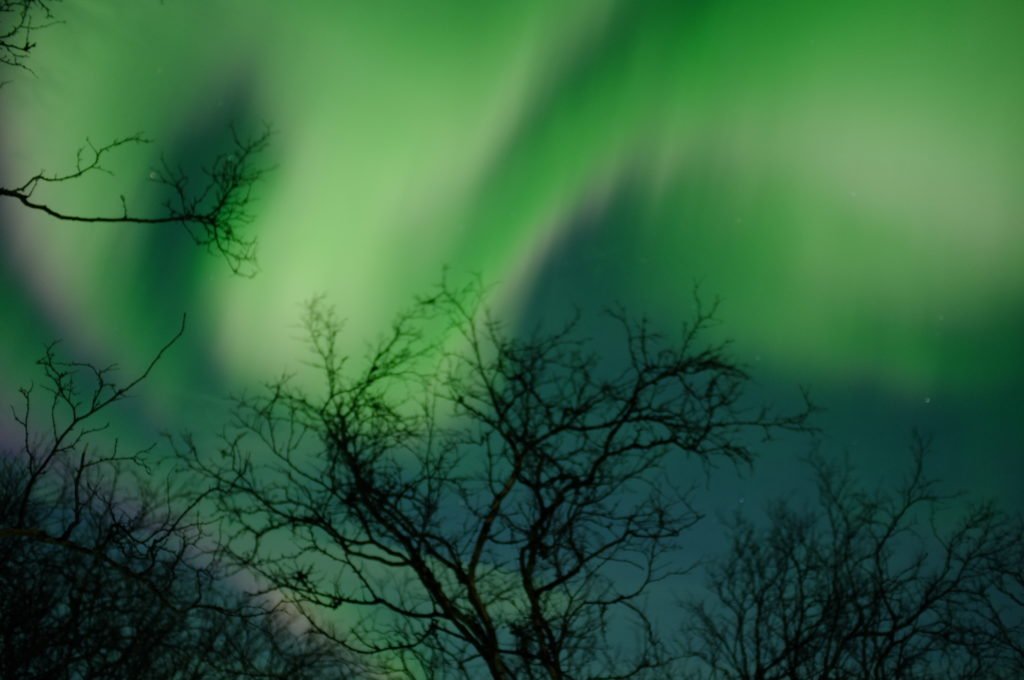 Where it not for my tripod, I wouldn't have been able to capture this!
***
While this sounds like a lot – and it is – I am typically able to fit it all in a carry-on sized bag by choosing thinner but warmer materials, wearing my heaviest stuff on the plane, and picking my daypack and backpack for travel carefully.
Is there anything I've forgotten to pack for Europe in winter? Is there anything else you're wondering if you should bring? Let me know in the comments!