Madeira is an island of breathtaking beauty and captivating charm.
Nicknamed the "Island of Flowers", it boasts a stunning landscape that can be enjoyed in many different ways.
From sun-soaked beaches to verdant forests, there's something for everyone here.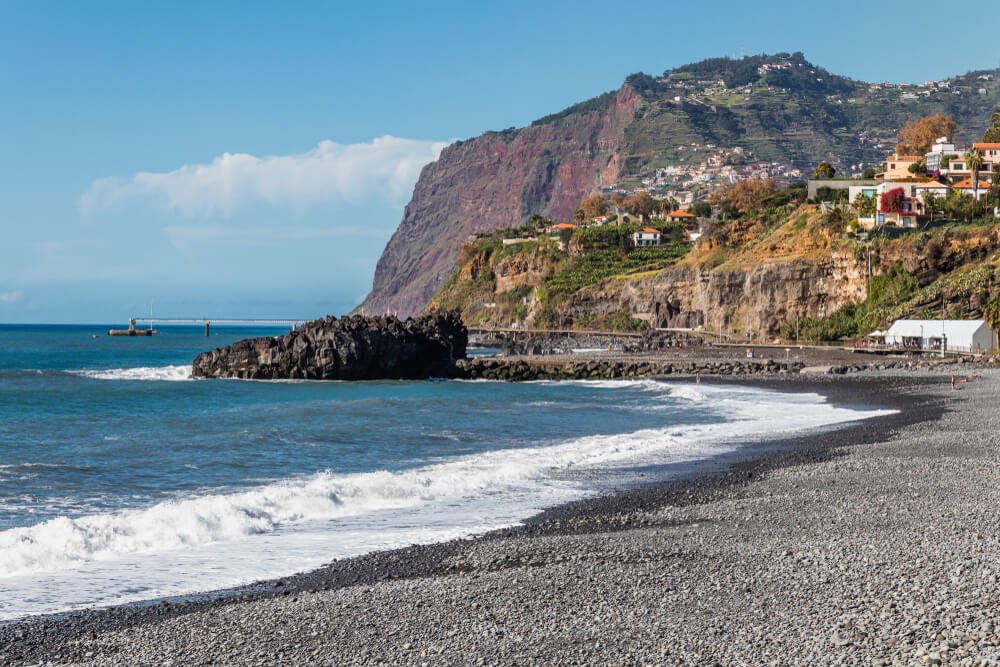 Note: This post contains affiliate links, which means I may receive a small commission if you purchase something through one of these links. Thank you for supporting the free content on this site! For more information on affiliate links and cookies, see my disclosure page for more details.
Choose from adventurous outdoor activities like hiking or relaxing on one of its many gorgeous beaches of the Portuguese archipelago.
Here are 15 of the best things to do in Madeira – from sightseeing and outdoor recreation to cultural attractions and culinary delights!
The Best Things to Do in Madeira
Visit Cabo Girão Skywalk.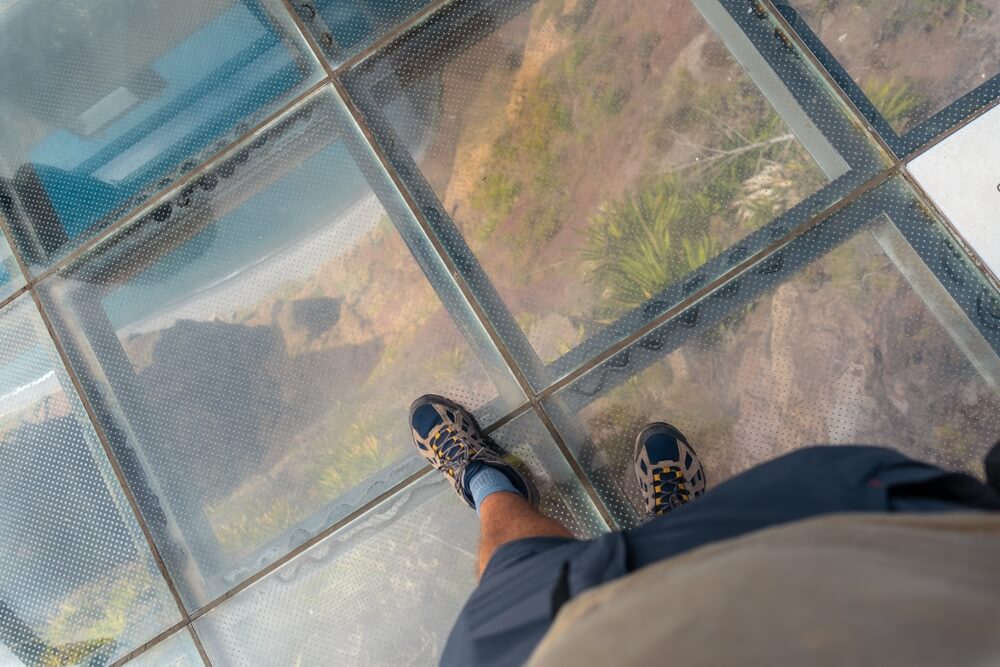 When visiting the island of Madeira, a trip to Cabo Girão Skywalk is an absolute must.
This nerve-wracking experience is not for the faint-hearted, as you'll be walking on a glass platform that is suspended 580 meters above sea level.
This platform is the highest in Europe, and the views of the Atlantic Ocean and the rocky cliffs below are breathtaking!
With what looks like nothing beneath your feet, you'll feel like you're walking on air as you take in the stunning panoramic views of Madeira's coastline (don't forget your camera!).
This attraction is free, but it can get really busy during high season when tour buses stop off here more frequently.
Top Tip: During the high season, they use turnstiles to control the number of people on the platform at one time, so try to visit this viewpoint first thing in the morning or later in the afternoon (but not quite sunset!).
See the fishing village of Câmara De Lobos.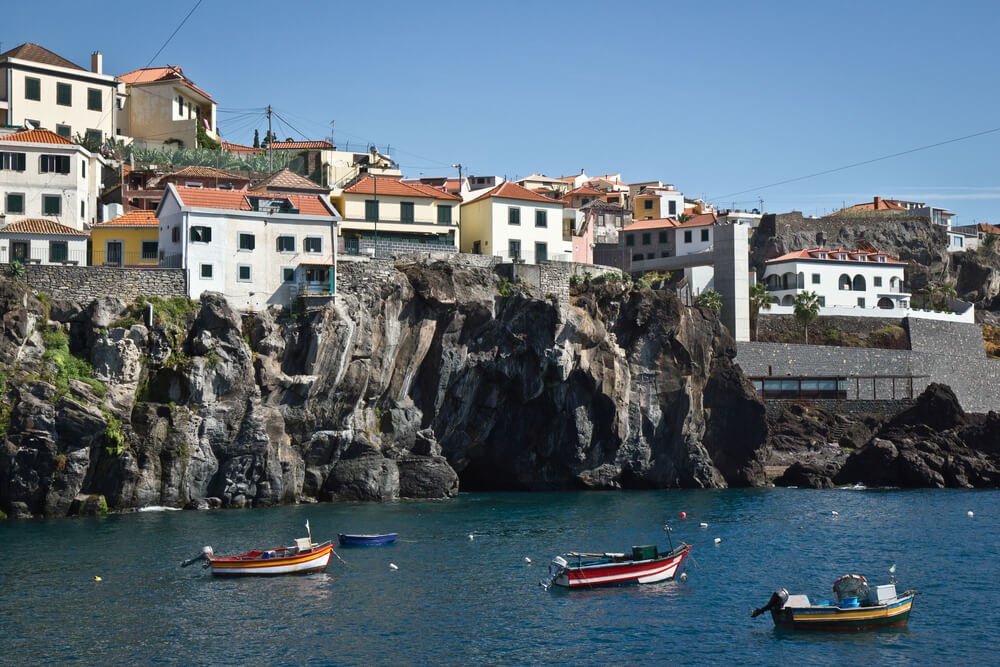 A quaint fishing village located about a 10-minute drive from Funchal, Câmara De Lobos is one of Madeira's hidden gems: a picturesque town known for its colorful fishing boats lining the harbor and rugged cliffs framing the sea.
Don't miss the fish hung to dry on some of the boats, and fishermen mending nets in near their boats.
This is where some of Madeira's most plentiful marine life can be found!
You'll find everything from octopus to stingrays to an array of colorful fish.
If you're scuba certified, it's a perfect spot for diving! Even if you're not, it's also great seen by snorkel.
Back on dry land, you can also take a stroll through the narrow streets of Câmara De Lobos.
Here, you'll find traditional Madeiran houses, quaint restaurants, and charming coffee shops serving local delicacies and a lot of fish!
This is a must-visit destination for those looking to experience the authentic Madeira.
Top Tip: Stop for lunch or dinner at Restaurante O Polar for an incredible view and fabulous fish and local dishes!
Wander through Madeira Botanical Garden.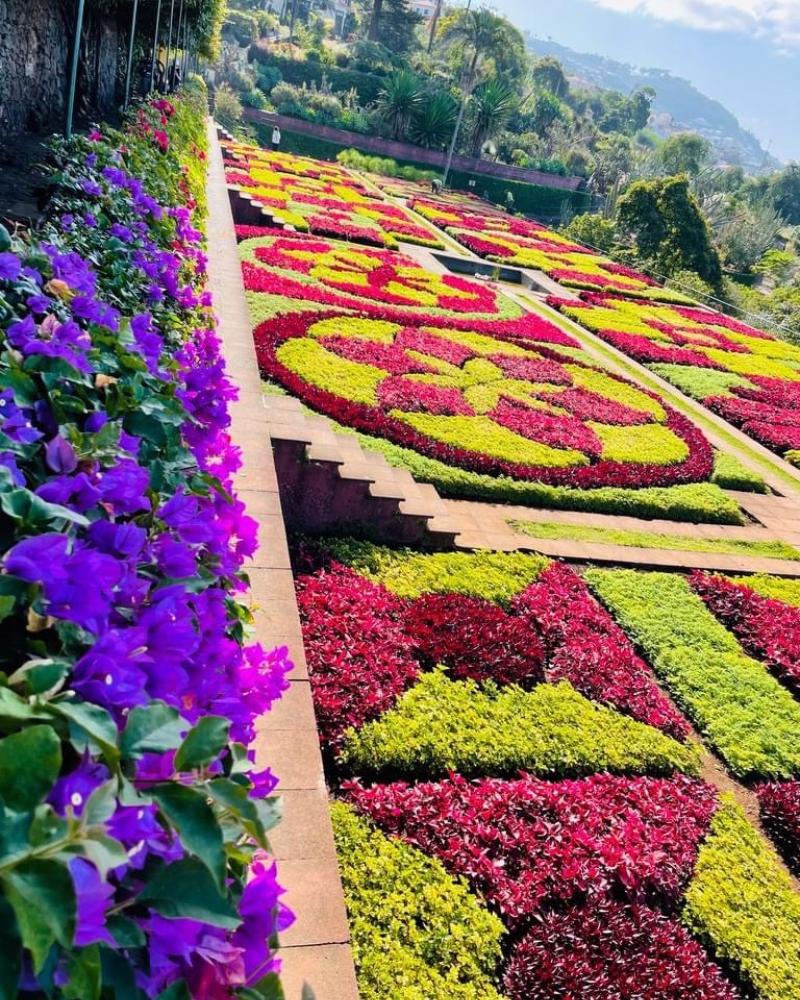 Located just outside of Funchal, the Madeira Botanical Garden is home to several hundred species of plants and flowers.
You'll find everything to from rare orchids to palm trees in this garden oasis!
Not only can you learn about the unique ecosystems found on this beautiful island, you can also take in breathtaking views from atop its terraces.
Take your time exploring this colorful botanical paradise — it's open from 9 AM to 6 PM daily.
Look out from Ponta de São Lourenço Nature Reserve.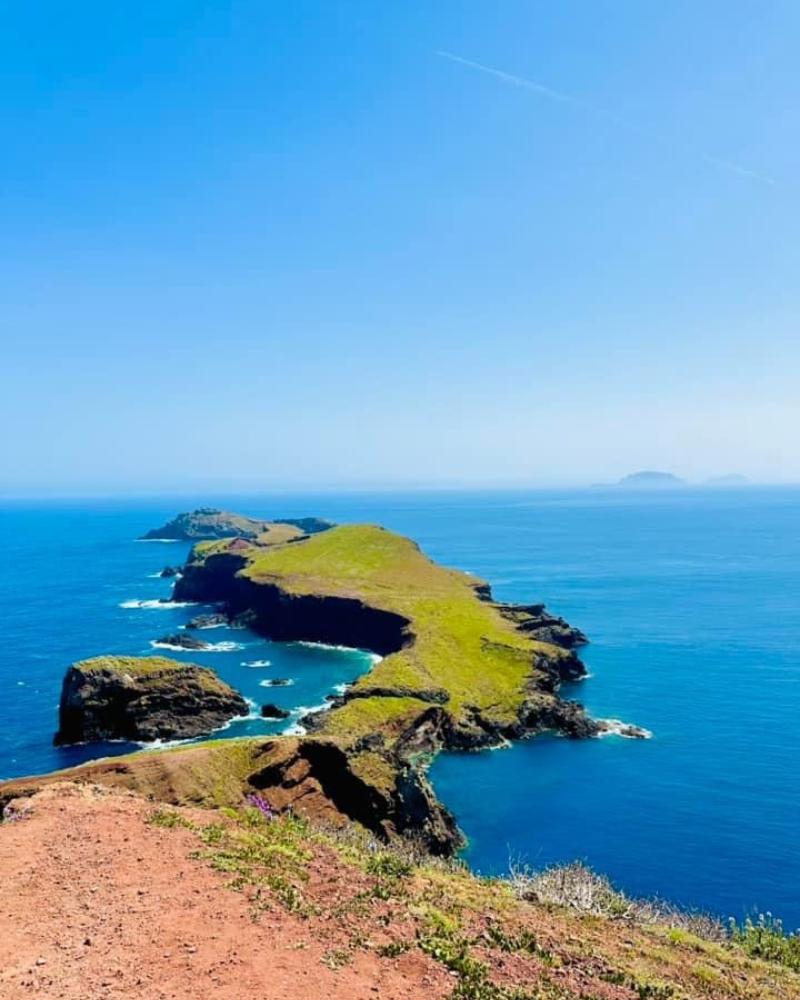 When visiting Madeira, one of the most spectacular natural spots that you should not miss is the Ponta de São Lourenço Nature Reserve.
This pristine and untouched peninsula, located at Caniçal, the easternmost point of the island, offers an unforgettable experience.
You'll be awed by the steep cliffs, rugged rocks, and arid landscapes that stand in stark contrast with the deep blue of the Atlantic Ocean.
The reserve is bursting with wildlife, featuring several endemic species such as the Madeira wall lizard, as well as birds and marine creatures.
The main trail called Vereda da Ponta de Sao Lourenço starts at the car park located about 1.5 hours from Funchal.
The viewpoint is about 30 minutes from the car park, but you can walk the whole 8 km to see an array of landscapes, from volcanic rock formations to sandy beaches, and take in the stunning wilderness.
Top Tip: There isn't anywhere to buy a drink or snacks, so bring whatever you'll need for the trek. Also, be prepared for the gale-force winds!
Climb Pico Ruivo, the highest mountain in Madeira.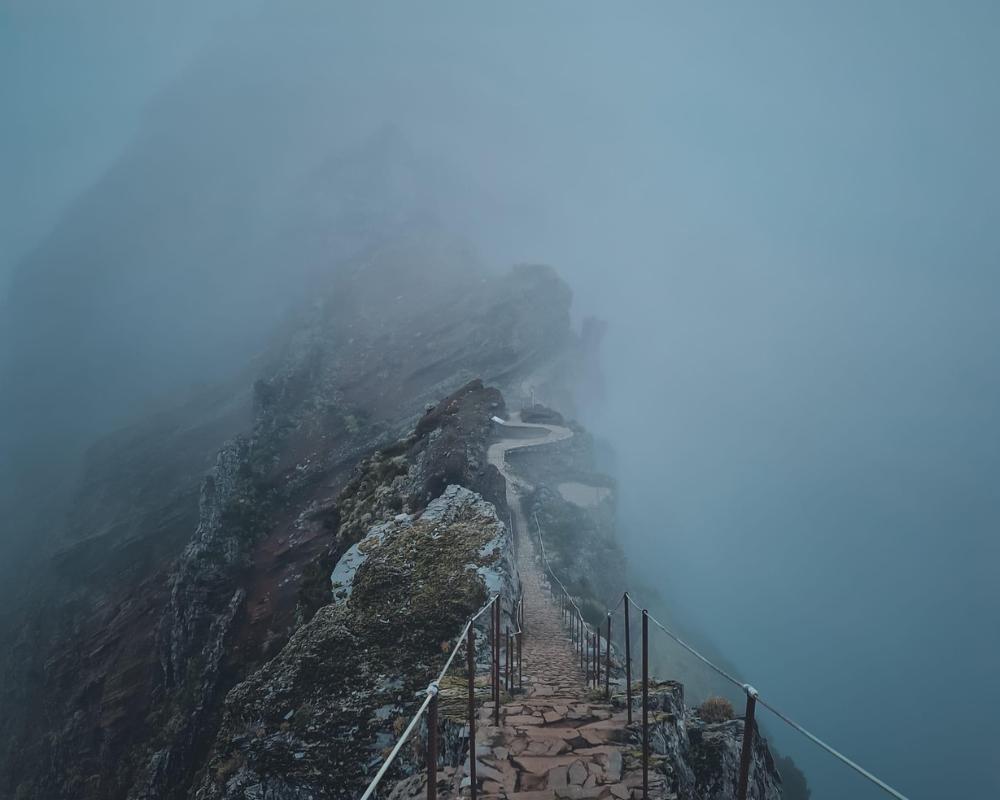 Hiking enthusiasts should not miss the opportunity to climb Pico Ruivo, the highest peak in Madeira.
At nearly 2,000 meters above sea level, reaching the summit of Pico Ruivo is a challenging hike.
Be prepared; you'll definitely need to wear proper hiking shoes, drink loads of water, and wear sunscreen!
Admittedly, between its rugged terrain and steep includes, this trail is not for the faint of heart. It's a real challenge!
The trail itself is magical, taking visitors through lush forests then past cascading waterfalls and rocky outcroppings, showcasing Madeira's diverse landscapes.
However, the sense of accomplishment upon reaching the summit is hard to put into words, made all the sweet with some of the most breathtaking views in all of Madeira at the top.
For those willing to take on the challenge, the views of the island and the Atlantic Ocean beyond are nothing short of spectacular.
Top Tip: May through to September aren't the best months to go hiking due to the heat, so if you'd like to hike while in Madeira, plan to go between October and April.
Soak up the sun on Praia Formosa Beach.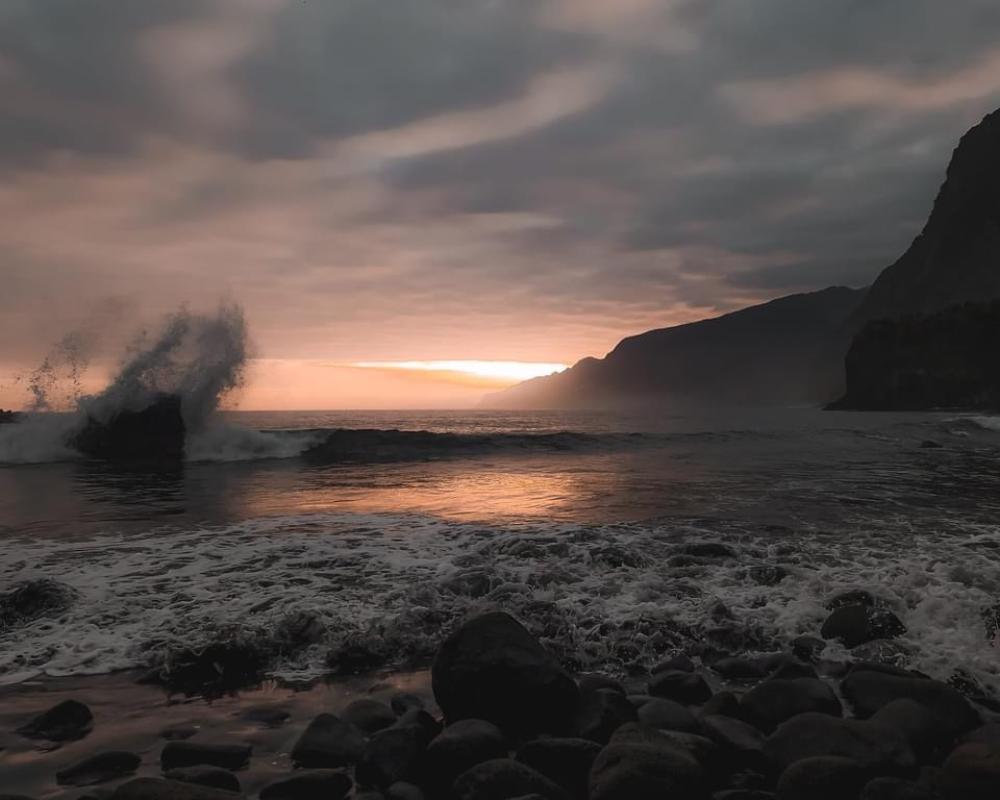 After an exhilarating hike up Pico Ruivo, visitors can unwind and relax at Praia Formosa Beach, located just a short drive away from Funchal.
Since Madeira is a volcanic island, sand beaches aren't the norm here, and Praia Formosa is no exception.
It is one of the few beaches in Funchal, and it has a laid-back atmosphere and a gorgeous view, perfect for relaxing at the end of a long day.
Although it is quite rocky, it offers clear waters and a fabulous view of Pico Girao.
If you're lucky you'll get to see the waterfall of runoff water coming off the cliffs to the left of the tunnel after heavy rainfall!
There are a few bars along the beach where you can have a drink at sunset, so enjoy!
Top Tip: This beach is extremely clean and really pleasant, but the sharp rocks on the shore will have you hobbling if you don't bring water shoes and something to sit on. Also, watch out for large waves during winter months.
Relax in Porto Moniz Natural Swimming Pools.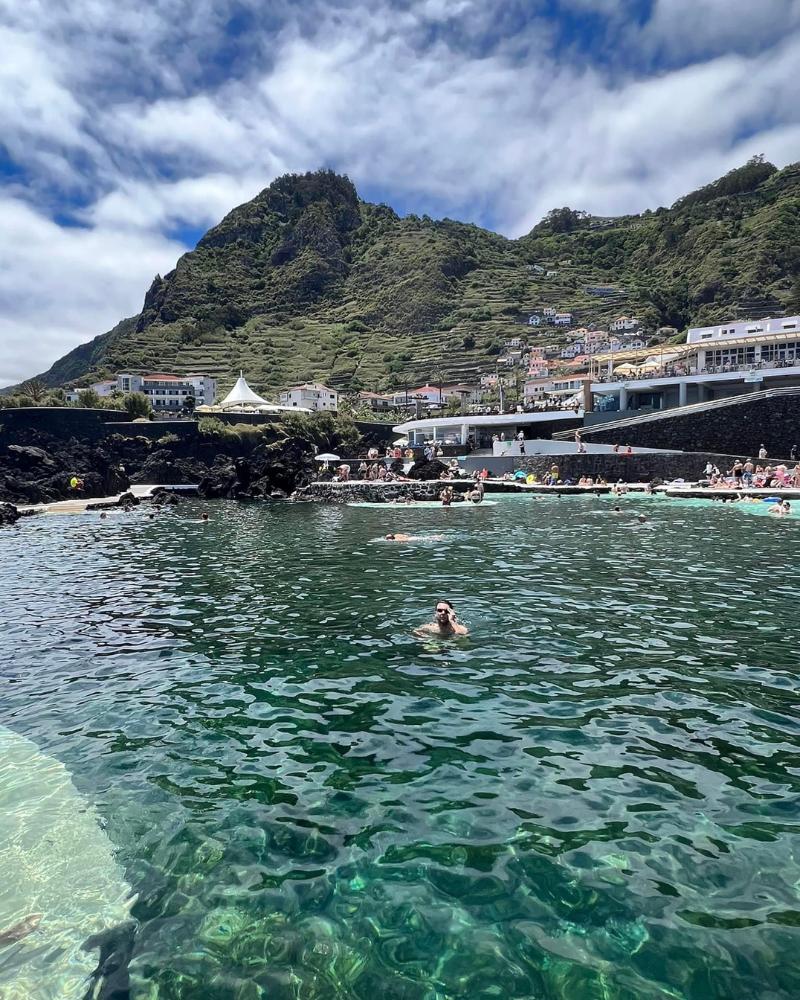 If you're looking for a fabulous afternoon on Madeira Island, the Porto Moniz Natural Swimming Pools should be at the top of your list.
These volcanic rock pools have been shaped by the ocean waves over centuries, creating a natural oasis for swimmers and sunbathers alike.
The lido complex of blue water is both refreshing and soothing, and the scenic backdrop of the rocks and cliffs adds to the picturesque setting.
This was my personal favorite spot on the island, and I spent hours enjoying the water and the view.
It has changing rooms, showers, and snack bars for when you get peckish: everything you need for a full day out.
Top Tip: Some of the natural pools have a very rough bottom due to the rock formations so make sure to bring water shoes. It's worth noting that if the tide is high and the waves are large, this is not a recommended activity.
Taste local wines and tapas around Funchal city center.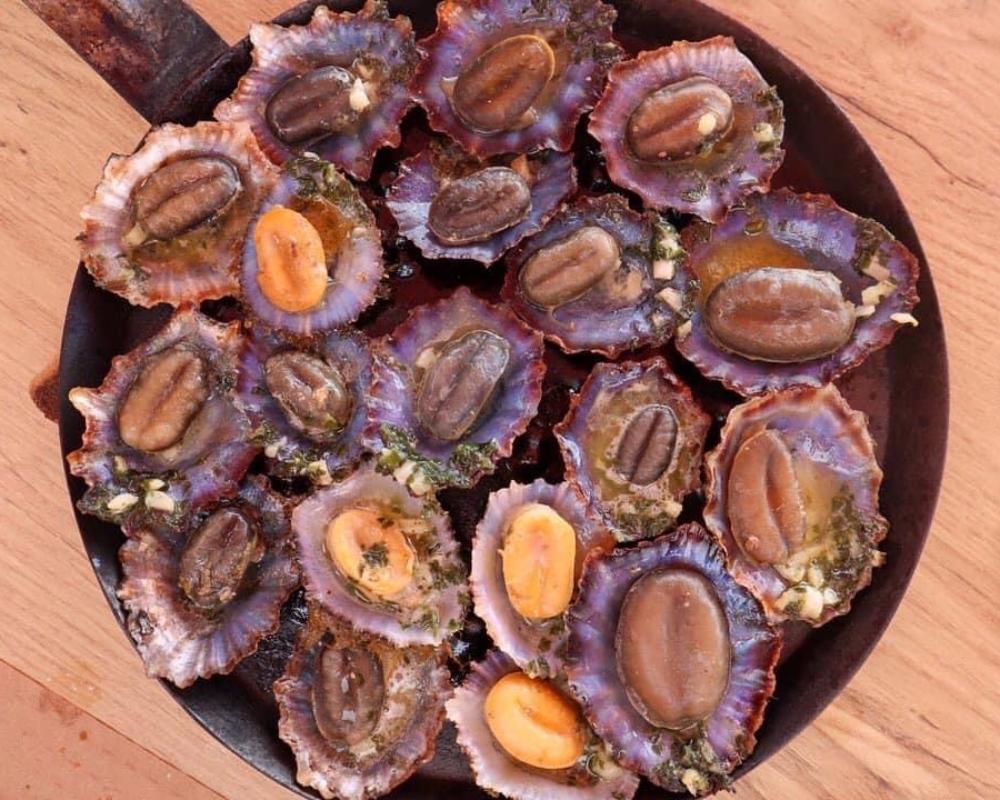 Funchal city center offers a gastronomical feast for foodies and wine enthusiasts alike.
Of course, the locally Madeira wine is a must-try; it's been produced on the island for over 500 years.
You can easily spend an afternoon touring the local wineries and tasting different varieties of Madeira wine since no two are exactly alike.
Try H. M. Borges Madeira winery on the main road, they have a tasting room and give an excellent tour of the winery and installations.
Also, have some local food at the Informal Restaurante down the street! This highly-rated restaurant has platters to share and more elaborate dishes if that's more your thing.
Plus, the atmosphere in Funchal city center is vibrant and lively, with bustling cafes and delicious restaurants lining the streets — the perfect place for a culinary exploration of Madeira!
Go dolphin and whale watching along Caniçal or Câmara de Lobos.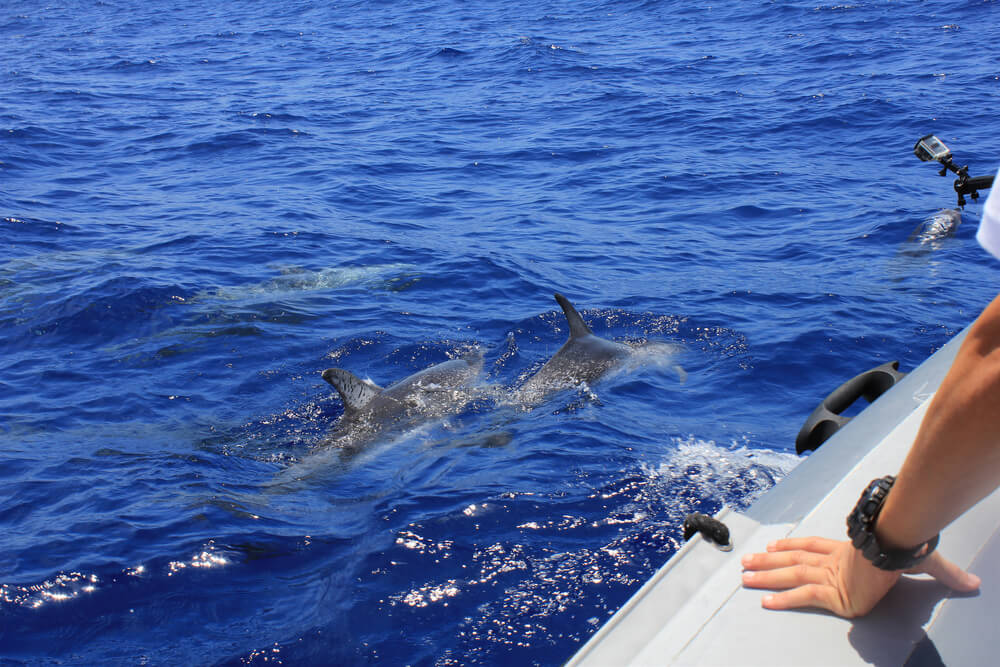 A boat cruise along the coasts of Caniçal or Câmara de Lobos is one of the most popular activities to do on Madeira Island.
As you set sail, you'll be mesmerized by the stunning coastal views and rugged cliffs that make the terrain so characteristically Madeira.
As you sail, you'll drift past charming fishing villages and secluded coves. With any luck, you'll spot some some dolphins, turtles, or maybe even whales!
Taking a boat cruise provides a unique vantage point to take in the beauty of Madeira from the sea, and the offshore breezes are a refreshing respite from the summer heat.
Try a romantic sunset cruise or a family-friendly day trip on the Madeira pirate ship tour!
Drive along Estrada Monumental Scenic Route.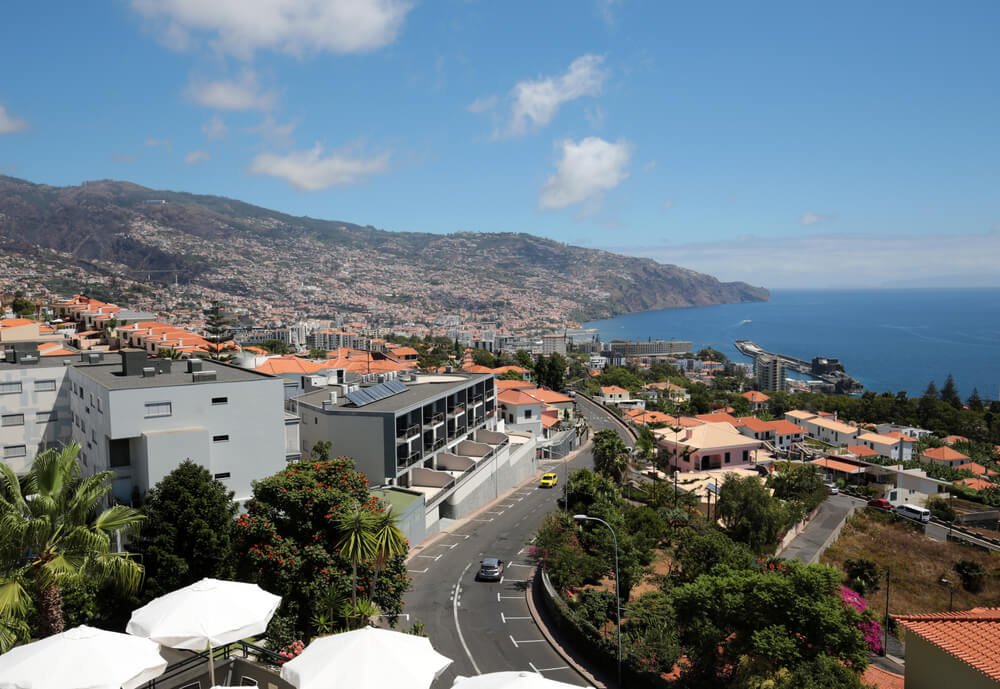 You'll need a car rental for this one, but if you have a car, the Estrada Monumental Scenic Route is an incredible stretch of road to drive along.
Starting in Funchal, this route winds its way around the south coast of Madeira for 10 km, providing a stunning panorama of cliffs, mountains, and valleys.
It provides a great opportunity to take spectacular pictures of the island's lush natural scenery and beaches. The winding roads can be quite narrow at some points, so make sure to watch the curves.
Top Tip: Those looking for a place to stop along the way can take a break at the different Miradouros along the way. My favorite was the Winston Churchill viewpoint, a spot where the famous politician used to come and paint when visiting the island.
Shop and eat in Mercado dos Lavradores.
If you want to immerse yourself in Madeira's local culture, the bustling Mercado dos Lavradores in Funchal's city center is a must-visit spot with a dizzying array of local produce and handicrafts.
Visitors can pick up everything from fresh fruits and vegetables, exotic spices, handmade lace, embroidery, and pottery.
The market also offers an array of delicious local food specialties, including black scabbardfish, a local delicacy, and bolo do caco, or traditional Madeiran bread.
The colorful ambiance, the sound of vendors calling out their wares, and the delicious aromas of local cuisine make Mercado dos Lavradores an unforgettable sensory experience that is truly delightful.
It's the perfect place to spend a few hours shopping, eating, and enjoying the authentic vibe that is unique to this volcanic island.
Top Tip: The market is open daily, except Sunday when it closes. It also closes early around noon on Saturday.
Also, I found the market relatively expensive compared to the supermarkets in the area, but knowing that you're helping out the local economy, and the experience itself made it worth the price, so just keep that in mind.
Go hiking through Laurisilva Forest in Florestal das Queimadas.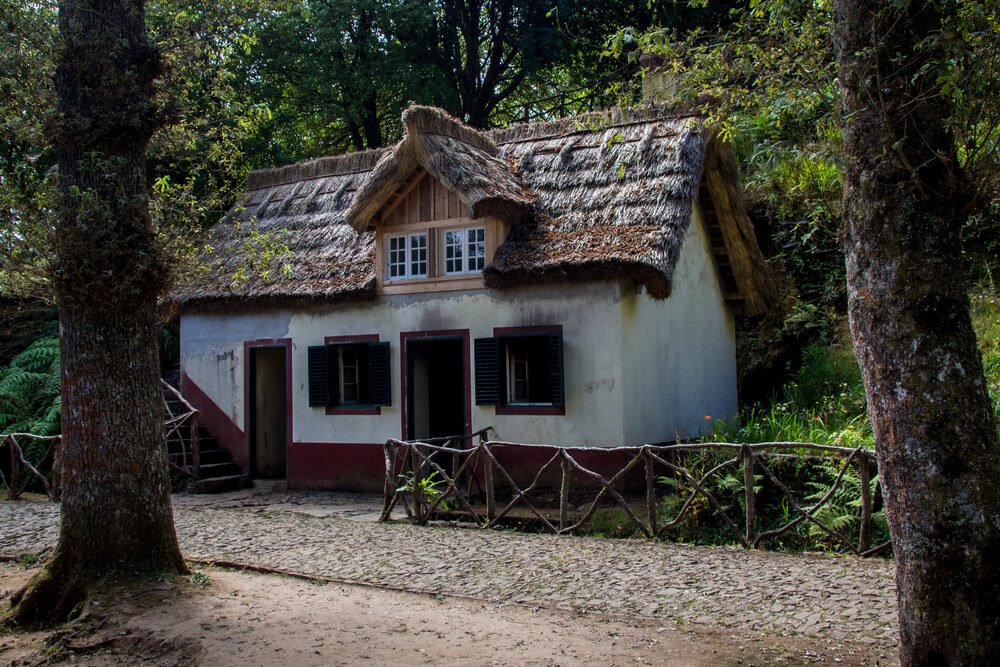 For nature lovers, hiking through the age-old Laurisilva Forest is an unforgettable experience that offers a glimpse into Madeira's natural beauty.
This unique and ancient forest, designated as a UNESCO World Heritage site, stuns with its lush vegetation, biodiversity, and stunning landscapes.
As you hike, marvel at the majestic trees and navigate the trails that wind through the forest, hearing the native birds and animals along the way.
The charismatic beauty of the forest canopy is enchanting. Its unique tree formations, deep valleys, and waterfalls will transport you to a different era and truly appreciate the wonders of nature.
Top Tip: Here, you'll need a car to drive the 1 hour from Funchal. You can park your car in the parking lot, but make sure to have the 3 Euros in cash since the machines don't accept cards.
It's worth noting that this place gets really busy during the weekends since it's a favorite with locals, so steer clear to avoid crowds.
Take the scenic Monte Cable Car.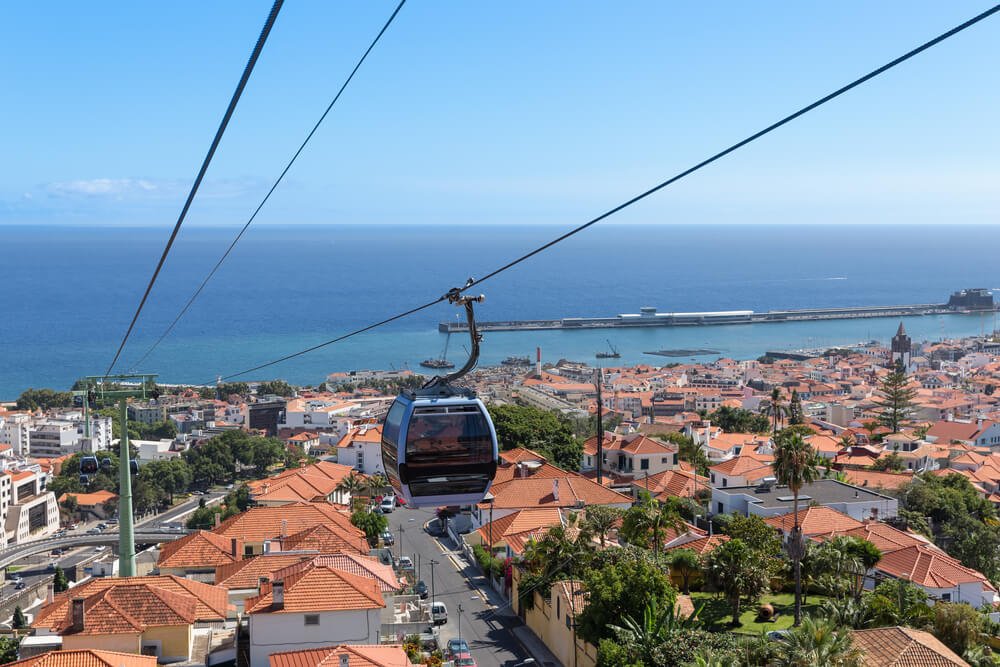 For an aerial view of the stunning landscapes of Madeira, you simply must visit Monte and its scenic Cable Car should be the way to get you there!
Starting at the lower station in Funchal, the cable car brings you on a 15-minute trip up to the small village of Monte at 560 meters elevation.
As you ascend, you'll be treated to breathtaking views of the city, the harbor, and the Atlantic Ocean.
Once you reach the top, you can explore the charming village, which is home to the iconic Monte Palace Tropical Garden, and the magnificent Nossa Senhora do Monte Church.
The highlight, however, is undoubtedly the unforgettable journey back to Funchal on the Monte Cable Car.
The 3.9-kilometer journey takes you through lush greenery, and over ravines, and offers stunning panoramas of the island's rugged coastline.
Top Tip: The cable car trip takes about 20 minutes and the tickets can be bought on the spot.
It's also interesting to know that you can buy a ticket which will take you past Monte, out to the Madeira Botanical Gardens at the next stop.
This attraction is open from 9 am to 5:45 pm daily, and although a little expensive, it was one of my favorite things to do in Madeira.
Discover Monte Palace Tropical Garden.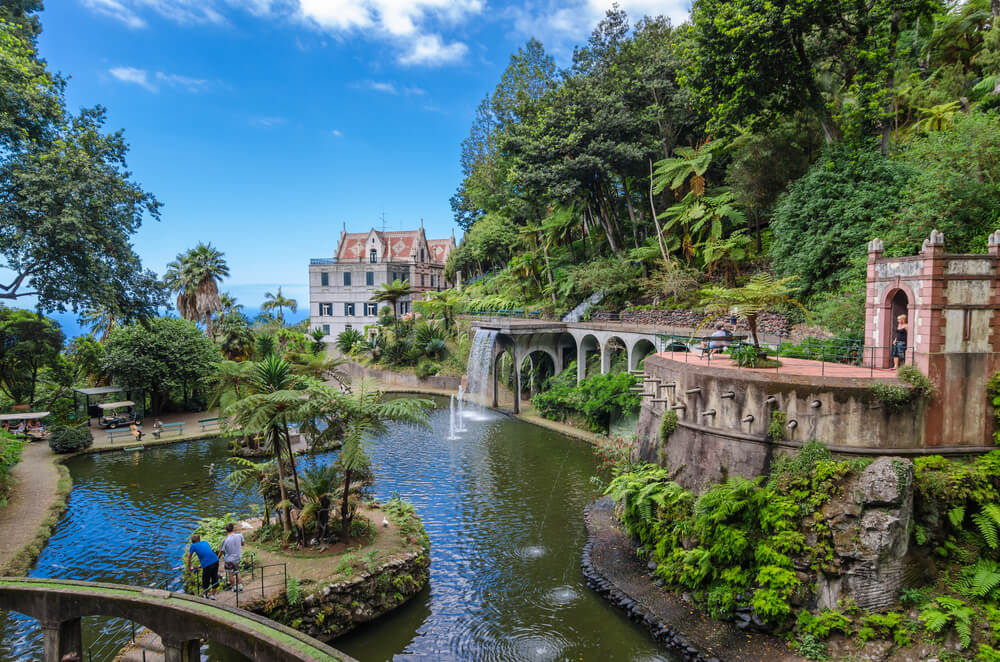 Monte Palace Tropical Garden is a unique gem that cannot be missed when exploring the island of Madeira.
Home to over 100,000 plants from exotic bromeliads, towering cycads, and stunningly colorful orchids, you can easily lose yourself in the garden for hours.
There's also a peaceful lake perfect for a picnic or relaxing break.
The garden is also home to a fascinating museum that houses an incredible collection of African art, including sculptures, masks, and pottery.
Truly, Monte Palace Tropical Garden is a haven of peace and beauty, where visitors can immerse themselves in nature and culture like nowhere else.
Take a traditional wicker toboggan ride.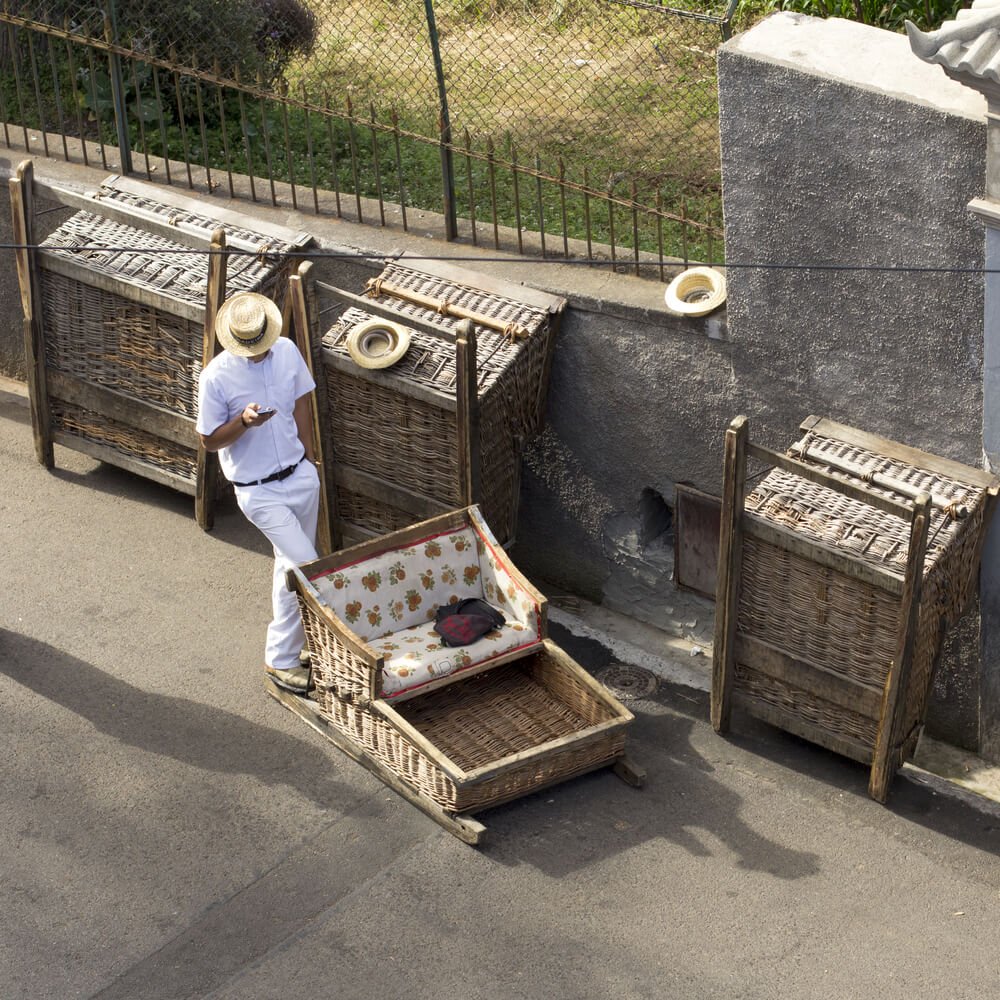 One of the most unique things to do Madeira is to take a traditional wicker toboggan ride.
This exhilarating experience takes visitors on a thrilling journey down the steep streets of Funchal, as they ride in a traditional wicker basket called a "carro de cesto."
The ride is guided by two expert drivers, who use their rubber-soled boots as brakes to steer the toboggan down the narrow, winding streets.
The crazy ride covers a distance of about 2 kilometers, offering riders stunning views of the city, and an experience truly unique to Madeira!
The tradition dates back to the early 19th century: once used as a form of transportation to get from Monte down the hill to Funchal, now a quirky tourist attraction!
Today, it's one of the top activities in Madeira, offering a unique and unforgettable experience that blends history, culture, and adventure.
Top Tip: Get the cable car only one way, and ride the wicker toboggan back down from Monte to Funchal.
It takes about 10 minutes from Nossa Senhora do Monte church, but doesn't take you all the way into town, so you'll need to walk a little. So much fun!
Best Things to Do in Madeira FAQ
What is the most beautiful spot in Madeira?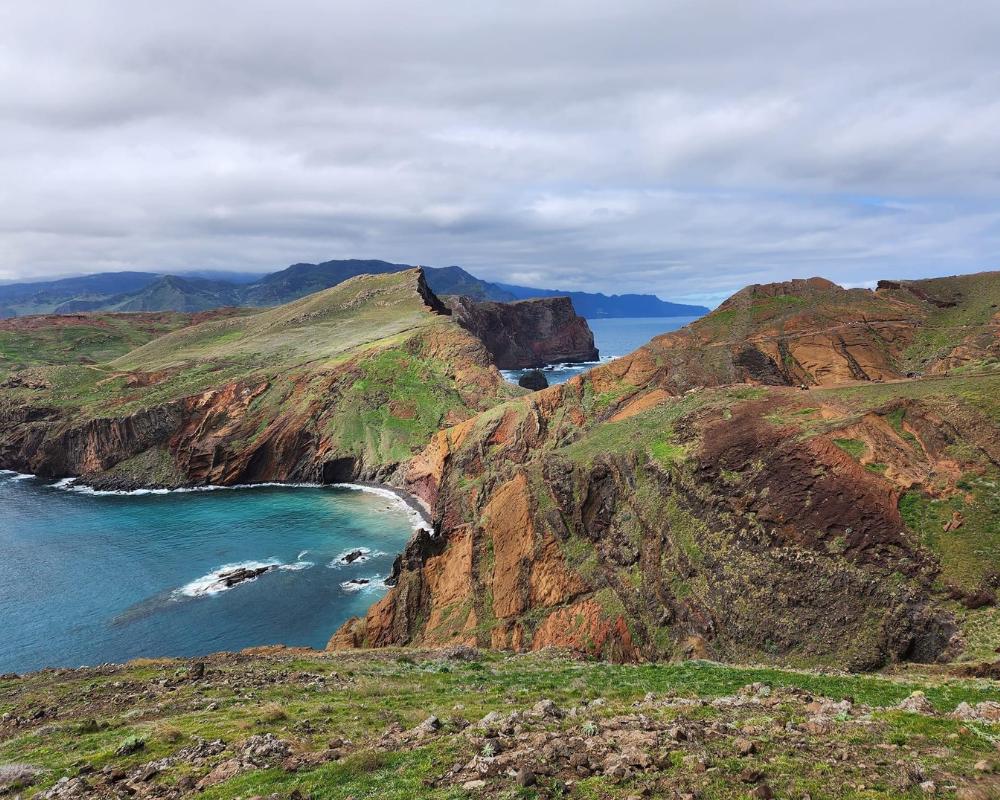 The most beautiful spot in Madeira is Ponta de São Lourenço on the eastern tip of the island. It's a nature reserve that encompasses an extensive volcanic landscape with dramatic cliffs, lush valleys, and rugged terrain.
Popular activities at Ponta de São Lourenço include bird watching, strolling along its many trails, observing wildlife, and even swimming and sunbathing due to its mild climate year-round.
How many days are enough for Madeira?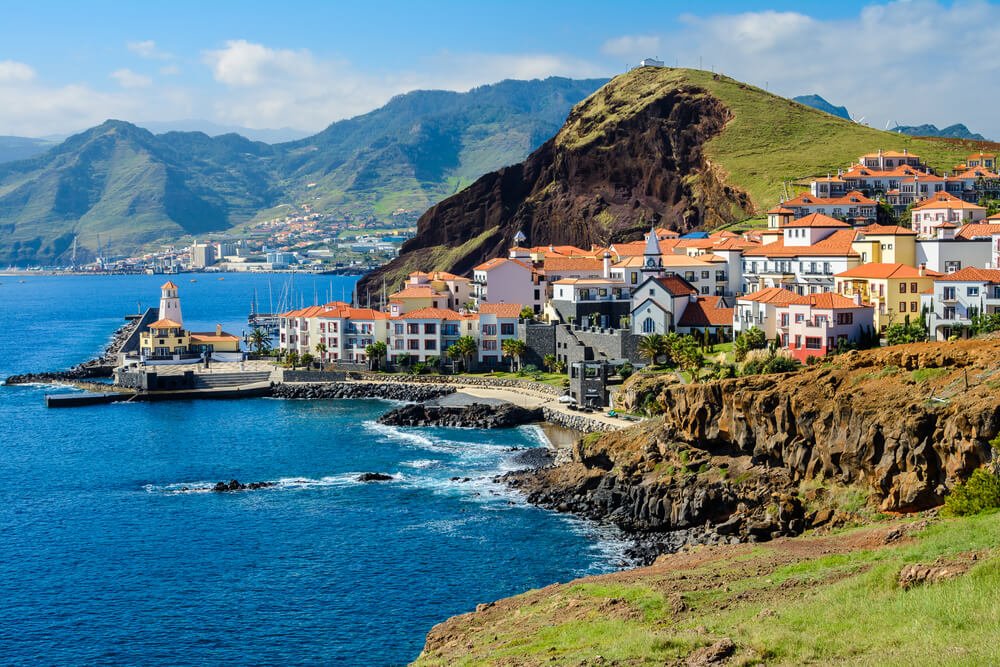 Usually, between 3-7 days is enough time to see the best of Madeira. The island is quite small, so ypou can see a lot in just a few days.
However, it's also very diverse with many different attractions from lush nature parks and scenic hiking trails to spectacular beaches and cultural sites.
With more time, you can explore further afield and truly get off the beaten path.
What is Madeira best known for?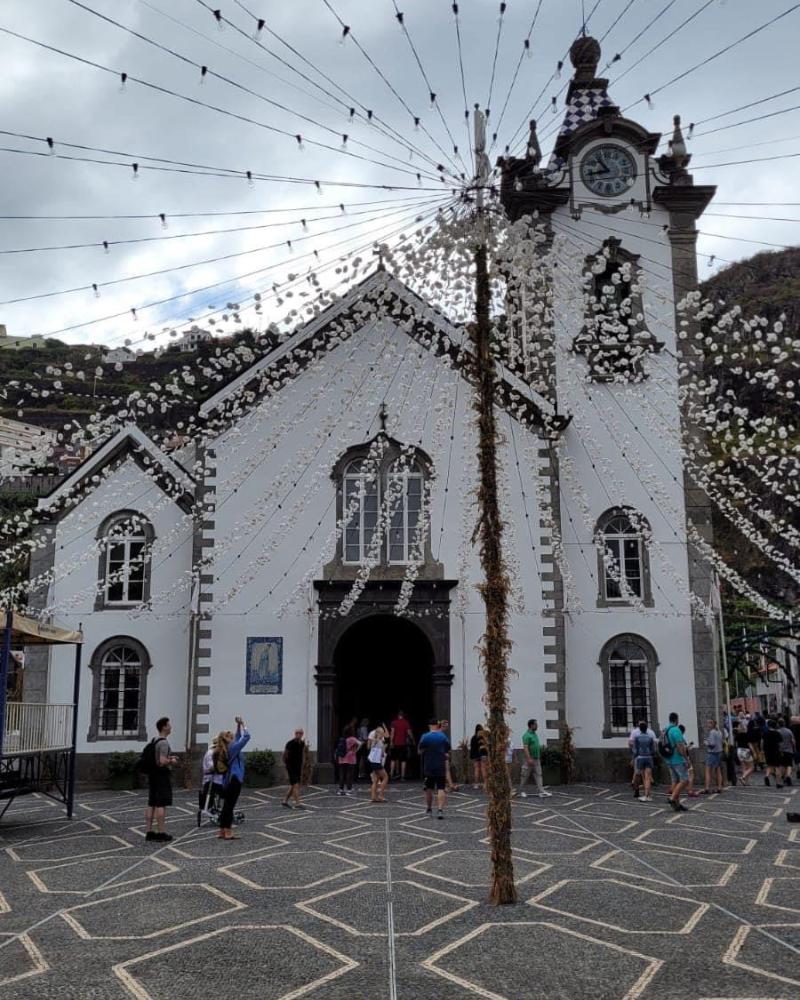 Besides its namesake wine, the island of Madeira is best known for its breathtaking nature (earning it the nickname 'The Floating Garden'), its mild climate, and jaw-dropping landscapes.
There are also great events that are worth timing your visit to attend, such as the Flower Festival in May and The Madeira Wine Festival in August.
Just like on the Portuguese mainland, Madeira is also a fabulous place for yoga surf retreats if that's your thing.
Why is Madeira so cheap?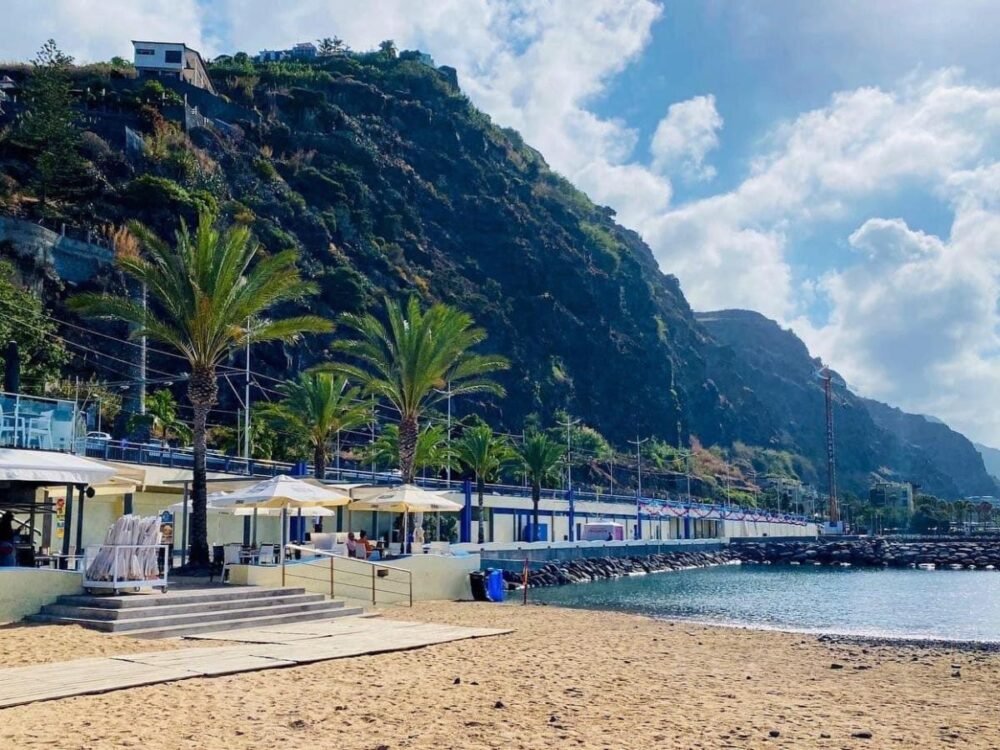 Madeira is generally very affordable and budget-friendly due to its convenient location with plenty of budget airline flights, excellent public transportation, and wide variety of accommodation options, just like in mainland Portugal. Plus, its restaurant scene is also rather affordable.
Additionally, a weak euro exchange rate has made Madeira an even more desirable vacation destination for those outside of the EU by offering good value for money.
As a bonus, there are tax credits that you can use for tourism activities!
***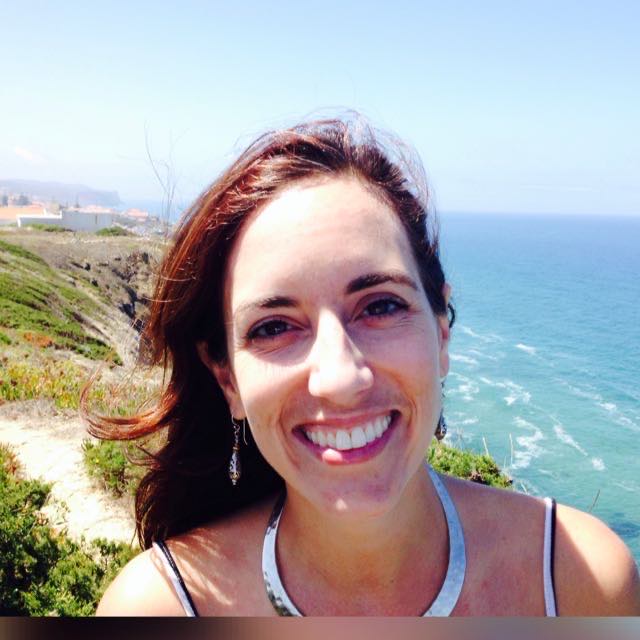 A beachcomber, an avid bookworm, and a teacher. Michelle is a Canadian travel blogger who writes about Ericeira.
She fell in love with the charming Portuguese village when she was enticed to move there by her Portuguese husband and never looked back.
She now lives between Mallorca and Ericeira, with her family and Fluffy the hamster.
Follow her adventures on Ericeirafamilyadventures.com.