Contributing writer: Roo Smith
I grew up on an island paradise located in an archipelago of 172 named islands, as well as many others unnamed.
The community of just over 2,000 people in the winter means that you know just about everybody by name and it's not uncommon to see the same faces at pick up soccer games as you do acting in community theater.
This island was named as one of the top 52 places in the world to visit by the New York Times in 2019 due to its amazing wildlife, sweeping ocean vistas, and welcoming population.
The location of this island may surprise you: it's not located in French Polynesia, but rather situated a few hours off the coast of Washington State.
Orcas Island, the biggest geographical island of the San Juan Islands and my increasingly famous hometown, isn't necessarily as difficult to reach as French Polynesia but it's also no easy day trip from Seattle or Vancouver.
Getting to Orcas Island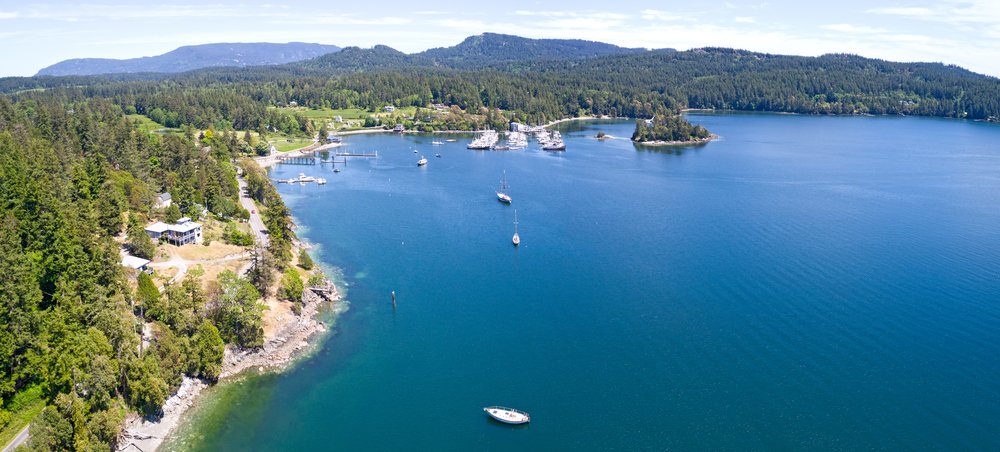 Note: This post contains affiliate links, which means I may receive a small commission if you purchase something through one of these links. Thank you for supporting the free content on this site! For more information on affiliate links and cookies, see my disclosure page for more details.
To begin the journey to Orcas Island you must first arrive at the ferry terminal of Anacortes, Washington.
The Anacortes ferry terminal, as well as the 2-hour ferry boat ride, is where the Orcas Island experience truly begins so take it as an excuse to hike around the beaches and appreciate the views of Mount Baker across the water.
On the boat, the beauty is nothing short of fantastic so although some of us on the ferry on not paying attention to the views around us since it may be a monthly errand run to Costco, I highly recommend spending most of the boat ride taking in the stunning ocean vistas from the open-air decks.
From the moment you step on the island, put the phones away, take the cameras out, and start the adventure. As somebody who spent their whole life on Orcas Island, here are my favorite things to do in Orcas Island to explore while you're there.
Visit Moran State Park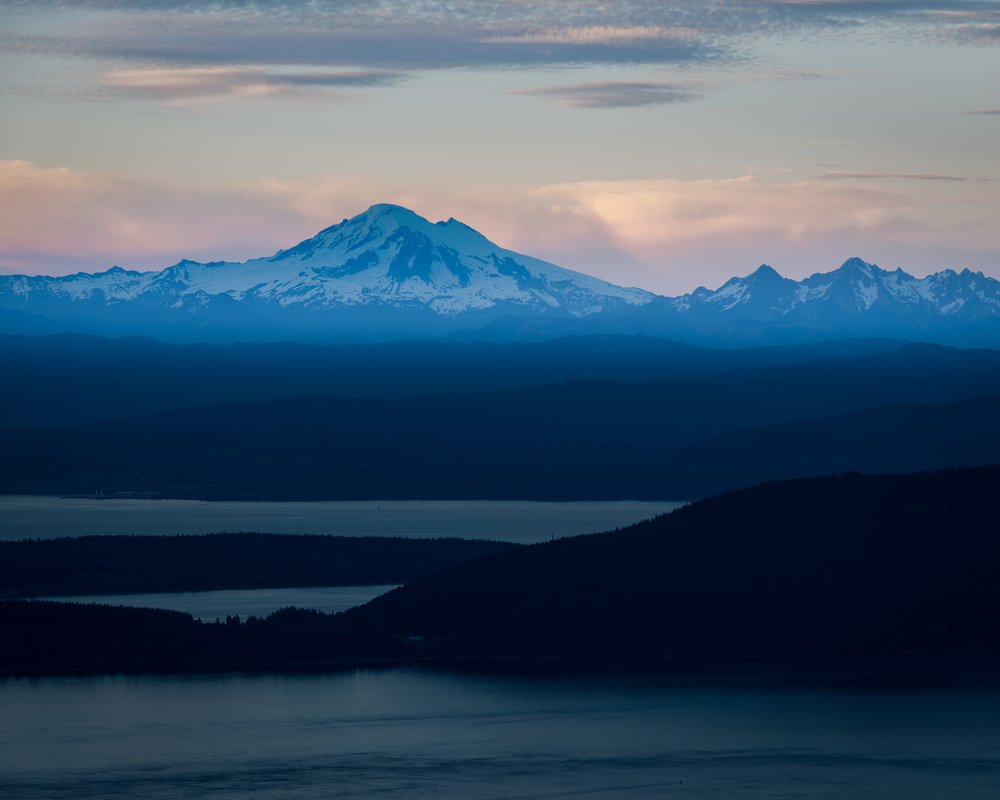 If you go to Orcas Island and don't visit Moran State Park in any capacity, you missed a big part of the beauty that Orcas has to offer.
There truly is something here for every type of person.
Go mountain biking
If you're feeling adventurous and want to mountain bike the West Boundary Loop (a 5.6-mile trail with 1,620 feet of elevation gain), you will not be disappointed.
This is one of the most appreciated mountain biking trails on the island and although the climbs are steep, the experience of flying through the old-growth forest with enchanting moss or simply hiking up the mountain's northern face will definitely have you feeling fulfilled.
Go for a hike
If mountain biking or longer hiking trails isn't something that interests you, there's a number of mid-length trails that vary in length from 0.25 miles to 3-4 miles.
A Sunday tradition for my family growing up consisted of visiting one of our two favorite trails; Cascade Falls or the Mountain Lake Loop.
Hike to Cascade Falls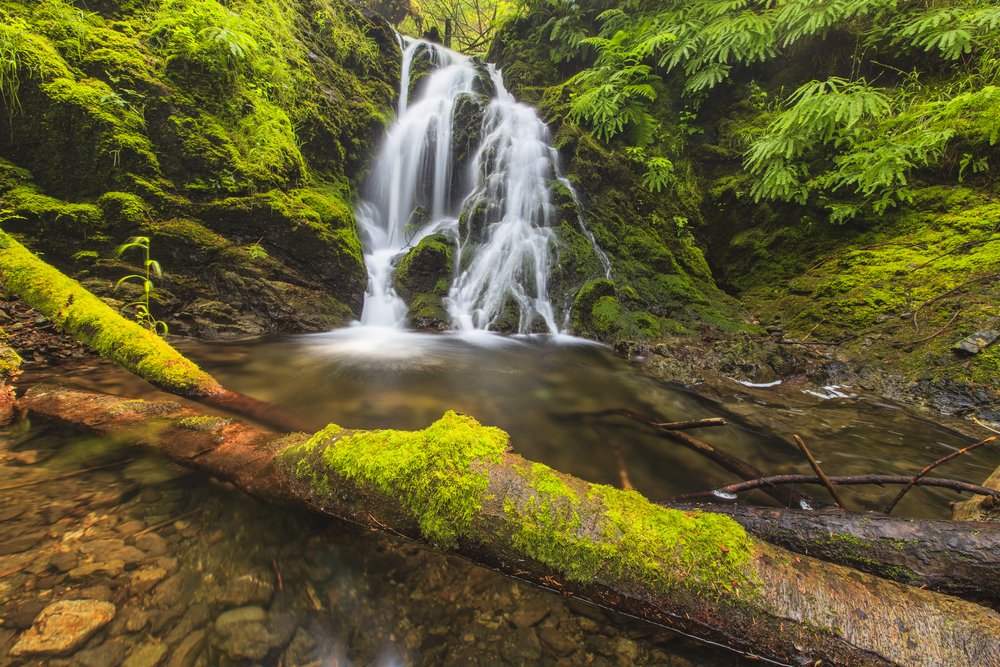 Cascade Falls is a 0.25-mile trail that leads down about 130 feet to the base of a magical 40-foot waterfall that boasts the title of the tallest waterfall in the entire San Juan Islands.
The waterfall connects with a creek that squiggles down through a jumble of logs and branches before settling into a gentle flow through the old-growth cedar trees and vibrant moss.
The combination of the waterfall and the creek make it the perfect place to hang with families and small kids as well as a place for adults to play around on the fallen logs, appreciating nature's playground the way it's supposed to be enjoyed.
Hike the Mountain Lake loop
Mountain Lake loop, another classic hike, is about 4 miles that's relatively flat and has some incredible views of this dark blue lake.
There's a number of sun-warmed vantage points and swimming opportunities throughout this loop so definitely take it slow and bring a snack so you can have a picnic on one of these amazing overlooks.
Admire the beautiful Cascade Lake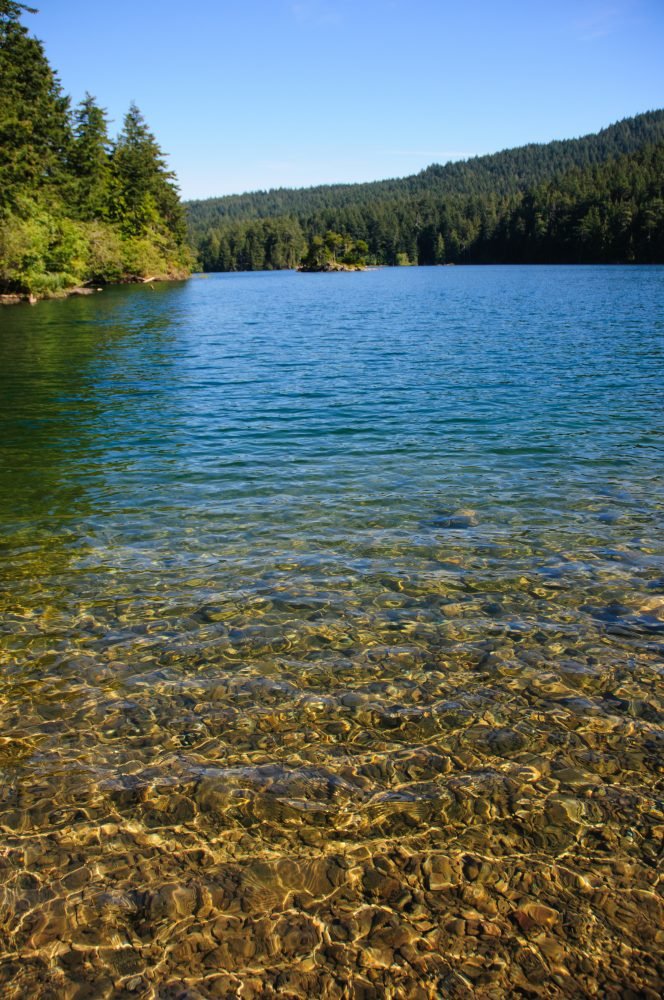 Finally, if hiking isn't something you're interested in, there are still activities for you to do at Moran State Park.
Cascade Lake, or "The Lake" as locals call it, has a grassy field with a designated swimming area for kids, a paddleboat rental shop, and a treat store during the summer.
During the summer, "The Lake" sometimes gets crowded but if you're looking for tanning by a body of water, there's no better place to do it than right here in Moran State Park.
Explore the Ocean
Obviously, since you have to take a boat to Orcas Island, it's surrounded by water.
Although this ocean isn't necessarily one you would want to leisurely be swimming in, due to its frigid temperature, that doesn't mean there's not an endless amount of activities to do on or near the water.
Go sea kayaking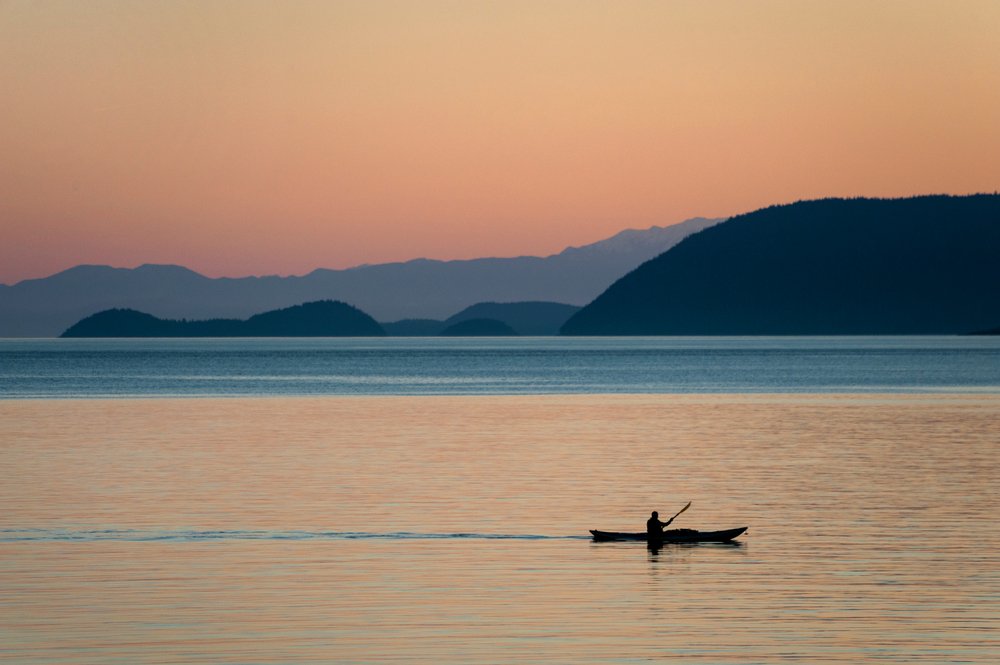 Sea kayaking is a popular activity here on the island, locals and visitors alike. There are a thousand spots to launch from on the island such as Westsound, Deer Harbor, or Olga.
No matter where you go you're likely going to encounter a calm, gentle sea as well as some incredible views of the rest of the San Juan Islands from the water.
Due to Orcas Island's geographical position in the archipelago, strong waves and wind are rare during the summer so, as long as you're close to shore and avoid major channel crossings between islands, it's going to feel as though you're paddling on a lake.
If you don't own kayaks, there's still plenty of opportunities to rent or even hire a guide to take you around. Some of my favorite kayak rental spots on the island are located on Crescent Beach and at West Beach Resort.
Go whale watching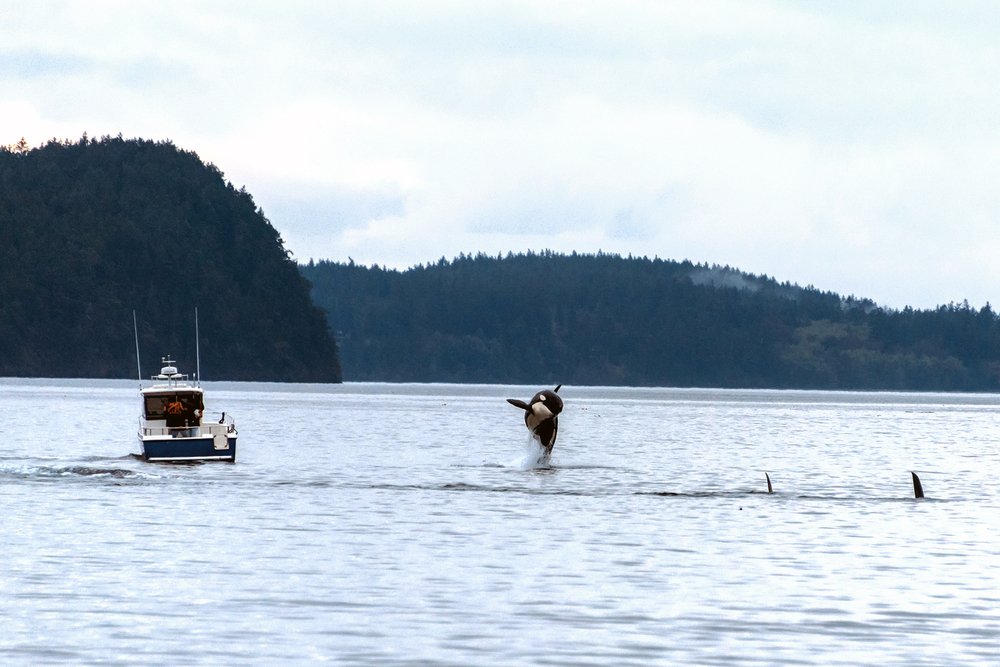 Sea kayaking is probably the most popular ocean activity among visitors but that's not the only way to explore the ocean around here.
There's a number of whale watching guide services to choose from who will bring you to spot the famous J-Pod, a group of Orca whales that reside in the waters around the San Juan Islands.
I would highly recommend Outer Island Excursions as your whale watching guide company as they have a whale sighting guarantee! If you don't see whales on your trip, you can go out for free again until you do.
Try your hand at sailing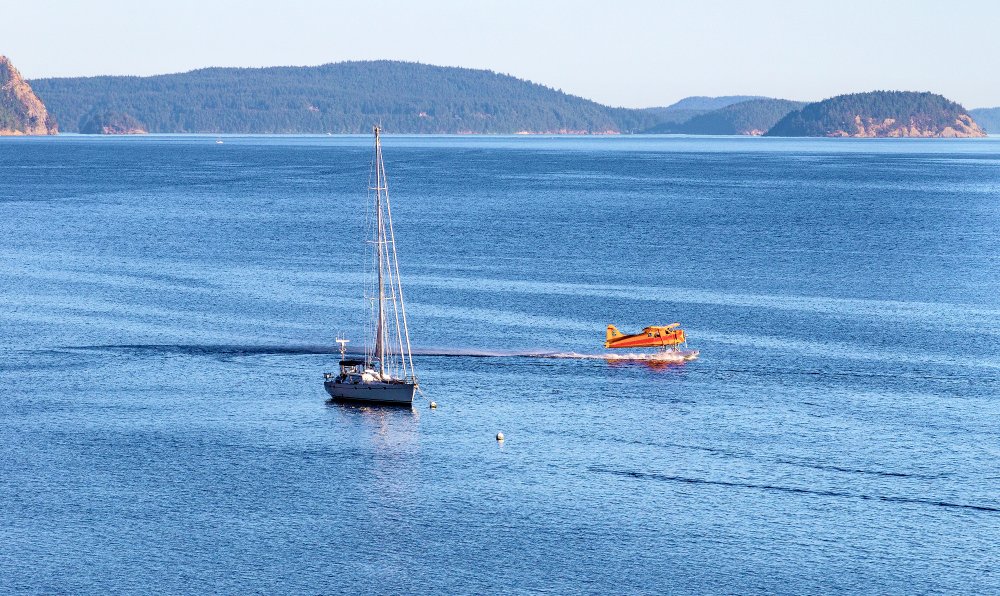 Sea kayaking and whale watching will definitely keep you busy during your time on Orcas, but the fun isn't over yet.
If you're wanting to explore the ocean on your own time and feel the breeze of the salty sea in your hair then sailing may also be an activity worth checking out on Orcas.
There are a number of sailing charter companies that will rent you a boat for the day or week if you're looking for a true on-the-water experience out in the San Juan Islands.
A number of other islands in the area are within a few-mile radius of Orcas Island so if you want to take day trips to smaller uninhabited islands by boat to camp, hike, or explore, there's a lot of beautiful wildlife and nature to explore there as well.
Visit the Saturday Market in Eastsound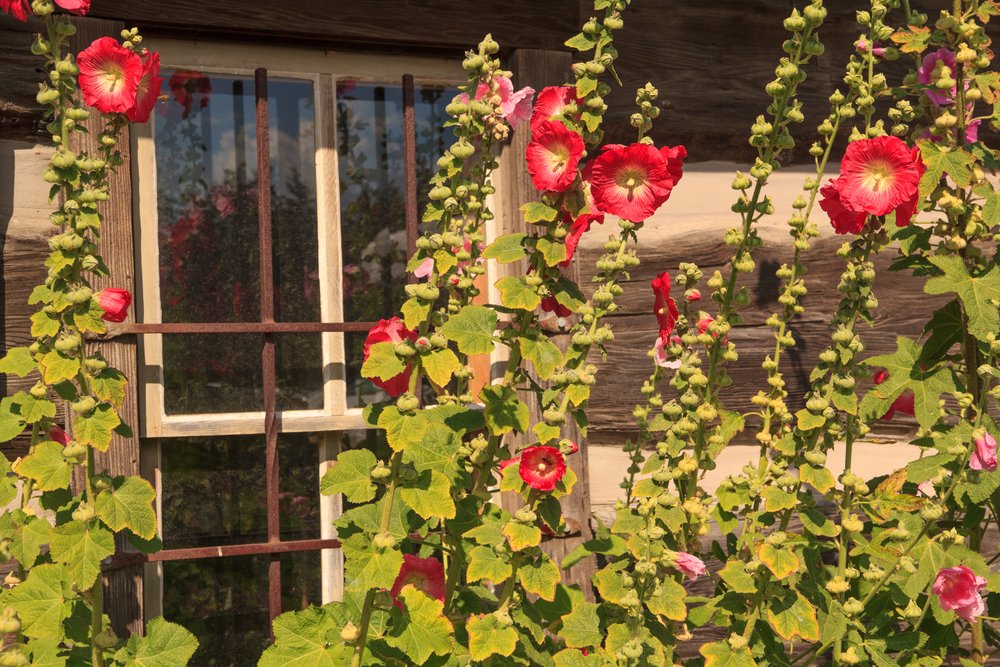 The word "downtown" on Orcas island doesn't describe a booming metropolitan area that one may think of when first hearing the word, but rather a small series of buildings where the community comes together.
The Orcas Island "downtown" (also referred to as Eastsound) has adorable shops, bakeries, restaurants that you must visit if taking a trip out there. Of all the things to do in Orcas Island, my absolute favorite is going to the Saturday Markets in the summer.
There's a large grassy area called the Village Green off the side of the main road through town and it's here where the Saturday Markets take shape. This market is a series of tents full of local business owners, artisans, restaurant owners, and community members.
You can smell the most beautiful and vibrant flowers from Mimi Anderson from Morning Star Farm or purchase thoughtfully homemade pottery from Luke Bronn Pottery.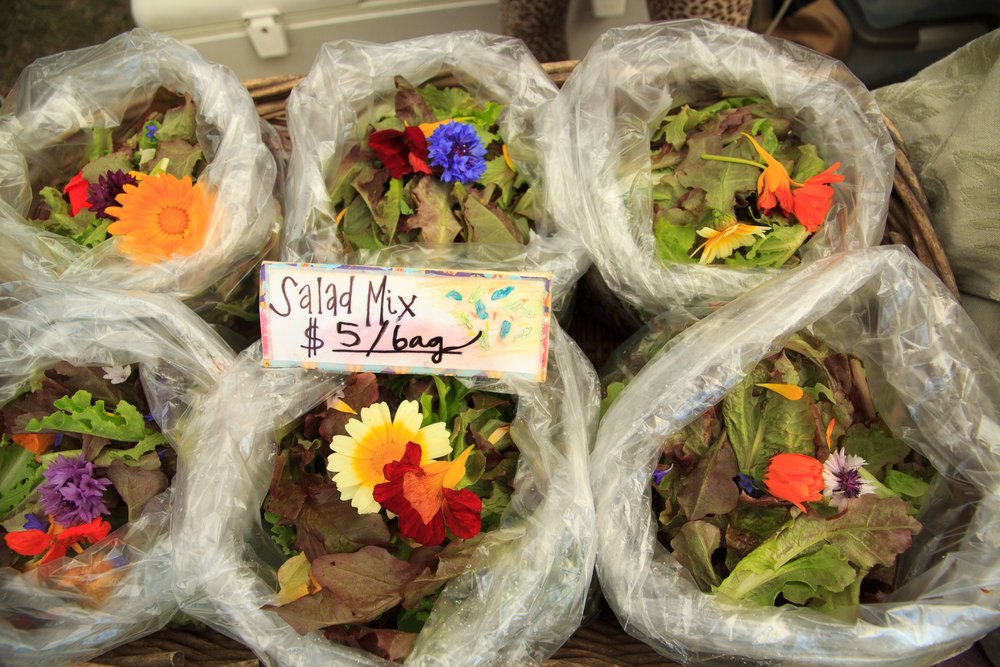 You can taste some of the most delicious cookies from Teezer's Bakery, an old bakery on the island that closed its business doors a few years back but continue to sell their island famous cookies at the Saturday Markets. It's the only place in the world you can buy them and they're well worth it.
Often, the Saturday Market will feature live music from local musicians or student bands that accompany the smell of baked goods and freshly picked flowers. It's here where you will feel welcome into the community that is Orcas Island.
Unlike some destination vacation spots around the U.S., Orcas Island is special because you immediately feel like you're a part of the community, even if you're only there for a day.
People will greet you like they've known you your whole life because that's just how they interact with everyone. This small-town feel makes Orcas truly special. You not only get to see the most beautiful and awe-inspiring nature while exploring all the best things to do in Orcas Island, but you get an idea of what it's like to call this place home.
Pin This Guide on Things to Do in Orcas Island!
Allison Green is a former educator turned travel blogger. She holds a Masters in Teaching and a B.A. in English and Creative Writing. Her blog posts merge her educational background and her experience traveling to 70+ countries to encourage responsible, enriching travel. She has been a speaker at the World Travel Writers Conference and her writing, photography, and podcasting work has appeared in National Geographic, CNN Arabic, CBC Canada, and Forbes, amongst others. Now a full-time traveler, she has lived in Prague, Sofia, New York City, and the San Francisco Bay Area.