Utah is home to thousands of campgrounds dispersed all over the state. With nearly 75% of the land being public, campers have an unlimited option when it comes to free campsites in Utah! Yes, free!
Sure, Utah's State Parks and National Parks have their own beautiful campsites but if you truly want to live life elevated and experience what Utah has to offer then these dispersed campsites are guaranteed to take your adventure to the next level.
No more reservations, lucky lottery drawings, or squeezing your tent in between a mass of loud campers (where it's hard to socially distance). With this article on the best free campsites in Utah, you will be armed with the coordinates to avoid camping chaos.
These coordinates are a simple navigational tool to help you locate a generalized area that allows dispersed camping. Simply plug it into your GPS or smartphone and go!
If you're not sure how to find the best free camping in the USA, I suggest checking out this guide to free camping in the USA which lists some of the best apps and tips for finding epic campsites that are completely cost-free.
In this article, I will outline the 5 best campsites in Utah…. that just happen to be totally free! These campsites are typically unknown, lying just on the outskirts of the most popular tourist destinations like the Mighty 5 and the best part is they are 100% free!
Whether you're seeking a true wilderness adventure, trying to stick to a budget, or just trying to find a place of solitude, these beautiful Utah campsites are out there and waiting for you!
Considerations Before Camping in Utah
Dispersed camping is defined as camping outside of a designated campground (also called wild camping). This means that there is limited to no camping facilities available (read: no bathrooms).
Dispersed camping is offered to campers through the Bureau of Land Management and Forest Service Lands. These are undeveloped federal lands that are available for public use. When considering a dispersed campsite it is important to remember a few things.
1) A 14 day stay limit is imposed on all public lands. This means you can stay in a particular area for 14 days, after that time is up, you must move 25 miles to your next destination.
2) Dispersed campgrounds do not have facilities. There are no bathrooms, wash rooms / showers, and often limited cell service.
3) Always pack enough water, food, and emergency belongings.
4) Always use the "Leave No Trace Rule." Pack out what you pack in — even your waste!
With those camping rules in mind… don't let dispersed camping in Utah intimidate you! It is one of the easiest and most enjoyable ways to experience all of what Utah has to offer.
The Best Free Campsites in Utah (Near Main Attractions & National Parks)
Best Free Camping Near Zion
Utah Campsite #1: N 37°15.221′, W 112°46.077′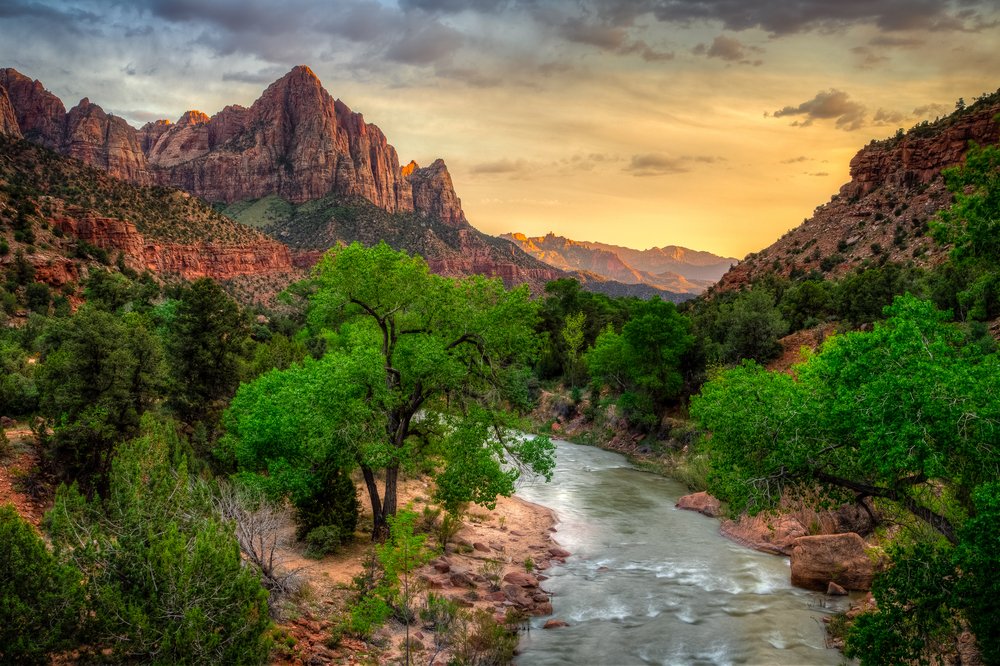 Note: This post contains affiliate links, which means I may receive a small commission if you purchase something through one of these links. Thank you for supporting the free content on this site! For more information on affiliate links and cookies, see my disclosure page for more details.
Zion is one of the most popular tourist destinations in Utah, and for a good reason. Zion boasts some of the world's most breathtaking hikes like Angels Landing and The Narrows.
But if you're looking for a place to rest your weary feet after your adventures, most tourists are out of luck with only two local campgrounds to choose from which are often extremely full.
However, 16 miles outside Zion National Park is a large area that caters to campers. If you're going East on Highway 9 out of Zion, you'll find a small turn off to the right just after Mile Marker 51. An old gravel road will lead you to a ring of campsites with spectacular views!
Fire pits, free firewood and a 360-degree view of the surrounding Zion area await you at this magnificent free campsite in Utah. And if you're lucky, this mostly unknown campsite will be all yours.
Best Free Camping Near Moab
Utah Campsite #2: N 38°28'7.26″, W 109°22'8.88″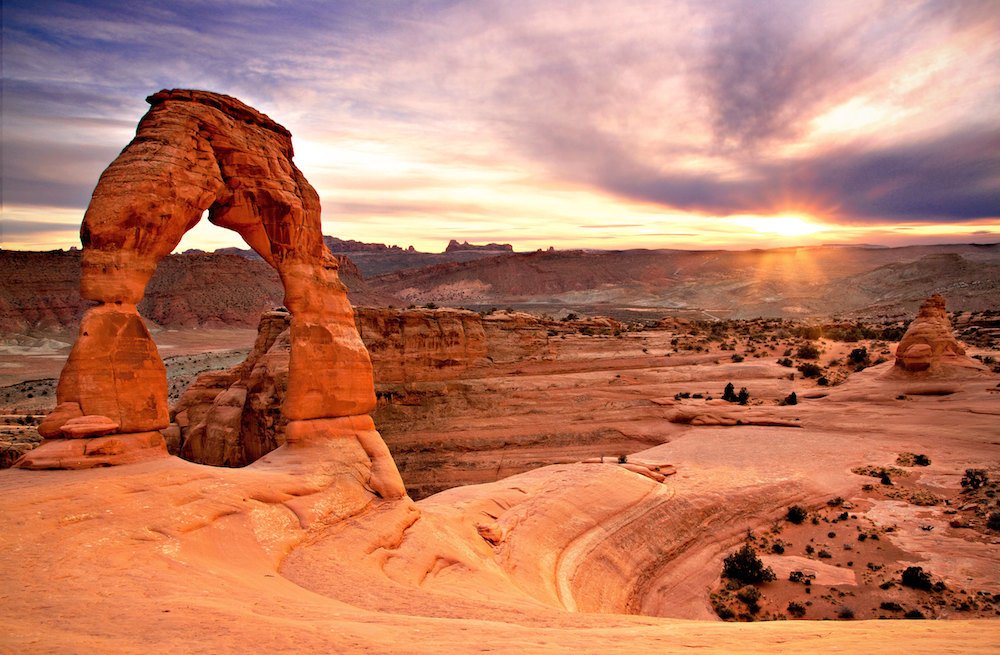 Moab is the gateway to Utah's legendary red rocks formations that make up Arches National Park, Canyonlands, and Dead Horse Point State Park.
Millions of visitors flock to Moab each year to catch a glimpse of its otherworldly sights. Permits and local campgrounds fill up quickly but nestled 5 miles outside the city of Moab lies a campers dream!
Manti La Sal Road is the mecca of dispersed camping in Moab. This long winding road will take you up and above the hustle and busy-ness of Moab. You will be welcomed with expansive sites of the desert on your left and massive mountains surrounding you on your right.
There are hundreds of established yet free campsites tucked away on this well-traveled road, yet you're still just outside the city to make those emergency grocery and libation runs!
Best Free Camping Near Kanab
Utah Campsite #3: N 37°3.200′, W 112°15.581′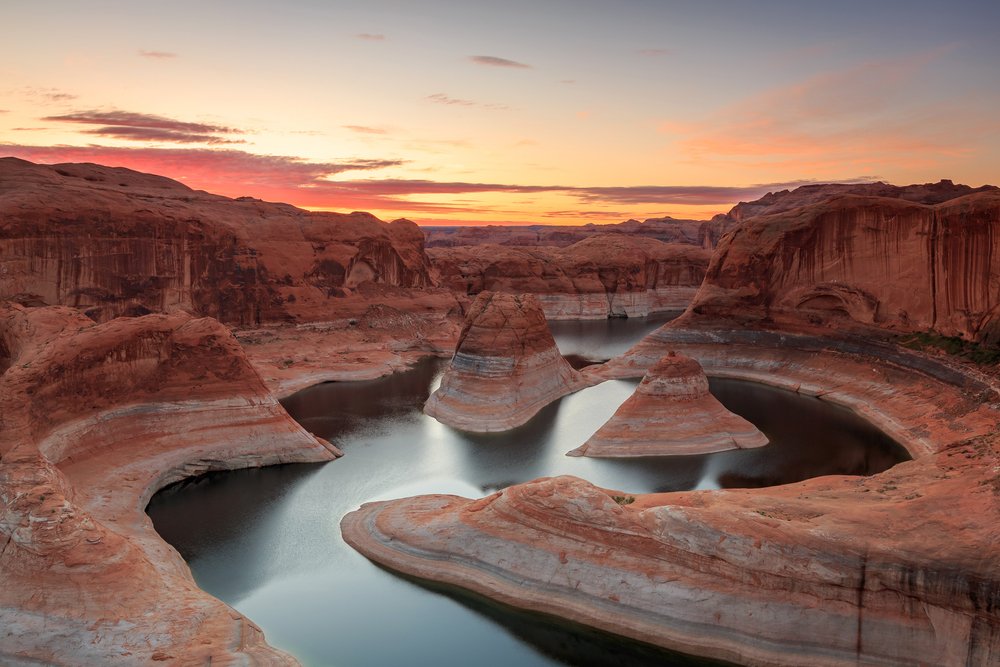 Kanab is home to some of the most slot canyons in the world. Miles of winding slot trails, amazing wave rock formations, and the beginnings of the Grand Staircase-Escalante National Monument can all be found in the heart of Kanab.
But also lying in the heart of Kanab are some of the most alluring, quiet campsites in the world — and some of the best free campsites in Utah!
Spanning from Lake Powell to Hurricane and beyond, Highway 89 is home to hundreds of dispersed Utah campsites that are totally free for campers to enjoy.
If you're looking to hike the Peekaboo Slots, or grabbing that infamous Instagram picture at The Wave (note: good luck with that permit!), Seamen's Canyon Road off Highway 89 is the perfect middle ground for your southern Utah adventure.
Located 32 miles west of The Peekaboo Slot Canyon trailhead, Seamen's Canyon Road offers multiple pullouts underneath the cliffs of Grand Staircase-Escalante.
Best Free Camping Near Salt Lake City
Utah Campsite #4: N 40°36.506′, W 111°7.505′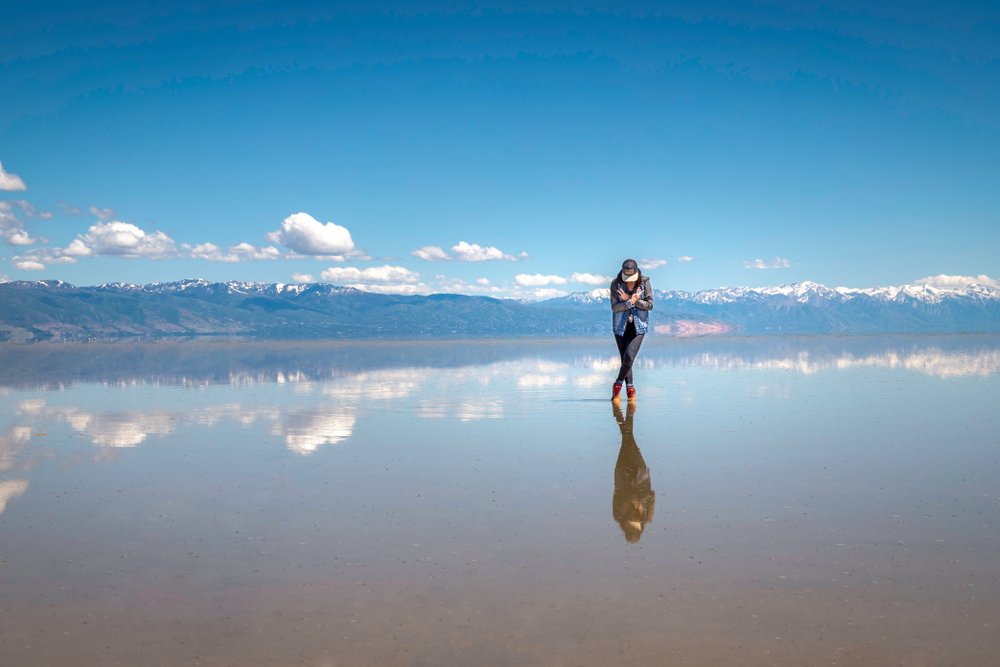 Salt Lake City is the heartbeat of Utah. A colorful, vibrant city that boasts luxury resorts and five-star restaurants… but nestled just outside this stunning, bustling city is a campers paradise!
Miles of trails and millions of acres of dispersed camping await those who want a more primitive adventure camping in Utah but close to the convenience of the capital.
Less than an hour south of Salt Lake, high above Utah Lake, sits a ring of established free Utah campgrounds with breathtaking views. Tent campers and big rigs alike will enjoy this quiet Utah campsite with lakeside views and the city of Provo in the distance.
Located just off Highway 68, West of Provo, this free Utah campsite makes a great location for those wanting a small dose of the big city without the hustle and bustle.
Best Free Camping Near Bryce Canyon National Park
Campsite #5: N 37°40.205′, W 112°12.226′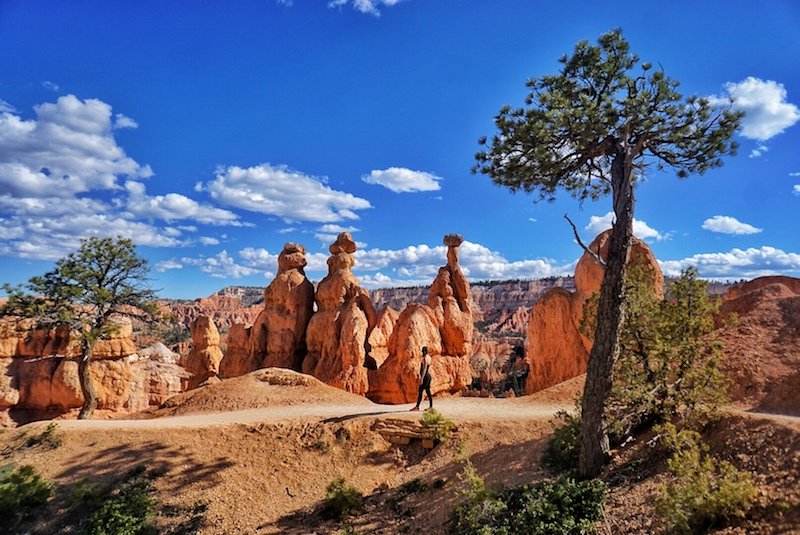 The Alice-in-Wonderland-esque landscape of Bryce Canyon is one of the most underrated parks in Utah, often overshadowed by Arches and Zion.
A picturesque park set among an arid desert landscape, this place resembles something off of Mars. Most visitors will spend the day hiking Bryce Canyons' Queens Garden and Navajo Loop then retreat back to their hotel rooms for the night.
But if you're looking for a truly unforgettable adventure, find yourself a quiet and free campsite on the land that surrounds Bryce Canyon and enjoy a night under Utah's beautiful stars!
Bryce Canyon is surrounded by free public land that is part of the Dixie National Forest. Just to the west of Bryce Canyon National Park lies a plethora of free dispersed campsites.
Heading west on Highway 12 from Bryce Canyon, there is a turn off on E Fork Road. Follow E Fork Road down to Forest Road 088 and make a left. From here, you'll begin to see pull-outs full of fire rings and free Utah campsites hidden among the pine trees.
This is the perfect spot if you want to spend your day hiking the hoodoos, then rest at night under a blanket of peaceful stars!
***
Utah is made to be explored! Whether you are hiking, climbing or white water rafting, you are guaranteed to find a free Utah campsite that's perfect for your next adventure! So get out there, start exploring, and live life elevated!
Keep in mind that while you're visiting Utah's public lands, you are a guest and need to abide by the rules in order to keep free dispersed camping in Utah open, available, and enjoyable for all.
For more information on the Bureau of Land Management, Forest Service Lands, and the Leave No Trace principles, I've provided some additional reading resources linked above. Keep in mind that during certain time periods, some restrictions on dispersed camping may apply, so do your research before planning a trip.
Happy and responsible camping!
Pin This Guide to Dispersed Camping in Utah & Free Utah Camp Sites!
Sabra is an adventure-hungry outdoor enthusiast originally from Dallas, Texas. She has been to 33 states, 3 countries, and has traveled America while living out of the back of her truck. Besides writing, Sabra can be found powerlifting, running her online personal training business, and enjoying time with friends and family.