Everyone flocks to the Yucatán peninsula for its truly stunning beaches. But ever the contrarian, my favorite beach in Mexico is actually not a beach at all.
It's a lake, and it's the most beautiful lake I've ever seen in the world.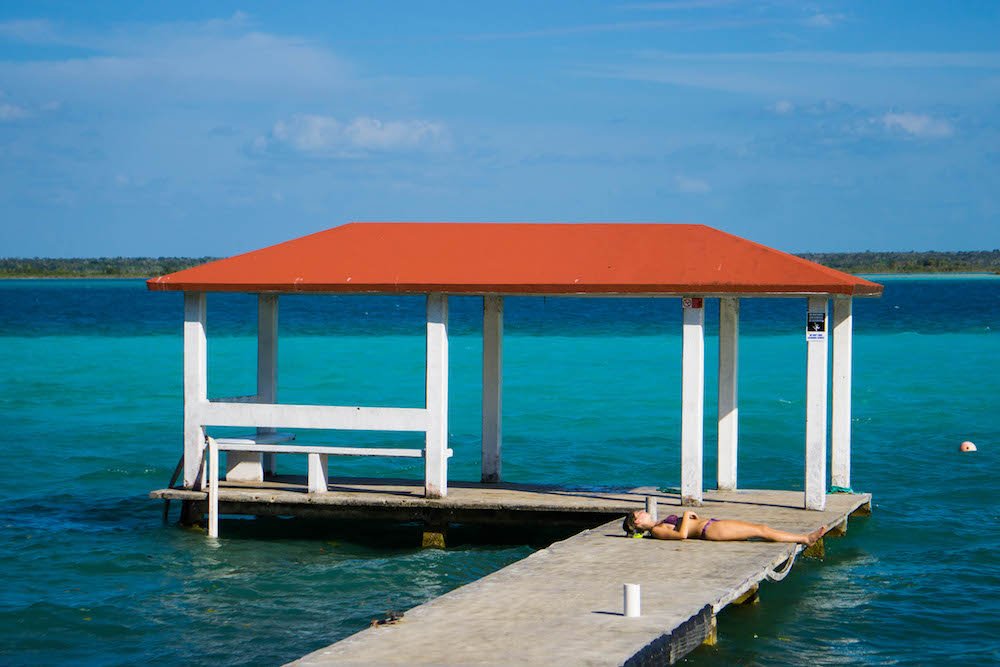 Note: This post contains affiliate links, which means I may receive a small commission if you purchase something through one of these links. Thank you for supporting the free content on this site! For more information on affiliate links and cookies, see my disclosure page for more details.
Yes, I'm talking about quiet little Lake Bacalar. Not quite as coastal as it looks, Bacalar Lagoon is located inland in the very southern edge of the Yucatán Peninsula, close to the border of Belize.
Once a largely unknown lake, Instagram and the Internet age have catapulted it onto the radar of many, including — oddly though perhaps not surprisingly — a huge hippie population.
I'm not mad about it, though — I ate some of the best pasta I've had outside of Italy there.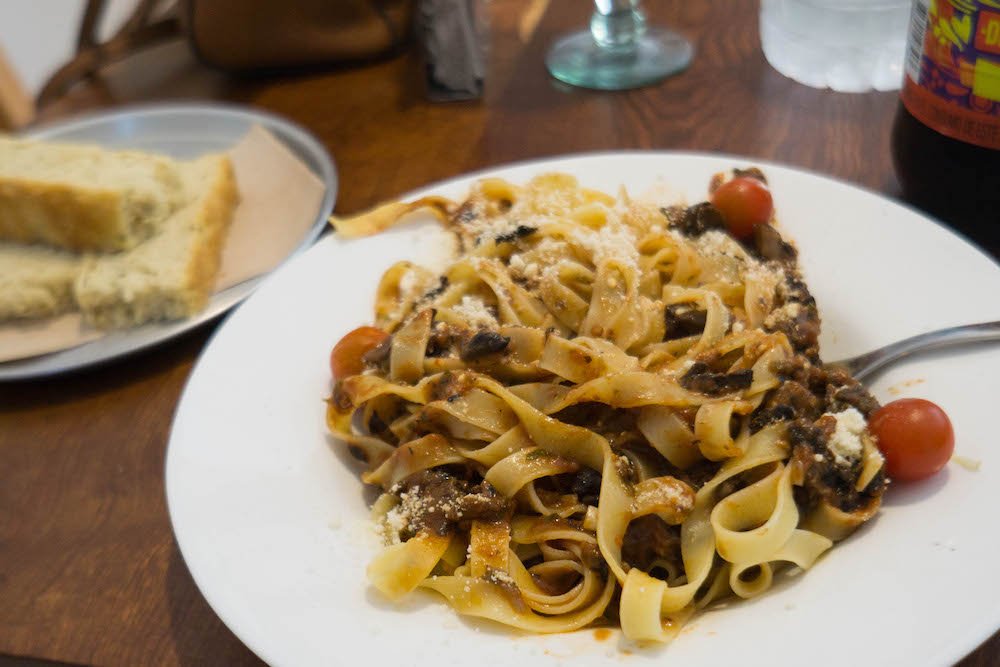 Bacalar is a small town located about 5 hours from Cancun, 4 hours from Playa del Carmen or 3 hours from the other popular Yucatán hippie mecca of Tulum, popular destinations along the Yucatan Peninsula.
Not as frenetic as Playa and more low-key than Tulum, Bacalar Lagoon is truly an (increasingly-less) hidden gem on the Yucatán peninsula.
Its beautiful sights and low prices make it especially popular with people who are backpacking the Yucatán peninsula of Mexico.
It's a must-see if you're heading overland south to Belize, as it's quite close to Chetumal, where you can easily catch chicken buses to Belize City to start your Belize trip.
Check out my extensive guide on what you should do and see in Belize if you're headed that way.
While there aren't many things to do in Bacalar, it's still a place you can easily while away the days.
I spent my afternoons sipping Negra Modelos in a hammock overlooking Lake Bacalar, which is aptly named The Lake of Seven Colors. Though I think they're selling themselves a bit short there — I counted far more than that.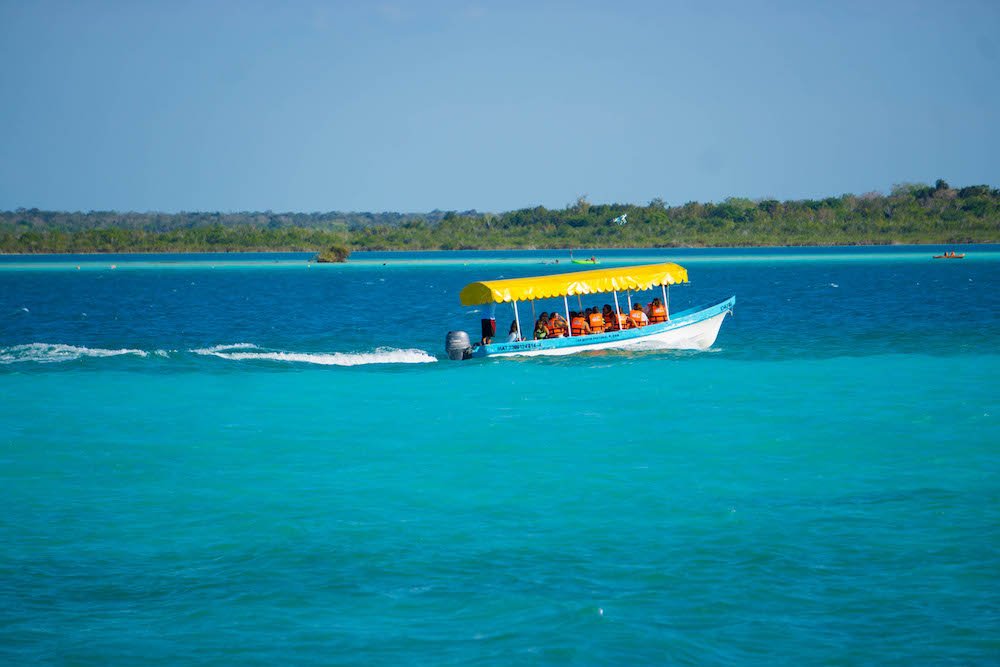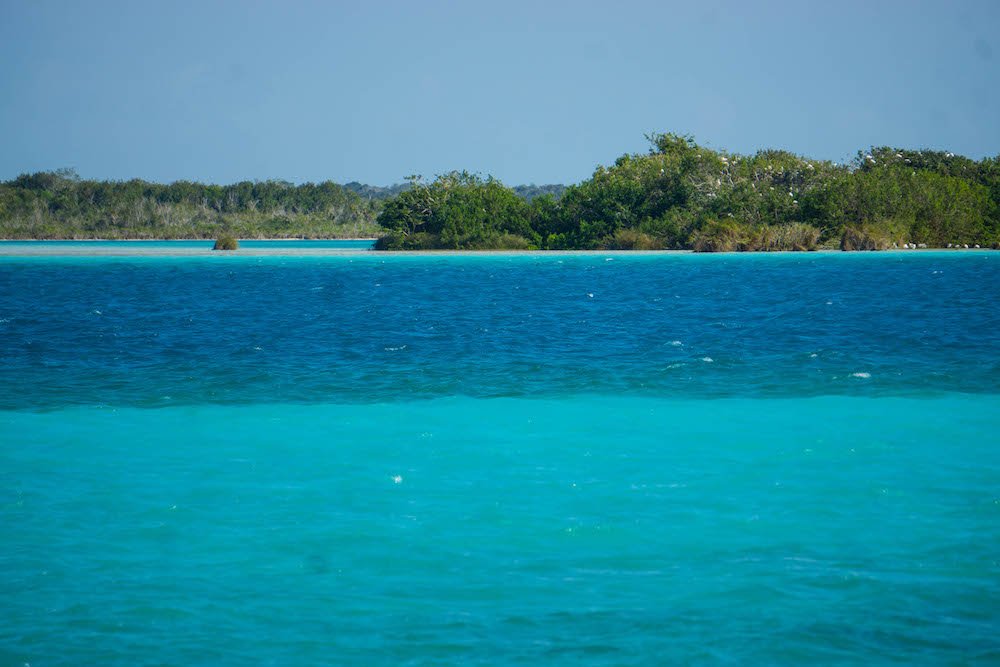 Things to Do in Bacalar Lagoon
Admittedly, Bacalar isn't the most exciting town in Mexico, but it's not without its charms. Most of my favorite things to do in Bacalar revolve around its beautiful lake, but there are also a few other reasons to visit this lovely town.
Want to save this post for later? Click to Pin!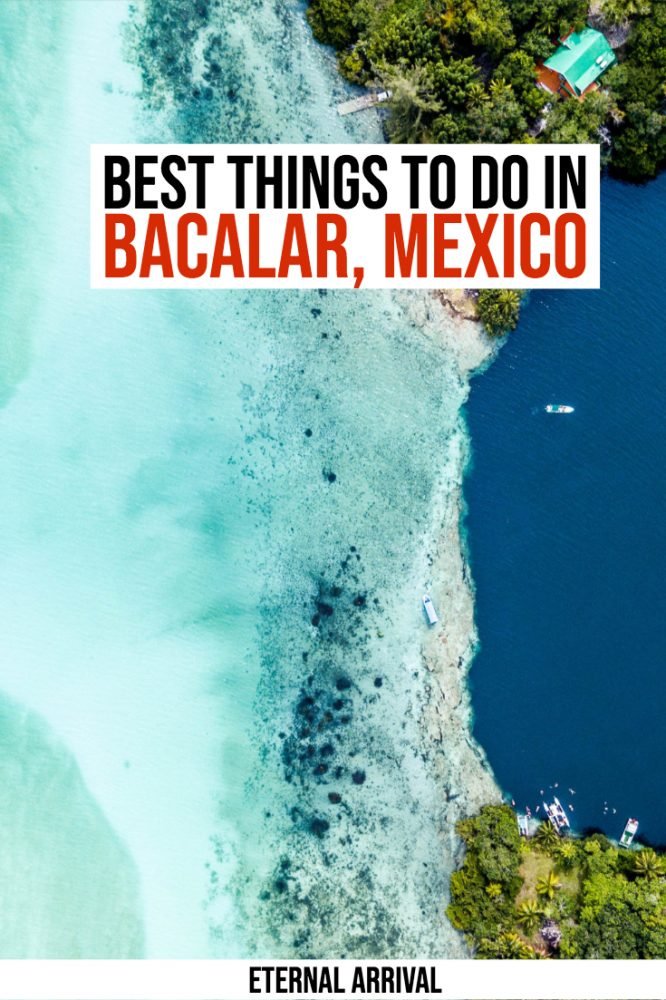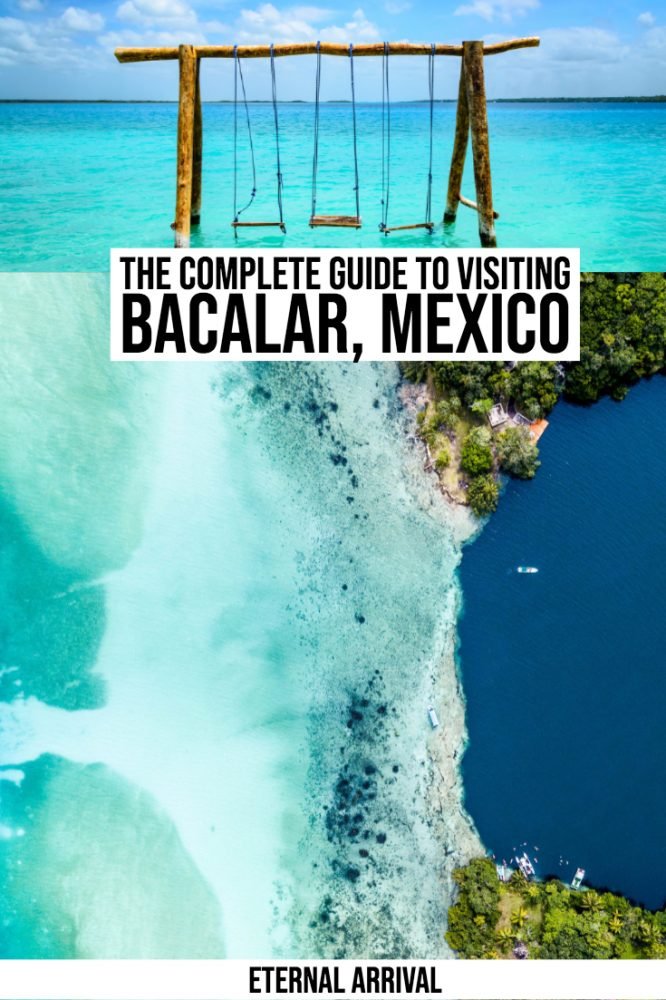 Stand-up paddleboard at sunrise
There are two partner hostels in Bacalar, The Green Monkey and The Blue Monkey, both of which offer stand-up paddleboarding tours daily leaving just before sunrise. For 400 pesos (approximately $20), you'll get a guided paddleboarding trip through Bacalar that lasts about 3 hours, including a guide and paddleboard rental.
(If you're planning a budget Mexico trip, check out this roundup of some of the best hostels in Mexico)
You'll visit the sandbars with their many white birds, the Black Cenote, and El Canal de los Piratos (the Pirates' Channel), where you can jump from the remains of a ship into crystal clear waters! This was definitely my favorite thing to do in Bacalar Lagoon.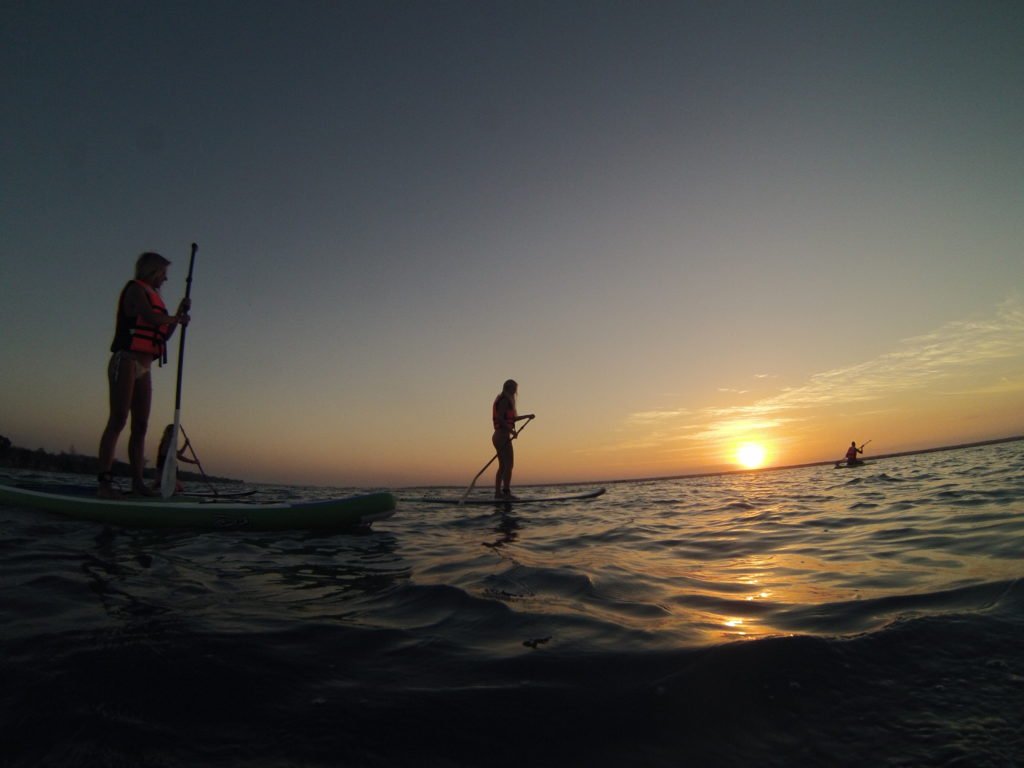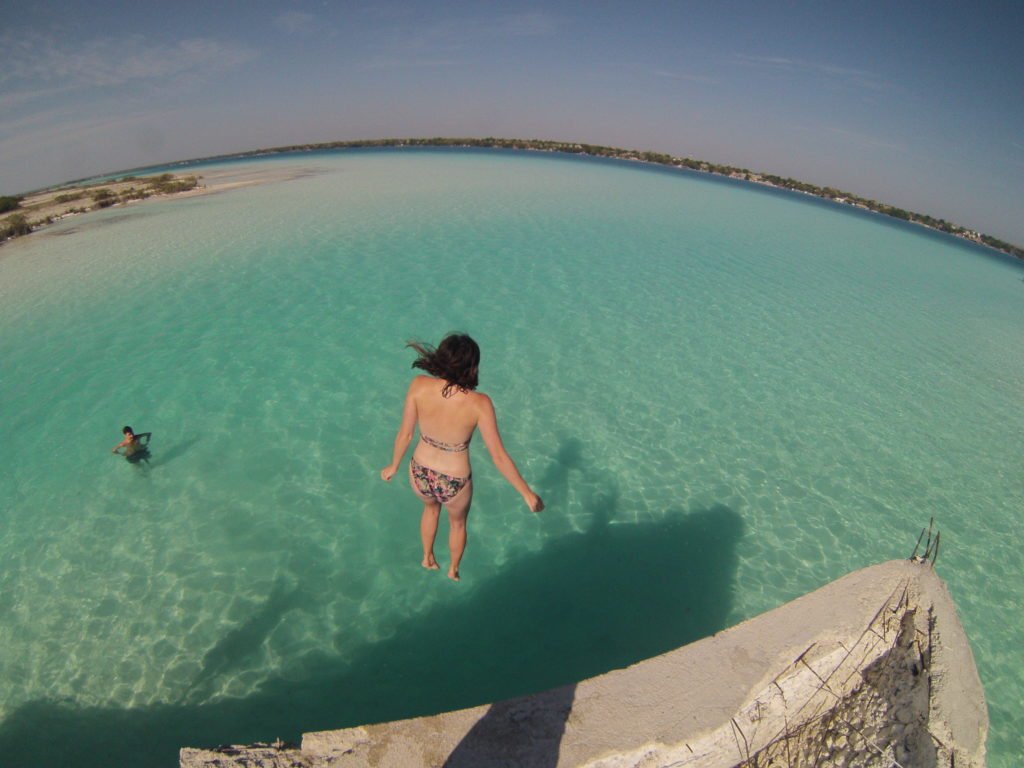 Kayak to the Black Cenote (Cenote Negro)
The Black Cenote is just a short kayak ride away from the Blue Monkey. In a matter of feet, the water goes from a peaceful turquoise to an inky black, where a limestone cavern has collapsed into itself to a depth of 90 meters.
There's a rope swing nearby where you can catapult yourself into the water if you're brave! Spoiler: I was not, because I have the coordination of a drunk toddler and jumping off a rope seems like a recipe for me to test the generosity of my travel insurance.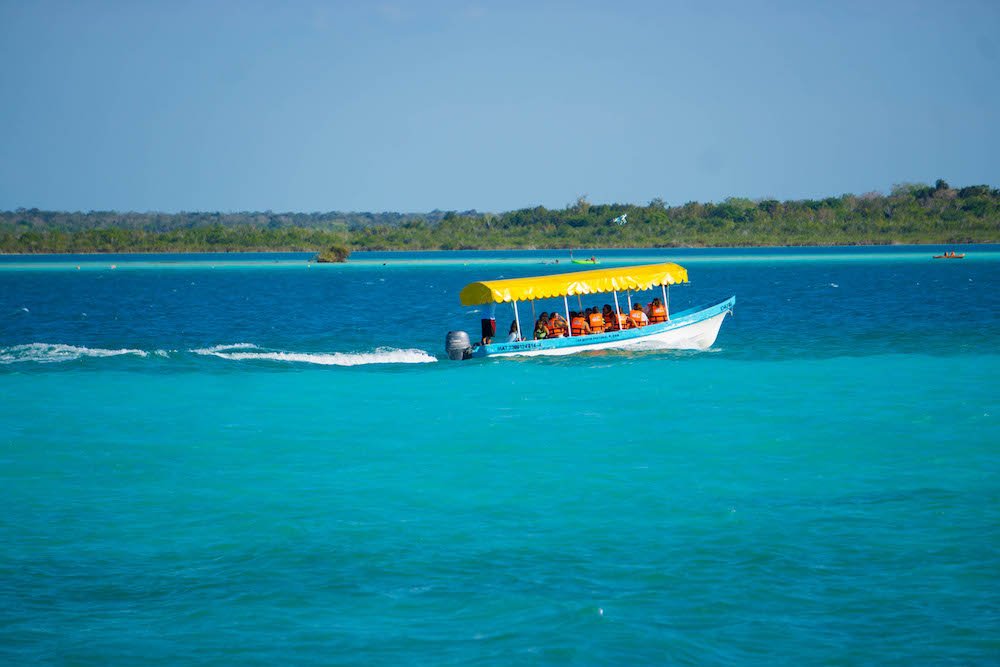 Take a boat tour
If you're not up for paddleboarding, you can take a boat tour that will take you to all the best spots on Lake Bacalar, including the Pirates' Channel, the Black Cenote, Cenote Esmeralda, and Cenote Cocolitos, where you can see stromatolites — the oldest living organism on the planet.
They only can survive in highly salty bodies of water in a few places on earth, and Bacalar — living up to its designation of "Pueblo Magico", magic village — just happens to be one of them. Pretty freaking awesome.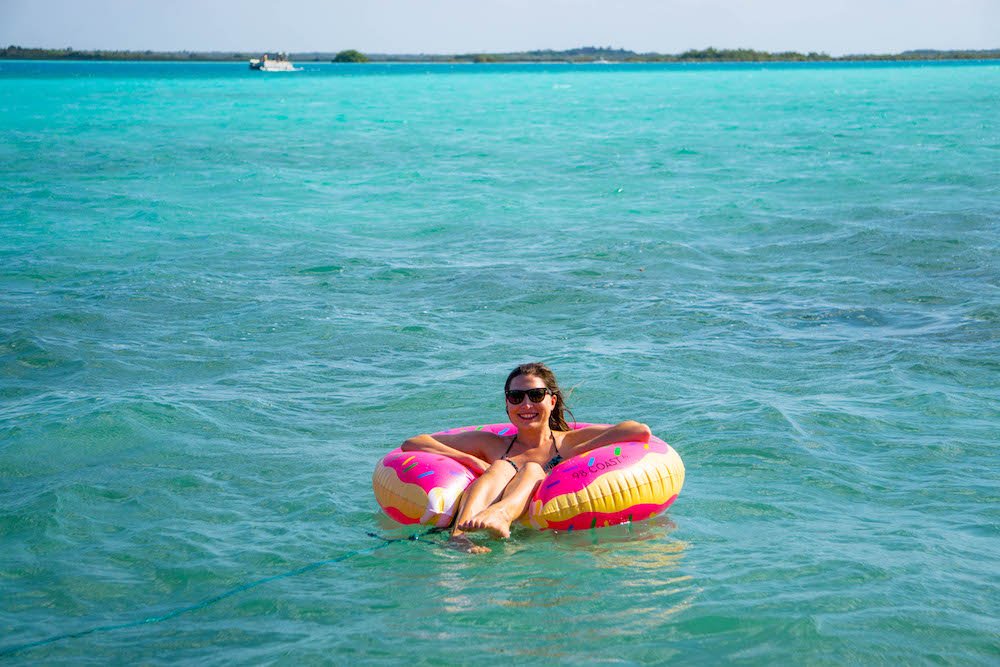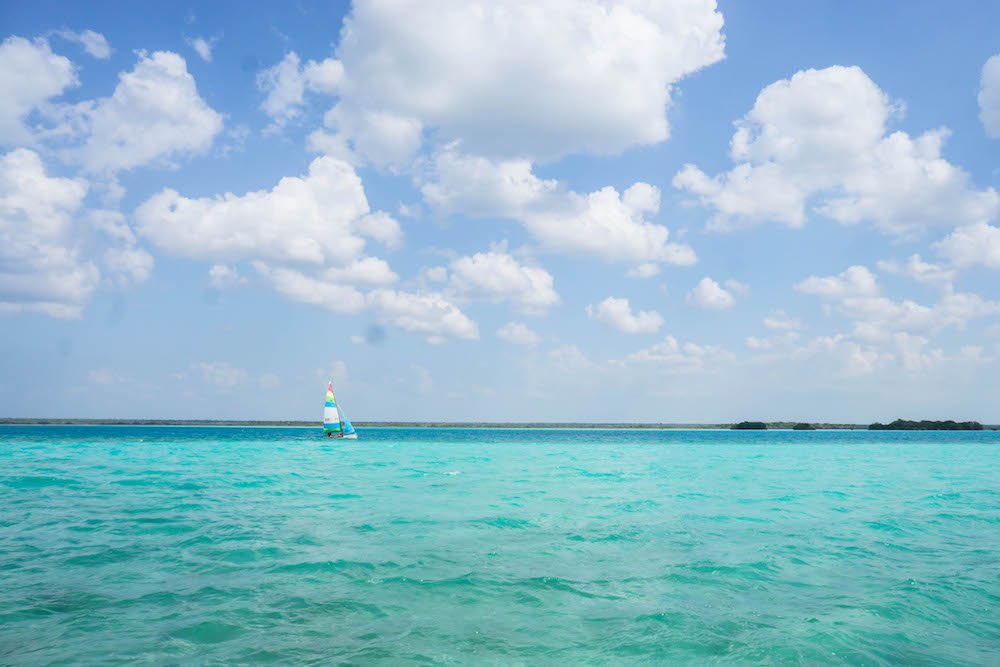 Enjoy the Zocalo and the Fort San Felipe
Zocalo is the word for "main square" which virtually every Mexican city or town has at its heart. Right near Bacalar's Zocalo you can find a number of restaurants as well as the ruins of an old fort, Fort San Felipe, built in the 1700s after the town was sacked by pirates. Now, it's an open air museum.
When looking for a place to eat, don't miss Antojitos Orizaba, where you can eat authentic Mexican-style quesadillas — hint the
Where to Stay in Lake Bacalar
Though Bacalar is a small town, there are plenty of places to stay depending on your budget.
Budget: I stayed at The Blue Monkey and had mixed feelings It's got a good lakefront location and strong AC. However, the showers are cold water only and the wifi is absolutely horrible – I could barely log on most of the time. It's a bit of a walk from town (25 minutes or a $1 taxi ride) but nothing outrageous.
Instead, I'd probably try one of the newer offerings in town; there are some boutique hostels that offer more comfort at good prices. Next time I'd pick The Yak Lake Hostel (rated 9.0 with over 900 reviews on Booking.com) for its in-town location, excellent design and reputation for cleanliness. They also offer paddleboarding and kayaking tours if that's something you want to do when you're in Bacalar.
Mid-range: If you want more privacy than a dorm affords, I'd recommend Casa Zazil (rated 9.3 with over 100 reviews on Booking.com), which is no frills but comfortable and private. Located in town, it's a 10 minute walk from the lakefront. Kulu Tubohostel is an interesting concept and has good reviews though I'm not sure I could commit to sleeping in a tube!
Luxury: Bacalar is a pretty laidback beach town but there are a few affordable luxury options. Casa Bambu is the best option in town, with a 9.3 rating on Booking.com. Its lakefront location and private rooms look super dreamy and that hammock has views for days.
Overwater Bungalow: Yes, there are overwater bungalows in Mexico, including the beautiful Akalki Resort & Spa. The overwater bungalows here are beautiful but a bit on the rustic side, but the location on Lake Bacalar and the amenities offered can't be beat. Eat at their own farm-to-table restaurant, indulge in a massage or facial, or enjoy a temazcal (Mayan sweat lodge experience) or yoga class.
Getting to Bacalar Lagoon
Getting to Bacalar is quite easy and painless with multiple daily ADO buses. With wifi, AC, comfortable reclining seats, and movies, ADO buses are simply the best way to travel in Mexico. You can book online at clickbus.com.mx and show it to the driver on your phone.
For around 110 pesos ($6 USD) for a 3-hour bus ride from Tulum to Bacalar, in my opinion, it's well worth the extra money to take a first-class bus. Second-class buses exist but may take up to twice as long to get to your destination as they will stop off wherever any passenger wants to be let off.
There are also daily buses from Playa del Carmen if you're skipping past Tulum, but you'll have to add on about another 1.5 to 2 hours for this trip.
Pin this guide to Laguna Bacalar!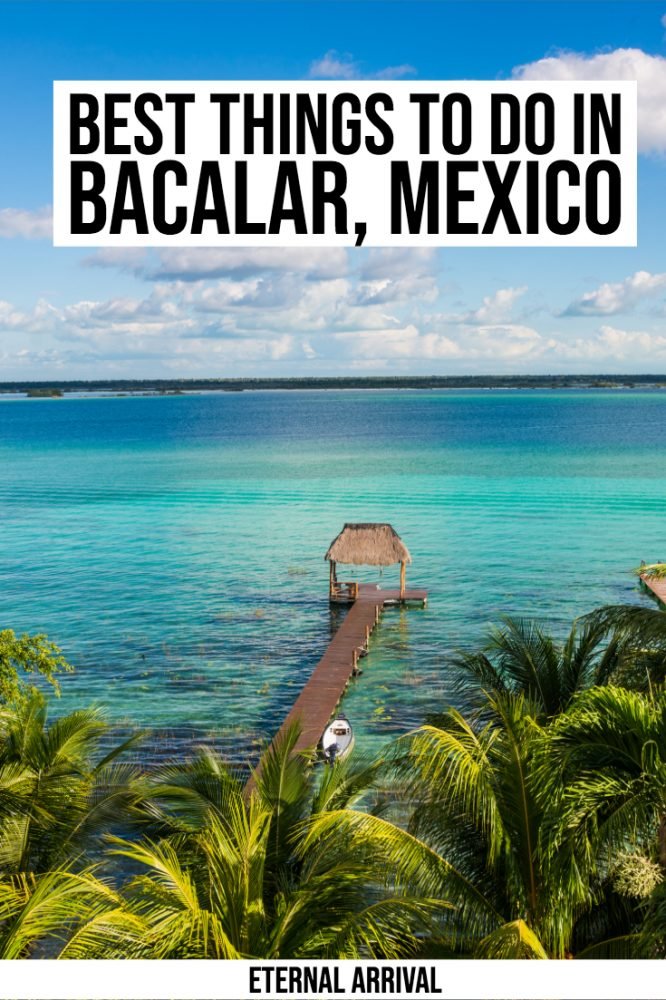 Allison Green is a former educator turned travel blogger. She holds a Masters in Teaching and a B.A. in English and Creative Writing. Her blog posts merge her educational background and her experience traveling to 60+ countries to encourage thoughtful travel experiences that both educate and entertain. She has been a speaker at the World Travel Writers Conference and her writing, photography, and podcasting work has appeared in National Geographic, CNN Arabic, CBC Canada, and Forbes, amongst others. Now based in the San Francisco Bay Area where she grew up, she has also lived in Prague, Sofia, and New York City.