Just 45 minutes outside of Vegas is one of the most spectacularly under the radar spots in the entire American Southwest: Nevada's Valley of Fire.
The American Southwest road trip is so popular that it's become a tad predictable. You'll hit Zion and Bryce and Arches, for sure. The Grand Canyon, because duh. You'll pop through Page, Arizona for Horseshoe Bend and Antelope Canyon, if only to keep the 'gram happy. If you're intrepid, you'll visit a few of the lesser-known national parks and monuments scattered along the way — perhaps Canyonlands or Capitol Reef or Monument Valley or Grand Staircase.
But my favorite stop of all is even less well-known than many of these. It's not even a National Park. It's just a humble little state park, an easy day trip from Vegas. And the best way to experience it is in a kickass pink Jeep.
Note: This post contains affiliate links, which means I may receive a small commission if you purchase something through one of these links. Thank you for supporting the free content on this site! For more information on affiliate links and cookies, see my disclosure page for more details.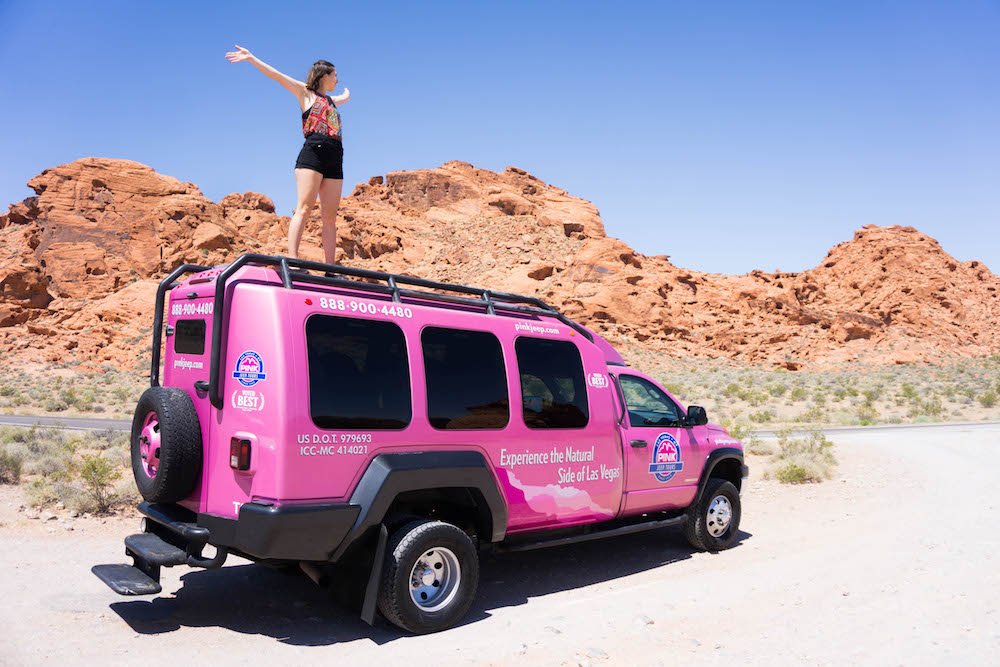 We arrived at the Valley of Fire early, before the sun set in with its midday intensity. Immediately, we were stunned by the landscape. A rusty red color was everywhere the eye could see. The landscape so reminiscent of Mars that it's actually taken its place in such artistic masterpieces (please hear the sarcasm here, I know it's the internet) as Total Recall.
Our first stop was "The Beehives" — aptly named for their oddly round hive-shaped forms.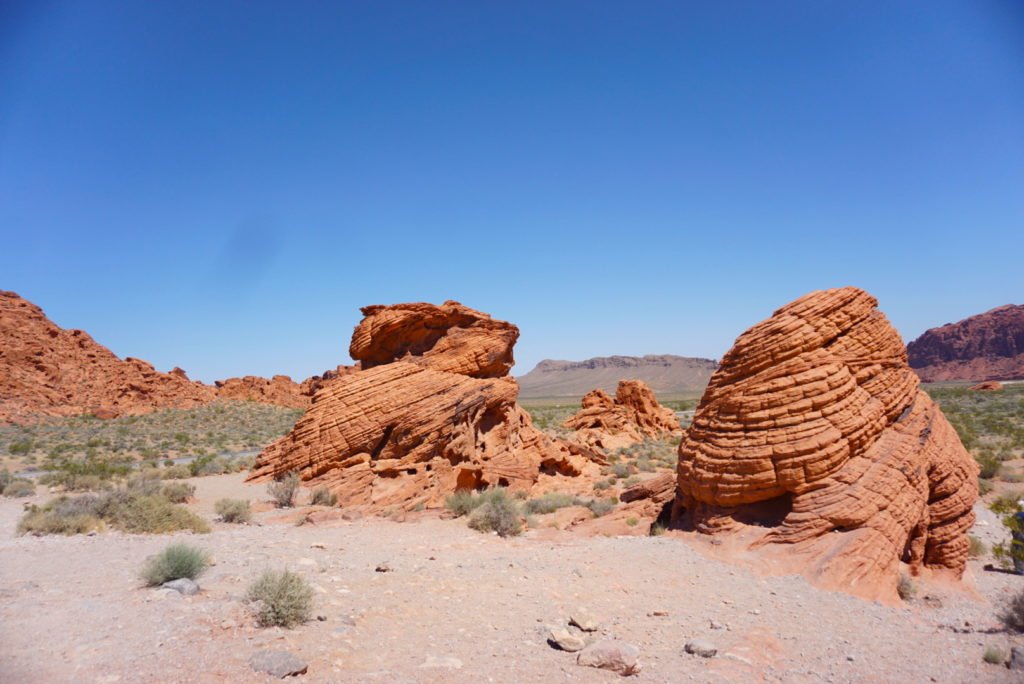 After that, we made our way to perhaps the most famous resident of the Valley of Fire: Elephant Rock.
Our awesome guide, Dennis — who jokingly went by "Dennis the Menace" — pointed out other, less popular "wildlife" in the parks, encouraging us to imagine shapes in the rocks. It brought me back to laying on my back as a kid, watching clouds float past in the sky. We all got into the spirit, seeing everything from baby elephants to Sphinxes to turtles and beyond, each "wildlife spotting" getting more fantastical as the day went on.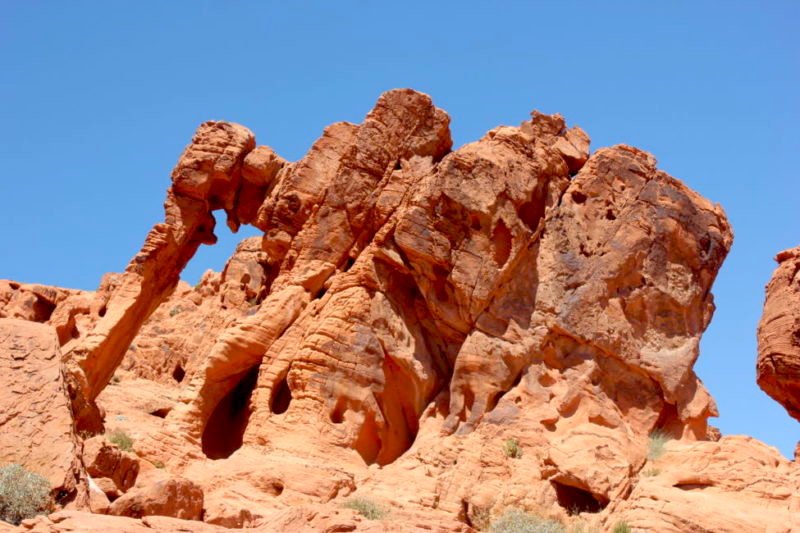 But more than any one specific sight on the tour, I enjoyed the grandness and scale of it as a whole. Despite how little known it is outside of the Vegas area, it's actually huge: I'm talking over 45,000 acres huge.
It's grand in another way, too: it's amazingly old. The rocks are essentially the calcified results of ancient sand dunes, more than twice as old as the last living dinosaurs. 150 million years ago, these dunes formed: dinosaurs last walked the Earth about 65 million years ago. So yeah, they're pretty freaking old.
And even before the sand dunes formed, all this land was once ocean floor, forced up by roiling plate tectonics and active volcanoes and weathered by time.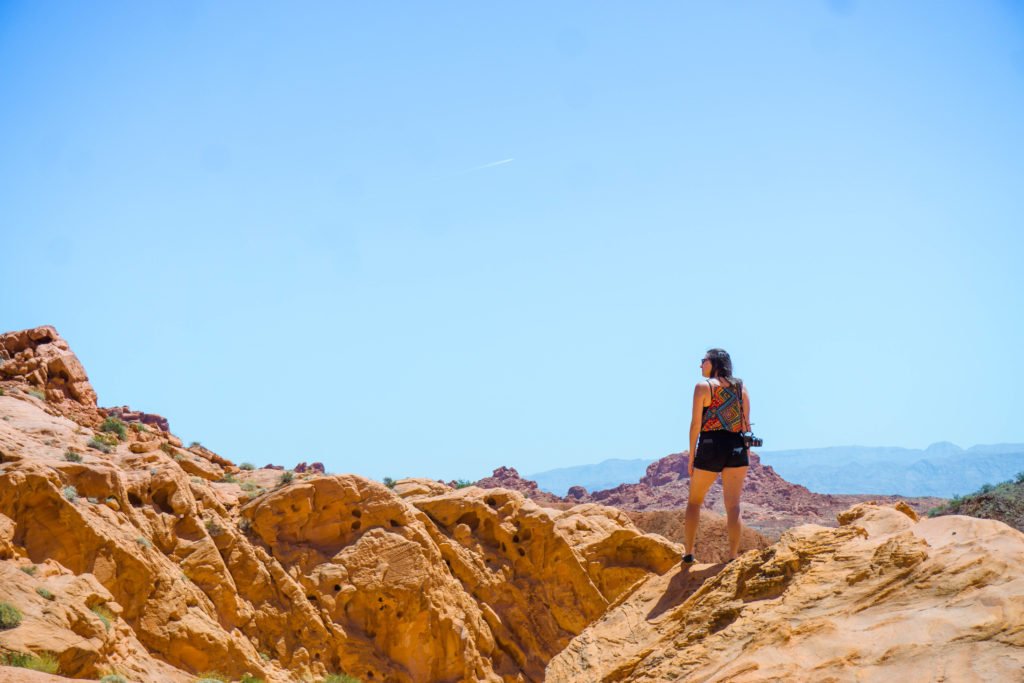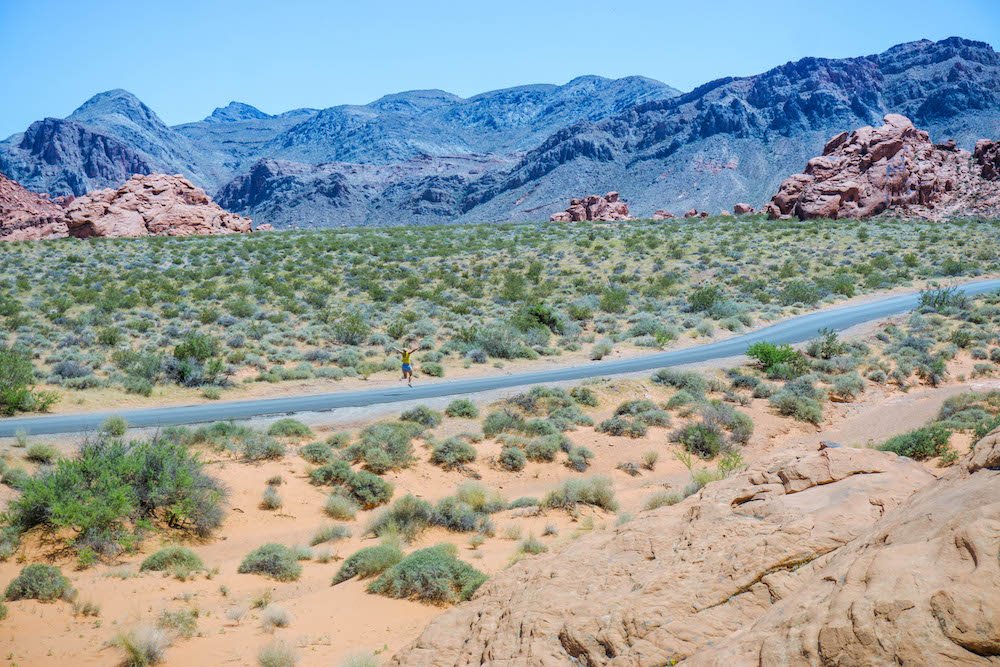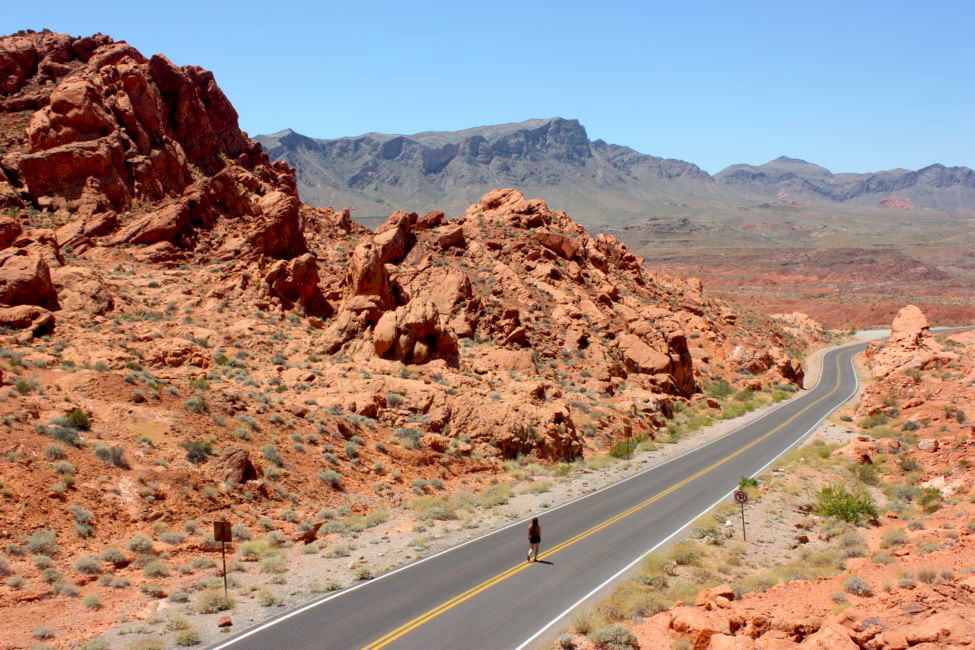 If you'd like to experience the Valley of Fire on a day trip from Vegas, I highly recommend going with Pink Jeep Tours! A tour starts at 9am and will get you back by 3pm, including roundtrip transfers to your hotel. A tour costs $169, including transfers, all the bottled water you can drink (trust me, you'll need a lot!), and a packed lunch.
For more information including how to book, check out their website.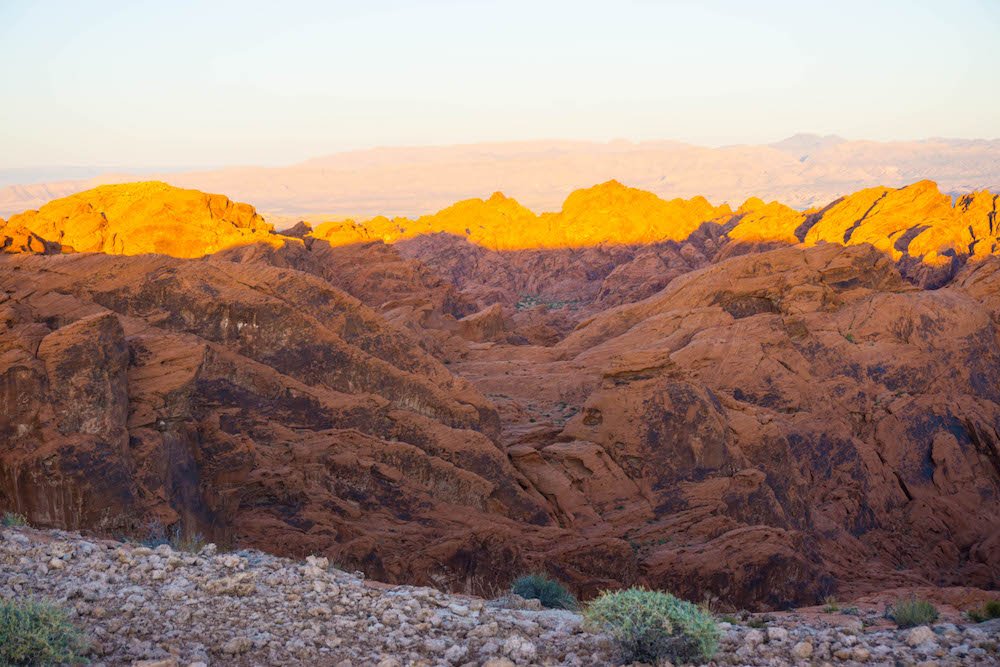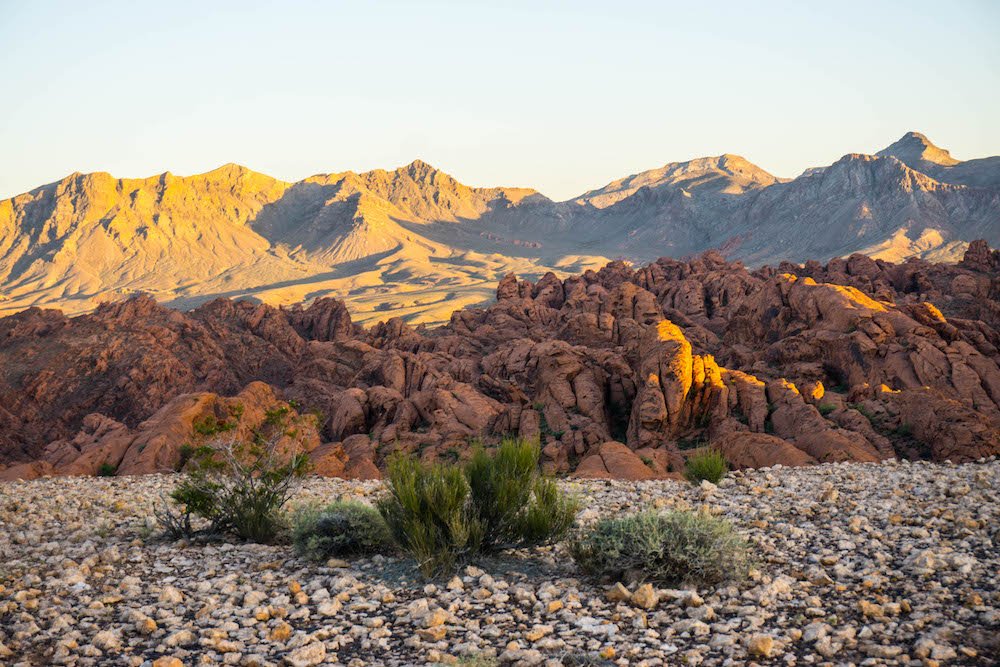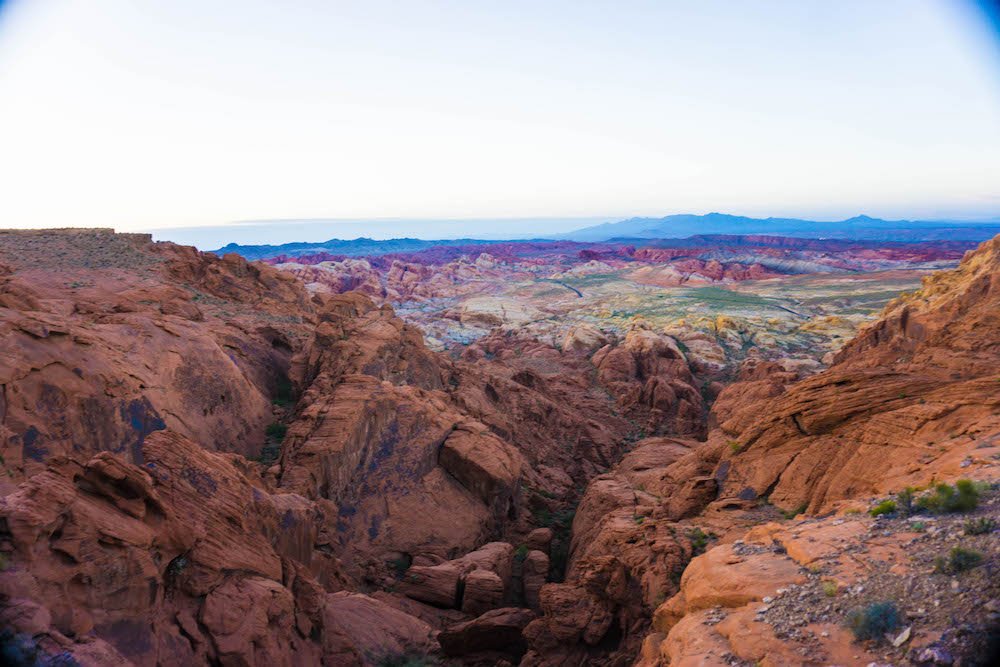 If you have a little more time and are interested in some camping, I'd highly recommend a longer stay at the Valley of Fire! Camping is first come, first serve and costs $20-30 per night depending on if you need utility hookups. Then you'll get a chance to do some of the longer hikes, including Rainbow Vista, and see the lovely colors as the sunrises and sunsets set the rocks ablaze.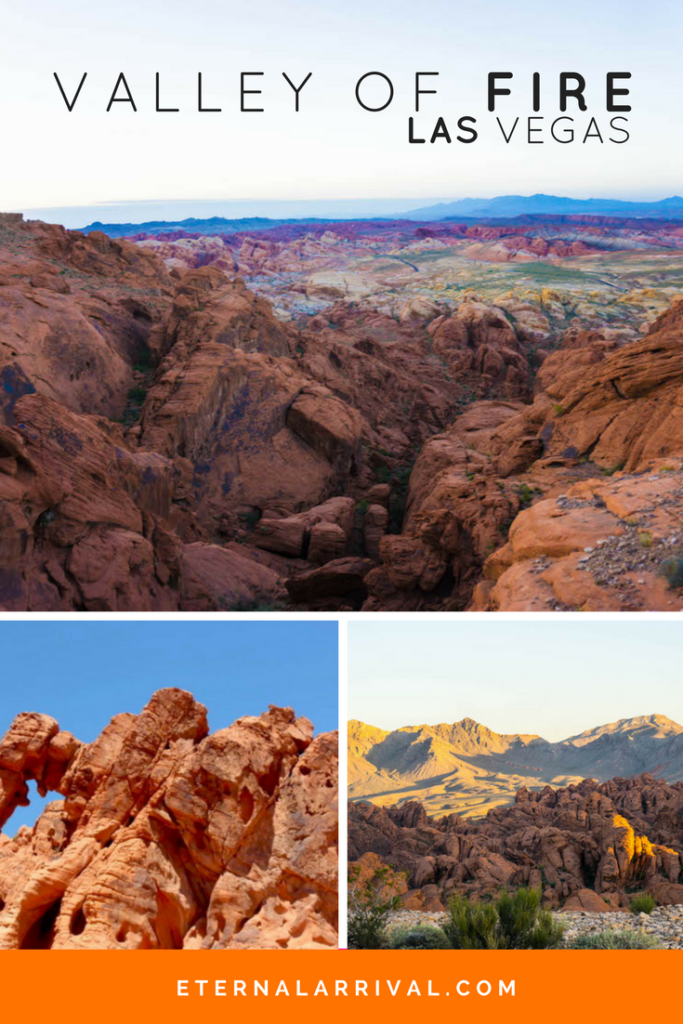 Note: I was a complimentary guest of Pink Jeep Tours in order to provide this review. As always, all opinions are entirely my own.