Note: This post may contain affiliate links. Please see my disclosure page for more details.
The mistake is often made — myself included — in thinking that Australia is a small island. Really, it only looks that way because our Northern hemisphere-centric maps artificially squeeze Australia's size. In fact, it's about 80% of the size of the continental U.S., making it perfect for long extended road trips around Australia.
While many people stick to the cities on the East and the Great Barrier Reef, venture off the beaten path a little to see the wonders of the Outback, tropical rainforests, national parks, hidden waterfalls, and so much more you never knew Australia had. So hop in your car and take the road trip of your dreams!
The 5 Top Road Trips Around Australia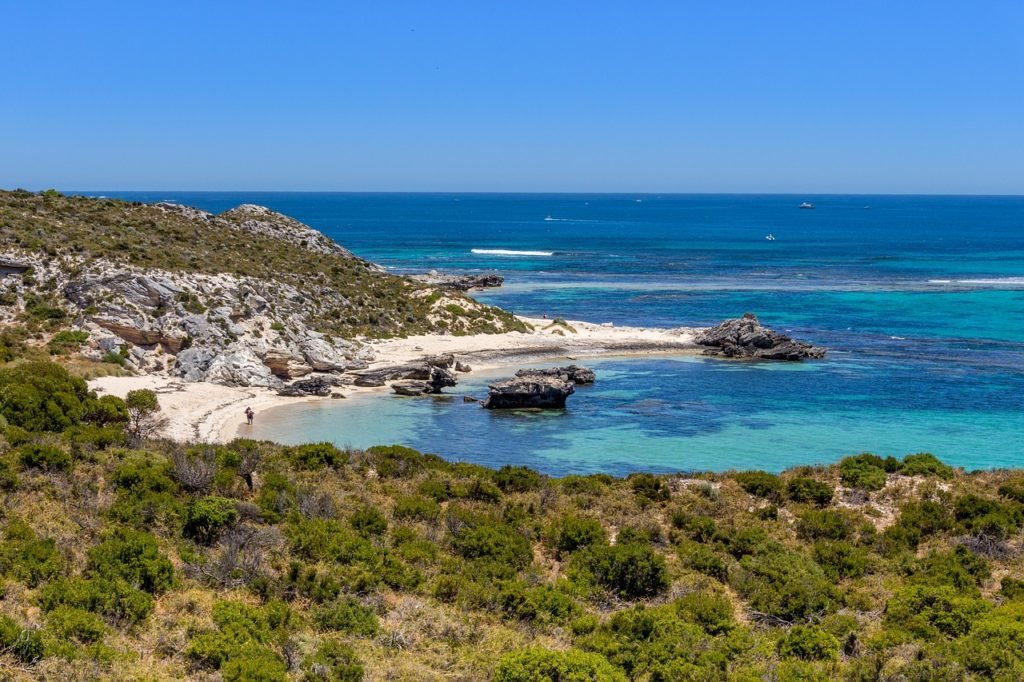 Adelaide to Darwin
By Tom of The Travelling Tom
As far as I'm concerned, the absolute best way to travel is to road trip around Australia is by car. There's so much to see that you would be missing out otherwise! Perhaps the best road trip in Australia is from Adelaide to Darwin. On this trip, you cut through the heart of the country, as you make your way to the tropical North.
Admittedly, it's not an easy trip. At over 3,000 km (1,800 miles) it's a beast of a drive! However, that just means there's more places to see! Surprisingly, for a route that takes you through Australia's outback, there's a lot of them!
You can visit the underground town of Coober Pedy, which is the site of the world's largest opal mine. The temperatures here are so hot that living underground is a necessity!
One of the best parts of the trip is going to the Uluru Kata-Tjuta National Park. Here, you get to see one of the most iconic images of Australia, Uluru (Ayers Rock). It's an amazing sight and a must visit!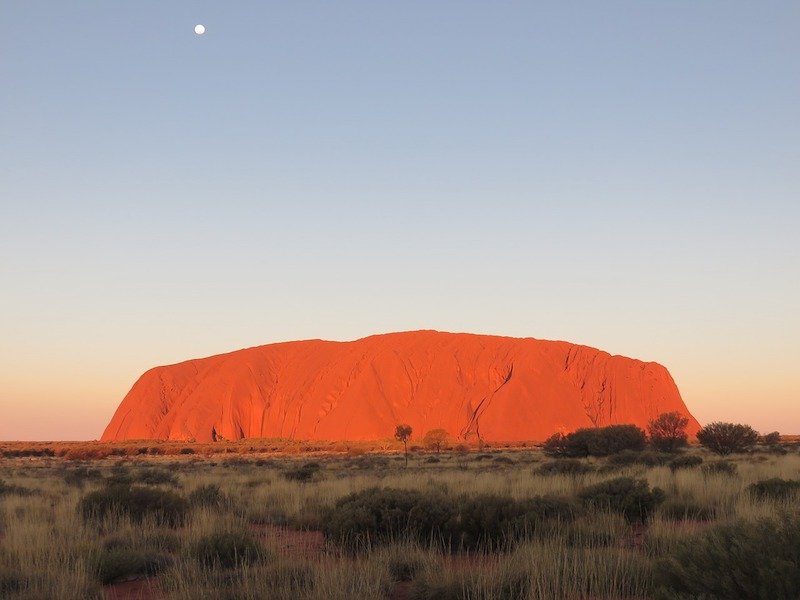 As well as Uluru, there's also Kata-Tjuta and King's Canyon that you can explore here as well. Both are great destinations in their own right and are somewhat overshadowed by Uluru. Make sure you walk through both Kata-Tjuta and King's Canyon as the views are spectacular and you really get to appreciate the gigantic scale of the place!
From Uluru onwards there's a few more interesting places to explore. Not far from Alice Springs are the Devil's Marbles, which are freestanding boulders that look like they have carefully place in position. Yet, they are the result of thousands of years of erosion!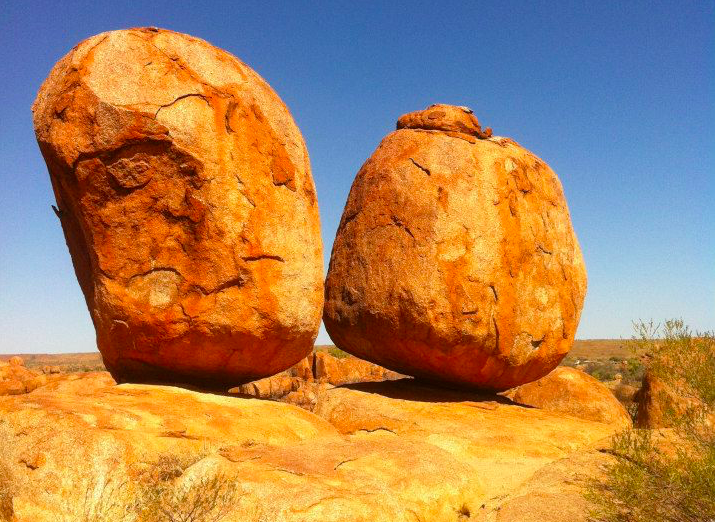 The Mataranka Thermal Pools are about halfway between Alice Springs and Darwin. They're a great place to stop and relax for a few hours if you're sick of being in your car.
Finally, before you reach Darwin, you can visit Nitmulik National Park which has some beautiful scenery and great hikes. Checking out Katherine Gorge here is an absolute must!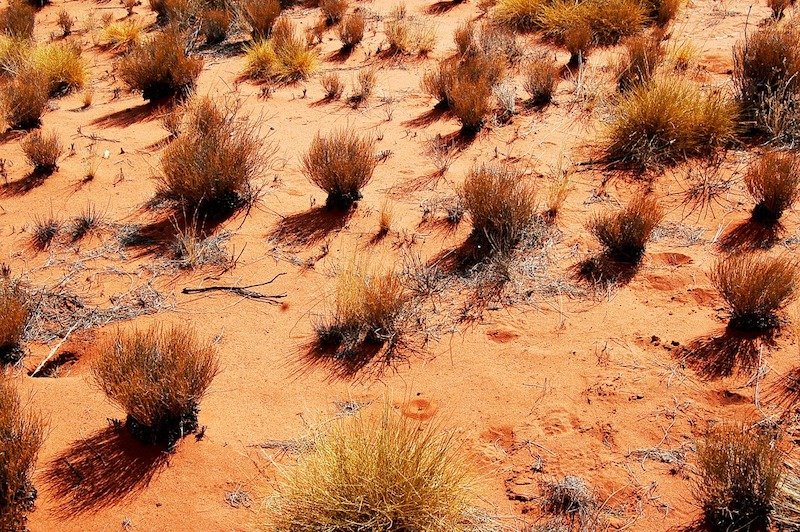 It's a long trip that takes about a week, but it's more than worth it! Seeing the landscape change from arid desert to tropical plants is incredible. You'll see things you won't see anywhere else in Australia. The East Coast is great, but get off the beaten track and road trip around Australia and you'll be greatly rewarded!
Top End
By Shandos of Travelnuity
When most people think of visiting Australia, their thoughts drift to Sydney, Melbourne, the Great Barrier Reef, Uluru. Most of which take forever to fly to from nearly anywhere in the world (and are separated by huge distances). But there is one place in Australia that is closer to the rest of the world: the Top End. With flights from Bali or Singapore taking just a few hours (far less than from Sydney or Melbourne), it's an ideal destination to head to for just a quick trip. And the best way to experience this fairly compact region? On a road trip around the Top End!
Darwin will be the first stop on your trip, as it's the location of the international airport and all the hire car companies. More of a large country town than a city, it's still worthwhile spending some time here to check out the Museum and Art Gallery of the Northern Territory, World War II historic sites and the twice-weekly Mindil Beach Sunset Market.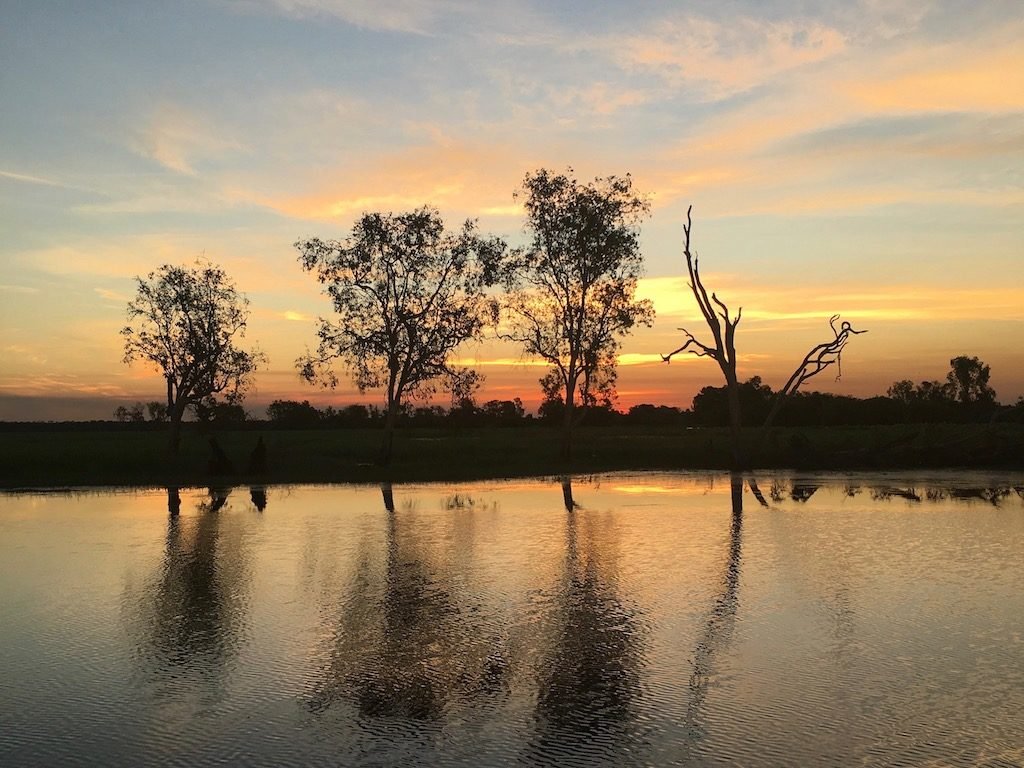 But next it's time to head out of town and grab a taste of the Outback. Top of your list should be Kakadu, the huge national park that's only a couple of hours down the road from Darwin. Home to a huge expanse of wetlands, the edge of the Arnhem Land sandstone plateau and thousands of years of Aboriginal culture, there's so many must-visit sites. Don't miss the wetland cruises at Yellow Water, the rock art at Ubirr Rock and Nourlangie, or exploring the gorgeous gorges and waterfalls at Gunlom, Maguk, Jim Jim or Twin Falls (4WD required).
For a more chilled out waterfall experience, head back to Darwin via the Litchfield National Park. Must-do waterfalls are Florence, Wangi and Buley Rockpool. All are easily accessed on sealed roads with a 2WD hire car. The last is my favorite – it's like a natural outdoor spa, particularly if you visit midweek and manage to have it to yourself.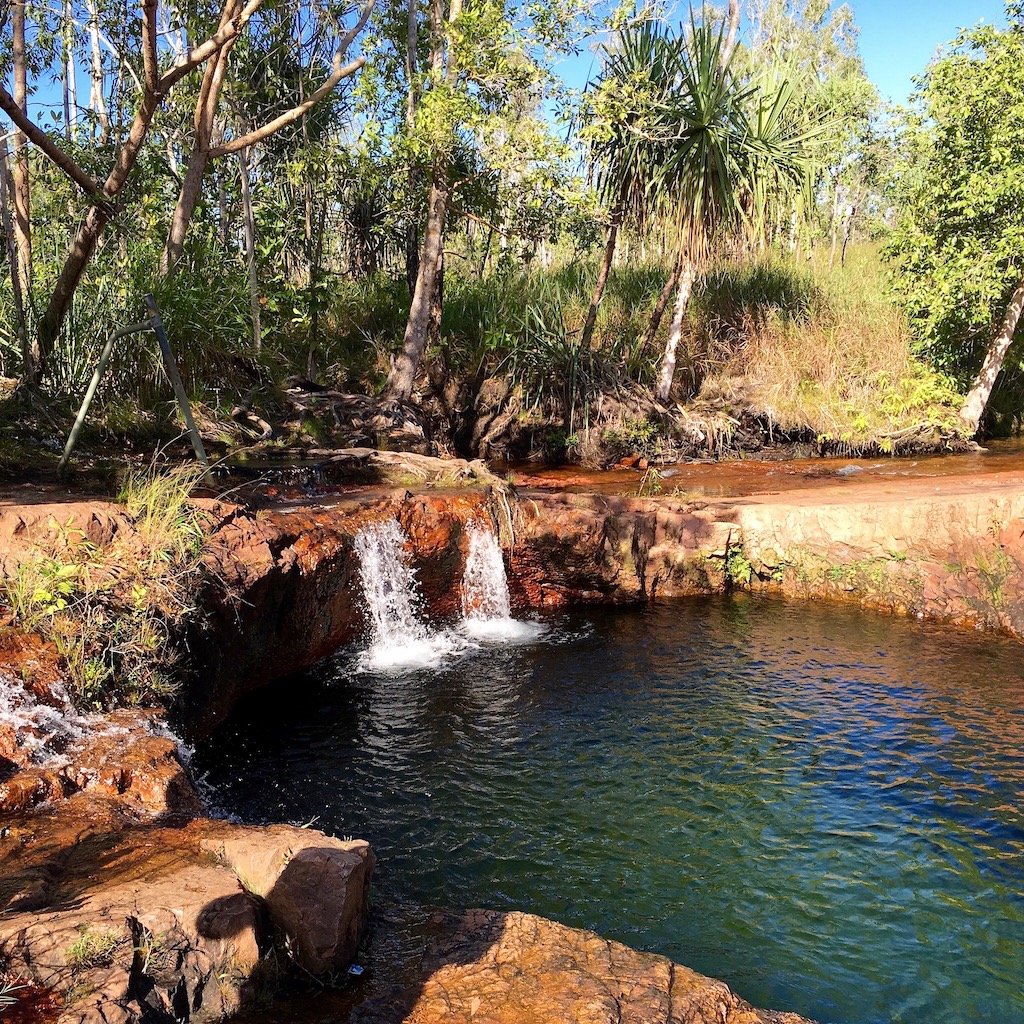 If you've got extra time on your trip, it's only a few hours further south to Nitmiluk or Katherine Gorge. Take a boat ride up the series of gorges, or hire a canoe and take your time exploring the sandstone cliffs, sandy beaches, and Aboriginal rock art. Oh, and of course I've got another waterfall recommendation for you: Edith Falls, not far north of the gorge, where you can camp right next to the waterhole in Outback style!
Western Australia
By Amy and Nathan of Two Drifters
In 2013, we flew to Australia, bought a campervan, and headed up Australia's west coast. We also eventually drove all the way to Sydney, but no region of that huge, beautiful country was quite as wonderful as Western Australia. This is much more remote and far less touristed than other parts of Australia. But it is epically beautiful, and one of the best places to road trip around Australia.
The ideal WA road trip starts in the capital city of Perth. A few days spent there should be enough to see the main sites. Don't miss Rottnest Island off the coast (home of the adorable Quokka) or the hip town of Fremantle.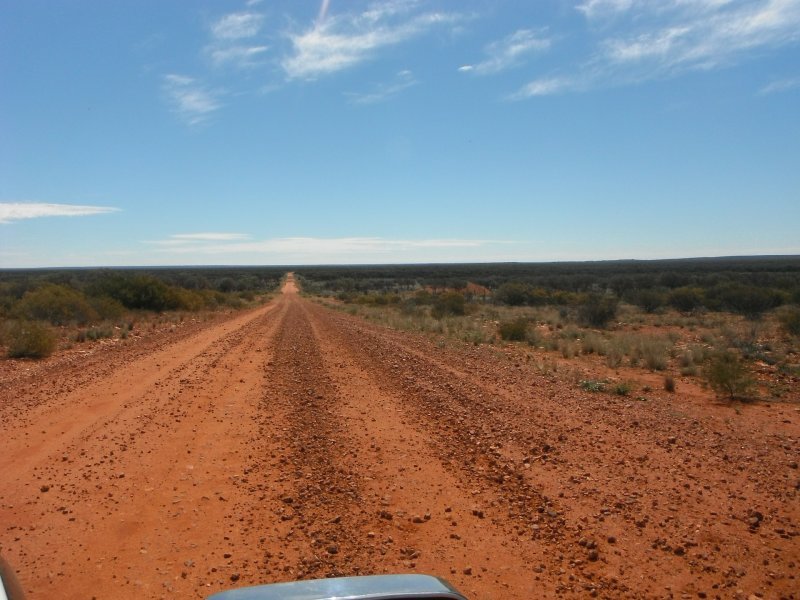 Driving up the coast, you'll want to stop next at the Pinnacles of Nambung National Park. These bizarre earth formations will fascinate you.
Next up, stop anywhere along the endless coastline. The beaches here are just lovely, and you can enjoy a stunning Indian Ocean sunset.
Many hours of driving (it's a big state) will take you up to Kalbarri National Park, one of our favorite places on our whole trip to Australia. There are breathtaking coastal cliffs on the ocean as well as the inland national park, which is all desert, red rocks, and fantastic hikes. Take a few days to have adventures here.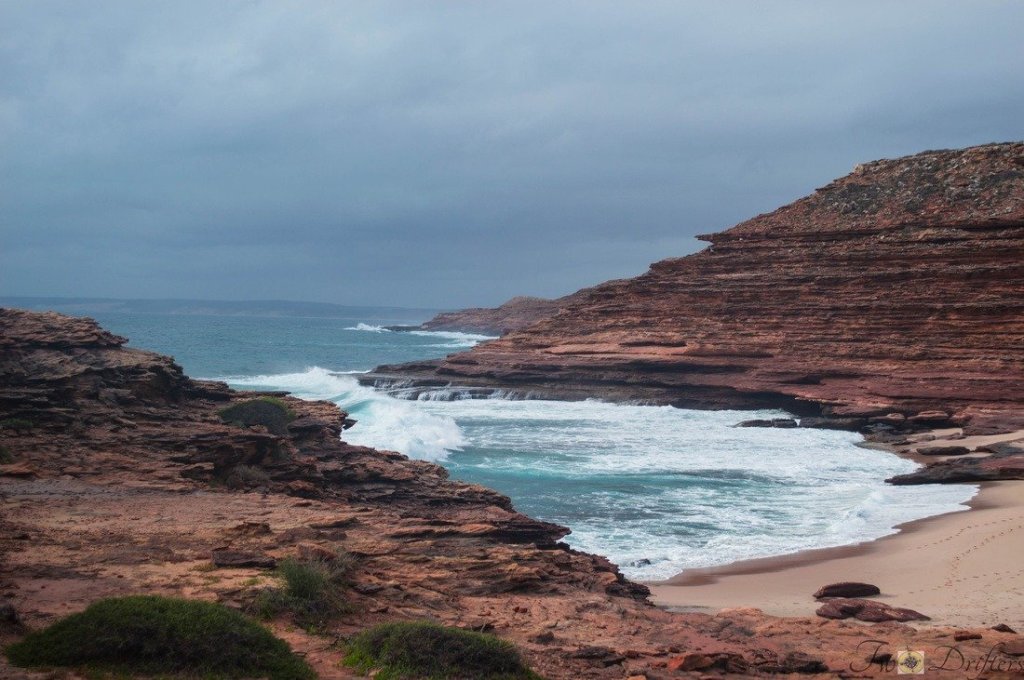 Continue north and visit the idyllic area of Shark Bay and Monkey Mia. The water here is turquoise and stunning, and at Monkey Mia you can see a daily dolphin feeding.
Finally, your last stop will be Exmouth, WA. This is at the very tip of the northwest and is a fantastic place to go snorkeling and, for the brave, whale shark swimming. If you only have time to visit one region of Australia, we highly recommend WA!
Tasmania
By Dawn of 5 Lost Together
Tasmania (Tassie) is the land of rugged landscapes, sparsely inhabited towns and huge swaths of parkland waiting to be explored. We spent 10 wonderful days exploring Tasmania and hitting all the major hot spots on the east coast. Start in the capital Hobart, a city rich in history and culture. You don't want to miss the Saturday Salamanca Markets, driving up to the top of nearby Mt Wellington and the wandering the heritage streets of Battery Park.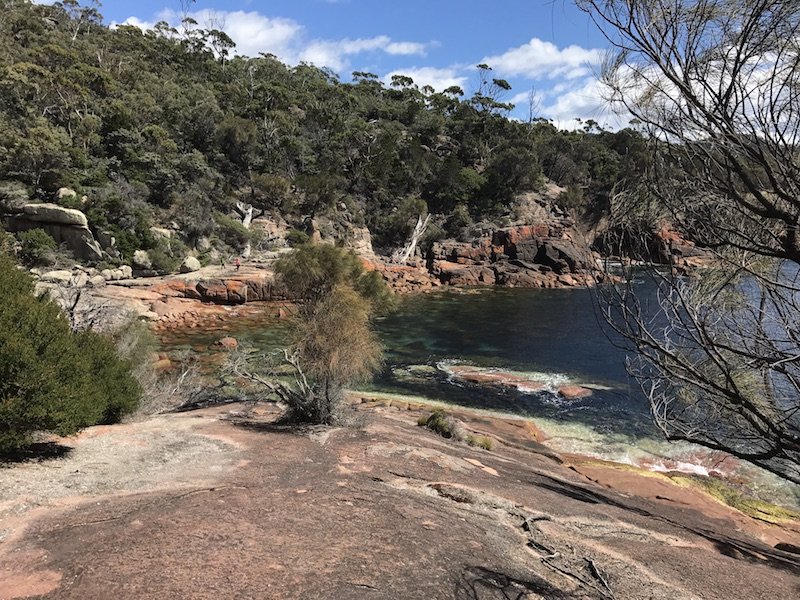 Next stop should be the Tasman Peninsula where the main attraction is the UNESCO World Heritage Site of Port Arthur, the best preserved convict site in Australia. This open air museum is full of fascinating historical buildings and stories. The day we visited was a dreary rainy day, perfectly setting the tone for this place of horror and hardship. The Tasman Peninsula also offers up some incredible geological formations and Fortescue Bay in the Tasman National Park is a great wilderness spot to camp and hike.
Continue to head north along the eastern coast to one of the most photographed spots in Tasmania: Wineglass Bay at Freycinet National Park. This sandy wineglass shaped bay set within rugged pink and white boulders is just as pretty in person as it is in photographs. You can see fairy penguins at Bicheno as you cruise up the coastline.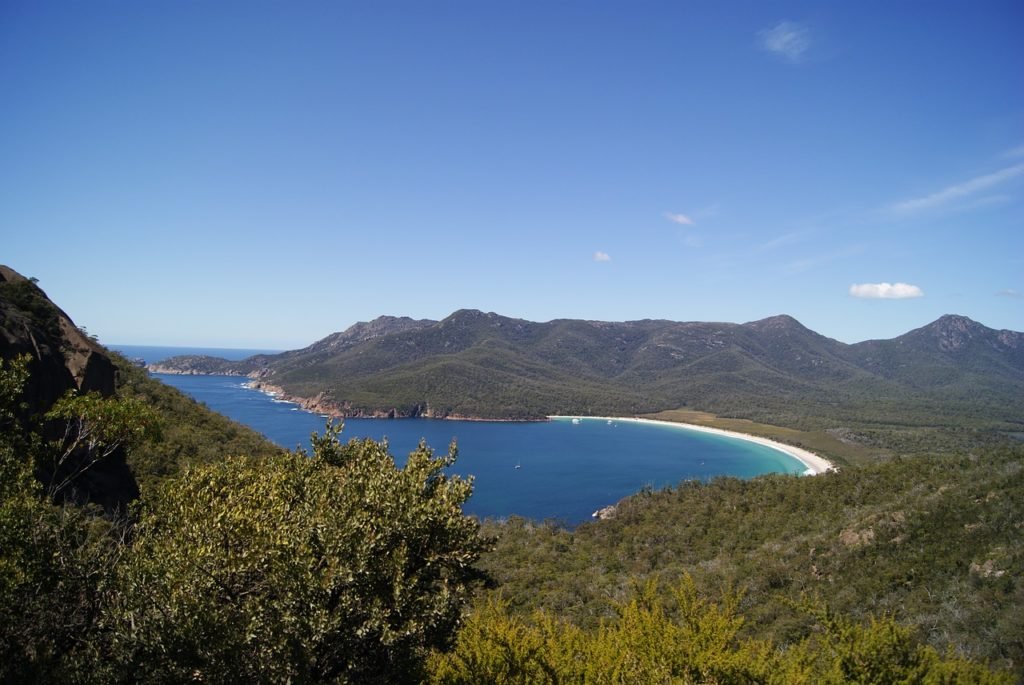 It is worth the extra time to get to the breathtaking Bay of Fires where you will have the secluded boulder-strewn beaches mostly to yourself. The turquoise waters may be chilly, but they will beckon you in. Next up is the second largest city in Tassie, Launceston where you will want to spend some time at the lovely Cataract Gorge. You can also explore the nearby wine region of the Tamar Valley, while also feasting on the fresh produce and foodie delicacies of the Cradle to Coast tasting trail.
Last stop should be the beautiful Cradle Mountain. As you ascend into the National Park the landscape changes into a misty, eerie brush land. Dove Lake is the best place to get your shot of the iconic Cradle Mountain. The early evening is a great time to spot wombats in the grasslands. Enjoy the mountain air and wilderness before routing back to Hobart. Tassie makes for a great road trip in Australia. Be flexible and allow yourself to get off the beaten path, wander aimlessly and soak in the fresh island air.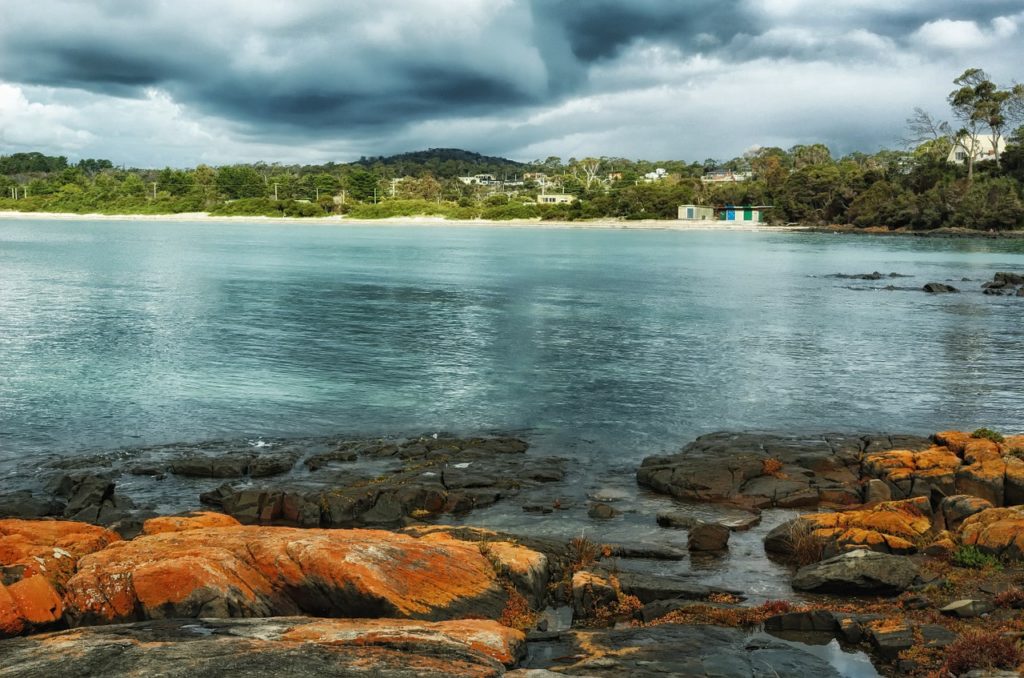 East Coast
By Dane of Holiday From Where
I recently finished a road trip around Australia's east coast from Melbourne to Cape Tribulation in the Daintree Rainforest. In a straight line, it is about 4000kms so you can expect to do some driving, but there are so many amazing sites and things to do that you never actually drive much more than a few hundred kilometres in a day. There are so many more, but these are a few of the must-see spots.
If cities are your thing then Melbourne is a must see. It is by far the most cultural city in Australia and also very beautiful. From museums to the botanical gardens it has almost everything you could want from any modern city. It is also just a short drive to the Great Ocean Road which is a must-see if you're in the area.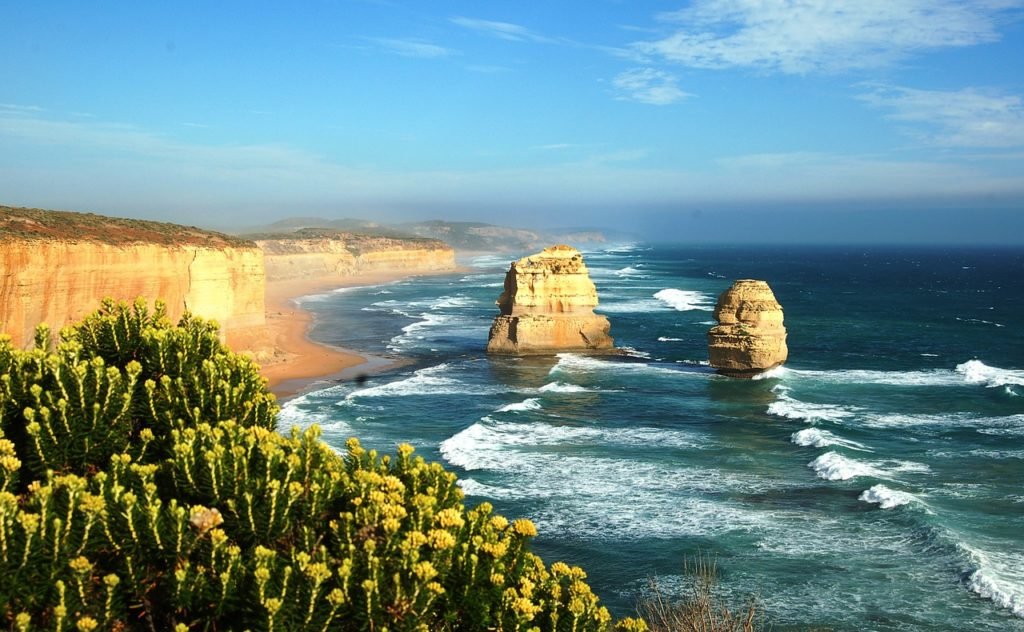 After Melbourne head to Buderoo, which is a national park southwest of Wollongong. It starts about 30-45 minutes inland and continues for a few hours. It is scattered with amazing rainforest walks and several different waterfalls and swimming holes.
About 2 hours north of Sydney is Nelson Bay. It is home to a range of different beautiful beaches and mountains. There is a hiking trail to the top of Mt Tomaree where you can get an incredible sunset view over the beaches and mountains.
Next up is Byron Bay. This one is actually my hometown! It's an incredibly beautiful town with some of the most amazing beaches in Australia. It is a perfect place to try surfing for the first time or if you have surfed before there are amazing beaches all around the area! The lighthouse walk to see the sunrise or sunset is highly recommended as you will either see the sun rise over the ocean or set over the mountains.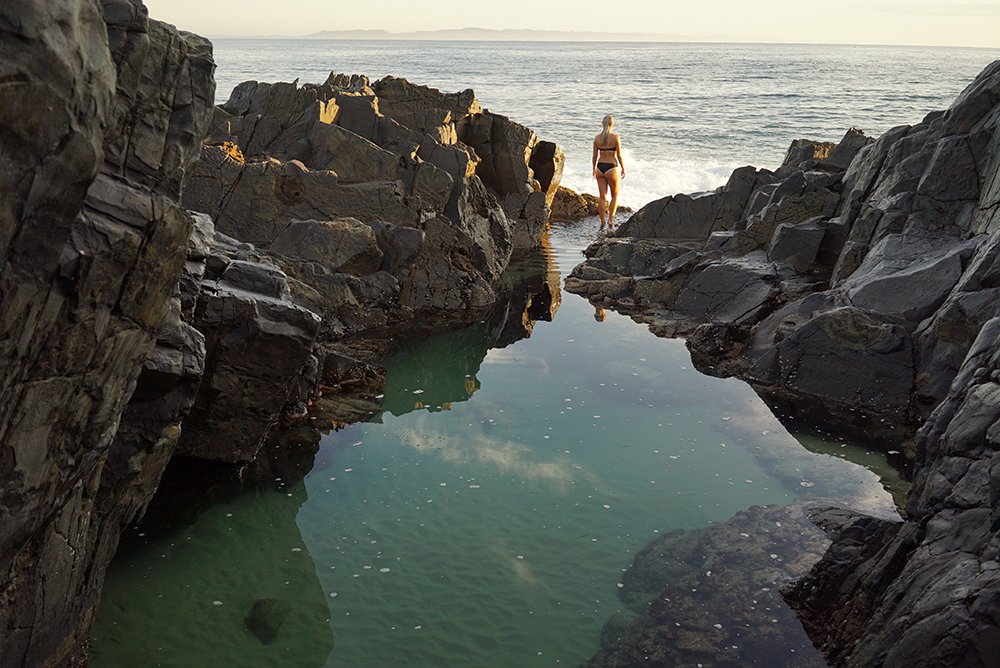 Noosa Heads is another small town a lot like Byron, it can be quite touristy but that is normally pretty easy to ignore once you step into the beautiful Noosa National Park and take the long walk around the points and beaches. With beautiful beaches and natural rock pools to swim in it is a really nice beach stop.
Next up is Wallaman Falls, north of Townsville. There's an incredible 268 meter high waterfall that breaks into a large pool. The rocks can be slippery but it you are brave enough you can go for a dip. Although not recommended if you are not sure footed.
Finish up at Cairns/Port Douglas. This region is your access to the Great Barrier Reef, Palm Cove, The Daintree Rainforest and a ton more amazing natural wonders in Australia. This is a must see. It is a long way north but totally worth the drive!
Like this post? Why not pin it or share it?