Whether you are hungry for more Gaudí delights, seeking some oxygen away from the city center, or simply looking for killer views of the city, Park Güell is well worth a visit!
That said, it's not the most straightforward attraction in Barcelona.
While its popularity on Instagram may make you think it's an easy find to just stumble across, that belies the difficulty many tourists have when finding this tucked-away park.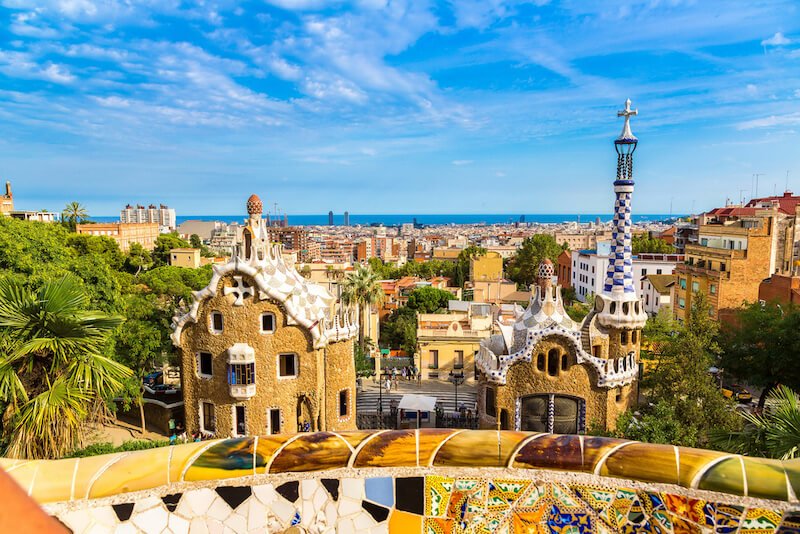 Note: This post contains affiliate links, which means I may receive a small commission if you purchase something through one of these links. Thank you for supporting the free content on this site! For more information on affiliate links and cookies, see my disclosure page for more details.
Here are my tips for visiting Park Güell while you're visiting Barcelona, as someone who has called the city home for a decade.
I'm letting you know 7 mistakes that are commonly made by people visiting Park Güell — so that you won't!
Mistakes to Avoid when Visiting Park Güell
1. Don't get lost!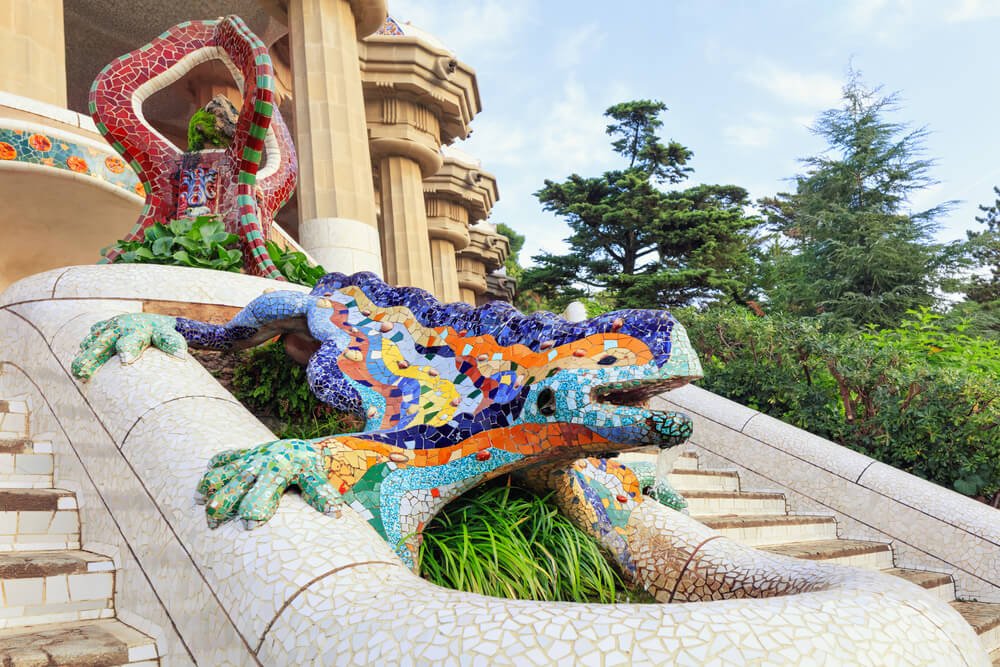 I live near Park Güell, and that means every single day I see bewildered tourists exiting the metro station, looking around for some kind of green area or that familiar friendly salamander… before turning to their phones with a look of puzzlement.
First things first: Park Güell is on a massive hill, and the two closest metro stations – Lesseps and Vallcarca – are a 10-20 minute walk away, and that walk is mostly in the direction of "up".
If you get out at Lesseps metro, you surface in Plaça de Lesseps, which is a pleasant if eclectic square with some eye-catching buildings as well as bars, cafes and restaurants if you feel like making a pit stop.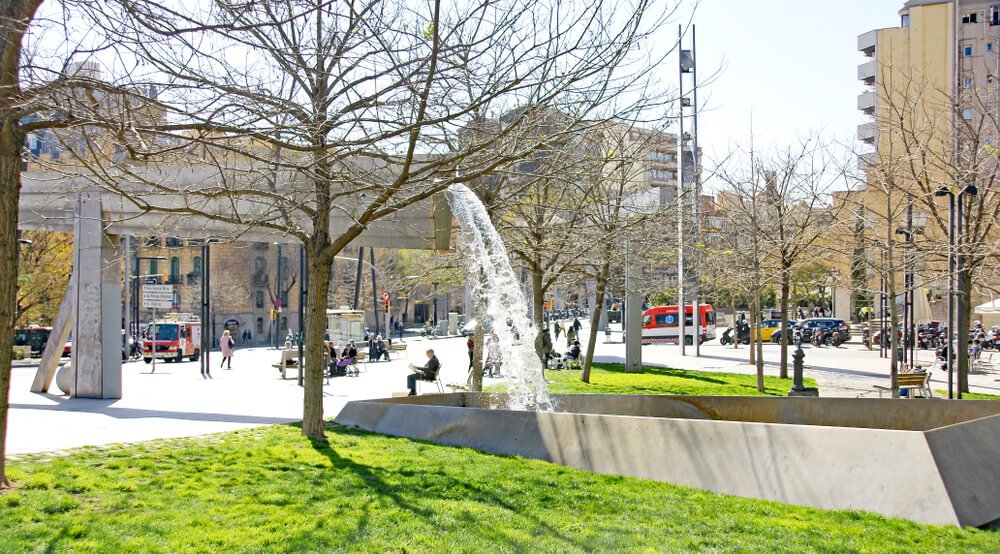 If you want to cab it from here – I am not a big taxi user but it's not a bad idea at all – this is a busy square where you are likely to be able to flag one down. The fare is about €6.
Another option – perhaps a bit more of an "experience" – would be to take the 116 bus from the corner of Plaça de Lesseps and Gran de Gràcia.
You can find a map of the route here and bus arrival times here.
The 116 is a "bus del barri", a neighborhood bus, roughly the size of a school bus, and it takes a winding a 13-minute route up the hill.
In peak season you will find tourists on it, but it's generally a way for local residents to get up and down the hill.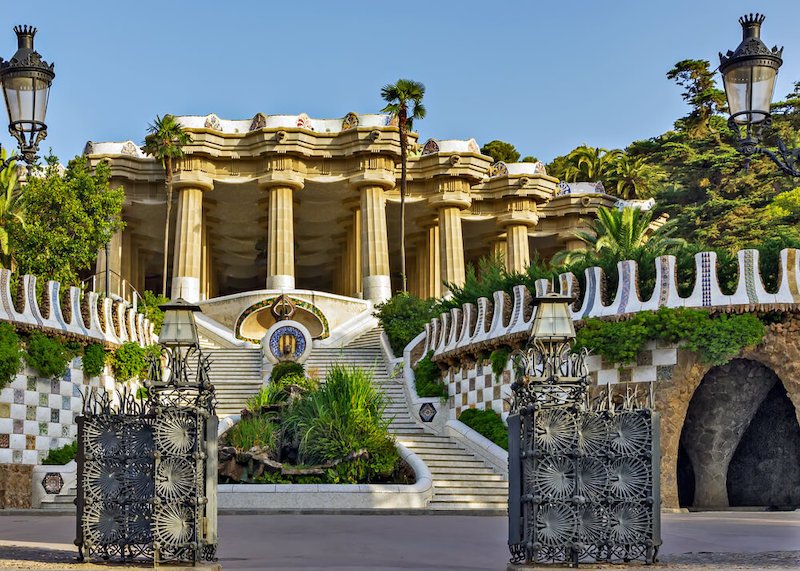 Finally, you can walk it, but it's extremely important to know there are a couple of streets with some escalators, which I would highly recommend.
The foot of Baixada de la Glòria street is about a 7-minute walk from Lesseps or about 5 minutes from Vallcarca, and the view from the top makes it a photo opportunity in itself.
At the time of writing, the escalators are being renovated and are due to reopen in December 2023.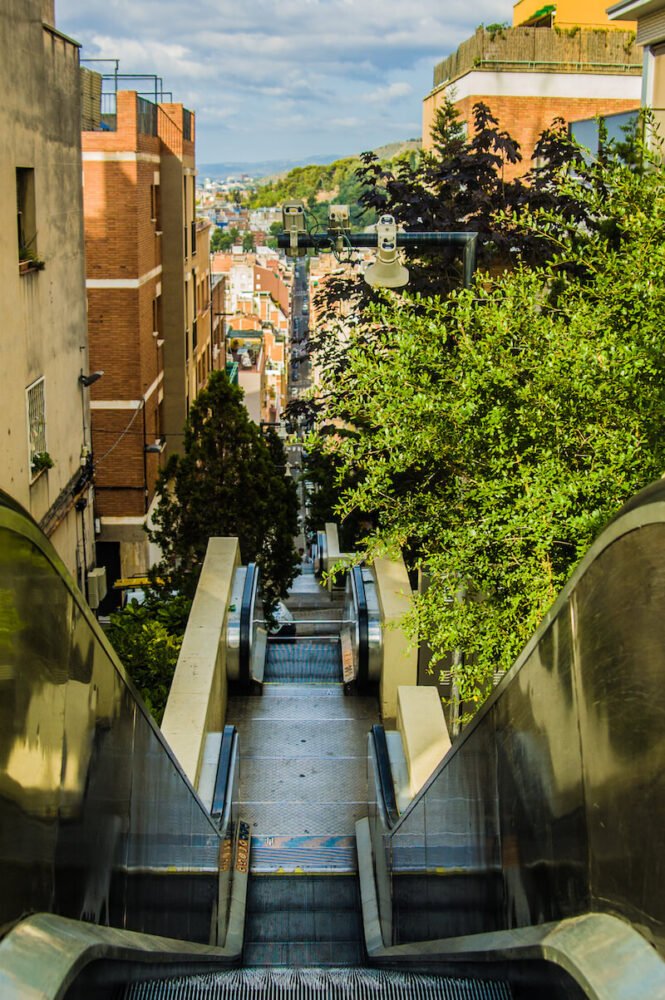 I used to live at the top of this street and even with the escalators, I'd say it's a pretty physical climb, not something I would recommend for older visitors, folks in flip-flops, etc.
For the rest of you, if you feel like buying a drink in the convenience store or getting a juice nearer the top – take the break, don't rush.
A curiosity about this route is that you end up at the back entrance of the park.
You climb up a final flight of stairs that leads to a winding path, before you finally come across the famous Plaça de la Natura esplanade, complete with its endless mosaic bench!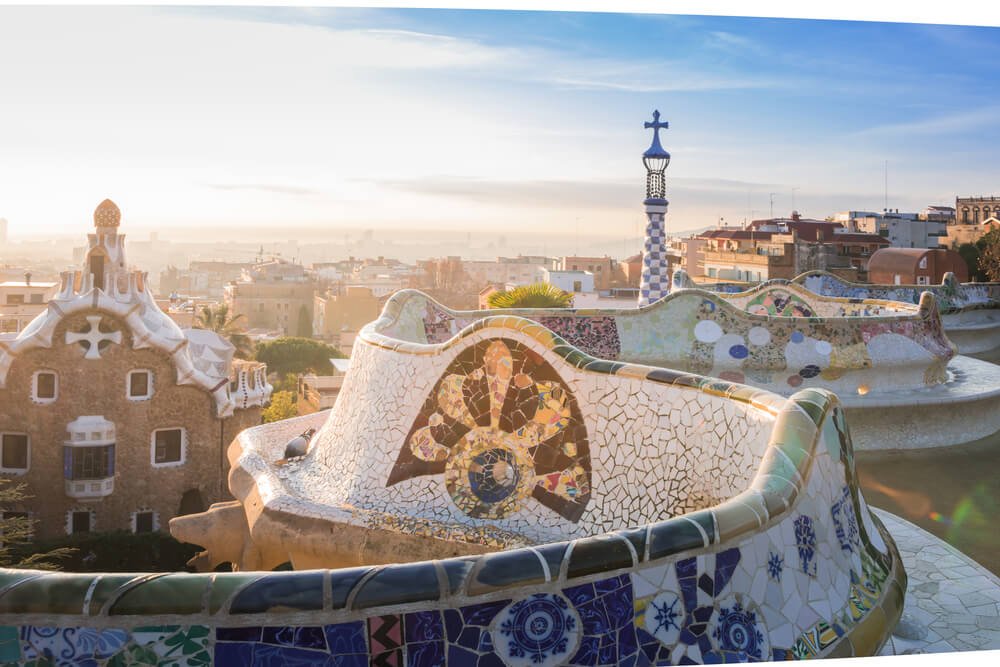 If Baixada de la Glòria is still being refurbished when you get here, the best option is the 17-minute walk [directions here] from Plaça de Lesseps via Av. del Santuari de St. Josep de la Muntanya.
This street only has one escalator, so it doesn't make the walk much easier, but it's better than nothing.
Finally, a word for those opting for Vallcarca station. Once you pass through the turnstiles, look up immediately and make sure you take the exit for Park Güell!
The word "vall" is valley in Catalan, which means that if you take the wrong exit, you will end up on the wrong hill!
If you find yourself going up a huge escalator, you need to turn around at the end.
Any detour from that exit in Avinguda de la República de Argentina is going to make your walk longer!
Vallcarca metro can also be a bit bewildering because when you come out at the Park Güell exit, the first thing you see is a rather abandoned-looking square lined with protest banners and derelict buildings.
This is a result of a tug-of-war between local residents and the city's plan to demolish their houses, which dates back to 1976.
As a result, many visitors immediately turn around and head towards the attractive-looking bridge: don't do that.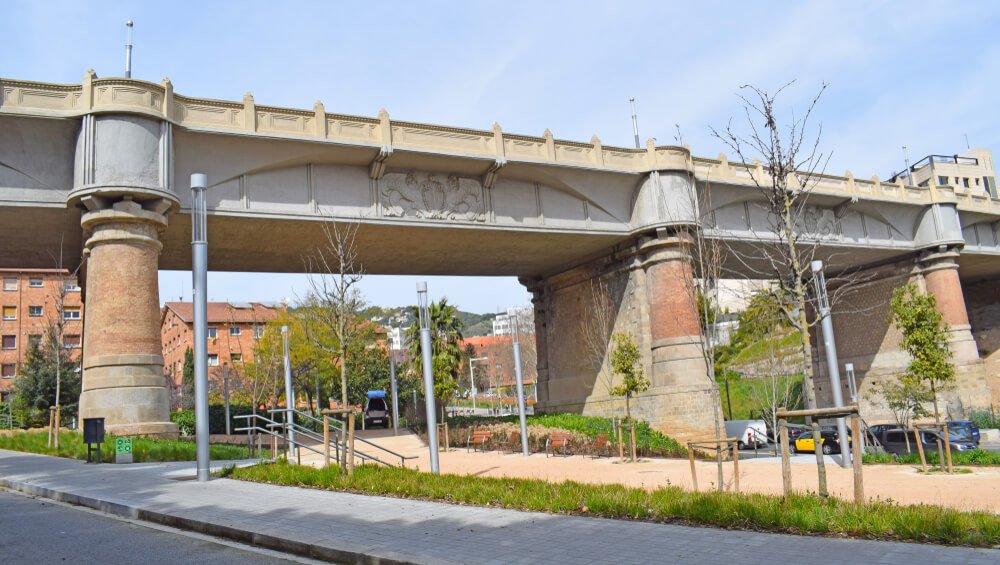 You have to walk downhill from the metro, past the aforementioned sad square, and this street (Avinguda de Vallcarca) will lead you either to Baixada de la Glòria or an escalator-free option for those seeking a real workout.
If all of this sounds really stressful, there are tours that will combine a trip to Gaudí's Sagrada Familia and Park Güell, handling the transfer for you as well as guided you through both.
It's not a bad option, although it's pricier than visiting everything independently.
2. You don't need to pay if you don't want to!
Park Güell is not some walled-in garden: its hillside setting actually lends it a pretty rugged, foresty feel in some places.
A consequence of that is that when the city decided to charge for entry, it only cordoned off the central, most famous part of the park.
So, if you want to go through the main entrance, past the salamander, under the rain-collecting columns and up on to the esplanade, you will have to pay.
As of writing, skip-the-line tickets are about $14, or about $25 if you want a guided tour too.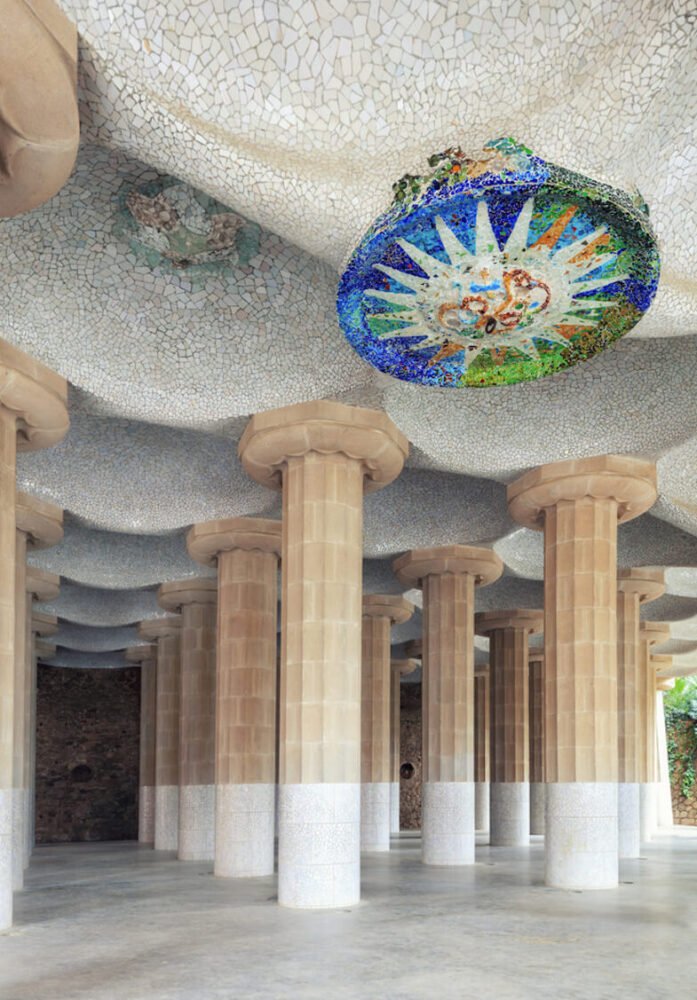 However, if you are more interested in the view and just getting a quick peek of the famous stuff from above, you can access for free from the Baixada de la Glòria end.
For those open to shenanigans, there is an option to sneak in. Local residents are given free access from 7:00 to 9:30 AM and from 8:00 PM to 10:00 PM.
Though in theory someone might ask to see the card that proves you are a local, I have heard tell of visitors gaining free access this way.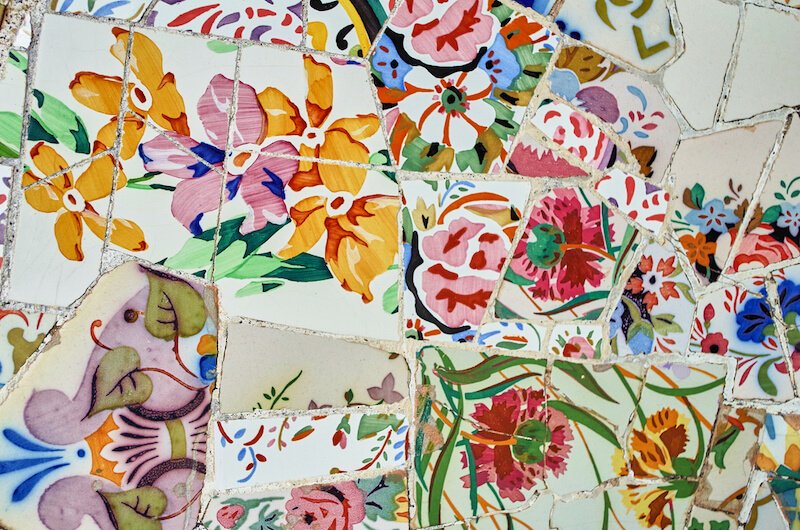 Finally, free entry is also available at specific times throughout the year:
November-March – On the first Sunday of every month, there are a limited number of free tickets available at the box office.
April – October – every Sunday from 5pm to 8pm.
As well as all day April 23rd (Saint George's day), May 18th and September 24th (during La Mercè festival).
3. Don't buy tickets from the box office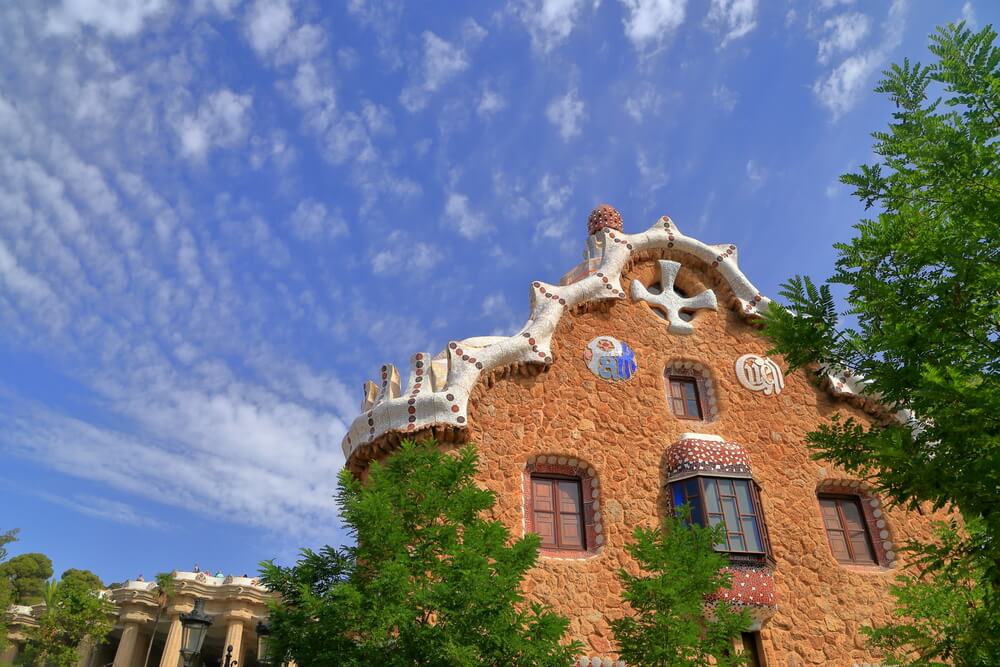 It is possible to buy tickets from the box office at Park Güell, but there are two distinct disadvantages.
One, there will definitely be a long line of people with the same idea.
But more importantly, two, there is a limited number of tickets for each time slot, so you might not be able to go straight in.
Booking a ticket online is straightforward enough, and it means you can rock up at the park knowing your entry time.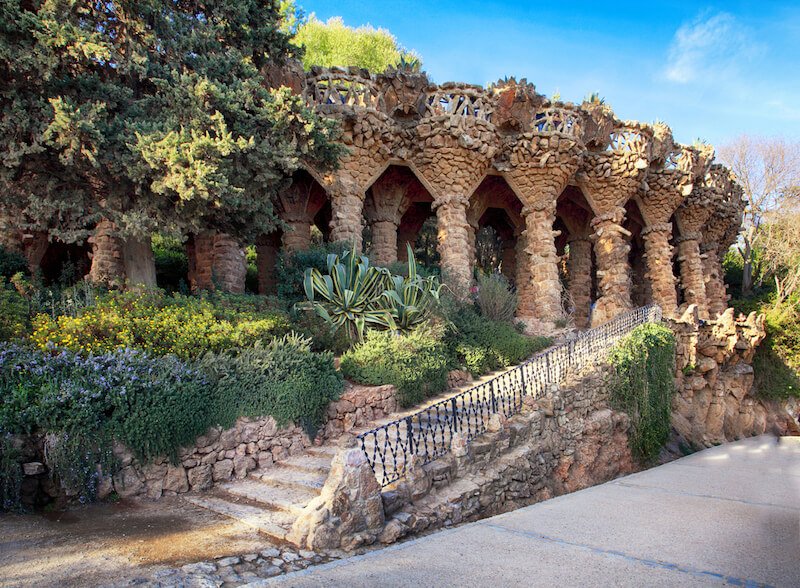 Checking in the off-season, you really only need to book a day or so in advance — looking now for the next day, I see plenty of afternoon spots available, though the morning is taken up.
In the high season, you may want to book earlier — especially if you want to visit during a less hot time of the day, like in the morning!
4. Don't forget to dress smart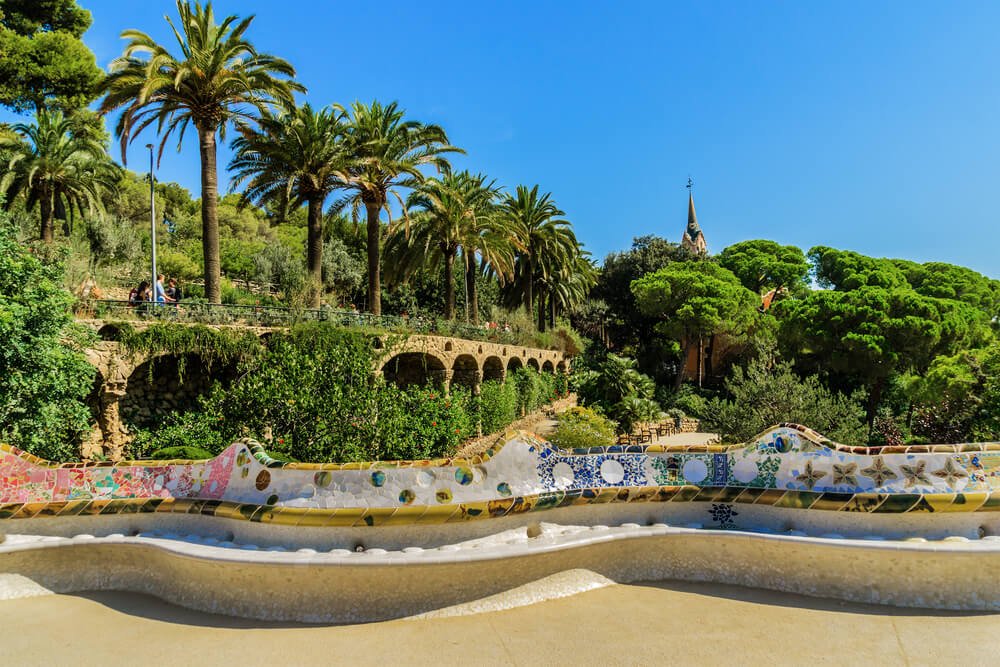 As noted above, flip-flops, dressy sandals, or any other impractical shoes are a no-no!
As well as the initial climb to get to the park, there are going to be steps and dusty trails, so I wouldn't wear anything flimsy or fancy on my feet.
Similarly, because the park is high up and open, it can feel very exposed to the elements.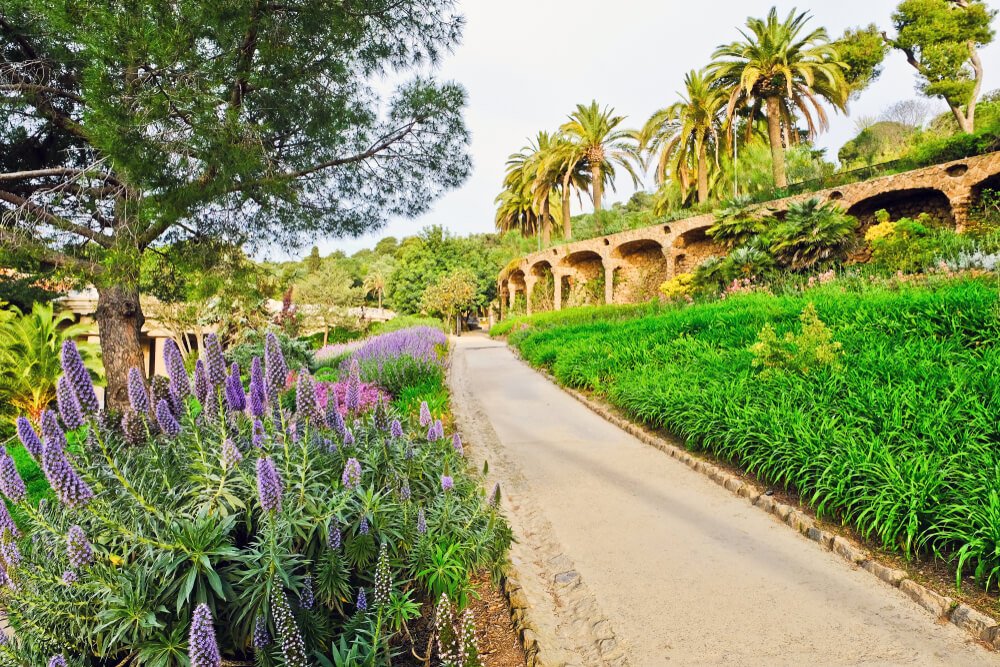 On an average day in Barcelona, that means the sun and the heat might get to you, so make sure you wear sunblock and be careful with exposing your shoulders or other delicate parts prone to sunburn!
There is some shade among the columns under the esplanade, and also under the trees, but there are also vast expanses where you might feel right under the sun. Bring water!
5. Don't be taken in by souvenirs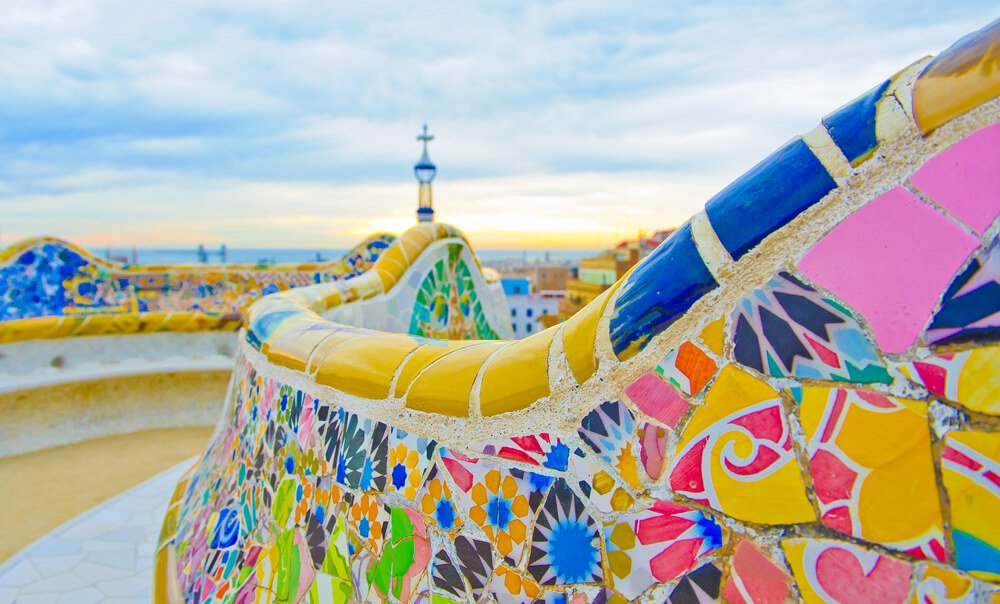 The walk from both Lesseps and Vallcarca will take you past a fair few souvenir shops.
Indeed, a bunch of them huddle close to the main entrance, along with a restaurant and some other joints.
I would really think of this as tourist central, so unless something unique really, really catches your eye, I would wait till I was in another part of town for snacks or knickknacks.
6. Don't forget about Gràcia!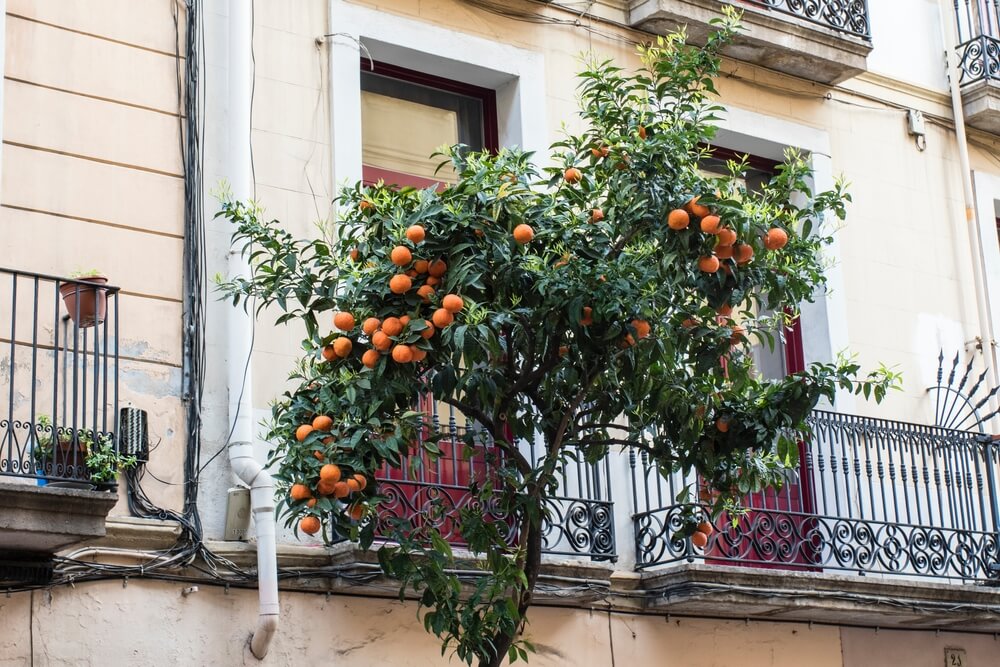 If you exit the park through the main entrance, you can follow the roads downhill towards Travessera de Dalt.
This road, teeming with traffic, will take you back to Lesseps if you hang a right, but if you cross and continue downhill it will take you to the neighborhood of Gràcia.
Gràcia occupies a strange position in the Barcelona tourism landscape. Not so long ago it was a villagey neighborhood, removed from the hullaballoo of the beach and the downtown area, but in the last twenty years its popularity has soared.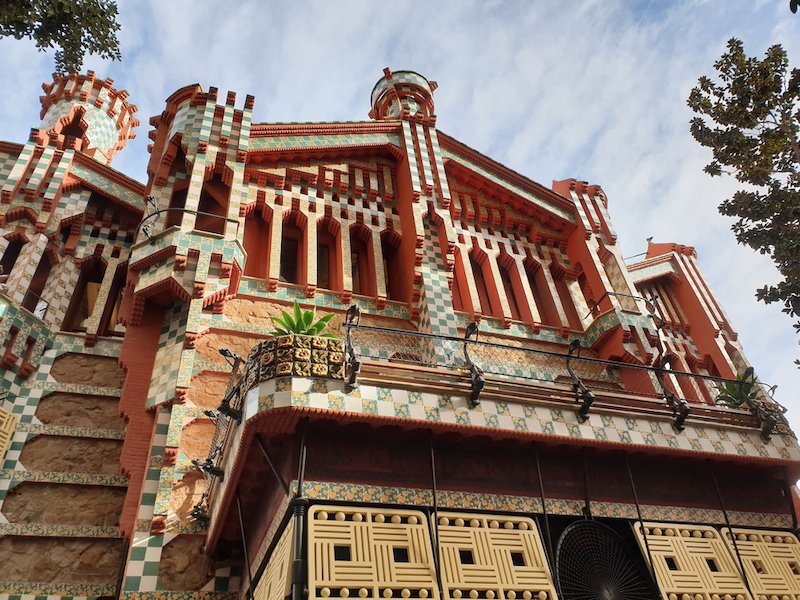 Nonetheless, I am sure many tourists still miss it – I'd say it's tourist-friendly rather than touristy – and its (kind-of) pedestrianized streets.
This area is home to picturesque squares and endless bars and restaurants that make it a great spot to treat yourself to something nice after your physical exertions.
It's also home to a few attractions, like Casa Vicens, another Gaudí site you can visit.
7. Don't say the names wrong!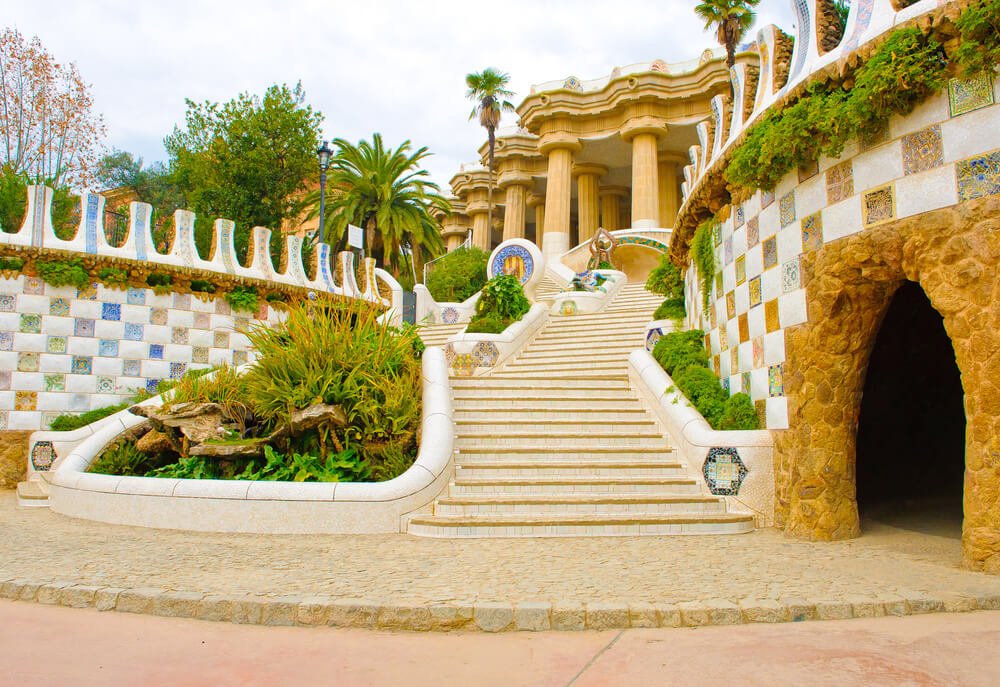 This last Park Güell tip is just for pedants or those wanting to impress locals.
Antoni Gaudí is "an-TOE-nee gow-DEE" not "AN-ta-ni GOW-dee"
Güell is a difficult one but "Gway" is closer than "Gwell". Even Spanish speakers have trouble with the Catalan ll at the end of a word – the best way I can describe it is as a fight between a y, an l and a j.
While some spell it "Parc Güell" as in Catalan, the original spelling was "Park Güell" as in English, because Mr Güell was looking to recreate a British-style garden
For any of you looking to take care with your pronunciation of people and places, I highly recommend Forvo.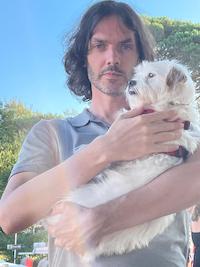 Leo McPartland flew to Barcelona on a romantic whim in 2009 and never made it home. He spends his time wandering the city's streets, beaches and mountains and is at his happiest discussing language learning, comedy and his creative pursuits. He is still more than capable of getting totally lost in Barri Gòtic.