Salt Lake City may just be one of the most picturesque cities in America: a gorgeously constructed town in the Salt Lake Valley, set amongst the towering Wasatch Mountain Range and bordered by the blue waters of the Great Salt Lake.
The city itself is a beautiful mixture of turn-of-the-century architecture and a modern landscape that offers indoor and outdoor activities year-round.
I've put together a 2 day Salt Lake City itinerary that highlights the best of what the city has to offer when you're visiting SLC for just a weekend.
SLC is a young and vibrant feeling city, with lots of student culture due to the presence of the University of Utah and Brigham Young University (BYU).
Whether you're flying into SLC for a quick city getaway, are combining it with the ski resorts of Park City, or are making SLC just one stop on a long road trip including Utah's 5 national parks, this itinerary is a great place to start.
Whether you're seeking solitude in nature or looking to dive into the latest up-and-coming cocktail bar, this SLC itinerary covers it all — so let's get started.
Where To Stay in Salt Lake City
Historic Luxury: The Grand America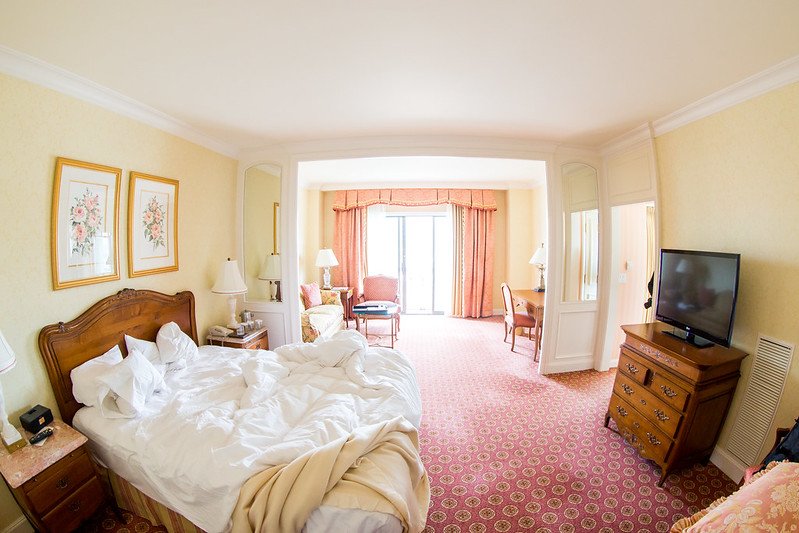 Note: This post contains affiliate links, which means I may receive a small commission if you purchase something through one of these links. Thank you for supporting the free content on this site! For more information on affiliate links and cookies, see my disclosure page for more details.
Located on 10 acres of immaculately kept gardens, The Grand America is a sight to see and experience! 
The building itself soars over downtown in grand opulence with its 24-story Old World-style architecture. This is no average run-of-the-mill hotel!
The lobby is decorated with hints of grandiosity, as ornate marble floors give way to classical French-style furnishings and beautiful works of art.
The attention to detail bleeds into the guest suites, as floor-to-ceiling windows offer unrivaled views of Salt Lake City's natural outdoor beauty!
Complete with a spa, dining room, and luxury shops, The Grand America is an entire entertainment venue in itself! 
Mid-Range Design Hotel: Kimpton Hotel Monaco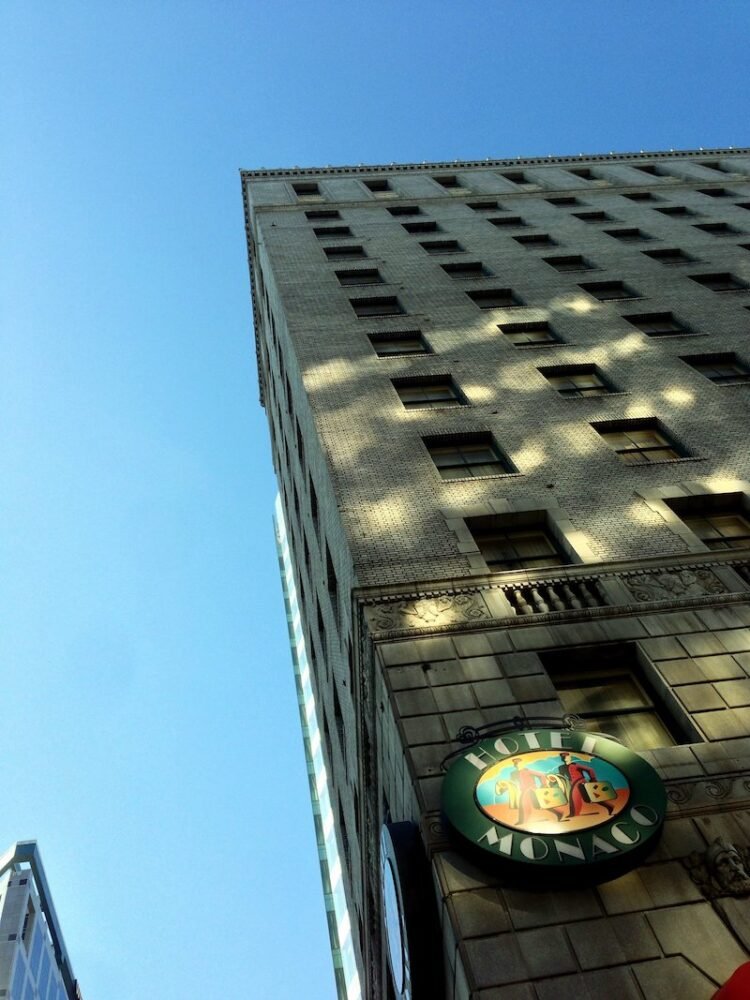 I love Kimpton hotels — their aesthetic is gorgeous, their locations are convenient (this one is just a few minutes from Temple Square!), and their amenities are extensive.
The Kimpton Hotel Monaco in Salt Lake City is no exception!
The hotel offers chic and spacious rooms (just look at those beds — swoon!). Plus, it has amenities like in-room massages and room service so you can really feel like you're getting the royal treatment.
It also has wonderful shared spaces like a luxe cocktail bar and tasty on-site restaurant serving beautifully-plated delicious meals.
What to Pack for Your Weekend in Salt Lake City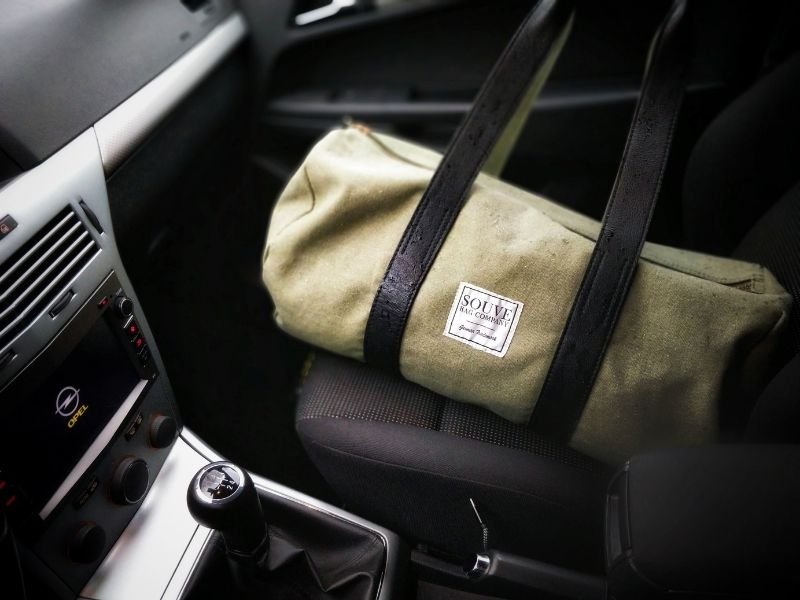 Comfortable walking shoes: This SLC itinerary has you walking all about the city, so you'll want a comfortable pair of shoes that can handle hitting the pavement for several hours!
I love my Birkenstocks and can wear them for days on end; another option might be a cute, lightweight white sneaker like this one.
Hiking shoes: If your walking shoes aren't quite up to hiking par, you'll want a pair of sneakers or hiking shoes that can handle the short hike up Ensign Peak on day two of this itinerary.
For a short hike like this one, I'd suggest some Nike running shoes which are lightweight and versatile enough to mix into your wardrobe.
Comfortable clothing (including clothes for a night out): Salt Lake City is located at 4,226 feet of altitude and has pretty drastically different seasons, so you'll want to plan for what to pack depending on the time of year (more on that below).
You'll want clothing comfortable for lots of sightseeing in the daytime temperatures, as well as clothing that's appropriate for a hiking.
You'll also want some nicer clothes for dining out at night or going out and exploring the SLC nightlife scene, and an outer layer for when it inevitably cools off at night!
Best Time to Visit Salt Lake City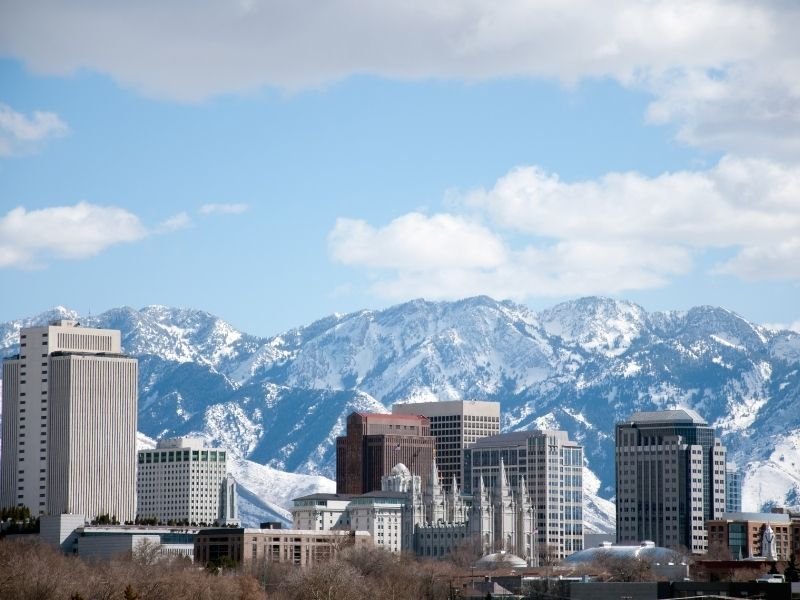 Salt Lake City is located over 4,000 feet above sea level, so it's prone to more shifts in temperature throughout the seasons!
The winter tends to be cold and snowy, with average temperatures between lows in the 20s and highs in the low 40s.
Spring and fall are more temperate, with average temperatures ranging from lows in the 40s and highs in the 70s.
Summer can get hot, especially in July and August, when average highs are around the 90s — but due to SLC's elevation, you'll still have lows around the 60s during the summer months.
It really depends on what you want to do during your weekend in Salt Lake City. If you're visiting SLC as a hub before you go skiing in Park City, then winter of course would be ideal.
However, for general hiking and exploring, the months of May, June, September, and October probably offer the best combination of pleasant daytime weather and less rainfall (spring can be quite wet in SLC!)
Day 1 of Your SLC Itinerary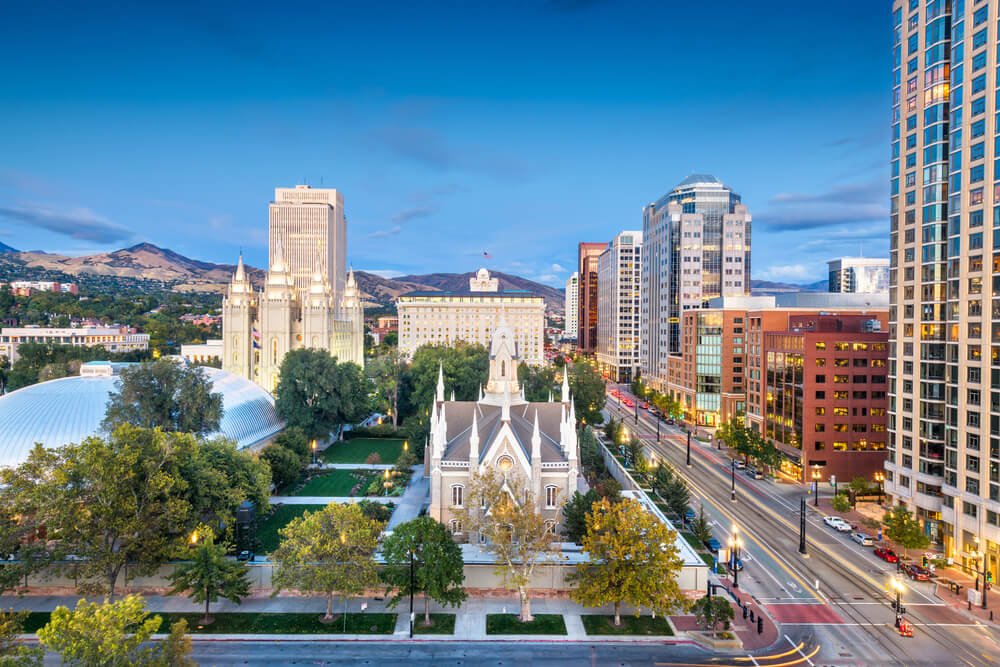 Check into your hotel.
Start your two-day Salt Lake City adventure by checking into one of the most well-known hotels in the heart of downtown SLC, The Grand America. 
The hotel is in the perfect location for exploring the downtown area and its surrounding landscape, so let's drop off your bags and get to exploring downtown SLC!
If The Grand is all booked up, Hotel Monaco is another great option which we discussed above.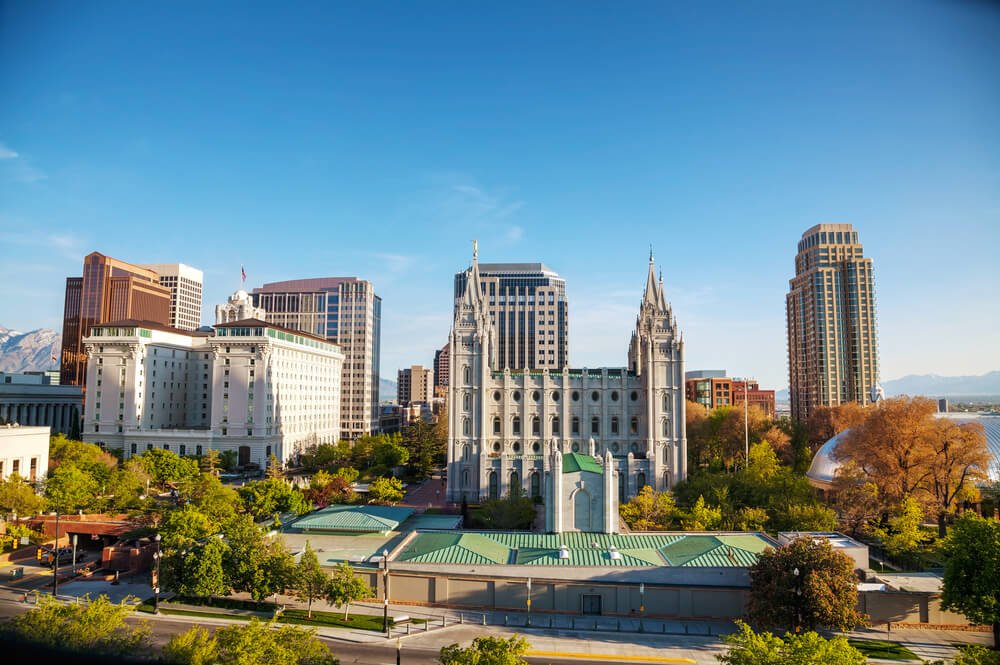 Grab breakfast at Penny Ann's.
Downtown Salt Lake is extremely easy to navigate, and most places are very easy to get to by foot or bicycle. The city also offers a bike-share program that simplifies transportation!
Once you've dropped off your bags at the hotel, hop on one of the city bikes and set off biking to Penny Ann's Cafe for breakfast!
This classic American diner serves hearty plates of some of the best breakfast foods in Salt Lake. Deemed home of the "heavenly hot cakes," everyone comes for a massive stack of their famous pancakes!
My absolute favorite thing on the menu is their hot cake sandwich. Bacon and eggs are sandwiched between three of their famous hotcakes and drizzled with syrup.
It's a decadent breakfast meal that can only be experienced at Penny Ann's. Top that off with their bottomless house coffee and you're ready to explore the city!
Wander around Temple Square.
Salt Lake City has a gorgeous downtown that is every sightseer's dream!
On my first day in a new city, I like to spend the afternoon getting to know the vibe of the city and seeing some of the most famous architecture that surrounds the city.
Temple Square is number one on my list of where to start your Salt Lake City sightseeing because of its rich art, culture, and history.
Temple Square is a beautiful complex of more than 10 acres of meticulously-groomed grounds that will take your breath away, including the main Mormon temple, Salt Lake Temple.
It's owned by the Church of Jesus Christ of Latter-day Saints (aka the Mormon Church, who play a huge role in SLC history), but now, the name has changed to include other churches adjacent to the area of the Mormon Temple.
It's easy to spend a solid hour walking the grounds or discovering the beauty inside. If you time it right, you can catch a free performance from the Tabernacle Choir or just spend time delving into the elaborate architecture of its interior.
There's also the Family History Library on one side of Temple Square, which is run by volunteers from the Mormon Church who will help you research your family history and genealogy.
If you happen to be visiting at Christmas time, you can catch the array of festive lights and nativity scenes displayed from around the world!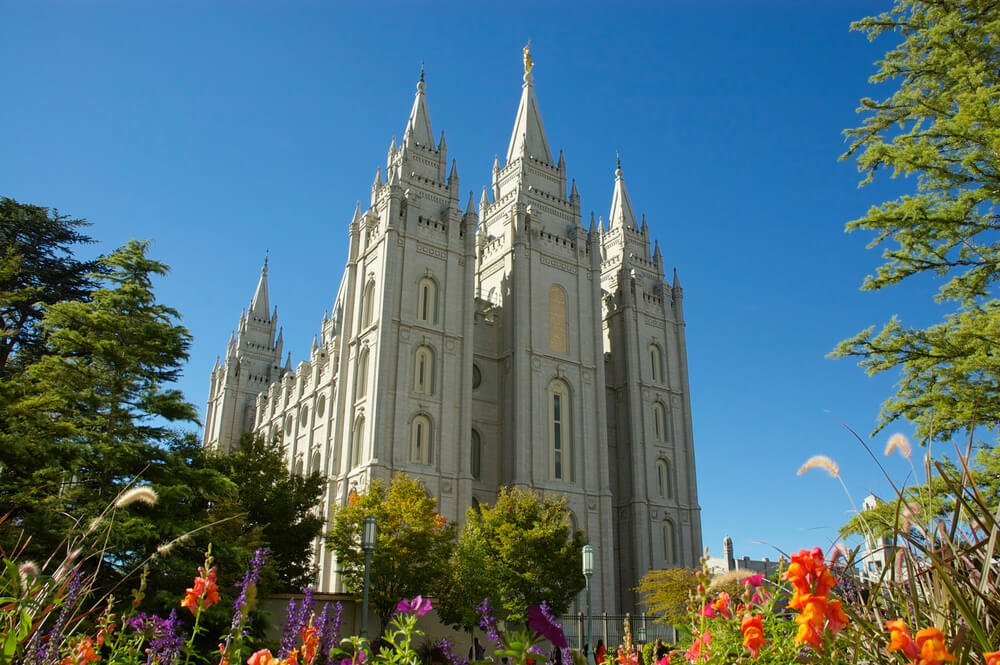 Wander the shops at City Creek Center.
After you've had your fill of architectural beauty, make the short walk over to City Creek Center for an amazing upscale shopping opportunity.
City Creek Center is lined with over 100 stores and restaurants and caters to provide entertainment in its open-air atmosphere complete with a retractable roof for the days of inclement weather.
Even if you're not into shopping, it's easy to enjoy City Creek Center for its foliage-lined walkways and babbling creek that runs the entire two blocks of the mall.
It's reminiscent of The Grand Canal Shoppes in Vegas with water shows and various art exhibits lining the pathways. There is always some sort of entertainment to compliment your spending spree!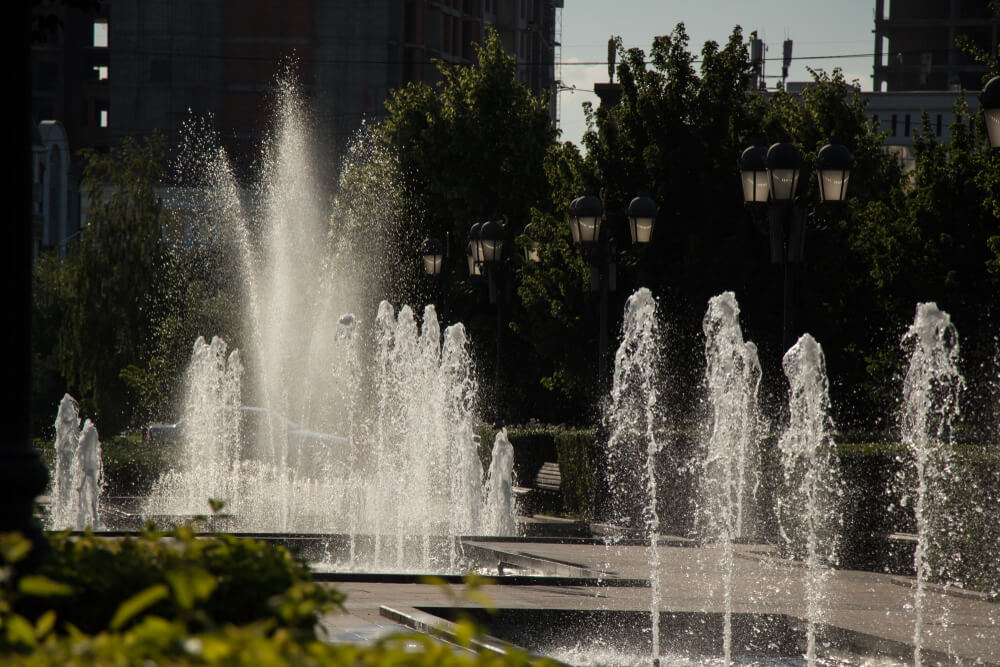 Grab a drink at Quench It.
All the walking and shopping calls for a unique Utah treat! Lying just a mile down N West Temple Street is Quench It soft drinks.
You're probably thinking soda? Really? But hang in here with me! Quench It isn't just your regular soda drink.
They serve what the locals call dirty soda and it's a must-try! Dirty sodas have garnered a cult like following in Salt Lake and their shops offer a fun, colorful atmosphere for enjoying the bizarre drink.
Dirty sodas are a combination of your favorite classic soft drink and spiked with a shot of flavorful Torani Syrup with a splash of coconut cream.
It's a wildly delicious combination that'll supply you with a good shot of sugar to amp up your afternoon!
Check out the local street art.
With sugar running through your veins, continue through downtown to snap some pictures in front of Salt Lake's famous street art!
Street murals have begun to take the city by storm and there are some incredible works of art hiding around street corners.
My favorite way to spend the late afternoon is seeking out some of these works of art. Here's a list of my favorites and their locations to help you navigate around the city!
The Magic School Bus: Where aremy fellow 90's babies? So you remember watching The Magic School bus in science class? Well, this mural is über reminiscent of those days!
Located at 800 S 15th E, this mural will bring back all the wonderful memories of Mrs. Frizzle and her magic adventures complete with a DJ dragon and floating candy!
The Book Wall Mural: Located at 222 South Main Street, this massive book mural has some of the world's most famous books painted in gigantic form!
You'll find the spines of Harry Potter, Gone With the Wind, and The Scarlet Letter painted in meticulous detail. It's a super fun place for a colorful photoshoot!
Rock Legends: I love rock music so the Rock Legends Mural is my favorite mural in downtown Salt Lake! Located at 162 400 W on the side of the famous Gateway shopping center, this colorful iconic mural is worth the visit.
The faces of eight rock legends are painted in bright, colorful fashion. I can't help but bust out an air guitar while I walk past the faces of Jim Morrison and Jimi Hendrix!
Grab a fancy dinner.
Head back to the hotel and clean up for a five-star dinner at Current Fish and Oyster.
Current serves up the best seafood in downtown Salt Lake City!
If you're wondering about seafood in a landlocked state like Utah, don't! Their menu is full of the freshest seafood flown in daily from around the world.
Start off with their smoked clam dip as an appetizer and move on to their caramelized salmon for the main course. Not only are the dishes plated to appeal to the eyes, but the food itself will blow you away!
Set in a vintage brick building, Current has kept the simplicity of its original construction with brick walls, concrete floors, and hundreds of Edison lights that warm up the space.
Massive black booths and a sprawling bar add a trendy, welcoming feel that really sets the tone for enjoyment.
I tend to hold out on cocktails here as their neighboring restaurant, Undercurrent steals the cocktail show!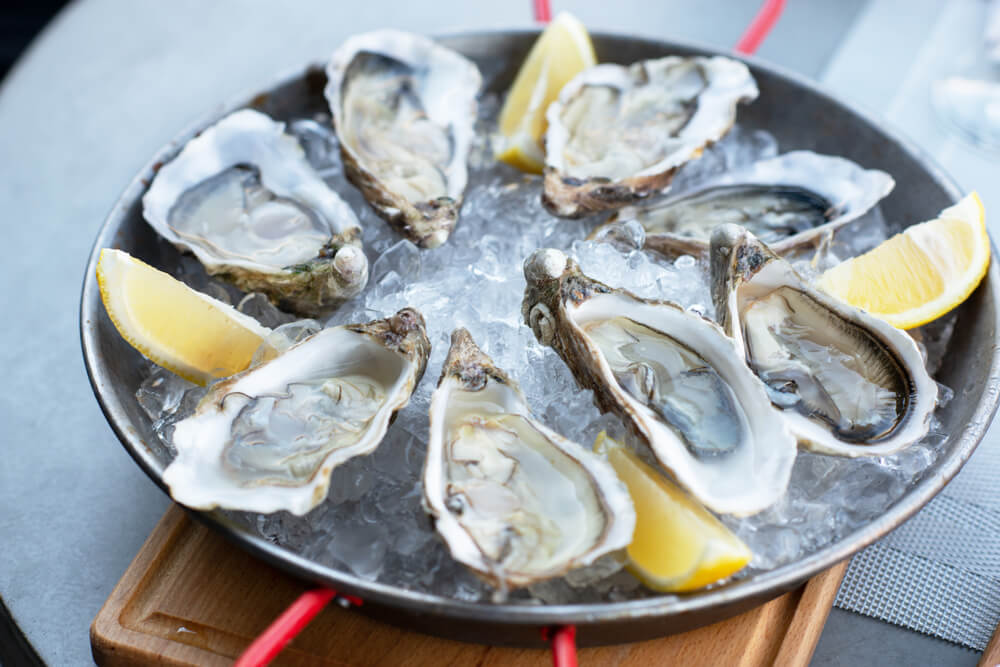 Grab drinks at Undercurrent or go see a show.
After dinner, spend the rest of the night one of two ways to see nightlife done SLC-Style
If you want to have a low-key night with a few drinks, walk across the street to their sister cocktail bar, Undercurrent.
Here you'll find carefully crafted cocktails in a contemporary but comfortable setting. The entire interior has a nautical theme vibe that carries over into their drink selection. I love their Hanzo Steel cocktail or their Sea Legs cocktail!
If you find yourself stumped on what to order, tell the bartender you want to Walk The Plank and they'll decide the fate of your drink.
If you feel like listening to some rock and roll music, Salt Lake is home to a few music venues that are well-known in the industry!
If you want to catch an intimate show, check out Kilby Court. Kilby Court is tucked away on a side street that was once a garage and offers an extremely private setting showcasing small acts.
Although big names such as The Head and the Heart and The Shins have played at the venue, it caters to the more up-and-coming artists now.
It's a fantastic way to discover new music or to hang out in a friendly environment that offers entertainment in an intimate but inviting setting.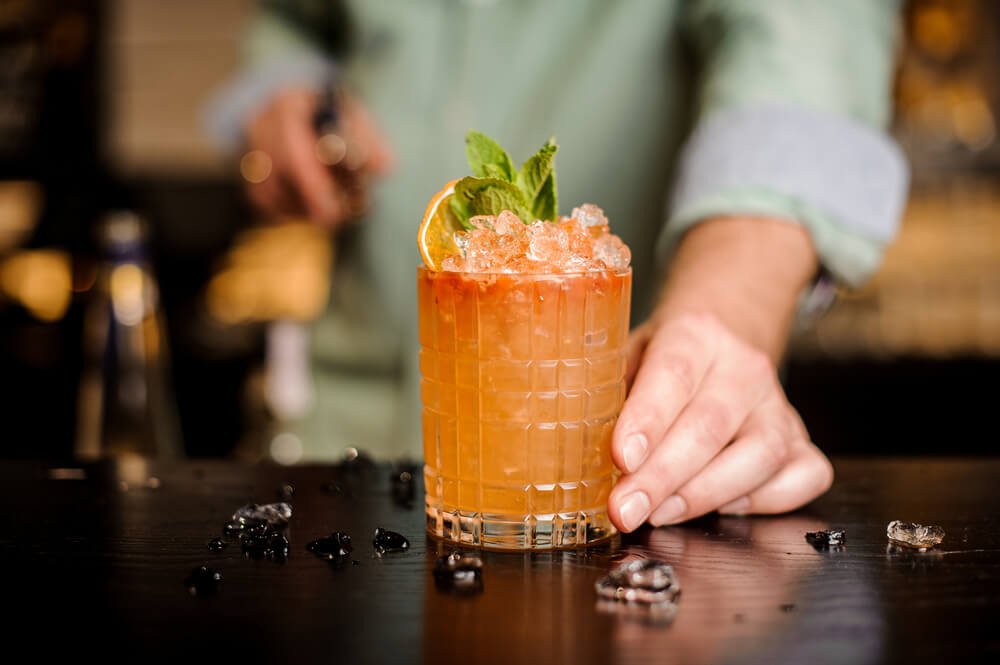 Day 2 of Your SLC Itinerary
Your second day in Salt Lake City is all about the great outdoors!
Salt Lake offers unrivaled views of Wasatch Mountains, the Great Salt Lake, and miles and miles of the beautiful Utah landscapes!
Hike up Ensign Peak.
Wake up early and start your day with a short hike up Ensign Peak!
Ensign Peak lies in the foothills of Salt Lake and offers an entirely different view of the city. The trailhead starts off in a residential area just behind the Utah State Capitol building.
The trail is an easy and enjoyable half-mile ascent that reveals the city from the perspective of 5,400 feet!
If you time it right, it's the perfect way to catch a Utah sunrise or to just enjoy watching the city wake up from above the horizon.
Stop by the Utah State Capitol building.
Descend Ensign Peak and consider stopping at the State Capitol Building since you'll be so close!
The grounds surrounding the building are beautiful and the Capitol itself is something to marvel at, so it's absolutely worth some time on your weekend in Utah to dedicate to exploring the area.
Sitting on top of a hill, the ornate beauty and storied history of The Capitol building are captivating.
You can hop inside for a free tour or guide yourself through the magnificent hallways and overlooks at your own pace!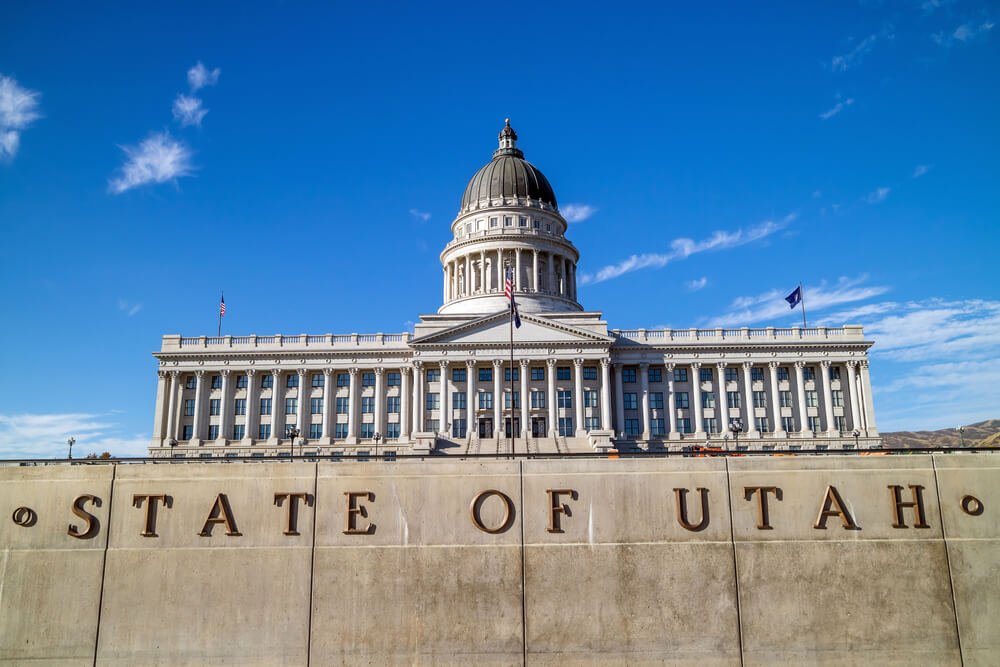 Grab a cup of coffee (and some breakfast) to fuel your day.
After an early morning, head straight to Salt Lake Roasting Co. for a fresh cup of coffee and homemade pastries!
Salt Lake Roasting Co instantly became one of my favorite coffee shops in Utah because of their warm, inviting atmosphere.
You'll feel instantly welcomed into the quaint coffee shop beginning with the inviting blue and yellow bricked building that's impossible to miss!
The interior is a gigantic two-story roastery with a steampunk flair. All their coffee is fresh roasted daily and the pastries are made in-house by their pastry chef.
If you're in the mood for a more substantial breakfast, you'll want to try out The Park Cafe.
Located in the Liberty Wells area of Salt Lake next to Liberty Park (which you should totally check out!) it's the perfect place to enjoy a comfort-food-style breakfast.
Their breakfast omelets are to die for and their French toast tastes just like grandma's!
The Park Cafe has been a family-owned staple in Downtown Salt Lake since the 1980s which gives it that welcoming feel.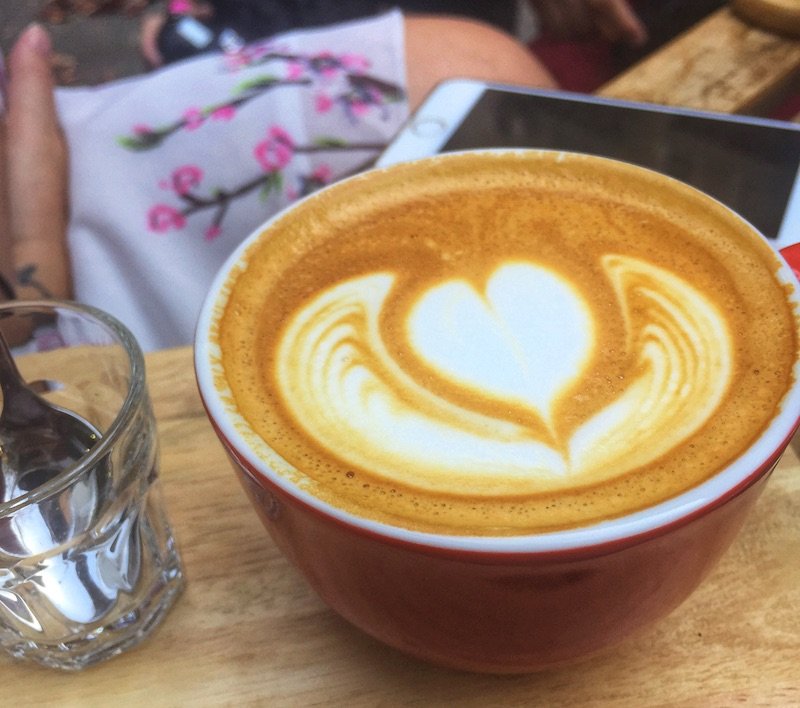 Check out the Great Salt Lake and Antelope Island.
You can't come to Salt Lake City and not experience the Great Salt Lake!
I've found the best and most beautiful way to do this is to spend the afternoon exploring Antelope Island State Park. What makes this park so unique is its location and the hundreds of free-roaming buffalo!
Antelope Island is a small peninsula jutting out in the middle of Great Salt Lake. My favorite way to explore is to take the hiking trails around the park.
My favorite two trails are the Buffalo Point Trail and Frary Peak.
Buffalo Point Trail is an easy 1-mile hike that has incredible views of Great Salt Lake and tons of wildlife.
Frary Peak is a little more intense at 6 miles but because of its elevation gains, the views are incomparable!
Another way to enjoy the afternoon is to take a dip in the Great Salt Lake at Bridger Bay Beach.
This large sandy beach is located on the banks of Great Salt Lake and offers easy access into the water.
The experience of swimming in the Great Salt Lake is unlike any other because you can effortlessly float due to the high salt content. It's definitely a must-do Utah bucket list activity!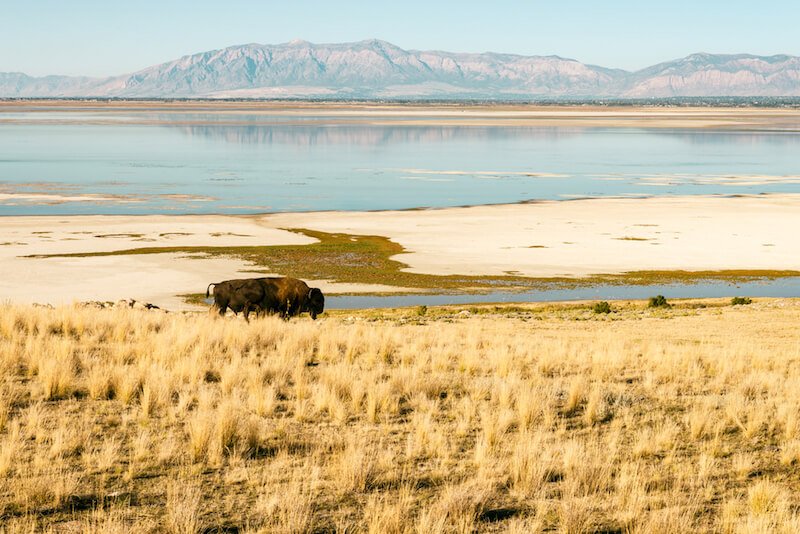 Grab a local beer.
Head back into the city and grab an afternoon beer at Proper Brewing.
I know Proper Brewing is the top brewery in Salt Lake because the locals could not stop talking about this place! It turns out, their suggestion was right!
Proper Brewing takes pride in their microbrews and innovative beer combinations such as the beertini (just try it, as weird as it sounds!).
The atmosphere is your quintessential brewpub with arcade games and pool tables for entertainment.
Large bay windows look out to the city of Salt Lake and every soul in the joint seems to be having a lovely time!
When I visit a brewery for the first time, I always pick up a flight so I can sample most of their menu.
While I loved all the samples, their Belgium Dubbel really stood out to me. It's a wonderful mix of low-key malty herbs and spice.
To make an afternoon here, grab a burger from their onsite kitchen and enjoy the relaxing atmosphere with a beer in hand.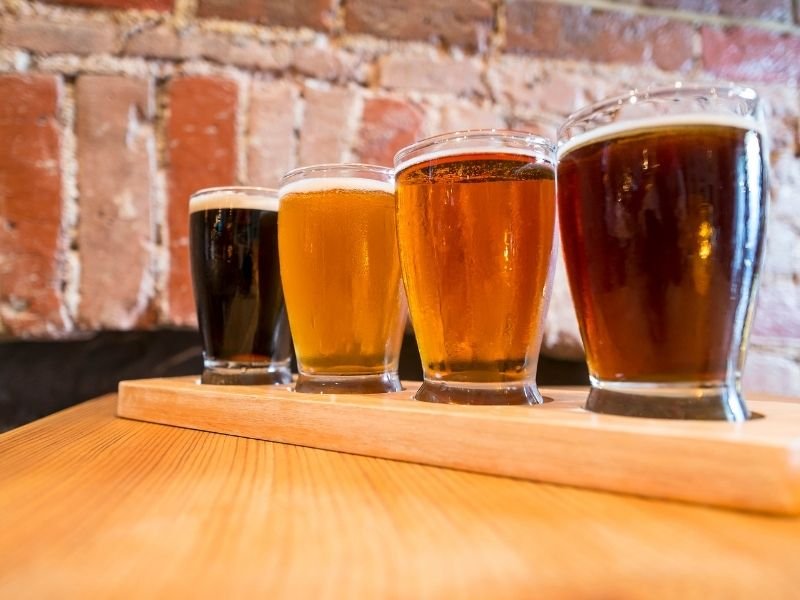 Check out Gilgal Garden.
On your way back to the hotel, stop at Gilgal Garden. Gilgal Garden is a hidden gem in the middle of Salt Lake City and is most enjoyed after a beer…seriously!
It's a weird place and to enjoy it, you'll need an open mind. Located at 749 East 500 South, Gilgal Garden sits in an unassuming lot in a residential neighborhood. It's easily missed if you don't know what you're looking for.
Gilgal is a sculpture garden created by Thomas Childs that consists of 12 sculptures and dozens of stone engravings depicting poems, scriptures, and texts. There's some funky stuff there, like a Sphinx with the head of Joseph Smith, the famous founder of the Mormon church.
It's a fun and free way to experience some of the culture that lies in the heart of Salt Lake City.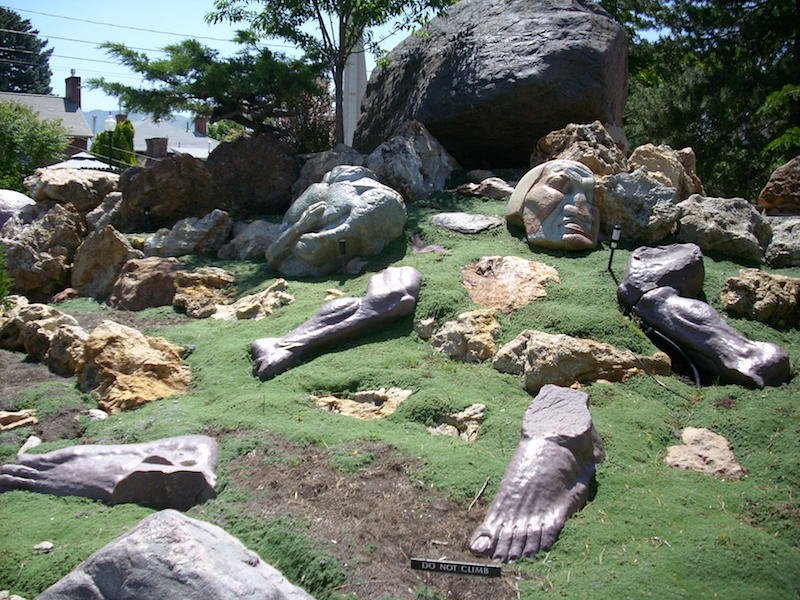 Stop by Red Butte Garden.
This is a great place to stop on your way to your next SLC hike, the Living Room. The trailhead is right nearby so it's a quick and convenient stop.
In the Red Butte Garden, you'll find the Natural History Museum of Utah (a great place to stop if you are traveling with kids) as well as several trails lined with beautiful flowers.
This is where the Red Butte Garden Amphitheatre is as well, named for the park, where you can often find larger acts when they pass through SLC on tour.
Another interesting place to visit while here is the Water Conservation Garden which creates a beautiful, rich-feeling environment that is truly sustainable and shows that drought-resistant plant life can be absolutely beautiful.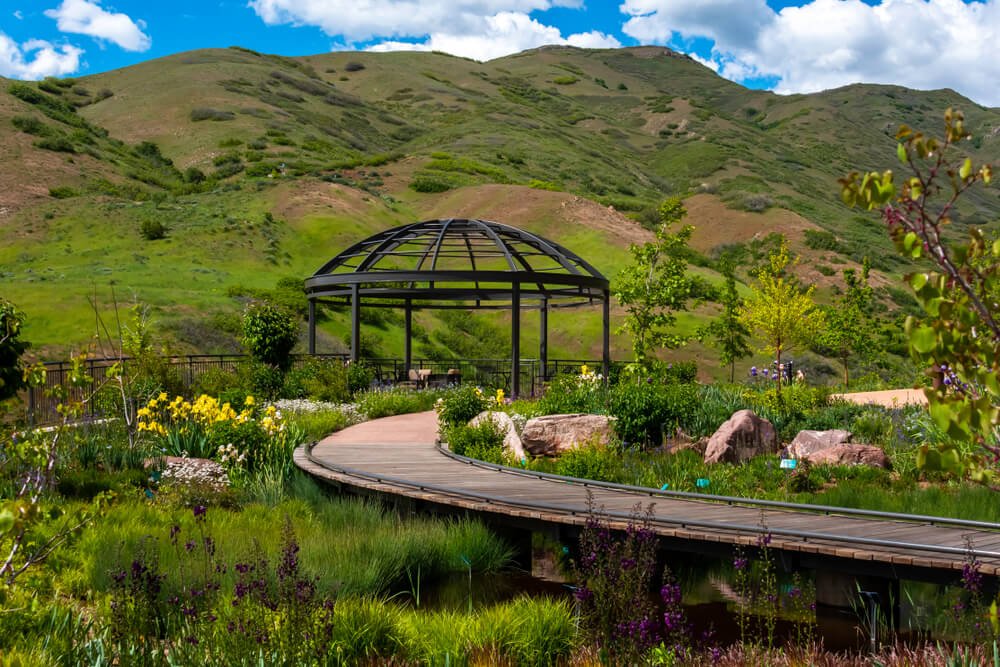 Hike to the Living Room for sunset.
Hikers love the Living Room for its epic views over SLC which are particularly beautiful at sunset!
This 2.2-mile out-and-back hike leads to incredible views of Downtown and the surrounding landscape.
Sit above the horizon on "chairs" made from surrounding rock and enjoy the afternoon high above the city.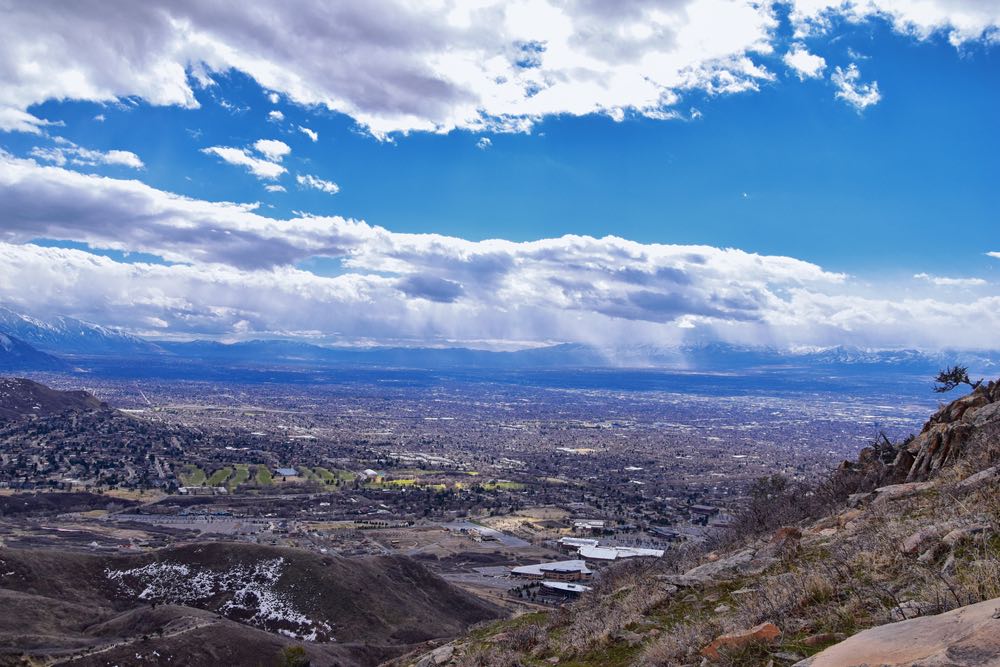 Have a delicious dinner out.
After your full day of enjoying the outdoors, head back to the hotel and clean up for dinner. I love exploring cities and trying different cuisines that are unique to the area.
On my last trip to SLC, I found the most delicious Mediterranean food in Downtown called Spitz in the Sugar House neighborhood. As soon as you step foot into Spitz you're having a good time!
The 'order in line' restaurants creates a fun atmosphere with splashes of color through the entire interior and decks of cards stacked up on every table.
I usually order one of their famous doners wraps. If you've never had a doner wrap before, you're in for a pleasant surprise!
These massive wraps are stuffed with every type of Mediterranean meat and veggies curled up in a delicious tortilla-like wrap. I always order the Berliner Doner, a combination of feta, carrot slaw, cucumber, and tzatziki!
Not only is each entree tasty, but it's also served in a way that is every bit worthy of the 'gram. They also have house specials such as their Street Cart fries and doquitos (fried lavash bread stuffed with feta and aioli, like a Mediterranean taquito).
You'll never leave this place hungry and you'll be dreaming about it long after you leave Salt Lake City!
Sate your sweet tooth.
You can't leave Salt Lake without experiencing the decadence of their dessert scene! Like my main meal, I love exploring the latest and greatest dessert hangout throughout the city.
I'm so glad I stumbled upon The Dodo, also in Sugar House. Without question, The Dodo serves up THE best pie in the world among other desserts!
When I walked into The Dodo I could smell the sugary delights right away. They have 12 staple pies that can be ordered all year round, including peanut butter cream cheese, chocolate almond moose, and key lime.
I ordered the Caramel Coconut Coffee Cake and to this day, I still think about it!
They also serve up ales, cocktails, and wines to go along with dessert. The Dodo is a wonderful place to hang out and enjoy the beautiful Utah night on their warmly lit, comfortable patio.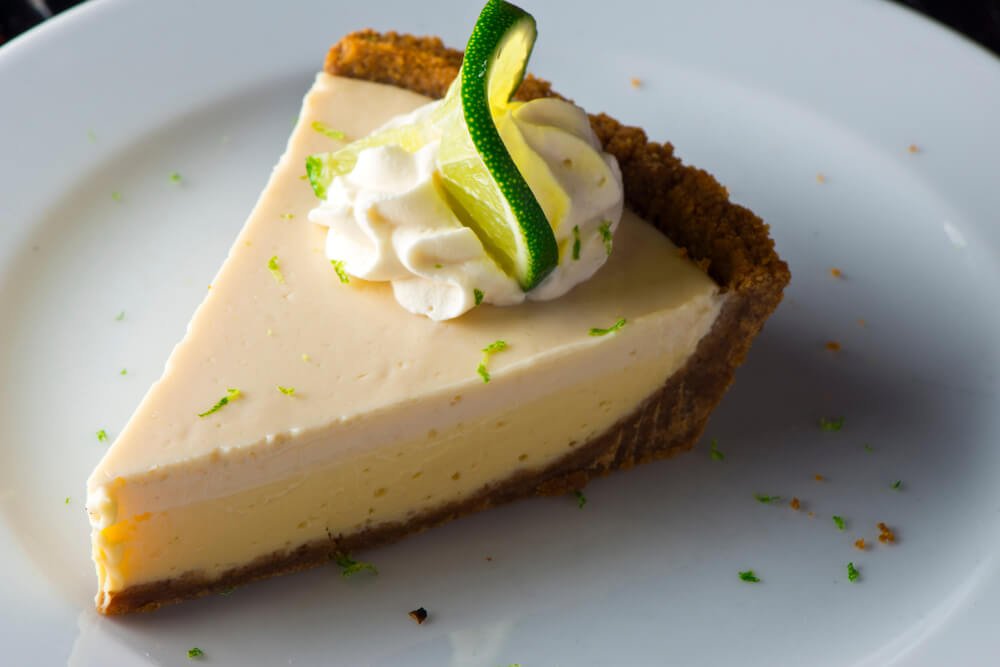 Finish the night under the stars.
Wrap up dinner and dessert and get ready for a night under the stars at South Physics Observatory.
South Physics Observatory offers star parties that are open to the public on clear nights! Armed with professional astrologers, you can gaze up at the universe in their beautiful planetarium and learn all about the planets and galaxies!
They also open up for special celestial events such as meteor showers and comets. If you're lucky enough to be visiting Salt Lake during a time like this you're in for a once-in-a-lifetime experience!
All their events take place outside, so come prepared, as Utah's night can get a little chilly.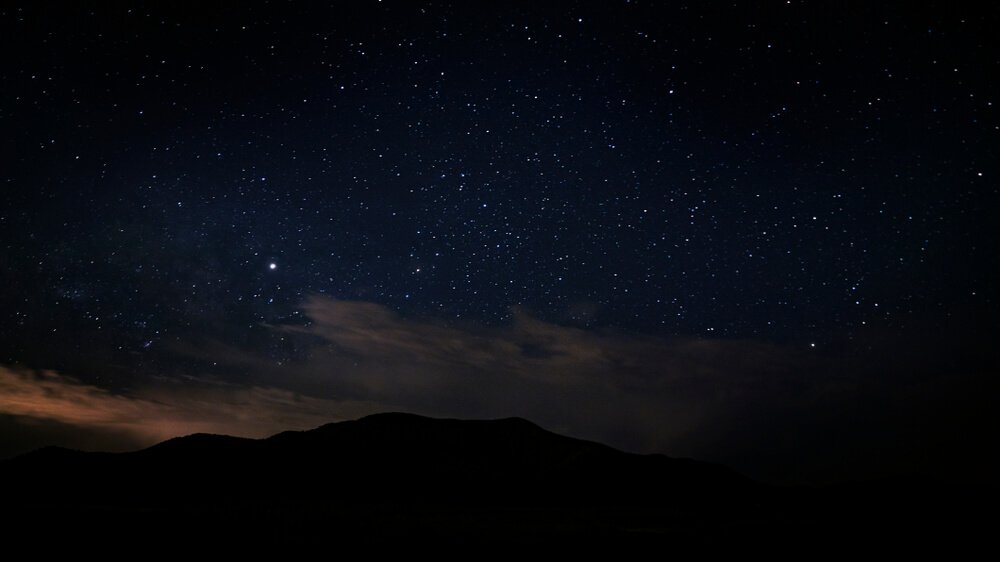 More Time in SLC? Utah Day Trips Worth Taking
If you go a little further afield, there's so much to see in the rest of Utah. (You can check out my 7-day Utah itinerary for some inspiration).
Just want to do a quick day trip? Just about 20 minutes from SLC, you can head to Big Cottonwood Canyon and Little Cottonwood Canyon in the Wasatch Range. This is a great place to visit in fall when the beautiful quaking aspens change colors!
The Bonneville Salt Flats are another must-see just an hour and a half outside of SLC — there's no place quite like it in the US!
Of course, in winter, there's no place like Park City Mountain ski resort, home of the Sundance Film Festival and lots of great winter ski trails and activities!
For typical red rock landscapes, head to Moab for both Arches National Park and Canyonlands National Park, or head towards Las Vegas where you can see the beautiful Zion National Park.
Sabra is an adventure-hungry outdoor enthusiast originally from Dallas, Texas. She has been to 33 states, 3 countries, and has traveled America while living out of the back of her truck. Besides writing, Sabra can be found powerlifting, running her online personal training business, and enjoying time with friends and family.