It's 2018. Every single person you know has probably already been to or is planning a trip to Iceland. It's not surprising: Iceland is pretty much Instagram-perfection.
We've all seen those photos of the Blue Lagoon, picture-perfect waterfalls, and pristine black sand beaches. But let's pull behind the curtain a bit.
People are everywhere you look — everywhere. And yet one of the most beautiful parts of Iceland is within a half day's driving distance from Reykjavik, and it is just as stunning as it is blissfully empty of tourists.
I spent 8 days in Western Iceland, and the difference in the number of tourists in the area around Reykjavik and the Westfjords was striking.
Not far from Reykjavik, I visited beautiful Hraunfossar and Barnafoss — along with what felt like several hundred tourists.
Meanwhile, the thunderous Dynjandi waterfall – easily one of Iceland's most beautiful waterfalls  – was surprisingly free of fellow tourists despite being the literal highlight of any Westfjords itinerary.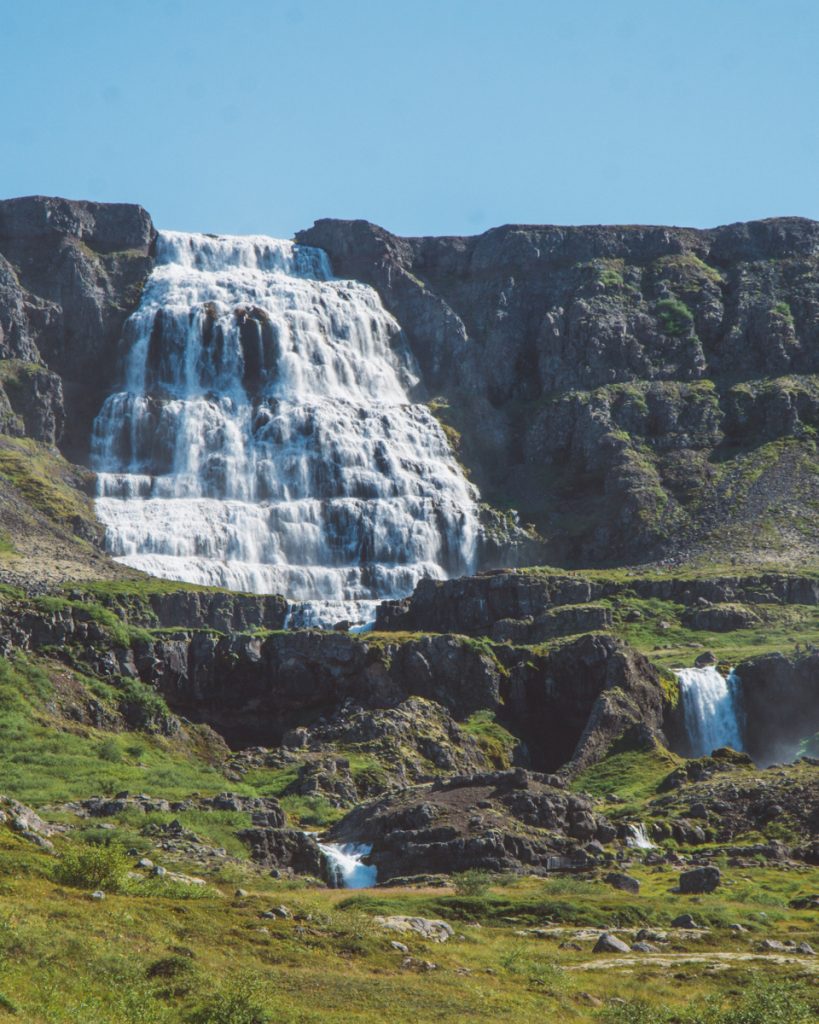 Note: This post contains affiliate links, which means I may receive a small commission if you purchase something through one of these links. Thank you for supporting the free content on this site! For more information on affiliate links and cookies, see my disclosure page for more details.
The Westfjords are probably the most visually dramatic part of the most aesthetically dynamic countries in the world. And yet, because they're best seen in the short summer season and they're on the other side of the country from some of the most iconic Icelandic sights, the Westfjords have remained wonderfully under the radar. It's true that to properly visit the Westfjords, you need to dedicate a good chunk of your time in Iceland to exploring this region alone. Personally, I spent 5 nights in the Westfjords and felt like that was perfect. However, if you were a little more ambitious, you could certainly see the highlights in 3 days.
The Westfjords are also perfectly suited for road tripping, as the driving distance between the major sights is never that long, and you'll find countless places to stop for photos without anyone else around. The roads are in generally quite good condition, though there are a few hair-raising gravel roads (I for one will never forget the drive to Rauðasandur, easily the most terrifying of my life and I'm not even afraid of heights). The road between Þingeyri and Hólmavík is especially well-maintained and easily one of the most beautiful roads to drive in all of Iceland.
I was road tripping around Iceland as a guest of Iceland Travel, who gives everyone who books their road trips a rental tablet with an exclusive companion app. I especially liked the itinerary feature, which suggested stops and highlights along the route, giving important historical and cultural context to each stop on the way. It's a stress-free way to get all the freedom of a road trip without the logistics of planning. If you're curious to follow in my Westfjords footsteps, this is pretty much the exact road trip I did with Iceland Travel.
If you need more convincing than just that to visit the Westfjords in Iceland, here's why you really should prioritize this off the beaten path region on your next Iceland trip!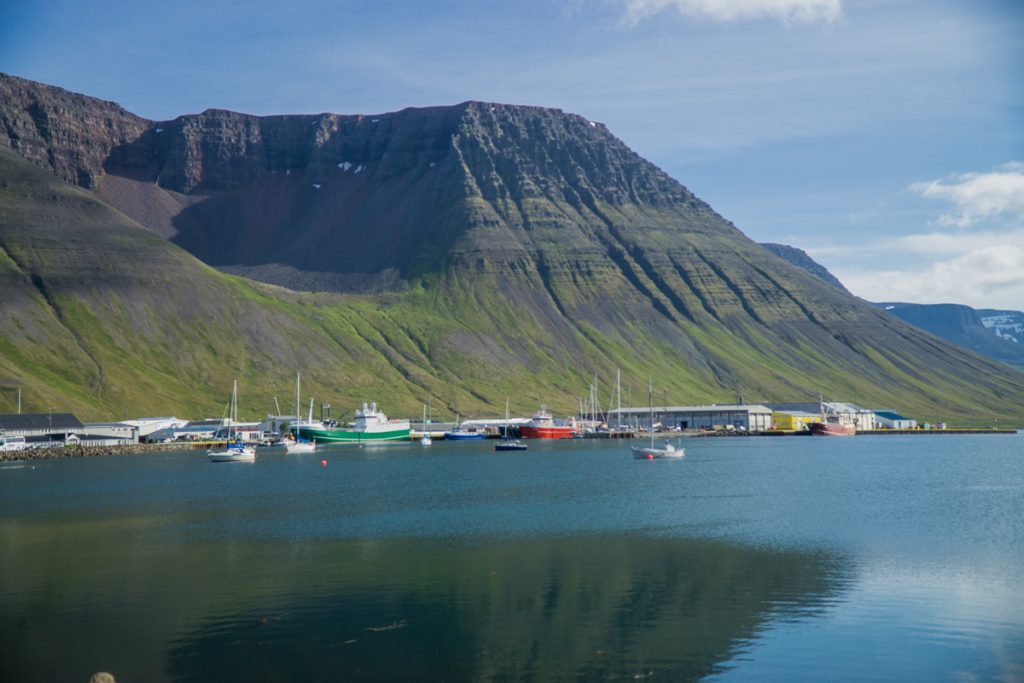 You'll find some of the most stunningly beautiful landscapes you can imagine
The Westfjords isn't just a clever marketing name – this region of Iceland is rife with fjords, mountains sloping down to the sea in impossibly beautiful ways. Iceland is home to whopping 109 fjords, about half of which you'll find concentrated in the Westfjords region.
And while the Fjord Norway region is slammed with tourists in the summer, Iceland fjords slink by under the radar. While it isn't "undiscovered" by any means, the Westfjords region of Iceland is so vast that you will barely see another tourist as you enjoy some of the island's most dramatic and impressive scenery.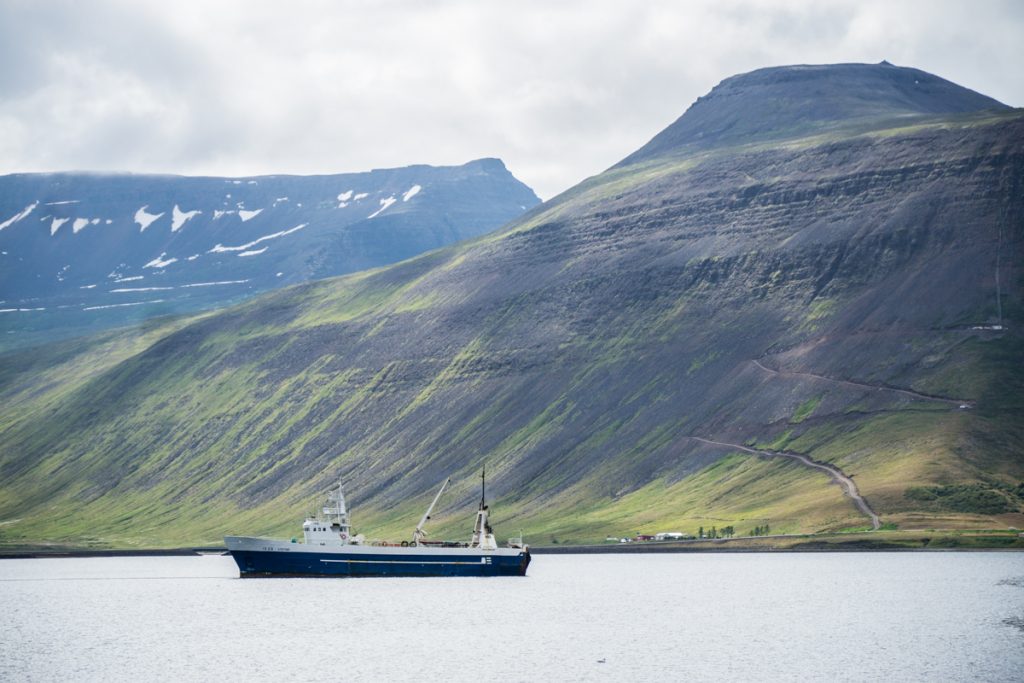 Westfjords summer days are literally never-ending
The further you go north in Iceland, the longer the days are in the summer. So much so that in Ísafjörður, there are actually two full weeks in summer where the sun doesn't dip below the horizon. From June 20th to July 1st, you can enjoy the midnight sun.
I visited the Westfjords in the middle of August and the sun was setting at 10:30 PM and coming back around 4:30 AM, for a whopping 6 hours of 'night'. Even then, the sky never got much darker than a deep blue. I thought this was a perfect time to visit the Westfjords – tons of photography hours while still getting dark enough to not confuse my Circadian rhythms into total sleeplessness. Luckily, all hotels in the Westfjords (and in Iceland in general) will have good blackout curtains, so sleeping through the midnight sun will not be an issue for light-sensitive travelers.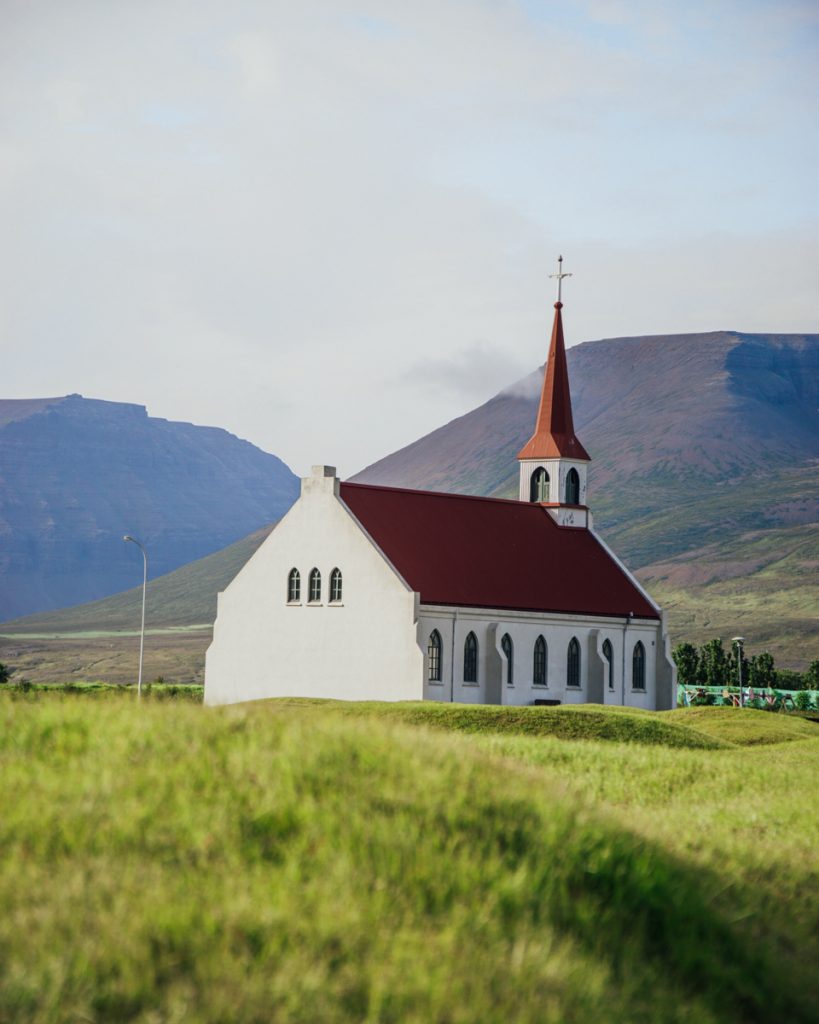 Of course, the inverse is also true as well. Life in the Westfjords is full of extremes, and winters there are not for the faint of heart. The 'capital' of the region, Ísafjörður, is nestled between fjords that reach so high at a latitude so north that the sun is not visible for about two months in the winter, from late November to late January. As a result, the town celebrates the sun's first rays reaching the town each winter with a holiday called sólarkaffi, where they drink coffee and eat pancakes with rhubarb jam to welcome the return of the sun to their town.
The Westfjords is Iceland at its most off the beaten path
Thanks to airlines like WOW Air offering cheap flights to Europe that stop in Iceland, tourism in Iceland is accelerating at an insane rate, literally quintupling its tourism numbers in less than a decade. In 2017, the country saw over 2 million tourists, more than 6 times Iceland's local population.
With numbers like these you'd begin to think that Iceland is completely overrun with tourists… but not so in the Westfjords! Only some 10-15% or so of Iceland's 2 million tourists make it to the Westfjords, and an even smaller number of these tourists will explore the tiny towns and villages in depth, leaving them all to yourself.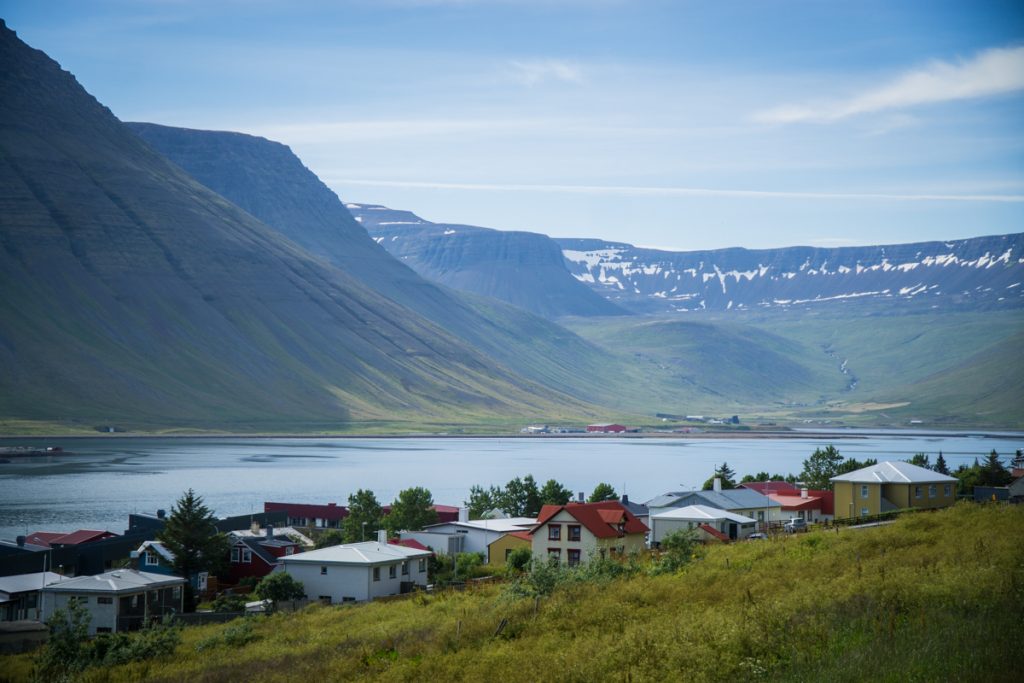 Where else will you find red sand beaches with not another soul around? Or empty spring-fed hot tubs looking out onto an impossibly beautiful fjord? Not along the South Coast, that's for sure.
Tourism is a crucial but fickle part of the Westfjords economy
Once, the Westfjords was one of Iceland's most prosperous regions. Settled in the 10th century, the Westfjords' prime location on the Atlantic enriched the locals despite the obvious hardships of living in such an extreme place. But the last century has not been kind to the Westfjords. Severe avalanches, quotas put in place to avoid overfishing, and the economic crisis of the 2000s drew people away from the Westfjords, urbanizing rapidly the area around Reykjavik.
Despite all the odds stacked against them, the people of the Westfjords are resilient. Those who have chosen to make these rugged, unforgiving mountains their home will continue to do so. But as the importance of fishing and whaling has decreased in Iceland's Westfjords, tourism has to some extent taken its place. Travelers are a critical part of the equation in preventing population drain from the Westfjords region.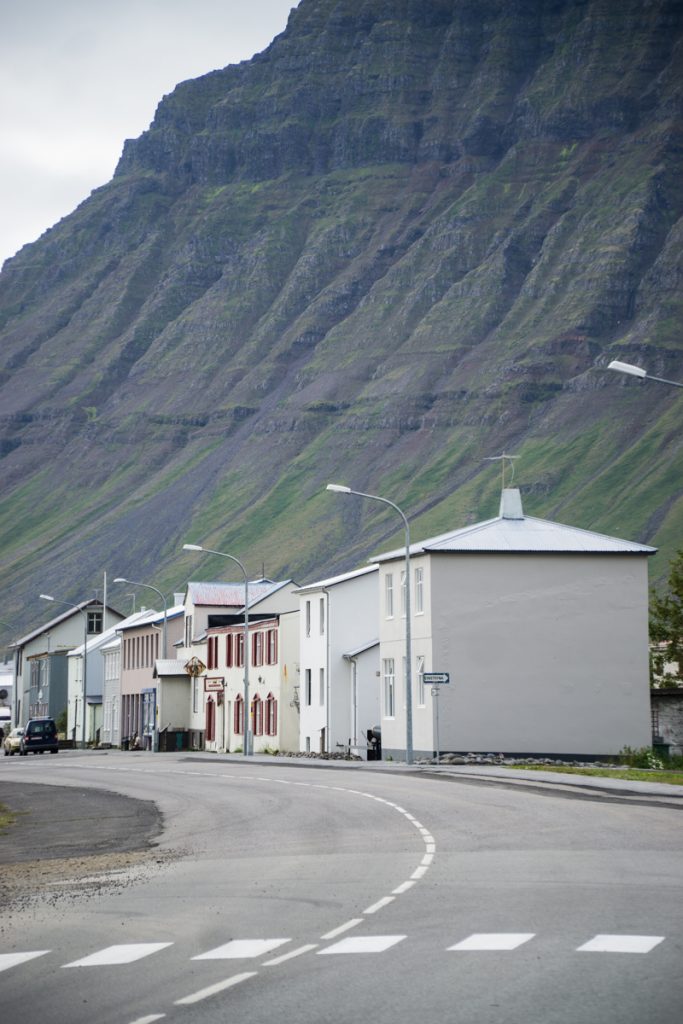 Still, the majority of the Westfjords are truly open for tourism only a few months of the year, typically from mid-May to mid-September. While some parts of the Westfjords are still open for business during the harsh winter months, in general, the conditions are simply too unpredictable to welcome the few brave tourists who would even venture all the way up north. In Þingeyri, one of the owners of Simbahöllin told me that the drive we made from his coffee shop to his horse farm – which took us a mere 5 minutes on summer roads in a car – would take 1.5 hours in a tractor after a snowfall. Compare this to the rest of Iceland, where winter tourism is growing rapidly and hotels, tours, and restaurants are open year-round to meet the demand.
Tourism in Iceland tends to follow a very well-worn path, mainly along the Golden Circle, Ring Road, and South Coast. In particular, Northeast Iceland has experienced a huge drop in tourism – a decrease of some 33%, in fact. While the Westfjords haven't experienced such a critical drop off, likely because it is better-connected to Reykjavik and thus more suited for shorter trips, it is still seeing a drop in tourism compared to the rest of Iceland. So if you're concerned about the environmental impact of being one of the 2+ million tourists Iceland expects annually, head on up to the Westfjords, where your tourism dollars make a difference for the better.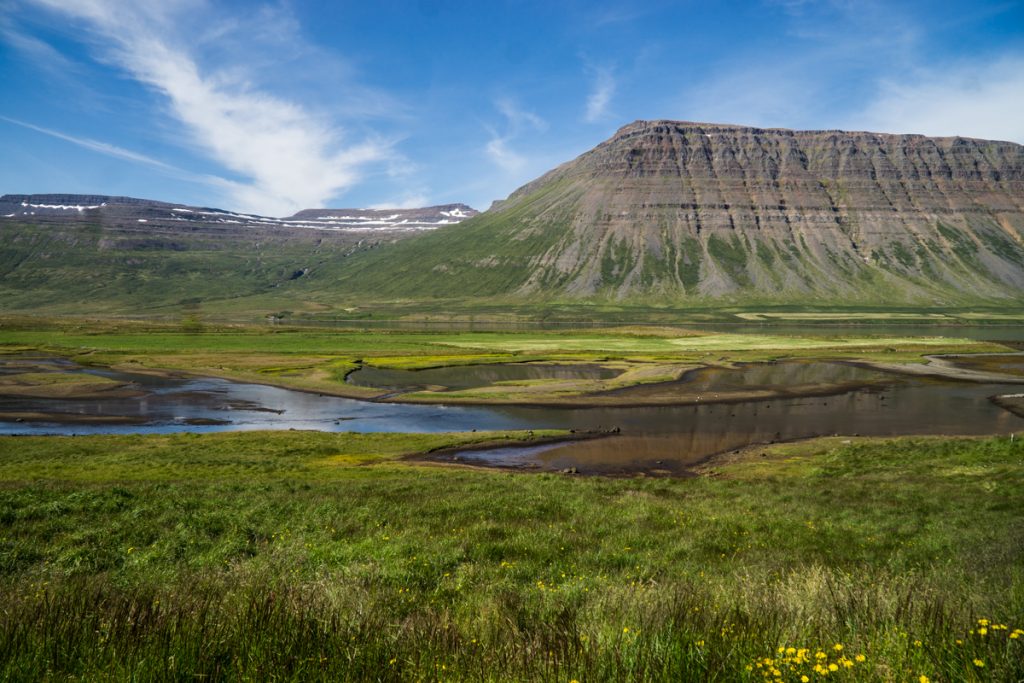 It's heaven for spotting bird and marine life
The Westfjords region of Iceland is inhospitable to all but the most intrepid animals. Squat but strong Icelandic horses, sturdy sheep, steely people, and a few wily arctic foxes — Iceland's only native land mammals — are the few creatures equipped to survive the harsh Icelandic winters.
But for what Iceland lacks in land animals, it makes up for with vibrant birdlife and sea life. The Látrabjarg cliffs, the westernmost point of Iceland, is one of the best places in the world for bird-spotting as the cliffs are too steep to allow the arctic fox to dine on the birds who make the cliffs their home. Just don't visit too late in the summer season to spot puffins – I visited in early August and the puffins had already left!
Despite my lack of puffin-spotting luck at Látrabjarg, all hope wasn't lost for me. During my time in the Westfjords, I kayaked through calm fjords with harp seals and puffins keeping me company. On my last day in Iceland, I glided in the fjords around Holmavík in a small boat, spotting humpback whales who serenely passed within feet of our boat as they dove acrobatically under the water. It was pure magic.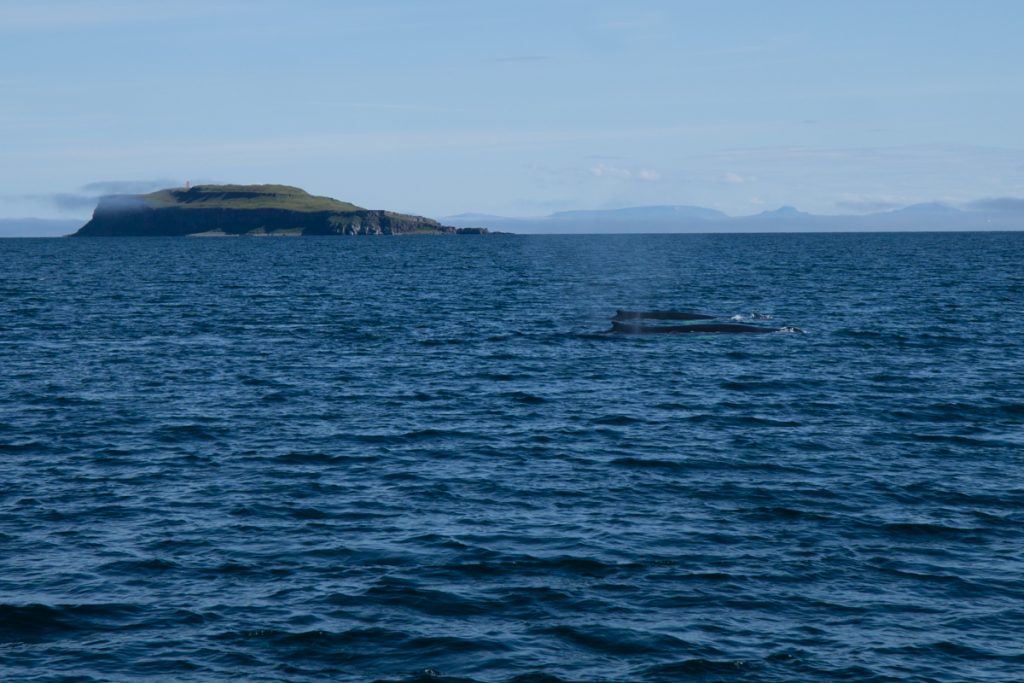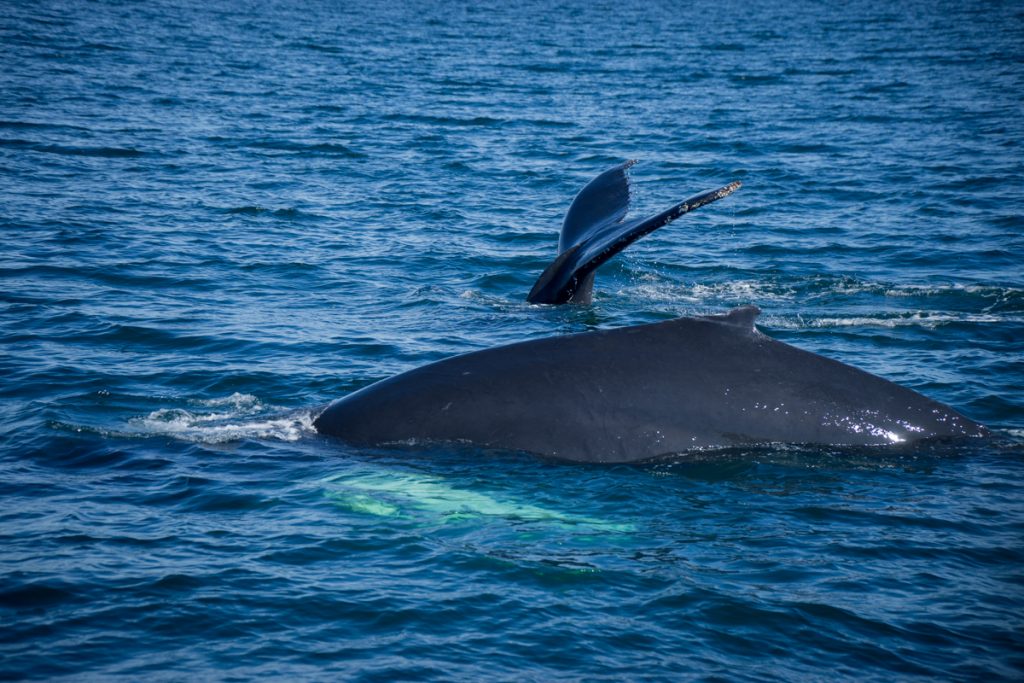 Our guide at Láki Tours explained that humpback whales are typically solitary creatures, so it was rather unusual and quite lucky to see these two swimming side by side for some time in the fjord waters.
Needless to say, I was floating on a cloud the entire drive back to Reykjavik.
Visiting the Westfjords feels like going back in time
In many ways, the Westfjords feel like they belong to a different time. The pace of life is undeniably slower. Aside from the odd gas station or supermarket here and there, you'll find very few modern conveniences in the Westfjords. Even the city of Ísafjörður, which is decidedly bustling compared to the sleepy seaside towns that radiate out from it, feels like it's from a previous decade.
While you'll certainly enjoy the benefits of modern society – credit card readers are ubiquitous and central heating is everywhere – there's also a strong sense of tradition that has been preserved in the Westfjords. Whether it's the small museums that preserve the local tradition and folklore such as the Old Bookstore in Flateyri or the Icelandic Sorcery & Witchcraft Museum in Hólmavík, there are so many places in the Westfjords that feel unstuck in time in the best possible way.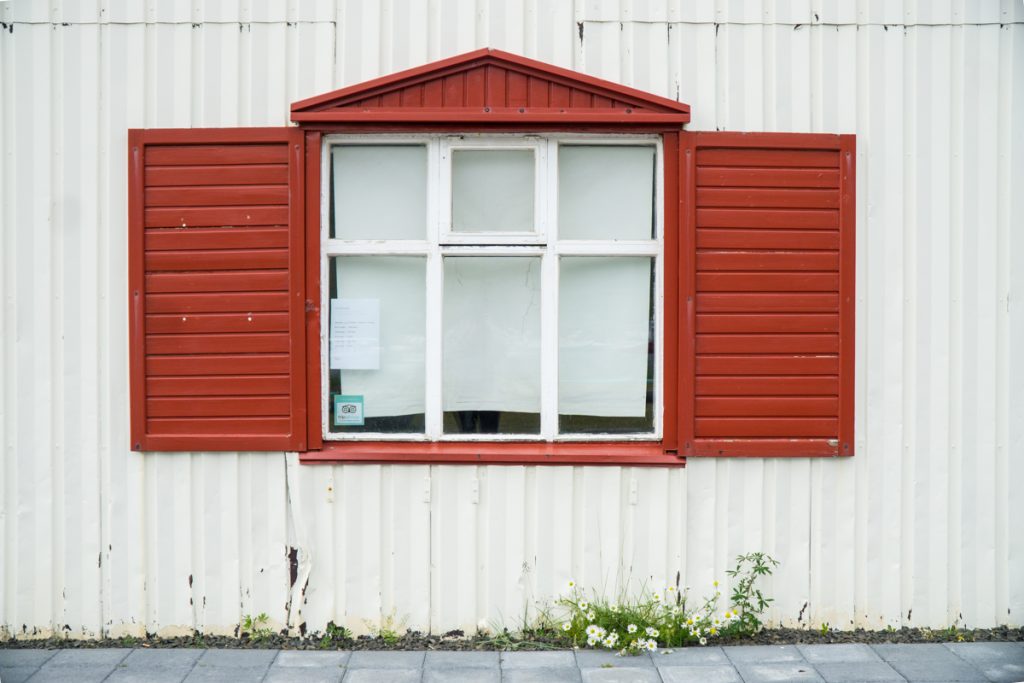 There are amazing – and free – geothermal springs everywhere
Everyone knows about the Blue Lagoon (and mostly everyone know just how costly it is to visit). But there are so many amazing hot springs located all over the Westfjords in Iceland, and nearly all of them are completely free to visit.
If you book a car with Iceland Travel, they'll point out geothermal pools not to miss along the way, which is super handy when you want to take a break from driving and go for a dip along the way t your next destination. A few of the most famous hot springs include the Hellulaug hot springs in Flókalundur, the hot springs in Krossnes (which I didn't have time to drive to), and my personal favorite – the hot pots in Drangsnes. But part of the fun is just finding the hot springs as you discover the Westfjords at your own pace with a rental car.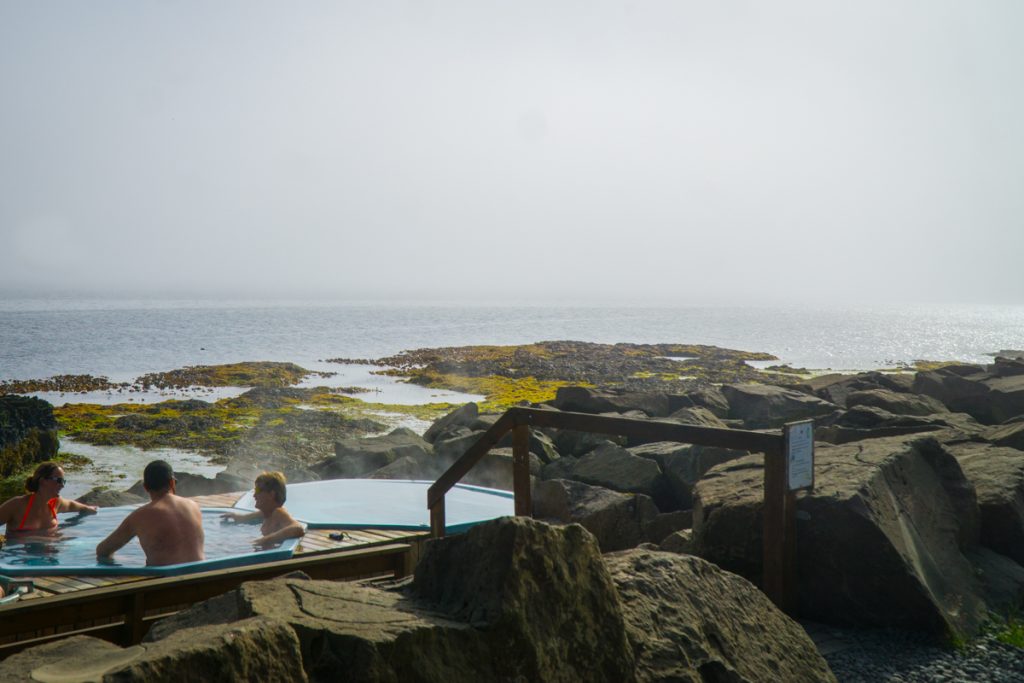 Note: Thank you to Iceland Travel for hosting me during my time in Iceland. All opinions expressed are my own.
Allison Green is a former educator turned travel blogger. She holds a Masters in Teaching and a B.A. in English and Creative Writing. Her blog posts merge her educational background and her experience traveling to 60+ countries to encourage thoughtful travel experiences that both educate and entertain. She has been a speaker at the World Travel Writers Conference and her writing, photography, and podcasting work has appeared in National Geographic, CNN Arabic, CBC Canada, and Forbes, amongst others. Now based in the San Francisco Bay Area where she grew up, she has also lived in Prague, Sofia, and New York City.