Ahh, Mexico. I've spent months of my life in this beautiful country, exploring several different states, and yet I still never feel like I've seen enough.
I can never keep myself from Mexico for long – its culture and natural beauty (and let's not lie – its tacos) keep me coming back time and again.
There are an impossible number of ways to spend one week in Mexico, and of course, this is just one idea.
Other ways to spend a week in Mexico include traveling to Puerto Vallarta and its small neighboring surf town of Sayulita, relaxing in resorts in Baja California like Cabo Azul Resort in Los Cabos, sunbathing on the beaches in Huatulco, Mexico or exploring the famous Riviera Maya.
This Mexico itinerary covers a little bit of everything in three different states in Mexico, giving you city vibes, cultural appreciation, foodie heaven, and of course — some beach time!
Thank you to Kristen Youngs of the blog One Bag Nomad for authoring this piece. Check out her stellar 1 week in Mexico itinerary below!
**
Mexico is all too frequently checked off travelers' "must visit" lists after spending a sun-filled weekend in Cancun for bachelorette parties, family vacations, and even romantic getaway. The entire country is often considered "seen and done" after hitting up its world-famous beaches (or stopping by on a cruise).
Of course, any savvy traveler knows a country is much more than just its tourist highlights, and that couldn't be more true for Mexico — a country with more culture, diversity, and breathtaking scenery than most of its visitors will ever lay eyes on.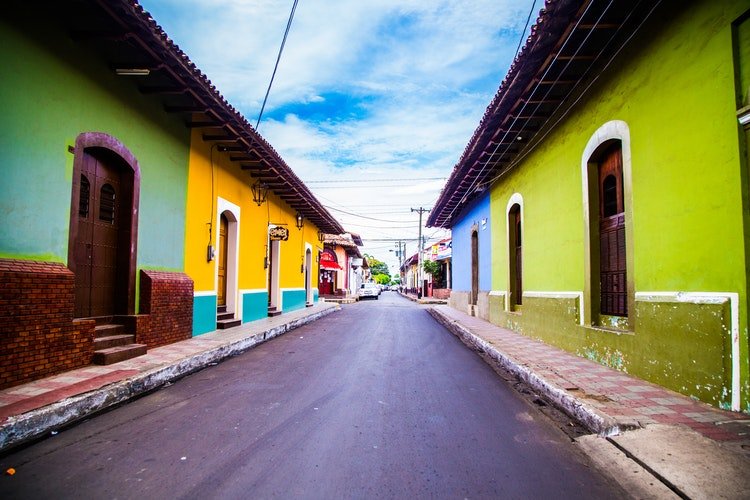 Note: This post contains affiliate links, which means I may receive a small commission if you purchase something through one of these links. Thank you for supporting the free content on this site! For more information on affiliate links and cookies, see my disclosure page for more details.
Mexico is perfectly well-rounded; it has an experience, city, or sight you'll fall in love with, no matter what kind of traveler you are. Because of its sheer size, you could truthfully spend weeks or even months traveling around the country without feeling like you've truly "seen" it (if you're lucky enough to work from your laptop, don't be surprised if you find yourself considering staying in Mexico long-term).
Fortunately, with its solid network of buses and flights, you can still experience the beauty of Mexico, even if you don't have a month's worth of vacation days saved up.
This 1 week Mexico itinerary will take you from the city to the mountains to some of the most gorgeous beaches you'll ever lay eyes on. Each day will give you a different taste of what Mexican culture is like, from one unique spot to the next. By the end, you'll be raving about this country's quaint mountain towns just as much as its white sandy beaches.
The Ultimate 1 Week Mexico Itinerary
Day 1: Arriving in Mexico City
Mexico City is a bustling hub for international tourists. With one of the biggest airports in the world, it sees countless people come through each year. While there are dozens of other airports you could arrive into, Mexico City will serve as both an easy entry point, as well as your first stop in this itinerary.
From the airport, you have several options for getting downtown. The metro is well connected and cheap, so if you're watching your budget on this trip, it's a great (albeit crowded) option. That being said, if you have a lot of luggage with you, it's going to be a tight fit. Also, be aware that theft happens in all crowded cities around the world; Mexico City is no different, so keep an eye on your bags.
Alternatively, you can hire a taxi from any stand within the arrivals hall of the airport. You shouldn't be quoted more than about $15 USD for the one-way journey. Considering the convenience of a door-to-door taxi, that $15 could be well worth it.
Either way, Mexico City's international airport is only about 8 miles outside of the main part of town, so the trip shouldn't take too long, depending on traffic.
Head to La Condesa, one of Mexico City's most colorful and vibrant neighborhoods. Before you do anything, stop into a local churro shop and pair this sweet, deep fried snack with a traditional Mexican hot chocolate. El Moro is a popular spot for this mouthwatering combo — you'll find both locals and tourists lining up. As long as you can find churros being made fresh and on the spot, though, you really can't go wrong.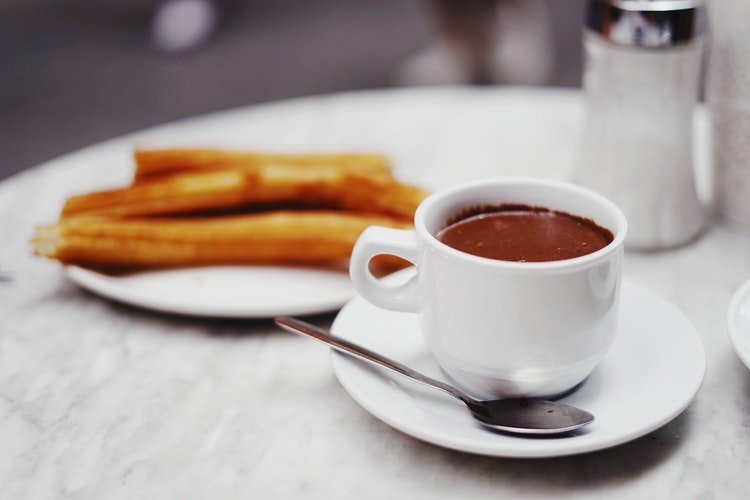 Arriving in Mexico City can be overwhelming because there's just so much to see, do, and eat. Avoid the urge to jam pack your first day, though, and just spend a couple hours strolling through nearby Chapultepec Park, which feels like stepping into a green sanctuary after being surrounded by so much city.
Make sure to check out Chapultepec Castle while you're there, which feels more like something you might find in Versailles, France, than in this vibrant Latin American country. The castle has a small entrance fee and is home to the National Museum of History, where you can get a great insight into Mexico's past.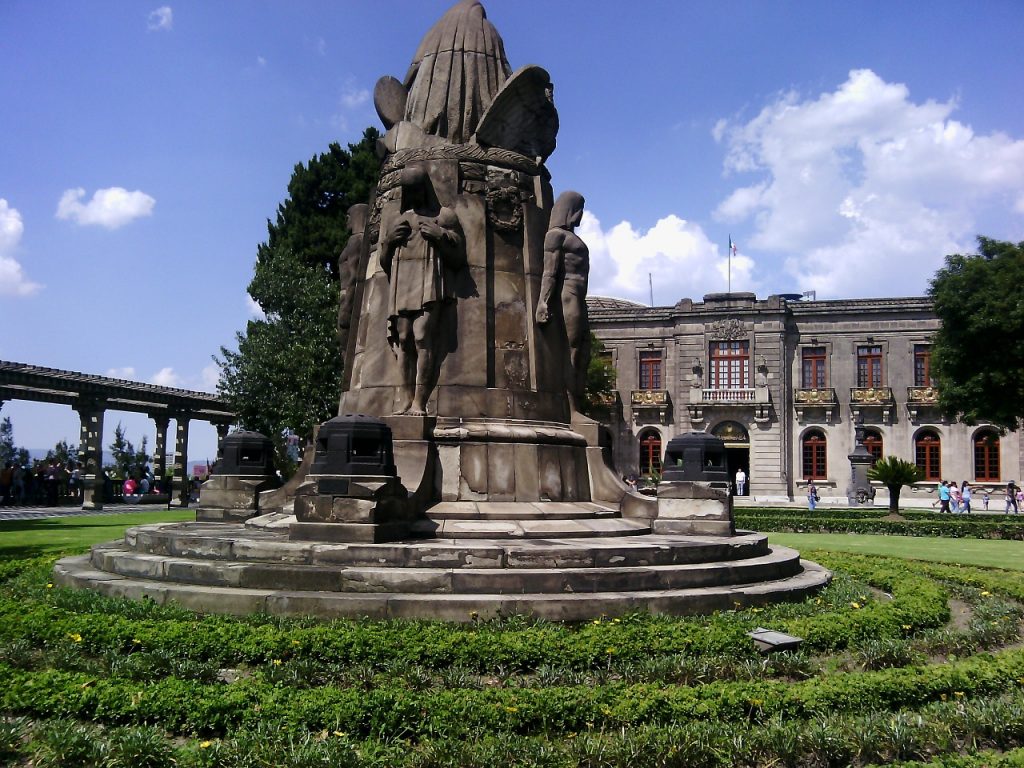 If you're still feeling up for more adventure, spend the next couple hours wandering around Condesa, popping into the street markets, stalls, and vendors you see along the way. Or, if you're a museum buff, stop into the National Anthropology Museum or the Frida Kahlo Museum in Coyoacán — both world famous and easy places to spend an afternoon.
Whatever you decide to do, make sure to finish off your evening with some authentic Mexican tacos. You'll have no trouble finding them in and around Condesa, but a solid option if you're nearby is El Pescadito, which serves up a mean fish taco.
Day 2: Exploring the City
After getting your bearings, spend your second day in Mexico exploring the sights downtown. Before you hit the pavement, though, start your day with another Mexico City staple — chilaquiles — which are comparable nachos, but softer, and eaten with a fork for breakfast. You won't need to search hard for these. In fact, I suggest simply stopping at the busiest food cart you find in the morning; they're almost certain to serve good chilaquiles.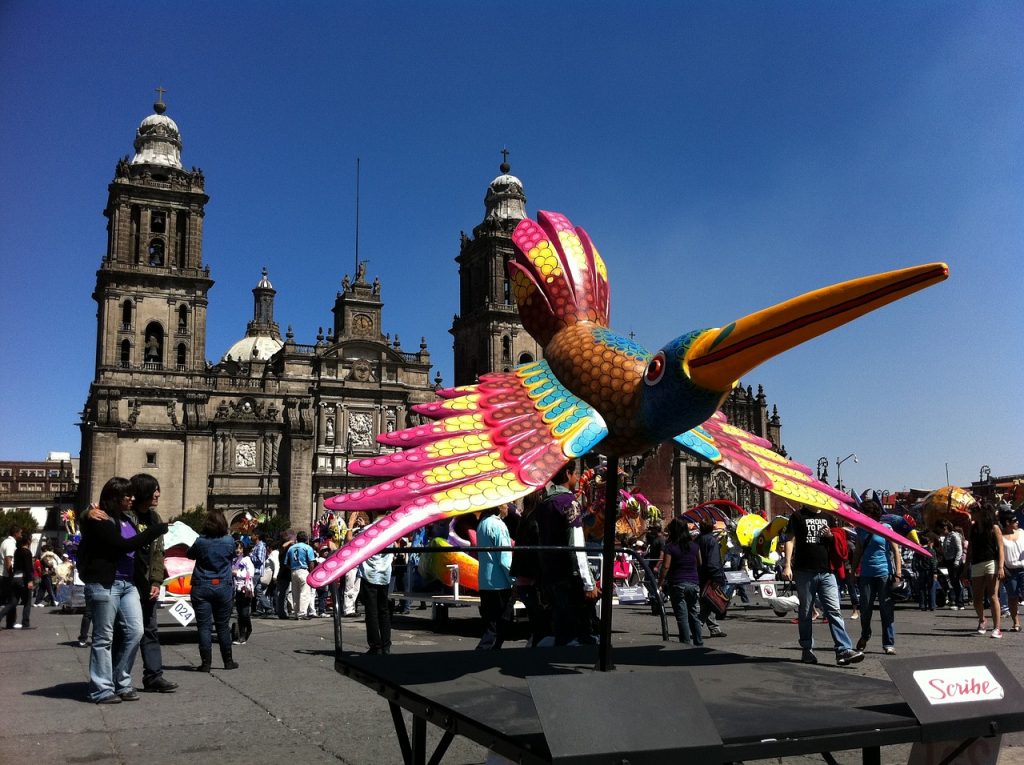 Afterwards, jump on the Metro and get off at the Zócalo stop. From there, spend some time wandering around the giant Plaza de la Constitución. Also check out the Museo de Templo Mayor, just a few minutes walk from there, where you'll find ruins from an ancient Aztec temple — uncovered less than 50 years ago during planned construction work.
If you're up for more museum time, you'll have tons of options to choose from around the Zócalo; Mexico City is simply bursting with them. Alternatively, head a few minutes walk farther to the Palacio de Bellas Artes, where local shows and performing arts are held. Whether you see a performance or not, the building itself is stunning.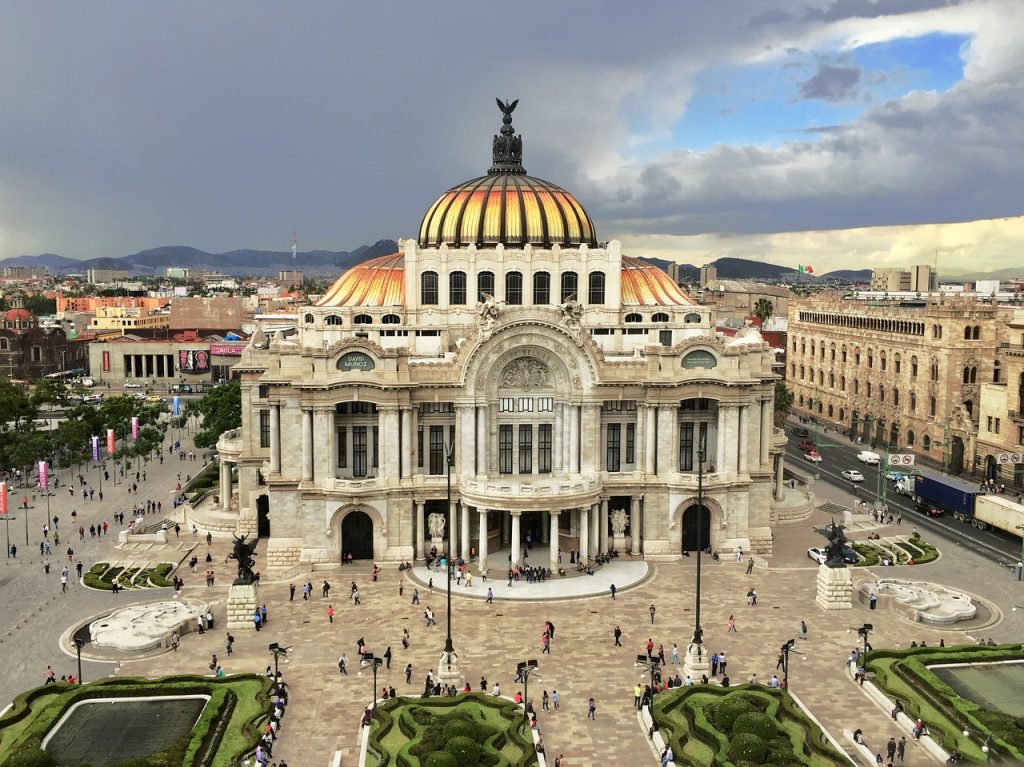 To wind down the day, grab another meal of authentic tacos from any of the well-reviewed restaurants around the Zócalo. You'll pay a bit more here, but if you're at all a foodie, you won't be disappointed; this city thrives on its culinary scene.
Day 3: Head to Guanajuato
If this massive city of 20 million feels at all overwhelming, your next couple of days in this 1 week Mexico itinerary will certainly slow things down.
Guanajuato is a small, picturesque town sitting at the base of surrounding mountains. Shaped like a bowl, this city's brightly colored buildings and houses climb up the surrounding hills, making nearly every view a memorable one.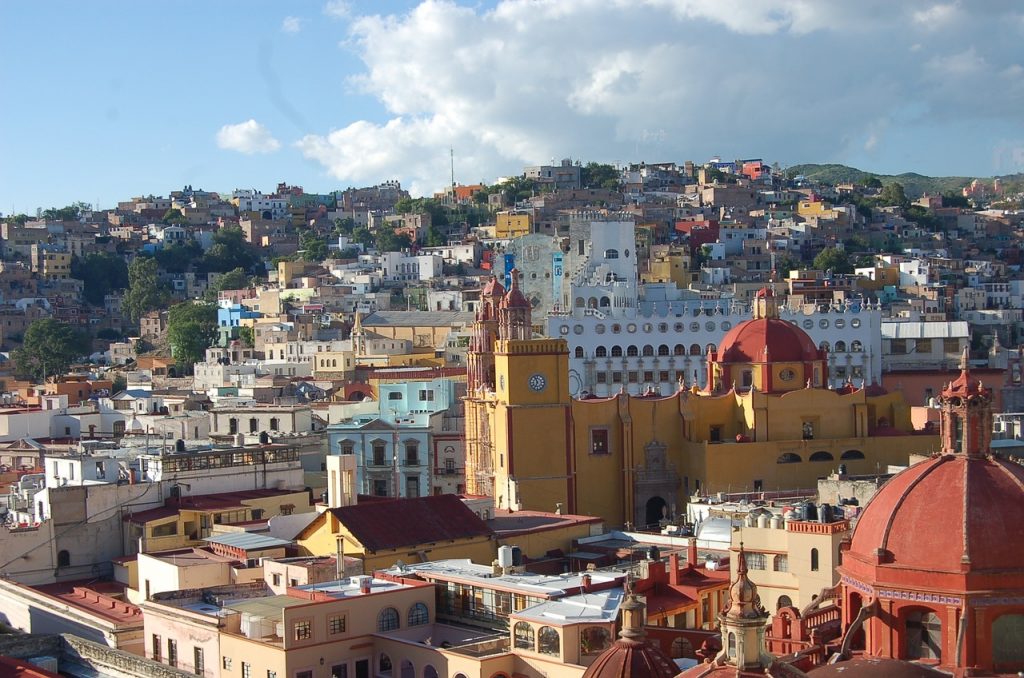 You can get to nearby Del Bajio International Airport in Léon, Mexico via direct flight from Mexico City in about an hour. One way flights go for as low as $40 if you're looking at the right time (here's a great guide on finding cheap plane tickets if you aren't able to uncover any good deals), making the trip cheap and quick.
Alternatively, you can take the 5-6 hour bus ride via coach from Mexico City directly to Guanajuato. Primera Plus is a clean coach line that operates like you would expect a national train line in Europe to function. It's quick and efficient, and tickets are around $25 one-way. If you have the extra money to spare, however, the plane ride is easier and faster.
If you decide to fly into Guanajuato, you'll need to take a taxi from the airport into town (about a 45-minute ride). You can pay for an official taxi up-front (in pesos or USD), before you even exit the airport arrivals area. Or, if you're arriving via bus, you'll be dropped off outside the city, but you can easily hail a cab from the terminal. The cost to your hotel should be no more than $2 USD.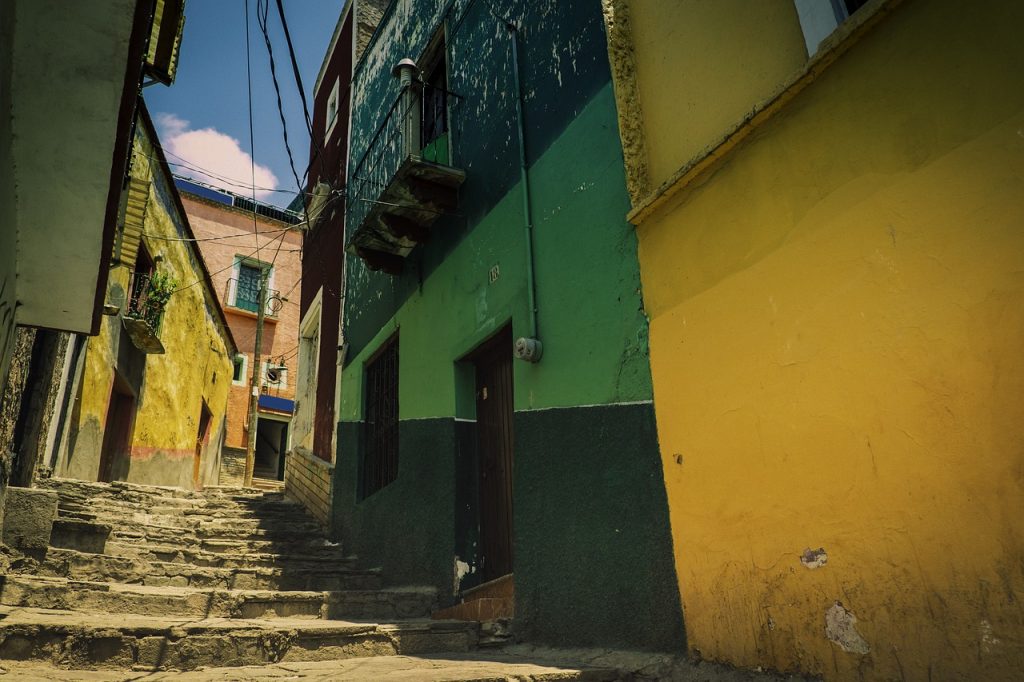 Once you're inside the town and settled in (don't worry, hotel recommendations are coming later in this guide), you'll want to grab some lunch and coffee from Santo Café, where you can sit on an outdoor archway overlooking a cobblestone pedestrian street. Order the fajitas and relax while the street performers serenade you from below.
Afterwards, spend the rest of your day wandering around this fairytale town. You'll find lots of walking-only streets with cafes spilling out onto lush squares and sidewalks. The city literally twinkles at nightfall, and a cold beer and outdoor seating are the perfect way to wind down.
Day 4: Mummies or Mountains
You probably weren't expecting to see mummies in this out-of-the-way Mexican town, but it's something Guanajuato is well known for. Over 100 real mummies were discovered in a faux-cemetery nearby and have since become an international point of interest. In fact, some of Guanajuato's mummies travel to exhibits all over the world.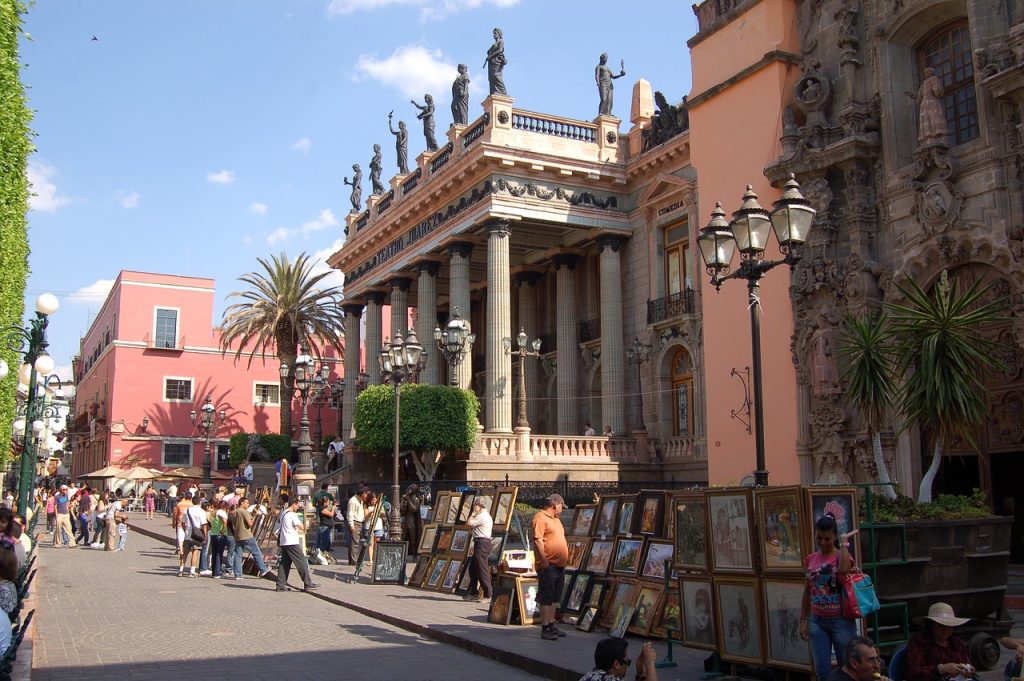 The Museo de las Momias is located a bit outside the city, up a hill. The easiest ways to get there are by public bus or taxi, neither of which should cost more than $2-$3 USD. You can take either option from the center of town.
If you're not into mummies, the mountains are right there for the taking. I suggest booking a tour for either a hike, mountain bike ride, or horseback ride, which you can easily do from the city. Beware, the sun is intense in Guanajuato, so if you're opting for an outdoor adventure, lather on that sunscreen.
Day 5: Head to the Yucatan Peninsula
After you've explored Mexico's biggest city, and then spent some time around the mountains, it's time to head to the beach.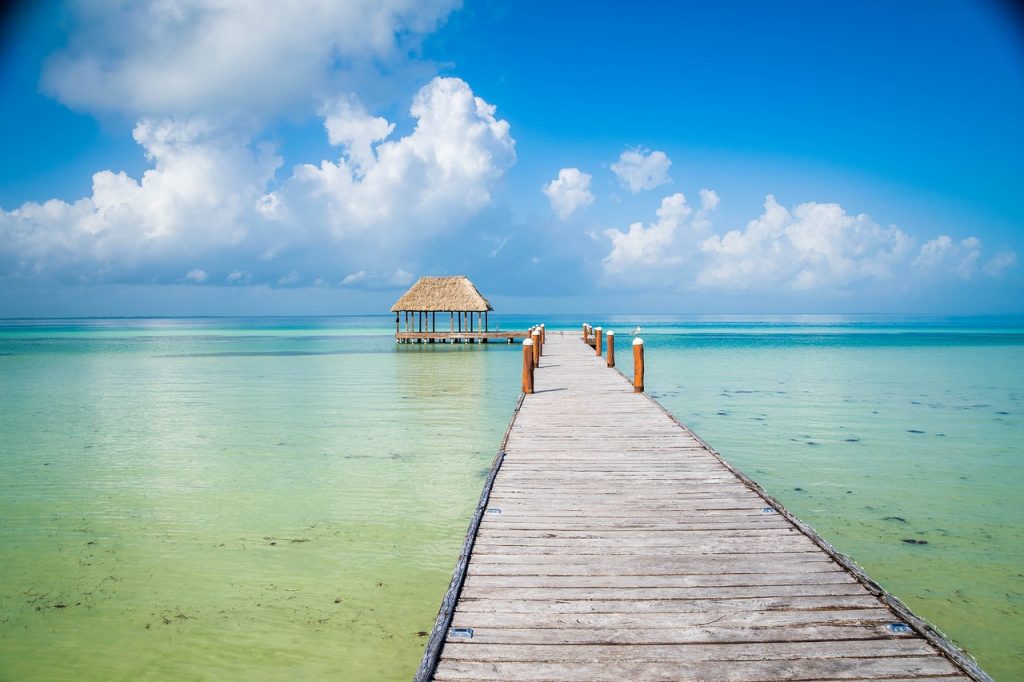 The Yucatan Peninsula is home to places like Cancún and Cozumel — hot spots for resort-goers. And while they each boast beautiful beaches, there are many, far more secluded shores to visit.
Your next destination on this 1 week Mexico itinerary is Isla Holbox, a small island with no cars, located about a 2-hour drive from Cancun. You'll want to take a flight from Guanajuato's airport (BJX) to Cancún, which will take about 2.5 hours nonstop and set you back as little as $30 for a one-way ticket.
Once you arrive in Cancún, it's best to head straight to Holbox to make the most of your time there. The journey will take several hours, but I promise, it's well worth it.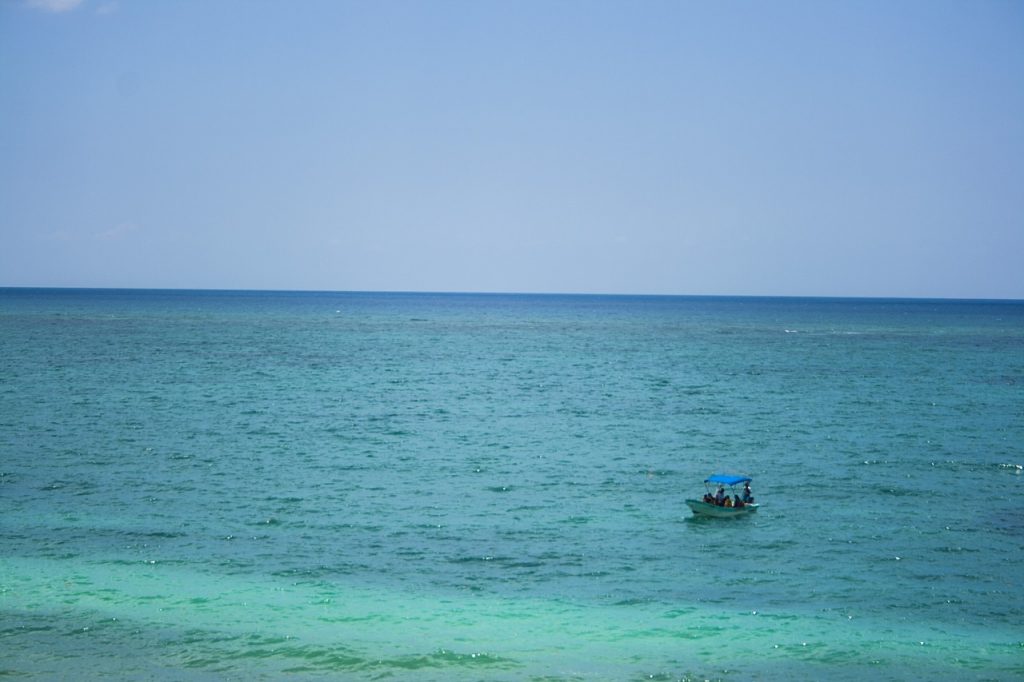 You have a few options for getting to Holbox if you don't have your own car:
Take a taxi from the Cancún airport to Chiquila, where you can get the ferry to Holbox. This option will cost you the most, as taxis are notoriously expensive there.
Take a shared shuttle from Cancún airport to Chiquila. This option is a little cheaper; the company, Holbox Shuttle, offers the ride at $40 per person, with about a 2-3 hour travel time.
Take the ADO bus from Cancún center to Chiquila. This option is the cheapest (prices are around $15 one way), but it'll take the longest. The bus journey itself is about 3.5 hours, but you first need to get from the airport to the ADO bus terminal.
If it's within your budget, the second option is the best combination of affordability and speed. Once you're dropped off at the Chiquila ferry, you can buy a ticket with either one of the two ferry companies there. Boats leave every half hour, take about 20-30 minutes to make the journey to Holbox Island, and cost around $8 one-way.
In total, from your arrival in Cancun to your arrival in Holbox, you'll likely spend anywhere from 3 to 6 hours. With an early or midday flight from Guanajuato, that'll give you the perfect amount of time to settle into your hotel, throw on some flip flops, and find a beach-side spot for some Mexican seafood and beer. Coquitos Beach Club and Restaurant, with palapas and loungers right in the sand, is where I suggest heading to catch the sunset.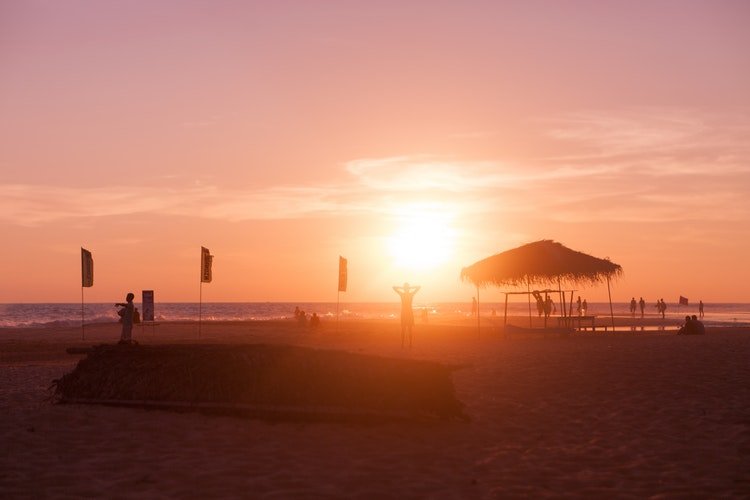 Day 6: Beaches, Bikes, and Buggies
Holbox is small, so getting around isn't tough. Your main modes of transportation will be: walking, biking, golf cart, or 'taxi' — a.k.a someone else driving a golf cart.
You know all the photos you see of people lounging in hammocks actually in the ocean? That happens at Hotel Villas Flamingos, and it's just as glorious as it looks. Depending on how far away you are from Villas Flamingos, start your day by either taking an early stroll or golf cart ride over there.
The hammocks at Villas Flamingos fill up quickly, so it's best to get there in the morning if you want to claim one for yourself.
Afterwards, take a short walk toward the main part of town (the island is so small, it's easy to find).
On the way there, you'll pass by bicycle rentals from shops and hostels. You can find rentals for as low as $1 per hour, and because there are no cars on the island, using a bike to get around is simple. Consider renting one for 2-3 hours and cycling to the nearby beaches. When you find an empty one, stop off and plant yourself in the sand for a while.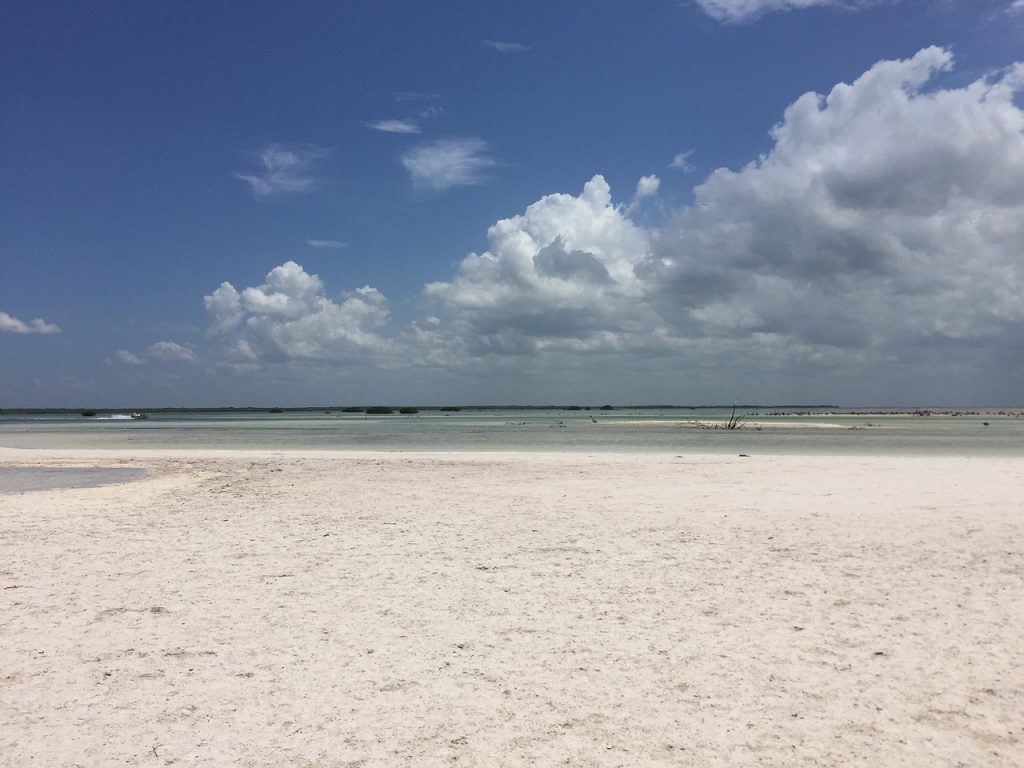 If it's too hot to bike around, you can also rent your own golf cart; if you love the idea of having your own "buggy" all to yourself, you can rent one for a full 24 hours. Otherwise, just pick one up hourly from a shop in town. You'll likely pay around $8 per hour (or less if renting for a half or full day).
While the beaches are spectacular, Holbox town itself is worth exploring, too. Walk, pedal, or cart yourself through the streets and check out all the famous artwork on the buildings. You'll find vibrant, colorful street art all around the island — it's well worth spending an hour or two discovering.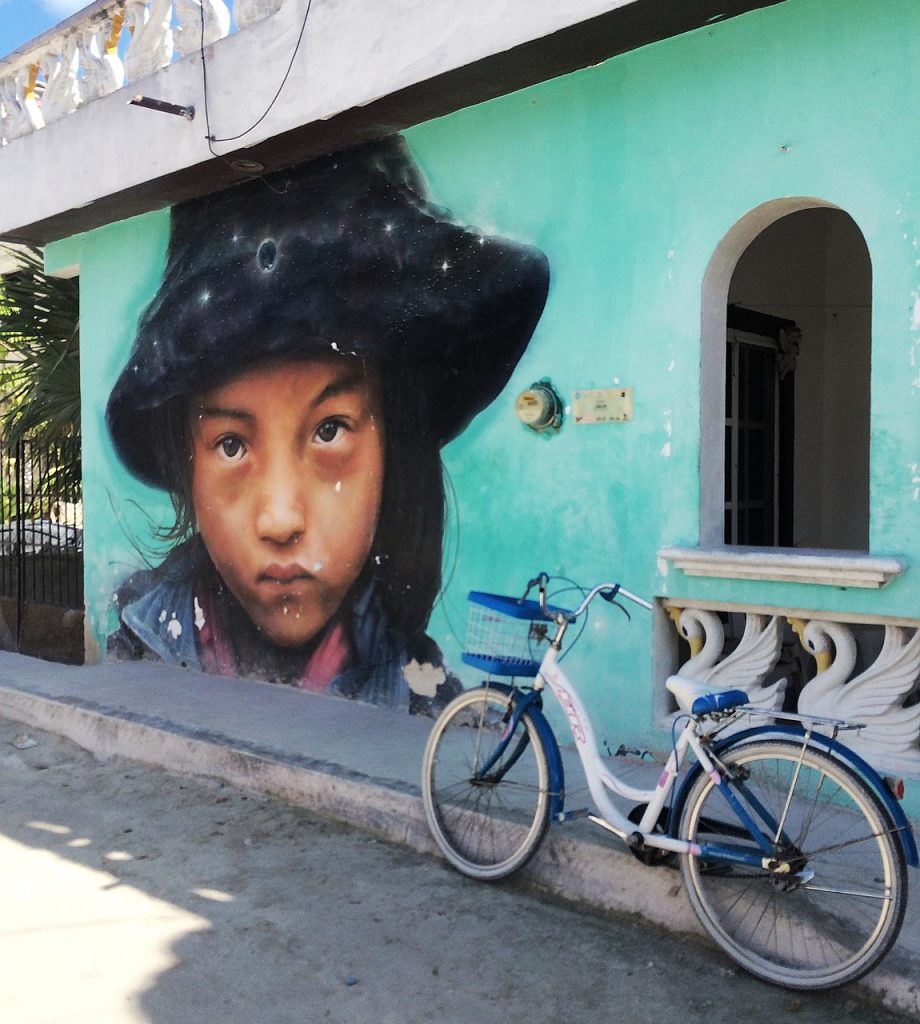 Day 7: Snorkel or Paddle Around Holbox
If you have the full day to spend on Holbox, there are lots of tours you can take from the island. One of the most popular is to go snorkeling with whale sharks, which are docile and harmless (albeit gigantic) fish.
Whale sharks are only spotted off Isla Holbox from May through September, and you can only find responsible whale shark tours in few parts of the world, so if you're there at the right time, take the opportunity. Prices for these tours aren't cheap (the tour operator, Holbox Whale Shark Tours, offers trips at $130 per person), but the experience is truly unbelievable.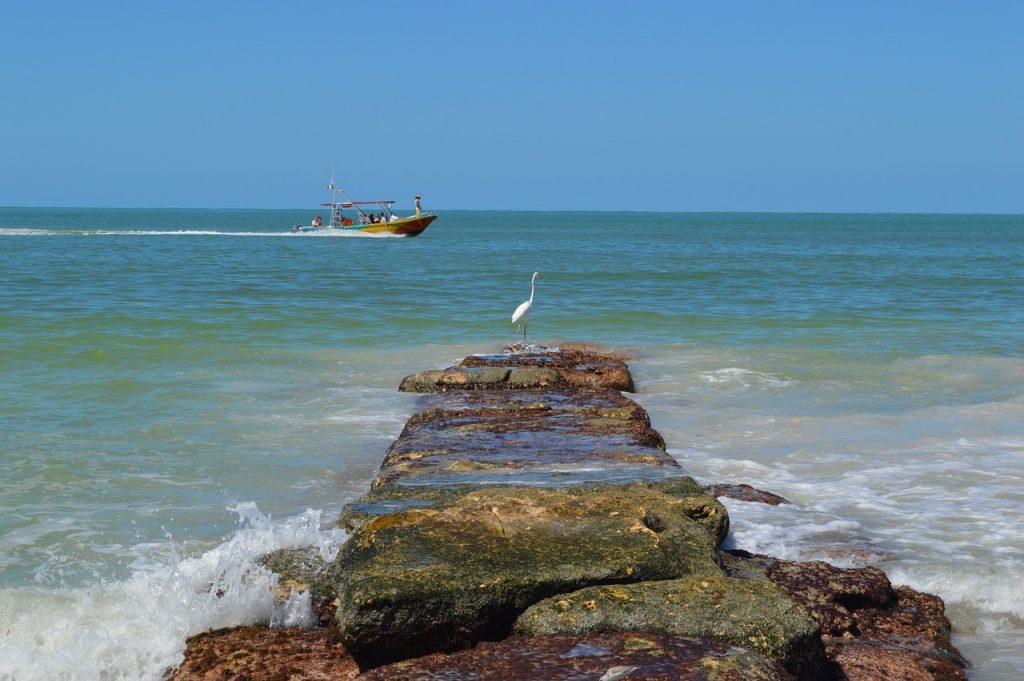 If you're sticking to a strict budget, a great alternative is renting kayaks for the day and exploring the island on your own. Or, if you'd like a little bit of structure, join a kayaking tour to Holbox's mangroves, where you can see flamingos, crocodiles, and other wildlife. VIP Holbox offers the tour for $45 per person, whereas a solo kayak rental will run you about $7 per hour.
Where to Stay in Mexico
Every spot included in this Mexico itinerary has a wealth of accommodation options for absolutely any budget, especially if you're coming from neighboring countries to the north or south. In terms of cost of living, Mexico generally falls below that of Central America, South America, and definitely the rest of North America.
For convenience's sake, these hostel and hotel recommendations will be broken up into budget, mid-range, and luxury categories:
Budget = $10-$20 per person, per night
Mid-range = $50-$100 per room, per night
Luxury = $150+ per room, per night
Mexico City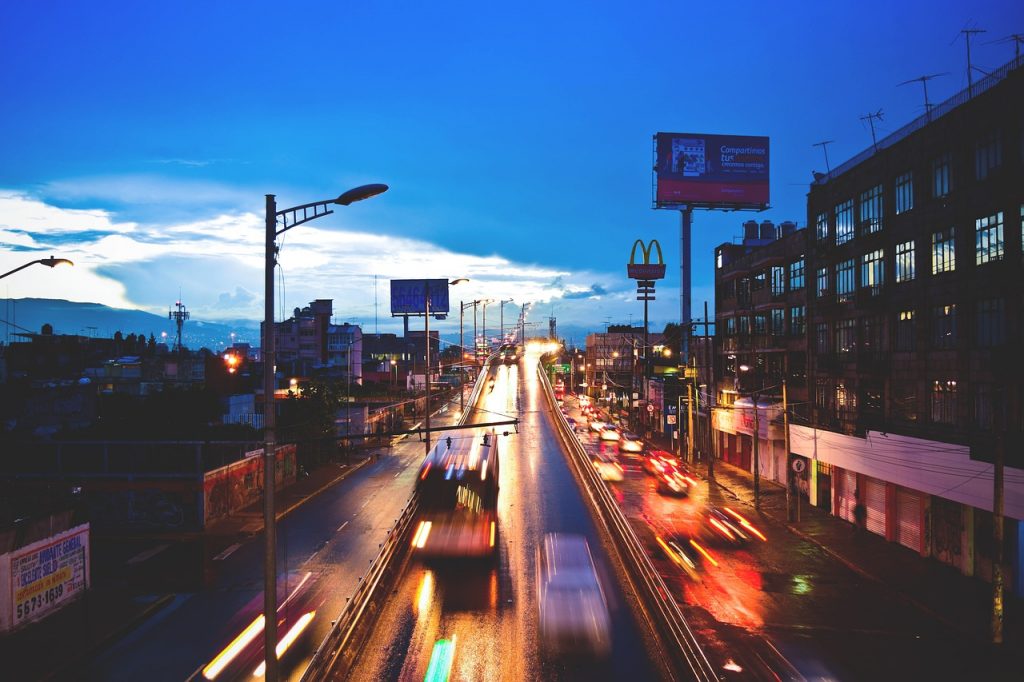 Budget: La Condesa and Roma Norte are the perfect neighborhoods to base yourself during your Mexico City portion of this itinerary. Not only are the neighborhoods artsy and full of local cafes, they're also easily accessible to most of Mexico City's highlights. Hostel Home, located smack dab in the middle of Roma and Condesa, is clean, comfortable, and affordable. While many hostels in Mexico City are known as "party spots," Hostel Home truly does feel like a home. The relaxed furniture, common areas, and staff all give the place more of a family feel than that of a hotel. Whether you're looking for a budget option or not, this is a great one.
Mid-range: Nearby Hotel MX Roma has a vibe that's a little hard to explain; think rustic, chic, and modular living. The rooms are colorful and clean, with each section of the living space being separated in its own little cube. Sleeping in the bed almost feels like you're in one of Tokyo's capsule hotels (although a much larger version). Outside of the rooms, the entire hotel has its own unique flair with portions of exposed brick and lots of woodwork. It's certainly unique, and will absolutely make for a memorable Mexico City stay.
Luxury: If you have a significant amount of wiggle room in your budget and really want to go all out, La Valise in the Roma Norte neighborhood will be worthy of your cash. Even the lowest accommodation level here is astounding, but if you're lucky enough to book one of their "Terraza" rooms, you're in for a treat. Not only are these rooms more like loft apartments, you can literally open the walls to the terrace and slide the bed outside onto the balcony (it runs on tracks). You honestly might have a hard time pulling yourself away from this hotel to go out and explore, but for a luxurious stay, this is the spot.
Guanajuato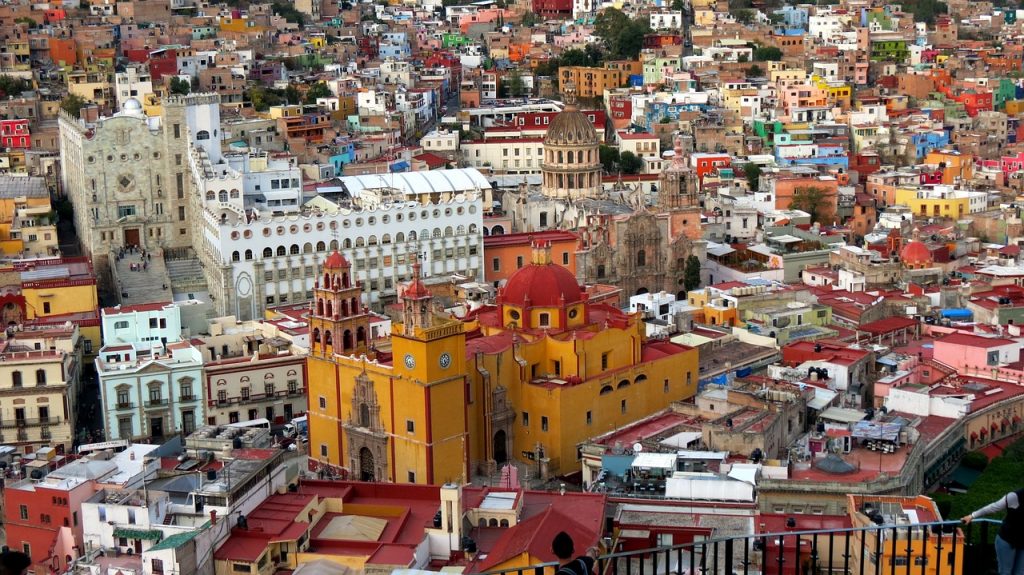 Budget: Guanajuato is easily covered on foot (except for its many, steep stairs); the main part of town itself is pretty small. That means you won't be too restricted when choosing the location of your hotel — they'll all be fairly central. For a great budget option, book a couple nights at Casa Lupita Homestay. While their private rooms fall into the "mid-range" category, they do offer dorm beds at a lower cost. This is one of the nicest hostels you'll find, where the accommodations are clean and modern, but still have a colorful touch reminiscent of Mexico. Casa Lupita is located just steps away from all the major attractions in Guanajuato, making it an easy home-base for your trip.
Mid-range: A great in-between option is Hotel de la Paz, situated down a small alley, right off the main square. The rooms are basic, but comfortable, are kept spotlessly clean, and even include breakfast (although you'll have to walk a few blocks down to their neighboring hotel for it). The best part about this hotel is its rooftop area, where you can get a bird's eye view of the town, with its brightly colored buildings crawling up the sides of all the surrounding mountains.
Luxury: Average costs in Guanajuato are much lower than Mexico City; your hotel options will generally give you more bang for your buck. Whereas a 4 or 5 star Mexico City hotel might cost $300 or more, the same quality hotel in Guanajuato will likely be half that. Hotel Boutique 1850 is a great example — you'll feel like you're getting complete luxury at a much lower cost than expected. Each of the 20 rooms in this hotel are all tastefully designed in different color schemes and styles. Some are bright and airy, while others have darker, wood tones for an extra classy feel. To top it off, there's a bar on the roof where you can take in Guanajuato's dazzling sunsets.
Isla Holbox
Budget: Holbox is like a budget traveler's haven. It's hard to imagine you could find such affordable accommodation on this little slice of paradise, but you'll definitely have options. Hostel la Isla Holbox is the first place I'd suggest looking. Private rooms are more expensive, but their dorm beds are a good budget option (although a bit rustic). The good news is, the rooms are just a couple minutes walk to the beach, so if you're not into the "rustic" vibe, that might overshadow it. If you're looking to save even more money and really want to live the "island life" for a couple days, Hostel & Cabanas Ida y Vuelta offers hammocks with mosquito nets under palm shelters outside for about $7 per night. It's certainly not for everyone, but if you want to be one with nature, you'll have the perfect chance there.
Mid-range: If you prefer a little more space and a little less nature, consider booking your stay at Hotel Villas El Jardin, which offers apartment-like accommodation for middle-of-the-road budgets. Each room is exceptionally clean and modern, with ensuite bathrooms, kitchenettes, comfortable living areas, and balconies. With the beach only a 2 minute walk away, you can't really go wrong here. It's comfortable, affordable, and convenient to the rest of the island.
Luxury: Just like there are more than enough budget options on Holbox, you'll find just as many hotels catering to the luxury traveler. Ventanaiso Beachfront Hotel is a prime example. While this hotel isn't flashy or overly luxurious in appearance, what really puts it over the top is it's location — smack dab in the middle of a gorgeous, sandy beach. Ventanaiso offers high ceiling rooms with spacious balconies overlooking the ocean right outside. You can literally step from your room, straight onto the sand. Like in Guanajuato, the cost of luxury on Holbox gets you more than it would than in places like Mexico City. If you're in the mood to go out with bang at the end of your 1 week trip around Mexico, this hotel wouldn't be a bad place to do it.
LIKE THIS POST? PIN IT FOR LATER!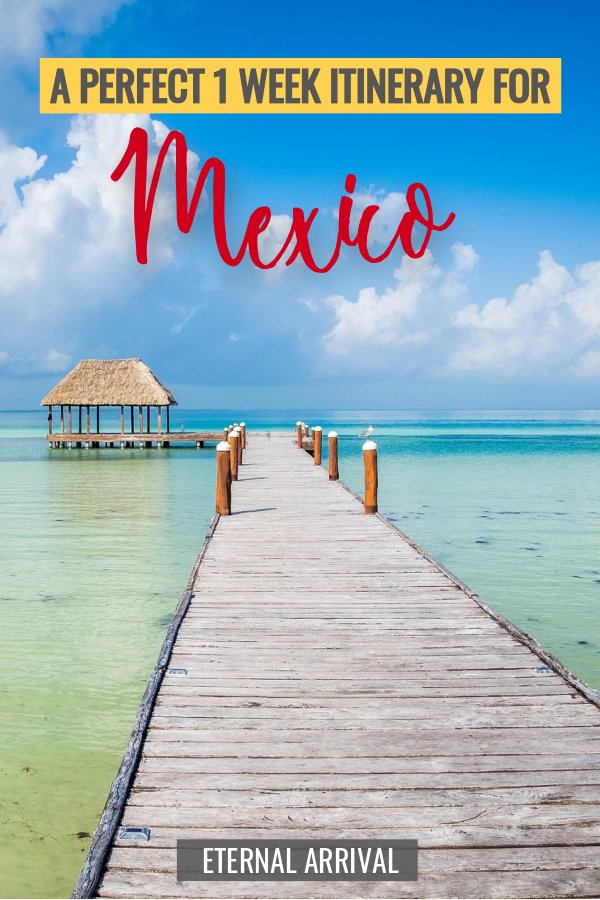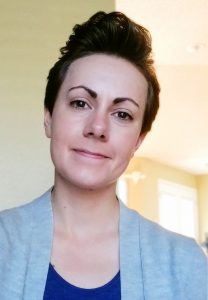 About the Author:
Kristen Youngs co-operates two online businesses while traveling the world full-time. Visit her website, One Bag Nomad, to learn how to travel as long as you want and build a successful online business, completely location-free. You can also find her on Pinterest.
Allison Green is a former educator turned travel blogger. She holds a Masters in Teaching and a B.A. in English and Creative Writing. Her blog posts merge her educational background and her experience traveling to 70+ countries to encourage responsible, enriching travel. She has been a speaker at the World Travel Writers Conference and her writing, photography, and podcasting work has appeared in National Geographic, CNN Arabic, CBC Canada, and Forbes, amongst others. Now a full-time traveler, she has lived in Prague, Sofia, New York City, and the San Francisco Bay Area.