There are some cities I click with instantly.
And then there's Barcelona.
I visited Barcelona twice in the summer and never quite got the love for it. It was throbbingly crowded, maddeningly touristy, made me want to use every Spanish curse word in the book, and was far more expensive than anywhere else in Spain. The Gaudí architecture was cool, sure — but could you even see it over the selfie sticks?
After eating ridiculously cheap food in Madrid and amazing pintxos all throughout the Basque country, I balked at spending upwards of 15 euro on an average meal. Barcelona, I decided, was not for me.
I'm a contrarian at heart. I proudly tell people my favorite country is Albania or Nicaragua just to see the puzzled looks on their faces. I take a weird pleasure in telling people my favorite cities in the world count Sofia and Belgrade amongst their numbers.
And so, I almost wore this resistance to Barcelona as a badge of honor. It was too crowded, too touristy, "inauthentic" – that word that travelers-not-tourists everywhere love. Sorry, I can be a bit of a douche sometimes. (At least I know it? Or does that make it worse?)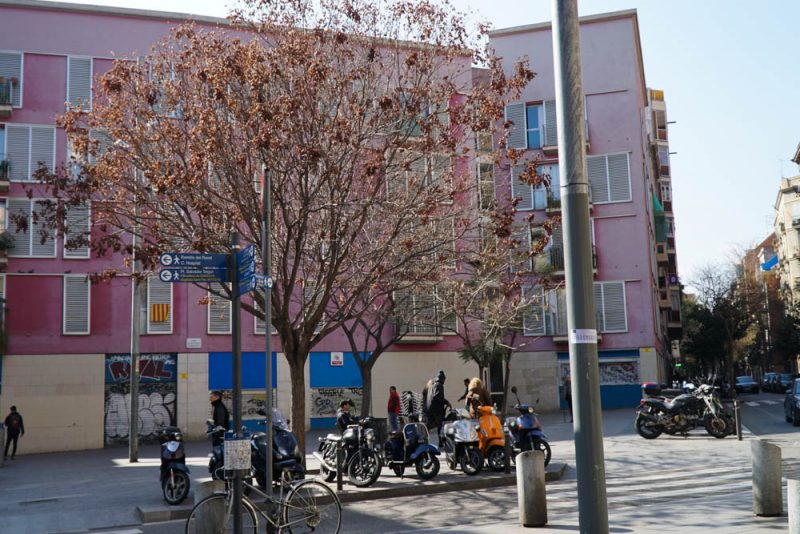 Note: This post contains affiliate links, which means I may receive a small commission if you purchase something through one of these links. Thank you for supporting the free content on this site! For more information on affiliate links and cookies, see my disclosure page for more details.
So when I came to Barcelona in February, it wasn't necessarily out of love for the city.
It was because I scored a $159 direct flight from Oakland en route to my new home in Sofia.
My friend Stephanie who also lives in Sofia came to meet me in Barcelona, and so I decided to give the city another try.
To my surprise, the third time was the charm: I actually loved Barcelona (in February).
There was a surprising amount of great things to do in Barcelona despite it being the off-season, and I thoroughly loved my time in Barcelona in winter.
You see, Barcelona is one of the places that — in my opinion — is only good in the offseason.
Sure, you won't be able to take advantage of the beaches, but come on.
Do you really want to be packed ass to ankles with every other tourist baking themselves pink?
Do you really want to fight your way through Las Ramblas only to sit down exhausted at some mediocre tapas restaurant?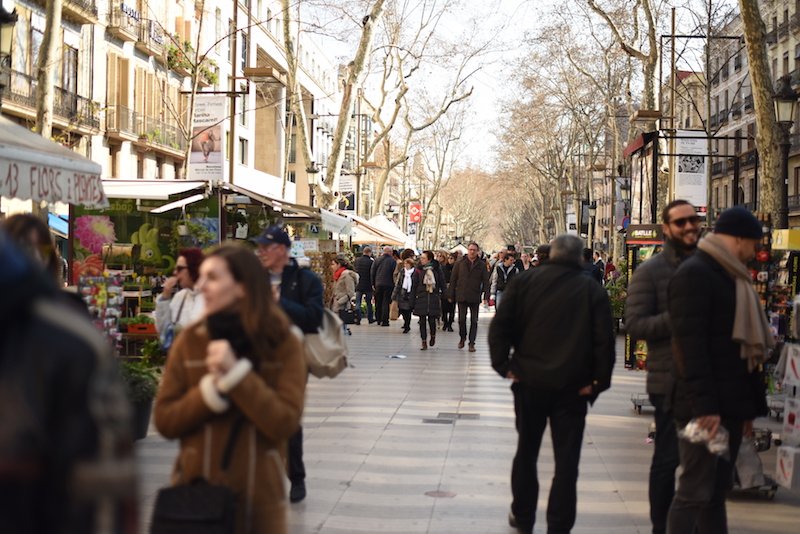 Do you really want to pay upwards of 20 euros to get into Casa Batllo, only to barely be able to see anything through the throng of flesh?
Yeah, I thought so.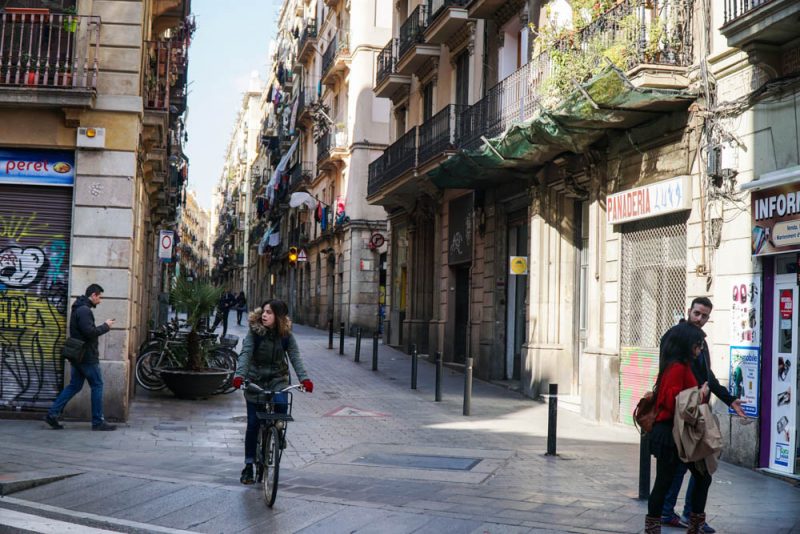 Which is why I'm here to tell everyone that Barcelona in February rocks, and maybe it's one of the best places to visit in Europe in February.
But maybe don't tell everyone – this is a secret best kept amongst friends.
If you're wondering what to do in Barcelona in the winter months, here are a few things I loved doing – to help you plan your own Barcelona itinerary and hopefully love this city in the off-season as much as I did.
Explore the Barri Gotic without the crowds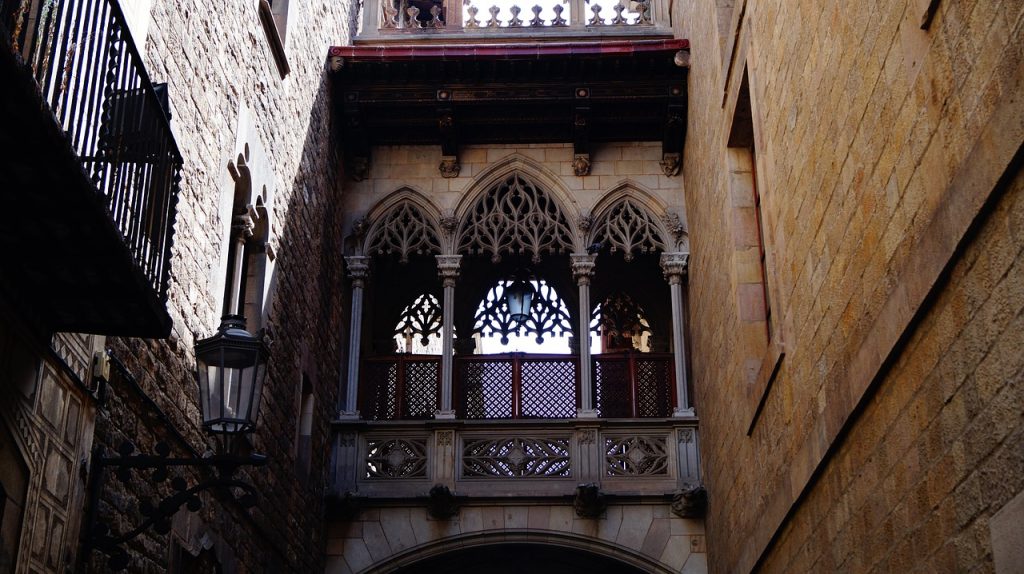 The name Barri Gotic (Gothic Quarter) is a bit of a misnomer — this area dates back to the 19th and 20th centuries, not the Gothic architecture era of the Middle Ages. Still, it's called that for the strong influence Gothic architecture plays in this part of the Ciutat Vella district.
Stephanie and I were even able to score a nice hotel right in the heart of the Barri Gotic for around 50 euros a night — unthinkable in Barcelona's peak season. Just one more reason to visit Barcelona in February or any other off-season month.
Explore La Boqueria market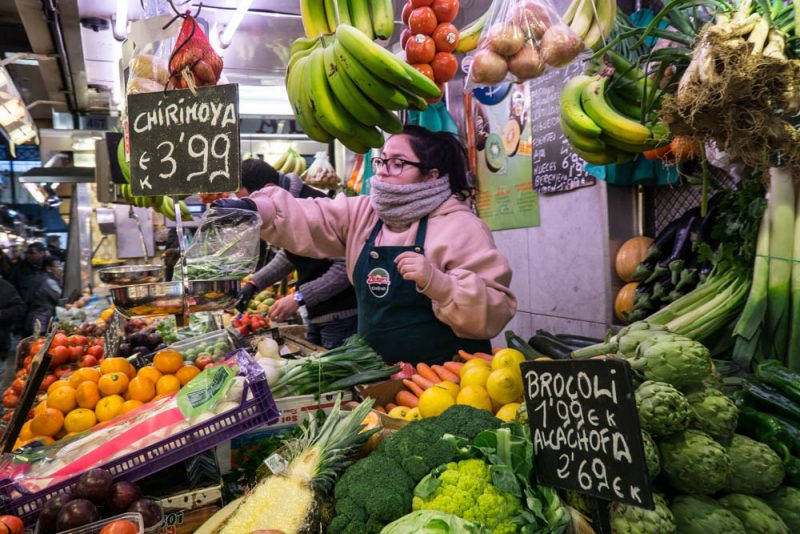 This was one of my favorite places the first time I visited Barcelona in the summer — and let me tell you, La Boqueria is even better in the winter.
There are way fewer people there so you won't have to deal with lines or crowds the same way you will in the summer.
If you have a kitchen, there's plenty of vegetables, fresh fish, and delicious condiments to cook with. Or you can just gorge yourself on all the fresh fruit juice, cheese, and sausage like I did. *shrug*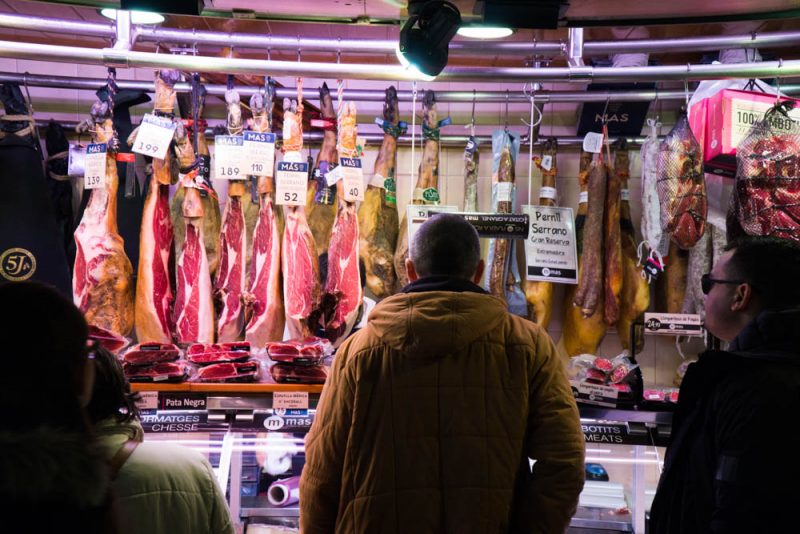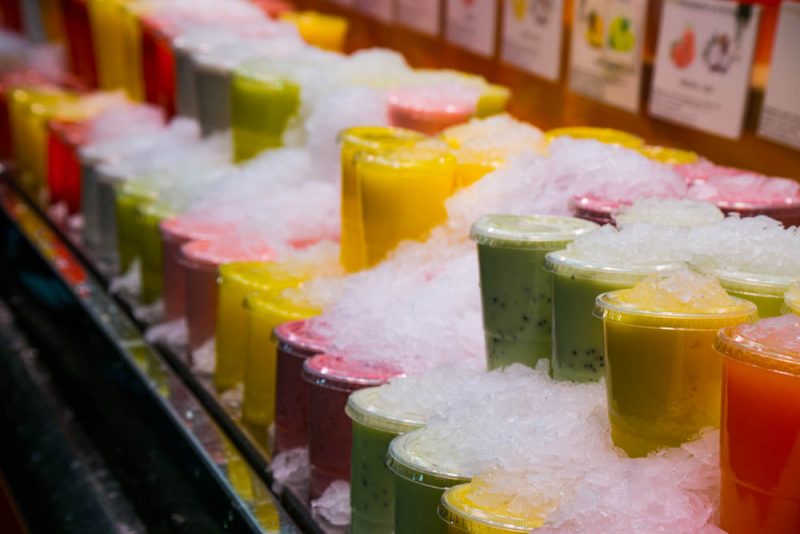 Do a self-guided food tour
Barcelona's weather in February is often quite warm and sunny, so there's no reason to cower inside.
One of my favorite things we did in Barcelona on this recent trip was a self-guided walking tour with bitemojo, who I partnered with on my most recent trip. Basically, it's an app that guides you to a few hidden gem eateries where you can redeem your "bites" through an app, walking past some historic landmarks along the way.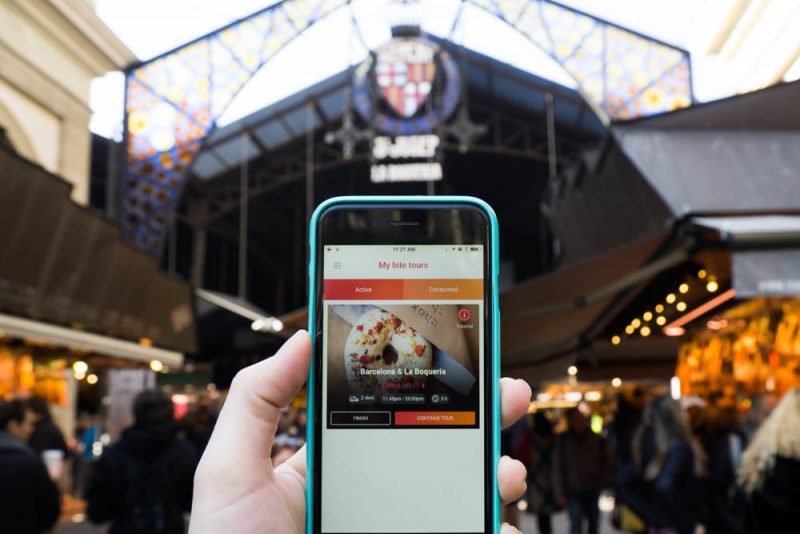 There are two tours, each costing 30 euro (which is not that outrageous a price considering the expensiveness of Barcelona).
We opted for the tour of La Boqueria and El Raval. We got to try 6 bites ranging from cheese, Catalonian sausage, cod fritters, fried eggplant tapas, and fancy Instagrammable donuts. It was delicious and I highly recommend it!
You can also go on a self-guided food tour of Barcelona's best eats or learn how to make regional dishes by taking a paella cooking class in Barcelona.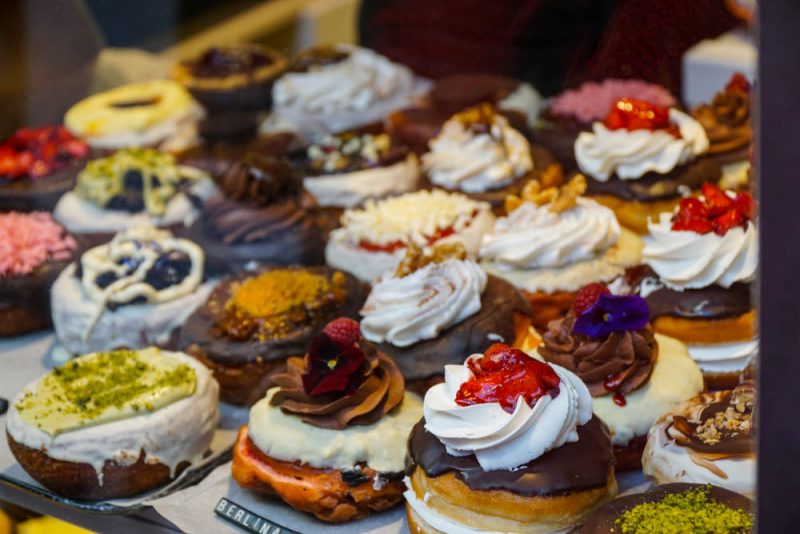 Actually see Gaudí's sites through the crowds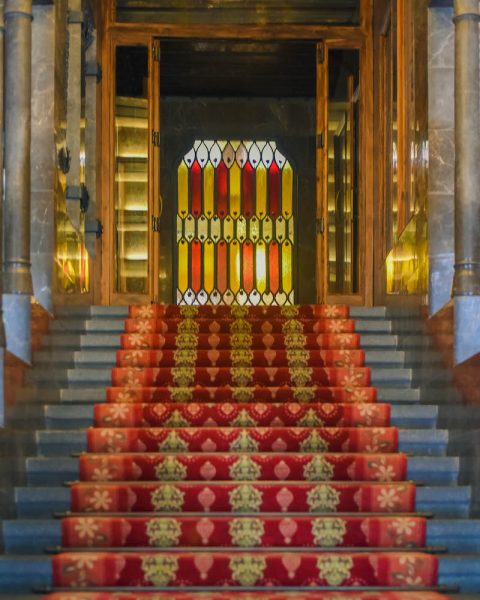 If you're an architecture fan like I am, Gaudí is likely one of the main draws to Barcelona. The architect left an outsize footprint on the face of Barcelona and is responsible for some of its most iconic buildings. In fact, his buildings collectively make up one of Barcelona's two UNESCO World Heritage Sites.
Visiting Barcelona in February, you'll have less of a crowd to fight with to get your shots. You'll still probably need a bit of Photoshop sorcery to get a people-free photo of the Sagrada Familia or Park Güell, as Barcelona is never exactly tourist-free.
Enjoy Barcelona's parks
Honestly, Barcelona in February is pretty much equal to summer in Stockholm, and it really reminds me of my home in the East Bay. We enjoyed some really sunny days during our visit, and with a bit of luck, the temperatures will hover around 50-60 degrees Fahrenheit with plenty of sun.
We saw a lot of people sunning themselves out with their pets in February, and there's no reason not to visit Barcelona's parks with a bottle of wine or a picnic from La Boqueria market if you have a nice sunny winter day.
This photo is of the stunning Ciutadella Park, one of the most beautiful in Barcelona!
Go on a day trip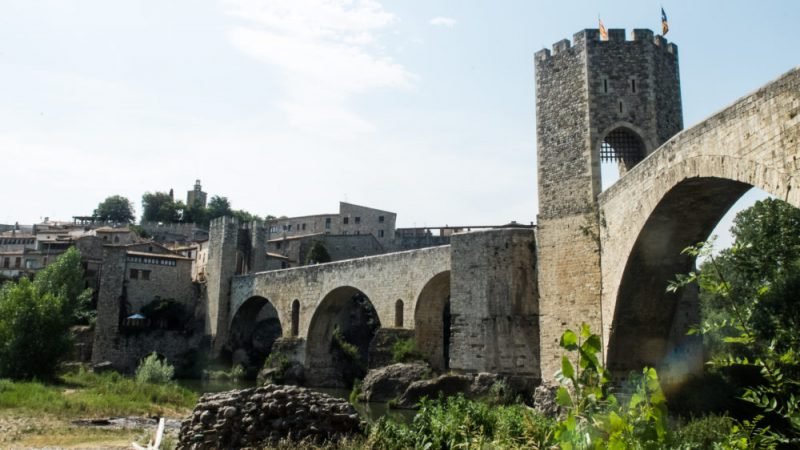 There's no shortage of beautiful day trips from Barcelona. On our most recent trip, we visited Andorra la Vella — mostly to tick off another country off our list, as Steph and I are both shameless country counters. To be honest, I wouldn't recommend visiting Andorra la Vella unless you're a country counter as well.  It's a pretty boring and not super photogenic city, and the best thing to do there is indulge in a 60 euro day pass to a fancy thermal spa.
If you have more time to explore Andorra, surely the mountains are beautiful and offer plenty of skiing opportunities, but I can't in good conscience say Andorra la Vella is anything special. Plus, Andorra la Vella is a good deal more elevated than Barcelona, making February not really a great time to visit the Andorran capital (though I'm not entirely convinced there is a good time wow, salty much?).
What I'd recommend instead is taking a day trip to one of Catalonia's beautiful other cities — I especially loved visiting Besalú and Girona on a previous trip to Catalonia, and I'd recommend them over Andorra in a heartbeat. The summer heat in Spain is no joke, especially inland where you'll find Besalú, so going in February seems like it'd be a fantastic idea.
Where to Stay in Barcelona
The best part about visiting Barcelona in February or any other off-season month is that you can stay in a super central location for an insanely cheap price. On my last trip to Barcelona, my friend and I shared a massive private room with shared bathroom for about $50 USD per night split between the two of us – in the heart of Ciutat Vella. Meanwhile, when I came in the summer last time, I paid well over $30 for a bed in one of the crappiest hostels I've ever had the misfortune to stay at.
Here are my recommendations for where to stay broken down by price. Here's how I roughly break it down: budget is under $20 per night for a bunk in a dorm, mid-range is $75-150 for a double room, and luxury is over $200.
Budget: If you're on a budget and traveling solo or in a small group and want to spend as little money as possible on accommodation while still having a nice place to stay, I recommend Sweet BCN. With an 8.8 rating on Booking.com, a prime location in the hip Eixample neighborhood near sights like Casa Batlló, and charming interior décor that pays homage to its Barcelona roots, Sweet BCN is a big step above typical hostels yet the price for a bunk is very fair in February. Click here for rates, reviews, and availability.
If you simply want the cheapest room possible, I recommend Safestay Sea in Ciutat Vella, which has decent reviews but isn't quite as nice as Sweet BCN, but is a good deal cheaper. Still, I think Sweet BCN offers better value for your buck.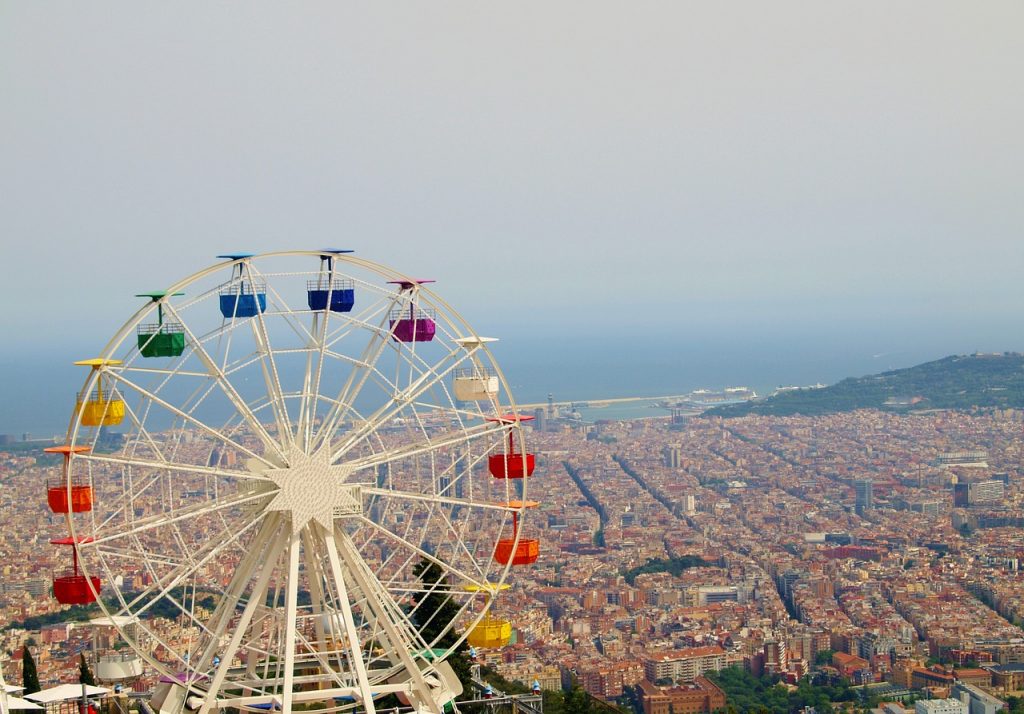 Mid-range: You'll find a ton of affordably priced mid-range options in Barcelona in February. This is a great opportunity to stay at a fashionable boutique hotel without paying a fortune, as a lot of boutique hotels will be very reasonably priced in the winter months then easily go for over $200 per night in peak season. For a stylish yet affordable stay, I recommend Hotel Omnium, which has great but minimalist design and an excellent location in the heart of Barcelona. Click here for rates, reviews, and availability.
Luxury: For a luxury stay with a reasonable price tag, I recommend H10 Casa Mimosa in the trendy Eixample neighborhood. With stylish yet unfussy décor, a gorgeous private pool nestled between buildings like a little Barcelona secret, and spacious rooms, this affordable-yet-luxe hotel is walking distance from all of Barcelona's best sights. Click here for reviews, prices, and availability.
***
Have you visited Barcelona in the off season? What were your thoughts?
Note: I was provided with a complimentary food tour courtesy of bitemojo in order to test out their app. All opinions shared are entirely my own.
Allison Green is a former educator turned travel blogger. She holds a Masters in Teaching and a B.A. in English and Creative Writing. Her blog posts merge her educational background and her experience traveling to 60+ countries to encourage thoughtful travel experiences that both educate and entertain. She has been a speaker at the World Travel Writers Conference and her writing, photography, and podcasting work has appeared in National Geographic, CNN Arabic, CBC Canada, and Forbes, amongst others. Now based in the San Francisco Bay Area where she grew up, she has also lived in Prague, Sofia, and New York City.