If you're a coffee fanatic like I am, it's probably important to you that you're never far away from a good cup of coffee while you're traveling.
There are some places around the world with fantastic coffee: I've been especially impressed with the coffee in Australia and Scandinavia.
However, it's also true that certain countries consider hot water and instant Nescafé to be an appropriate replacement for your morning cup of joe — I'm looking at you, Mexico.
As a former barista, I'm pretty particular about my coffee, and that's no different when I'm traveling.
Sometimes, I don't bring a travel coffee maker with me and instead, I just enjoy the local brews, especially when I'm traveling to places with great, affordable coffee cultures like in the Balkans.
But if I know I'm traveling somewhere pricy, like Sweden or Western Europe, I usually turn to my trusty Aeropress, which is far and away the best travel coffee maker in my book.
I've also reviewed a few other portable coffee making devices as I know we all have different ways we like our coffees (I, for one, can't stand Turkish style coffee, and I'm not a huge fan of the French press) that would work well for digital nomads, frequent travelers, or anyone else in need of a portable coffee maker.
Drink up!
(To skip to different sections, use this Table of Contents)
If you're the kind of person whose morning just isn't right without a perfect cup of coffee (same), a portable coffee maker will improve your travels tenfold.
I'm just a bit obsessed with coffee, so I've compiled this comparative review of all the best travel coffee makers on the market. I've focused on affordable options (nothing is over $50 and most are under $30).
All my picks are also entirely sustainable and don't produce plastic waste (I'm looking at you, K-cups!). Be assured that you won't break the bank or the planet with these options.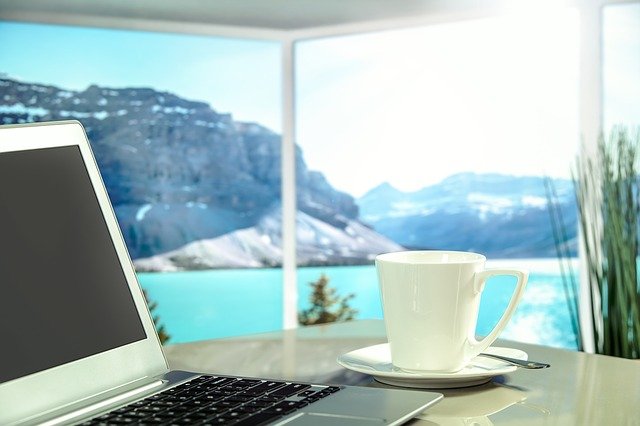 Note: This post contains affiliate links, which means I may receive a small commission if you purchase something through one of these links. Thank you for supporting the free content on this site! For more information on affiliate links and cookies, see my disclosure page for more details.
What to Look for in a Travel Coffee Maker
Sure, the world's best coffee will come from a 200 pound La Marzocco, but that's not the kind of coffee maker you're going to bring with you when you travel. You want a blend of convenience, durability, portability, and quality — otherwise, your travel coffee maker will be more of a burden than a treat.
Durability
This should be obvious, but it's best to avoid breakable materials when it comes to picking a travel coffee maker. This means that metal and plastic options are generally a better bet.
Avoid glass by all means – this is not the time for a Chemex or a fancy glass French press. If you don't want to use plastic, ceramic is better than glass but is still quite breakable so you'll have to wrap up your travel coffee maker in a scarf or sweater during transit.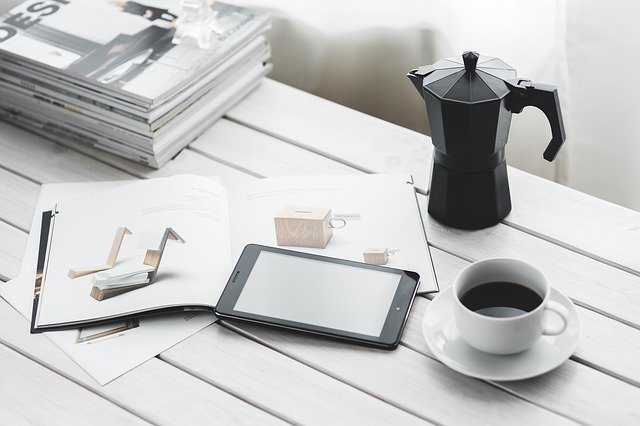 Portability
Obviously, this is one of the most important factors when it comes to picking a coffee maker for travel.
Ideally, you are looking for a small coffee maker no bigger than a bottle of water or coffee mug.
It should also be lightweight and hopefully not have that many separate parts – if one gets lost during travel, you probably won't be able to replace it and may just end up throwing out the whole thing.
Quality of Coffee
Of course, what's it worth bringing around a coffee maker if it makes crappy coffee?
Whether you prefer espresso or filtered coffee, you want the best possible brew if you're going through all the trouble of purchasing and bringing along a portable coffee maker. The best choice will be a blend of all three factors.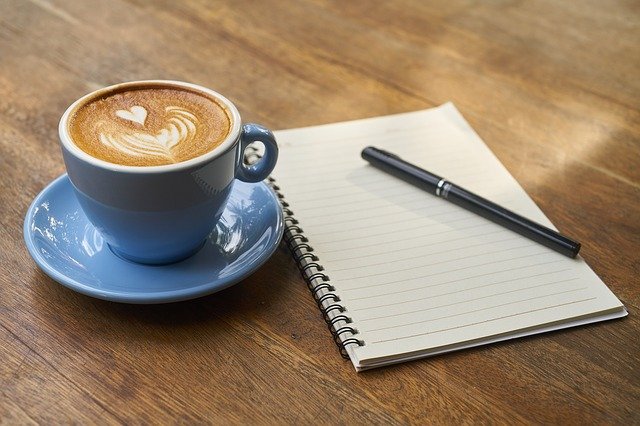 Tips for Picking a Travel Coffee Maker
Set realistic expectations
Some types of coffee are easier to replicate when traveling than others. For example, it's not so hard to make a simple cup of filtered coffee on the go.
However, if you're the kind of person who needs a perfectly foamy cappuccino, you're not going to be able to achieve that in a hotel room — you're better off just buying coffee on the road if that's the case.
Take it from a former barista – milk frothers don't even come close to what a proper steam wand can do, so don't even try.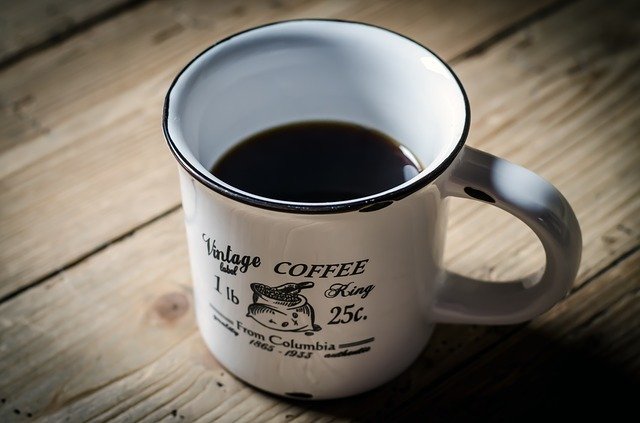 Learn how to use it before you travel
Most of these are pretty simple to use (otherwise I wouldn't have chosen them) but still, give them a test spin before you take it out traveling with you.
Trust me, the last thing you want to do when you're jet-lagged and desperate for a cup of coffee is to be crying as you try to figure out how to work an Aeropress, how many grams to how much water, and how many ounces in a quart.
It took me a few times using my Aeropress to get comfortable with pulling a good shot from it. Other devices are a little simpler but still, it's always best to learn first and perfect on the road.
Bring beans from home (unless you're going to a great coffee destination!)
No point in working hard to make a good cup of coffee if the beans you're starting with are crummy.
I personally bring some of my favorite beans with me, pre-ground because I don't want to waste space on a grinder in addition to my travel coffee maker (true coffee enthusiasts here will thumb their noses at me for this).
Though you definitely could pack your own coffee grinder if you are a coffee purist! The exception to this would be unless you are going somewhere where you know you can get excellent fresh coffee beans, like Nicaragua, Indonesia, Colombia, etc.
My Top 5 Travel Coffee Maker Picks
The Aeropress is just short of magic. Honest to goodness, I used one as my primary coffee maker for 2 years while living in a small NYC apartment where counter space was at a premium.
It makes delicious coffee and espresso and takes up virtually no room. Once you learn how to use it, it's quite simple and is more than worth the slight extra bit of effort as compared to a French press.
When I travel with the Aeropress, I don't bring all the parts pictured – just the Aeropress chamber itself and some filters. I find that all the other parts aren't really necessary if you have a spoon and a kettle (electric or stovetop both work great).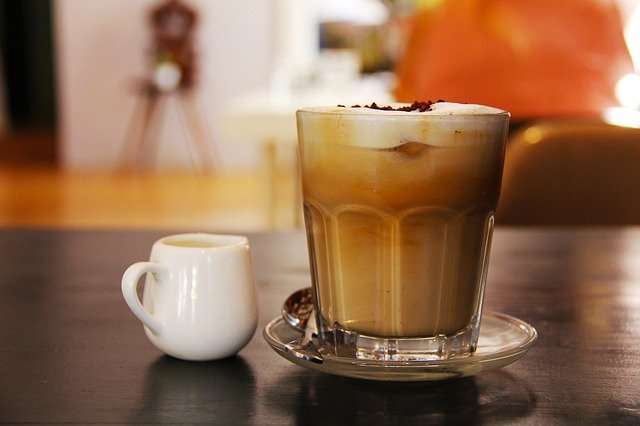 Dimensions:
– 4.8 by 4.5 by 11.8 inches
– 6.4 ounces
Pros:
– Makes the best tasting coffee and espresso
– Affordable, especially given the quality of espresso made
– Incredibly easy to use – watch one quick video to get the hang of it
– Cleans up very easily. Just pop the compressed coffee disk straight in the garbage and rinse out the Aeropress
– Can make anywhere up to an espresso shot to a full pot of coffee
– Can be used back to back with no waiting time
Cons:
– The filters are impossible to restock on the road, so make sure you have enough or buy a metal reuseable filter. Also, if you're really into the crema on top of an espresso, it's worth investing in this, as the paper filter will just absorb the oils that make up the crema.
– It's easy, but it's still not the easiest option

---
This was my default coffee setup before I replaced it with the Aeropress. In my opinion, the Aeropress is way better, but whenever I stay somewhere with a Bialetti stovetop espresso maker, I'm happy to use it.
It's easy to use, makes great quality espresso (unless you really need a crema – in which case I recommend getting the Aeropress + mesh filter combo), and can be made directly on the stovetop so there's no need to boil water.
Dimensions:
– 4.3 by 3.7 by 5.8 inches
– 1.1 pounds
Pros:
– Super simple to use and clean up
– Makes delicious espresso
– No extra pieces to lose
Cons:
– Needs stovetop or direct heat – can't use with an electric kettle
– Need to watch it carefully or espresso can burn. Be especially careful not to let all the water overboil or the pot can overheat!
– Makes a limited amount of espresso and you need to let it cool down between uses
– It's a bit heavier than other options

---
This wouldn't be my first pick, but for some people it will be perfect. If you're the kind of person who needs coffee in the morning but then wants to immediately get going – this is exactly what you need. (Those who prefer a more leisurely morning coffee will be better suited with one of the above or below options).
This basically combines a French press and a stainless steel portable coffee mug in one go. But its strength is also its downfall – this means that if you don't drink it quickly, the coffee grounds sitting in the French press will cause your coffee to get over-extracted and bitter. I'm not a huge fan of French press coffee for this reason, but if drinking coffee quickly is not a problem, this may be right for you.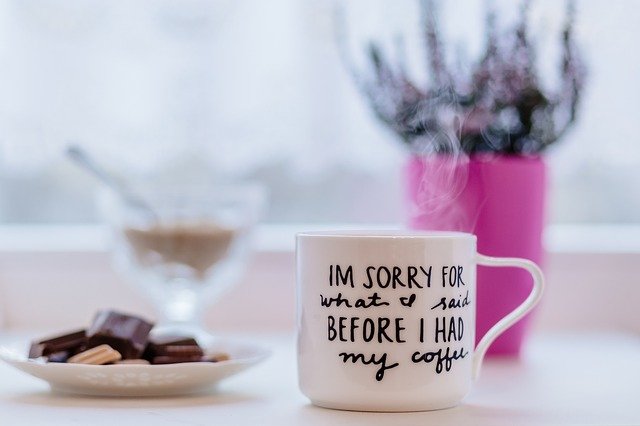 Dimensions:
– 2.8 by 2.8 by 8.1 inches
– 7.2 ounces
Pros:
– Coffee mug and maker all in one
– Insulated so that coffee will stay hot longer
– Better mesh than most French presses to reduce grit
– Doesn't require a stove, just hot water
– Easy to clean
Cons:
– Can only make one cup at a time
– If you take too long to drink your coffee, it will get bitter

---
If you love French press-style coffee, you're in luck as this is one of the easiest types of coffee to brew on the road. The main thing is finding a French press that is unbreakable and produces enough coffee for your needs while taking up as little room as possible.
This travel coffee machine is perfect for two people traveling together, although it also works for one if you're a huge coffee lover like me.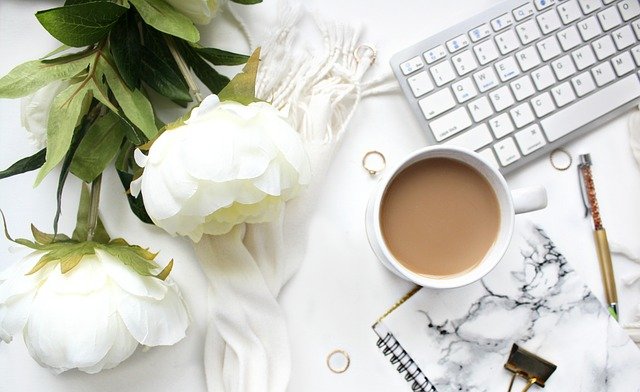 Dimensions:
– 7 by 7 by 9 inches
– 1.2 pounds
Pros:
– Shatterproof construction
– Makes coffee for at least two at a time
– Easy to clean
– Doesn't require a stove, just hot water
Cons:
– Bigger and heavier than other options
– Handle is not so ergonomic for packing

---
If you're a super light packer, I can't really think of a better option than this. Collapsible so that you can pack it even in the smallest of bags, this little guy can still churn out a reliable cup of coffee. They even come with a carabiner so you can clip it onto the outside of your pack – making it a great camping coffee maker.
Keep in mind that with any pour over coffee maker you'll also need to bring some paper filters (#2 only). They won't take up much space but it is one extra thing to keep track of.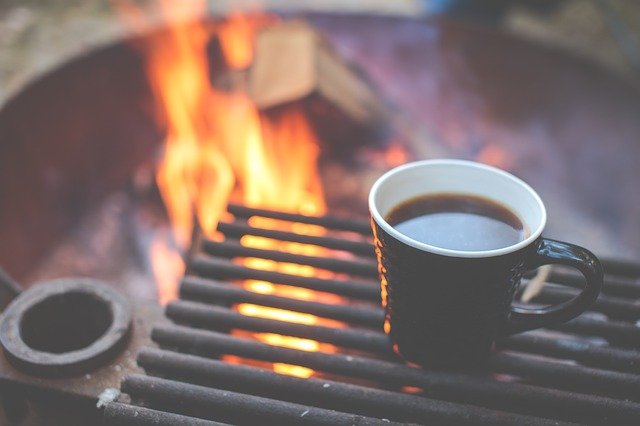 Dimensions:
– 4 by 0.5 by 4 inches
– 4 ounces
Pros:
– Easily the smallest and lightest option
– Most affordable option
– Produces a quality cup of pourover coffee
Cons:
– Not the prettiest or most high tech option
– Can only make one cup at a time
– Must bring paper filters (#2) with you also – these are not the easiest kind of filter to find when you travel

I hope this guide has been helpful to you when it comes to prepping your coffee on the go! If you have any favorite travel coffee makers you've tested, feel free to share them with me below.
Allison Green is a former educator turned travel blogger. She holds a Masters in Teaching and a B.A. in English and Creative Writing. Her blog posts merge her educational background and her experience traveling to 60+ countries to encourage thoughtful travel experiences that both educate and entertain. She has been a speaker at the World Travel Writers Conference and her writing, photography, and podcasting work has appeared in National Geographic, CNN Arabic, CBC Canada, and Forbes, amongst others. Now based in the San Francisco Bay Area where she grew up, she has also lived in Prague, Sofia, and New York City.