Neon lights flashing a beautiful symphony, cascading light over the city streets.
The orange glow of the sun as it rises over the wire-wrought architecture of the Brooklyn Bridge.
The proud spires of impossibly high buildings, a few jutting prominently over the rest to make the skyline irrefutably New York.
These are the images that make a trip to New York City a trip of a lifetime, just as memorable as any other trip you could conjure up.
I'll always urge you to get out and explore the off the beaten path side to the city: the brownstones of Brooklyn, the food trucks of Queens, the street art of the Bronx.
But I'll also always tell you you shouldn't miss New York's most classic sights: the Empire State Building, the icon of the city, being one of them.
Disclosure: This post is written in partnership with GetYourGuide, my trusted tour company partner, who is encouraging people to explore their own backyards this summer. Book memorable tours, activities, and attractions all in one spot on GetYourGuide.com
But First: Why New York?
As a former New Yorker who called the city home for nearly a decade, I often contend that traveling around New York is like traveling internationally, just between neighborhoods rather than countries — and you can do it by foot, without needing a plane or even a train.
One minute you can be scarfing down Greek souvlaki in Astoria and walk down to admiring the skyline from Gantry Plaza State Park; the next, you can be crossing the Pulaski Bridge for authentic Polish pierogis in Greenpoint, then heading to Bushwick for street art and a wide variety of food from vegan Ethiopian to Venezuelan arepas to Nepalese momos.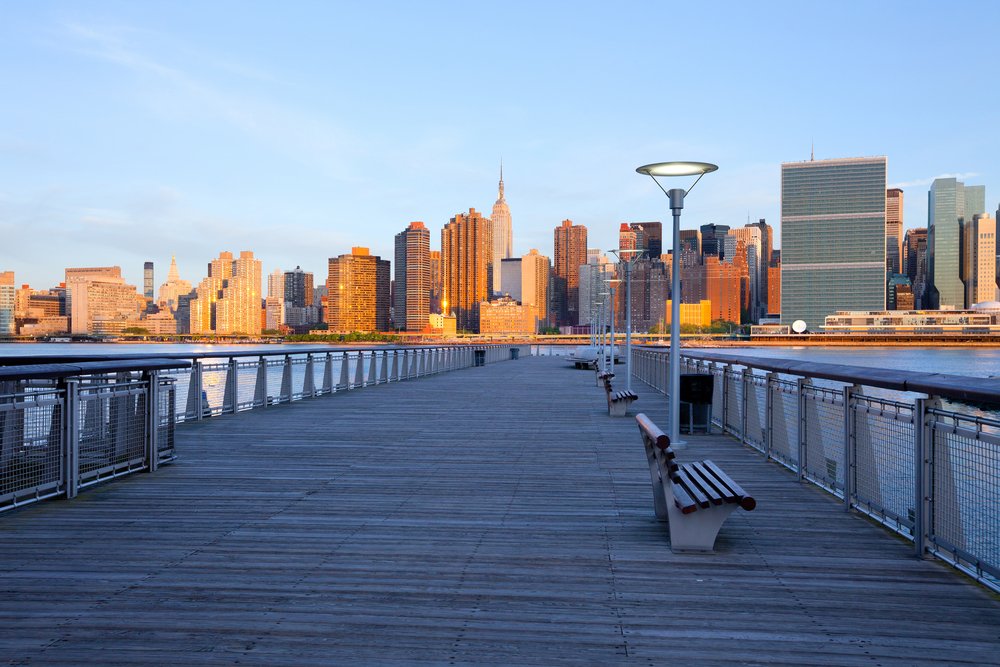 Note: This post contains affiliate links, which means I may receive a small commission if you purchase something through one of these links. Thank you for supporting the free content on this site! For more information on affiliate links and cookies, see my disclosure page for more details.
And that's just one walk of millions upon millions you can do in New York City.
New York is a city with a million different stories, and I urge you to take trips both on and off the beaten path while you're in New York.
Manhattan is incredible, but it's not the be-all, end-all of New York. In fact, it's the smallest borough in terms of area and the third-smallest in terms of population.
However, Manhattan is certainly home to no shortage of New York iconic sights, which is why you simply must dedicate at least one day — or even more — to exploring Manhattan and all it has to offer, from beautiful Battery Park all the way up to Harlem.
And while you're traversing Manhattan, you'll likely see so many of those iconic sights that make Manhattan synonymous with New York City in the eyes of all who visit. And one of those images, the Empire State Building, stands head and shoulders above the rest.
If you're planning a trip to New York City, a few things likely figure at the top of your bucket list.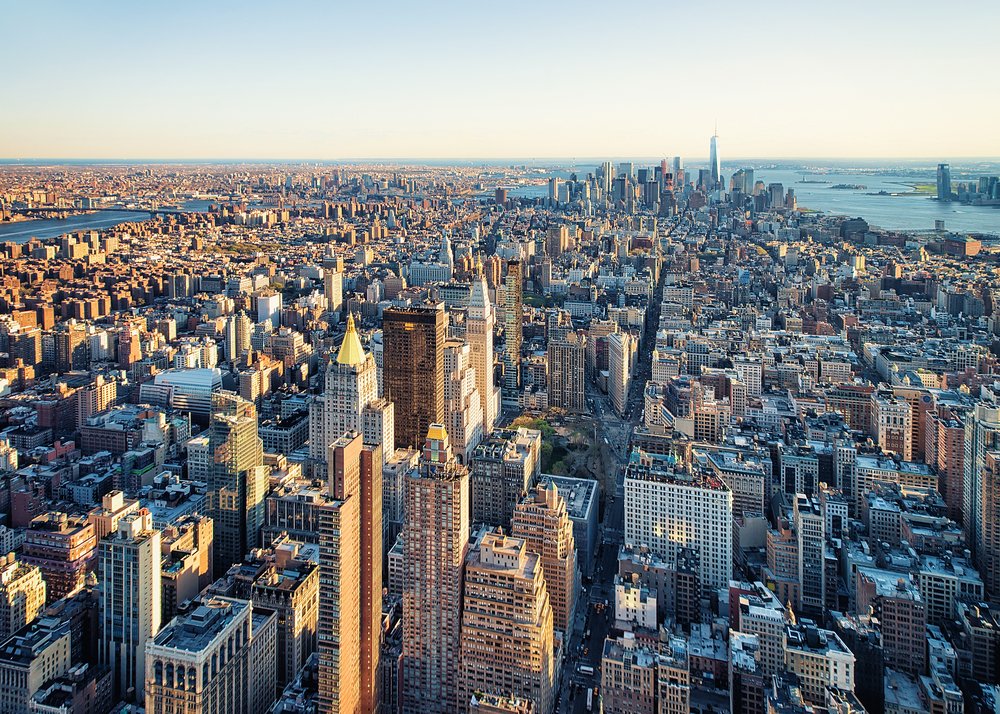 The Empire State Building, Broadway, Times Square: these things are so quintessentially New York that they simply must be a part of any New York itinerary.
But while it may be quite obvious when to visit Broadway (uh, showtime) and Times Square (any time after dark to best see those neon lights shimmering) — the Empire State Building, with its fabled queues, is a little more difficult to decide when to visit.
As someone who lived in New York for nine years, I've guided many of my friends around their first trips to the city and to the Empire State Building. Through their (and my) many trials and errors, I've been able to determine the best time to visit the Empire State Building for any type of traveler.
Quick Caveat: There is No "One" Best Time to Visit the Empire State Building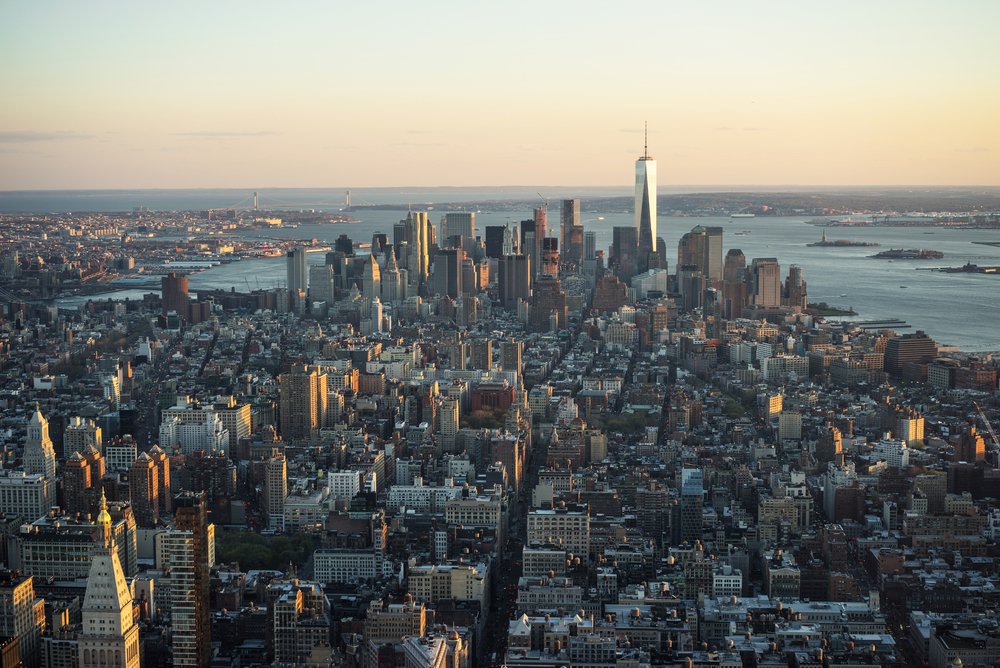 Keep in mind that as with anything, there is no one-size-fits-all answer.
Photographers always say that the best camera is the one you have on you. In a similar vein, I will say that the best time to visit the Empire State Building will always be when you are best equipped to enjoy it.
For example, while there may be no lines first thing in the morning when the Empire State Building opens, if you can't stand waking up early in the morning and forgoing your hotel breakfast in order to beat the queues — you simply won't enjoy yourself, and that's no way to vacation!
Similarly, if you're traveling with young kids who can't stay up late or risk getting crankier by the minute, visiting the Empire State Building late at night won't do much to improve your experience!
So keep in mind your personal tastes combined with my advice in order to find the best time to visit the Empire State Building for your particular group of travelers — or just yourself if you're on a solo adventure!
So I'll give a few possible 'best times to visit' the Empire State, and you can use your discretion to pick which one is actually the best for you!
Best Time to Visit the Empire State Building #1: When It Opens
Unless you're an early bird, you're probably dreading hearing this… but hear me out!
Early morning light in New York is the stuff of magic, and by visiting the Empire State Building in the morning when it first opens, you'll have a front row seat to some of the most beautiful colors dancing over the city — without as much of a line, to make things even better.
Luckily for us mere mortals who don't love waking up before the sun, the Empire State Building has a reasonable opening hour — 8 AM. I suggest you arrive 30 minutes beforehand to wait in line if you want to beat most of the lines.
To make that waiting painless, I strongly suggest getting a bagel to-go from my favorite Manhattan bagel shop, Ess-a-Bagel, and eating it in line. Lines and bagels, two quintessentially New York experiences! Ess-a-Bagel offers contactless pickup via Seamless — order ahead, grab your bagel (everything with schmear and lox — trust me on this), and enjoy it with a cup of coffee while you wait for an energizing New York morning.
Due to Covid-19 safety measures put in place, the ticket office at the Empire State Building is no longer open, so you must order your tickets online. There is no buying at the door!
Be sure to book with an authorized ticket seller! I use GetYourGuide as my trusted ticket seller wherever in the world I go.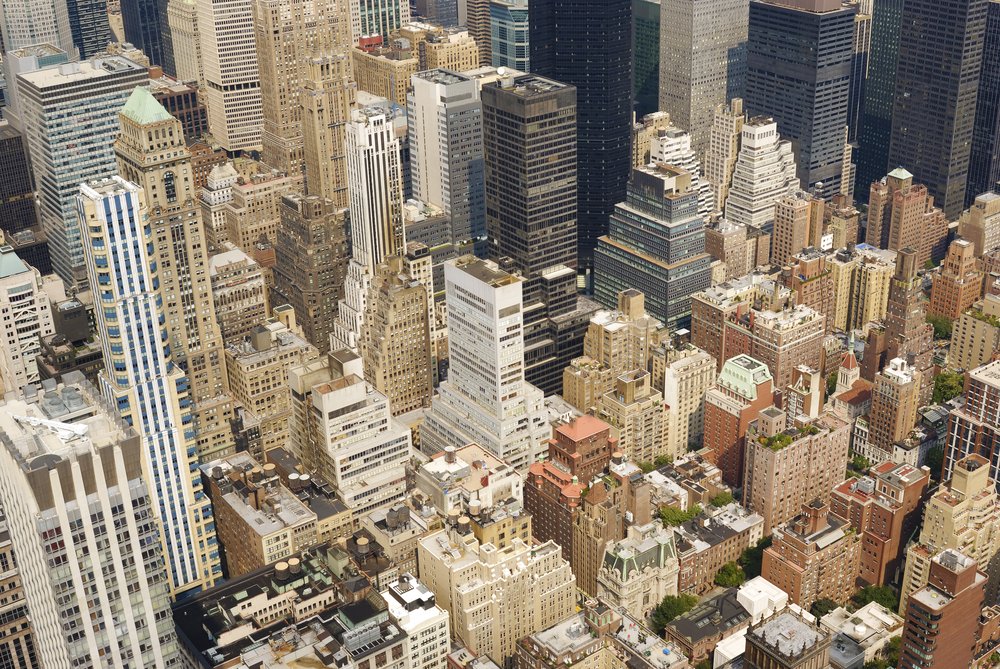 If you want to go early-ish in the morning (but not necessarily when it opens) without the line-up, I strongly recommend going with a skip-the-line ticket.
Visiting the Empire State Building at peak times (roughly 10 AM-2PM and again around 6PM-10PM) can mean wait times in excess of 2 hours, up to 3 even!
Unless you plan to follow my Empire State Building tips to the letter and get there at one of the prime visiting times when the Empire State Building is quietest, you're probably better off with a skip-all-lines ticket, which you can also book via GetYourGuide.
The skip-all-lines ticket means you can skip to the front of the security line and elevator lines, whereas the standard ticket just lets you skip the ticket line (which, at time of writing, is not open anyway!). This can save you 2-3 hours on your vacation, so if you can swing it, I highly recommend it!
As an added benefit, going to the Empire Sate Building early in the morning means you're in a prime position to enjoy the rest of your day in Manhattan.
Walk up to Bryant Park and Rockefeller Center, stop into St. Patrick's Cathedral, marvel at the ceilings of Grand Central Terminal, see the New York Public Library, and choose between Murray Hill for Indian food or Koreatown for a delicious Korean lunch.
Best Time to Visit the Empire State Building #2: Late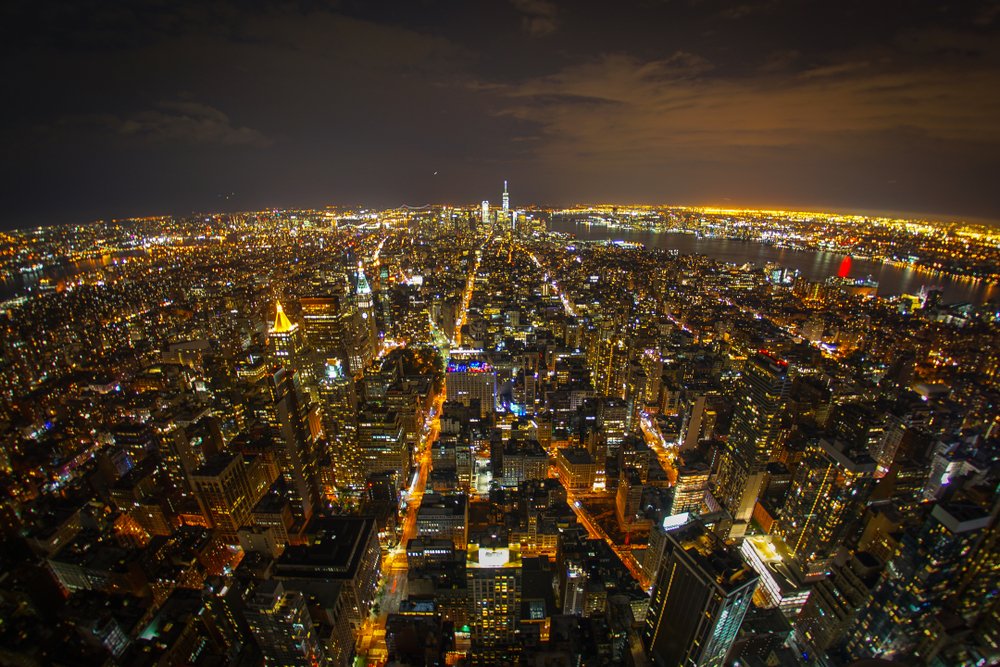 A common nugget of New Yorker wisdom is that the Empire State has the best nighttime views of Manhattan.
Straddling both uptown and downtown, you can see all the incredible architecture of the Financial District and the impressive One World Observatory from one side of the observation deck, whereas from the other, you can see Rockefeller Plaza and the Chrysler building all lit up and sparkling like gems.
However, most people hear this and assume to go for sunset…. which I'd have to say is not at all the best time to visit the Empire State Building, unless you are armed with either a saint's measure of patience or skip-the-line tickets for your whole party.
Here's instead what I suggest.
Get a delicious meal to take-away from one of New York's many delicious Manhattan restaurants and have a picnic at nearby Bryant Park or Madison Square Park, or if you don't have a picnic blanket with you, grab a bench at Greeley Square Park.
There are a range of options from extremely budget-friendly to higher-end. For budget-friendly, get a burger from the original Shake Shake at Madison Square Park (which has some limited outdoor seating as well).
You could also go to the original Halal Guys cart near Columbus Circle and go sit in Central Park for a delicious picnic there (snap a photo of the iconic LOVE sign on the way!)
For a higher-end option, why not try a takeaway experience from a Michelin star restaurant at prices you'd normally only dream about? Here are 20 of New York's 76 Michelin star restaurants offering deeply discounted but no-less-delicious takeaway Michelin-starred meals.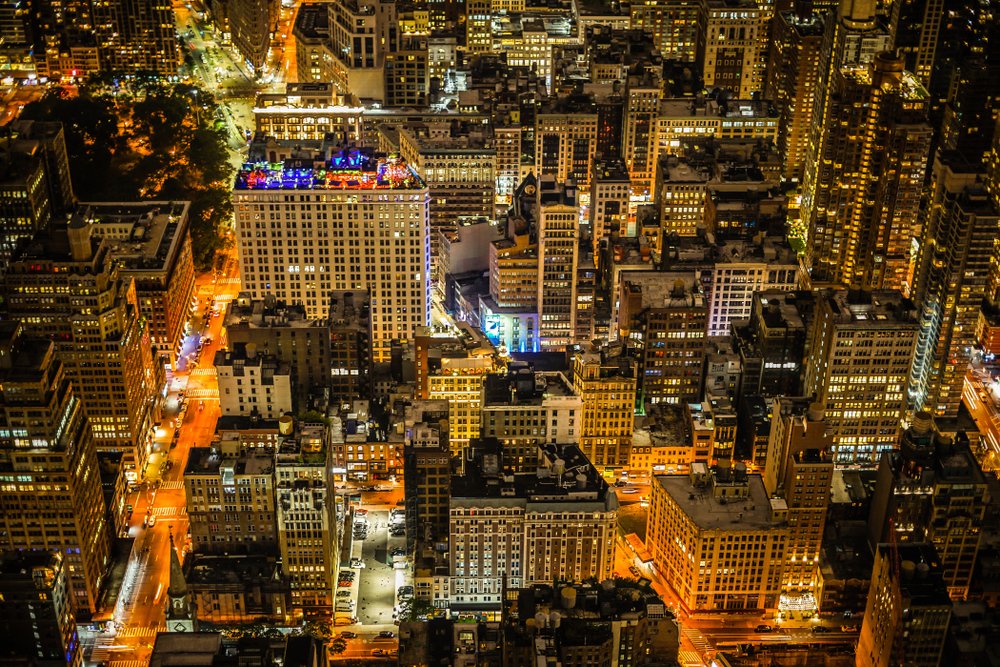 After eating, wander around the city enjoying the lights — whether it's a romantic walk through a lit-up Central Park or the neon lights of Times Square — trying to push it until at least 9 PM (last entrance is currently 10:15 PM) when you can visit the Empire State building without the lines, virtually guaranteed!
You'll still need to book your tickets online (remember: no ticket booth at the moment!) but you can get away with not needing the skip-all-lines ticket at this time, as the queueing will be incredibly minimal at the time, as this is one of the quietest times to visit the Empire State Building.
Best Time to Visit the Empire State Building #3: Between 3 and 4 PM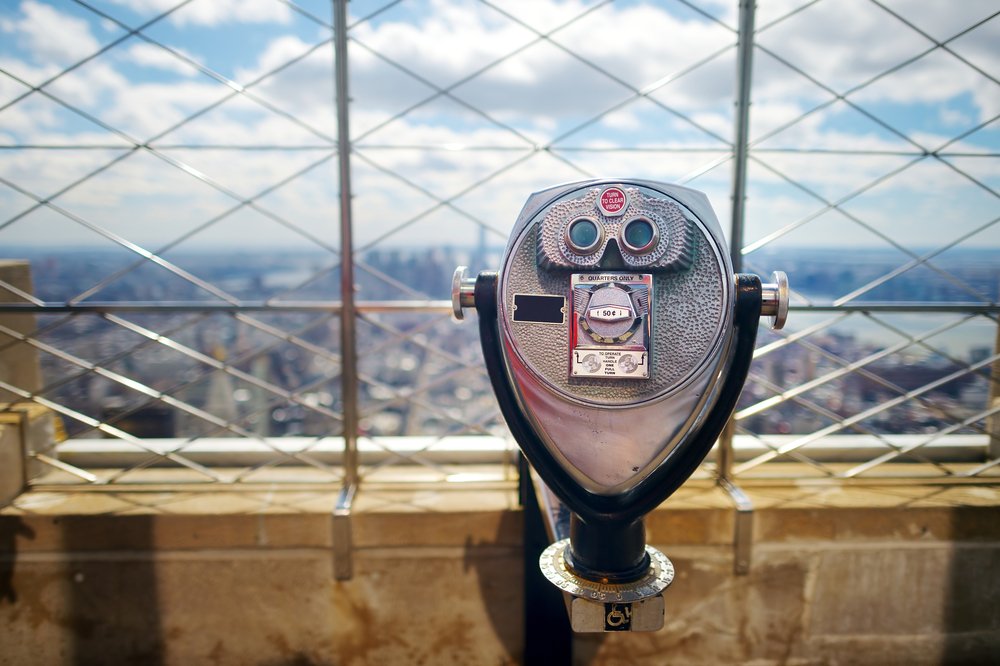 If you're not a morning person or a night owl, you may be wondering if there's a time you can enjoy the best of the Empire State building without the crowds.
I have to admit that anytime during the middle of the day will be more busy than others and you may have to wait, but generally speaking, the time between 3 PM and 4 PM is definitely less busy, as people are usually finishing up their morning visits or preparing to wait for a sunset visit.
The light at this time won't be quite as spectacular as morning or golden hour light, but you won't have to battle the crowds!
Best Time to Visit the Empire State Building #4: Both Morning And Night!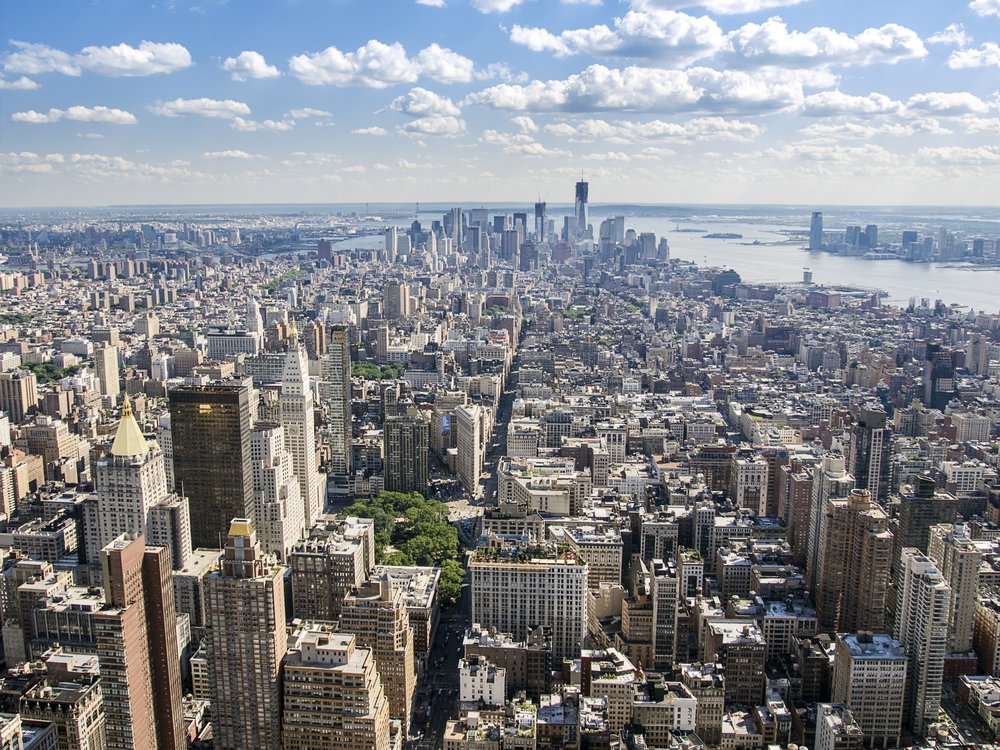 Can't decide whether it is better to visit the Empire State Building at morning or at night?
As the classic meme says: why not both?
For people who just can't choose, you can get the AM/PM Experience Ticket which offers a 27% discount off of buying two separate tickets!
Go first thing in the morning and again after 9 PM for two beautiful experiences, seeing the city as it 'wakes up' and again as the lights sparkle around the city like magical candles.
Note that if you get this ticket, both visits must be in the same day.
Best Time To Visit the Empire State #5: On a Clear Day!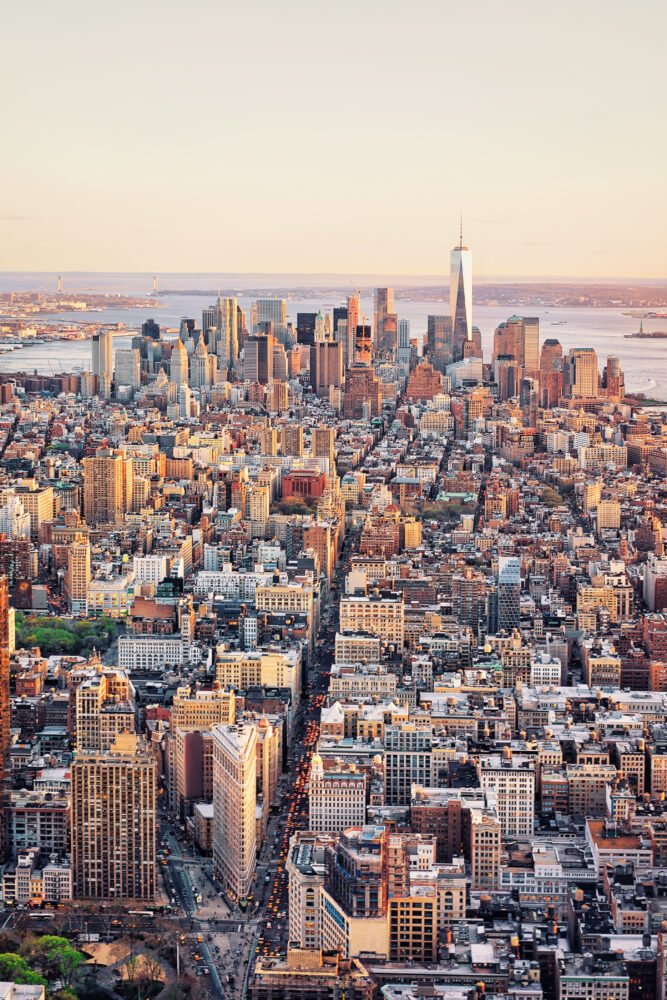 Of course, all this is to say that the time you visit the Empire State building matters quite a bit, but nothing matters more than the weather!
If the weather is raining buckets, it doesn't matter whether you show up at 8 AM or sunset — your views won't be what you expect.
Keep an eye on your weather app and plan to visit the Empire State Building as early in your trip as possible, so you can reschedule for another day if you need to.
Remember, GetYourGuide has a flexible cancellation policy so if you book and then rain seems inevitable, you can cancel for free and schedule for another day within 24 hours.
Safety Matters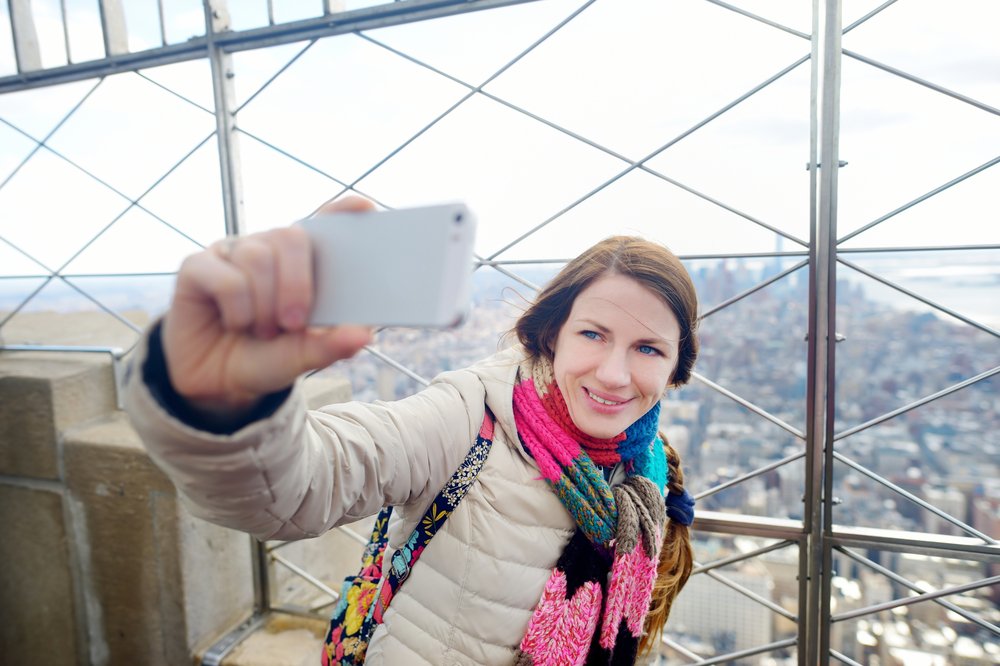 Traveling this year comes with some uncertainties, so it's important to come equipped with knowledge when making travel plans.
One thing I really appreciate about GetYourGuide is how they're making very transparent every attraction and tour's specific Covid-19 safety plan.
At the time of writing, here are the safety measures in place for visiting the Empire State Building. However, feel free to check here for any updated safety measures.
– All customer touchpoints are frequently cleaned

– To reduce crowds, the number of visitors is limited

– Masks are required, please bring your own

– Temperature checks are mandatory
Since there is a cap on the number of visitors, it's extra important to book your tickets well ahead of time as the Empire State Building is operating at reduced capacity to keep all its visitors safe.
Finally, GetYourGuide realizes that this is an uncertain time for travelers and as such, they've loosened their already flexible cancellation policy.
Tickets canceled within 24 hours receive a full refund; tickets canceled within a 24 hour period receive a full refund issued in the form of a voucher for another GetYourGuide activity in the future.
***
So if you're planning a trip to New York sometime soon — please let me know in the comments if this post has helped you plan an epic trip to the Empire State Building!
And if you've used any of these Empire State Building tips for when to visit, let us know how it went for you!
Pin This Guide to When to Visit the Empire State Building!
Allison Green is a former educator turned travel blogger. She holds a Masters in Teaching and a B.A. in English and Creative Writing. Her blog posts merge her educational background and her experience traveling to 70+ countries to encourage responsible, enriching travel. She has been a speaker at the World Travel Writers Conference and her writing, photography, and podcasting work has appeared in National Geographic, CNN Arabic, CBC Canada, and Forbes, amongst others. Now a full-time traveler, she has lived in Prague, Sofia, New York City, and the San Francisco Bay Area.