It's hard not to romanticize Cuba. The photographs sell a dream: 1950s cars against brightly painted buildings, character-filled faces smoking fat cigars. This is the country Hemingway lost himself in, the land of mojitos, balmy evenings dancing salsa outside, and vintage charm.
The photos don't lie — Cuba is an insanely photogenic country with an almost magical beauty. But photos often don't tell the whole story. You can't smell the noxious fumes of the nearly 70-year-old cars, or hear the stories of the people who quit their jobs teaching to flee to the burgeoning private tourism sector for 30 times the pay.
You can't truly understand the realities of life on the ground of this fascinating country until you've been there – and even once you have and you leave, you still have only the faintest understanding of life in on this unique island, both so close and so far to the USA.
You can see all the photos and read all the Cuba travel tips you want, but at the end of the day, you're just going to have to see it for yourself.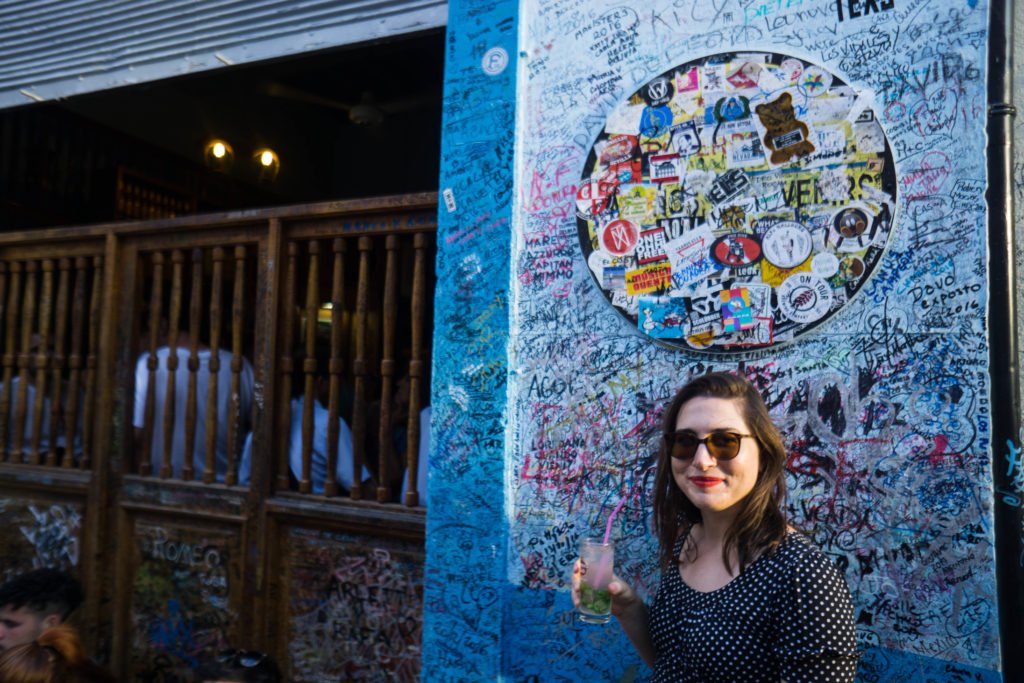 Note: This post contains affiliate links, which means I may receive a small commission if you purchase something through one of these links. Thank you for supporting the free content on this site! For more information on affiliate links and cookies, see my disclosure page for more details.

1. You can get alcohol without an ID, but you can't get wifi without your passport.
There's no such thing as a free log-on in Cuba. To get wifi, you'll have to queue up with the locals and confused tourists to be admitted into local ETECSA. The lines are usually atrocious because most cities, besides Havana, will only have one. When you finally get allowed into the building, you can buy a wifi card at $1.50 per hour, but you must show your passport. Then you can go to one of the designated ETECSA access zones. There is usually one in every major plaza, hotel, or pretty much any place where you see tons of locals sitting and staring intently at their phones.
I gave up on the hassle after my second wifi card, so my two weeks in Cuba ended up being an internet detox. Considering that I went just weeks after Trump was inaugurated, it was a welcome break from the 24/7 news cycle.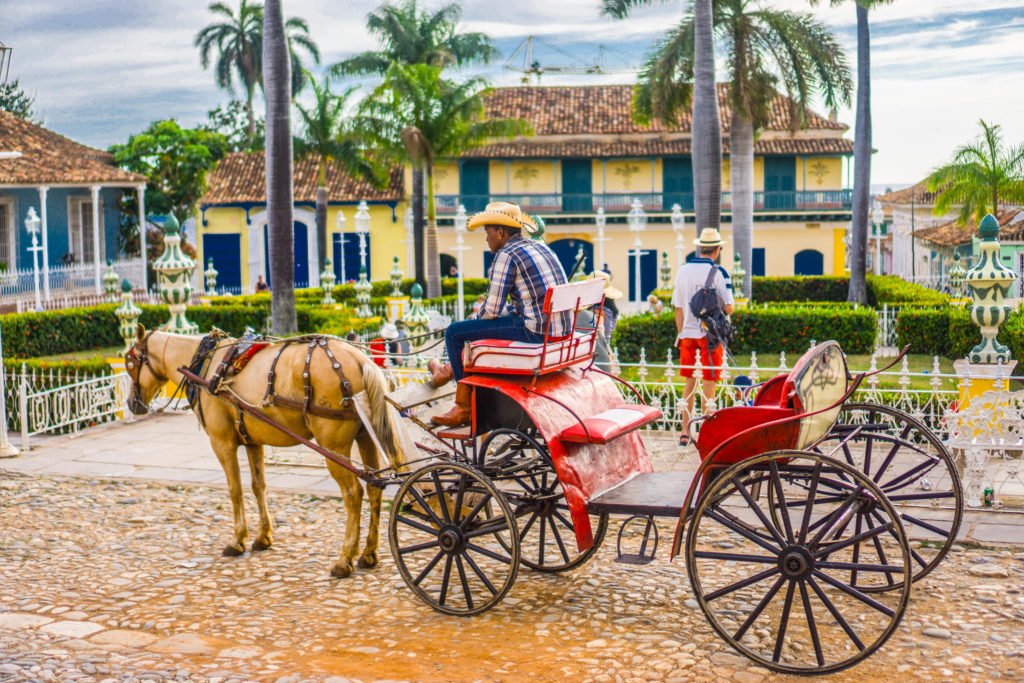 2. The Cuban government essentially invented Airbnb
There are no hostels outside of Havana, and the hotels in Cuba will cost you approximately the equivalent of your body weight in mojitos. The solution? Stay at casa particulares, which are homestays regulated by the Cuban government. Cuban families will rent out a spare room or two and pay the Cuban government a monthly tax of $150 to do so. For a modest price of about $25-35 per room (this is the price for a group of 3 or 4 – couples can probably pay less), you can stay in a local's home.
There's no need to book your casas ahead of time, except for perhaps your first one. Each casa owner has connections all over Cuba and is happy to hook you up with a friend in the next city you're going to. While the décor will undoubtedly be a bit dated, the casa owner — usually a lovely matriarchal type — will do anything to make sure your stay is comfortable. Even if it means sawing a roll of paper towels in half after the stores have run out of toilet paper.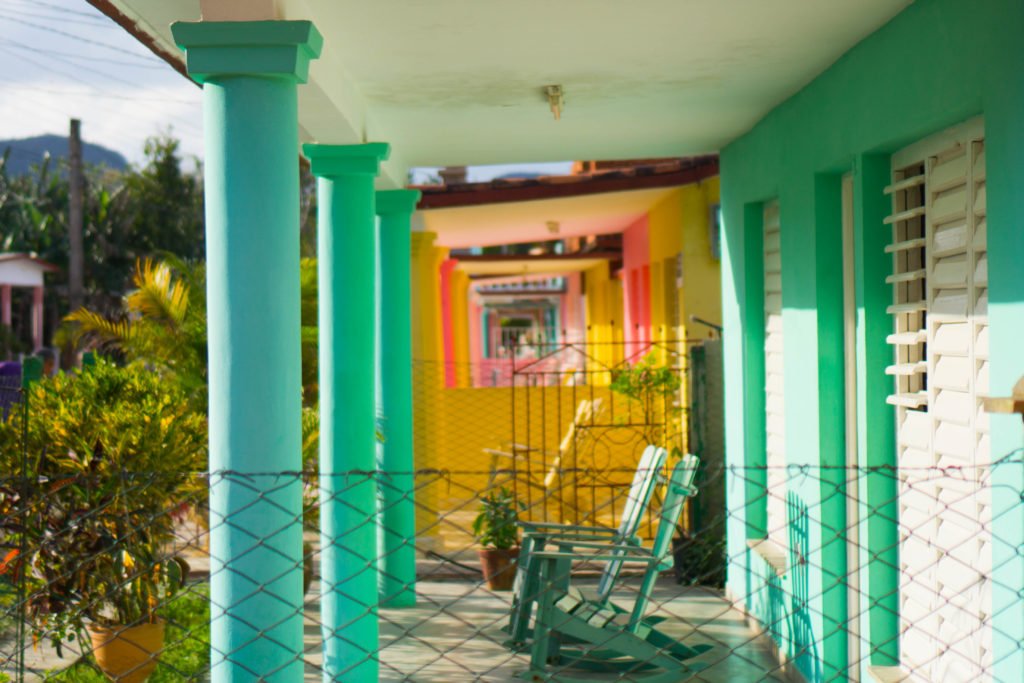 3. Price seems to have an inverse relationship to quality.
As in, a 5 dollar sandwich was roughly 10 times worse than a 50 cent one, and we found this time and again in Cuba. It was always incredibly frustrating to pay prices on par with Europe for a terrible, bland, or just plain confusing meal. I will never forget the time that I ordered fajitas from a restaurant and got a bowl of chicken nuggets with a side of mayo-ketchup dip and paid $15 USD for the pleasure (to be fair, I washed it down with quite a few Cuba Libres). Costs in Cuba sometimes seem completely random, and it was often that I'd think I was 'splurging' and treating myself only to end up disappointed.
Sadly, that meal didn't even make the bottom 3. Privately owned restaurants are a relatively new phenomenon in Cuba, having only been legalized in 2013. Similarly, food shortages due to the US embargo don't do much to help — about half of what's on the menu is not actually on the menu.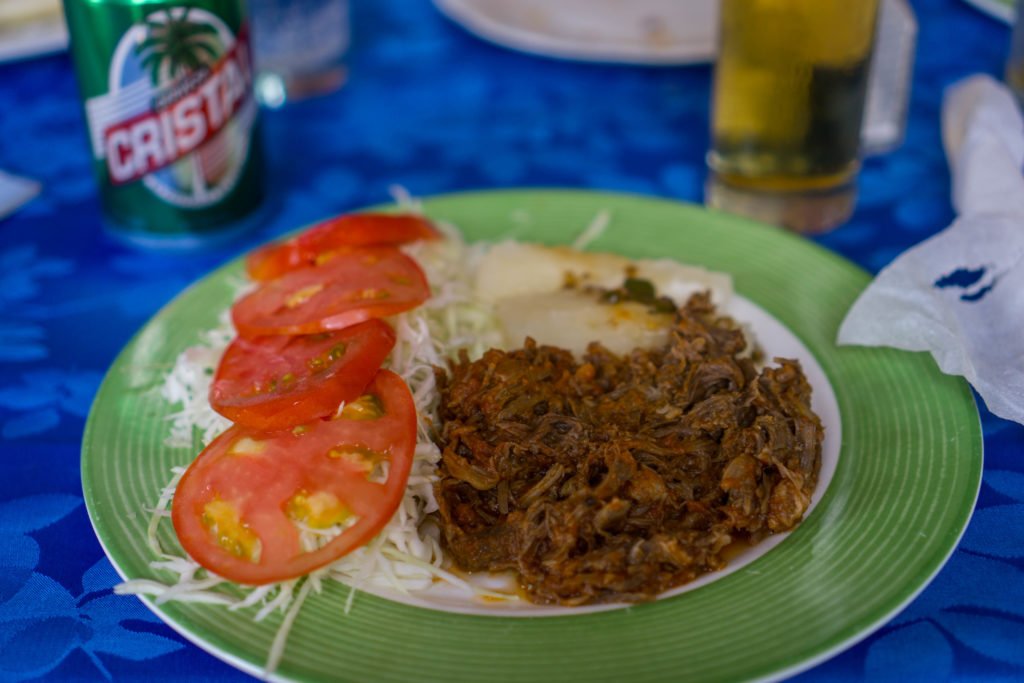 The best meals we had were often in hole-in-the-wall places where the prices were either unmarked or in the local currency (CUPs — look for prices starting at 25, which is 1 CUC, and up to about 100) rather than CUCs. They'd never be amazing, but they were reliable and filling. We did have a few nice meals in Varadero that were the exception to the rule, but other than that, save your cash for mojitos.
4. For the love of God, don't order the pizza.
Let's just say that pizza dough should not be the consistency of sponge cake and that imitation Velveeta is not an acceptable substitute for mozzarella. Don't trust lines, either — we queued for an hour at what Lonely Planet billed as the best pizza in Santa Clara and the only edible thing was the plate of twenty French fries we waited another 40 minutes for.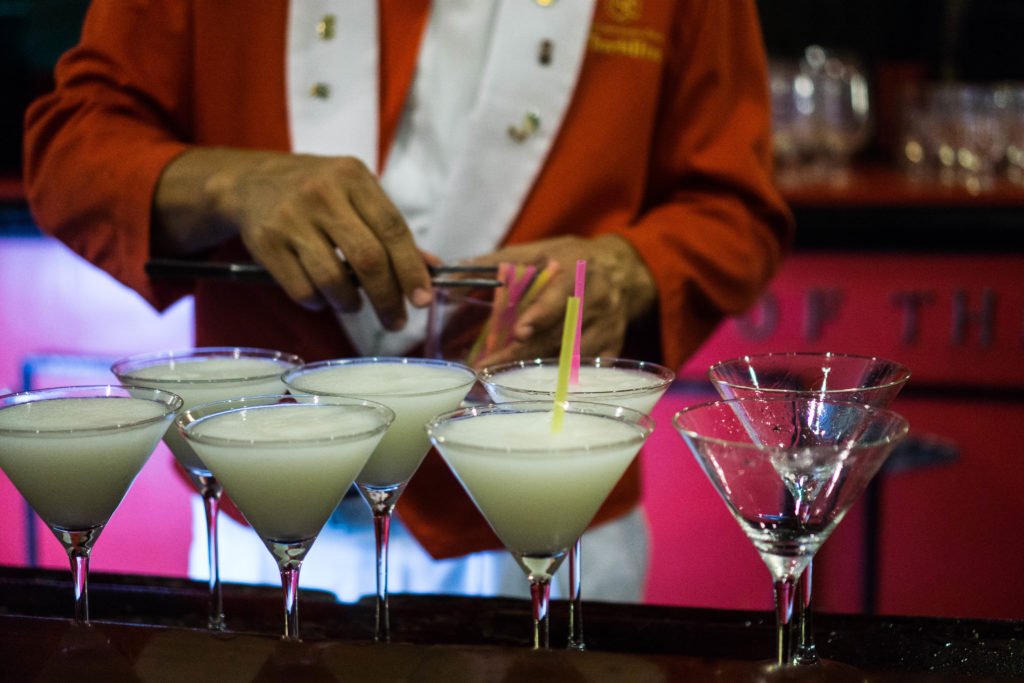 5. You'll start to become irrationally obsessed with Nestlé ice cream
After many excessively expensive and disappointing meals, you'll start to fantasize about having something predictable. You'll salivate each time you pass by a Nestlé sign with drawings of various ice cream bars…. only to find that inside virtually every freezer is the same bland tub of national brand ice cream.
6. Buying black market wifi feels like buying drugs
For those who don't want to wait in the ETECSA line to get their internet hit, there's always the good old black market. Enterprising Cubans will try to sell you wifi cards at twice the price ($3 for a 1 hour card) as you pass each local park, which as you remember is essentially also an open air internet café.
Locals will whisper "wifi card, wifi card" out of the corner of their mouth as if they're selling pot to college kids. When you finally cave and need your fix, your dealer will lead you away from the main street, produce a wifi card clandestinely from a pack of cigarettes, and relieve you of your 3 CUC.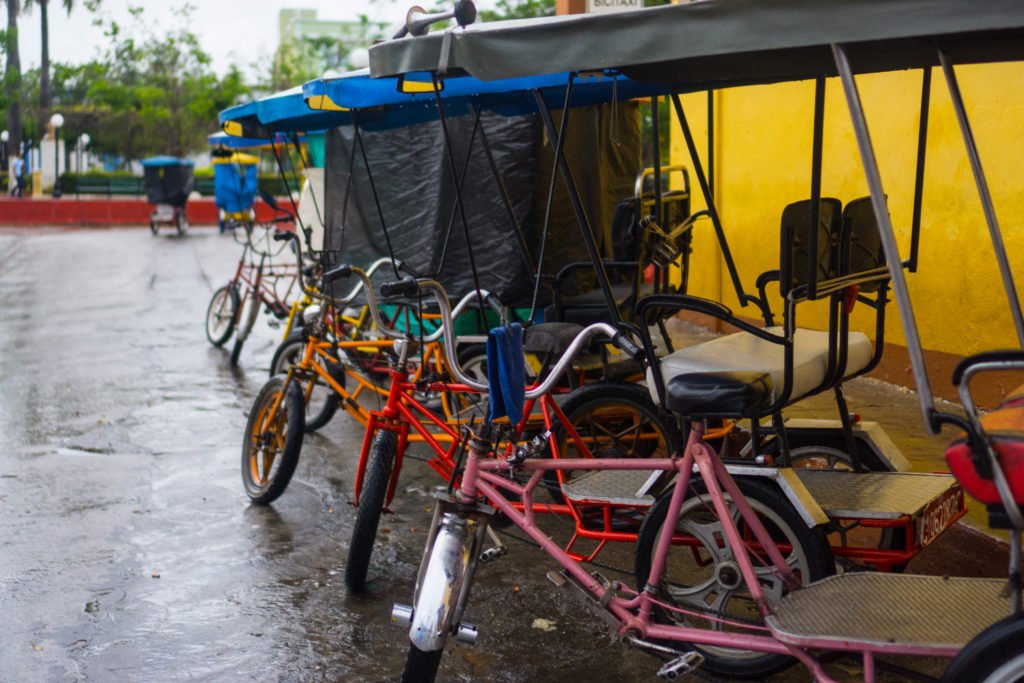 7. A pickup truck, a vintage convertible, and an ambulance will all cost you the same amount of money to go to the beach.
Like I said, price seemingly has no correlation with quality. Many times we paid just as much for a crappy experience as we did for a much nicer one. As Cubans working government jobs make the equivalent of 30 dollars per month, many are happy to earn a few extra bucks here and there. This is why basically every house is a casa and anything with wheels is a taxi… including ambulances. One day, as it started to rain buckets on us at the beach, some EMTs were very happy to give us a lift back to town for a few CUC and the promise not to take any pictures.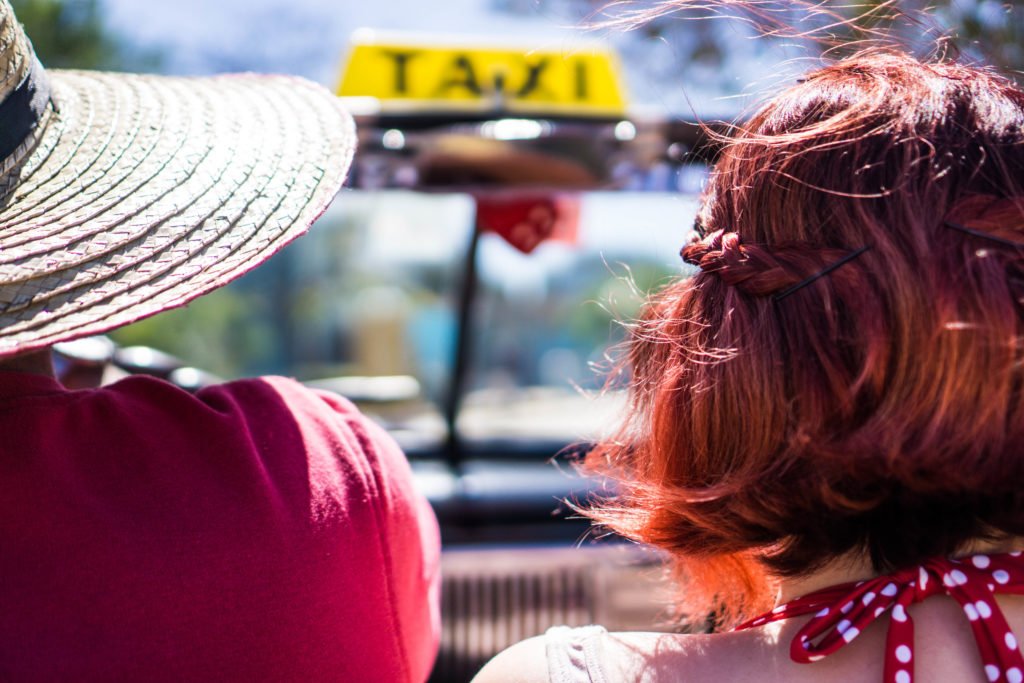 8. You can get rum at virtually any store, but good luck with everything else.
A socialized government, a food rationing system, plus the US embargo has done serious damage to Cuba's grocery stores. On one occasion, we decided we wanted to stop the game of Russian roulette that is dining out in Cuba and cook for ourselves. We quickly found that unless we wanted to eat spaghetti with frozen hot dogs, cooking our own food was pretty much not an option. We couldn't even have cereal for breakfast unless we wanted it with powdered milk.
The markets often ran out of basic necessities, including bottled water and bread. One notable exception? You'll never a find a store that isn't fully stocked with rum. Even things like ATMs can be hard to find, as Cuba is pretty much a cash-only economy. We went to a massive shopping center with a restaurant, internet cafe, bowling alley, and I shit you not, a literal freaking roller coaster — yet not an ATM in sight.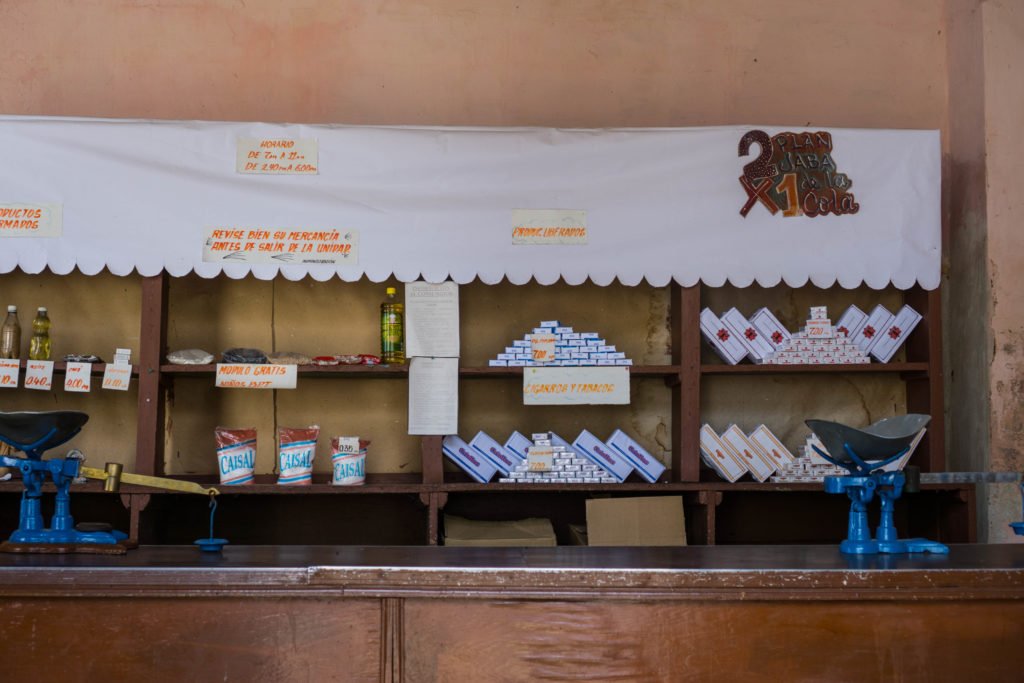 9. Cubans are some of the warmest people, and they have no beef with Americans
We got to know many of our casa owners well during our two weeks in Cuba, and some were so sweet I almost felt as if I was staying with a long-lost Cuban auntie. One supplied us with fruit cocktails (which, in true Cuban fashion, was more rum than fruit) and fresh muffins. Another accompanied my friend to the hospital when a slip on the beach led to a torn ligament in her leg. The casa owners would often see us off with hugs and kisses — yes, even the one time one hustled us on our way out the door. Locals were also responsive to our questions and happy to help shed some of the mystery of Cuban life.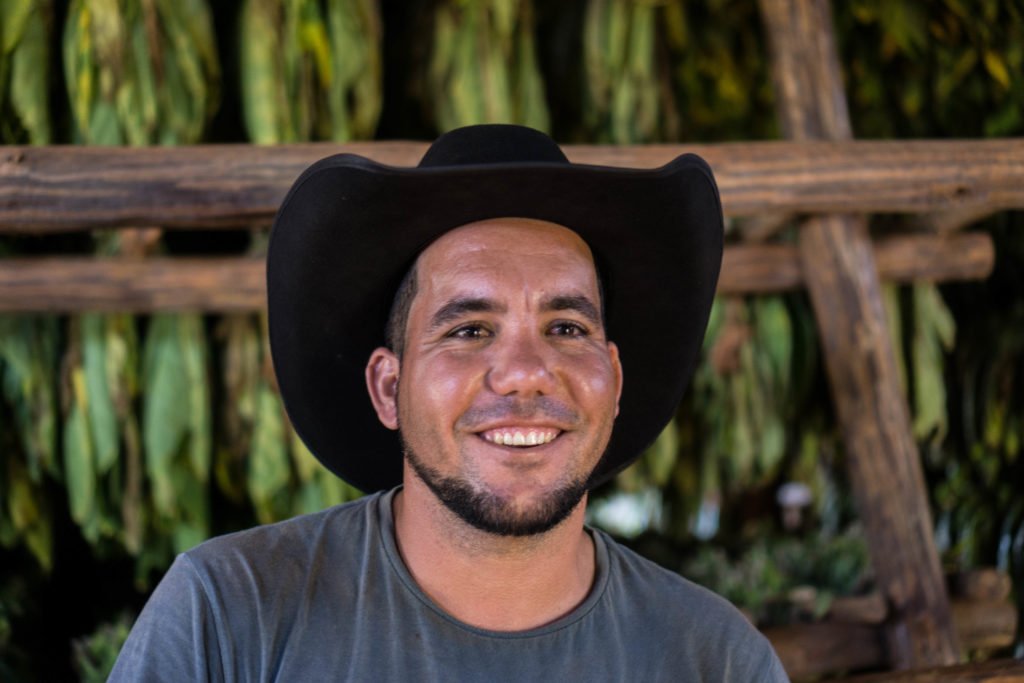 Side note: for my fellow Americans, you really have nothing to worry about in Cuba, despite the decades-long animosity between our two countries' governments. I'd be halfway through a cringe after telling locals I was American only to have them joyously say "I love America!" or start telling me about their family in Miami or New York. I'd often see Cubans totally bedecked in American flag or camouflage clothing, even on the beach. It's definitely not the image our country would depict of Cuba — but it's what I saw.
RELATED POST: Why I Won't Pretend I'm Canadian
10. Cuba is frustrating, fascinating, and endlessly changing.
I wrote this article will the full awareness that this post, to some, may just sound like a laundry list of gripes from a spoiled first world tourist. And in a way, it is. I've gotten so used to my privilege and creature comforts, and globalization has ensured that even in the least developed nations, something familiar is never far from reach.
I've solo traveled in many developing countries far from home, from Albania to Ecuador, from Myanmar to Nicaragua. Yet I've never felt more lost at sea as I did in Cuba, a country whose language I speak nearly fluently and whose capital lies a mere 90 miles from my country of birth. That's just Cuba for you.
But as confusing as Cuba can be, somehow I'm still enchanted by this paradoxical country. The beauty of the vintage cars and the ingenuity that keeps them going, the pride and dignity of the people, the faded glory of the colonial buildings being renewed with vibrant coats of paint, while crumbling on the inside… There's something unique about Cuba, something that can never be replicated in any other country. For better or for worse.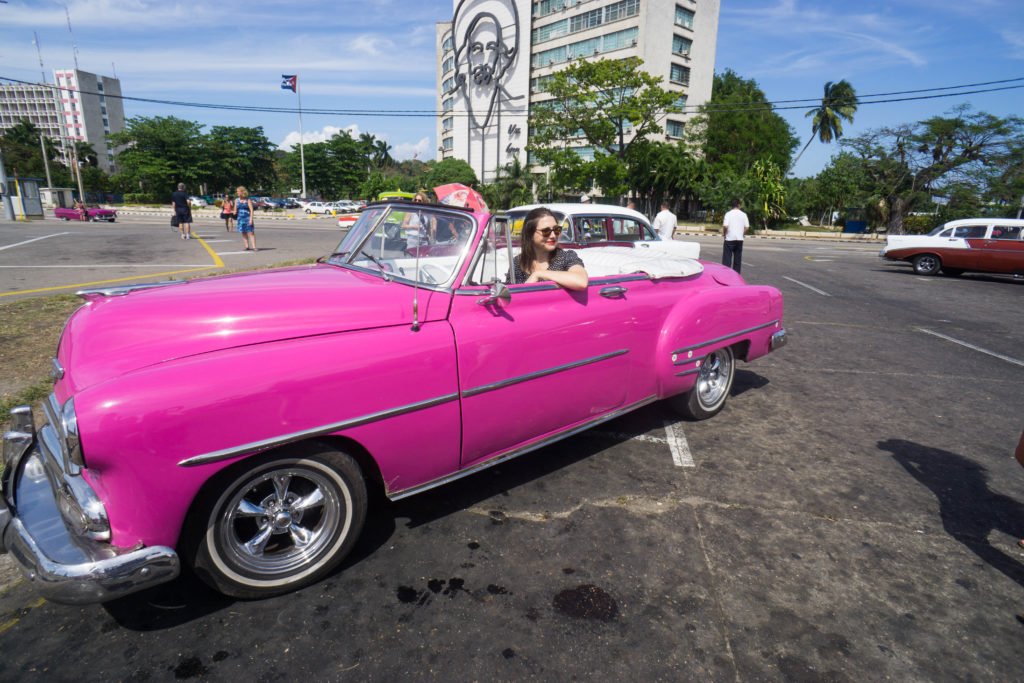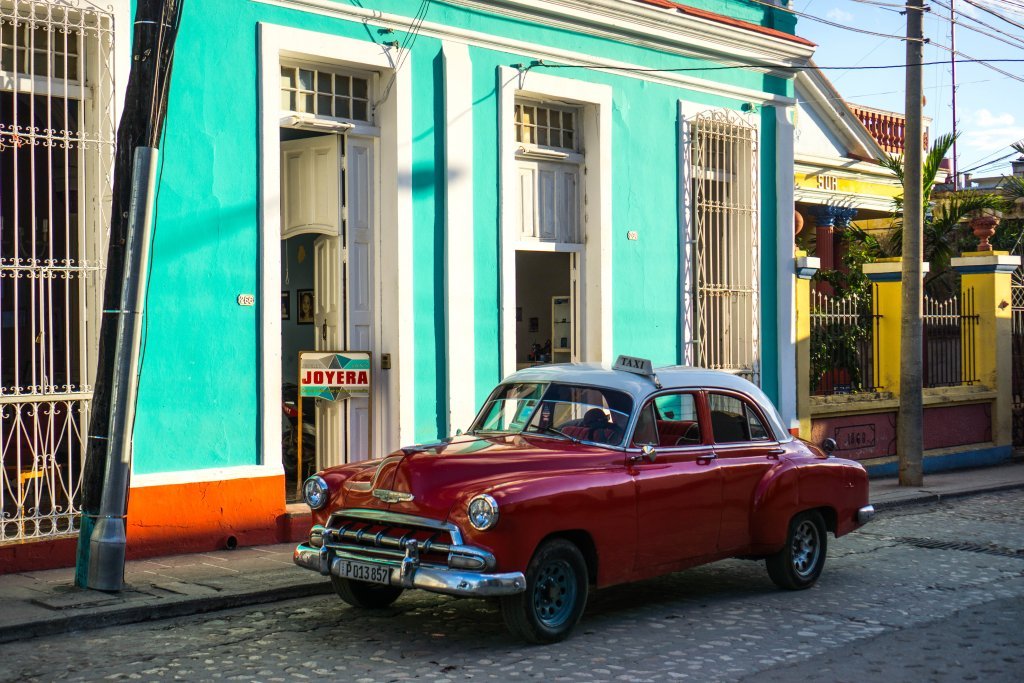 As tired as I was when I left Cuba, I'm already thinking about how I'd love to return time and again. I'm curious to watch as this country changes, to witness the inevitable transition from the Castro years to who knows what comes next.
I'll just remember not to get the pizza next time.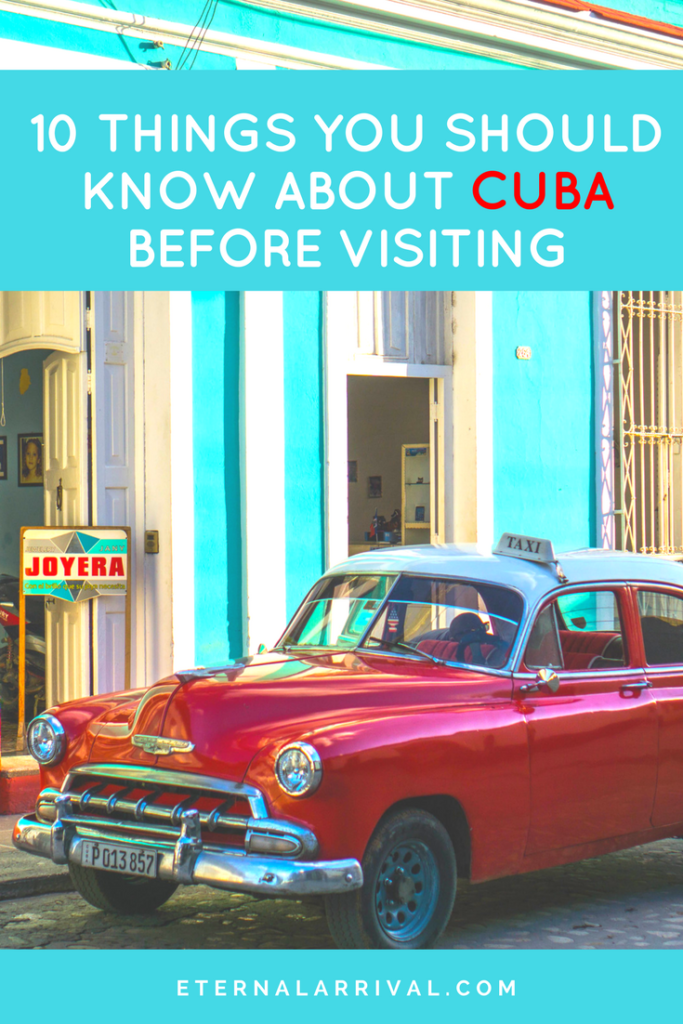 Allison Green is a former educator turned travel blogger. She holds a Masters in Teaching and a B.A. in English and Creative Writing. Her blog posts merge her educational background and her experience traveling to 60+ countries to encourage thoughtful travel experiences that both educate and entertain. She has been a speaker at the World Travel Writers Conference and her writing, photography, and podcasting work has appeared in National Geographic, CNN Arabic, CBC Canada, and Forbes, amongst others. Now based in the San Francisco Bay Area where she grew up, she has also lived in Prague, Sofia, and New York City.