As much as I love the outdoors… god, do I love electricity. And wifi, and hot showers, and king-sized beds, and air-conditioning, and indoor plumbing. So when Serenity Luxury Tented Camp, Xperience Hotels' newest property, invited Janet and me to visit their new eco camping lodge, I did a happy dance inside. I get to sleep in a tent in a jungle on a beach in Mexico's Riviera Maya AND watch Netflix in a giant comfortable bed? I am so there.
And when I can take a bath outside in a private Jacuzzi tub under a sky filled with stars, that's what I call winning.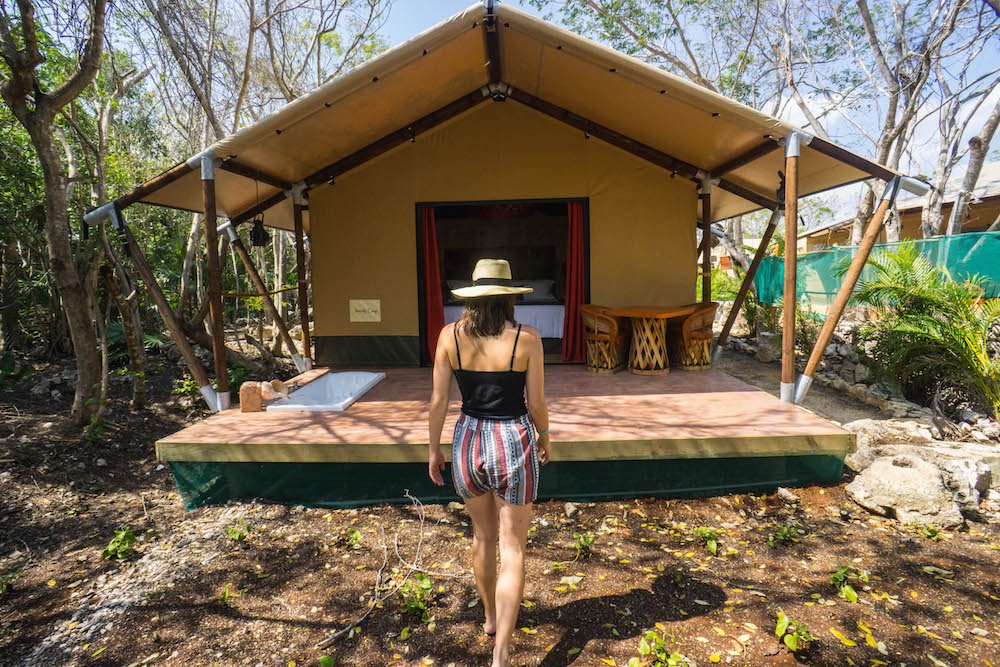 Note: This post contains affiliate links, which means I may receive a small commission if you purchase something through one of these links. Thank you for supporting the free content on this site! For more information on affiliate links and cookies, see my disclosure page for more details.
Rooms
Whoever designed the Serenity Luxury Tented Camp rooms seems to have invaded my subconscious – or maybe my private Pinterest boards – to create my dream house (side note: my dream house is a yurt). The room is designed in gorgeous earth tones with pops of rich red, with a king-sized bed front and center. Definitely a step up from your sleeping bag and inflatable mattress!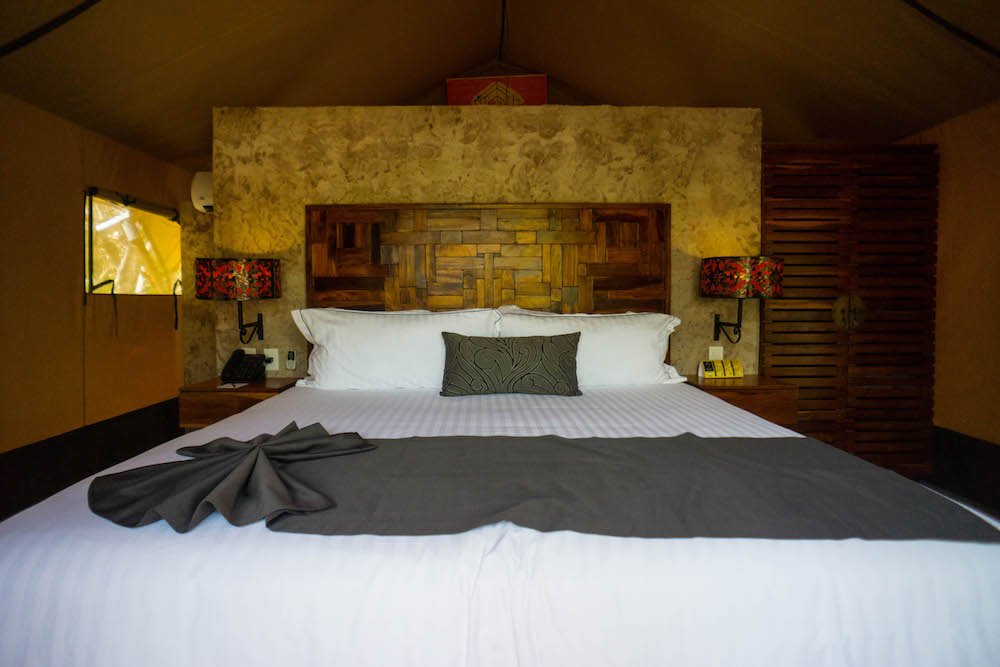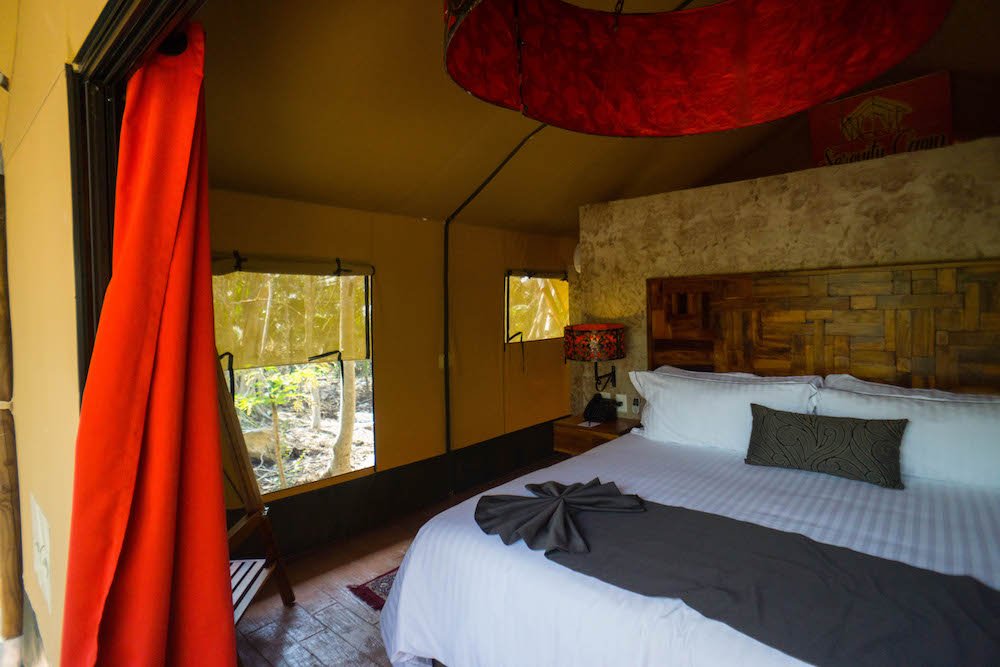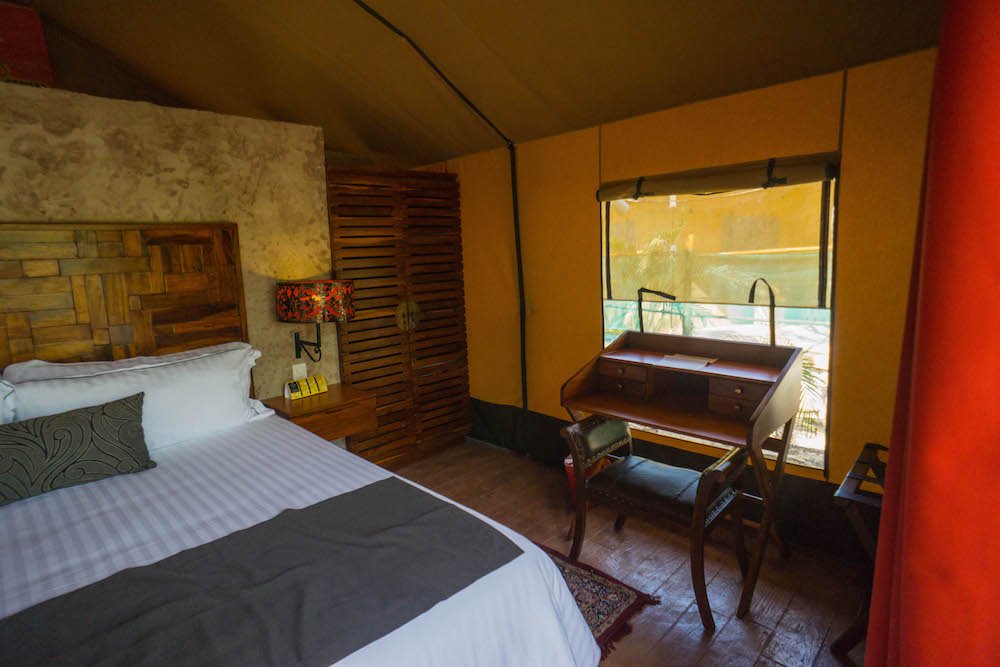 The rest of the room is simply furnished, as befits a tent, except for this cute vintage desk which was a lovely touch.
The bathroom was amazing – mostly because who can say that they've used a flush toilet INSIDE of a tent? The rain shower was also super luxe and perfect after days at Xpu-Ha beach. And if an outdoor bath is more your speed, they've got you covered!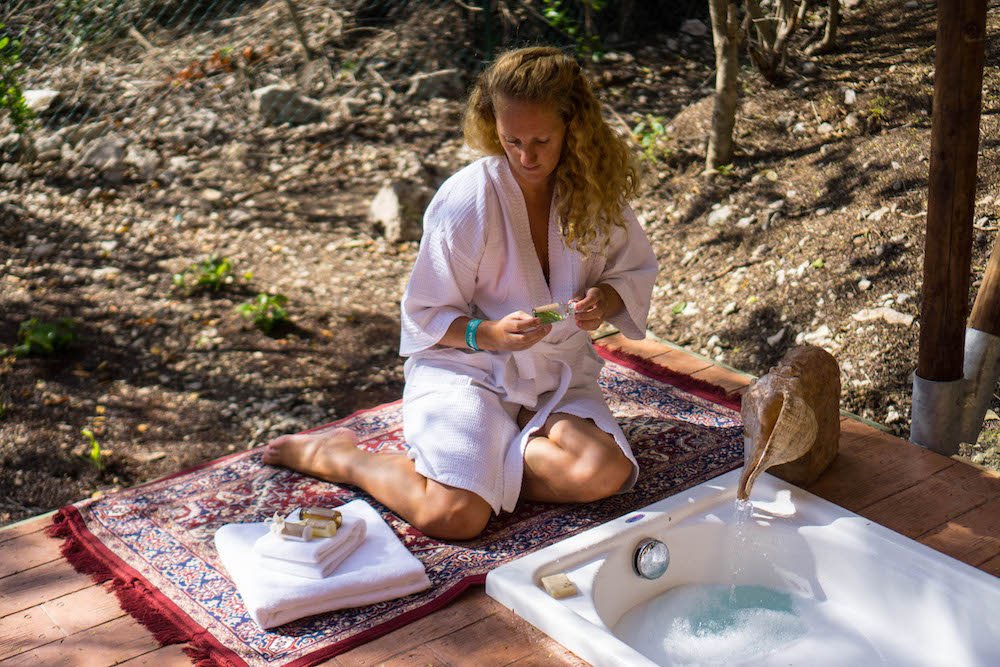 Food
One of the best parts of staying at Serenity Luxury Tented Camp was the delicious breakfast, which they will even bring right to your tent in the morning if you ask! Their fruit plates and egg dishes were so tasty and presented so beautifully: a perfect start to a beautiful beach day or day lounging by the pool.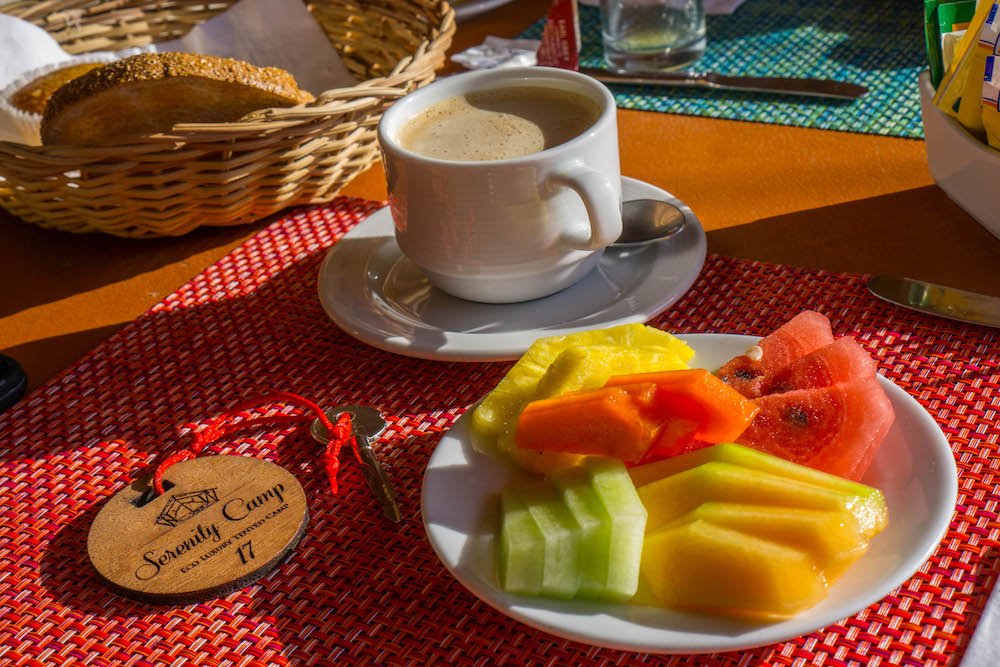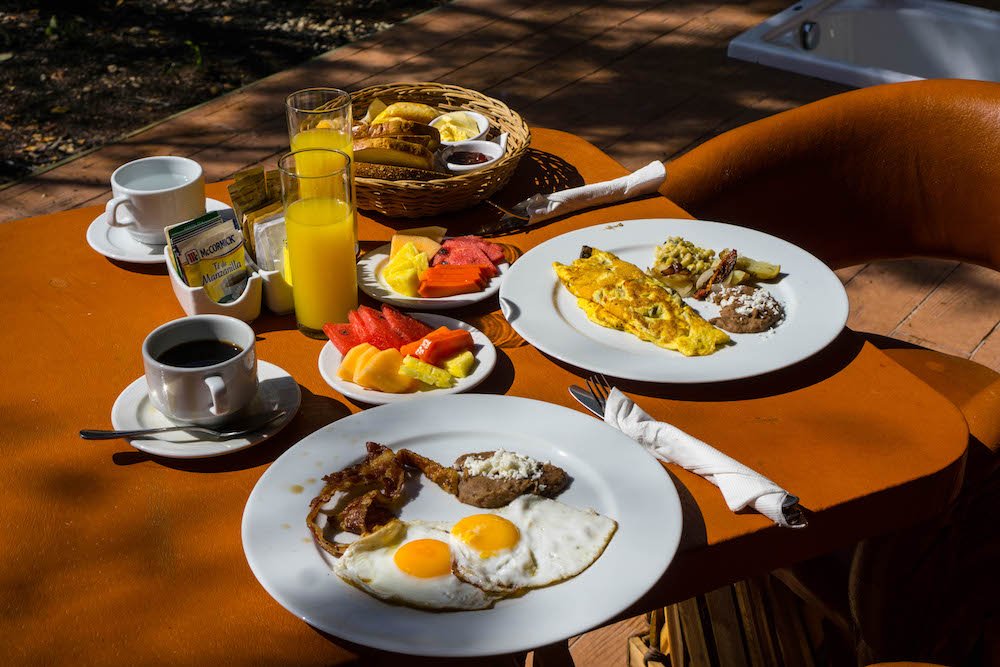 Their tacos are similarly excellent, particular the arrachera (flank steak) and camarones (shrimp) tacos, with an outstandingly spicy homemade hot sauce. The only thing I can't highly recommend are the pizzas, but hey, if you're in Mexico and you order pizzas, you kind of deserve what you get!
Grounds
Serenity Luxury Tented Camp is just that – a series of tents set up amongst the lush greenery of the jungle. It takes cues from Balinese design as well as its camping theme, with simple landscaping to match. Its pool is home to a Buddha head waterfall and is the perfect place to cool off!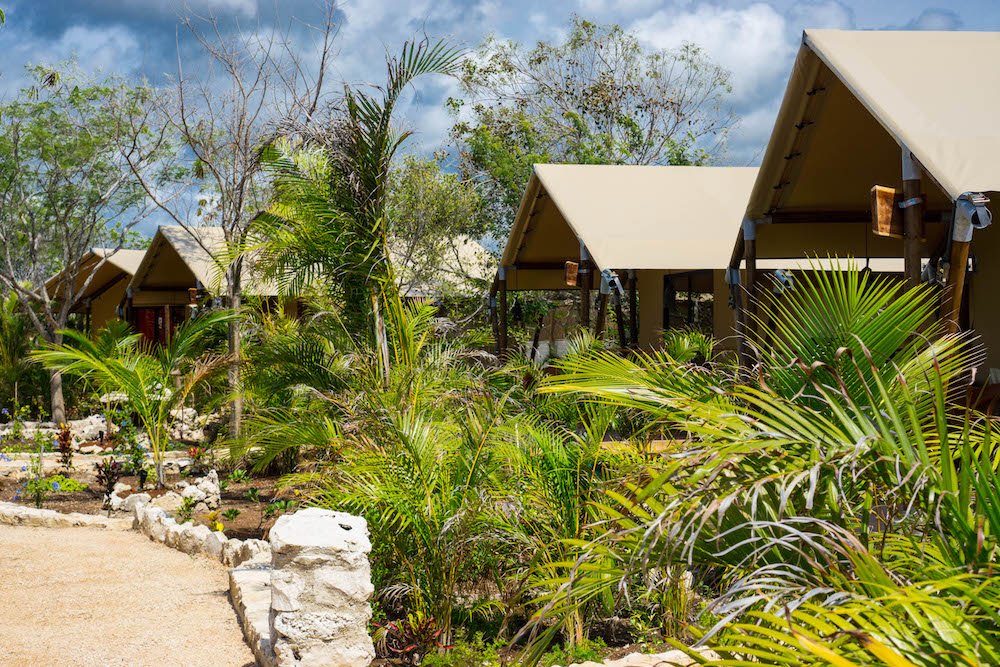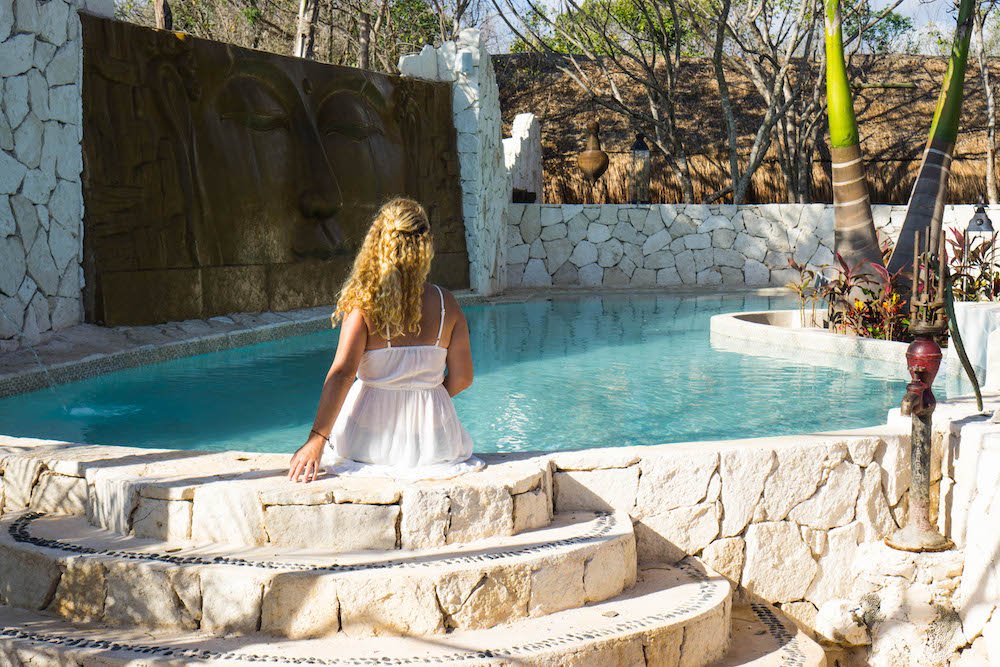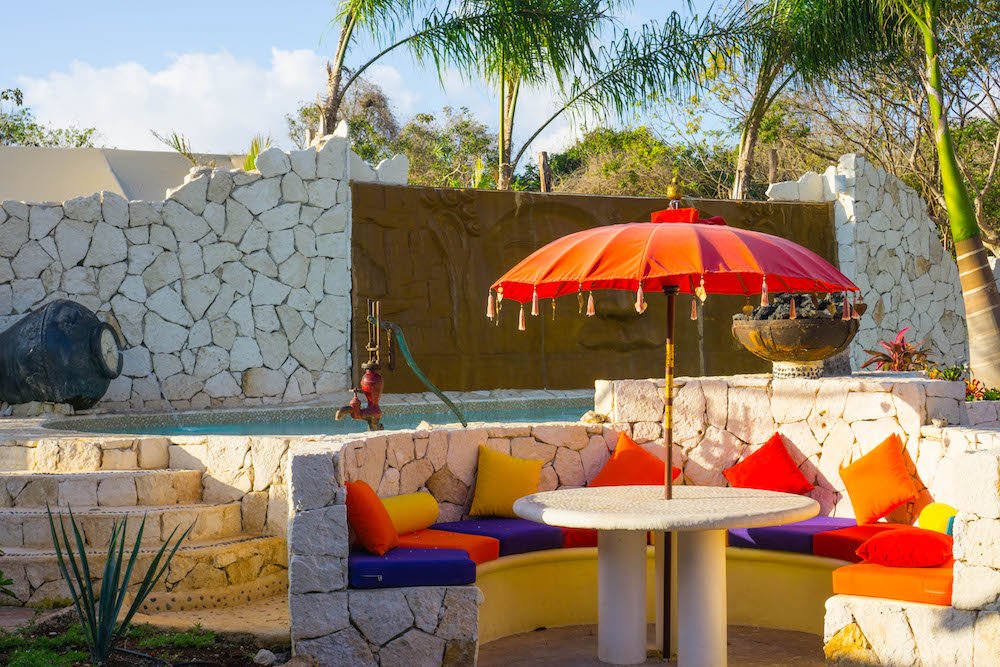 There are also lovely places to sit and eat either around the campfire (where you can roast marshmallows at night, because duh, what's camping without marshmallows!) or under the tent. I loved the colorful circle of pillows surrounding the campfire – perfect for sipping a Victoria or a made-to-order cocktail as you dry off in the sun.
Even better – it's a two minute walk from Xpu-Ha Beach, which is one of the nicest in all of Mexico, and has its own private beach club, Serenity Beach Club! How cute are these red umbrellas?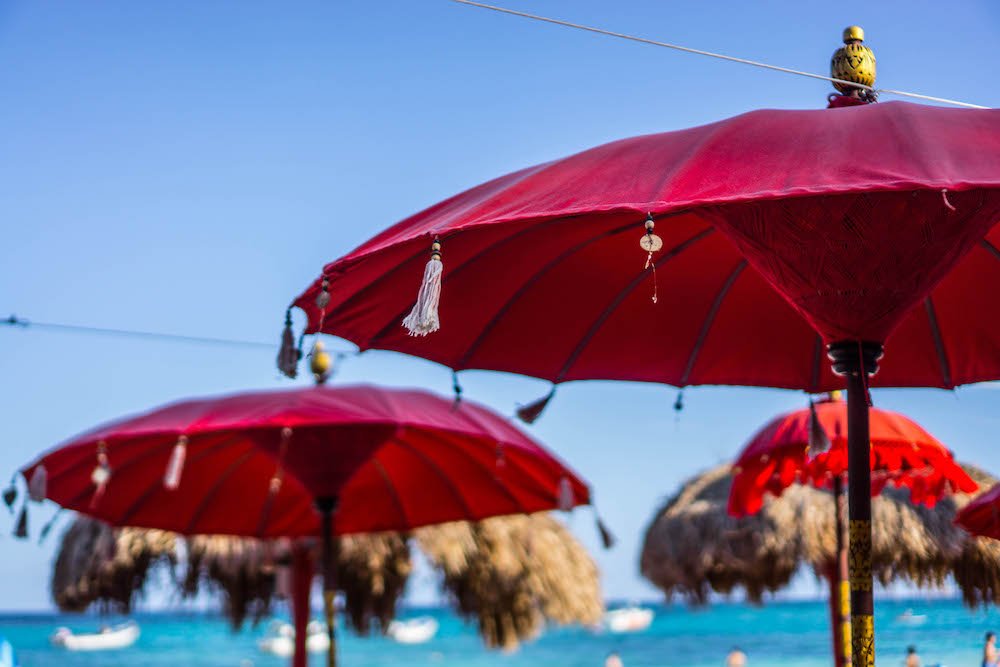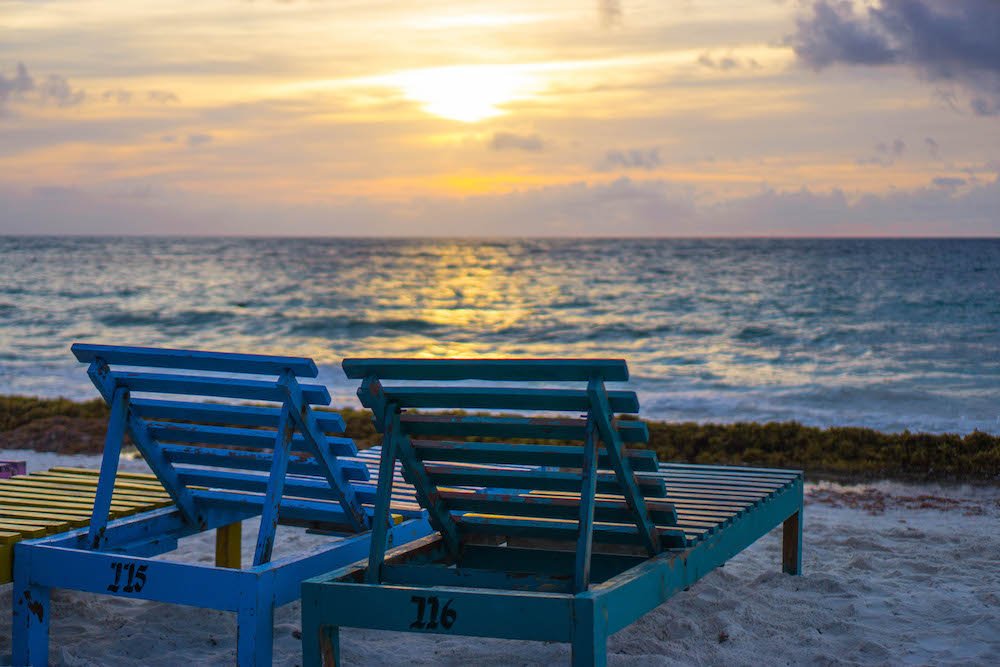 Xpu-Ha beach is located halfway between Playa del Carmen and Tulum, on the same strip of crystal clear waters and white sand. It's a quick colectivo away from Akumal Beach, where you can snorkel with sea turtles in the Caribbean Sea!
There's also a yoga room, a lounge with plenty of chairs, and all sorts of cute quirky decorative touches that make this place a photographer's dream. I especially loved the Moroccan-influenced doors and this wall of brightly painted window shutters – such a unique touch.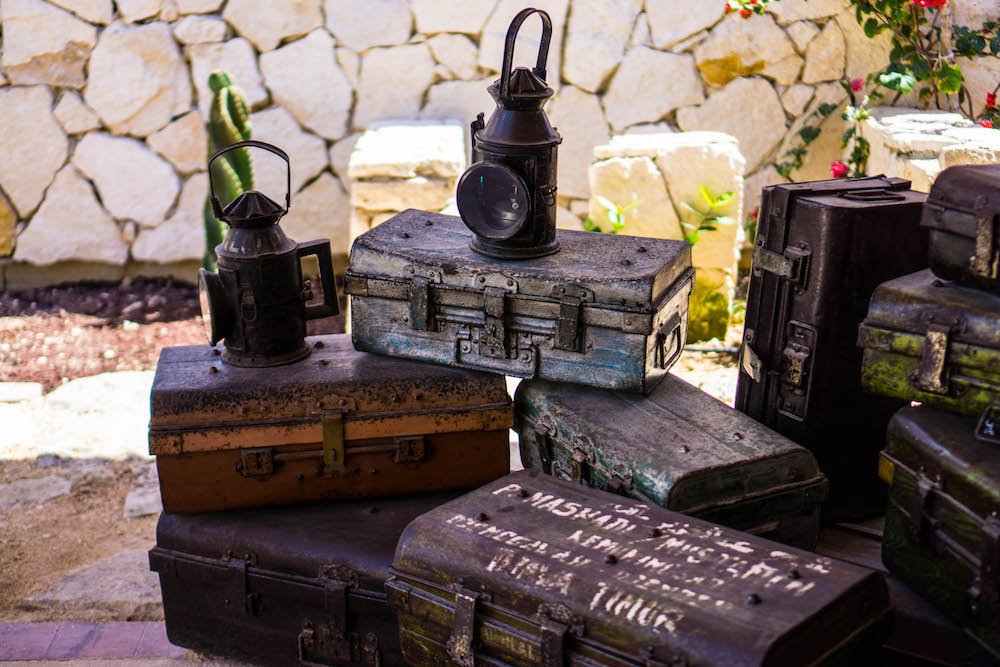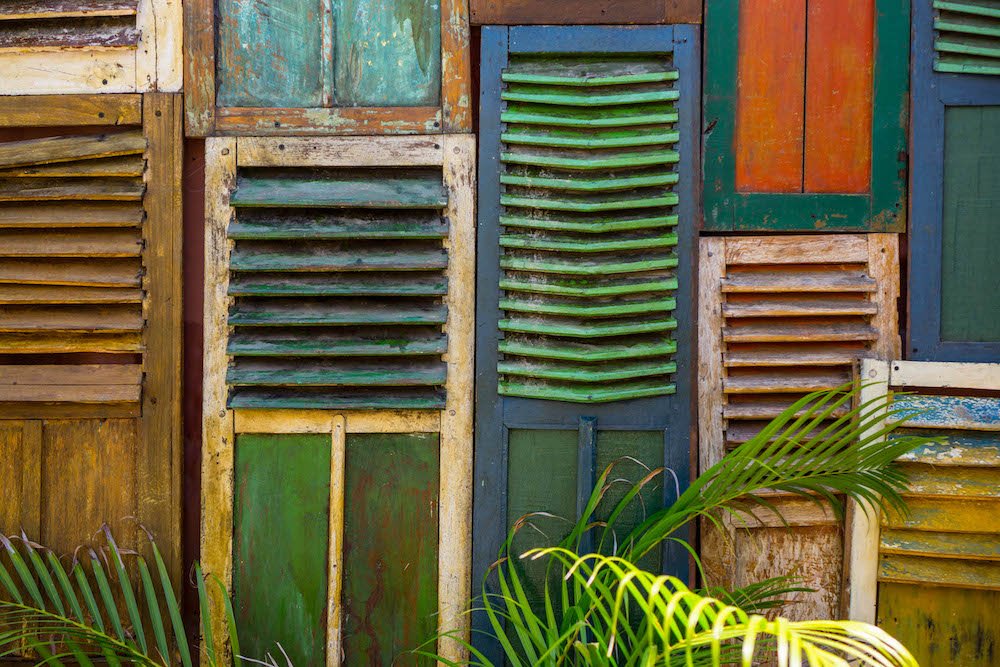 Disclosure: I was provided with two nights of accommodation in order to review Serenity Luxury Tented Camp. All opinions shared are my own. This post contains affiliate links, meaning I may make a small commission if you use my link to book accommodations.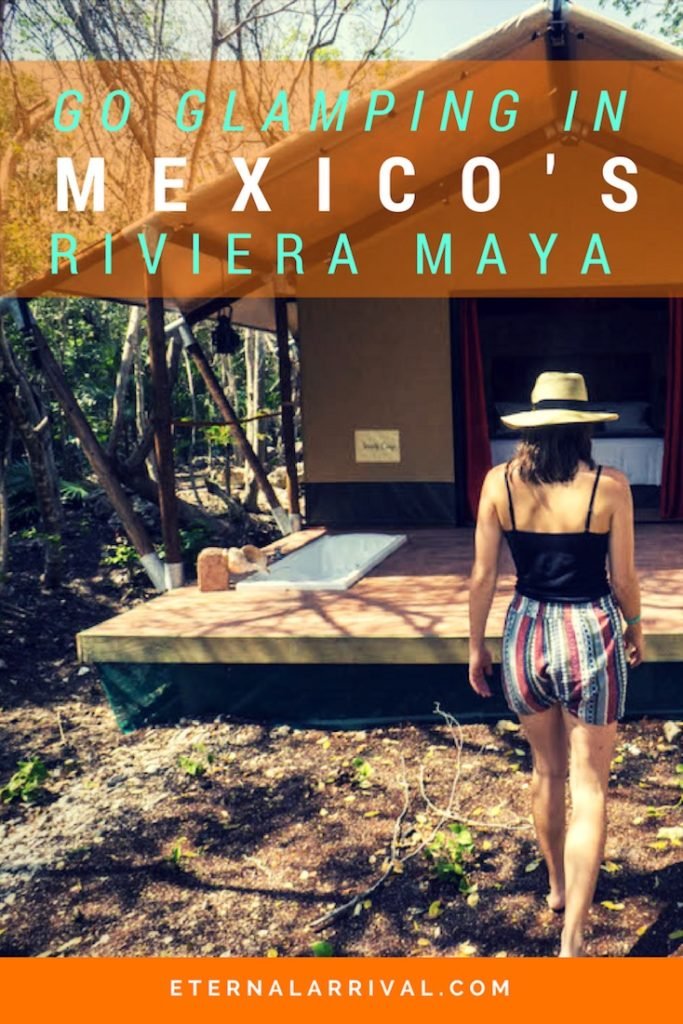 Allison Green is a former educator turned travel blogger. She holds a Masters in Teaching and a B.A. in English and Creative Writing. Her blog posts merge her educational background and her experience traveling to 60+ countries to encourage thoughtful travel experiences that both educate and entertain. She has been a speaker at the World Travel Writers Conference and her writing, photography, and podcasting work has appeared in National Geographic, CNN Arabic, CBC Canada, and Forbes, amongst others. Now based in the San Francisco Bay Area where she grew up, she has also lived in Prague, Sofia, and New York City.