I spent a whirlwind 11 days in Morocco, traveling partly solo. By this, I mean that I arrived in Morocco with a friend, but since we have wildly different ideas about budgets, we ended up staying in different places and exploring much of Morocco alone. So my experience was about 50% solo female travel, 50% with another female friend.
We started in Marrakech, made our way through the Atlas Mountains towards the Sahara desert, ended up in Fes, then Chefchaouen, then Tangier. It was too much, too fast: the theme of my first month of this traveling life. That said, I suffer from serious FOMO, so I'm glad I got to experience as much of Morocco as I did – even if there were some negative parts. Since I think nothing ruins a trip like misguided expectations, I'm going to share with you the highs and lows of my 11 days traveling through Morocco as a semi-solo female traveler.
Harassment
 To be quite honest, I didn't find the street harassment as awful as I expected in Morocco. That said, it wasn't all roses, either. I experienced quite a few people complimenting or asking me a string of questions as I passed, but very few people seemed peeved if I didn't respond. Depending on my mood and how many people I had encountered already, sometimes I would respond with a brief nod or quiet hello/bonjour and continue quickly on my way; other times, I ignored them completely. Neither approach seemed to either better or worsen the situation. (For more Morocco travel tips, check out this article)
That being said, I did experience some sexual harassment, namely from some far-too-friendly Sahara desert tour guides. Another creepy incident was when a man on a motor bike stopped about six inches from my ear to whisper "I like your white skin" with some serious Buffalo Bill vibes. That was quite unpleasant, but I had steeled myself and prepared for these kinds of encounters.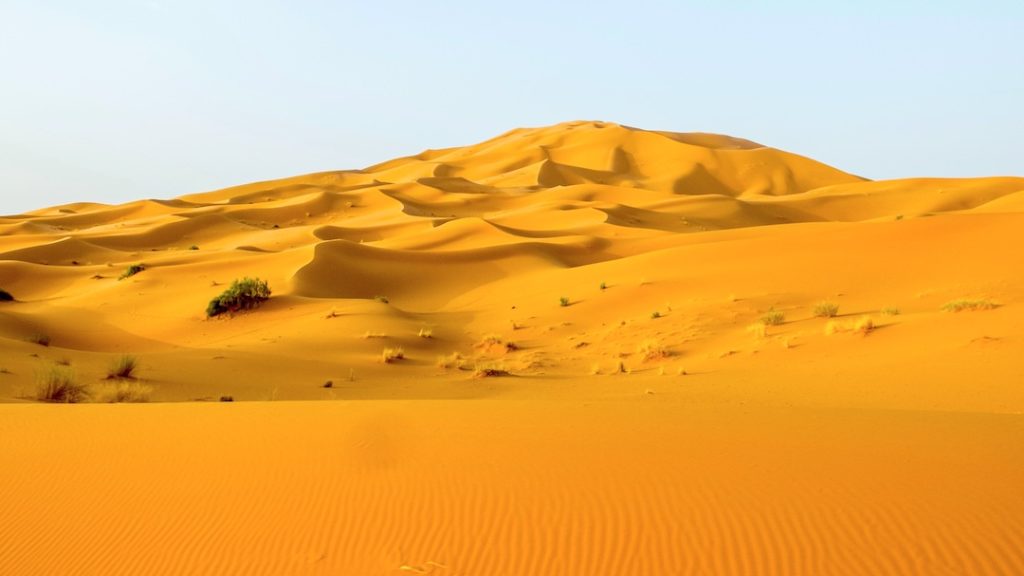 Note: This post contains affiliate links, which means I may receive a small commission if you purchase something through one of these links. Thank you for supporting the free content on this site! For more information on affiliate links and cookies, see my disclosure page for more details.
I've experienced far worse street harassment in some of the more dicey parts of New York I've lived in, but that's mostly because I have nine years of experience to draw from as opposed to 11 days. I wouldn't extrapolate further than that to say New York is more unsafe or unfriendly to women than Morocco or vice versa. Here's the truth: unfortunately, gender-based harassment and violence is endemic throughout the world. Some areas like Southeast Asia have less, but women must simply always be more mindful and careful than men.
While Morocco did have a high concentration of harassment, it was just not quite as high as I thought. That being said, other female travelers have experienced far worse than I did.  I recommend you read some posts for a better idea of what you may face, but this is just my counterpoint experience. Perhaps the situation is better now; perhaps I just got "lucky" – though I hate to think that the absence of sexual harassment is considered a stroke of good fortune.
In the souks, touts will pester you, but they pester nearly everyone. "Where are you from?" is not so much as a come-on as a way of getting you to linger in their shop. I didn't experience any gender-based harassment in the souks. However, there were a lot of false guides who could see in my eyes that I was confused about how to get back to the main square and tried to take advantage. Some shopkeepers even cleverly put up a sign saying "The Big Square," hoping to confuse ignorant tourists (population: me) into walking past their shops and lingering. Walking on your way, even if you don't know where exactly you are going, is the best response. If needed, have Google Maps downloaded offline and use the compass feature to orient yourself towards a familiar destination. Ignore any touts or "friendly locals" who offer to show you the way through the medina; this never ends well, unfortunately.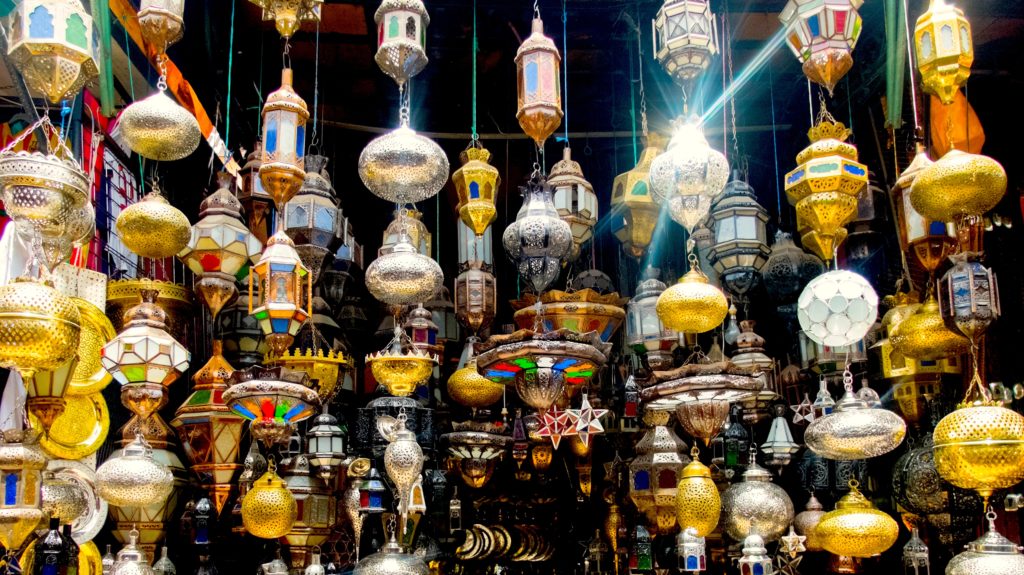 Where to Stay
Even if you're not normally a hostel person, I would highly recommend staying in a hostel. I didn't because I was traveling partly with a friend and figured I'd be meeting up with her during the day and nice guesthouses are really cheap, even for just one traveler. Still, I regret not staying in a hostel because nights in Morocco were difficult. To be quite honest, I often went to bed hungry because the thought of fending for myself solo through the web of the medina in search of food just didn't seem worth the risk or effort. Part of this is my anxiety disorder though, so your experience and tolerance level may differ. Had I stayed in a hostel, I would have found people to walk with more easily and probably have enjoyed myself more.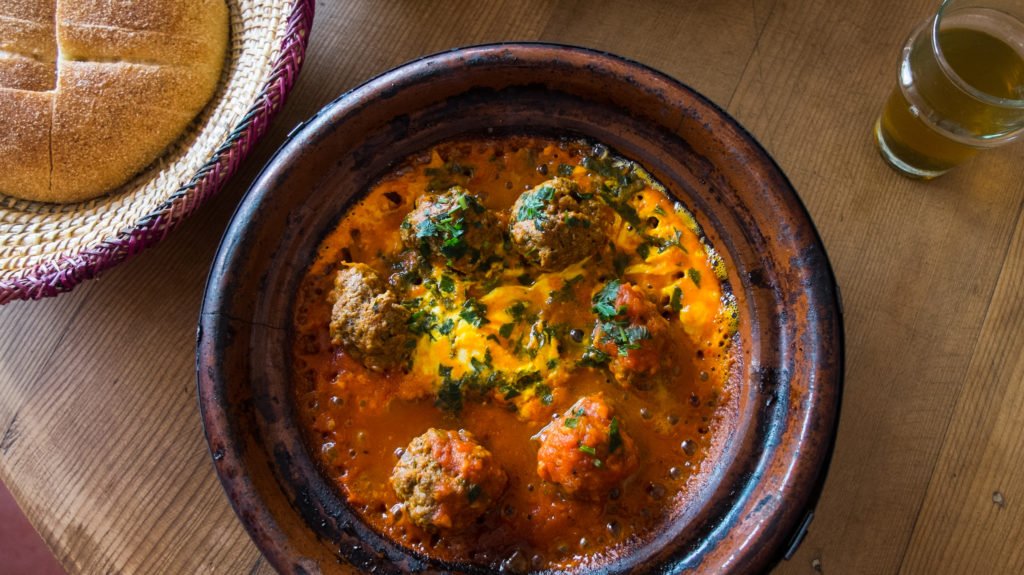 If you're a female traveler or travelers and you really want to stay in a guesthouse or hotel, you may want to consider staying outside the medina (old town). Cab prices in Morocco are quite cheap, and it is a huge peace of mind to be able to have a taxi driver get you right to your doorstep. That being said, be sure you clearly and firmly agree on a reasonable price before entering the taxi. You really should not be spending over 50 dirhams ($5 US) to go anywhere within the city, and that's a high-end estimate based on the fact that you present obviously as a foreigner.
If you stay in the medina, you have two choices: either stumbling around cursing your Google Maps, which only feature big streets and none of the small derbs (alleys) that make up the medina or paying a local to help you find your guesthouse. This can be stressful and even a bit scary, as you are basically relying on a total stranger to get you to your guesthouse, which is often down a narrow, deserted alleyway. Again, agree on a price beforehand for smoother sailing. I found that 10 dirhams ($1 US) was usually enough to make the person guiding me to my riad happy, but I have heard stories of extortionary measures, which is why I recommend settling the price first.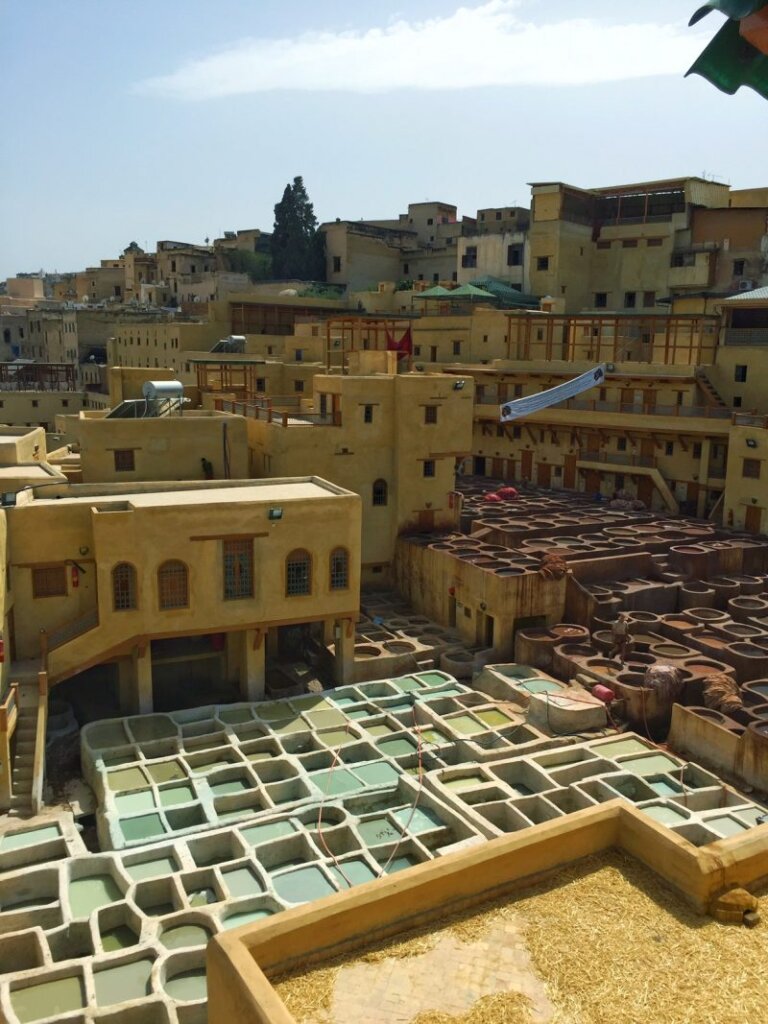 How to Dress
I am loathe to include this section because I believe in an ideal world, women should be free to wear whatever they want and walk the streets free of harassment, night or day. But unfortunately, we are not here yet – not in America, not in Europe, and certainly not in Morocco. That being said, this is not to say we should ignore and disrespect local customs, just that the consequences should not be sexual harassment and threatening behavior.
Keep in mind that despite Morocco's history of interaction with the more secular Western world and how it's been romanticized in Instagram photos as a travel destination for fashionable girls wearing breezy, skimpy clothing, the culture is still quite conservative and patriarchal. If you want to make life more comfortable for yourself, I would recommend adhering to local customs of dress when it comes to what to wear in Morocco. I always covered my knees and nearly always kept my shoulders covered (though I let them breathe a little in Chefchaouen, when I hiked to the waterfalls in Akchour). Girls who wore less clothing were definitely treated differently than I was.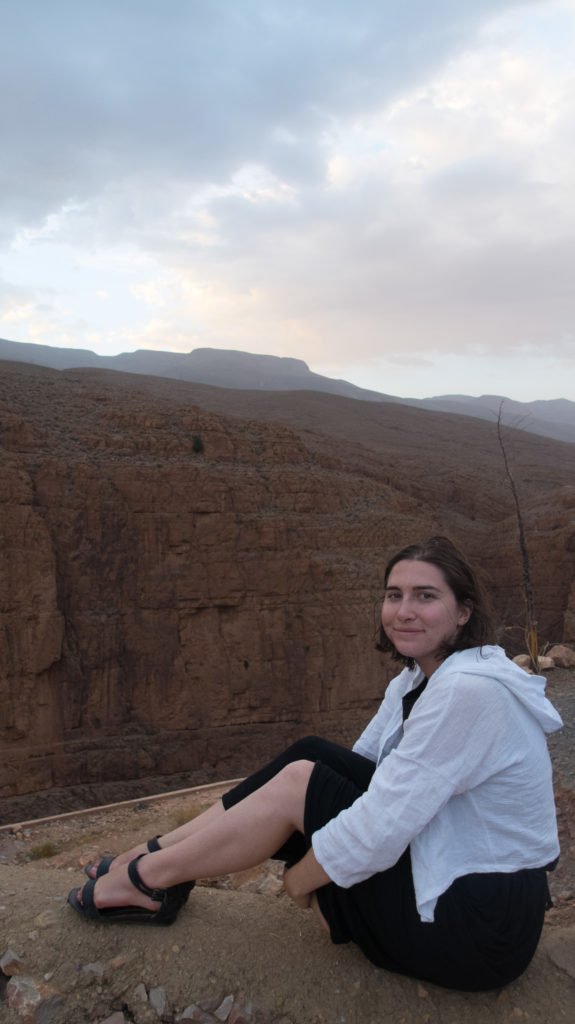 I also highly recommend wearing sunglasses so that you can avoid eye contact. I also seemed to attract less attention when I wore my hair in a ponytail rather than down. Blondes are also more likely to get attention, so keep that in mind as well. I experienced much more catcalling when I was walking with my blonde friend than I did walking solo.
So, Should Women Travel Alone in Morocco?
I would never say no, they shouldn't. However, to echo many other solo female travelers who have visited this part of the world, I would not recommend it for your first solo travel experience. At this point, I have been to 28 countries, many of them third world countries, many of them quite patriarchal or underdeveloped, and I have never felt quite as on edge as I did when I was solo in Morocco. Solo female travel in Morocco is possible, it's just exhausting.
That said, Morocco was a dream destination for me for years, and in many ways it lived up to all my wildest dreams, especially camping and camel riding in the Sahara desert (creepy guides notwithstanding). I loved Chefchaouen, Morocco's famous Blue City, and Tangier reminded me of San Francisco's pre-gentrification Tenderloin in a way that I found exciting and oddly comforting. I also ate one of the best meals I've had in recent memory at Saveur de Poisson, which I highly recommend.
If you're traveling alone, I would recommend sticking to Morocco's Northern area (Tangier and Chefchaouen – although I've heard lovely things about Tetouan as well) and perhaps trying out the coastline. Essaouira is supposed to be lovely and I wish I had chosen it over Fes, although that would have made traveling north from the Sahara desert difficult. There was something about Fes that just didn't feel safe, so I wouldn't recommend it to an inexperienced solo female traveler. Be prepared for the chaos of Marrakech if you go as well, and for the love of God, stay far, far away from the monkey photo guys and the henna ladies in Jemaa El-Fna!
I don't want to end on a negative note, scaring you off from visiting Morocco. Most people either love it or hate it. I feel both ways. I loved the beauty of the varied landscapes, the kindness of my riad owners, the gorgeous handicrafts and shopping, the ages-old sense of history imprinted in every city block. I hated the constant attention and always having to be "on". But I want to also represent my experience accurately, because I think I was able to enjoy Morocco as much as I did because I was very mentally prepared for what I was about to experience, and I set reasonable expectations.
Should you go? Ultimately, only you can decide.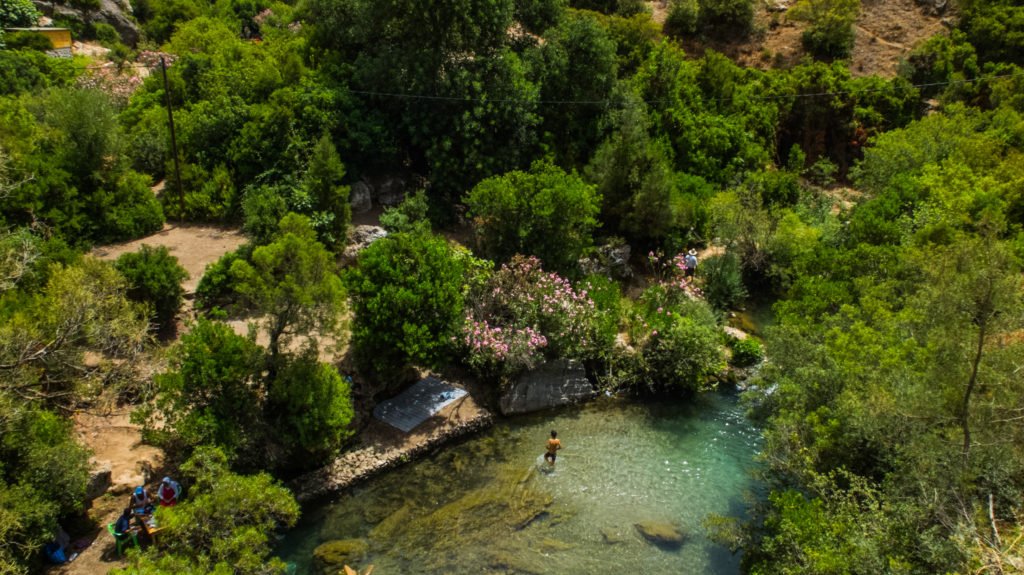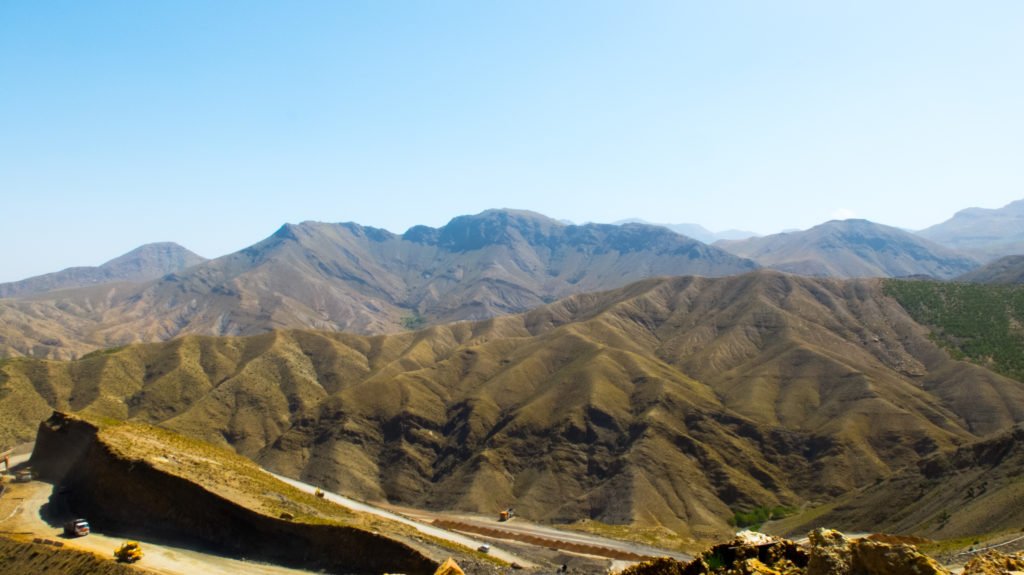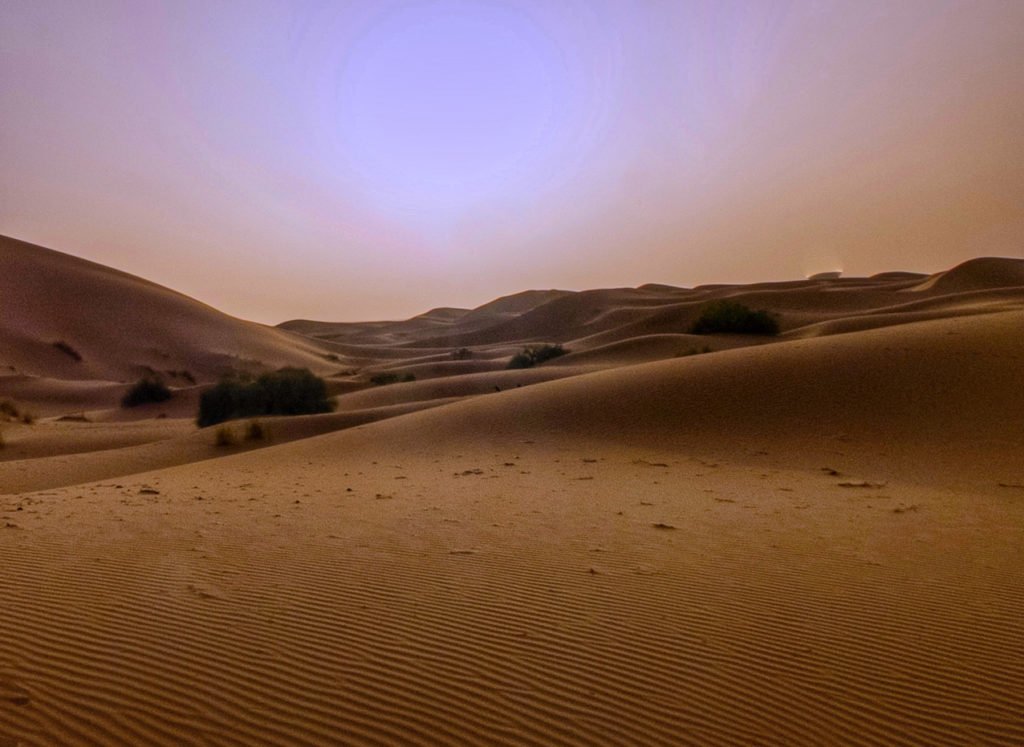 Have you traveled to Morocco as a female traveler? What were your experiences? If you haven't been – would you like to go?
More Morocco Travel Resources
I've written quite a bit to help you plan the perfect trip to Morocco! First, start with my Morocco travel planning checklist – it walks you through every step of the planning process.
Next, check out my Morocco packing list with specific advice for what women should wear in Morocco.
If you are starting your trip in Marrakech, like most people do, I have a guide to the best riads in Marrakech on any budget, as well as a guide to spending 3 days in Marrakech with recommended tours and outings.
Pin it!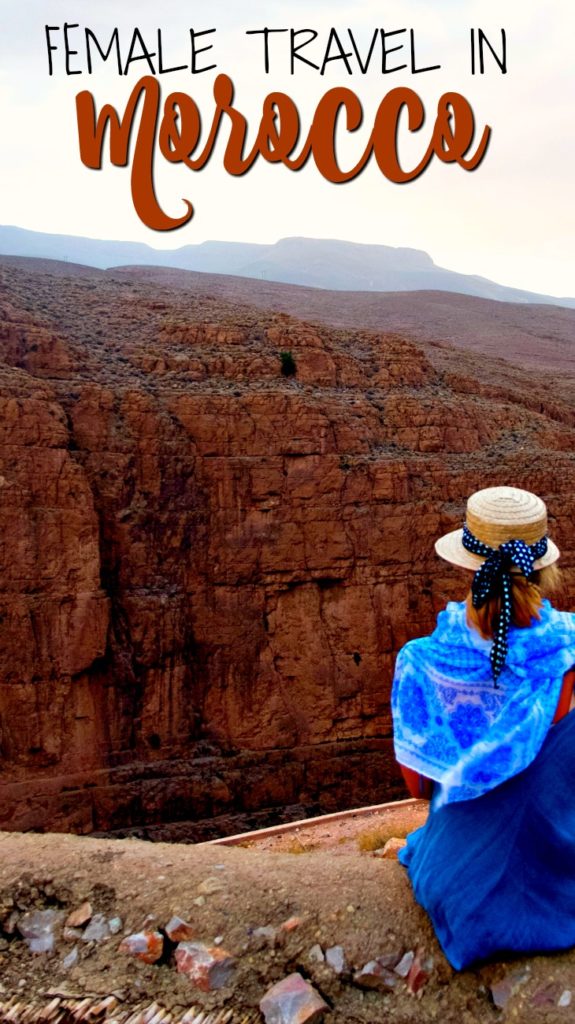 Allison Green is a former educator turned travel blogger. She holds a Masters in Teaching and a B.A. in English and Creative Writing. Her blog posts merge her educational background and her experience traveling to 60+ countries to encourage thoughtful travel experiences that both educate and entertain. She has been a speaker at the World Travel Writers Conference and her writing, photography, and podcasting work has appeared in National Geographic, CNN Arabic, CBC Canada, and Forbes, amongst others. Now based in the San Francisco Bay Area where she grew up, she has also lived in Prague, Sofia, and New York City.