Sometimes, it can be hard to put the impressive landscapes we see into words.
As a lifetime lover and student of the English language, I've made it my mission to gather some of the best travel quotes from authors around the world — this post focuses on beautiful hiking quotes.
These quotes about hiking are the perfect fuel for your wanderlust, or they're perfect to use as hiking captions for Instagram.
I've included a mix of inspiring, literary, and funny hiking quotes to choose from, as well as some short hiking captions for Instagram that are pithy and to-the-point.
I'll start with my favorite hiking quotes and quotes about mountains, and then I'll go into some hiking Instagram captions at the end of the post if you're looking for something short and sweet.
Beautiful Hiking Quotes About Mountains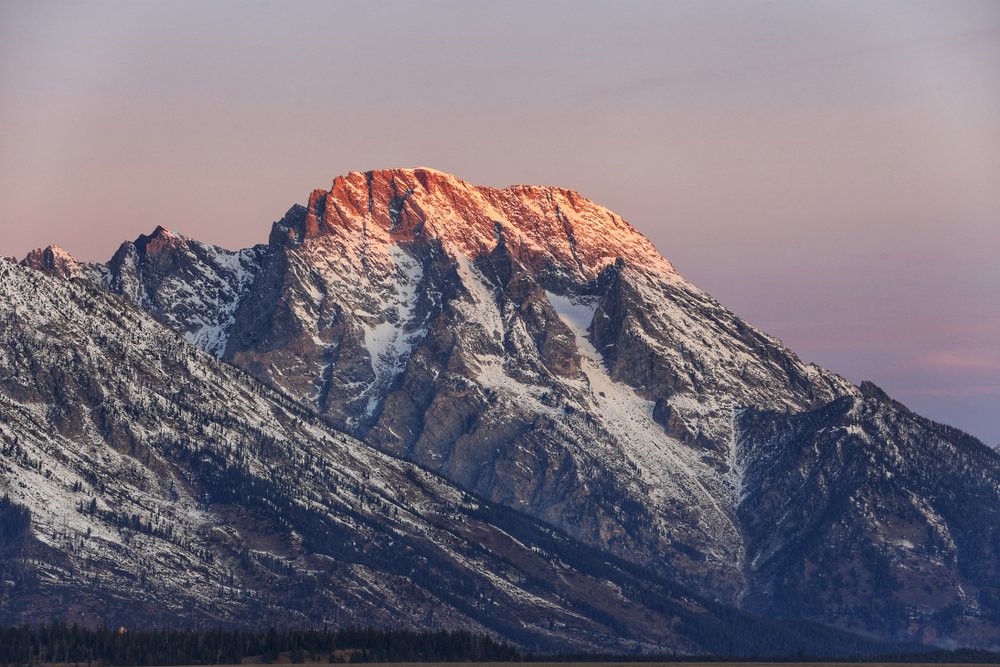 Note: This post contains affiliate links, which means I may receive a small commission if you purchase something through one of these links. Thank you for supporting the free content on this site! For more information on affiliate links and cookies, see my disclosure page for more details.
"Climbing is as close as we can come to flying."
— Margaret Young
"It's not the mountain we conquer, but ourselves."
— Sir Edmund Hillary (and as part of the first team to summit Mount Everest, I think he knows a little bit about hiking and mountains!)
"Because in the end, you won't remember the time you spent working in an office or mowing the lawn. Climb that goddamn mountain."
– Jack Kerouac
"You're off to great places, today is your day. Your mountain is waiting, so get on your way."
— Dr. Seuss
"Mountains teach that not everything in this world can be rationally explained."
– Aleksander Lwow
"Somewhere between the bottom of the climb and the summit is the answer to the mystery why we climb."
— Greg Child
"No matter how sophisticated you may be, a large granite mountain cannot be denied – it speaks in silence to the very core of your being."
— Ansel Adams
"There are two kinds of climbers, those who climb because their heart sings when they're in the mountains, and all the rest."
— Alex Lowe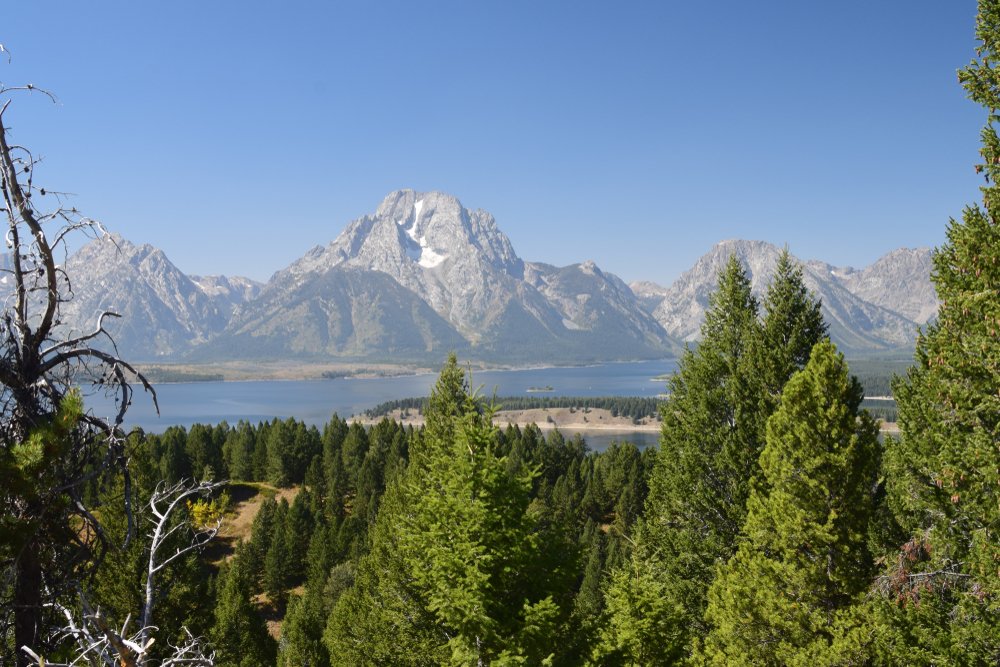 "The experienced mountain climber is not intimidated by a mountain; he is inspired by it."
– William Arthur Ward
"Mountains are the beginning and the end of all natural scenery."
— John Ruskin
"It is the mountain that has been calling me, and it's time to answer."
― Susan Jagannath
"Each fresh peak ascended teaches something."
— Sir Martin Conway
"Mountains make me believe that nothing can be bigger than nature, not even human ego."
― Jay Kumar Singh
"How you climb a mountain is more important than reaching the top."
— Yvon Chouinard
"Every mountain has its soul… if the mountain does not accept you, and you don't submit to her will, she will destroy you."
― Bernadette McDonald
"Thousands of tired, nerve-shaken, over-civilized people are beginning to find out that going to the mountains is going home; that wildness is a necessity."
— John Muir
"The mountains are calling and I must go."
— John Muir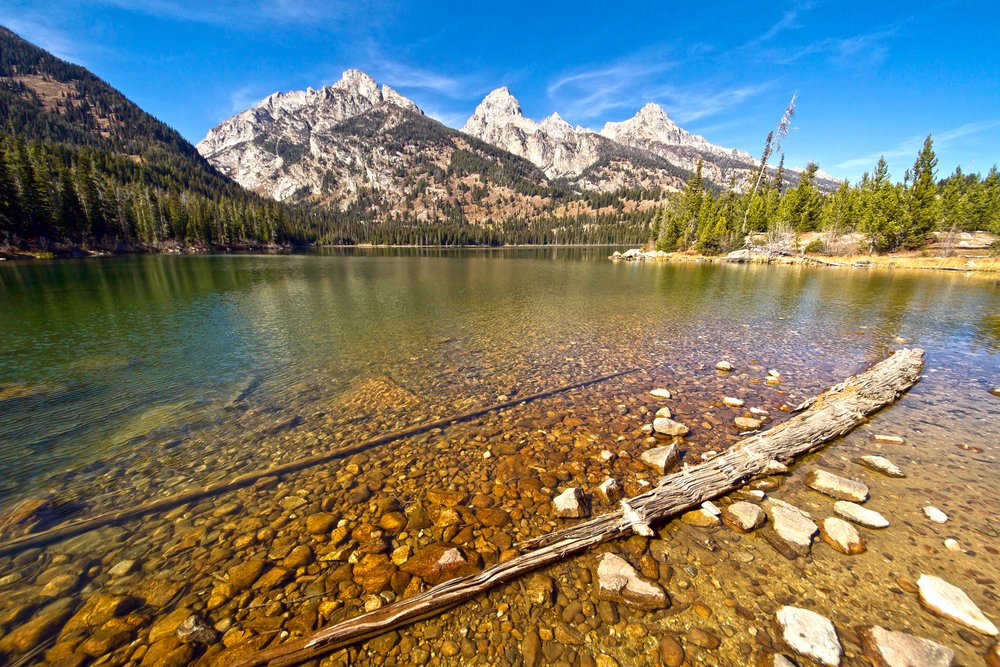 "Never measure the height of a mountain until you have reached the top. Then you will see how low it was."
— Dag Hammarskjold
"I walked slowly to enjoy this freedom, and when I came out of the mountains, I saw the sky over the prairie, and I thought that if heaven was real, I hoped it was a place I never had to go, for this earth was greater than any paradise."
— Daniel J. Rice
"Great things are done when men and mountains meet."
— William Blake
"Mountain hikes instilled in me a life-long urge to get to the top of any inviting summit or peak."
— Paul D. Boyer
"You need mountains, long staircases don't make good hikers."
– Amit Kalantri
"You never climb the same mountain twice, not even in memory. Memory rebuilds the mountain, changes the weather, retells the jokes, remakes all the moves."
— Lito Tejada-Flores
"Mountains are not stadiums where I satisfy my ambition to achieve, they are the cathedrals where I practice my religion."
— Anatoli Boukreev
Inspiring Quotes About Hiking, Mindset, & Mindfulness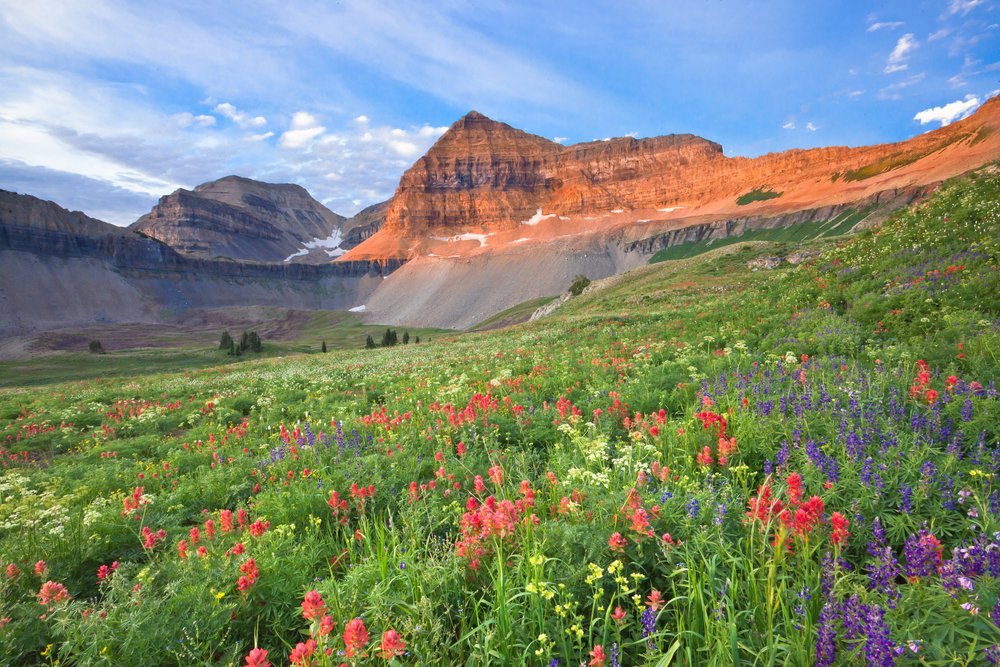 "The moment my legs begin to move, my thoughts begin to flow."
— Henry David Thoreau
"A walk in nature walks the soul back home."
— Mary Davis
"I found far more answers in the woods than I ever did in the city."
— Mary Davis
"My father considered a walk among the mountains as the equivalent of churchgoing."
— Aldous Huxley
"I took a walk in the woods and came out taller than trees."
— Henry David Thoreau
"People don't take trips, trips take people."
— John Steinbeck
"Walking in solitude fixes nothing, but it leads you to the place where you can identify the malady—see the wound's true form and nature—and then discern the proper medicine."
– Aspen Matis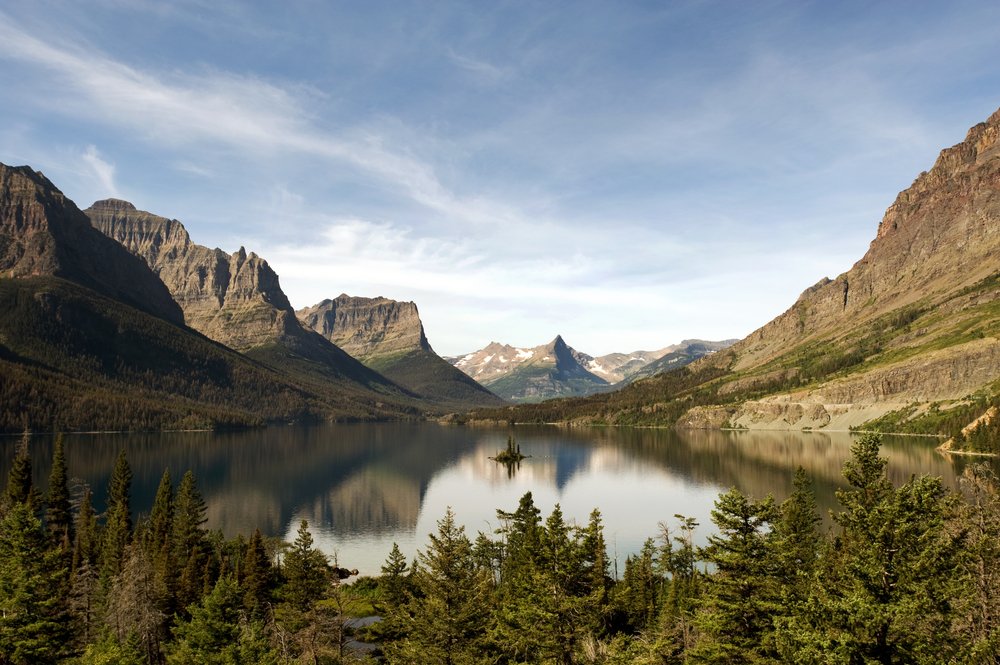 "If you are seeking creative ideas, go out walking. Angels whisper to a man when he goes for a walk."
– Raymond Inmon
"We live in a fast-paced society. Walking slows us down."
— Robert Sweetgall
"If you face the rest of your life with the spirit you show on the trail, it will have no choice but to yield the same kind of memories and dreams."
― Adrienne Hall
"Climb the mountains and get their good tidings. Nature's peace will flow into you as sunshine flows into trees. The winds will blow their own freshness into you, and the storms their energy, while cares will drop away from you like the leaves of Autumn."
— John Muir
"If everyone in the world took care of each other the way folks do out on the trail, and if everyone approached each day with as much hope and optimism as hikers do, the world would be a better place."
– Jon Tullis
"Hiking is not escapism; it's realism. The people who choose to spend time outdoors are not running away from anything; we are returning to where we belong."
– Jennifer Pharr Davis
"You can't find happiness at the end of your journey if you didn't bring it with you all along."
— Katrina Mayer
"Walking is a man's best medicine."
— Hippocrates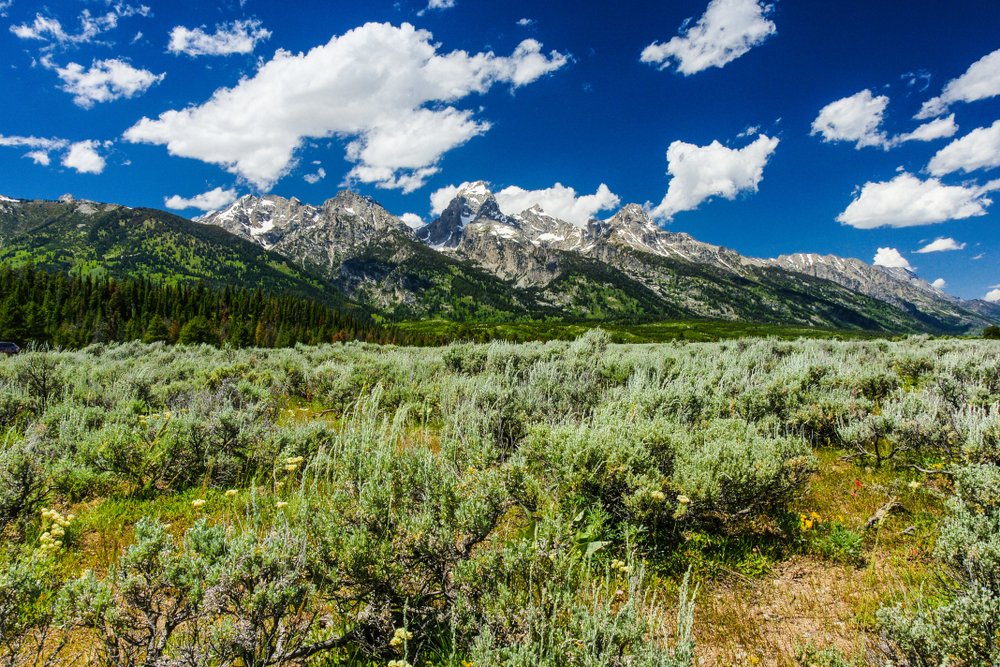 "I was no longer following a trail. I was learning to follow myself."
― Aspen Matis
"I love going out of my way, beyond what I know, and finding my way back a few extra miles, by another trail, with a compass that argues with the map."
― Rebecca Solnit
"Think while walking, walk while thinking, and let writing be but the light pause, as the body on a walk rests in contemplation of wide open spaces."
― Frédéric Gros
"Hiking is a bit like life. The journey only requires you to put one foot in front of the other…again and again and again. And if you allow yourself the opportunity to be present throughout the entirety of the trek, you will witness beauty every step of the way, not just at the summit"
— Unknown
"Adventure isn't hanging off a rope on the side of a mountain. Adventure is an attitude we must apply to the day to day obstacles of life"
— John Amatt
"The best journeys in life are those that answer questions you never thought to ask."
— Rich Ridgeway
"Climb the mountain not to plant your flag, but to embrace the challenge, enjoy the air and behold the view. Climb it so you can see the world, not so the world can see you."
― David McCullough Jr.
Classic Hiking Quotes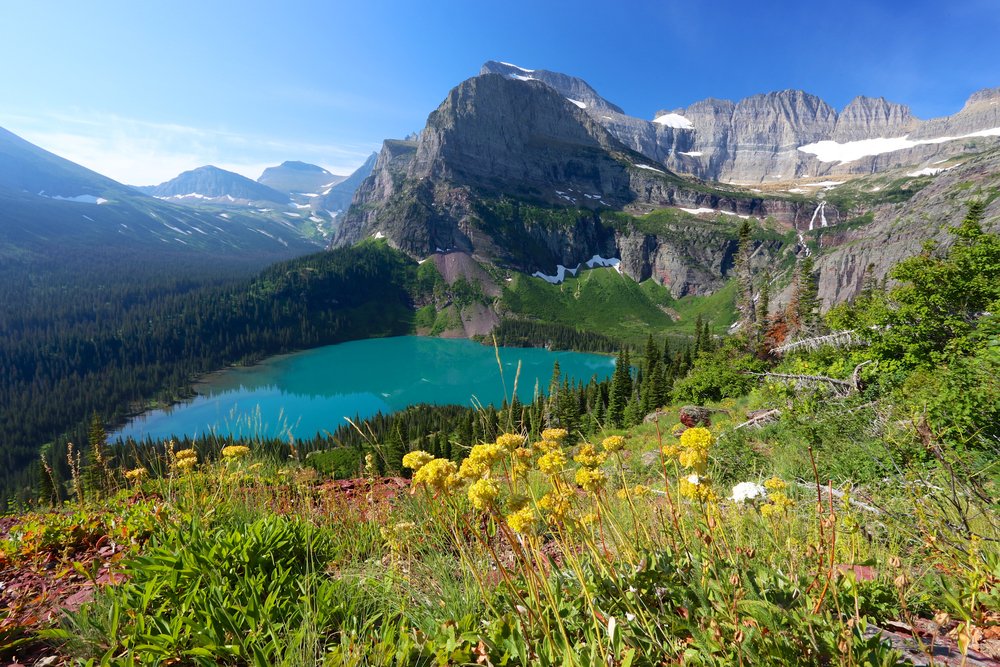 "Of all the paths you take in life, make sure a few of them are dirt."
— John Muir
"I see my path, but I don't know where it leads. Not knowing where I'm going is what inspires me to travel it."
— Rosalia de Castro
"For hiking is one of those things that you can only do when you have the determination in you."
— Carl Sagan
"I slow down when hiking. The rhythm of nature is more leisurely. The sun comes up, it moves across the sky, and you begin to synchronize to that rhythm."
– John Mackey
"Walking: the most ancient exercise and still the best."
— Carrie Latet
"Trails enabled me to better see the world, to notice fine aspects invisible from an airplane, the most basic things we miss. Seeing life at a pace at which you can actually observe nuance, the speed of stepping, the beautiful inspiring texture of "plain" reality becomes visible—God smiling in the detail."
― Aspen Matis
"We don't stop hiking because we grow old. We grow old because we stop hiking."
— Finis Mitchell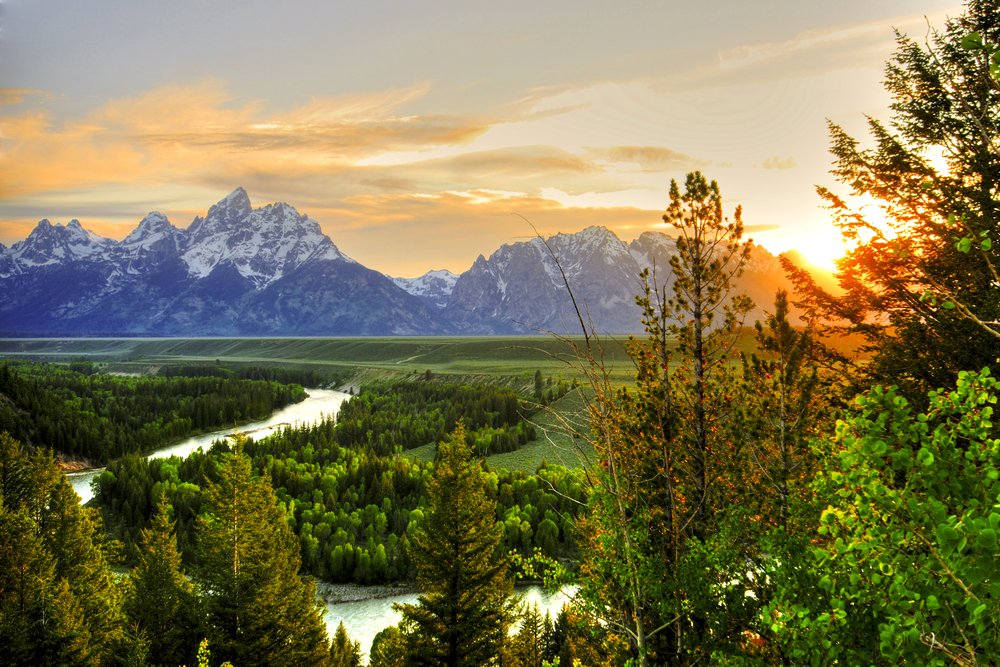 "The world reveals itself to those who travel on foot"
― Werner Herzog
"There is always an adventure waiting in the woods."
― Katelyn S. Bolds
"Mountains should be climbed with as little effort as possible and without desire. The reality of your own nature should determine the speed. If you become restless, speed up. If you become winded, slow down. You climb the mountain in an equilibrium between restlessness and exhaustion. Then, when you're no longer thinking ahead, each footstep isn't just a means to an end but a unique event in itself."
— Robert M. Pirsig
"May your dreams be larger than mountains and may you have the courage to scale their summits"
– Harley King
"Complete freedom is not what a trail offers. Quite the opposite; a trail is a tactful reduction of options."
― Robert Moor
"Where the signposts end, the trail begins."
― Marty Rubin
"The mountains were there and so was I."
— Maurice Herzog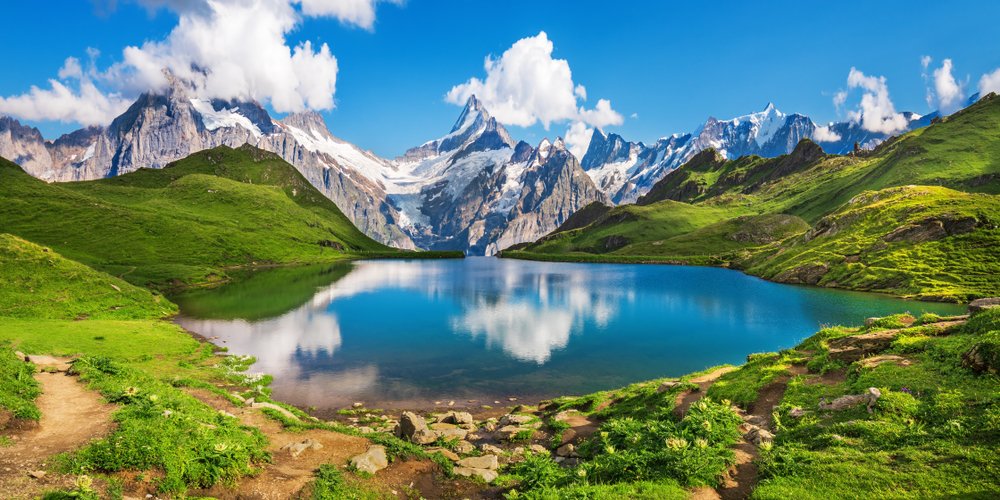 "To walk in nature is to witness a thousand miracles."
— Lao Tzu
"I love to sit on a mountain top and gaze. I don't think of anything but the people I care about and the view."
– Julian Lennon
"Trails are routes to remembrance just as they are routes to knowledge."
― T.P. Lye
"I always wonder why birds stay in the same place when they can fly anywhere on the earth. Then I ask myself the same question."
— Harun Yahya
Best Quotes About Hiking & Being Prepared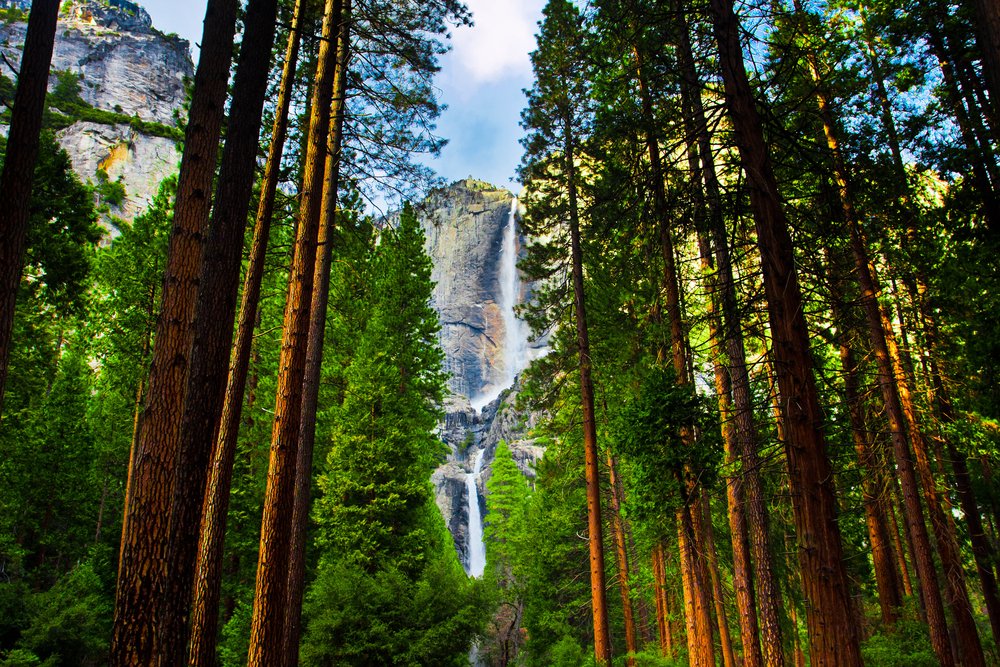 "Carry as little as possible, but choose that little with care."
— Earl Shaffer
"You need special shoes for hiking—and a bit of a special soul as well."
— Terri Guillemets
"There is no such thing as bad weather, only inappropriate clothing."
– Sir Rannulph Fiennes
"It isn't the mountain ahead that wears you out; it's the grain of sand in your shoe."
— Robert W. Service
"It does not matter how slowly you go as long as you do not stop."
– Confucius
"She introduced people to the A.T., and at the same time she made the thru-hike achievable. It didn't take fancy equipment, guidebooks, training, or youthfulness. It took putting one foot in front of the other—five million times."
― Ben Montgomery
"The old school of thought would have you believe that you'd be a fool to take on nature without arming yourself with every conceivable measure of safety and comfort under the sun. But that isn't what being in nature is all about. Rather, it's about feeling free, unbounded, shedding the distractions and barriers of our civilization—not bringing them with us."
― Ryel Kestenbaum
"When preparing to climb a mountain – pack a light heart."
— Dan May
"I was amazed that what I needed to survive could be carried on my back. And, most surprising of all, that I could carry it."
― Cheryl Strayed
Best Quotes About Hiking & Challenges
"May your trails be crooked, winding, lonesome, dangerous, leading to the most amazing view. May your mountains rise into and above the clouds."
– Edward Abbey
"The best thing one can do when it's raining is to let it rain."
— Henry Wadsworth Longfellow
"If you're on the right path it will always be uphill"
– Henry B. Eyring
"Do not follow where the path may lead. Go instead where there is no path and leave a trail"
— Ralph Waldo Emerson
"Every mountain top is within reach if you just keep climbing."
– Barry Finlay
"The higher you climb on the mountain, the harder the wind blows."
— Sam Cummings
"The best way out is always through."
– Robert Frost
"Those who travel to mountain-tops are half in love with themselves and half in love with oblivion."
– Robert MacFarlane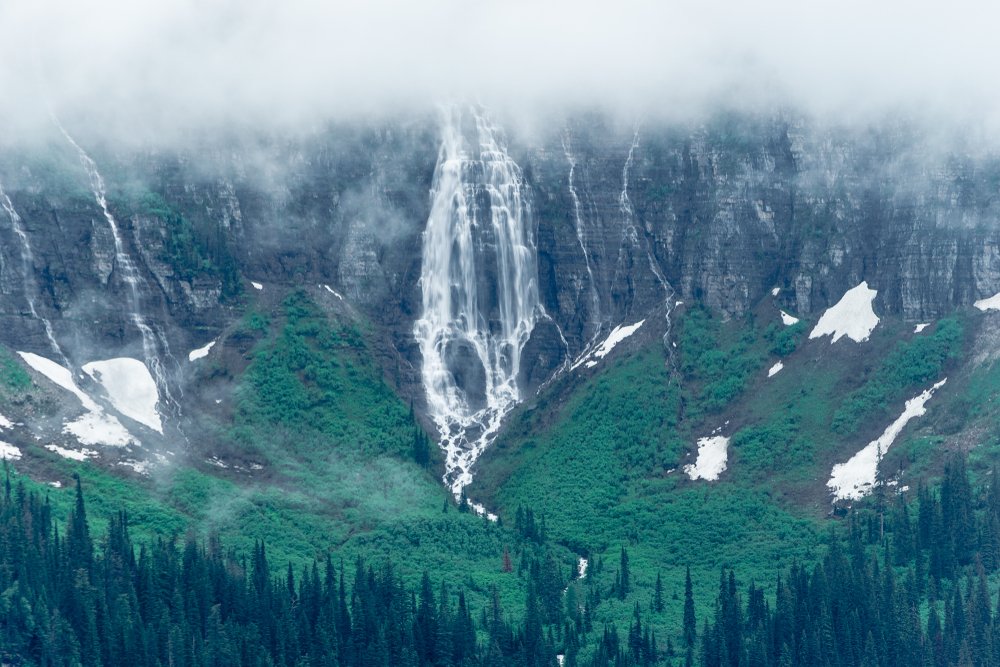 "After a day's walk, everything has twice its usual value."
— G.M. Trevelyan
"Chasing angels or fleeing demons, go to the mountains."
― Jeffrey Rasley
"There really is no correct way to hike the trail, and anyone who insists that there is ought not to worry so much about other people's experiences. Hikers need to hike the trail that's right for them,"
― Adrienne Hall
"There are no shortcuts to any place worth going."
— Beverly Sills
"If you can find a path with no obstacles, it probably doesn't lead anywhere."
— Frank A. Clark
"I've realized that at the top of the mountain, there's another mountain."
— Andrew Garfield
"The danger of adventure is worth a thousand days of ease and comfort."
— Paulo Coelho
"You won, this time. But you are as big as you are ever going to get. And I'm still growing."
— Sir Edmund Hillary
"Fall down seven times and stand up eight."
— Japanese Proverb
"Mountains have a way of dealing with overconfidence."
— Hermann Buhl
"Getting to the top is optional. Getting down is mandatory."
— Ed Viesturs
"If you're going through hell, keep going."
— Winston Churchill
Best Trekking Quotes About Long Distance Hiking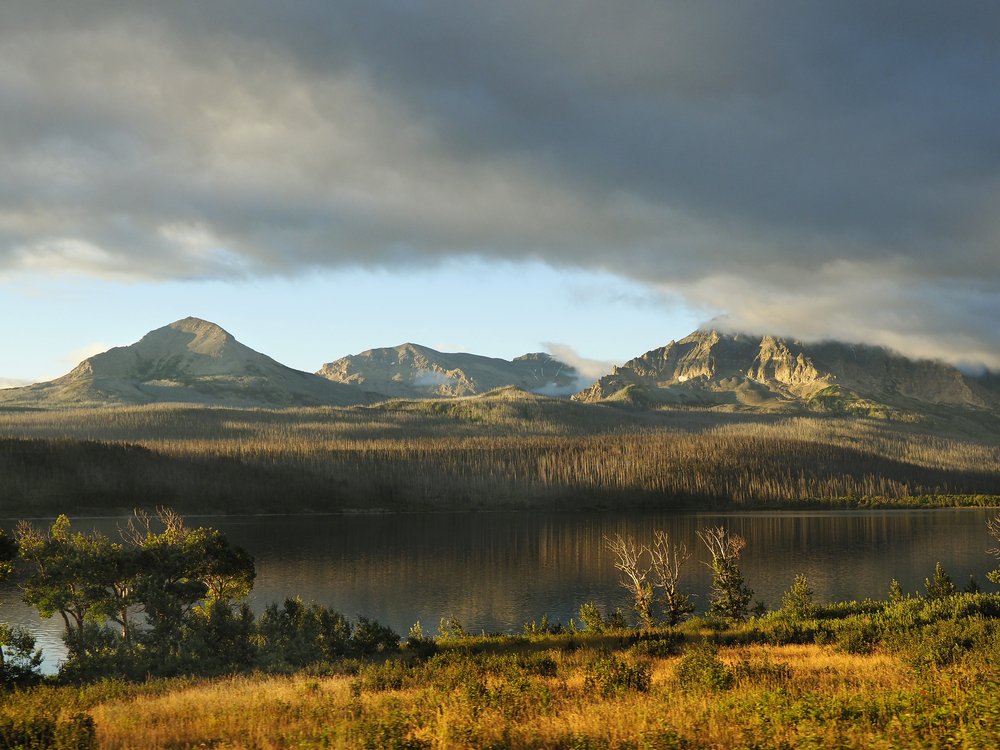 "Returning home is the most difficult part of long-distance hiking. You have grown outside the puzzle and your piece no longer fits."
— Cindy Ross
"Days of slow walking are very long: they make you live longer because you have allowed every hour, every minute, every second to breathe, to deepen, instead of filling them up by straining the joints."
– Frédéric Gros
"It had nothing to do with gear or footwear or the backpacking fads or philosophies of any particular era or even with getting from point A to point B. It had to do with how it felt to be in the wild. With what it was like to walk for miles with no reason other than to witness the accumulation of trees and meadows, mountains and deserts, streams and rocks, rivers and grasses, sunrises, and sunsets. The experience was powerful and fundamental. It seemed to me that it had always felt like this to be a human in the wild, and as long as the wild existed it would always feel this way."
― Cheryl Strayed
"I considered my options. There were only two and they were essentially the same. I could go back in the direction I had come from, or I could go forward in the direction I intended to go."
― Cheryl Strayed
"I refuse to let this suffering be for nothing. In fact, I refuse to suffer." I whispered to myself as I pushed each tent stake into the ground. "I can adapt. I am adapting." Another long day was done and I was forty-two miles closer to Canada."
― Heather "Anish" Anderson
"The trail was designed to have no end, a wild place on which to be comfortably lost for as long as one desired. In those early days nobody fathomed walking the thing from beginning to end in one go. Section hikes, yes. Day hikes, too. But losing yourself for five months, measuring your body against the earth, fingering the edge of mental and physical endurance, wasn't the point. The trail was to be considered in sections, like a cow is divided into cuts of beef. Even if you sample every slice, to eat the entire beast in a single sitting was not the point. Before 1948, it wasn't even considered possible."
― Ben Montgomery
"I would never have started this trip if I had known how tough it was, but I couldn't and wouldn't quit."
― Ben Montgomery
"Let's not mince words: Everest doesn't attract a whole lot of well-balanced folks. The self-selection process tends to weed out the cautious and the sensible in favor of those who are single-minded and incredibly driven. Which is a big reason the mountain is so dangerous."
– Jon Krakauer
"A significant fraction of thru-hikers reach Katahdin, then turn around and start back to Georgia. They just can't stop walking, which kind of makes you wonder."
― Bill Bryson
"The journey of a thousand miles begins with a single step."
— Lao Tzu
Wilderness is not a luxury but a necessity of the human spirit, and as vital to our lives as water and good bread."
— Edward Abbey
The long-distance hiker, a breed set apart, from the likes of the usual pack. He'll shoulder his gear, be hittin' the trail; long gone, long 'fore he'll be back."
— M.J. Eberhart
"Trekking means a traveling experience with a thrilling excitement."
— Amit Kalantri
"Under gold clouds, he pushed the limits of my body, setting a faster pace—some days surpassing forty rugged miles, unstopping through morning's thick peach haze; noon's warmth; red evening sun."
― Aspen Matis
"On a hike, the days pass with the wind, the sun, the stars; movement is powered by a belly full of food and water, not a noxious tankful of fossil fuels. On a hike, you're less a job title and more a human being. A periodic hike not only stretches the limbs but also reminds us: Wow, there's a big old world out there."
— Ken Ilgunas
"Within minutes my 115-mile walk through the desert hills becomes a thing apart, a disjunct reality on the far side of a bottomless abyss, immediately beyond physical recollection. But it's all still there in my heart and soul. The walk, the hills, the sky, the solitary pain and pleasure—they will grow larger, sweeter, lovelier in the days to come, like a treasure found and then, voluntarily, surrendered. Returned to the mountains with my blessing. It leaves a golden glowing on the mind."
― Edward Abbey
Hilarious Quotes About Hiking & Funny Hiking Captions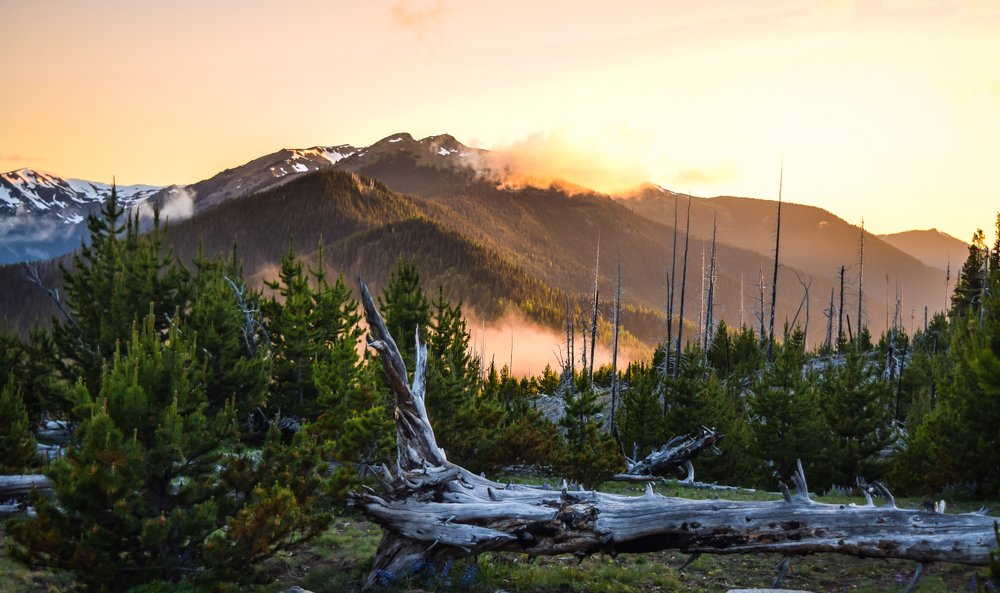 "Hiking is just walking where it's okay to pee."
— Demetri Martin
"Hiking's not for everyone. Notice the wilderness is mostly empty."
– Sonja Yoerg
"Hiking is the only slightly less ugly stepsister of running."
― Lindy Hughes
"Never follow someone else's path unless you're in the woods and you're lost, and you see a path. By all means, you should follow that."
— Ellen Degeneres
"I have two doctors, my left leg and my right."
– G.M. Trevelyan
"In the mountains, there are only two grades: You can either do it, or you can't."
— Rusty Baillie
"Hiking and happiness go hand in hand (or foot in boot.)"
— Diane Spicer
"I can't understand why men make all this fuss about Everest — it's only a mountain."
– Junko Tabei (the first women to summit Everest and a major bada**!)
"Nobody climbs mountains for scientific reasons. Science is used to raise money for the expeditions, but you really climb for the hell of it."
— Sir Edmund Hillary
"Wise people make trails and paths, clever walk on them – stupid people can't decide."
― Deyth Banger
"Trails are like that: you're floating along in a Shakespearean Arden paradise and expect to see nymphs and flute boys, then suddenly you're struggling in a hot broiling sun of hell in dust and nettles and poison oak…just like life."
― Jack Kerouac
"Hiking—much like drinking—is something that sounds more fun to the uninitiated than it actually is."
― Mindy McGinnis
"I like being near the top of a mountain, One can't get lost here."
– Wislawa Szymborska
"I hate hiking with convicts carrying machetes."
― Susan Orlean
"Remember that time spent on a rock climb is not subtracted from your lifespan."
— Will Niccolls
"What on earth would I do if four bears came into my camp? Why, I would die of course. Literally sh** myself lifeless."
― Bill Bryson
"A crude meal, no doubt, but the best of all sauces is hunger."
― Edward Abbey
Best Hiking Captions & Anonymous Quotes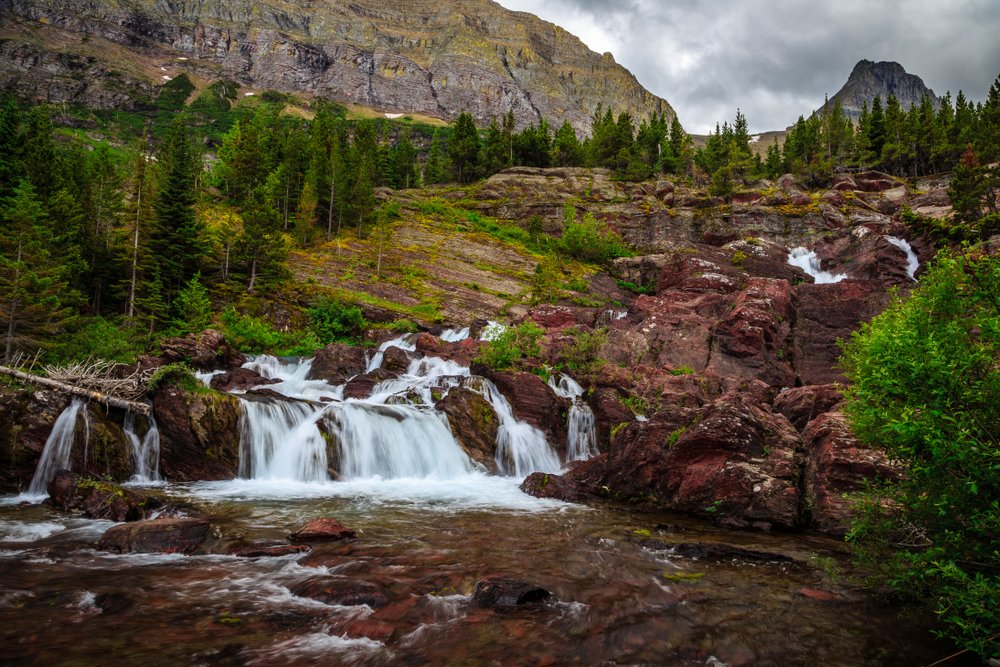 "If you think you've peaked, find a new mountain."
"Anywhere is 'within walking distance'."
"Adventure awaits."
"There is no WiFi in the mountains, but you will find a better connection."
"Not all girls are made of sugar and spice and everything nice… some girls are made of adventure and wine and all things fine."
"Think outside. No box required."
"The best view comes after the hardest climb."
"Do more things that make you forget to check your phone."
Everyone needs someone who will call and say, 'Get dressed. We're going on an adventure.'"
"Some women want diamonds… others just want a hammock, a campfire and some peace & quiet."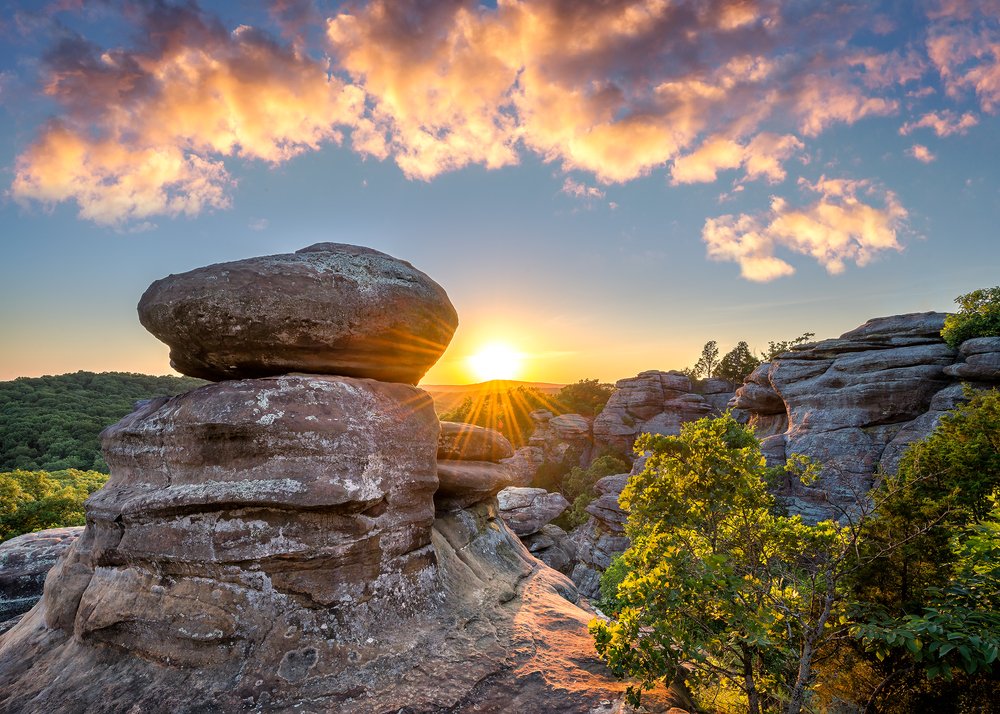 "Sky above, earth below, and peace within."
"Oh, darling, let's be adventurers."
"Go where you feel the most alive."
"When everything feels like an uphill struggle, Just think of the view from the top."
"It's a hill. Get over it."
"I have a therapist. Her name is hiking."
"Let's wander where the WiFi is weak."
"I hike to burn off the crazy."
"Stop staring at mountains. Climb them instead. Yes, it's a harder process but it will lead you to a better view."
"The closer you are to nature, the further you are from idiots."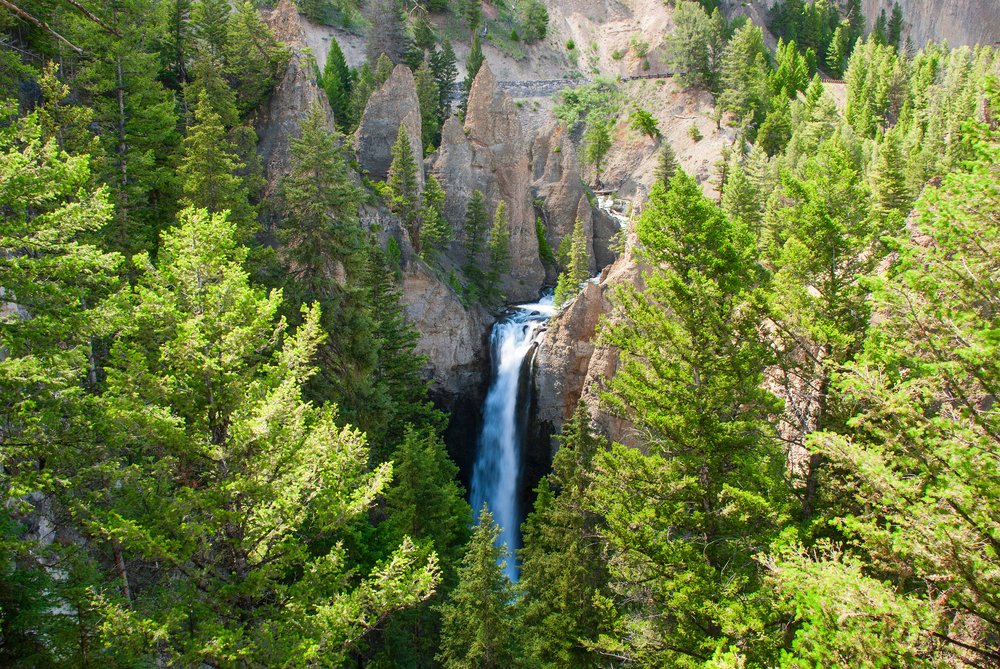 "Hiking is the answer. Who cares what the question is?"
"Life is better in hiking boots."
"When life gives you mountains, put on your boots and hike."
"You can't climb up a mountain with downhill thoughts."
"It feels good to be lost in the right direction"
"Coffee, Mountains, Adventure."
"All good things are wild and free."
"Move the body, still the mind."
Pin These Hiking Captions for Instagram & Hiking Quotes!
Allison Green is a former educator turned travel blogger. She holds a Masters in Teaching and a B.A. in English and Creative Writing. Her blog posts merge her educational background and her experience traveling to 60+ countries to encourage thoughtful travel experiences that both educate and entertain. She has been a speaker at the World Travel Writers Conference and her writing, photography, and podcasting work has appeared in National Geographic, CNN Arabic, CBC Canada, and Forbes, amongst others. Now based in the San Francisco Bay Area where she grew up, she has also lived in Prague, Sofia, and New York City.