I was sitting in a conference, listening to an Instagrammer talk with pride about influence.
The example she gave? A follower had sent her a photo of her going to the exact same spot that she went and taking the exact same photo – down to the hand jauntily placed atop a straw hat – with a similar whimsical caption to boot.
She talked about how her followers have told her that they don't even care to read about a place — they just want the picture. And that, as someone who's always loved the written word, is a bit sad.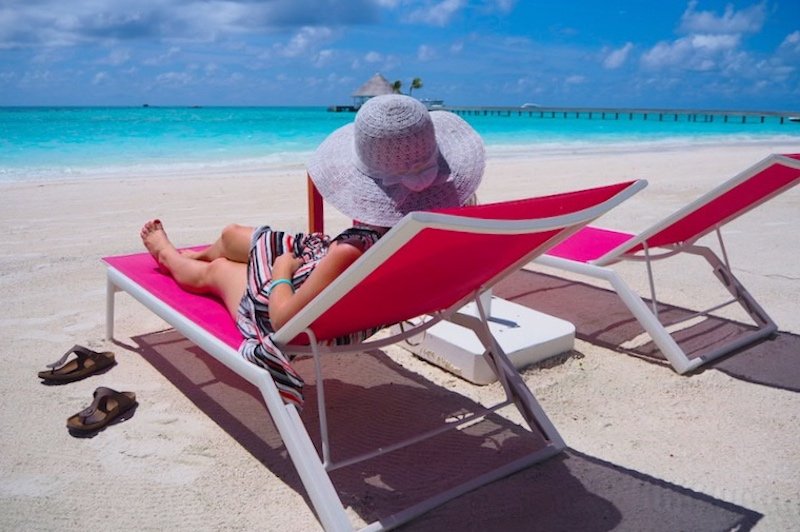 Note: This post contains affiliate links, which means I may receive a small commission if you purchase something through one of these links. Thank you for supporting the free content on this site! For more information on affiliate links and cookies, see my disclosure page for more details.
But she's not wrong. A full 40% of millennials say they travel first and foremost for Instagrammability. I certainly can't fault anyone for taking photos of their trips or themselves. But it's the prioritization of Instagrammability over the other more rewarding aspects of travel that makes me sad.
Getting the photo shouldn't displace seeing the destination itself. My best travel moments are often about chance happenings – special people I've met along the way, near-disasters narrowly avoided by kind strangers, fortuitously stumbling upon a hole-in-the-wall restaurant that ends up blowing my mind. But that isn't what I show on my Instagram.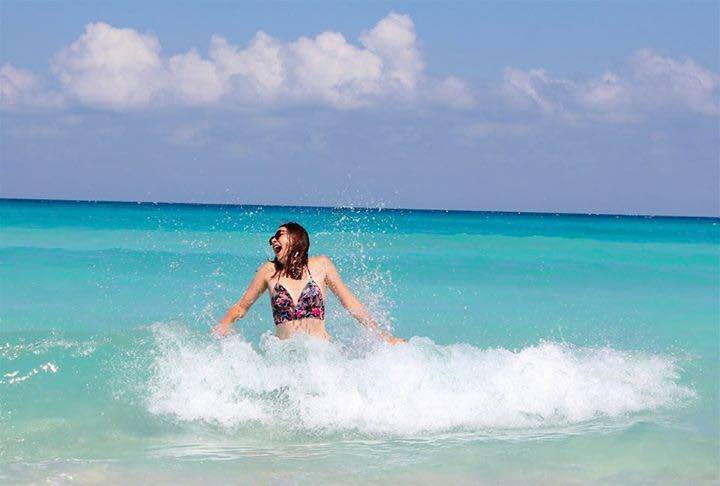 The problem with this set of priorities is that often, we go to a place with a picture already in our mind. This forecloses the openness to chance that I feel should be the very heart of travel. If we value Instagrammability over all else, I feel like we're at greater risk of being disappointed. My dress isn't as nice as hers, the shadows are all wrong, why does my ass look like that? 
Not the mention, I think we encourage a really unattainable version of travel: whimsical, problem-free, curated perfection. No wonder Instagram is considered by psychologists to be the worst form of social media for mental health.
Let's take Morocco as an example of one of Instagram's darlings. There's no doubting that Morocco is one of the most photogenic countries I've traveled to: it's pretty much Instagram crack. I see the same barrage of photos: cute outfits with a Blue City backdrop, camels winding paths through the Sahara as the sun sets, ornate doors left and right.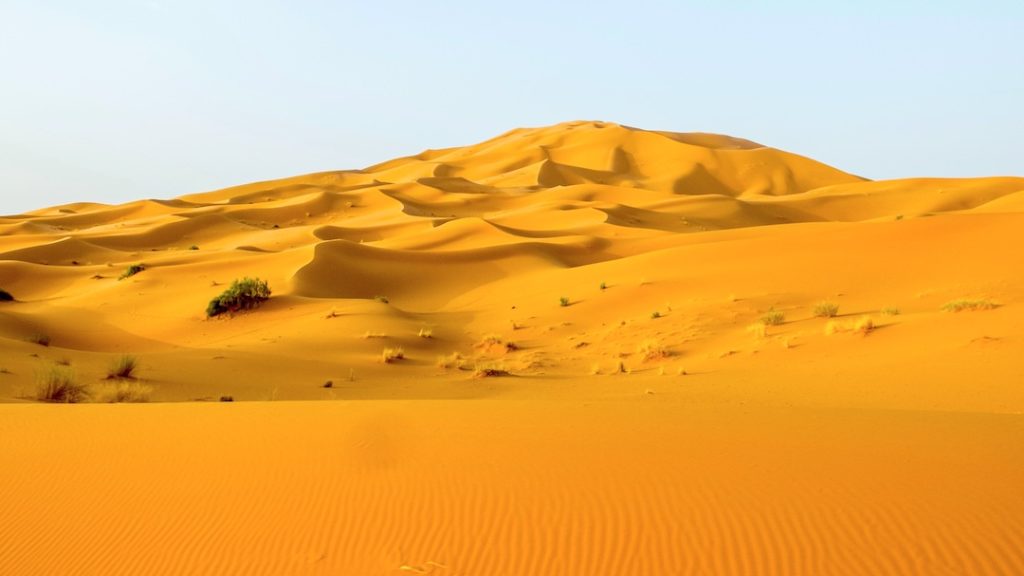 But I remember what a struggle traveling as a female in Morocco was for me: the constant sexualizing comments, how locals refused to give directions (in English or French) in hopes of squeezing a buck out of me, the uncomfortable night in the Sahara where I woke up to my guide just inches from my face while I slept, when I felt dangerously close to the situation approaching sexual assault.
And then I think of all the whimsical photos taken in the same places where I struggled so hard with no context given. While I don't doubt that people can have – and have had – different, very positive experiences in Morocco, I also am fairly confident that their photos don't tell the whole story.
Mine didn't. It wasn't until I sat down and poured my heart out to my blog that I felt like I had actually told the true story of Morocco, good and bad. But someone looking at my photos would have thought that everything was just magical.
I'm writing this from Canggu, Bali — which is undeniably beautiful. But I can't help but notice how what used to be a sleepy seaside village is now basically an Instagram playground. Add a colorful wall with a dreamy saying and bam — busy every day. Add a swing, and bam — Instagrammable. I've literally been told at one restaurant here, before I had even looked at the menu, that I need to spend a minimum amount to take photographs. I fully intended to order a meal (and I did), but this experience really rubbed me the wrong way.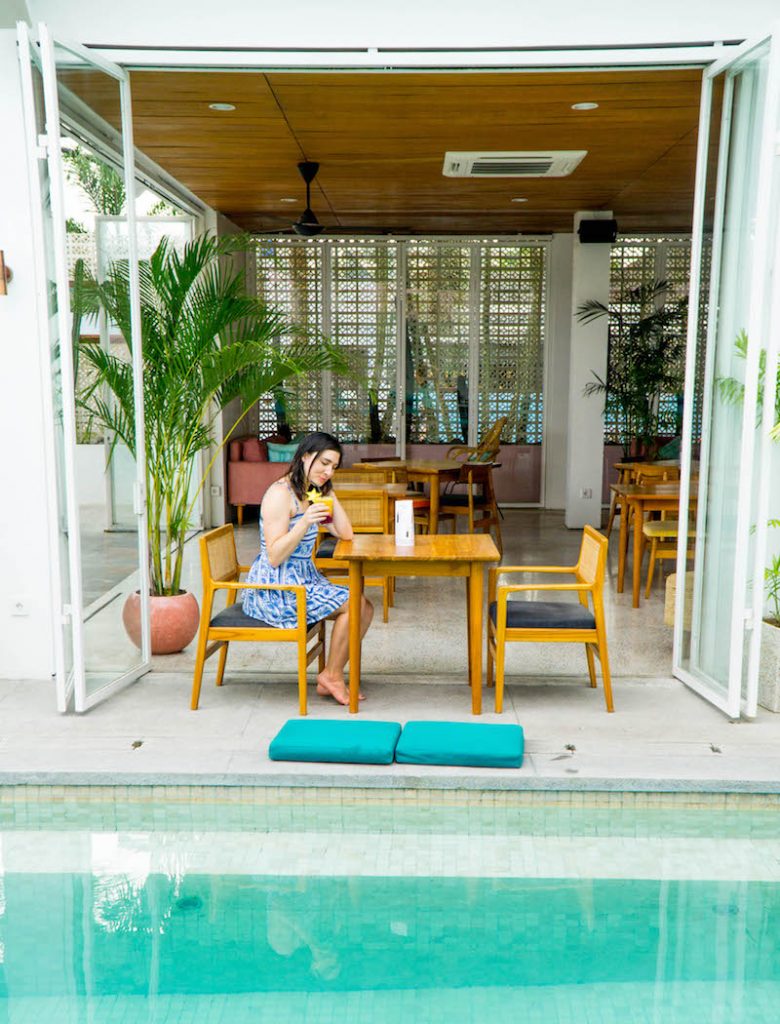 That's why I think that the vast majority of Instagrammers, myself included, encourage a really unattainable version of travel. Valuing photographability rather than its other merits – its history, its culture, its potential for adventure, its food, its people – encourages a disengaged and potentially irresponsible form of travel.
It seems everyone wants to be a travel Instagrammer these days — and with paid campaigns focusing so heavily on Instagram, it's not surprising. But the result of this is that I've really noticed the blurring of the line between fashion and travel, especially for female bloggers.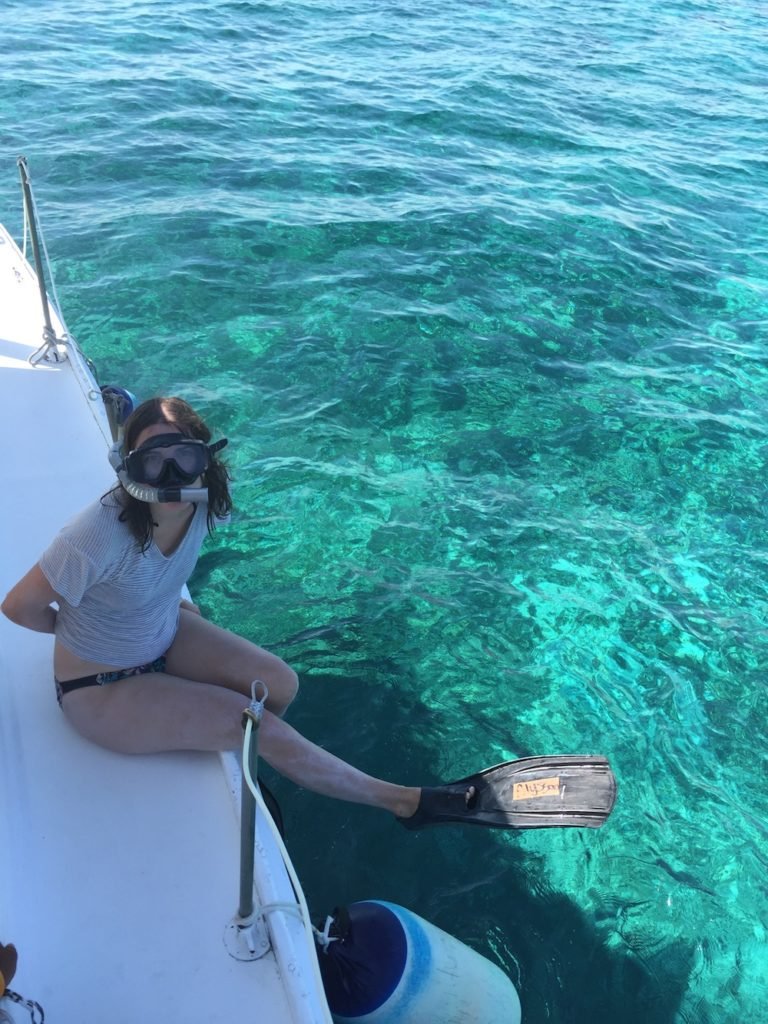 Half the Instagram shots I see of women seem to be just as equally about the dress as the destination. The location almost seems to be a backdrop for their lithe bodies or beautiful clothes. Meanwhile, male Instagrammers never seem to dress up for their photos. They're allowed to just be landscape photographers… or in many cases, they frequently feature female models who look way better in hiking clothes than any mere mortal can ever hope to look.
I'm pretty sure you'll never see a dude carrying a change of clothes so they can have the perfect look atop a mountain they've just climbed, but that seems to be par for the course for female bloggers. Not only is this annoying as fuck, it also places an expectation and an undue financial burden on female Instagrammers to keep buying new "Instagram-friendly" clothes to complement the destination.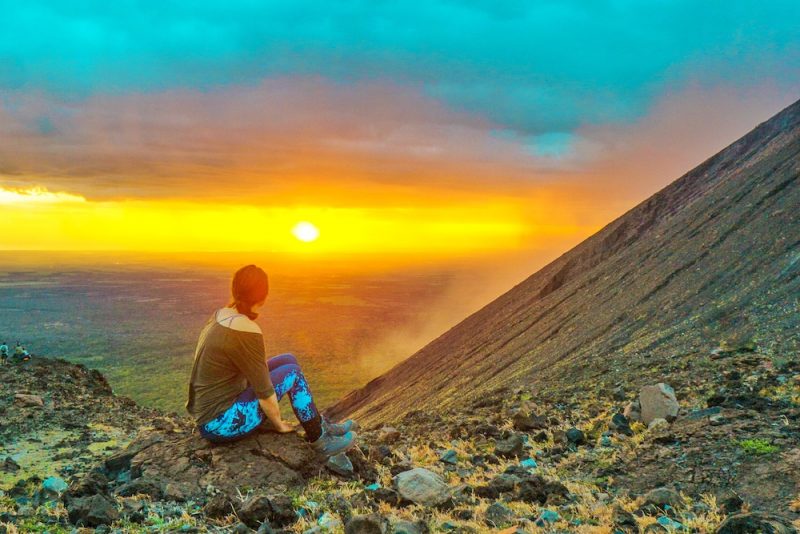 I've literally seen Instagrammers change into dresses on a bus then hike through muddy hills for half an hour in a maxi dress. Granted, their photos were beautiful, but it seems to be a ridiculous double standard which places an undue burden on women. Not only do we have to go to cool places, but we have to look beautiful, have perfectly tousled hair, and a stunning dress (bonus points if it's backless) to get that perfect Instagram shot. Framing a shot that you are in is simply more work, especially if you are traveling sans Instagram husband and need to frame the shot yourself with a tripod and remote. Which is fine if that is the photo you want to achieve, but I just think it's unfair and harmful to women that this is the norm rather than the exception.
In case this comes across as someone trying to seem holier than thou, I'm just as complicit. I've found myself tapping to save things to my collections, hoping to replicate a cool photo. I've hesitated to post shots I loved that I knew would flounder on Instagram, like portraits of tobacco farmers in Cuba. I've found myself buying cut-out back dresses just because I know that will make my looking-away-dreamily photos just a bit better. I may or may not own a straw hat.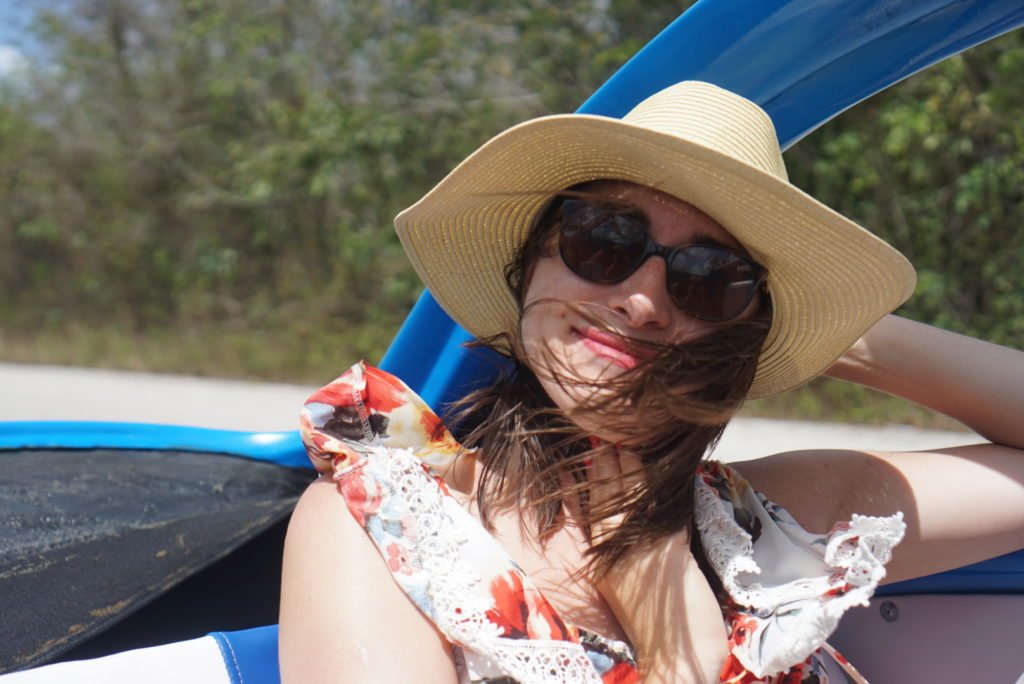 Instagram is great for inspiration and discovery, don't get me wrong. But beyond just the way it messes with our minds, I also worry that it creates an unsustainable future for travel. Take Norway's Trolltunga, for example. The Insta-fame of this natural wonder has ballooned its annual visitors from 1,000 to 100,00 – literally, a 100x increase in a mere five years.
Other sights are similarly grappling with how to handle the impact of the Instagram generation. Zion National Park, Barcelona, Lake Louise — they're all wondering how to handle the influx of tourism and bad behavior (littering, poor hike preparation, dangerous posing) that social media is bringing.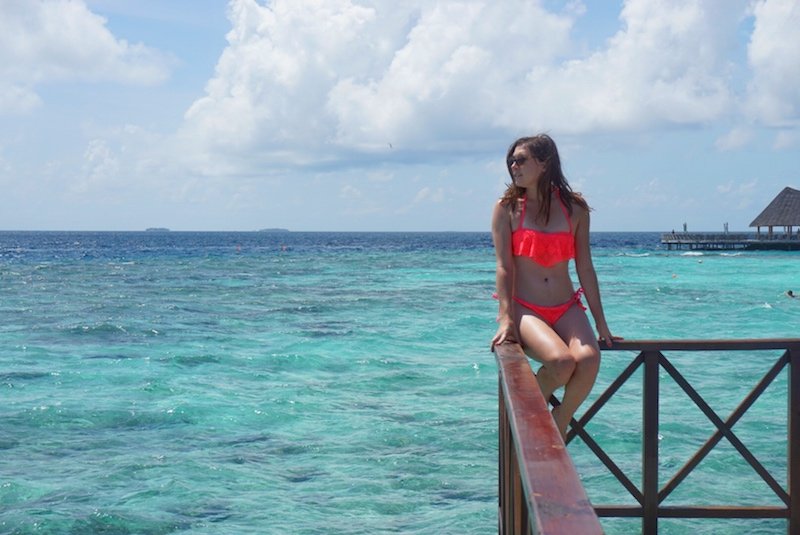 Sometimes, scrolling through Instagram feels a bit like Groundhog Day. Cinque Terre. Mykonos. Marrakech. A Daniel Wellington watch. Iceland. A smoothie bowl.  The Maldives. A manicured hand cradling some latte art. And repeat.
These photos are usually presented without context — captions often seem lifted just straight from a never-ending Word document of wanderlust quotes.
I can attest that no matter how beautiful an Instagram feed looks, travel is full of ups and downs. And for those of us who call ourselves bloggers, I feel we have a responsibility to represent travel honestly and accurately – the good, the bad, and the ugly – and that the atlas has more pages than the "Explore" feature of Instagram would suggest.
Allison Green is a former educator turned travel blogger. She holds a Masters in Teaching and a B.A. in English and Creative Writing. Her blog posts merge her educational background and her experience traveling to 60+ countries to encourage thoughtful travel experiences that both educate and entertain. She has been a speaker at the World Travel Writers Conference and her writing, photography, and podcasting work has appeared in National Geographic, CNN Arabic, CBC Canada, and Forbes, amongst others. Now based in the San Francisco Bay Area where she grew up, she has also lived in Prague, Sofia, and New York City.