Nendaz, Switzerland is famous for its ski resorts — but I'm of the opinion that it makes the perfect off the beaten path Switzerland getaway, even in the summer off-season. With quirky traditional Swiss festivals, beautiful mountain views, and outdoor activities in abundance, Nendaz is Swiss perfection pretty much any time of year, and made my top scenic places in Switzerland list quite easily.
But if you're not planning on skiing, what else is there to do, you may ask? I've written down some of my favorite Nendaz activities so you can plan an epic summer trip.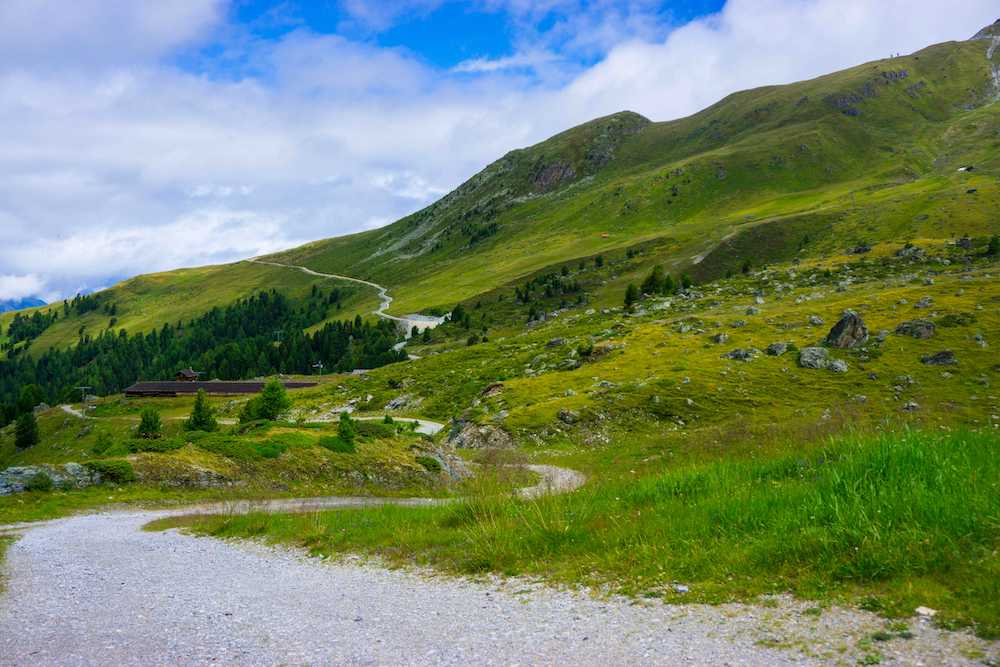 Note: This post contains affiliate links, which means I may receive a small commission if you purchase something through one of these links. Thank you for supporting the free content on this site! For more information on affiliate links and cookies, see my disclosure page for more details.
Attend a cheesemaking workshop in Nendaz
For many, Switzerland is synonymous with cheese and chocolate. While we outside of Switzerland just immediately think of "Swiss cheese" as being the mild white cheese with holes we use on our sandwiches, the reality is that cheese-making in Switzerland is so much more varied and interesting than just Emmental cheese.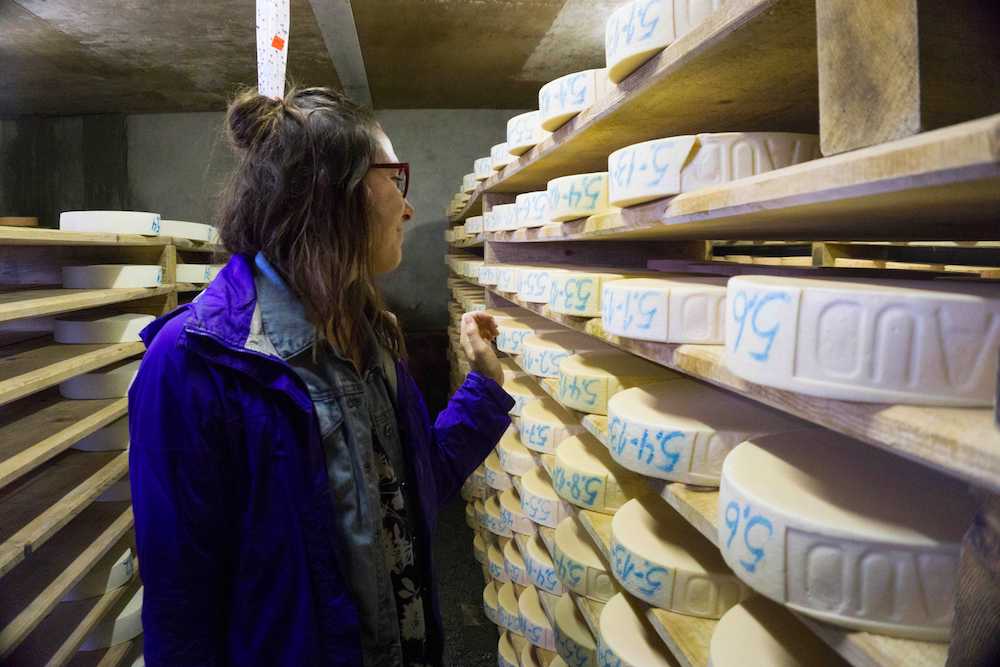 The most beloved cheese in Switzerland is perhaps raclette – which is often served heated until bubbling and scraped off onto potatoes, cornichons, onions, or pretty much whatever your cheese-loving heart desires.
We woke up bright and early to attend a cheesemaking workshop. After catcalling a number of disinterested cows (sorry ladies, no disrespect meant) we went into the cheese room to see the magic of how cheese is created in the Valais region.
As an animal lover and omnivore, I often feel conflicted between my love of animal meat and products and my knowledge that animal welfare is often severely lacking. This is most certainly not the case in Switzerland, where the cows enjoy countless acres to roam and are treated lovingly by a small group of dedicated cheesemakers.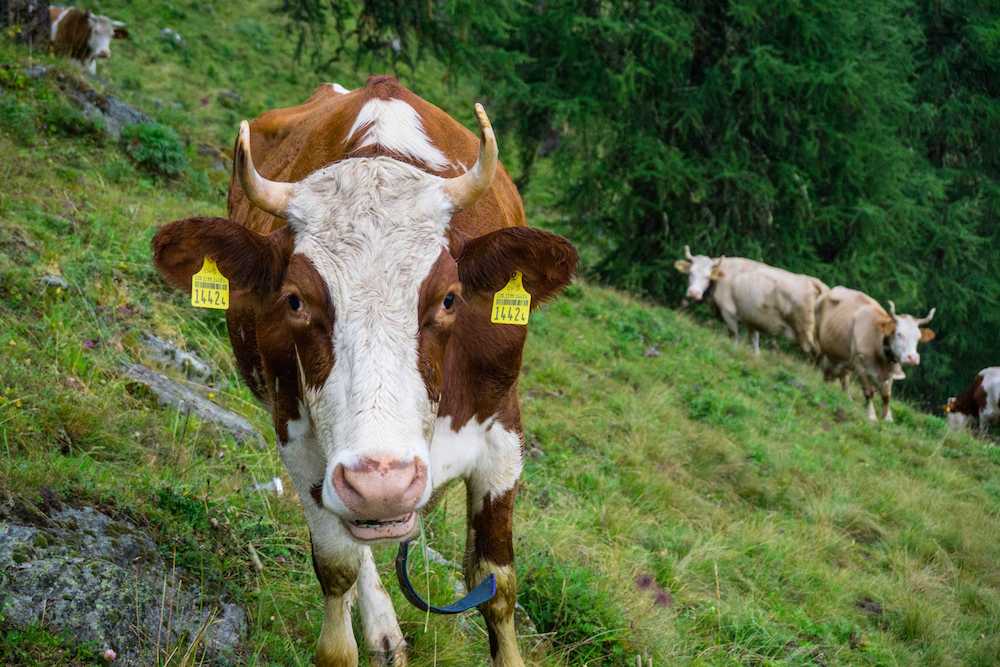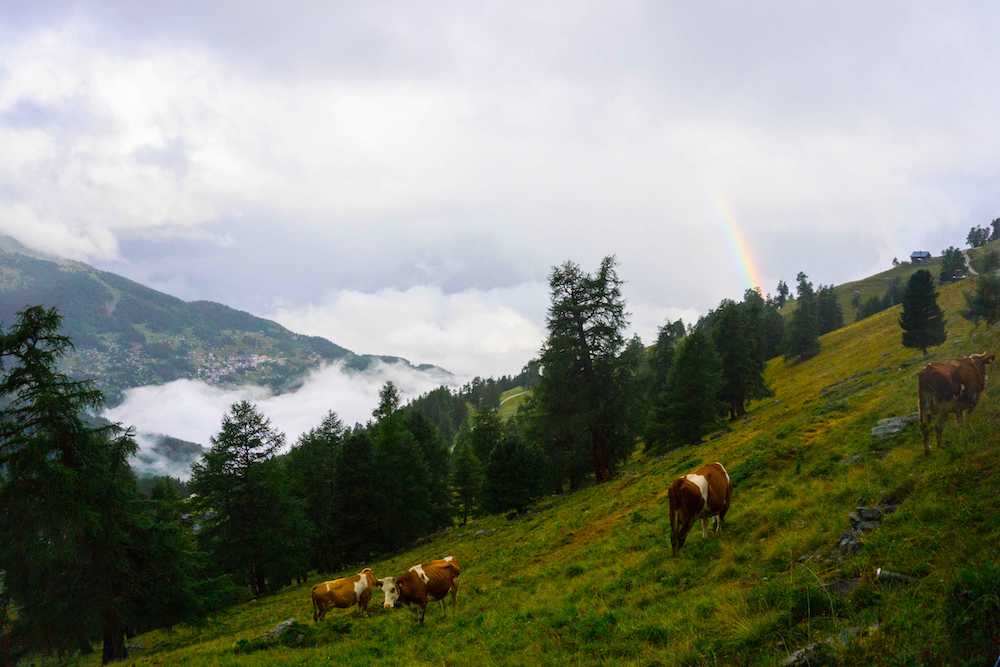 Hike around the Tracouet near Nendaz
Tracouet is the small mountain right in Nendaz's backyard. With a simple lift ticket, you can be swept up the télécabine to a height of over 2000 meters in a matter of minutes.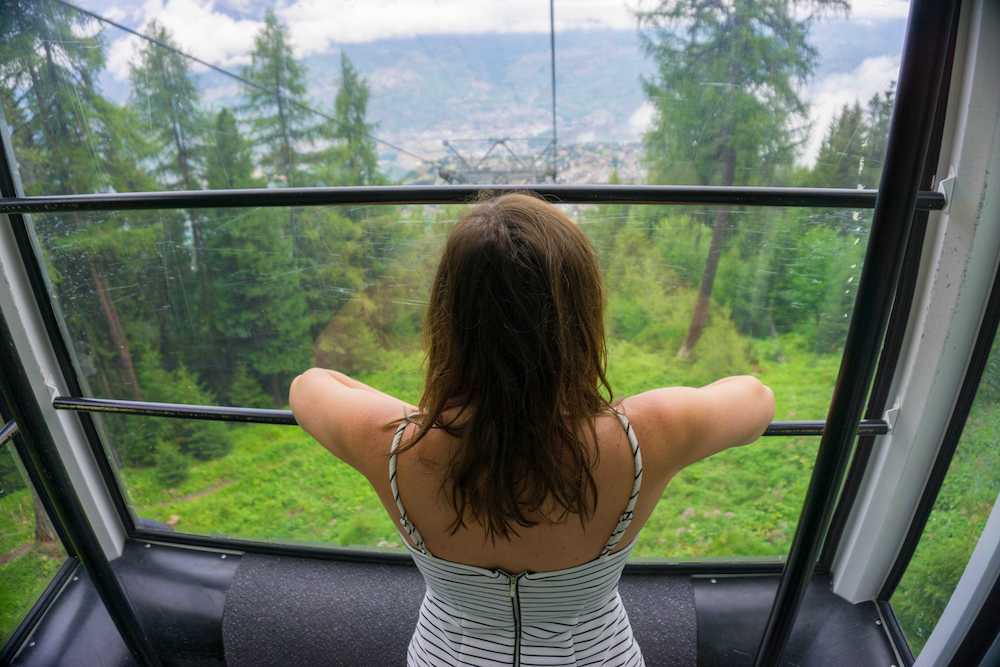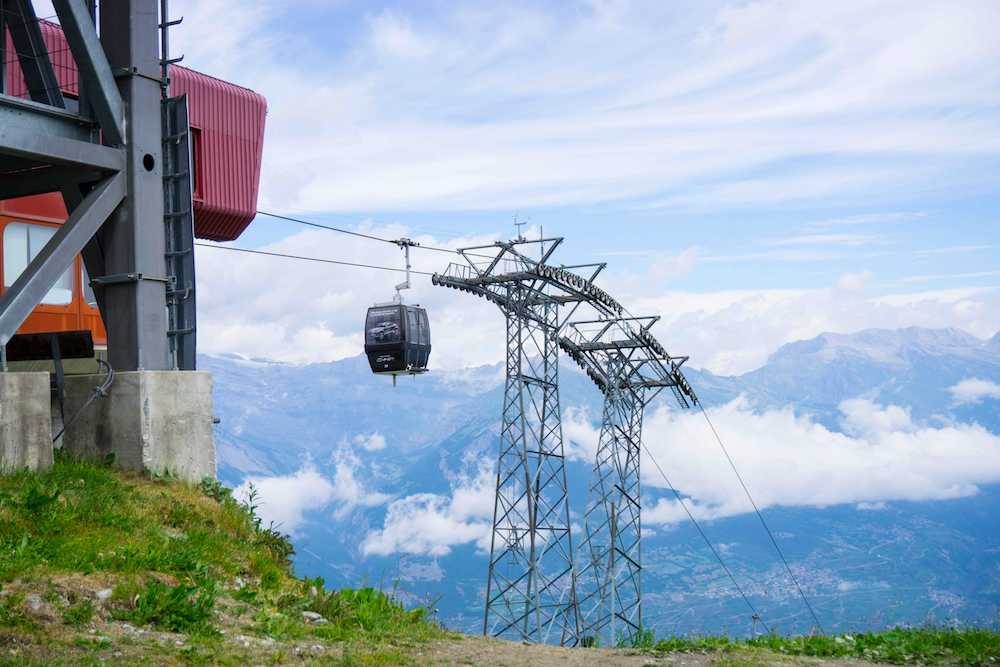 On top of Tracouet, there's a number of hiking and mountain biking trails with stunning views. You can see down below to Nendaz and even as far as the nearby town of Sion on one side.
On another, there's a stunning lake with mountain views. You can hike or bike to nearby towns such as Siviez or just enjoy the peace and quiet of a nature walk.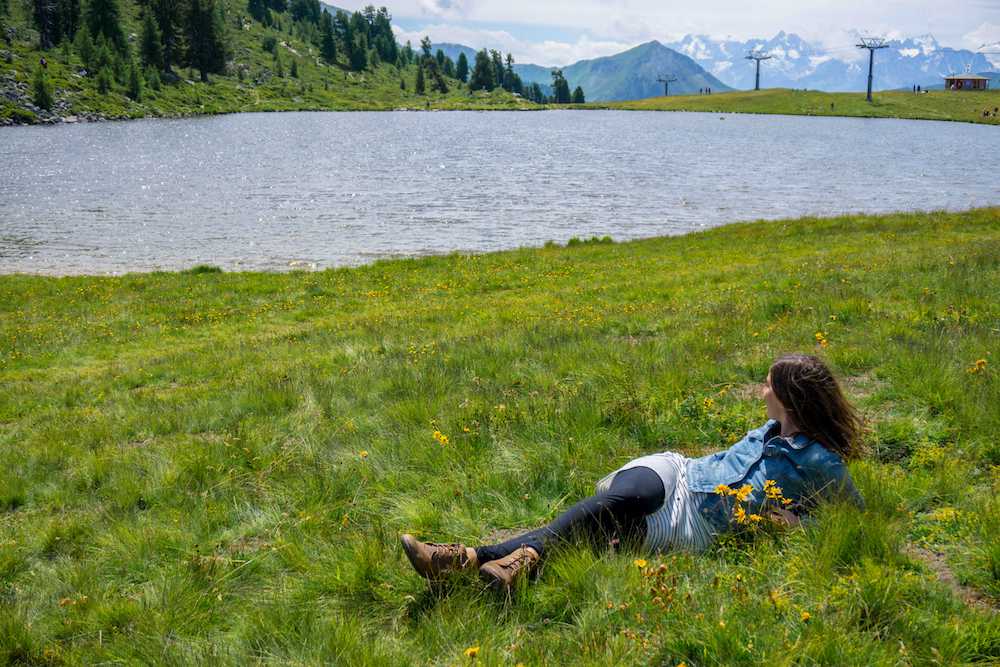 Hike along one of Nendaz's historic bisse channels
If true mountain hiking is a bit too demanding for you, Nendaz has a number of "bisses" – stunning water channels alongside easy hikes.
There are 98 kilometers of bisse walks which are well mapped out and marked throughout the Nendaz region. For more information and maps, read here.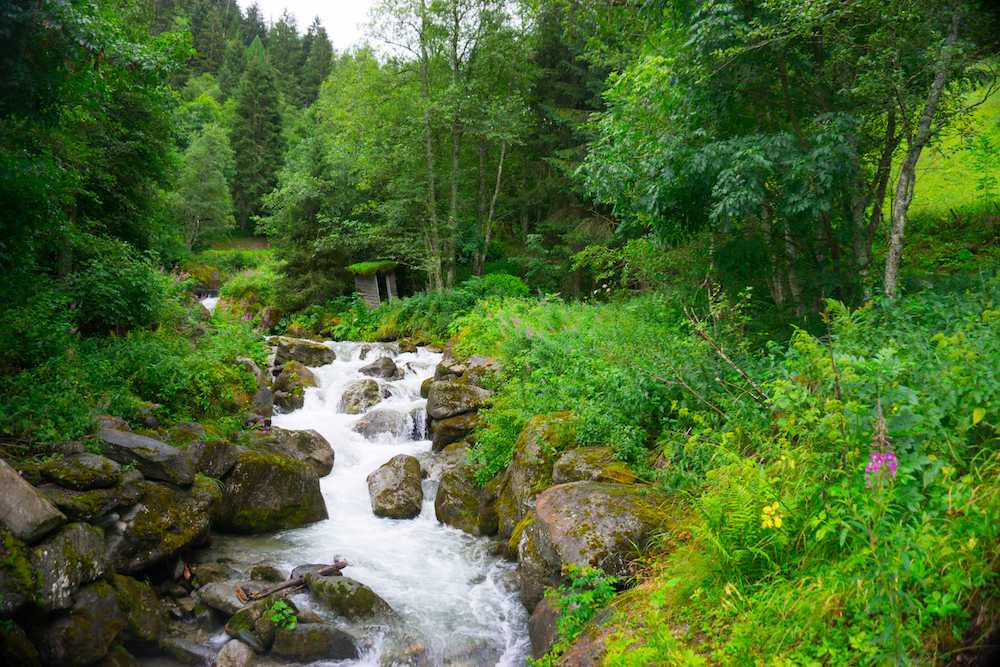 Attend one of Nendaz's many summer festivals
If you're lucky, you'll be in Nendaz during one of the famous summer festivals. We were there just in time to see the Alphorn Festival, where traditional Swiss musicians play alphorn melodies in, well, the Alps!
In addition to some beautiful music and fascinating traditional costumes, there was also tons of festival food options to keep my heart (and belly) content.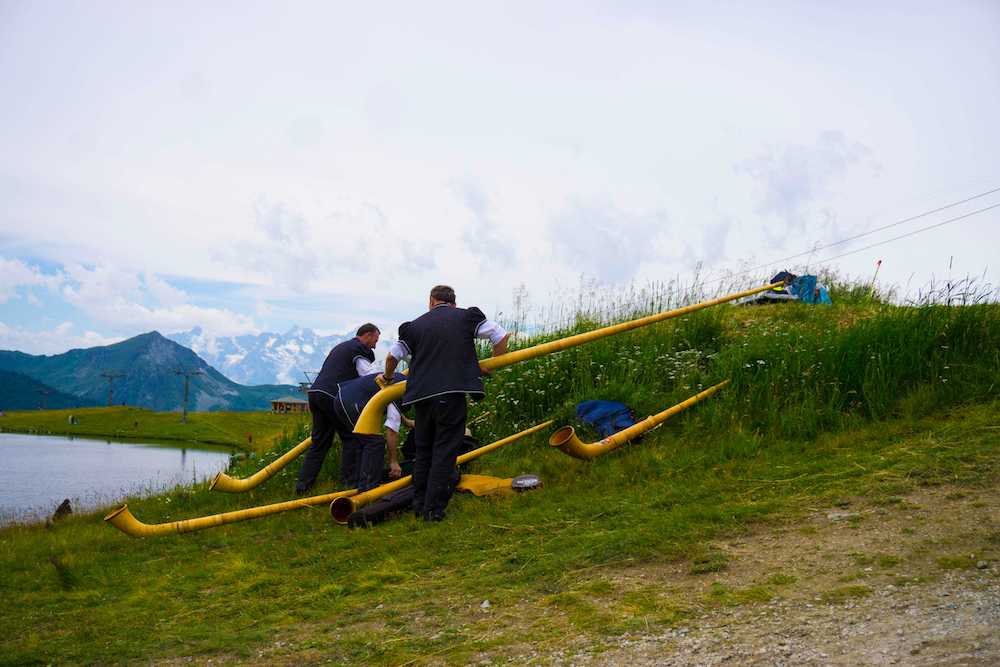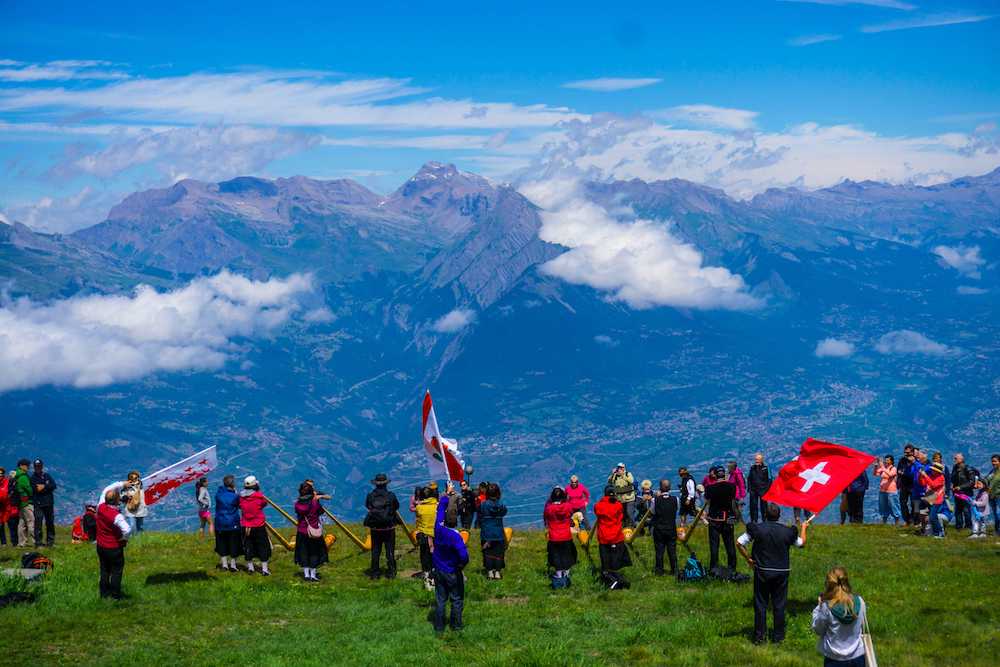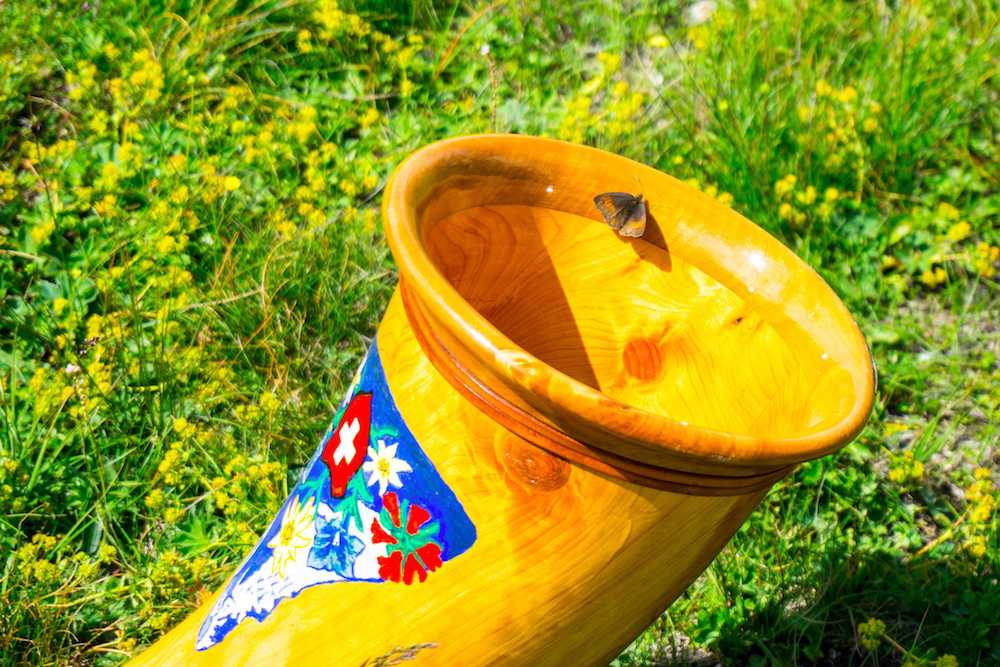 The Drink Pure festival was also on while we were there, so we could sample plenty of delicious local wines and even attend a local pop-up market with tons of food and wine to be had — a great atmosphere and tons of fun!
I especially love Swiss rosé – which rivals that of Provence – and sadly is not exported out of the country that often. In fact, 90% of Swiss wine is consumed in country, and a mere 10% is exported! Once you taste it, you'll know why — they want it all for themselves (who can blame them?)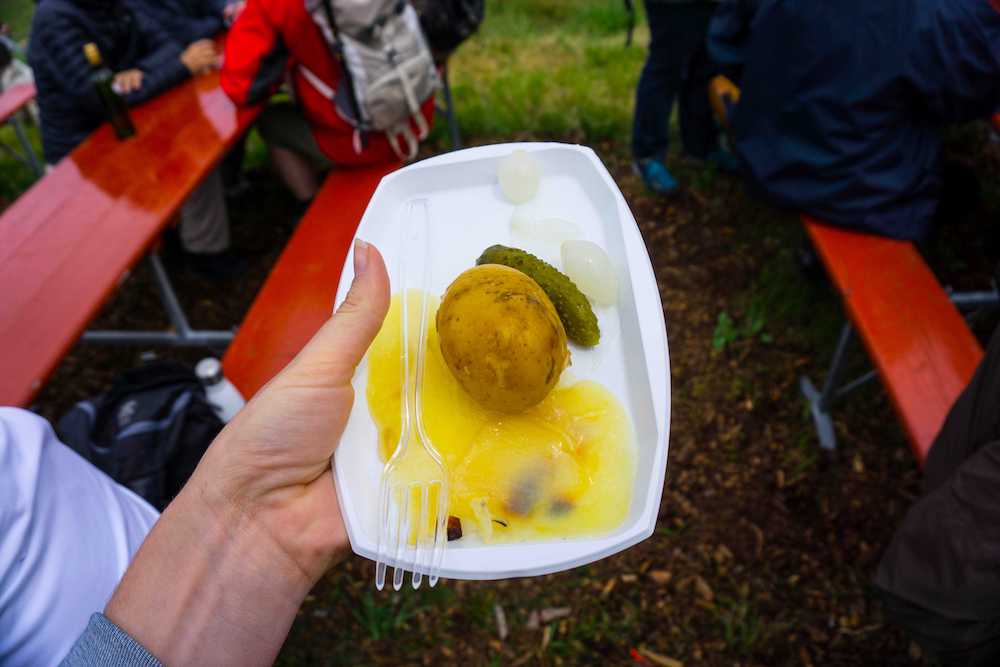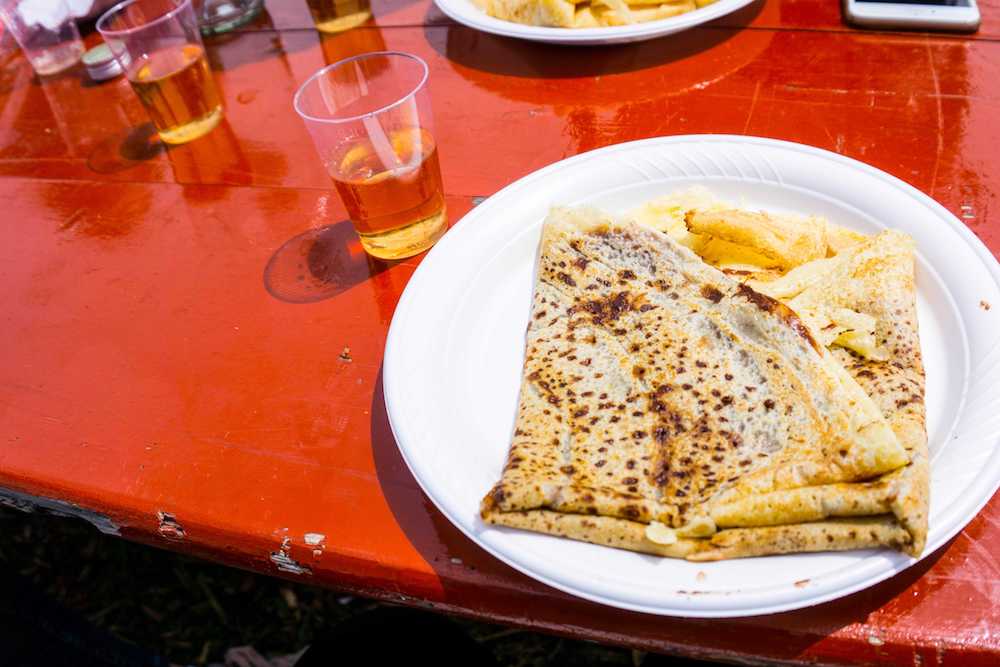 Conquer your fears and go mountain biking
We went mountain biking with Neige Aventure and it was perhaps my favorite day in Nendaz… even though I'm a totally uncoordinated fraidy-cat on a bike who managed to eat it not once but twice.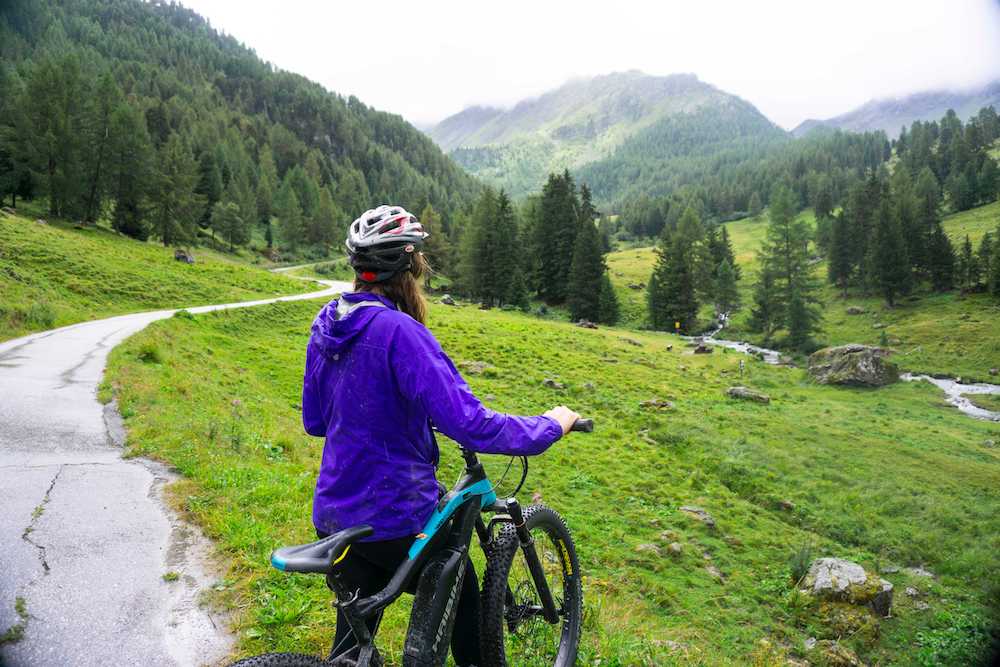 If you're not super physically fit (i.e., me) you even have the option of renting an e-bike with motor assistance. I highly recommend renting an e-bike if you're not an experienced mountain biker because some of the hills in and around Nendaz are intense, even for an experienced urban cyclist.
Going downhill? Equal parts terrifying and exciting. No, I lied, mostly just terrifying.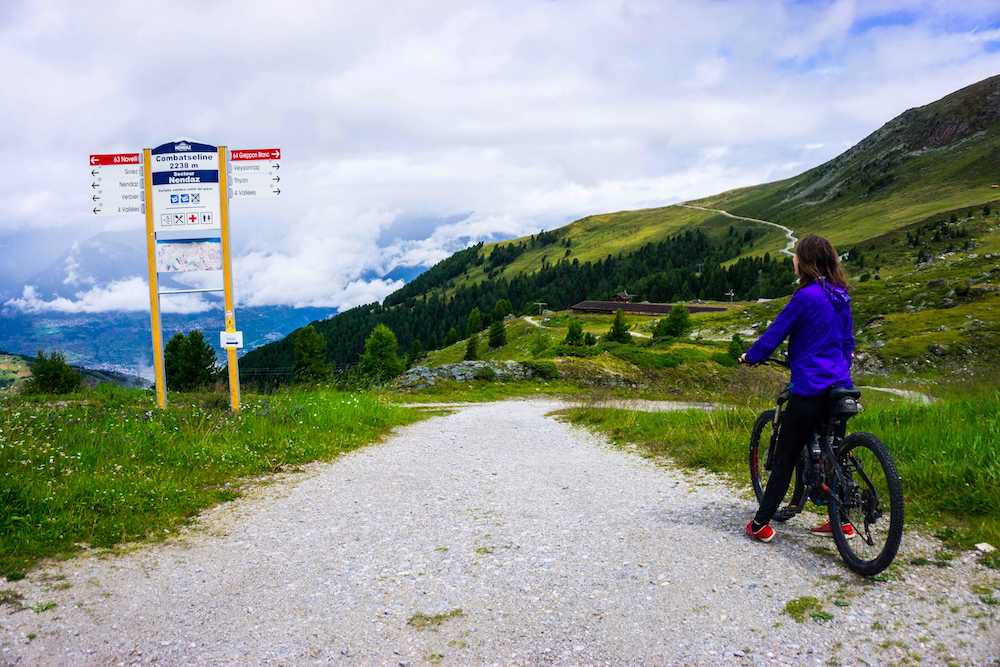 It was raining nearly our entire bike ride, but thanks to the enthusiastic spirit of our guides, we didn't mind a little wetness.
Plus, it made our fondue, meat plate, and tea break all the more special!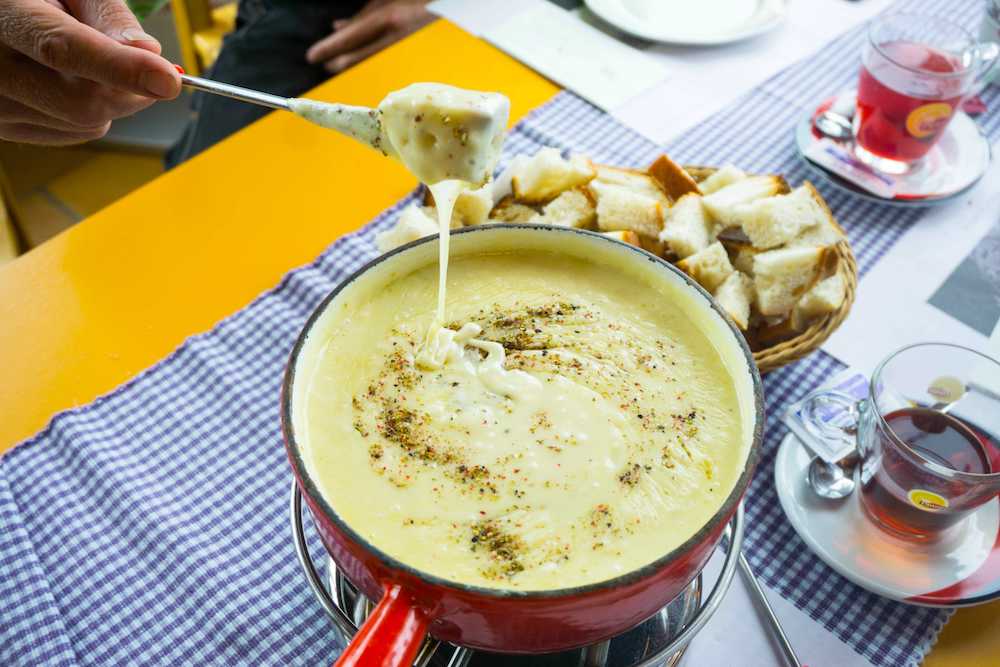 Swim in the world's most beautiful public pool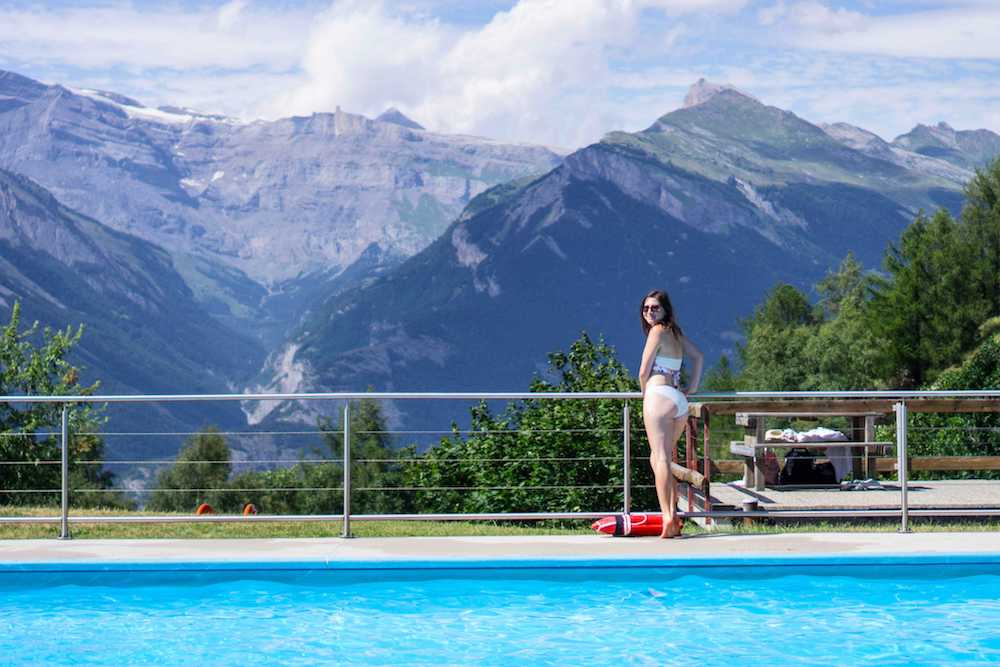 Guys… I used to live in New York City, and let me tell you, you couldn't pay me enough money to get back in the water of one of those public (cess)pools.
Thank god Nendaz's public pool is literally one of the most beautiful pools I've ever had the pleasure of swimming in. I mean, come on, look at those views. Plus, entrance is only 6 francs (about $6 USD) — a steal if I ever heard one.
Forgive the gratuitous bikini shots but I mean, with a background like that, you gotta do it for the 'gram.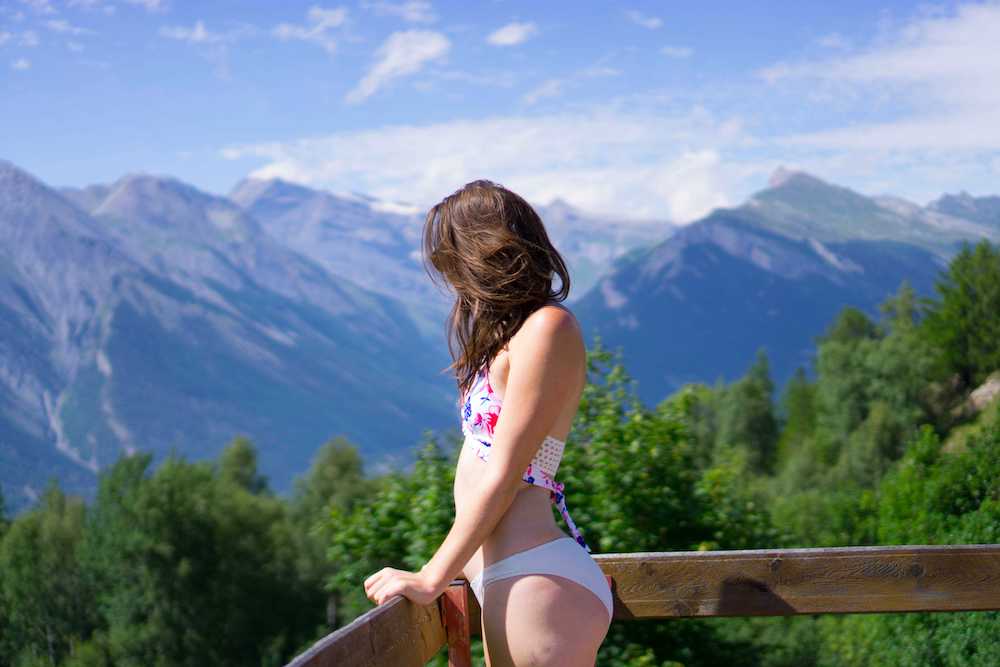 Have a spa day at 4 Vallées
The best way to recover from a rough day of hiking or mountain biking? A spa day in one of Switzerland's most scenic towns, naturally.
The spa at the hotel 4 Vallées has a dizzingly large number of options to choose from. There is a Turkish style hammam steam room, a Finnish pine sauna, a traditional sauna, a salt room, an ice room, a stone room, a saltwater pool, a hot tub, an outdoor pool, and indoor pool…. and I've probably already missed something.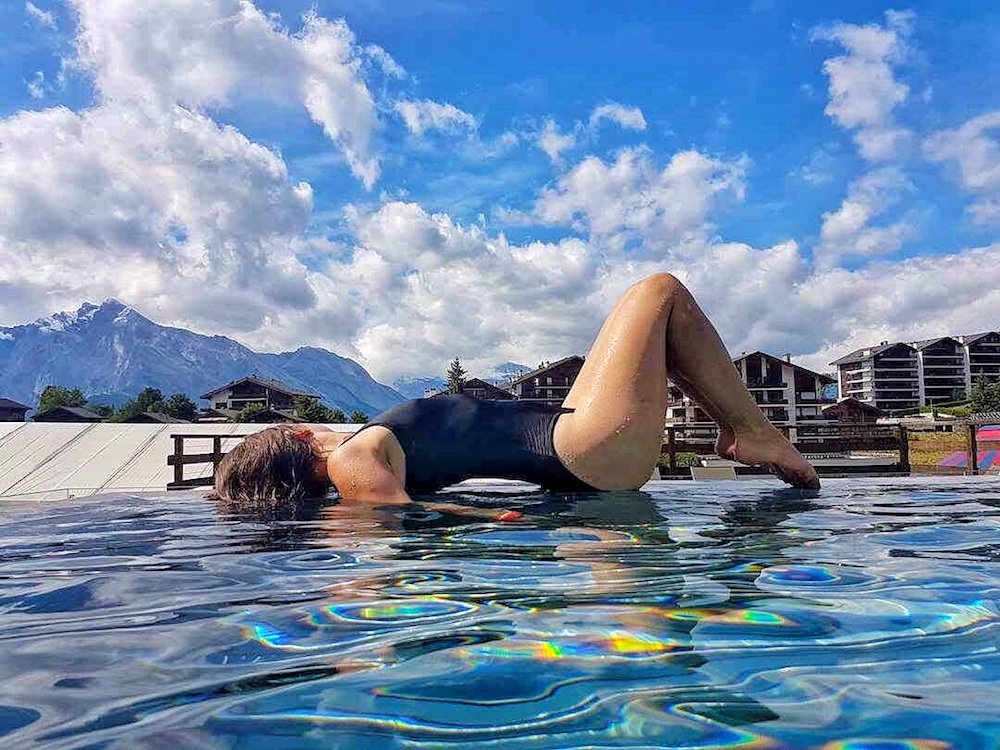 Eat at Nendaz's absurdly amazing restaurants
While eating out in Switzerland is undoubtedly an expensive experience, I think it's worth experiencing Swiss cuisine. I found that often, the price between an average meal was not much different than an outstanding meal. So do your research and pick some of the best places to go, and you will be rewarded in kind.
Two places stand out in my mind in Nendaz: one in Basse-Nendaz, the other in Haute-Nendaz.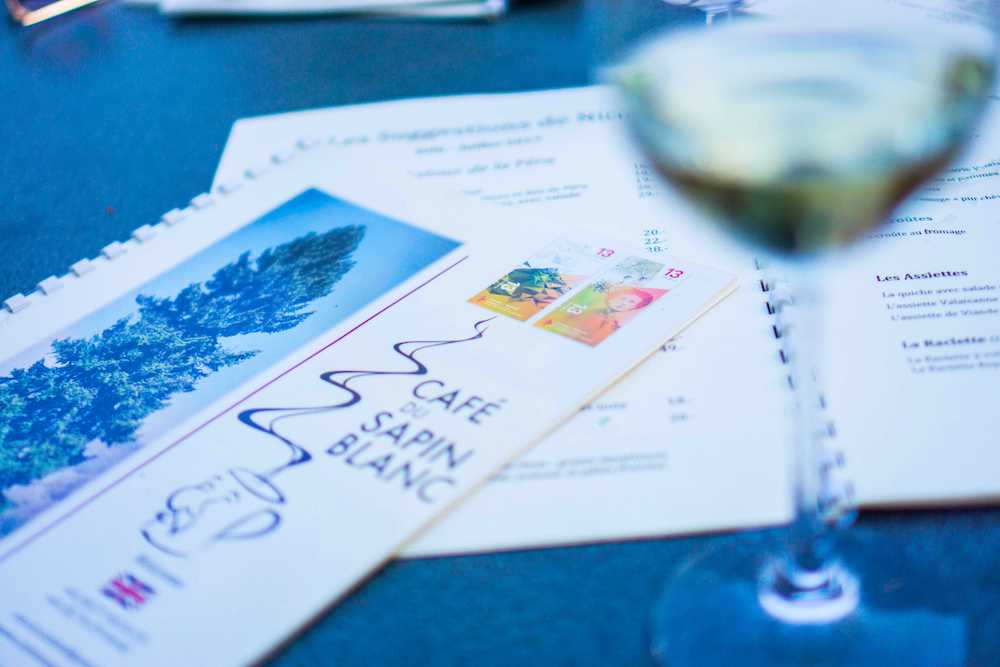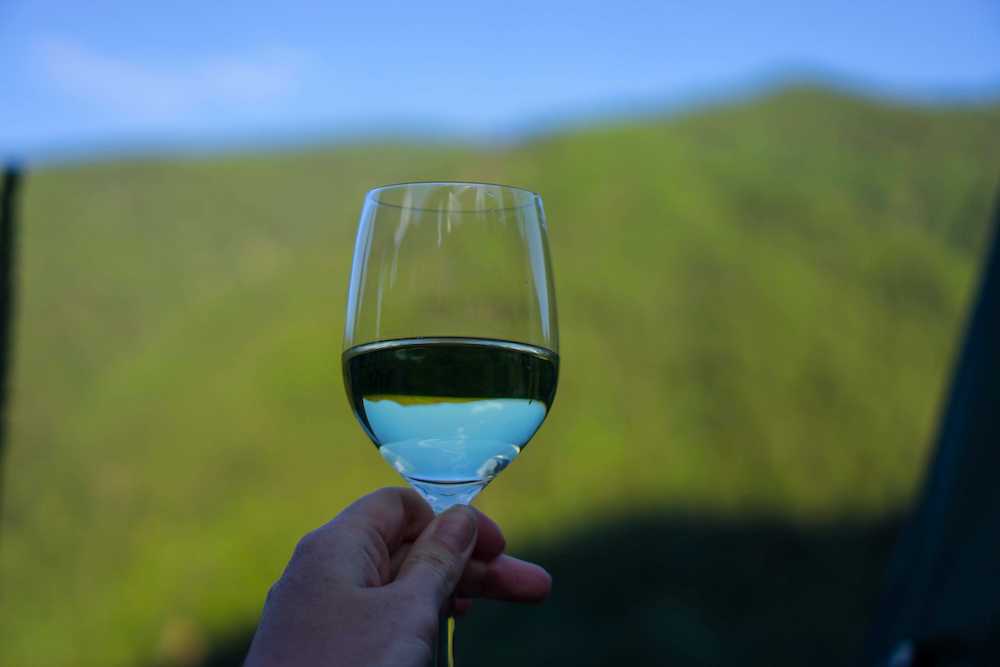 Café du Sapin Blanc has a beautiful terrace and a cozy interior which was actually built all the way back in 1795: perfect atmosphere for either kind of weather. We enjoyed a couple glasses of delicious white wine (Fendant is a traditional Swiss varietal that I highly recommend!) before getting too chilly to enjoy the terrace.
Inside, we had some amazing starters: my favorites with the traditional assiette valaisanne (Valais plate) which is piled high with delicious, perfectly sliced meats and cheeses.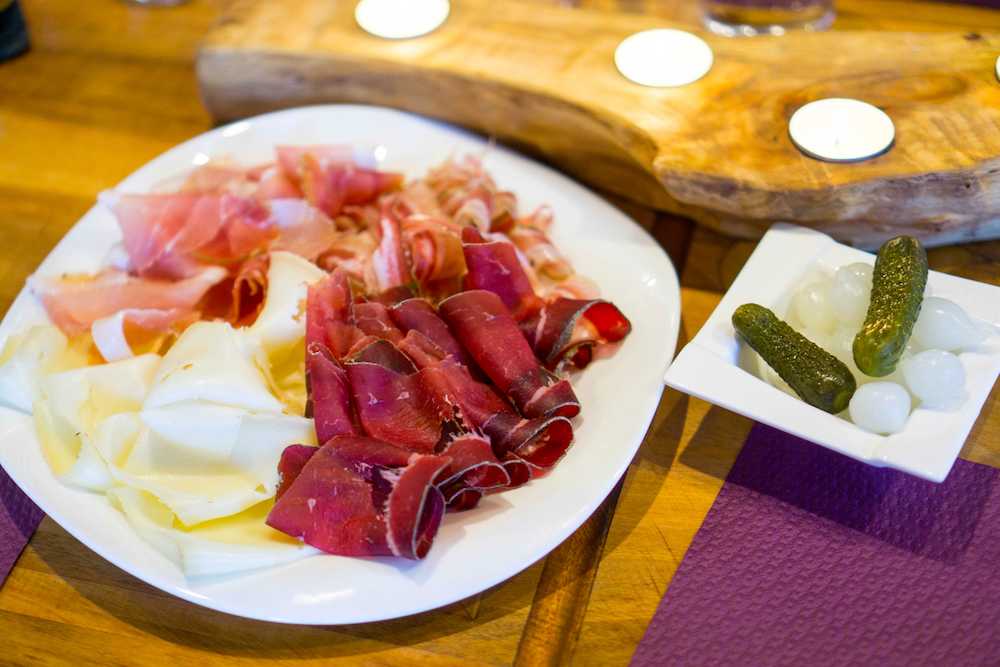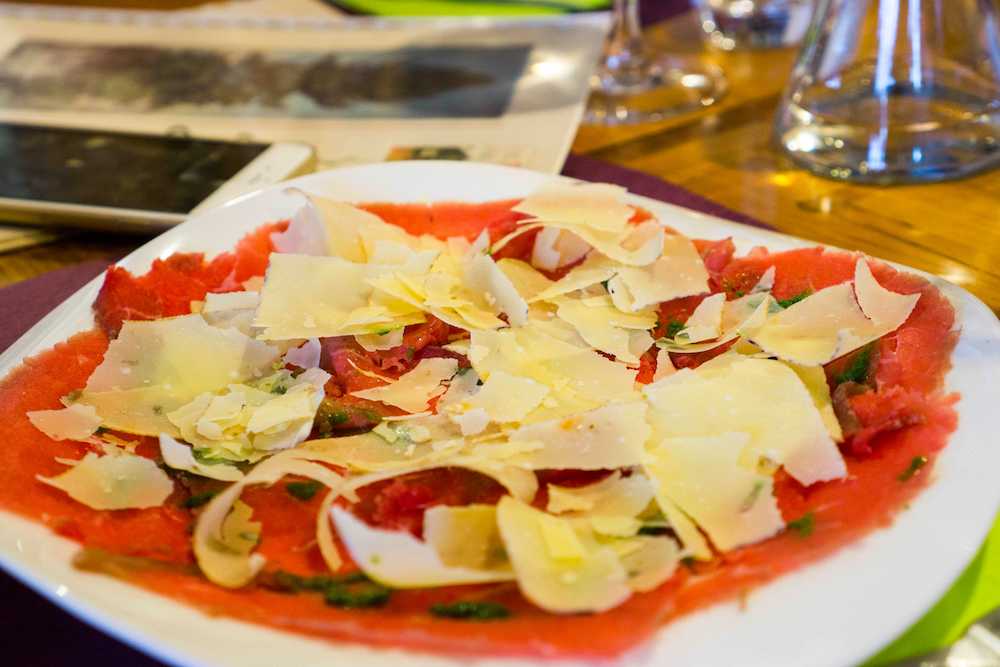 The mains were similarly delicious, particularly the fish dishes and the alpine macaroni!
Another favorite was La Lanterne et Le Vieux Chalet, located in Haute Nendaz. The owner, Alex, is amazingly passionate about the food he cooks. Heed his advice when ordering for the best possible meal — he'll give you a selection of outrageously delicious salads, appetizers, mains, and of course, dessert for a supremely reasonable price. The wines there are similarly fantastic, with lots of options including biodynamic local wines!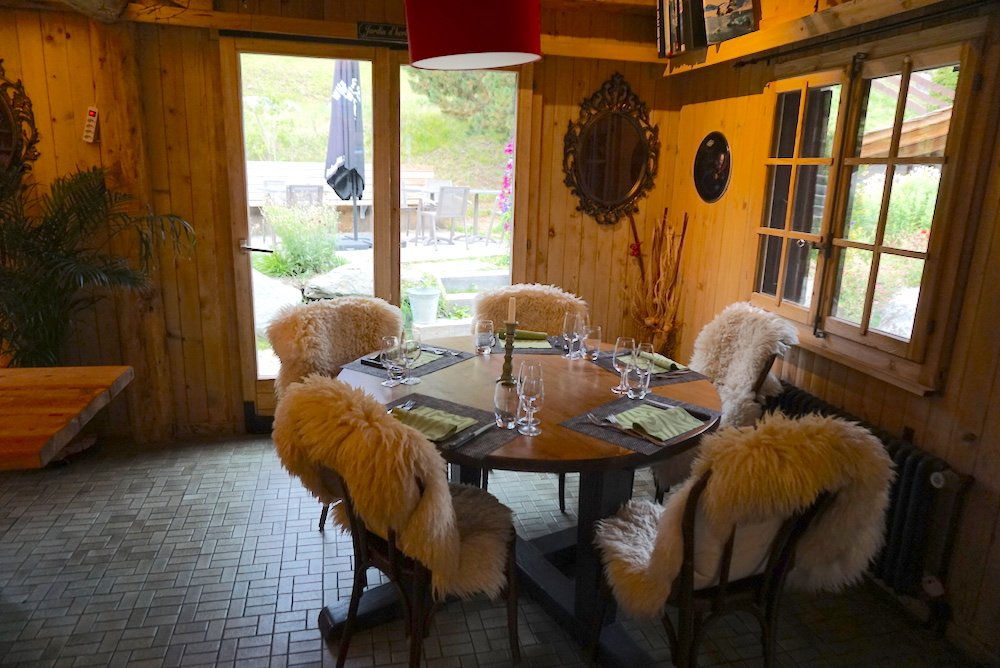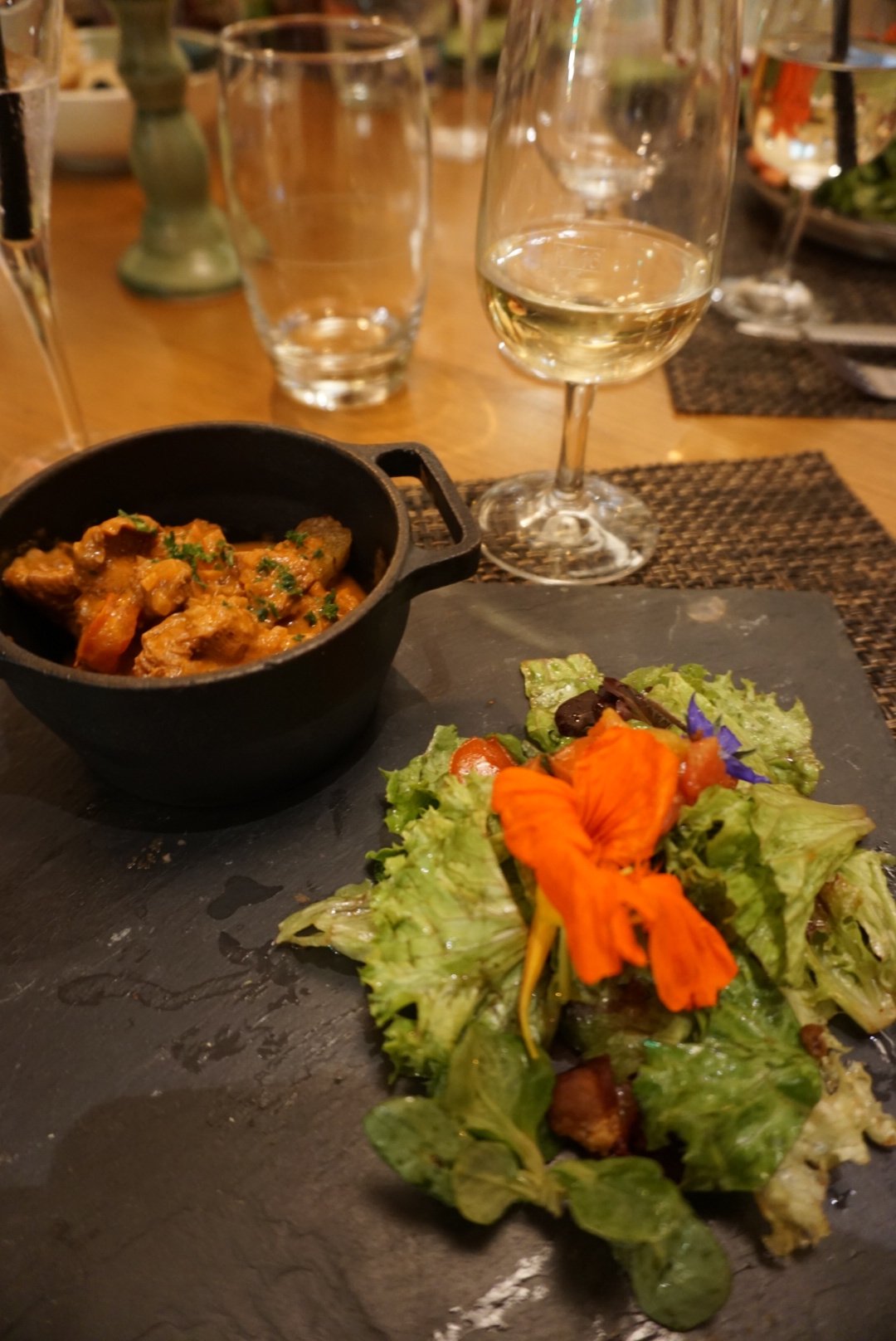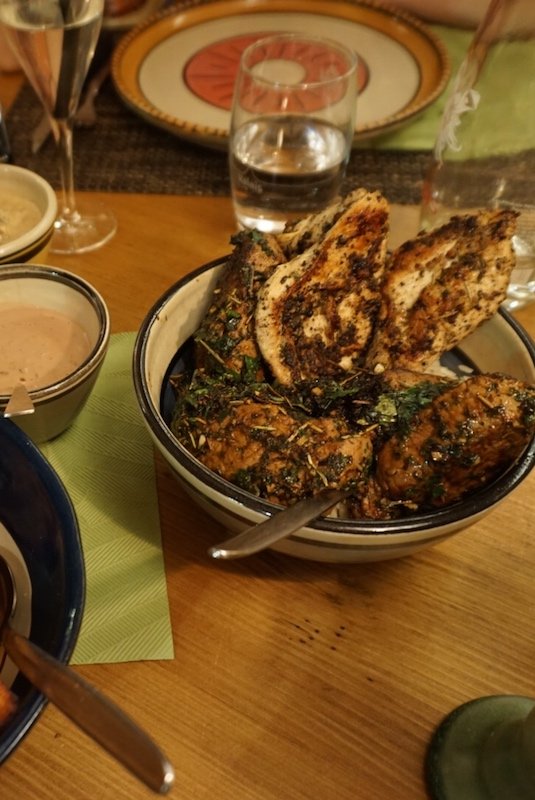 He will also gladly accommodate special diets if you contact him in advance. We accidentally forgot to tell him we had a vegan in our midst; even put on the spot, Alex went above and beyond to create a fabulous, vegan-friendly meal with literally no advance notice, paced perfectly so that our friend never felt left out or hungry.
Catch the sunrise (or at least try to) on Mont-Fort
I won't lie – we had bad luck trying to see the sunrise on Mont-Fort, and I can't say it's anything less than a gamble to try to see it. Since Mont-Fort is at an altitude of 3328 meters, you're likely to get stuck in a cloud.
The good news is that the trip up to Mont-Fort in the dark is one of the most interesting and disembodying experiences I've ever had. Imagine riding up a chair-lift in the absolute pitch black, sleep-deprived, confused, and giggling up a storm with your friends.

What it should have looked like!
Then, the cup of cocoa, coffee, or tea you get included with your trip to Mont-Fort is the most welcome surprise. Hang out in "The Igloo" while waiting for the sun to hopefully make an appearance!
Where to Stay in Nendaz
Travelopo offers outstanding chalets in Nendaz – the one we stayed in could have quite literally slept 15 people comfortably. The living room and kitchen were fabulous, and our views were truly unbeatable. I definitely highly recommend this particular chalet, especially for large groups – it'd be fantastic in both winter and summer.
Check out our Travelopo luxury villa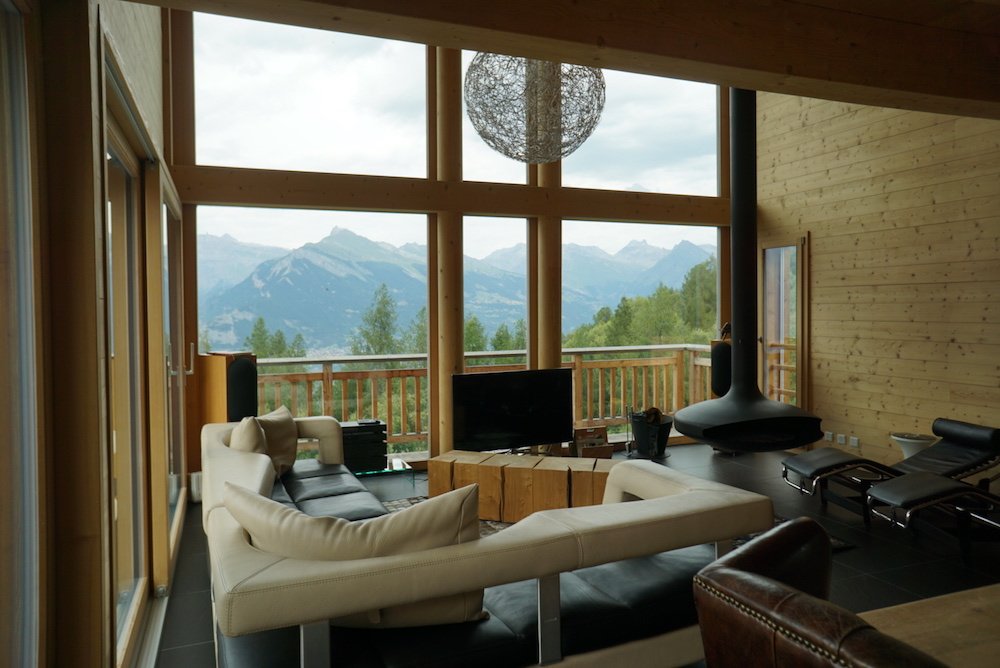 If you're traveling in a smaller group and are just looking for a hotel, 4 Vallées comes highly recommended. While I didn't stay in the hotel itself, if the spa is any indication, this is one classy place!
Check out Hotel 4 Vallées availability & pricing
Note: Many thanks to Nendaz Tourism and Travelopo for hosting us and helping us coordinate our amazing time in Nendaz, and to Cafe du Sapin Blanc and La Lanterne et Le Vieux Chalet for kindly having us as guests. As always, all opinions are my own — no BS, as always! This post contains some affiliate links. If you make a purchase using one these links, I'll make a small commission at no extra charge to you.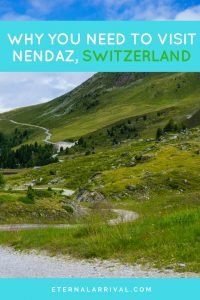 Allison Green is a former educator turned travel blogger. She holds a Masters in Teaching and a B.A. in English and Creative Writing. Her blog posts merge her educational background and her experience traveling to 60+ countries to encourage thoughtful travel experiences that both educate and entertain. She has been a speaker at the World Travel Writers Conference and her writing, photography, and podcasting work has appeared in National Geographic, CNN Arabic, CBC Canada, and Forbes, amongst others. Now based in the San Francisco Bay Area where she grew up, she has also lived in Prague, Sofia, and New York City.