If you're planning a trip to Switzerland, beyond figuring your itinerary and what the best places to visit are, you're probably wondering what to wear in Switzerland.
This Switzerland packing list is designed for all seasons, with sections for men's and women's clothing.
It's designed to help you decide what to bring to Switzerland on your trip with a focus on packing light, multipurpose items and leaving unnecessary weight behind.
Switzerland Packing List: What to Pack Everything In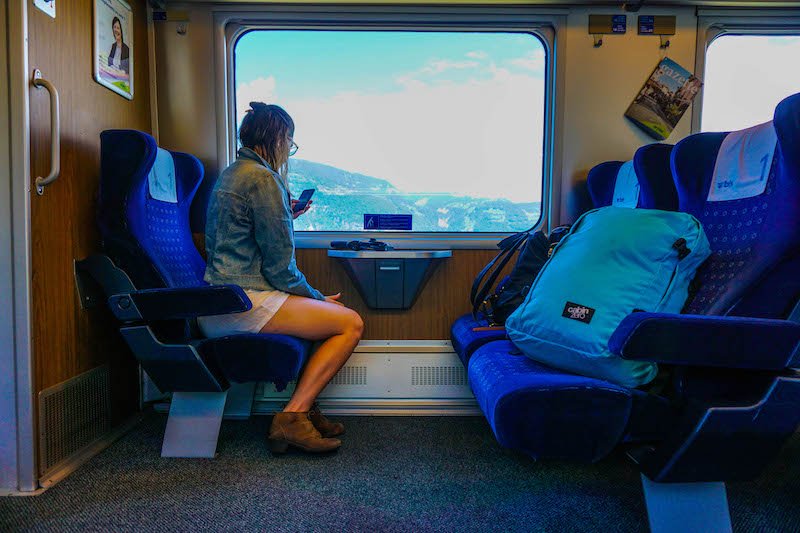 Note: This post contains affiliate links, which means I may receive a small commission if you purchase something through one of these links. Thank you for supporting the free content on this site! For more information on affiliate links and cookies, see my disclosure page for more details.
Personally, I prefer to carry a backpack for travel.
Having seen too many of my friends struggle with enormous, unwieldy rolling suitcases, I personally recommend that you bring a well-designed travel backpack if it's comfortable for you.
This is especially true if you travel in winter when you may end up trying to roll your suitcase through the freshly laid snow, which is never fun (take it from an idiot who brought a rolling suitcase to Finland in November!).
I am a light packer, so my Tortuga Setout Backpack is usually what I bring.
This bag is 45L and has three main compartments: one for a laptop and other flat objects, one giant rectangular compartment perfect for packing cubes stuffed with clothing, and one smaller compartment with pockets for passports, pens, odds and ends, etc. that I stash all my extras in.
It also has one small outer zipper pocket for anything you want quick access to.
It's quite comfortable to wear, with a padded hip belt and comfort-molding shoulder straps complete with a chest strap so that you can distribute weight perfectly across your body in the event that you need to wear your backpack for longer than usual.
While rolling suitcases are a no-no for most of Europe due to narrow cobblestoned streets, Switzerland is way more accessible than many other European cities.
Therefore, if you're traveling Switzerland in late spring, summer, or early fall, a rolling suitcase may be a good idea.
I prefer rolling suitcases with four wheels, like this Samsonite spinner, as you don't have to drag them behind you as you do with a two-wheeler, but it can glide with you at the airport or train station.
I also swear by packing cubes. If you haven't used packing cubes before, get ready for a packing revolution.
These helpful zippered bags are a miracle when it comes to organizing your clothing, keeping everything from bursting out every time you dare open your backpack or suitcase.
I personally use these packing cubes and love them to the ends of the earth.
What to Wear in Switzerland for Women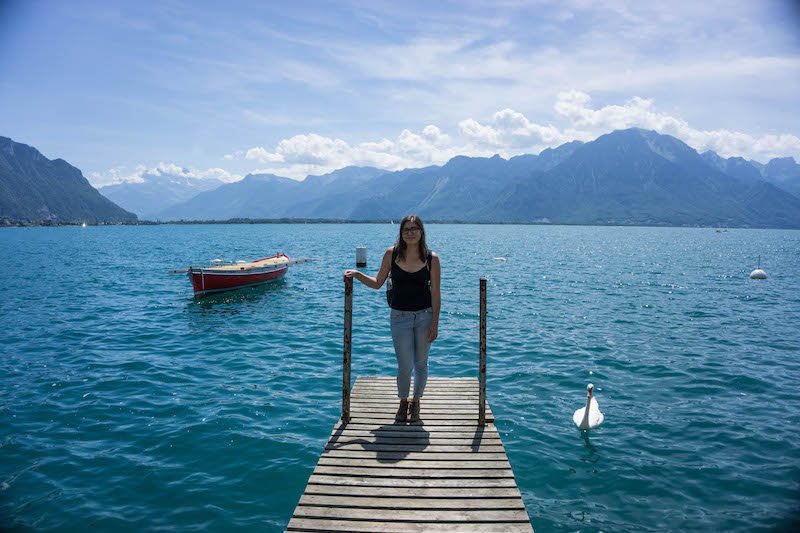 The clothes that I recommend be on a women's Switzerland packing list change a bit based on season, so check my recommendations below.
Because travel to Switzerland often involves high mountain trains (I was as high as 3,150 meters during my trip, and the temperature was just above freezing) and glaciers, even in the summer, you actually will want to bring much of the same things for summer as you would for spring or fall.
Meanwhile, winter is just straight-up cold no matter where you go, so you'll want to pack really warm for that.
Summer/Fall/Spring
1 rain and windproof jacket: Especially if you're visiting mountains in Switzerland, the weather can be quite unpredictable, whether you visit in summer, spring, or fall (spring being the rainiest, generally).
I recommend bringing a durable jacket that will keep you warm against wind and dry against rain. I love my Marmot PreCip rain jacket and wear it all the time – here I am with it in Nendaz, Switzerland, in July, where it came in handy on a rainy day as we mountain biked around its trails.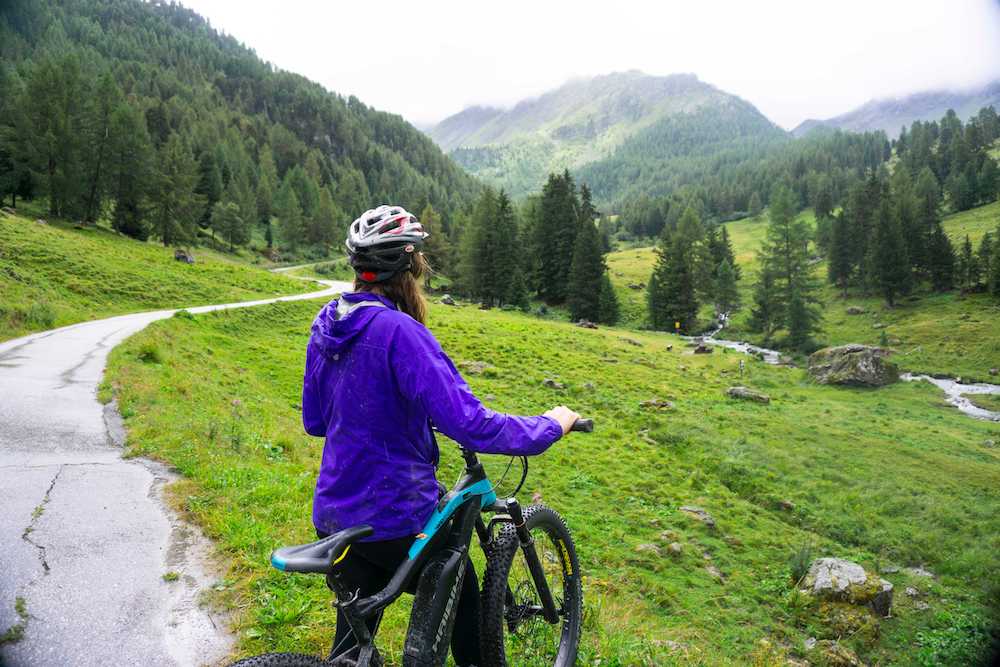 3-5 tees: In the summer and on warmer days in fall and spring, you'll be grateful that you have some lighter layers. I generally go for dark colors to disguise sweating.
3-5 sweaters and long sleeve tees: Thin but warm is your best bet – as Switzerland travel involves lots of mountains where the weather can be a lot cooler than down in the cities, you'll get use out of these even in the summer! I'd bring 3 in summer and 5 in fall/spring.
2-3 pair jeans: I was grateful I had jeans and black ponte pants even in the summer in Switzerland
2 pairs shorts: That said, I also did get some use out of my shorts on lower-altitude hikes and sunny city days in Switzerland!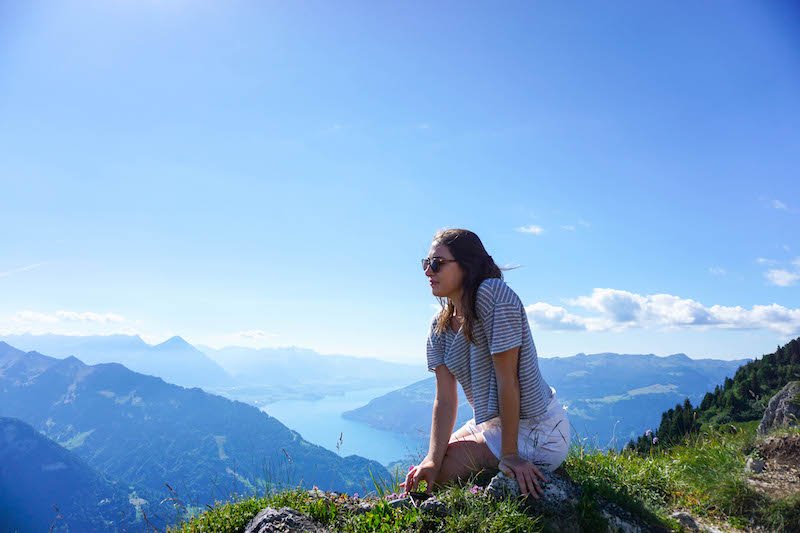 1-3 pairs leggings: For cool weather days, travel days, and mountain days. I'd bring 1 pair in summer and 3 in fall or spring.
3+ comfortable summer dresses: For cute photos and comfortable city days. You can wear with leggings in spring/fall or without in summer.
1 pair flip flops or sandals: If you are staying in a hostel or hotel and just want something quick to put on your feet, I find it helpful to have slip-on sandals, even on days where the weather is slightly cold in spring/fall (though you'll get good use out of them in summer).
I'm obsessed with my Birkenstocks but rubber flip flops will do, especially if you are staying in a hostel and need to use communal showers.
1 pair hiking boots: Hiking boots will serve you well in Switzerland, and honestly, the right pair can look quite cute.
I love my Ahnu boots but if you have a pair at home already bring those so you don't have to break them in. Sneakers could work in a pinch, but I much prefer boots for the ankle stability.
Trust me – I fell on my ass wearing sneakers on Gornergrat about 10 seconds after this photo was taken because my dumb self didn't bring hiking boots and broke my camera.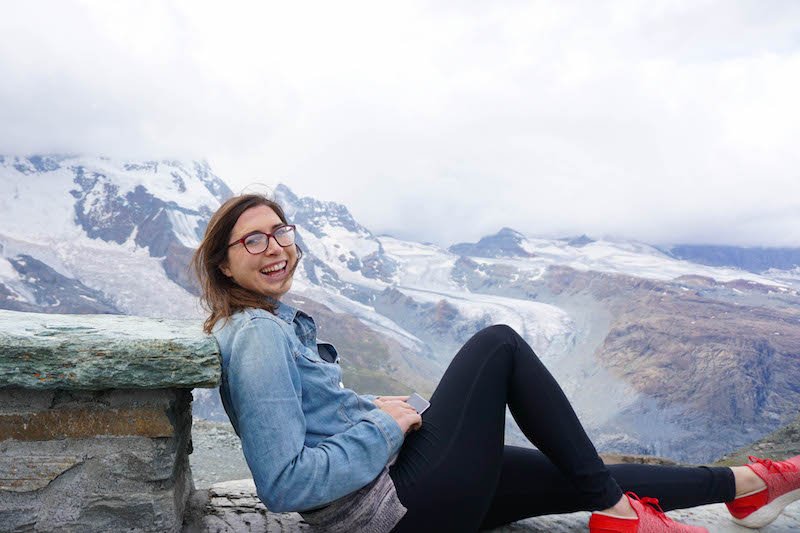 1 thin down jacket: Nights and even days on the mountaintops can get really cold, so a small packable down like the UNIQLO ultra-light down (cheaper knockoff available here) would be a great but tiny addition to your Switzerland packing list.
I got use out of mine even in July when I went up to the Gornergrat as it's 3,000 meters above sea level.

Cute travel daypack : I prefer using a daypack to a purse when I travel and I always bring the same backpack with me on literally every single trip. I am completely obsessed with the PacSafe Citysafe backpack.
It's cute, functional, slash-proof, and with locking zippers that make it virtually impossible for a pickpocket to get into your bag without you noticing.
Switzerland is super safe so this isn't really a major concern, but I still love having that extra peace of mind.
Winter
2-3 thermal tops: I swear by these 32 Degrees thermal layers and recommend getting 2 or 3, as they're so warm they can get kind of sweaty.
3 warm sweaters to layer on top: Wool blends work great, and thermal layers make a nice barrier if you find wool itchy like I do. However, I'm too sensitive to wool to even wear it over a layer, so I love H&M for warm, acrylic winter sweaters.
2 pairs fleece lined leggings: These are my favorite fleece leggings – so so so warm!
2 pairs jeans: Wear these over your leggings for extra warmth! This won't work if your jeans are super tight, so I'd bring jeans with a bit of give.
1 heavy jacket: I recommend my beloved North Face parka, but any warm jacket will work. Look for something that is lined with down, has a hood, and is waterproof and windproof.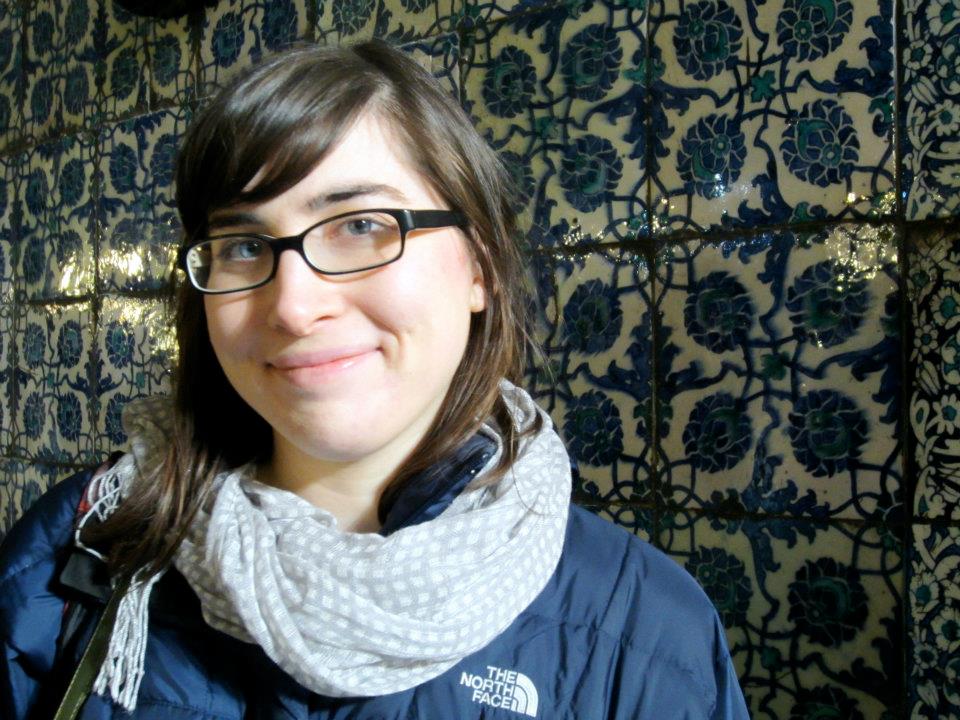 2 bras: Regular or sports bra – it doesn't matter under all the layers.
7+ pairs of underwear: However much you think you'll need for your trip, so you don't have to do laundry at your hotel, which would inevitably be INSANELY expensive in Switzerland.
Bathing suit: Many hotels in the mountains of Switzerland have saunas and steam rooms. Don't forget your bathing suit or you'll feel left out!
Sandals/flip flops: For the sauna or walking around in your hotel if you don't want to put on your proper boots
1 or 2 knit hats: I love fleece-lined knit hats like this one for extra warmth.
2 pairs gloves: I recommend having two pairs, one lightweight pair of touchscreen-friendly gloves and one more heavy pair of waterproof gloves for things like playing in the snow.
1 super-warm infinity scarf: I love the scarves that you can wrap super close to your face, like this one. Never underestimate the power of a scarf for keeping you warm!
Waterproof boots: Unless you're doing heavy-duty snow trekking and snow-shoeing, you don't necessarily need proper snow boots: just something waterproof and with good traction.
I first bought a pair of Blondo waterproof leather boots in 2008… which means I celebrated my 10-year anniversary with them last year. However, if you plan on doing a lot of hiking in the snow, you may want a proper snow boot. The Elsa snow boot by KEEN is waterproof, insulated, and looks super cozy.
Warm socks: no matter how insulated your shoe is, it won't do much good if you are wearing thin, crappy cotton socks. I invested in these Smartwool socks after much hemming and hawing about the price and I'm so glad I did.
You don't need that many pairs because you can actually re-wear them a few times before they get smelly because wool is so odor-absorbent and magical. And even though I generally can't tolerate wool because of itchiness, I don't mind them on my feet.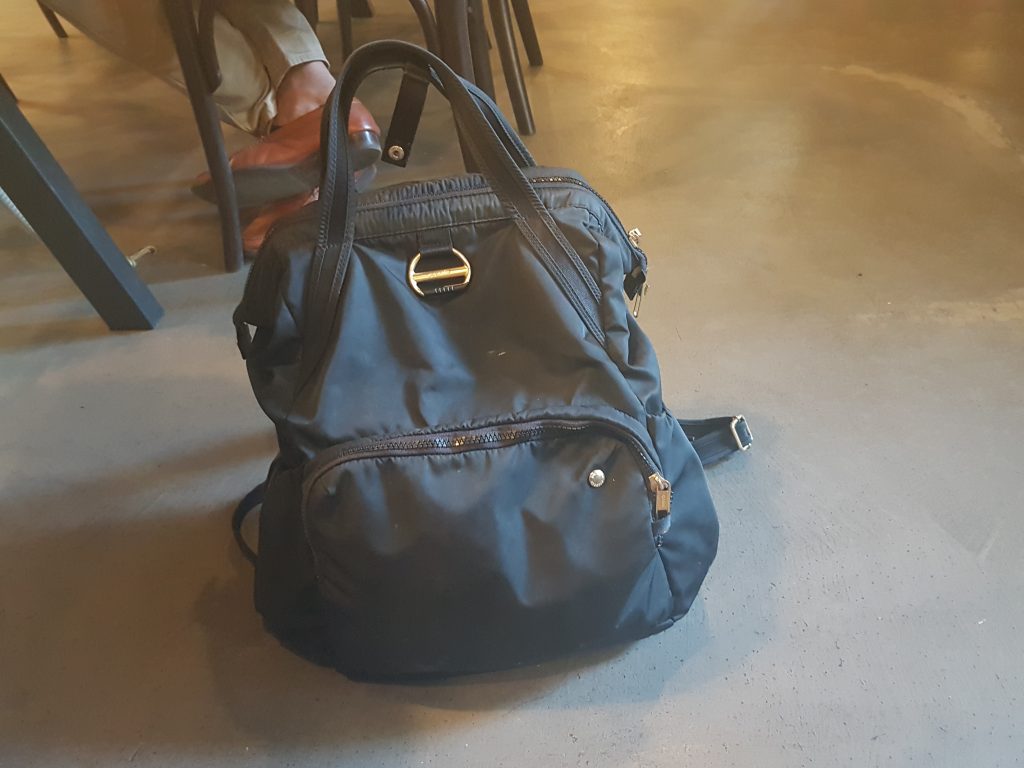 Cute travel daypack: While traveling in Switzerland is generally safe, you won't be immune from opportunity theft which can occur anywhere, anytime – especially in busy or crowded places.
Especially if you're checking out the busy Christmas markets, I recommend having a secure backpack.
I use this PacSafe Citysafe backpack, which is a security bag that is actually aesthetically pleasing and not horrendous to look at.
What to Wear in Switzerland for Men
Granted, I'm not a man, but here's what I'd recommend based off what I *think* men would need on a trip to Switzerland.
Summer/Fall/Spring
5 short sleeve Ts
3-5 long sleeve Ts or light sweaters (more in fall/spring)
2-3 pair jeans and pants
2 pairs shorts (summer only)
7+ pairs underwear, 1 for each day of your trip
flip flops or comfortable walking sandals
sneakers
hiking boots
waterproof rain jacket
swim trunks
2 thicker-weight sweaters
ultra-light down jacket
5+ pairs of socks
hat, gloves, scarves if you think you'll need them for mountain/glacier visits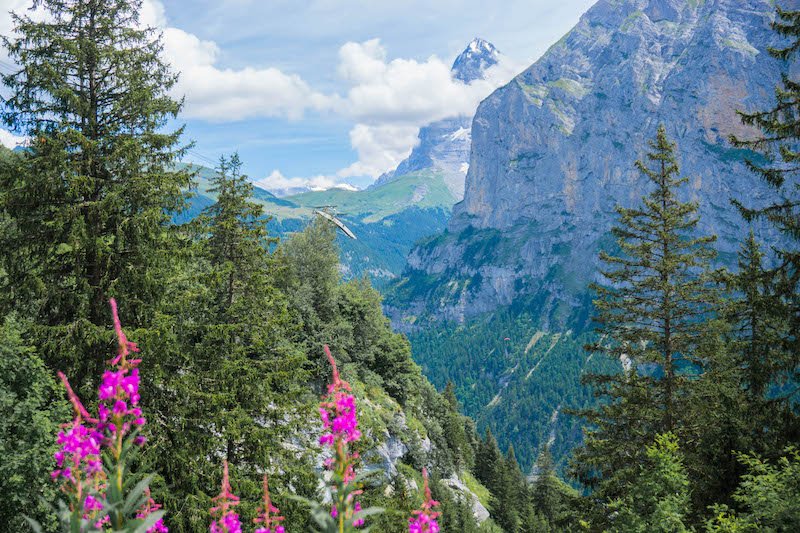 Winter
5 thick-weight sweaters, wool or similar fabric
3 thermal long-sleeve shirts for an underlayer
3 pairs thermal underwear
2-3 pairs jeans or other similar heavy-weight pants
snow or hiking boots
flip-flops for hotel/hostel use only
waterproof, windproof parka
5+ pairs of warm wool socks
swim trunks
scarf
hat
gloves
What to Pack for Switzerland (Toiletries)
Women
Hanging Toiletry Bag: After struggling to find a good way to organize my toiletries, I stumbled across this hanging toiletry bag and purchased it on a whim to give it a try… and I promptly became a product evangelist.
It's perfect for organizing your travel toiletries like shampoo, moisturizer, make-up, hairbrushes, tweezers, etc. It has a lot of organizers and separators so you can really maximize your organization without taking up much excess space.
It fits quite a bit – it's like the Mary Poppins bag you always needed but never knew existed. It's wonderful for girly girl travelers like myself who have a hard time leaving make-up behind when they travel.
Sunscreen: My skin is really sensitive on my face, so I use this fancy Japanese sunscreen to prevent acne on my face. Don't forget this – I actually got a really bad sunburn in Switzerland one day because of the altitude.
Moisturizer: The wind and the sun did a number on my skin in Switzerland and I felt like my skin got quite dry due to the sun exposure in the mountains.
I love a moisturizer with SPF for day like this one from Aveeno and then I use a thicker moisturizer like this Olay night cream for replenishing moisture over night.
Hand sanitizer: In case of a lack of soap in train stations or restaurant bathrooms, I like having hand sanitizer just in case.
Kleenex packets: Always handy!
LUSH solid shampoo: It's life-changing. Just trust me. Buy online or in store from LUSH and you'll save serious money over Amazon, but you can also source it on Amazon for convenience.
My favorite is the Seanik seaweed shampoo – it makes my hair gorgeous and it also doesn't take up any space in my liquid toiletry allowance.
Face wipes: Great for nights when you're too exhausted to take your make-up off properly or for a quick face clean up after a  dusty hike.
Menstrual cup or your favorite tampon/pad brand (if applicable): If you have a specific brand allegiance, you may not find it in Switzerland. I switched to a Diva Cup for travel and love it!
Deodorant: I can't rant enough about how much European deodorant sucks, plus I absolutely hate the smell of the aerosol deodorants that are so popular in Europe.
Do yourself, everyone around you, and the planet a favor and buy some decent deodorant from home. I love Secret Clinical Strength and stash up on it every time I'm home in the US, but then again, I am sweatier than most people are.
Travel-sized liquid toiletries: If you want to bring your favorite toiletries from home, I recommend these awesome reusable silicone GoToobs.
Razor + shaving cream if necessary
Lip balm with SPF: Don't skip this as your lips can easily burn in the snowy mountain tops!
Toothbrush & toothpaste
Body wash, conditioner, lotion – anything else you usually bring!
Hair brush
Makeup, if you want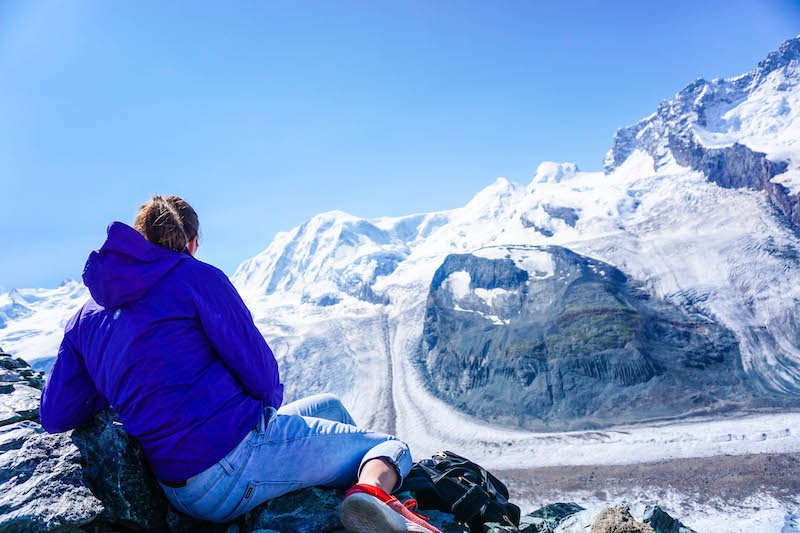 Men
shampoo (and conditioner if you use it!)
body wash
deodorant (please)
razor and shaving cream, if applicable
toothbrush & toothpaste
sunscreen & lip balm with SPF
hand sanitizer & Kleenex
What to Pack for Switzerland (Electronics & Random)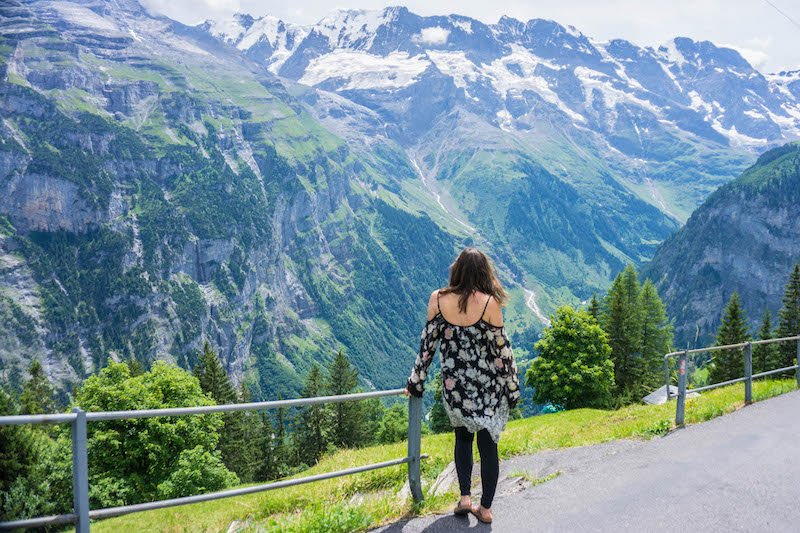 Laptop, if necessary: I bring my 13″ MacBook Air everywhere but other people may prefer a tablet or an inexpensive netbook. I work on the road so a user-friendly, lightweight laptop is a must for me.
Kindle Paperwhite: I love having a Kindle for travel but if you don't think you'll be doing much reading on your Switzerland trip or your flight over than you can give this a skip
Travel camera: I use a Sony A6000 because it's lightweight for a professional caliber camera, inexpensive, and a HUGE step up from a smartphone.
Extra camera batteries: Trust me, you'll use plenty of battery taking photos in Switzerland (and your batteries will get sapped in the cold up on the mountains as well)!
Portable hard drive: You'll want to back up your photos to keep your memory cards uncluttered and protect your precious photos.
After my previous hard drive failed even though I never damaged it (never rely on WD My Passport) I am extra paranoid with my hard drives. I recommend Transcend hard drives instead – they are drop resistant and super sturdy.
Travel tripod: If you are serious about your photography you should invest in a sturdier tripod as wind on the mountains in Switzerland can be strong. There were some days I didn't use my tripod because it didn't feel steady enough in the gusts.
I have a cheap tripod from Amazon but a sturdy tripod with a hook so that you can use that to hang your camera bag on and balance the camera would be your friend on windy days.
ND filters: The size of ND filter you will need depends on the size of the lens you'll be using so check it before buying. I use these ND filters. These are useful combined with a tripod for daytime long exposure shots, getting smooth water effects.
GoPro or similar camera for video: If you plan on doing anything adventurous like paragliding, canyon swinging, or rafting — or if you just want some easy-to-take video of your trip — then I recommend bringing something like a GoPro
Portable charger: You'll use your phone battery more than you thought in Switzerland – whether it's using it to take photos or videos, or to check train schedules, hotel bookings, etc.
Bring a portable charger to save yourself many headaches! Anker is a reliable brand and what I personally use – make sure you get one that can hold several charges at once so you don't have to charge it every single night.
Adaptor: Switzerland uses a slightly different adaptor, type J (sometimes C will work, but not always). I had trouble in some of my accommodations with my standard EU plug. This is the one you want.
Headphones: I use simple iPhone headphones typically but you may want noise-canceling headphones if you are noise-sensitive.
Medicine: I actually got insanely sick in Switzerland and nearly needed to be hospitalized. I was so thankful I had my usual travel medicine kit, as I was too ill to drag myself to a pharmacy.
I always bring the following items: Pepto-Bismol tablets for standard stomach troubles, a painkiller like ibuprofen for headaches and minor pains, some sort of motion sickness tablets for boat or long car rides, and some sort of cold medicine as many countries in Europe actually don't sell this (not sure about Switzerland but it's nearly impossible to find in Germany and the Nordics).
Reusable water bottle: The tap water in Switzerland is drinkable everywhere and of the highest quality. If you don't carry a reusable bottle, you will spend a ton of unnecessary money on bottled water, and you'll waste a lot of plastic in the process as well.
I like a simple streamlined metal bottle, like this one from Klean Kanteen. If you want to further reduce your footprint, I recommend bringing along reusable tote bags as well if you plan on doing any grocery shopping during your Iceland trip.
Key Switzerland Activities
I also have a full guide of places to visit in Switzerland, a Switzerland itinerary, and so many more helpful tips for planning a trip to Switzerland.
Allison Green is a former educator turned travel blogger. She holds a Masters in Teaching and a B.A. in English and Creative Writing. Her blog posts merge her educational background and her experience traveling to 60+ countries to encourage thoughtful travel experiences that both educate and entertain. She has been a speaker at the World Travel Writers Conference and her writing, photography, and podcasting work has appeared in National Geographic, CNN Arabic, CBC Canada, and Forbes, amongst others. Now based in the San Francisco Bay Area where she grew up, she has also lived in Prague, Sofia, and New York City.