Catalonia is a beautiful and varied region of Spain with many countless intriguing destinations.
I recently spent a week in Catalonia, splitting my time between Girona and Barcelona.
And if I'm honest? If I could do it again, I would have spent the entire time in Girona.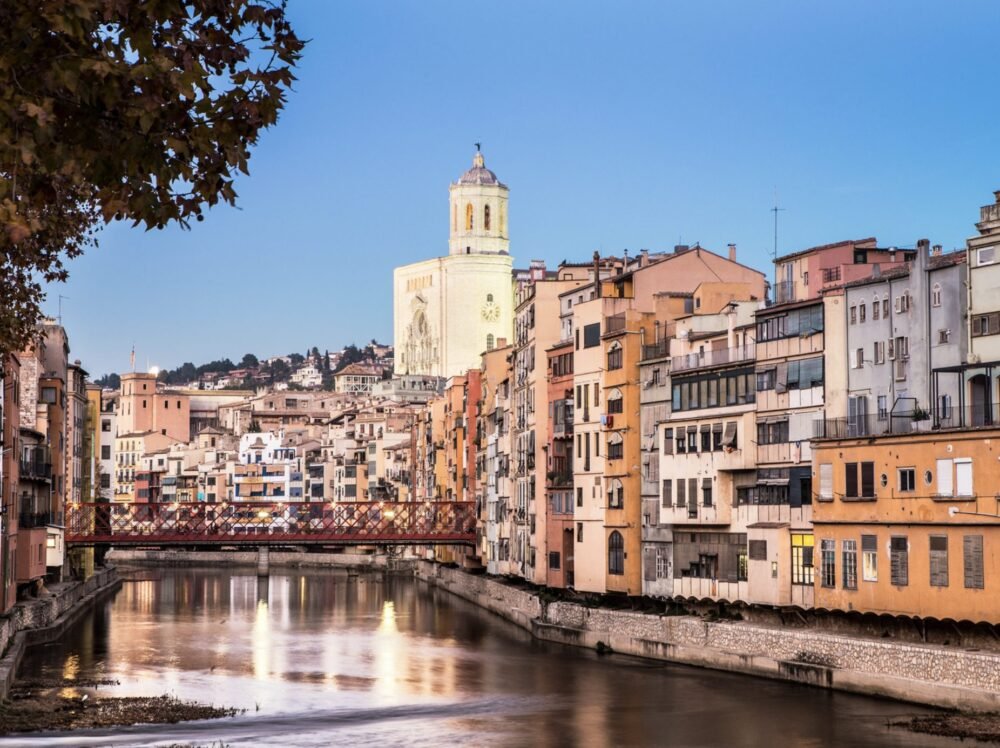 Note: This post contains affiliate links, which means I may receive a small commission if you purchase something through one of these links. Thank you for supporting the free content on this site! For more information on affiliate links and cookies, see my disclosure page for more details.
It's not that I didn't like Barcelona. It's just that fresh off my divorce with New York after almost a decade of common law marriage, it felt too city-like in a way that just didn't jive with me.
Meanwhile, Girona had its own heart and soul — something both so new and so old. While it certainly welcomes its share of tourists, it felt more authentic and less overrun than Barcelona.
Plus, I'm a rabid Game of Thrones fangirl, and the idea of walking through what is basically a living set piece was pretty wonderful.
While I happily spent three days in Girona and would easily spend even more time there, I know many people visit Girona as one small part of a Spain itinerary.
Luckily, the city is small with its main sites clustered in a central location, so it's easy to visit Girona in one day (if you have to).
YOUR One Day in Girona Itinerary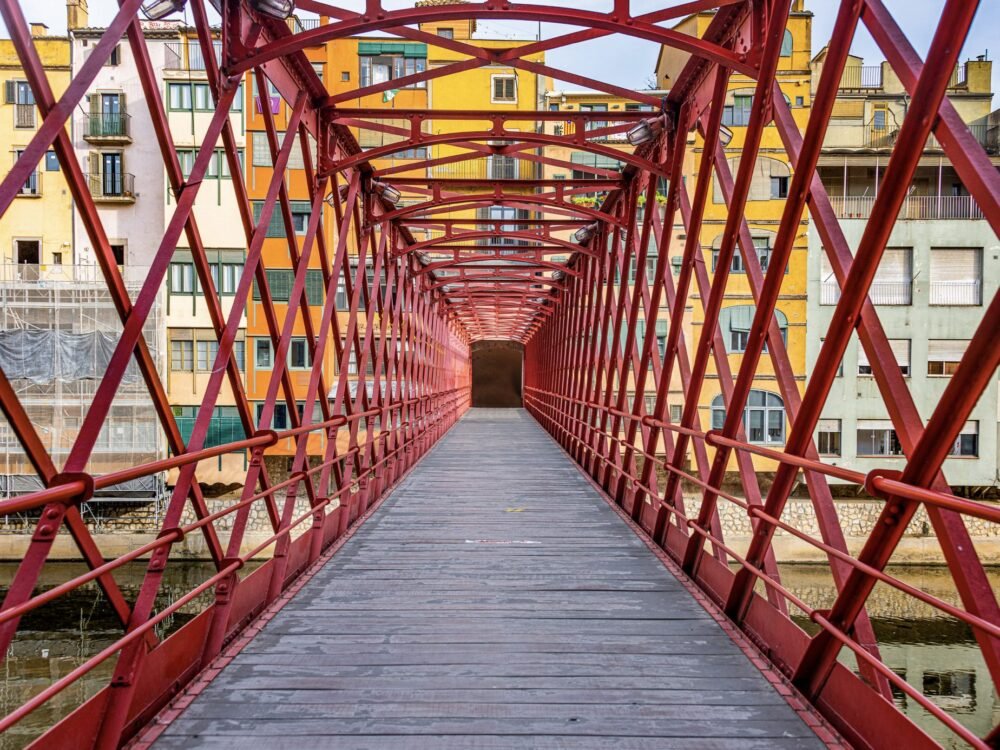 Note: This Girona itinerary is structured assuming you've spent the night and are waking up in Girona, or at least taking an early morning train from Barcelona.
If you're planning to Girona mid-day and stay until the next afternoon, you can adjust this Girona itinerary accordingly, by splitting the itinerary wherever it makes sense.
Have breakfast at Palmira Bakery.
When we visited Girona, we met some lovely Syrian refugees who opened an outstanding bakery in the Old Town called Palmira.
They sold delicious goodies, from baklava to honey-drenched flaky and crunchy desserts that I can't pronounce but still dream about.
The owners of the bakery were incredibly friendly, pressing free samples upon us as we drank our morning espressos.
We went back every day we were in Girona — I'm jonesing for their delicious pistachio-filled baklava as I write this!
Discover the city with a walking tour.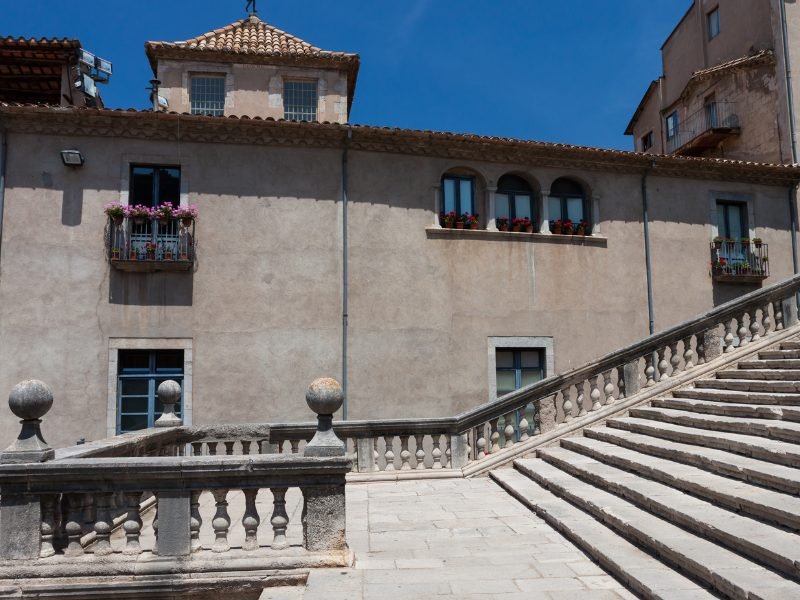 A walking tour is a fantastic way to discover a city, and if you only have one day in Girona, you've got to make it count.
Luckily, there are some great walking tours on offer throughout the city, focusing on either the city's historical and cultural significance or its more recent revival as a pop culture hotspot for Game of Thrones fans.
If you want a well-rounded tour that covers the basic must-sees in Girona, check out this small group walking tour.
It encompasses Girona's Cathedral, the Jewish Quarter, its bright houses on the Onyar river, and its famous bridge created by none other than the man who designed the Eiffel Tower!
While it doesn't focus on Game of Thrones specifically, they do point out the filming locations, so it's a good way to blend both in a well-organized, 3-hour overview of Girona.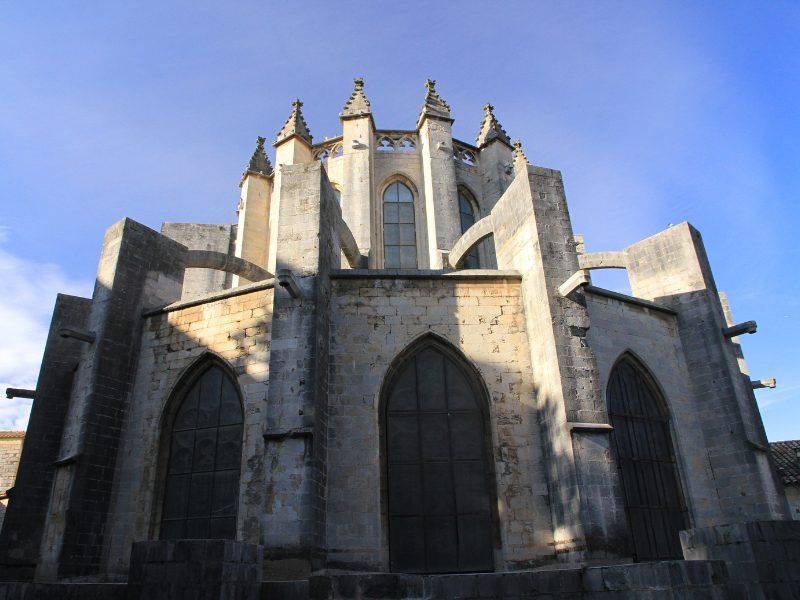 Alternately, if you're an avowed Game of Thrones fan, you can go on a dedicated Game of Thrones walking tour.
Many great scenes of this HBO epic series were shot right here in the Old Town of Girona.
The Cathedral steps? Where Jaime Lannister's badass horse charges up to challenge the High Sparrow.
The cobblestone stairs and alleyways? Where Arya darts as she's hunted in Braavos.
For a big Game of Thrones nerd like me – who doesn't want to deal with the tourist crush of Dubrovnik in the summer (or its prices — seriously guys, Girona is a bargain compared to Dubrovnik!) – this is a huge plus.
While you can certainly walk around with a map and try to spot the famous spots independently, I recommend doing a Game of Thrones walking tour.
This way, you can visit the filming locations (and learn about their real-world significance) in an organized way, with plenty of real-world context for the sites you're seeing.
This GoT walking tour is highly rated – check out prices, reviews, and availability here – and lasts 2.5 hours.

If that's a little long for your attention span, there's a shorter 90-minute tour here.
Eat lunch in the most beautiful setting possible at Le Bistrot.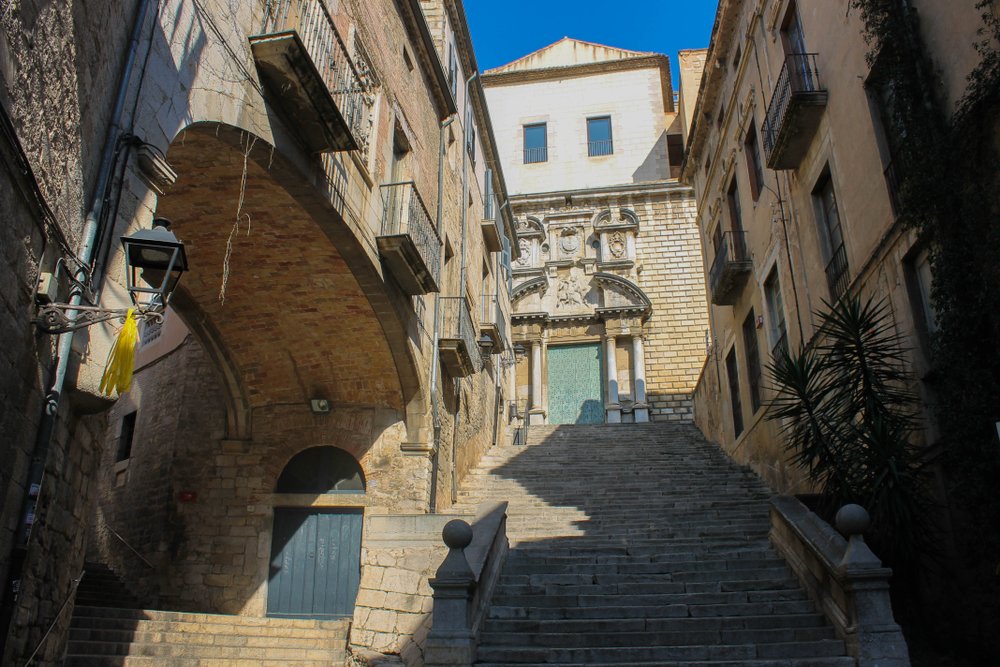 Nestled about halfway up the staircase of the lovely Pujada de Sant Domènec, you can't miss having a meal at one of my favorite restaurants in Girona, Le Bistrot.
This chic, romantic restaurant has Catalan food served with a French twist – at about 10 to 15 euros per head.
The star of the show was the pagès, the Catalan twist on pizza, which are basically hunks of bread slathered with delicious and inventive toppings.
Alongside our meal, we drank a delicious 10 euro bottle of wine while marveling at the lovely views leading up to the church.
The atmosphere was amazing, and when we got the bill, we were all shocked at how cheap the meal was for the quality of food.
Dinner can be quite busy, so I recommend going at lunch when you can see your surroundings better, anyway.
It's open from 1 PM to 4 PM for lunch daily and reopens at 7:30 for dinner.
Learn about Girona's rich Jewish history.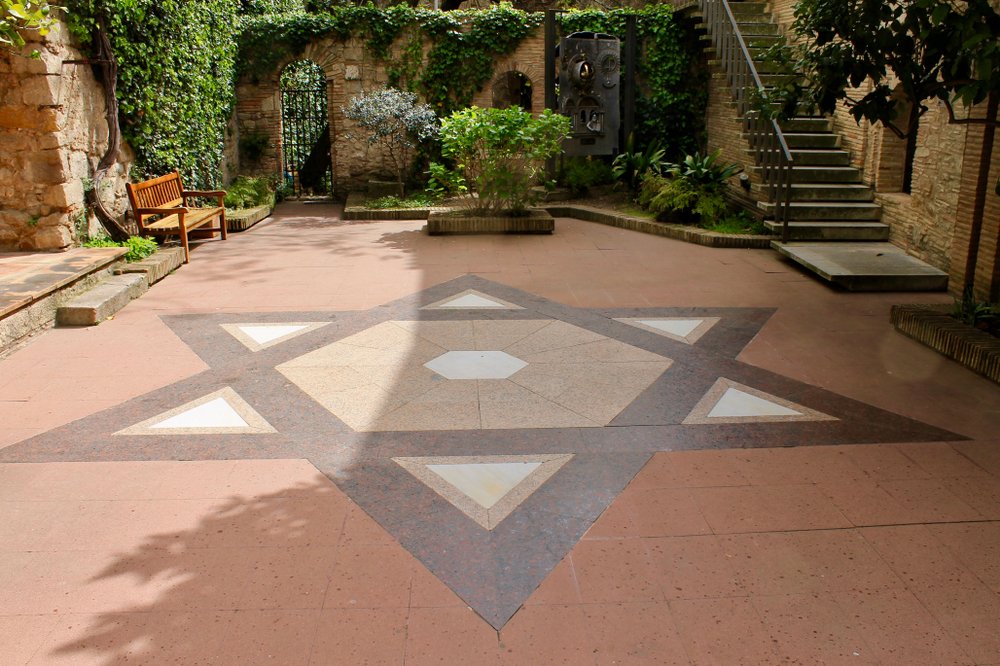 Before I went to Girona, I had no idea that it was called "The Mother City to Israel" and was once a very significant part of the Jewish diaspora.
The best way to understand Girona's Jewish heritage is by visiting the excellent Jewish Museum.
It is located right in the Jewish call, the former Jewish neighborhood… before the Inquisition and other unpleasantness pushed the Jews out of Girona and into exile once again.
While the majority of Girona's Jews have left the city that was once a refuge for them, the city's Jewish history is quietly remembered throughout its architecture.
From preserved mikvehs (ritual baths) to minute architectural details — our Airbnb had Star of David tessellated window panes! — keep an eye out and you'll notice all sorts of interesting details that tell the story of Girona's Jewish history.
Refuel with the world's best ice cream.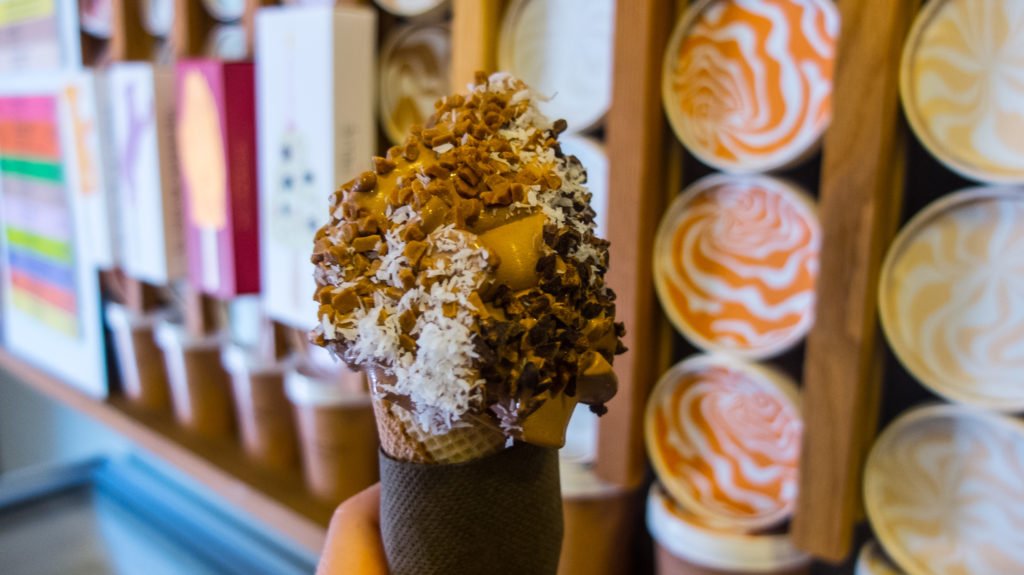 The Spanish eat quite late in the evening, with most restaurants not even beginning service until 8 PM.
This threw me off quite a bit during my five weeks of traveling Spain, as I was fresh off working five years as a teacher and was used to eating dinner every night around 6 PM!
Not too many places are open during siesta… but Rocambolesc is open from 11 AM to 11 PM, making it the perfect oh please God rescue me I'm about to kill someone out of hanger treat.
Plus, it is literally the best gelato shop I've eaten at in my life. I mean, how many ice cream parlors can say that they are run by the owner of one of the most esteemed restaurants in the world, El Cellar de Can Roca?
If you want to feel like you died and went to Willy Wonka's ice cream heaven, Rocambolesc is your place. Whatever you do, make sure you try the violet and coconut sorbet if they have it – it's heavenly!
Indulge in some excellent shopping.
Girona knows how to shop. There are so many amazing little stores tucked into the Old Town, where you can buy everything from adorable dresses, breezy tanks, home goods, and my favorite – espadrilles.
You can get gorgeous espadrilles from Tony Pons for a quarter of the price as back home – not even kidding!
I'm kicking myself for not buying a pair, as they were absolutely gorgeous, but I really had no space in my backpack (and let's be real, they weren't practical for the five-month backpacking trip I was on).
But I just tell myself that's another reason to return!
Take a stroll on the city walls for epic views.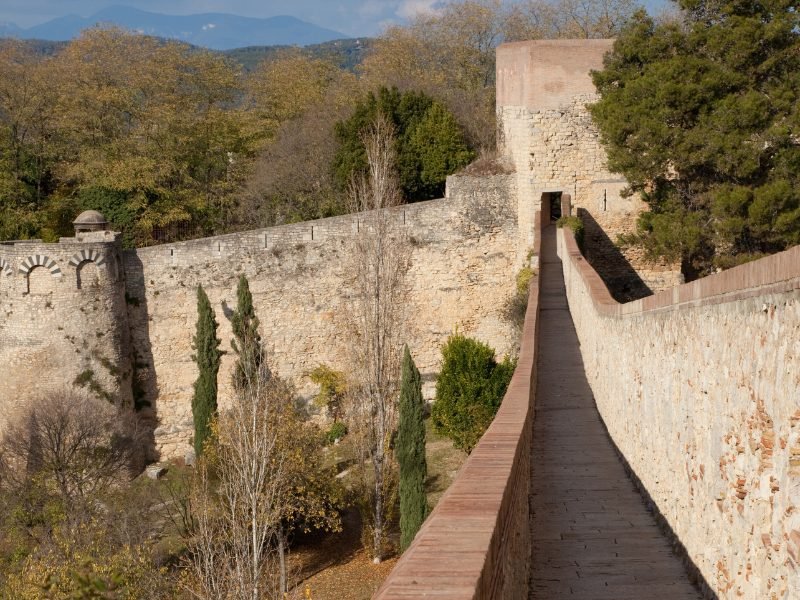 The iconic Girona Cathedral is located high up in the city, atop steps made famous by Game of Thrones.
But if you want to really feel the magic, get even higher on one of the city's restored walls, which sweep you above the city and make you feel small.
Girona is a city meant to be viewed from above. If you start wandering around behind the cathedral area, you'll find an entry to the city walls, where there are some great vistas to be had.
There are pathways that lead you up and up, until you have nothing but amazing city views.
All this in walking distance from the Old Town… and unlike Dubrovnik, it doesn't cost a penny to walk the walls of Girona.
Have an incredible pintxos dinner.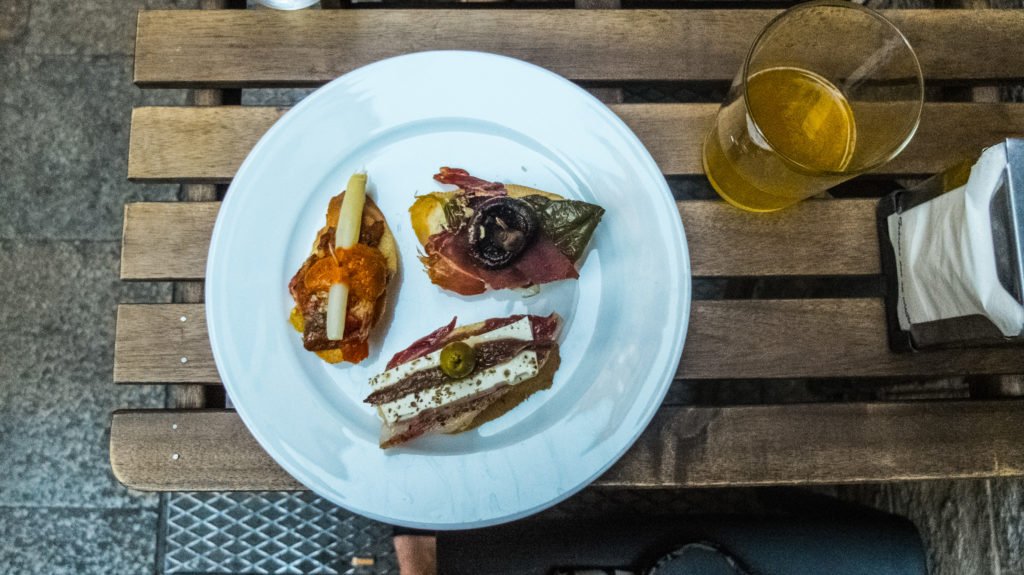 Everyone who has even a five-minute conversation with me knows that I am obsessed with food. And good god, does Girona deliver.
In our short time there, I ate some of the most amazing pinchos (alternately spelled pintxos if you're in Basque country) and tapas.
One of my favorite places, Zanpanzar, was so good we actually had to go there twice! If you only have one day in Girona, make your dinner meal here.
So, what exactly are pintxos? Basically, they are delicious tapas made of whatever is local and in season, served atop toasted bread.
Some highlights (OK, they were all highlights if I'm honest): truffled goat cheese with candied apricot and walnuts; pate, quail egg and ham; white asparagus, roasted red peppers, and eggplant; goat cheese, ham, and fruit compote; mushroom, ham, and crunchy bits of garlic.
Have it with a strong, dry cider like the Basque do!
What to Do with Extra Days in Girona: Itinerary Inspiration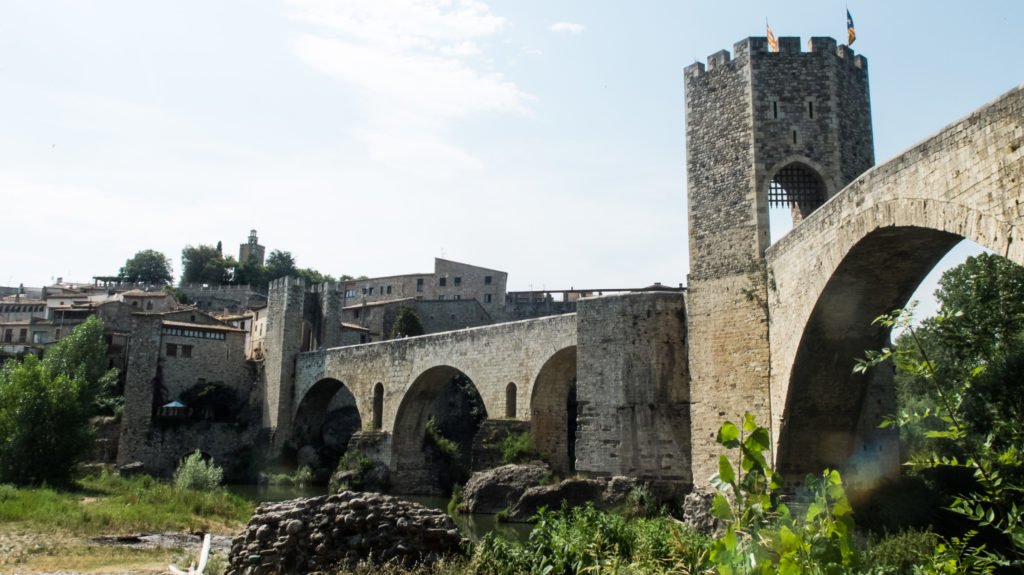 You can visit Girona as a day trip if you're traveling to Barcelona, but depending on where you're traveling, it can be quicker and more direct to do day trips via Girona (and sometimes cheaper, too!)
We took a quick day trip to Besalú, which was a beautiful way to spend half a day. The old bridge, which was built about a thousand years ago, is just picture perfect.
We went around 3 PM when everything was closed, which added some charm to its sleepy medieval vibe.
But if you want to make more of a day of it and have lunch or dinner there, I recommend going either earlier or later in the day.
Other quick and easy day trips options are to Figueres, where the Dalí Museum is located and to Cadaqués, a small beach town where Dalí painted many of his works.
There are also many tiny beach towns along the Costa Brava, like Tossa del Mar and Lloret del Mar, which are — again — closer to Girona than Barcelona. Check out this guide for ideas!
Where to Stay in Girona
If you only have one night in Girona, make it count! I've picked my top three choices for where to stay in this beautiful city.
History and Luxury: Hotel Historic
In my opinion, the best value-to-price ratio is the surprisingly affordable boutique hotel Hotel Històric, located in Barri Vell district (the Old Town) just a few hundred feet from the Girona Cathedral.
The rooms have all sorts of historic details like exposed brick and vintage furniture, but then they also have modern amenities like dazzling new bathrooms to make sure you have a comfortable stay.
Affordable Luxury and a Pool: Hotel Nord 1901
For a touch more glamor that still won't break the bank, check out the sleek Hotel Nord 1901, a stunning boutique hotel just a 5-minute walk from the Girona Cathedral.
With an outdoor pool in the courtyard (amazing during hot Spanish summers, trust me) and sun loungers, a delicious breakfast spread, air conditioning, and massive rooms, it's definitely where I'd pick to stay in Girona for a special occasion.
Cheap and Cheerful: Can Cocollona B&B
For a budget-conscious traveler, don't worry, Girona still has some great options for you! Can Cocollona B&B is a hostel with rave reviews.
Rooms are simple but clean and modern, and there's a wonderful outdoor area with hammocks where you can relax. The hostel is social without being too rowdy.
One thing to note: it's a bit outside of the Old Town, about a 15-minute walk away. But that's what keeps the prices low!
Allison Green is a former educator turned travel blogger. She holds a Masters in Teaching and a B.A. in English and Creative Writing. Her blog posts merge her educational background and her experience traveling to 70+ countries to encourage responsible, enriching travel. She has been a speaker at the World Travel Writers Conference and her writing, photography, and podcasting work has appeared in National Geographic, CNN Arabic, CBC Canada, and Forbes, amongst others. Now a full-time traveler, she has lived in Prague, Sofia, New York City, and the San Francisco Bay Area.