The United States is a young country – and as a result, its architecture skews towards the modern and functional rather than the historic and elegant.
The U.S.'s best architectural eye candy actually lies about 1,000 miles offshore of Florida: Old San Juan, Puerto Rico at the edge of the Caribbean Sea.
With its odd legal status somewhere between colonial territory and full U.S. statehood, Puerto Rico is easy for Americans to travel to.
As a result, visiting Puerto Rico requires neither a passport nor lengthy border crossings at airports.
That, plus Puerto Rico's immense beauty, has lead it to be an increasingly popular destination, particularly in 2021 as we navigate the new normal of travel.
San Juan is the capital of Puerto Rico and it offers the best of the island in a nutshell. This vibrant city combines history and modernity, urban life and beach culture, old and new seamlessly.
If you only have 3 days in Puerto Rico, it may be tempting to blitz as much of the island as possible, trying to see San Juan as well as the beauty of Ponce, Culebra and Flamenco Beach, and Vieques.
But I'm here to tell you to take your time. Puerto Rico moves at its own pace, and running yourself ragged to hit all the "top spots" will actually have you missing out.
San Juan in and of itself has tons to offer. By basing yourself in San Juan and doing a day trip to visit El Yunque and the Bio Bay, you'll get a rich picture of Puerto Rico while also having time to relax.
You'll also be energized to come back and plan a longer Puerto Rico itinerary where you can spend more time enjoying Puerto Rico's islands (yes, this island has islands!) and lush tropical interior.
With beautiful colonial architecture painted in vibrant colors, some of the most Instagrammable places in Puerto Rico, and gorgeous beaches within the city limits…. what are you waiting for?
Where to Stay in San Juan
Note: This post contains affiliate links, which means I may receive a small commission if you purchase something through one of these links. Thank you for supporting the free content on this site! For more information on affiliate links and cookies, see my disclosure page for more details.
Here is a selection of some of the best-rated places to stay in San Juan. I suggest staying in a hotel, not an Airbnb.
Airbnbs have recently been required to pay taxes like hotels, and many Airbnbs in San Juan operate illegally to avoid taxes. To avoid issues with an illegal Airbnb, I suggest staying in a hotel.
BOUTIQUE | I love the Small Luxury Hotels of the World brand and I've stayed at many a property of theirs over the years! They have a gorgeous offering called O:Live Boutique Hotel located in vibey Condado that I'm looking forward to staying at on my next trip to the island!
Gorgeously designed rooms with Mediterranean-inspired details, rain showers with hydromassage jets, a roof terrace with an infinity pool with views of the Condado Lagoon? Swoon. Sold.
>> Check availability and rates on Booking.com
LUXURY | Nothing says luxury quite like the Ritz-Carlton brand! At Dorado Beach Ritz-Carlton, we're talking on-site golf course, multiple swimming pools, 4 on-site restaurants, and spa and fitness centers. Plus, some rooms even have their own private plunge pools for the ultimate luxury vacation!
It's not cheap, that's for sure, but it's by far the best choice if you're looking for a blowout accommodation choice for a special occasion (or just a really baller vacation).
>> Check availability and rates on Booking.com
BUDGET | Looking for a hostel option? Nomada Urban Beach Hostel is a fantastic choice for travelers on a budget, located near Isla Verde Beach. Options include dorm-style rooms and private rooms.
The dorms are modern with amenities like curtains and hangers allotted for each bunk bed: little touches that frequent hostel-goers are sure to heave a sigh of relief over. There's also a roof terrace for travelers to relax on and chitchat.
>> Check availability and rates on Booking.com
Travel Tips for Getting Around San Juan
I've structured this San Juan itinerary so that you don't need to handle renting a car while in Puerto Rico. Renting a car gives you freedom, but it can be stressful, and 3 days isn't enough for a full-on Puerto Rico road trip.
Parking conditions are tough especially in the Old Town, and Puerto Rican driving is something you definitely have to adjust to!
This itinerary can be done with a combination of guided tours + taxis, and this is how I specifically planned this San Juan, Puerto Rico itinerary.
However, if you want to rent a car, feel free to — it will definitely give you more freedom to craft the ideal 3 days in San Juan without having to consider tour timings and transit.
If you choose to rent a car in Puerto Rico, there are ways to get a good deal on your rental. I've rented cars dozens of times through various search engines and have settled on Discover Cars as the best car rental search engine – it searches over 500 trusted rental companies to find the cheapest price for your rental! Compare prices for car rental from San Juan Airport here.
San Juan Travel Guide: 5 Frequently Asked Questions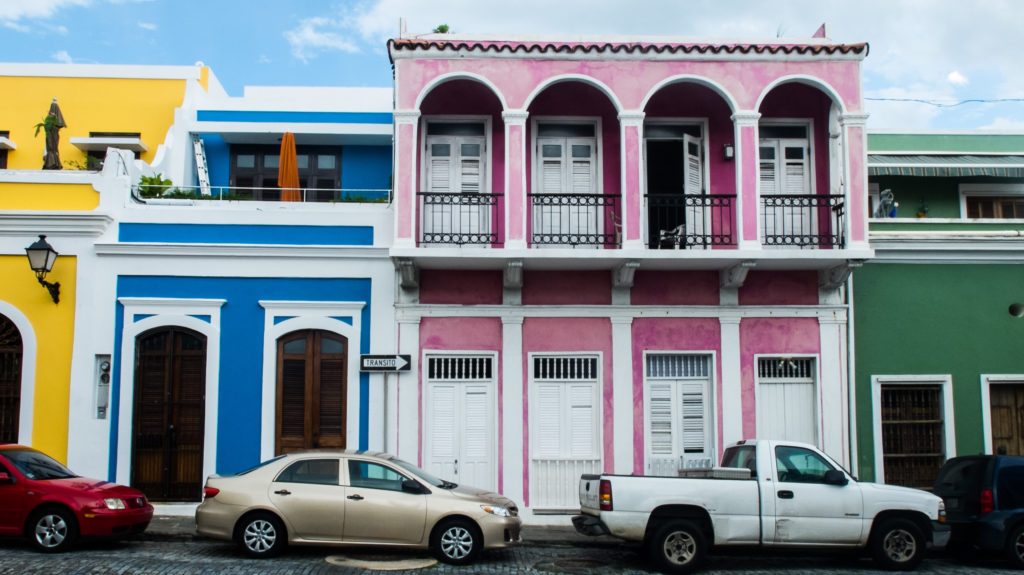 Is English widely spoken in San Juan? Yes! While the main language is Spanish, most people in San Juan are bilingual and you should have no problems getting around with English.
Is 3 days enough in Puerto Rico? While ideally, you'd have a full week getaway to explore Puerto Rico to its fullest — white sand beaches, islands, snorkeling, rainforests, and more — 3 days in San Juan is a great introduction to the island!
What do I have time for with only 3 days? I suggest sticking to the PR "mainland" if you only have a 3 day weekend in Puerto Rico. The ferry ride to Vieques and Culebra takes quite a bit of time, and flying is a bit of a hassle as well.
Is an adaptor needed for Puerto Rico? Nope! PR uses the same plugs as everywhere else in North America. In Puerto Rico, electronics use a voltage of 120V, so if your device needs a different voltage, you may need a voltage converter.
Is San Juan, PR safe? Absolutely! I've traveled to San Juan three times: once solo, once with friends, and once as part of a couple, and I've had fun and felt safe every time! There are some parts of San Juan that have specific safety tips to be aware of, which I've mentioned below, but overall, keep aware of your surroundings as you would in any other city and you'll be fine.
What to Pack for a San Juan Getaway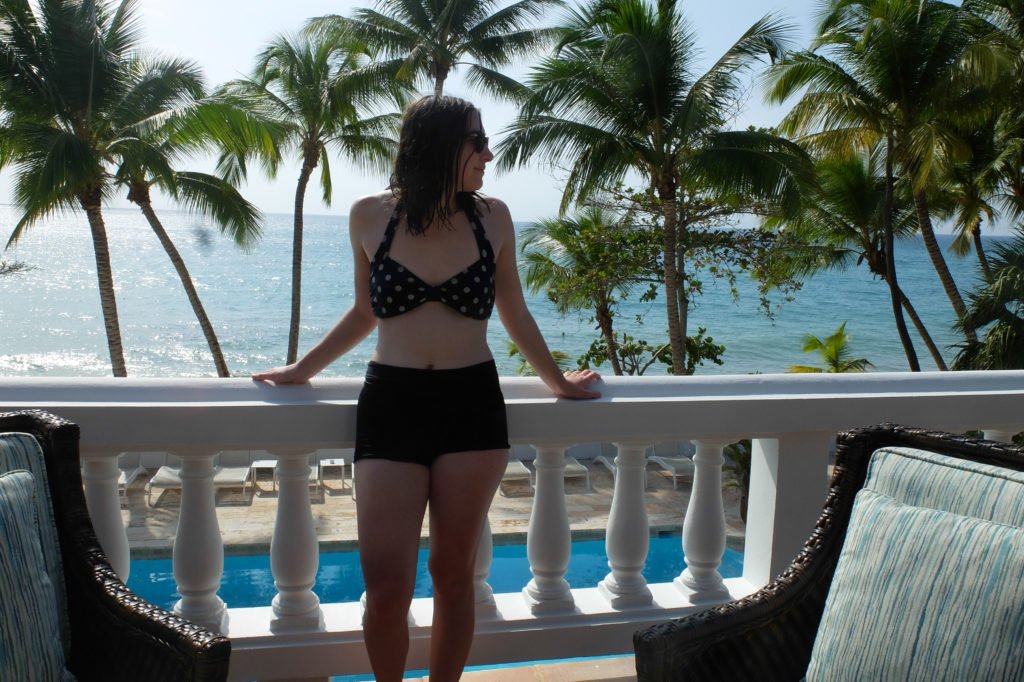 Reef-safe sunscreen. The future of marine life in Puerto Rico depends on the actions visitors take now! Do your part to keep Puerto Rico's reefs healthy for the future.
I use and love SunBum SPF 50 with Vitamin E. It's moisturizing and protective for you, and it's harmless for the animals and marine organisms who call San Juan Bay their home!
Chemical-free insect repellent: Like reef-safe sunscreen, it's important that the bug spray you use won't harm the sensitive ecosystems of Puerto Rico. This is true for swimming as well as visiting the rainforest in El Yunque, particularly if swimming in the natural waterslides, waterfalls, and pools!
A simple lemon eucalyptus spray like this will keep most mosquitos away without the harsh chemicals which can mess up delicate ecosystems.
An awesome travel towel. I'm obsessed with this classic red and white striped travel towel from Dock & Bay.
It easily knocks off sand from the beach in a single shake-out and is made of 100% recycled materials. Order it on Amazon here.
Bathing suits you love. On an island getaway, you've got to have swimwear you adore! I love wearing high-waisted swimsuits to cover up any travel bloat (mofongo, amirite?)
I love this one, and this one is a great plus-size option with a high waist and a classic shape. I'd bring two suits so I have another one to change into.
Comfortable travel sandals. Birkenstocks are my travel must! I adore the Birkenstock Gizeh leather thong style personally, but the classic two-buckle Arizona slides are really cute as well. These are the exact shoes I have and love!
One tip, though: Break them in for 2-3 days before you travel, as they form to the exact shape of your foot! They'll be slightly uncomfortable at first, but nothing major (I just bought a second pair and they fit like a glove after a day of use), but they're not shoes I'd want to walk around the cobblestone streets of Old San Juan in on their first day!
San Juan Itinerary, Day One: Old San Juan
Visit the Castillo San Cristóbal.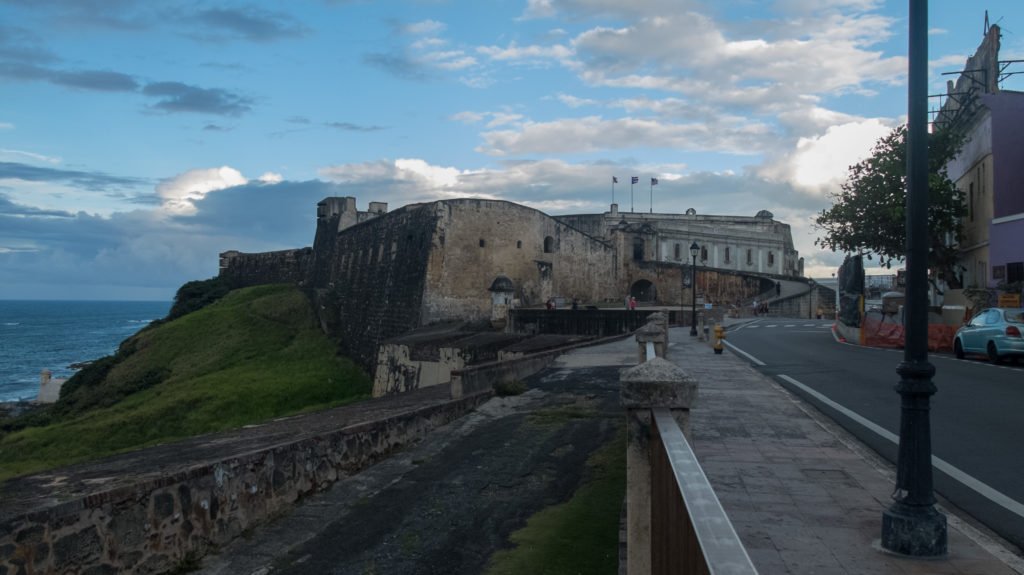 One of two beautiful forts in downtown San Juan, Castillo San Cristóbal is a great place to start your walking tour of San Juan and the old city center.
It's massive, covering 27 acres at one point, which made it the largest fort ever built by the Spanish in the Caribbean.
It's absolutely worth a visit. I suggest buying a $10 combined ticket which will allow you entry into both Castillo San Cristóbal and Castillo San Felipe del Morro.
There's a ton of historical insight here at San Cristobal — you can see where the first shots were fired during the Spanish-American war, look through holes in the wall where cannons used to be placed, and check out the sentry boxes which used to house Spanish soldiers (including, supposedly, a haunted one — la Garita del Diablo).
Not into history? The views alone are swoon-worthy, stretching all the way to the gorgeous beaches of Condado.
Take an oceanside stroll down Calle Norzagaray.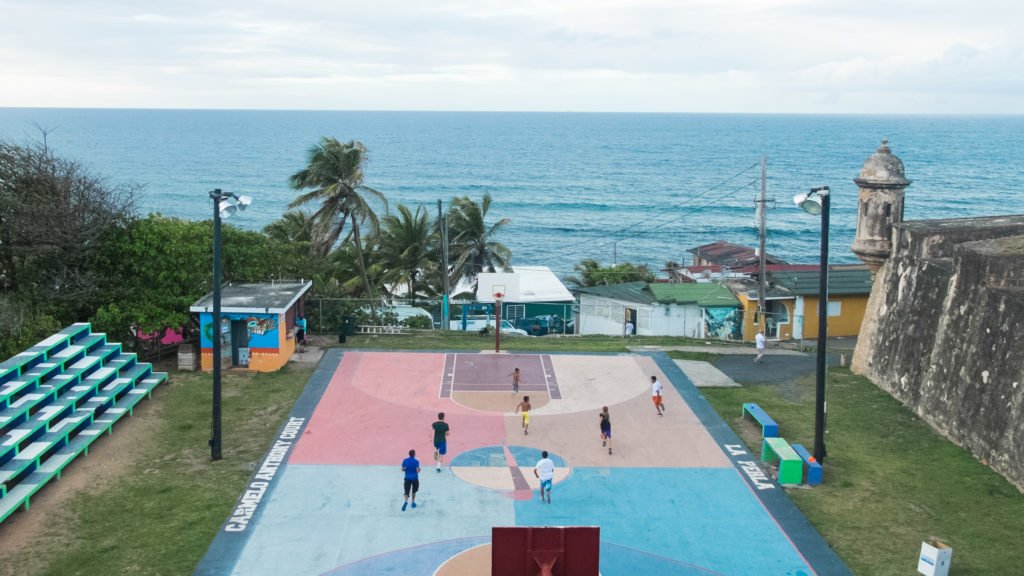 The best way to start your San Juan itinerary is by taking a self-guided walking tour of all the amazing sights in downtown San Juan.
Calle Norzagaray connects several important San Juan landmarks such as Castillo de San Cristóbal and Castillo San Felipe del Morro, flanked on one side by the beautiful Caribbean Sea and another by beautiful colorful facades.
You'll love walking the historic streets of Old San Juan with their cobblestone pathways and candy-colored buildings!
Note: Down below Calle Norzagaray is the neighborhood of La Perla, a colorful shantytown outside the city walls made famous by its appearance in the Despacito music video.
I personally haven't visited, and the neighborhood has a strict "no photo, no video" policy. Murders of tourists — while rare — have occurred.
I've always felt safe when traveling in San Juan, but as a solo female traveler, I opted to stay away from La Perla. This is not to fearmonger — many people have visited safely and enjoyed it.
Use your judgment, but I left it off this San Juan itinerary since I have no personal experience and don't feel comfortable recommending it without having been there myself.
See the most beautiful cemetery in the world.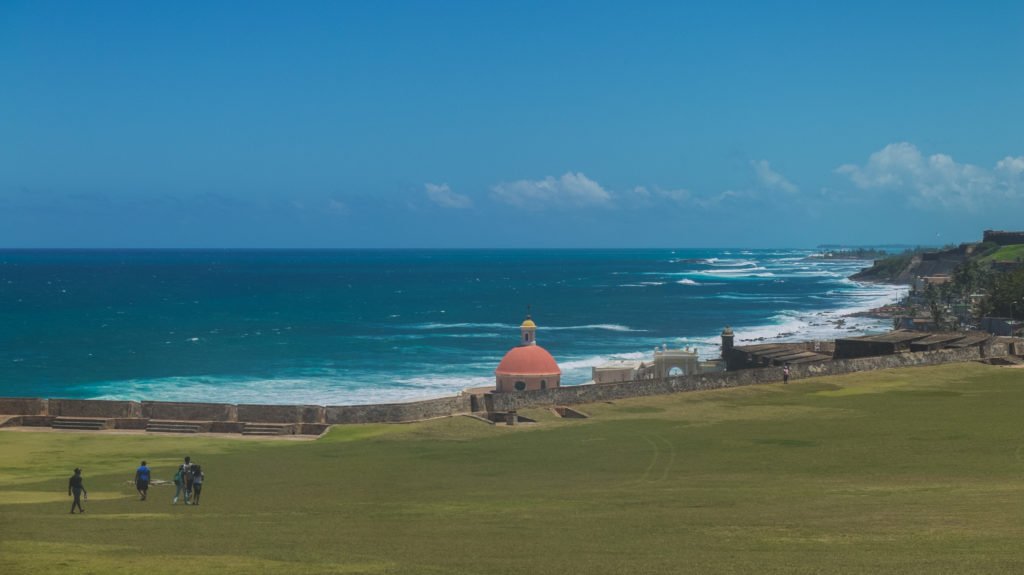 As you near Castillo San Felipe del Morro, you'll see a gorgeous green grassy area, often filled with people picnicking or flying kites and enjoying the gorgeous Puerto Rican weather and salty breeze.
Down below the park, there's a staircase that takes you to an oceanfront cemetery just outside the city walls.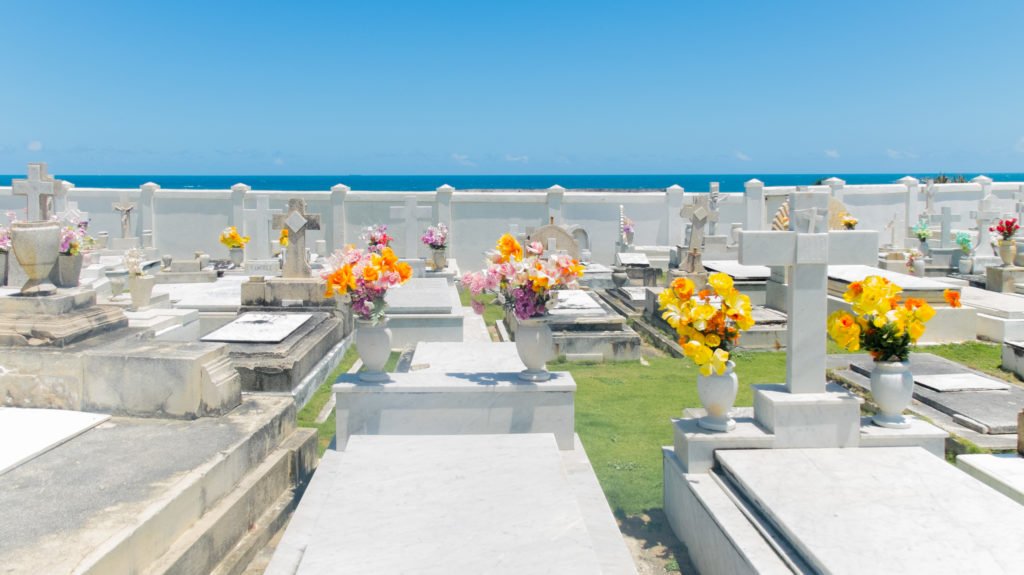 It's one of the most beautiful places in Old San Juan and it shouldn't be missed on any San Juan itinerary!
While in the heart of San Juan between two very well-known landmarks, the cemetery is a little bit hidden and so there usually aren't a ton of tourists here.
It's a nice peaceful little sojourn off the beaten path of downtown San Juan!
Wander around Castillo San Felipe del Morro.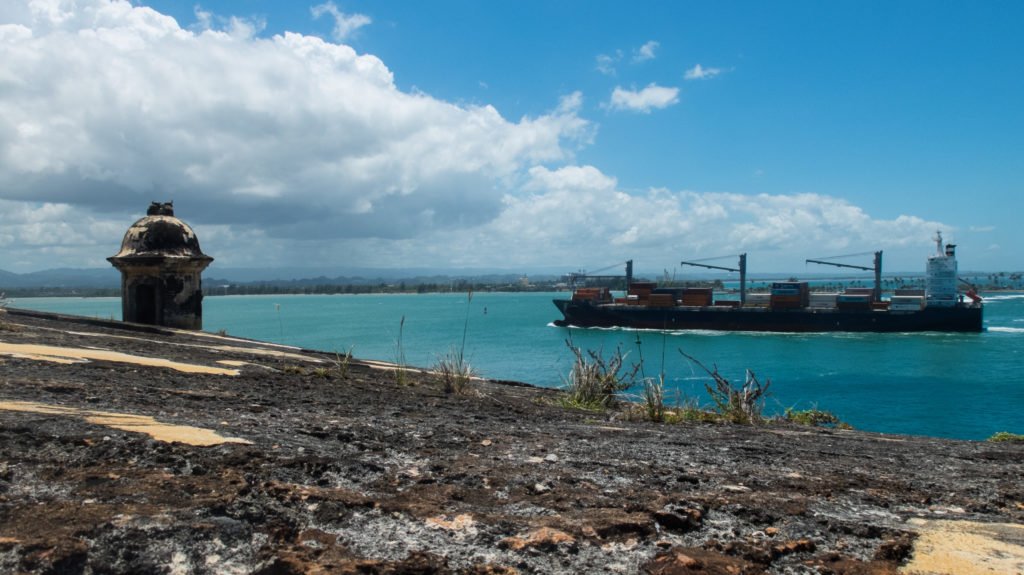 The better-known of the two fortifications in Old San Juan is Castillo San Felipe del Morro, often called "El Morro" for short because whew that's a mouthful.
Using your entry ticket which you bought at San Cristóbal, you can also gain access to this beautiful and historic site, which protected Puerto Rico from water invasions.
The fort was positioned strategically on a high cliff (hence the name 'el Morro', which means 'promontory' or headland) with a sweeping view of the San Juan Bay, so they could easily spot any intruders and immediately spring into defense.
This is also another place for gorgeous views as well as tons of interesting history.
Take a photo on Calle San Jose.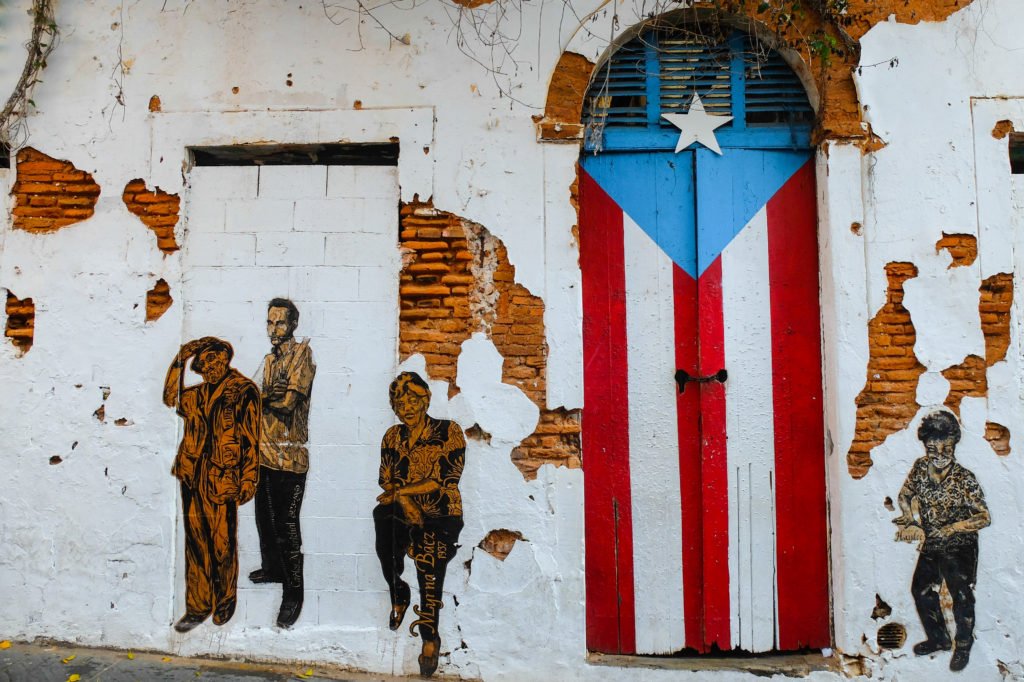 Home to some of the most beautiful and recognizable street art in Puerto Rico, Calle San Jose is a colorful street in the Old Town that shouldn't be missed!
To take some photos of this gorgeous piece of street art, type in "Puerto Rican Flag Door Historical Location" into Google Maps or look just outside of the Base Hostel Old San Juan: it's right there!
Fill up on a fun food tour.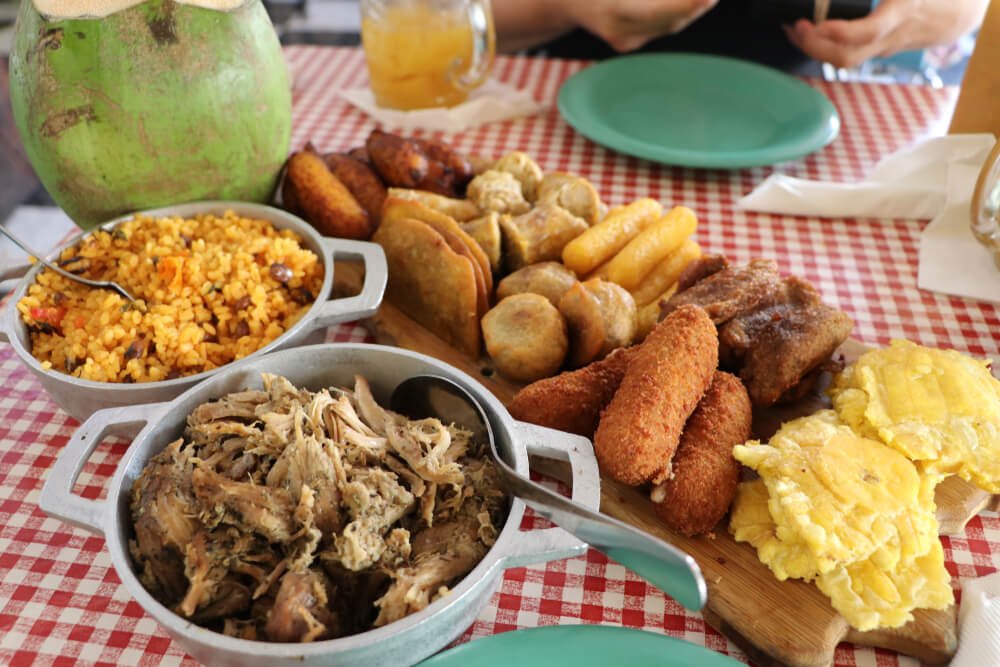 One of the best ways to get to know a destination is through a food tour!
While there are a few food tours that cover Old San Juan, keep in mind that the historic center is but one small part of San Juan — and a touristic one at that.
To eat like the locals of San Juan, opt for a food tour that gets you outside the city walls — like this driving food tour of San Juan.
You'll eat like a true boricua as you explore the San Juan metro area and enjoy 3 sitdown meals and 2 drinks, including beach snacks at beautiful Piñones.
Relax on the beach.
After eating your way through the city, it's time to kick up your feet and relax at one of San Juan's best beaches.
Now would be a great time to visit Playa Escambrón, a great snorkeling spot as it's home to the Escambrón Marine Park, which also has several beautiful sunken statues and structures throughout which make it a beautiful blend of art and nature.
Picture the columns of Atlantis, statues, and a sunken fish protection wall! This is a great spot to bring your own snorkel or even try scuba diving for the first time! It has easy beach access and shallow waters.
Another option, if you have a car, would be to drive to Luquillo and visit the beautiful white sands of Luquillo Beach! There are lots of kiosks selling tasty fritters and other fried Puerto Rican goodies, but it's a bit hard to get there unless you drive yourself.
Get your night going with a rum craft cocktail tour.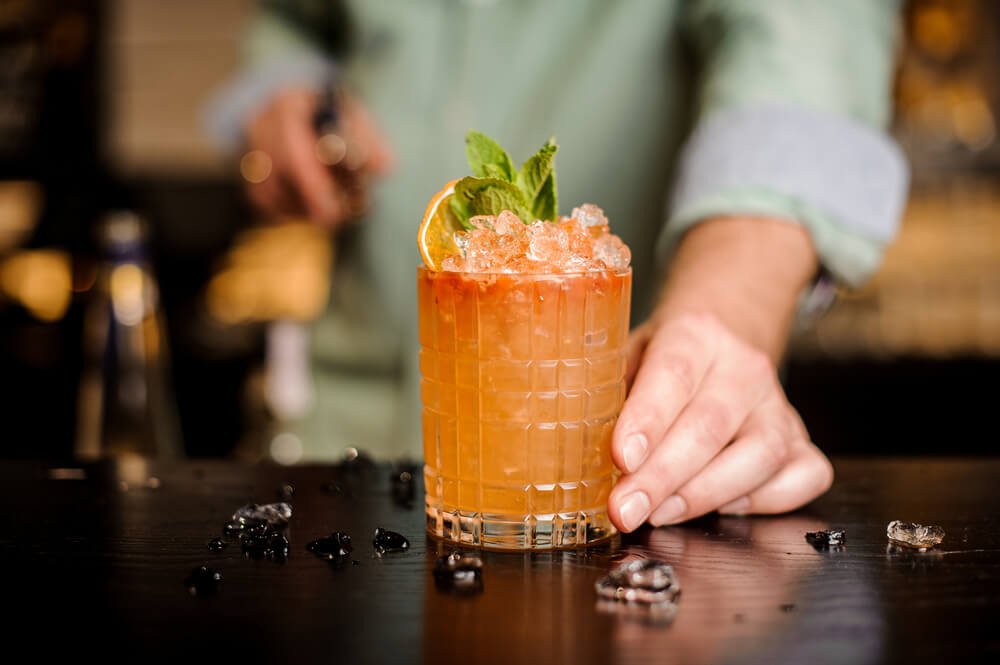 For the best way to cap off your first night in San Juan, I suggest you take a tasty craft rum cocktail tour.
You'll learn firsthand why Puerto Rico is widely considered to be the rum capital of the world — and how rum is more than just Bacardi! Rum distilleries in Puerto Rico are a huge industry, and there are many more tasty rums to try.
On this fun cocktail and walking tour, you will have the chance to taste many delicious rum-forward cocktails, while also exploring the fun-loving nightlife of Old San Juan with a guide. 
This is a great way to get to know a variety of bars in the city (and figure out which ones you want to come back to spend more time at!) while also learning about the drinking culture of Puerto Rico and the history of rum production.
Get to know the city and its history while getting your buzz on!
San Juan Itinerary, Day 2: Rainforest & Bio Bay
Take a day trip to El Yunque Rainforest and the Bioluminescent Bay.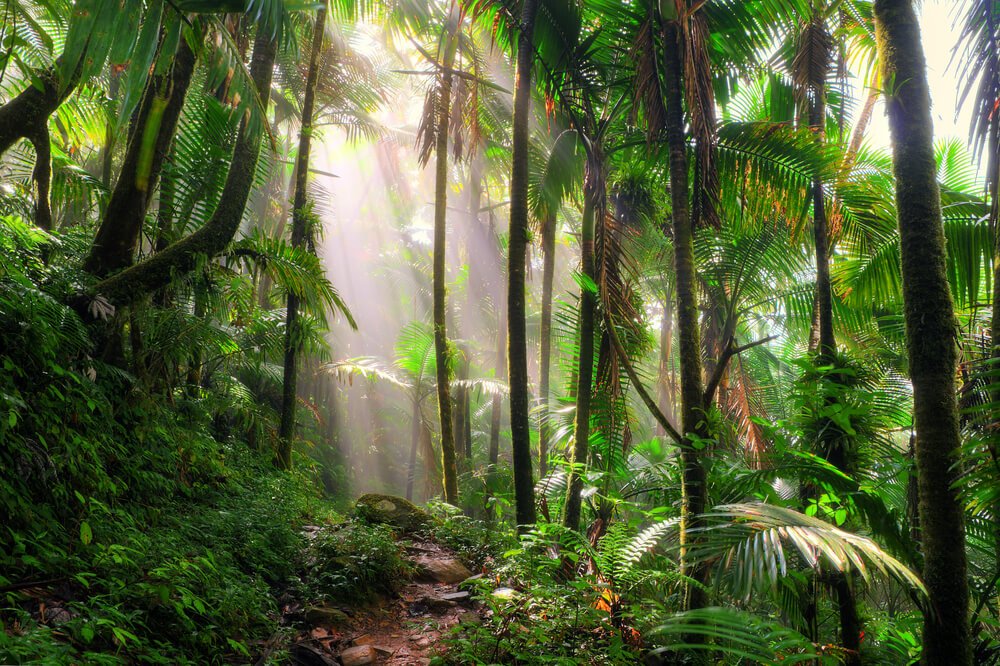 One of the coolest parts of visiting San Juan is the chance to see a rainforest in the United States — the only tropical rainforest in the U.S., in fact!
So if you've never experienced visiting a rainforest before, you'll adore the opportunity to do so on this San Juan 3 day itinerary. A visit to El Yunque National Forest is only a short drive or easy guided tour away.
I personally drove out to El Yunque on my last visit to Puerto Rico, and it was absolutely worth the time but I will say driving in Puerto Rico is a little different than the U.S. mainland… a little more hectic than driving in California, let's say.
Drivers are a little more aggressive than I'm used to, and there are some quirks about driving in Puerto Rico that can surprise you.
For example, the right lane is typically for faster cars whereas the left lane is typically the fast one in the States, which means that merging onto the highway can be a heart-pounding experience if you're an anxious driver like I am!
If you want to skip the er, cultural immersion that is driving in Puerto Rico in a rental car and have a more relaxing experience, I recommend going by guided full day trip.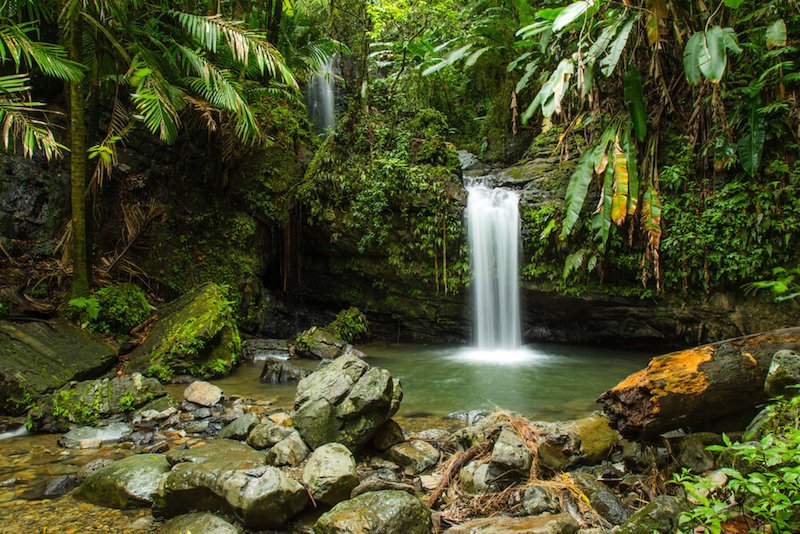 This highly-reviewed day tour makes it all easy. They will arrange pick up at your hotel and then they will take you to El Yunque first.
There, you can hike through the beautiful rainforest with unique tropical flora and fauna, arriving at natural pools and waterfalls (including a natural waterslide!) via the beautiful hiking trails in the national park.
By night, the tour will bring you to a delicious dinner before heading to the Bioluminescent Lagoon in Fajardo Bay, where you'll get to kayak in the picturesque blue waters which sparkle as the paddles dip into the water, gently disturbing the dinoflagellates microorganisms which then light up in response — true magic.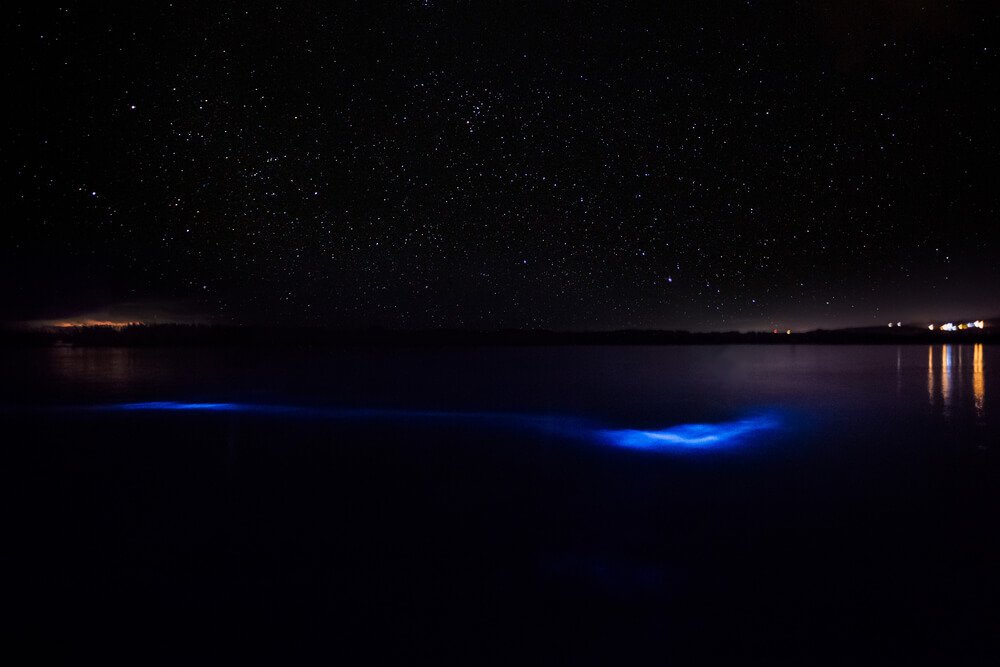 San Juan Itinerary, Day 3: Beach Day
Start the day with a mallorca.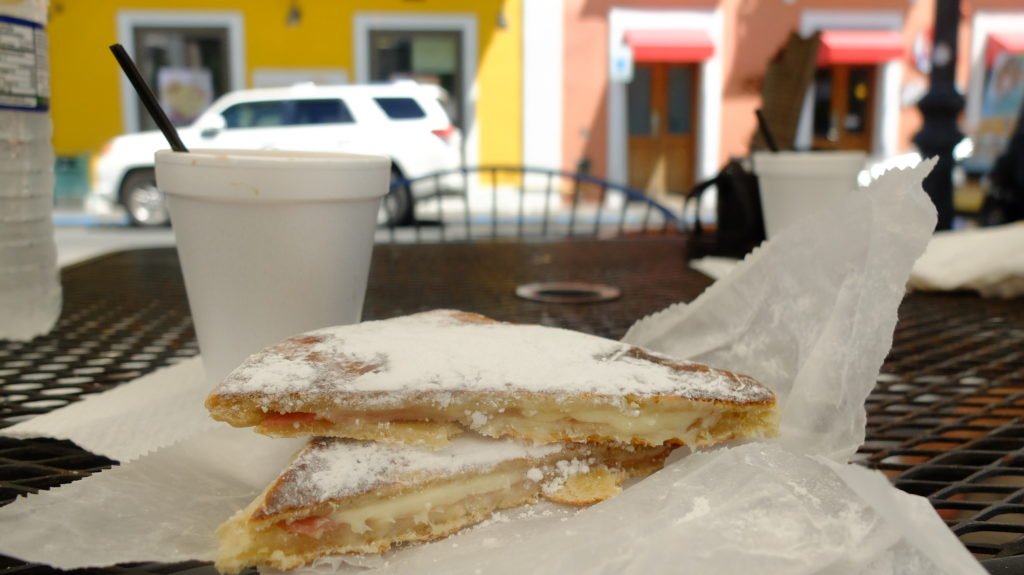 One of the best ways to start the last way of your San Juan itinerary is with a tasty breakfast with a view!
Grab a ham and cheese mallorca (con un cafe con leche, obviamente) for breakfast. There are so many places you can grab one, but I suggest eating at one of the kiosks the Plaza de Armas, which is a colorful square with lots of historic and beautiful buildings.
So, what is a mallorca? Mallorca refers to the sweet Puerto Rican bread dusted with powdered sugar, but it can also be split open and turned into a delicious sandwich that's tasty at any time of day, but is delicious for breakfast.
It's salty, it's sweet, it's delicious. It also runs the risk of covering you in a white cloud of powdered sugar, but that's a risk I'm willing to take.
Relax on the sand or jet ski through the San Jose Lagoon.
From your accommodation in Old San Juan, head to Carolina Beach, about a 20-30 minute drive or Uber depending on traffic. 
From there, you can stake out a claim on the public beach at Balneario de Carolina or Balneario de Isla Verde, sipping on local craft brews from Ocean Lab Brewing Co (I recommend the blood orange blonde!) or cocktails swinging on a bar swing at Vaivén Beach Bar.
Alternately, or you can go on a 90-minute jet ski tour through the San Jose Lagoon with its beautiful turquoise blue, crystal clear waters, heading all the way to the beaches of beautiful Isla Verde.
A jet ski tour of the San Jose Lagoon is an adrenaline-pumping way to see a large stretch of the area around San Juan quickly, perfect if you only have a weekend in San Juan to make the most of.
If you're not into jet skiing, kayaking or stand-up paddle boarding is another fantastic option.
Have a delicious lunch by the sea.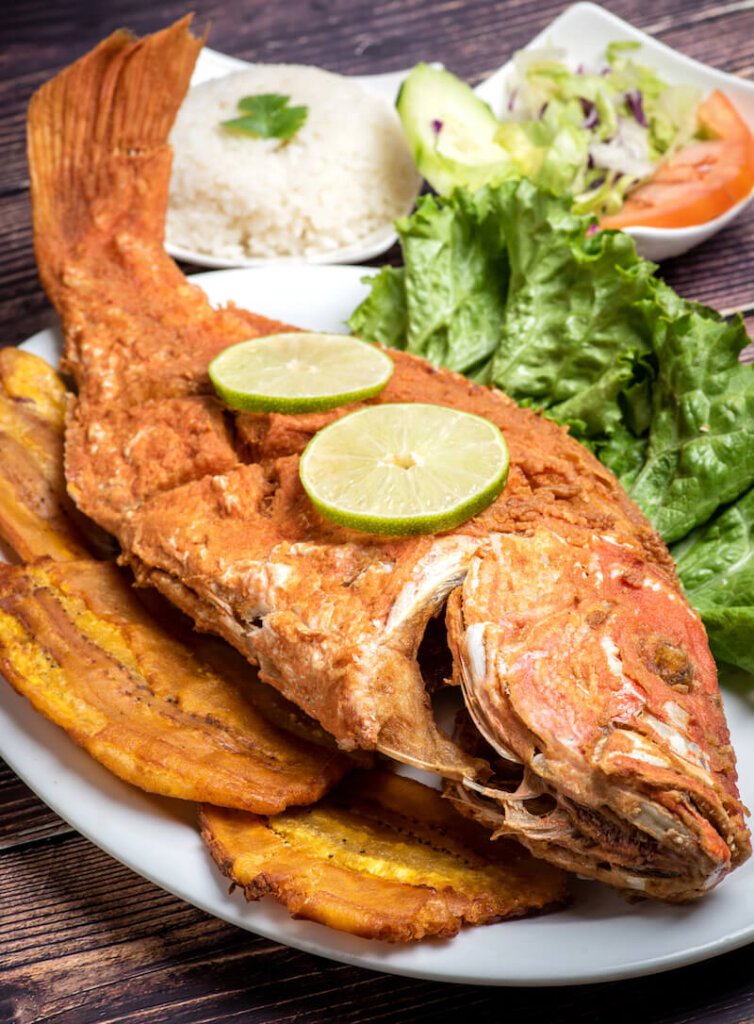 While in Piñones, make sure to eat a delicious lunch — preferably seafood, since you're in the Caribbean, after all!
We recommend El Nuevo Acuario if you're a fan of seafood — it's famous for its tasty lobster empanadas, fresh fish, and tasty trifongo (which is a combination of plátano verde, plátano maduro, and yuca — aka green plantain, ripe plantain, and cassava).
Not a fan of fish? Hipic Cache has a nice variety of non-seafood options, such as their mofongo (mashed plantains) with skirt steak and BBQ chicken.
Spend the rest of the day enjoying the sun.
From here, you can spend the rest of the day on one of the beautiful beaches in San Juan proper, such as Condado, Playita del Condado, Ocean Beach, or Ocean Park.
I've been to all of them and each is amazing in its own way. You can't go wrong!
Finish your San Juan itinerary with a sunset sail.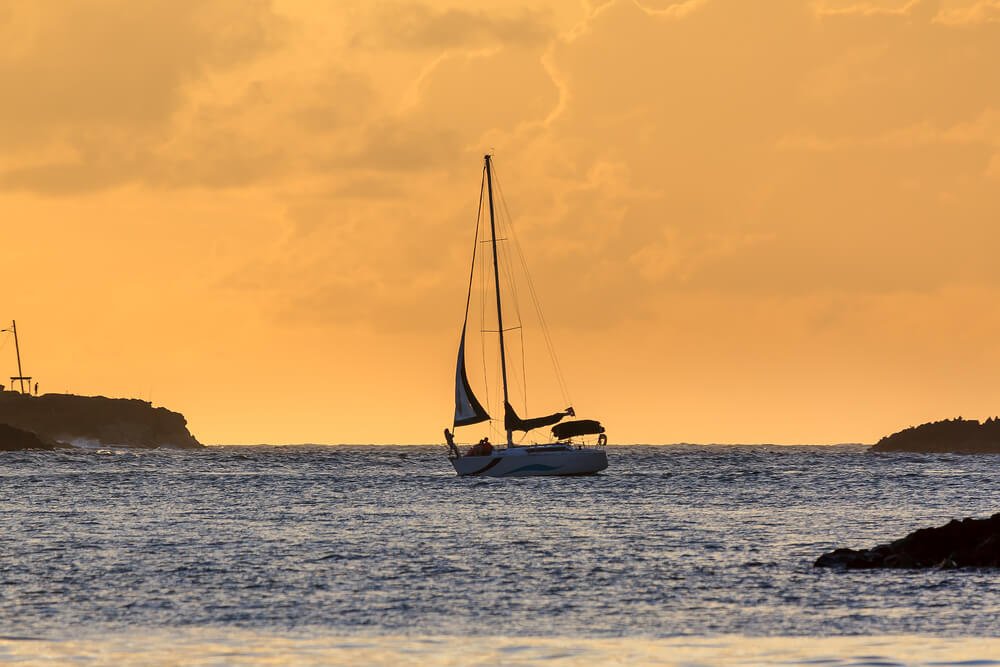 For a beautiful and historic sail around San Juan, climb aboard the Amazing Grace, a sailing vessel dating back to the American Revolutionary War.
Sunset sailing tours depart daily at 5:30 PM between Pier 3 and 4 in the San Juan Bay.
While on a sunset tour of the San Juan Bay, enjoy beverages, cocktails, and appetizers as you cruise San Juan Bay viewing historic buildings like La Fortaleza, the Governor's mansion… plus you can enjoy local music aboard the vessel.
The views are stunning on this small-group tour! Be sure to wear comfortable shoes and bring your ID.
Allison Green is a former educator turned travel blogger. She holds a Masters in Teaching and a B.A. in English and Creative Writing. Her blog posts merge her educational background and her experience traveling to 60+ countries to encourage thoughtful travel experiences that both educate and entertain. She has been a speaker at the World Travel Writers Conference and her writing, photography, and podcasting work has appeared in National Geographic, CNN Arabic, CBC Canada, and Forbes, amongst others. Now based in the San Francisco Bay Area where she grew up, she has also lived in Prague, Sofia, and New York City.