It's a bit weird to admit this as a travel blogger, but I have a nasty (and growing) fear of flying. And not just the flying itself, but everything associated with it: oversleeping and missing a morning flight, physically getting to the airport, the anxiety of being in the airport. Basically, any which way I can stress about a plane, I will.
Because of this anxiety, I've started limiting my flying as much as I can while still working in travel, opting for the overland option whenever viable. That's led me to take the longer, more scenic route more times than I can count.
And while normally, that means holing myself up in a stuffy bus armed with podcasts and bus snacks and waiting on torturously long border crossings, this time was different. This time, it meant gliding peacefully as the midsummer light danced on the surface of the Baltic Sea, passing the Aland Islands and Turku Archipelago, on my way from Stockholm to Turku by ferry.
Definitely beats my standard Balkan bus journey, I can tell you that.
Note: For this journey, I partnered with Tallink Silja to write about my trip from Stockholm to Turku. I received a complimentary seaview cabin and meals on board the ship to test out their services.
The Stockholm to Turku Ferry: Times, Costs, and Details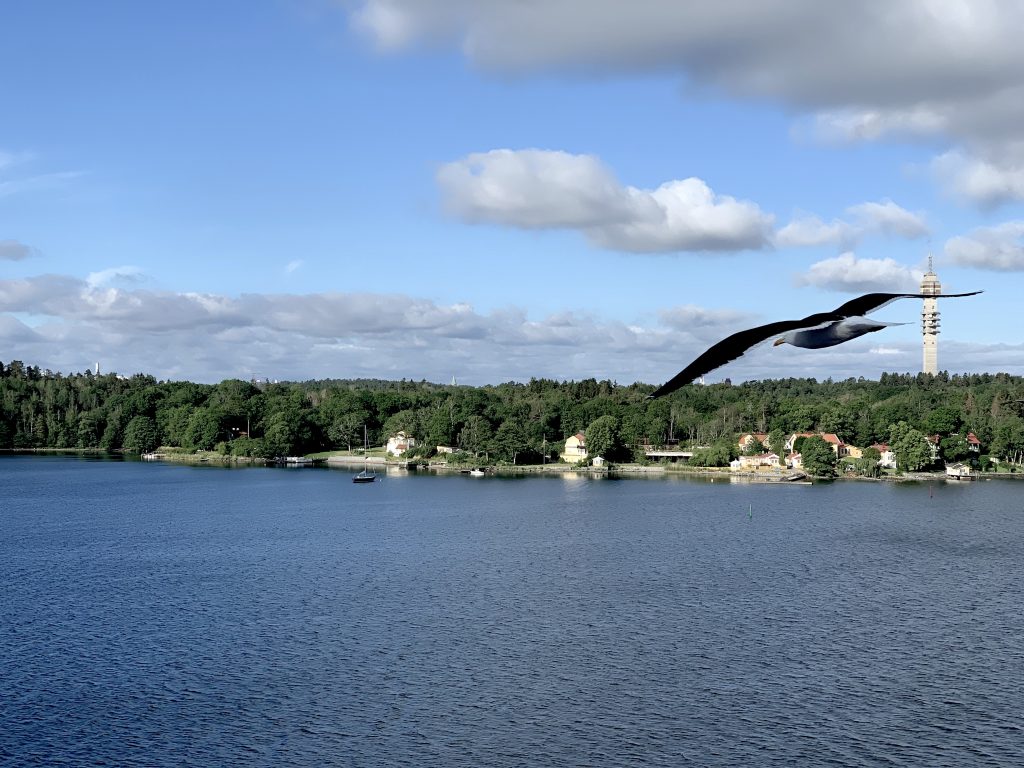 Note: This post contains affiliate links, which means I may receive a small commission if you purchase something through one of these links. Thank you for supporting the free content on this site! For more information on affiliate links and cookies, see my disclosure page for more details.
The Stockholm to Turku ferry is operated by two companies, Tallink Silja and Viking. I took Tallink Silja when I went from Tallinn to Helsinki a few years ago and loved it, so I went with them again on this trip.
In this post, I will be writing about my experience on board the Baltic Princess, the ship Tallink uses on the morning ferry from Stockholm to Turku (as well on the night ferry from Turku back to Stockholm). However, out of transparency, I want you to know that Viking is an option as well.
If you want to do a daytime cruise from Stockholm to Turku, I strongly recommend it if you have the time. It's an extremely beautiful and relaxing way to get from Sweden to Finland.
Not to mention, it's extremely affordable. A simple ticket on board (no cabin) costs a mere 12 euros, which is pretty outstanding for an international journey that takes about 10 hours in the Nordics of all places.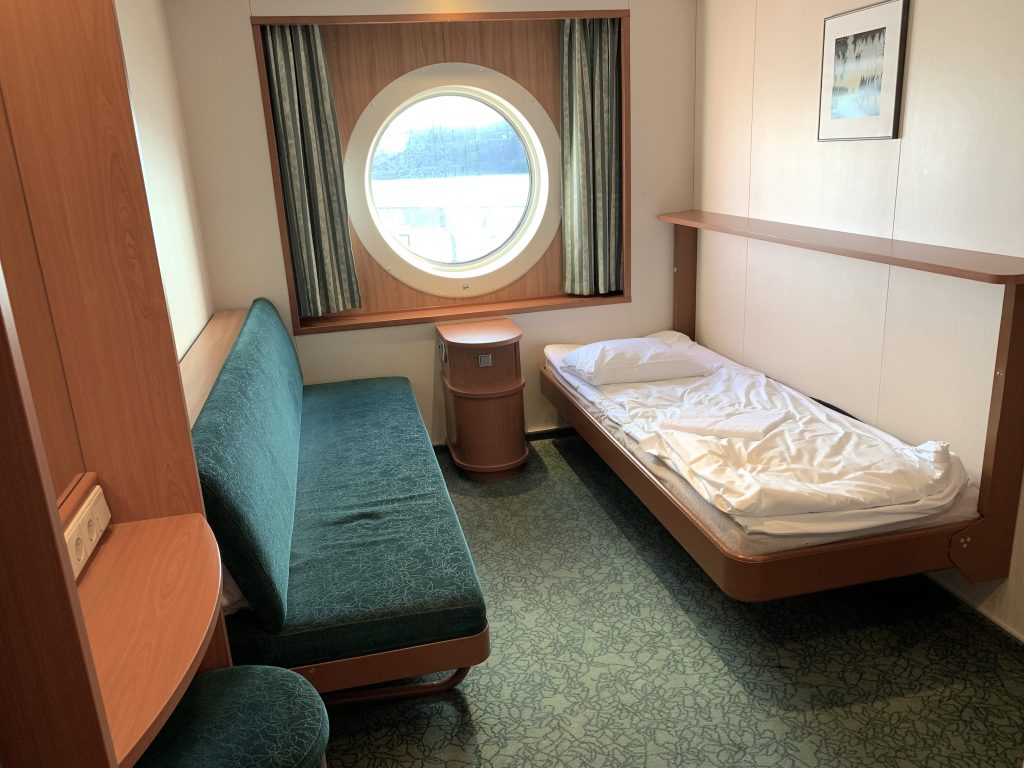 Upgrading to a cabin ups the price, but not significantly: 40 euros for an inside E or B class cabin (which can house up to 4 people, so just 10 euros apiece extra in addition to your 12 euro ticket). I had an A class cabin with sea view, which added on an extra 65 euros to my ticket cost, and could fit 2-4 people for that price.
If you really want to ball out, there are deluxe rooms, suites, and even executive suite, which include free goodies in the mini-fridge, more space, and some even have a balcony. You can book tickets online here.
Tallink Silja departs at 7:00 AM daily from the Värtahamnen port, sailing past the Stockholm Archipelago and Aland Islands. It arrives in Turku by 7:15 PM, about 11 hours of cruising as there is a one-hour time shift forward once you reach the Aland Islands.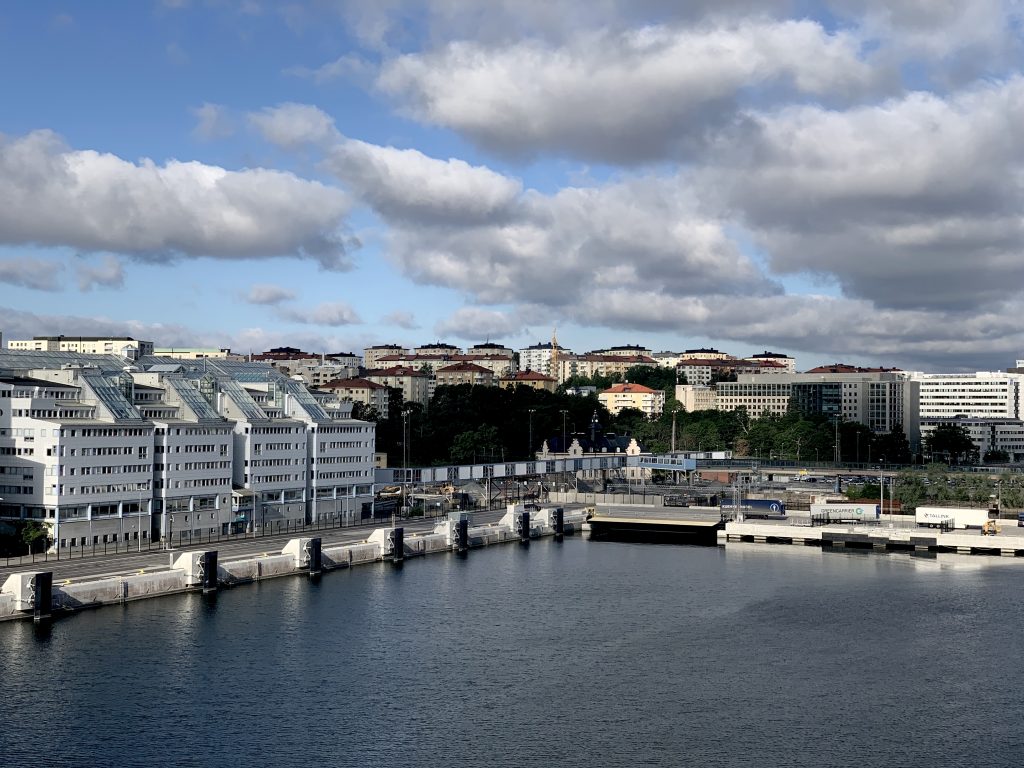 There is also the option with Viking to leave Stockholm at 7:45 AM and arrive in Turku at 7:50 PM, which departs from Stadsgården.
You can also take an overnight Stockholm to Turku ferry, which is a great way to save time if you are traveling as you don't waste time going to or from airports, sleeping through your journey and maximizing the next day to come.
Tallink Silja operates their overnight ferry, the Galaxy, so that it leaves Stockholm at 7:30 PM and arrives in Turku at 7 AM. This gives you a little more than 10 hours to grab dinner on board, relax, and sleep so that you'll be refreshed when you arrive in Turku.
Viking has an overnight ferry as well with similar departure and arrival times, leaving Stockholm at 8 PM and arriving in Turku at 7:35 AM.
Getting to the Stockholm Ferry Terminal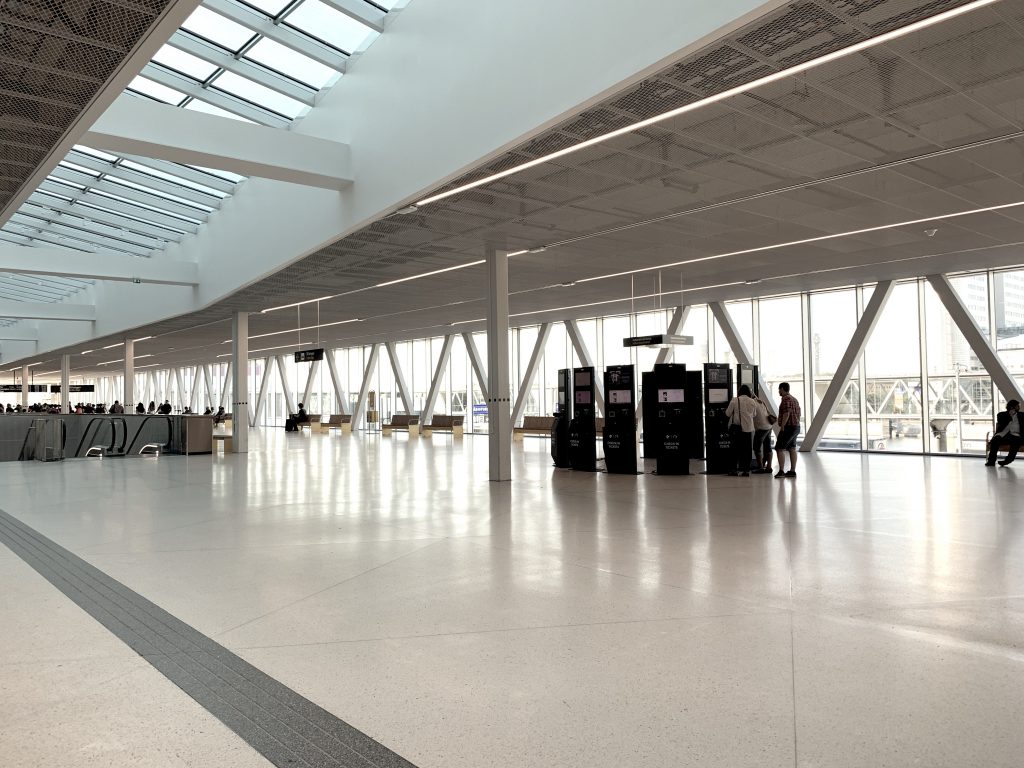 Depending on which ferry company you choose, there are two different terminals in Stockholm for the Stockholm-Turku ferry line.
I went with Tallink Silja which meant I departed via the Värtahamnen port in Östermalm. It's extremely easy to get here via metro via the Gärdet metro stop – just follow the signs to Värtaterminalen.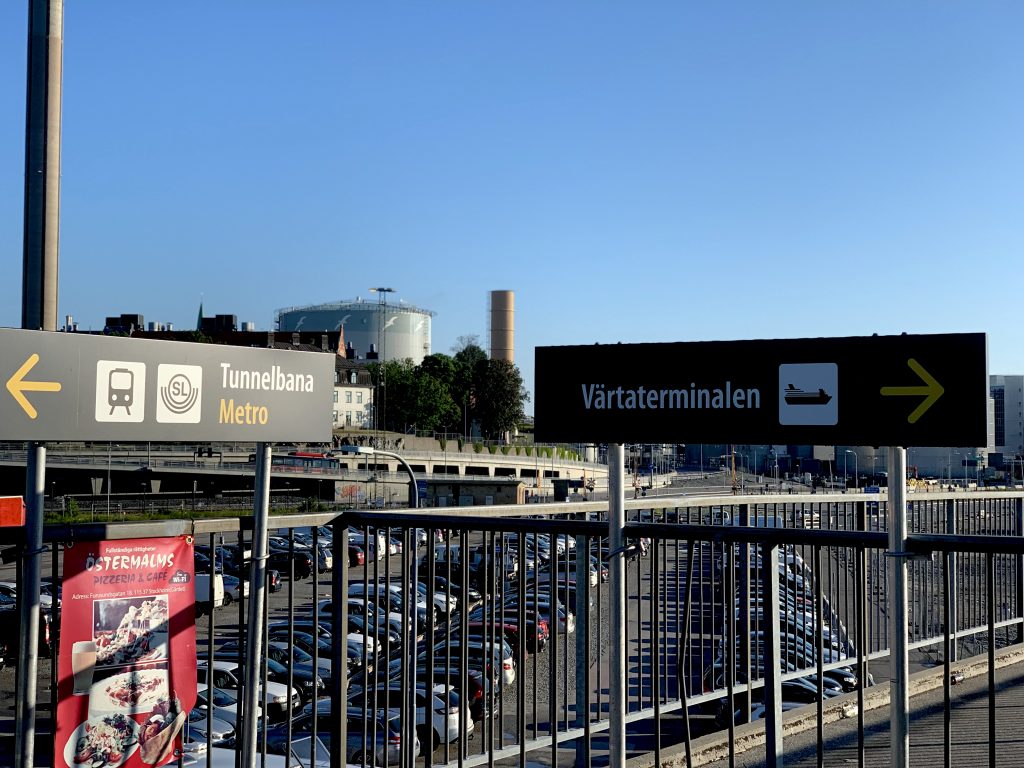 If you don't want to deal with the metro in the morning, you can stay nearby the ferry terminal: there is a Scandic right on the water just a 10-minute walk from the ferry terminal, or there's an affordable STF hostel with private rooms available about 20 minutes away.
If you go with Viking, you can leave via Stadsgården on the island of Södermalm, which is convenient if you are staying in that part of Stockholm or even in Gamla Stan which is pretty close by.
On Board the Baltic Princess
I opted for a daytime cruise because I wanted to cross from Sweden to Finland during the day so I could see the beautiful archipelagos and lush forested islands which dot the Baltic Sea between these two Nordic countries.
That meant going on board the Baltic Princess, one of the two ships that Tallink operates between Stockholm and Turku.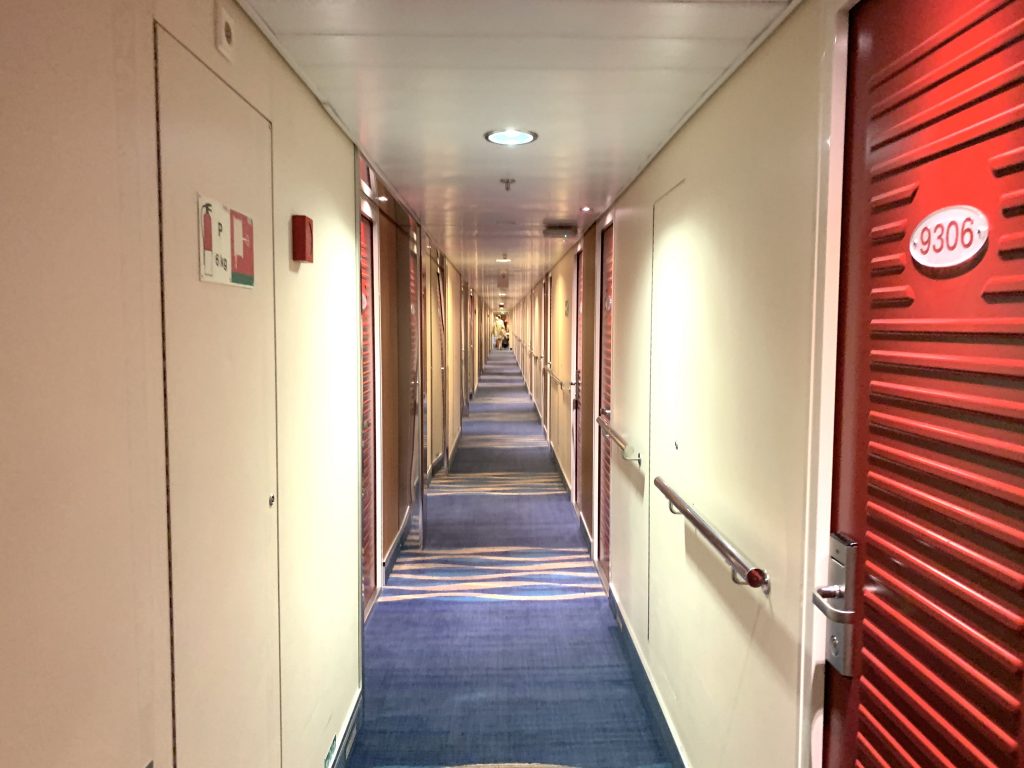 The Baltic Princess has a number of amenities that make the time on board the ship go by quite quickly. There's a variety of restaurants offering buffet and á la carte options.
If you're used to Scandinavian prices, the buffets are quite well-priced: 13 euros for breakfast and 28 euros for lunch which includes as much beer or wine as you like, which is quite good for this region!
There was a really wide selection of food for both breakfast and lunch and the quality was overall really high.
If I had to pick one, I'd pick the lunch buffet as I'm more of a lunch person than a breakfast person, plus the included beer/wine was quite a nice perk.
However, a note: be sure to watch the time change as you reach Aland, which marks the beginning of Finland's time zone! We shifted forward one hour and I was working on my computer which doesn't automatically change time zones. I came down to the lunch buffet an hour late and nearly missed it and had to stuff my face quickly in order to get my fill.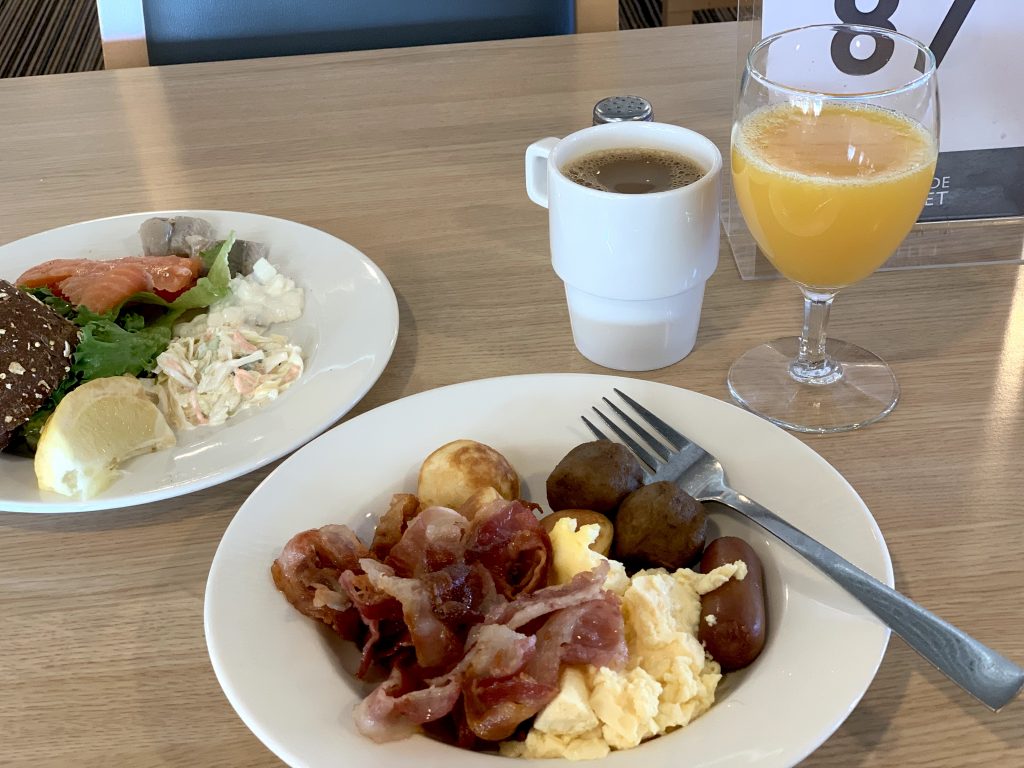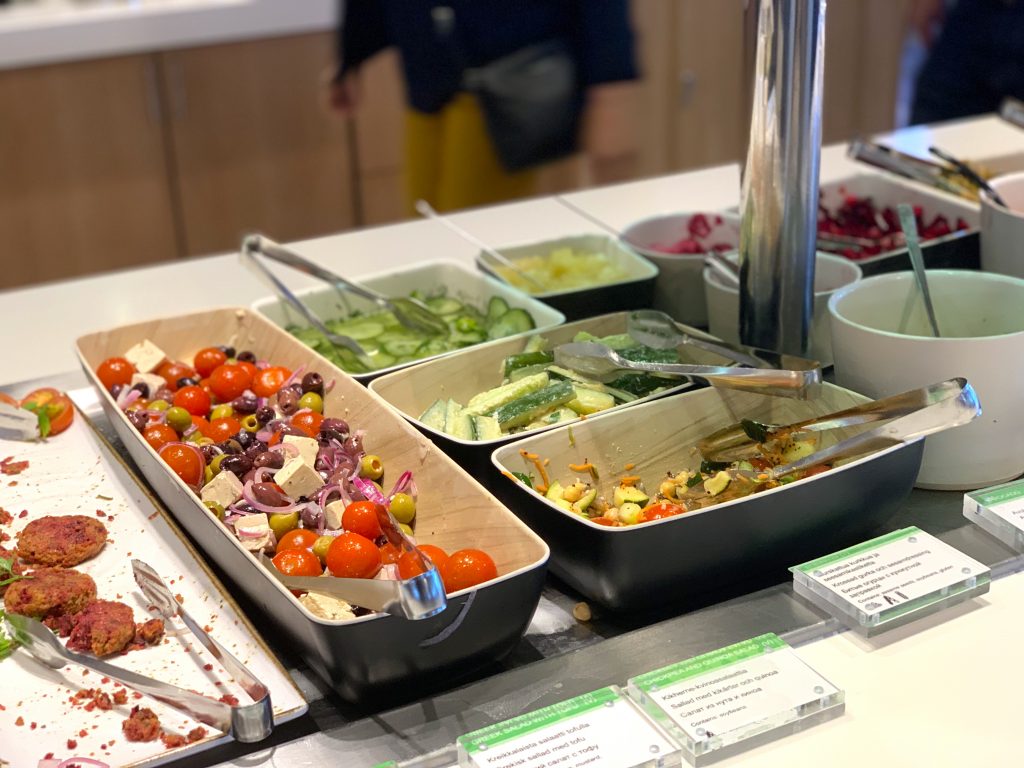 If you're not a buffet person, there are plenty of other options for you. There's also the Grill House, which serves burgers and steaks, Tavolàta which has Italian food, Happy Lobster which serves upscale seafood, or Fast Lane if you just want to grab something quick to eat (which could be a great option if you just want a simple breakfast0
There are also some bars and pubs on board, serving alcohol at quite reasonable prices (again, for the Nordics). There's Sea Pub which focuses on beer and cider, Piano Bar which focuses on cocktails, and Starlight Palace and Klubi which were pretty quiet during the day ferry but likely see a lot more activity on the overnight Turku to Stockholm ferry which also transits via the Baltic Princess ship.
There's also a duty-free where you can make like a Finn (or Swede) and stock up on tax-free alcohol. Seriously, I think the best way you can tell who's a tourist on this boat is if you don't leave with 4 cases of beer.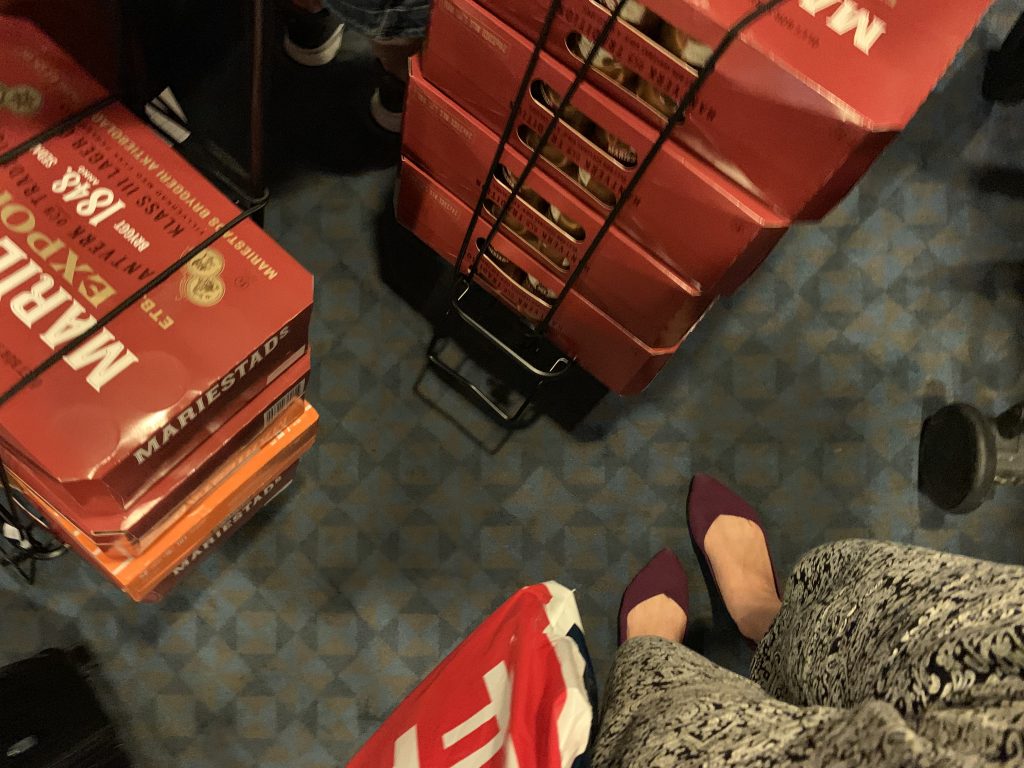 Getting From Turku Harbor to Turku City Center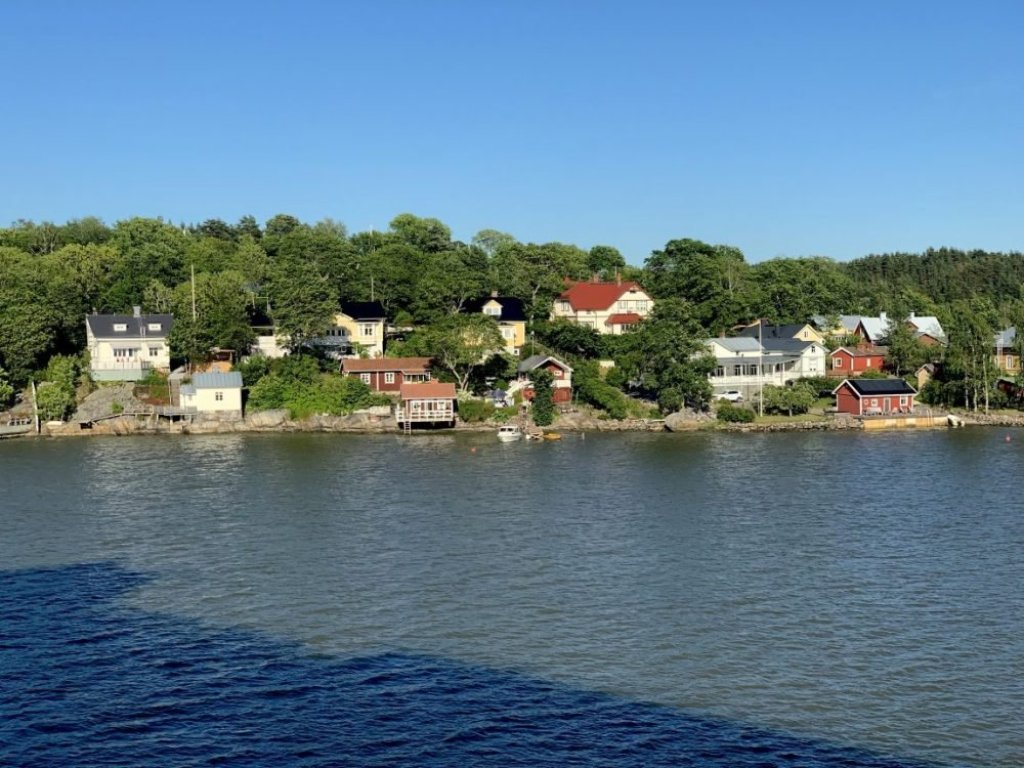 Luckily, this part is extremely easy! Simply disembark the boat and walk towards the outdoor area of the ferry terminal. There's a small kiosk where you can purchase a bus ticket using a credit card… however, if you're American (or just don't have a contactless credit card), there's no place to swipe your card or enter your chip and these kiosks are basically worthless.
Hopefully, you have a few euro coins on you and you can simply buy a bus ticket from the driver for three euro! Board the 1 bus right outside the harbor, which will be heading in the direction of Turku Airport, and get off when you reach your destination in the city center, which should take all of 15 minutes. Keep your eyes peeled as you'll pass the gorgeous Turku Castle along the way!
Note: Thank you to Tallink Silja for partnering with me to experience the best of this Baltic sea cruise! While my experience was complimentary, all opinions (and pounds gained at the buffet) are entirely my own.
Allison Green is a former educator turned travel blogger. She holds a Masters in Teaching and a B.A. in English and Creative Writing. Her blog posts merge her educational background and her experience traveling to 70+ countries to encourage responsible, enriching travel. She has been a speaker at the World Travel Writers Conference and her writing, photography, and podcasting work has appeared in National Geographic, CNN Arabic, CBC Canada, and Forbes, amongst others. Now a full-time traveler, she has lived in Prague, Sofia, New York City, and the San Francisco Bay Area.