Kona is on the west side of the Big Island of Hawai'i, where most flights arrive on the island.
It is the most lively part of the island, offering numerous bars, restaurants, resorts, and beaches.
So when you come to Kona, you are coming to a city in one of the most beautiful places in the world, the island of Hawai'i!
There will be opportunities to swim with manta rays and Hawaiian spinner dolphins. You will get to explore pali (cliffs) and valleys and volcanoes.
You will most likely see at least one rainbow; they are on the license plate for a reason!
Getting Around Kona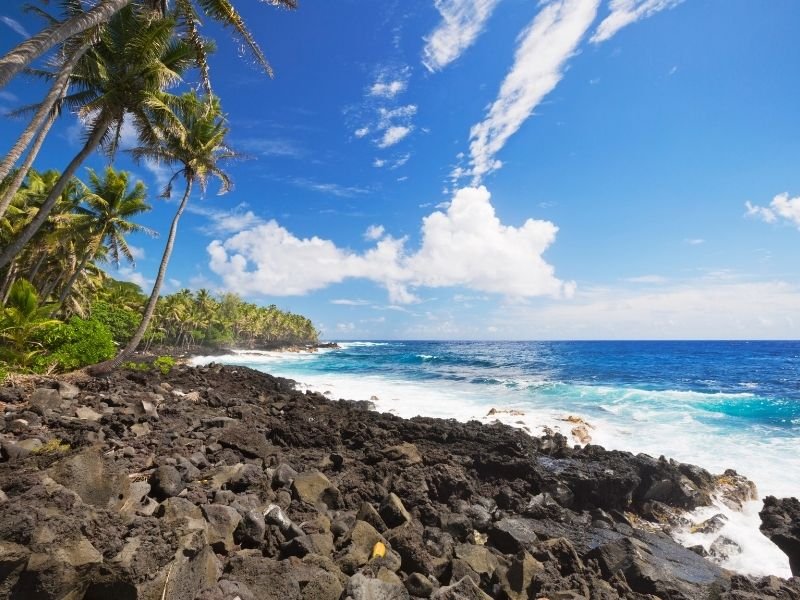 Note: This post contains affiliate links, which means I may receive a small commission if you purchase something through one of these links. Thank you for supporting the free content on this site! For more information on affiliate links and cookies, see my disclosure page for more details.
Your best bet is to rent a car when you come to the Big Island. The public bus system does not always follow its schedule, and it is just not reliable, especially if you want to see all you can.
Not sure where to get the best deal on your rental? I've rented cars dozens of times through various search engines and have settled on Discover Cars as the best car rental search engine – it searches over 500 trusted rental companies to find the cheapest price for your rental! Compare prices for car rental from Kailua-Kona Airport here.
If you stay in downtown Kona, you can certainly walk to some of the major downtown attractions. However, many of the places on this list of things to do in Kona require a car to visit properly.
You may also want to rent a bike to explore the Kona area if you prefer not to drive. Bike Works Kona can help you out here!
Where to Stay in Kona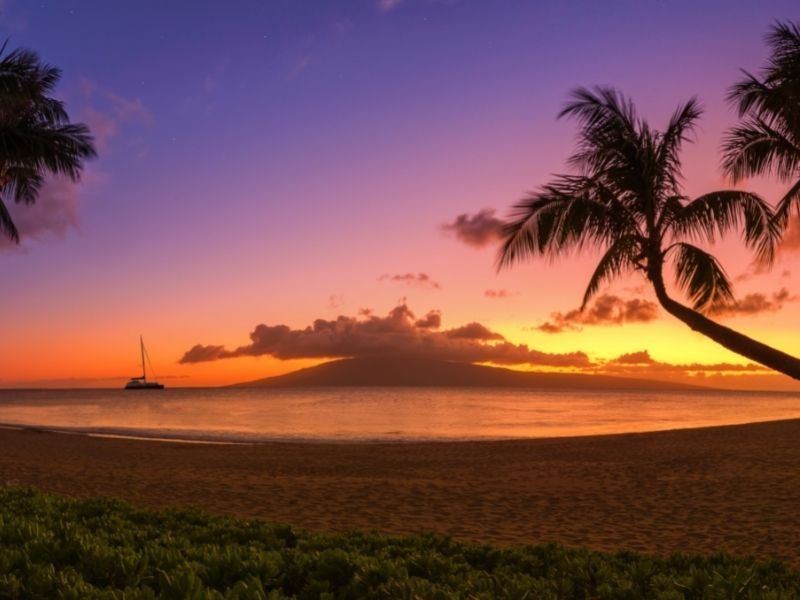 BOUTIQUE | Traveling to Hawaiʻi means staying close to the beach as much as possible and Kona Coast Resort offers just that.
This beautiful resort features 2 outdoor swimming pools, a tennis court, 3 hot tubs, and a sauna. Not yet sold?
This resort also offers large air-conditioned villas with a fully furnished kitchen, a living, and a dining room to accommodate even big families. If you ask me, your Big Island stay can't get any better than this!
Check availability and rates on Booking.com | Book on Hotels.com
RESORT | If you want a resort stay, I recommend staying at Royal Kona Resort. It has its own private beach so you don't have to worry about the summer influx that crowds most "public" beaches.
The resort also has a saltwater lagoon, an outdoor swimming pool, an on-site restaurant, and the best part? It has no resort fees!
And don't worry if all the activities on the island tire you out, you can just head to the on-site spa and wellness centre for a relaxing massage.
Check availability and rates on Booking.com | Book on Hotels.com
LUXURY | Kona might have a number of resorts but nothing speaks luxury like Four Seasons Resort Hualalai.
From the beautiful sunsets on the beach, the stunning views, the Golf Course, the top-notch service, to the large rooms with Hawaiian-inspired décor, everything is perfectly designed to make you feel at home while enjoying all the luxuries it provides.
It's safe to say that Four Seasons Resort Hualalai is your best bet at experiencing maximum luxury while in Kona!
Check availability and rates on Booking.com | Book on Hotels.com
VRBO | I understand that not everyone wants to stay in hotels! If you're that person who prefers a homey feel while traveling, I recommend staying at this beautiful beachfront condo.
Designed with a beachy and a tropical eclectic style with a mix of Hawaiian decor, this place will make you feel like you're in Hawaiʻi whether you're inside or outside.
The condo features a modern kitchen with all appliances should you need to make your meals, a sizeable bathroom, and not forgetting the stunning beach views from the balcony. It's also in a few minute's walk to almost everything you'll need.
Top Things to Do in Kailua-Kona
Start your journey by checking out some of the local beaches.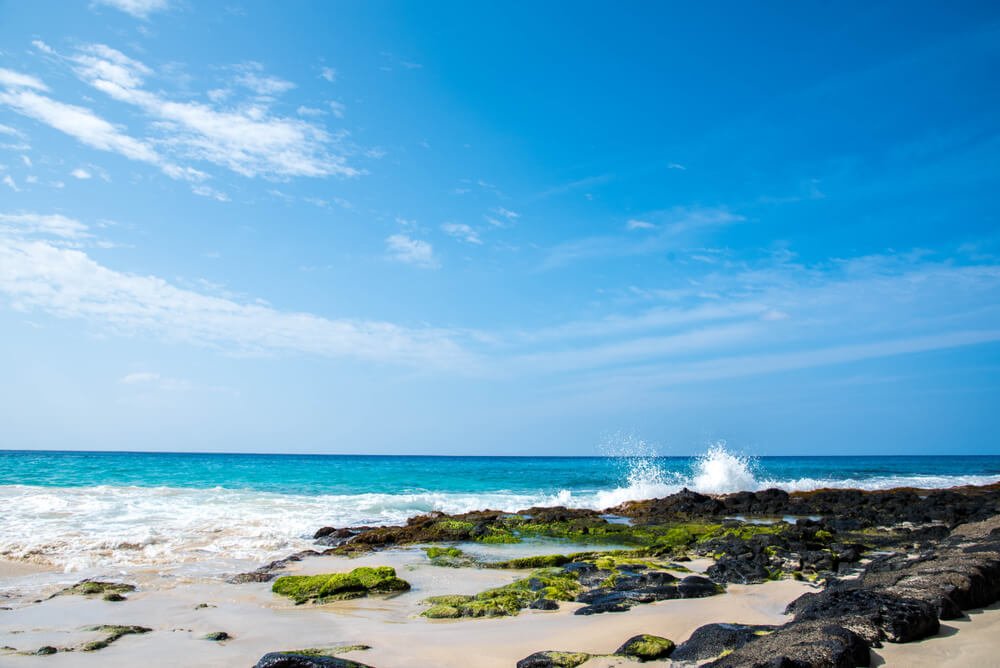 One great feature of Kona is the access to beaches from the main downtown area along Ali'i Drive. You may walk to one or more of them depending are where you start or go by car.
Magic Sands Beach Park is a popular choice and is easily walkable from one of the most lively areas of downtown Kona.
If you continue north down Ali'i' Drive, you will arrive at Pāhoehoe Beach Park.
It would be a bit of a walk (close to an hour) from the main downtown area but still doable depending on where you start.
There is no ocean access here, but it is a great picnic spot.
Another walkable beach from downtown Kona is Kahalu'u Beach Park, again depending on where you start. You will find the best snorkeling in Kailua-Kona here! 
This beach is south of Magic Sands Beach Park.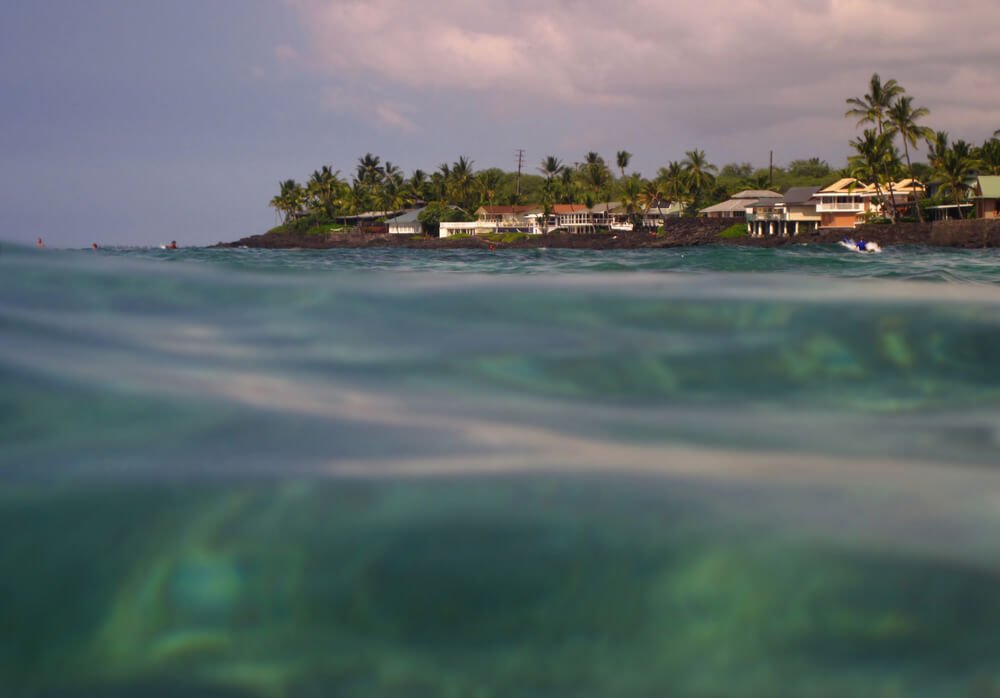 Head all the way north to the end of Ali'i Drive to stop at Kamakahonu Beach. This beach is sometimes referred to as "Keiki beach," meaning "kids beach," because of the calm waters.
The beach is an excellent spot for water sports. It is also within proximity to Kailua Pier.
At Kamakahonu, you will also find Kona Boys Beach Shack.
They offer all sorts of rentals, including: snorkels, kayaks, stand-up paddleboards (SUP), body boards, chairs, umbrellas, coolers, life jackets, bikes, and dry sacks, right from the beach!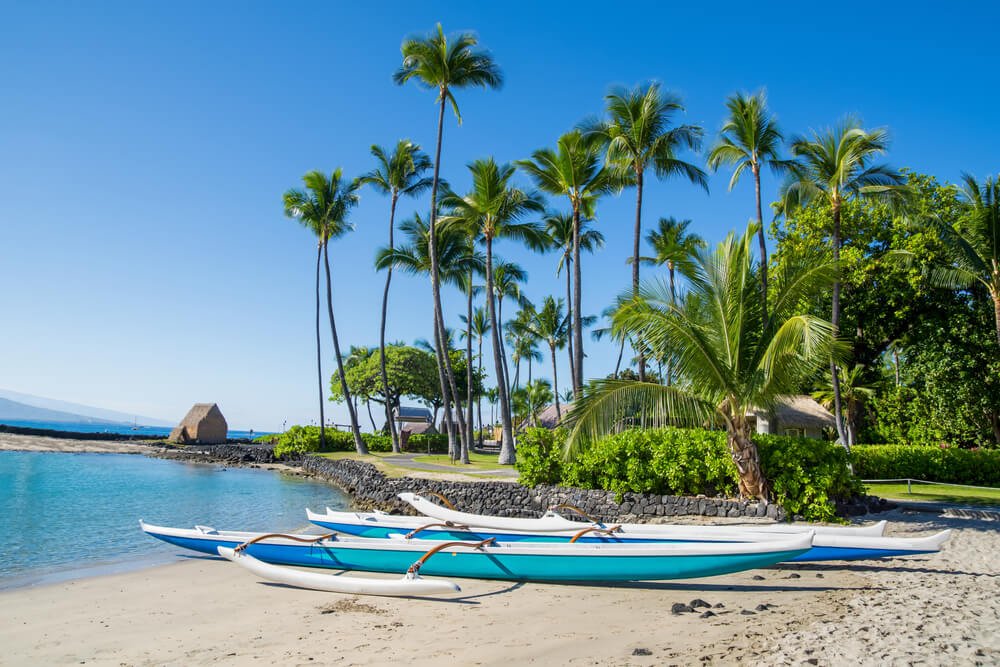 You can reserve your gear ahead of time on their website, too.
Another way you can get to the beaches besides walking or driving is to take the Kona Trolley to reach the pier. It is only $2.00!
The trolley also stops at Magic Sands Beach Park, Kahaluu Beach, along with restaurants, hotels, and Water Front Row. It is super convenient!
You can also rent a bike to make getting to and from the Kailua-Kona beaches even more accessible!
Go on a helicopter tour to see lava flows from above.
One of the coolest things to do in Kona is embark on a helicopter tour which will take you over Hawai'i Volcanoes National Park!
​This is a great way to see the island from an entirely different perspective.
Melt your stress away with a hot tub spa experience.
Before you leave the island, you can reset your system in a relaxing hot tub with a massage.
There are multiple places to get a massage and soak in a hot tub. I just love Mamalahoa Hot Tubs, south of Kona in Kealakekua.
The saltwater teak hot tubs are outside, with the option for a night soak under the stars. You will enjoy plenty of privacy as little thatch huts surround these teak tubs. There are also lovely outdoor showers.
The hot tubs are a great option if you are on a budget as it is only $50 for two people, or $60 for a night soak. If adding a massage is too pricey, you will still have the chance to relax and detox.
To boost your healing, they also offer many methods of massage, including hot stone. Massages are a great way to ease muscle tension and release toxins in the body.
Go kayaking or paddleboarding.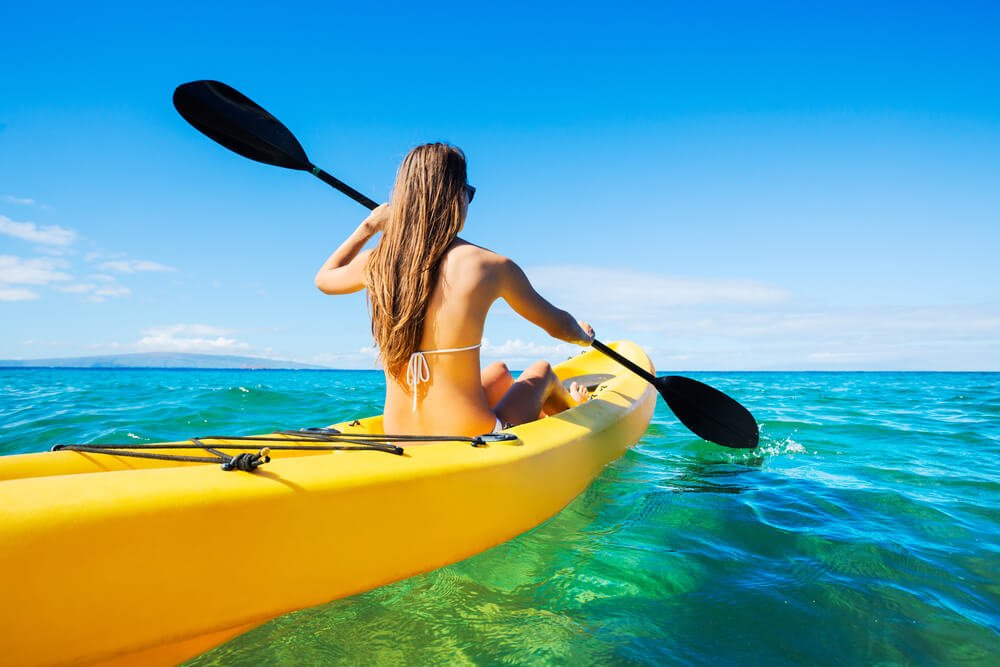 One of the coolest ways to experience Hawai'i is from the water!
Rent a kayak or stand-up paddleboard at one of the many water sport outfitters which will prepare you for all manner of aquatic outdoor activities!
Marvel at the beautiful and historic Hulihee Palace.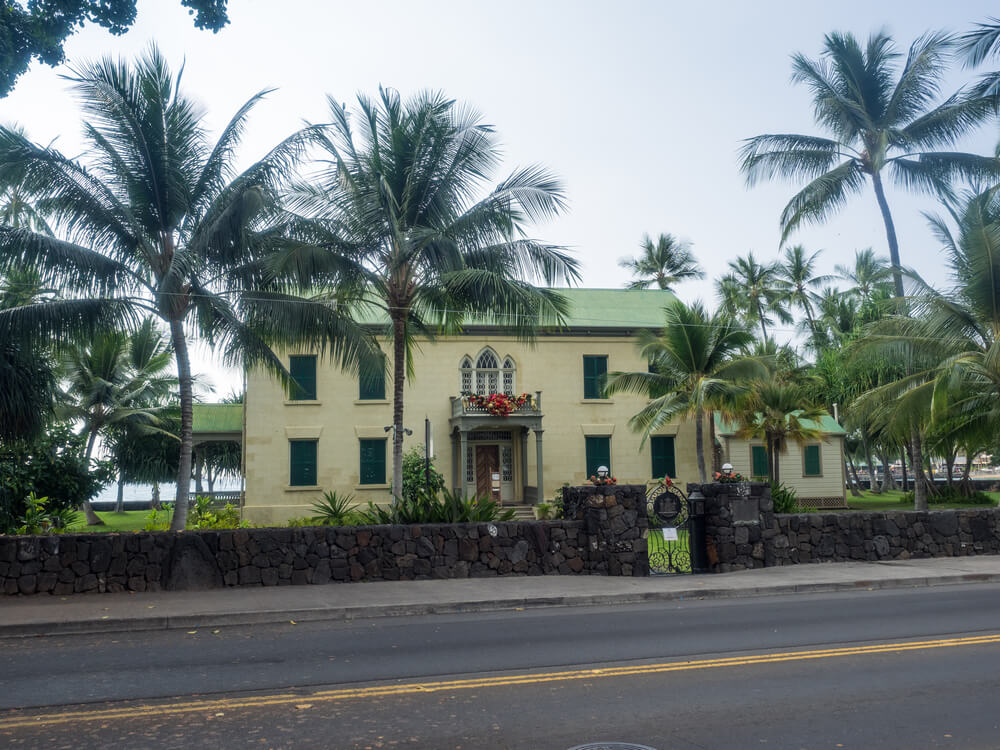 The beautiful oceanfront Huliheʻe Palace is located on Ali'i Drive in Kailua village, and it's a great place to go to learn a little more about the history of the Hawaiian monarchy on the Hawaiian islands, before the U.S. occupation of the Kingdom of Hawai'i.
Built in 1838, Huliheʻe Palace was once a summer home for Hawaiian royalty such as King Kalākaua and Queen Kapiʻolani. It is home to beautiful traditional Hawaiian architecture such as koa wood furniture and beautiful artifacts from Hawaiian monarchs.
There are guided tours of the palace available, at 10 AM and 1 PM daily.
Check out Mokuaikaua Church.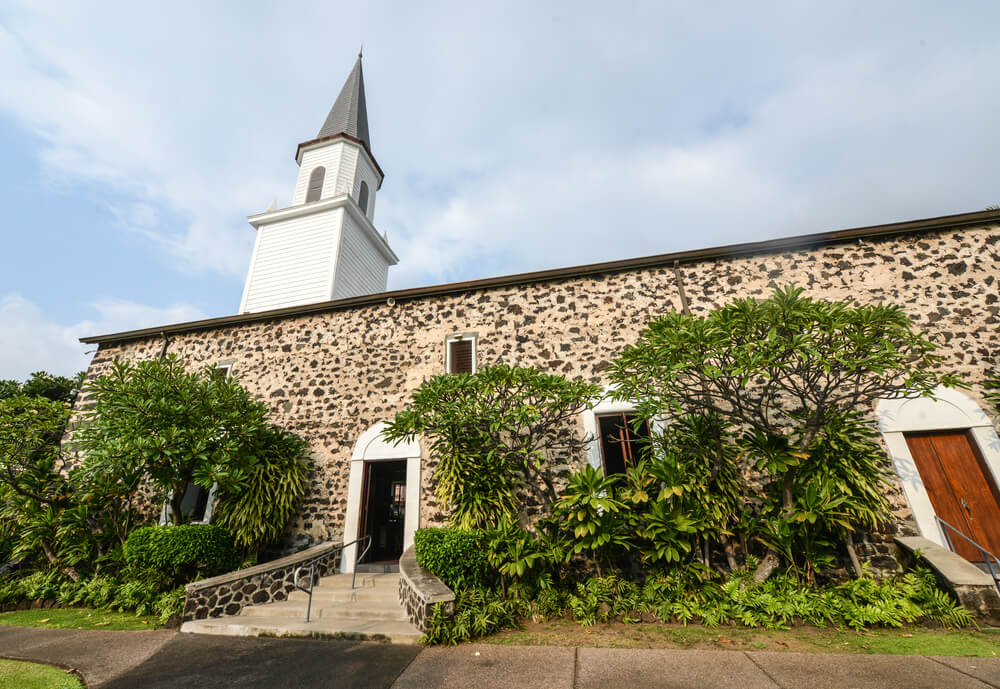 Built in 1820 by two missionaries given permission to operate a church by King Kamehameha II, Moku'aikaua Church was the first Christian church built on the Hawaiian islands.
It's located across the street from Hulihee Palace in a very historic part of Kailua close to Kailua Pier, so it's easy to pop in and visit.
The exterior is now built of stone, after the original structure burned several times, and the inside of the church is beautiful with traditional koa wood decorating the interior
Savor the taste of fresh-caught fish with poke.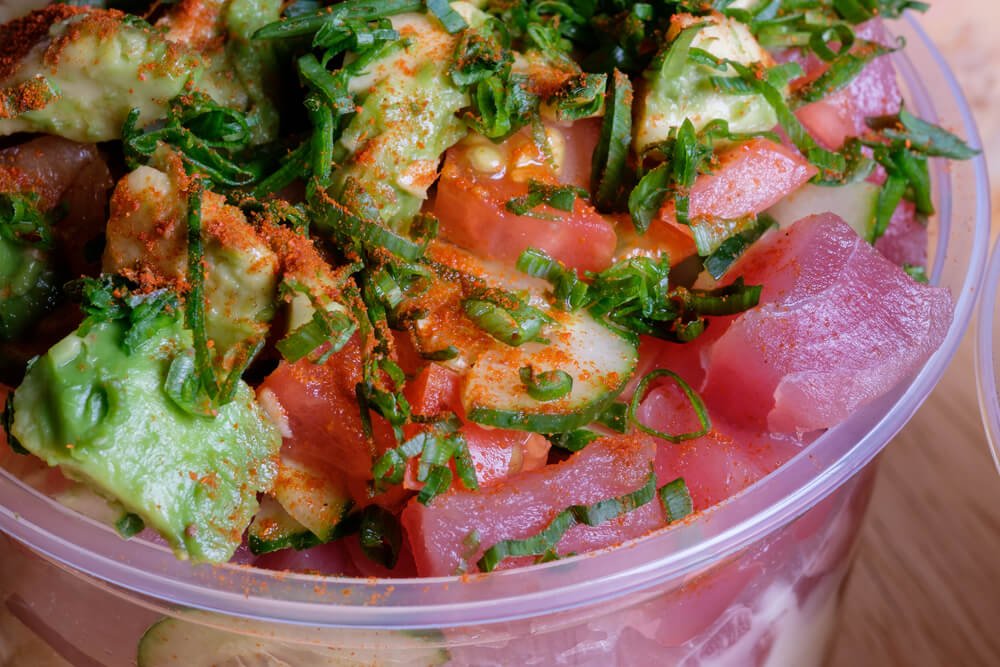 There are countless poke spots in Kailua Kona. Many of them are right on the ocean along Ali'i Drive!
One popular spot for waterside dining is Da Poke Shack. There is also one down south in Captain Cook.
Another great Kona poke spot is Umeke's Fish Market and Restaurant. This restaurant is committed to locally sourcing its food.
That means the fish, vegetables, fruit, and meat are locally sourced whenever possible! As a result, it will be among the freshest food you will have while visiting Hawai'i.
And finally, we have Pau Hana Poke, a tiny hole in the wall. This is a local favorite and also serve as a fish market.
The menu can evolve differently depending on what is available. Local fishermen always provide the freshest fish.
It is take-out only here, so grab some poke and head to a beach.
Snorkel with spinner dolphins at Two Step.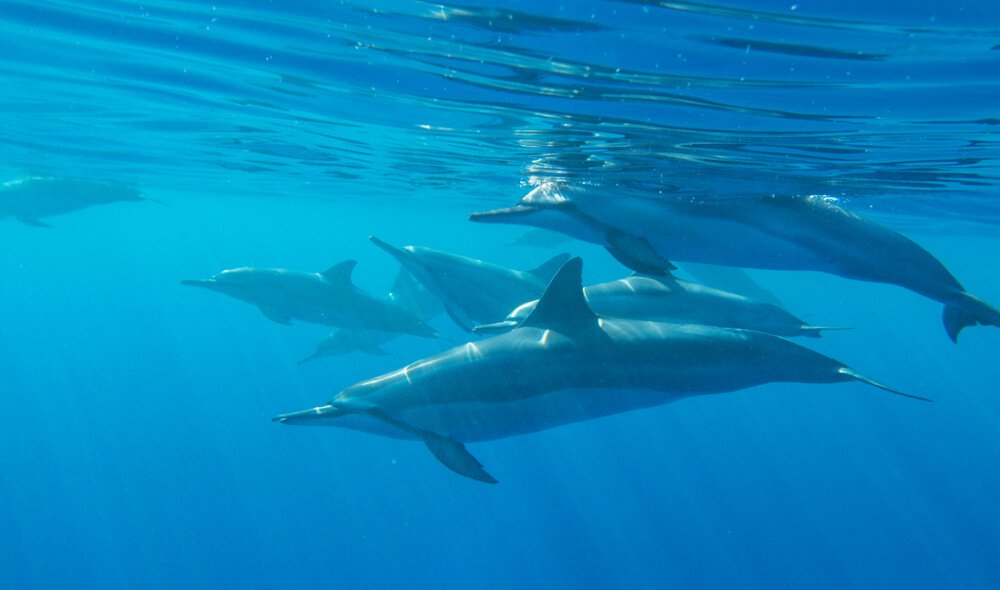 Two Step is one of the best places on the entire island to snorkel!
It is incredible, and you may find yourself swimming among Hawaiian Spinner dolphins. They come to Honaunau Bay to rest, play, and clean their bellies in the sand.
Never will you have as great of a chance to swim with wild dolphins as you do on the island of Hawai'i!
It is best to come here in the morning if you want to swim with the pae'a (that's Hawaiian for dolphin).
Not to mention there are countless fish and coral to view when snorkeling at Two Step. You will also most likely get to see honu (sea turtles).
This spot is south of Kailua Kona by about 40 minutes, but it is totally worth the drive.
Embrace the taste of Kona coffee.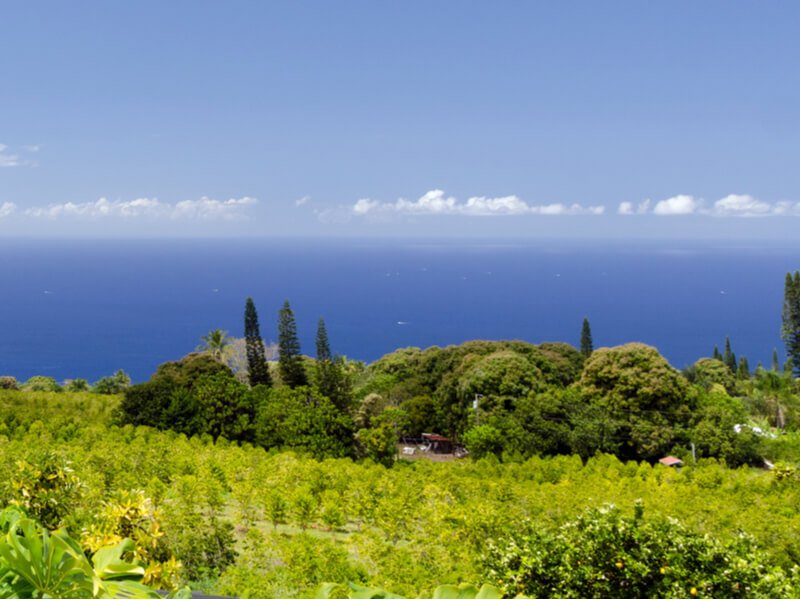 There are numerous coffee farms on the Big Island. You can visit any time of year and you will get to sip on samples of delicious coffee, right from the source!
Greenwell Farms is located out of town in Kealakekua. They were recently voted Hawaii's Best Farm Tour by Hawai'i Magazine!
The tour is fun and informative.. plus, they have excellent coffee!
Hula Daddy Kona Coffee is another great option and is convenient to Kona in Hulualoa. They offer tours by reservation and free coffee tastings.
Even if you do not want a tour, you can come by and try their coffee!
For a farm tour right in town, head up the hill to Mountain Thunder Coffee Plantation. They offer tours with off-road vehicles.
You don't have to walk on this tour; however, if you do want to hike around a bit, they have lava tubes and trails to explore as well. Plus, you get to sample that glorious Kona coffee!
And finally, we have Hala Tree Organic Coffee Farm. I love this farm because it is not only organic, but the property is lovely.
You will get to taste your coffee on a lanai (covered porch) that overlooks the Pacific Ocean while you sip your java.
It is a good idea to call ahead before you visit any of these farms to make a reservation if needed.
Watch the manta rays mesmerize you with a night snorkel tour.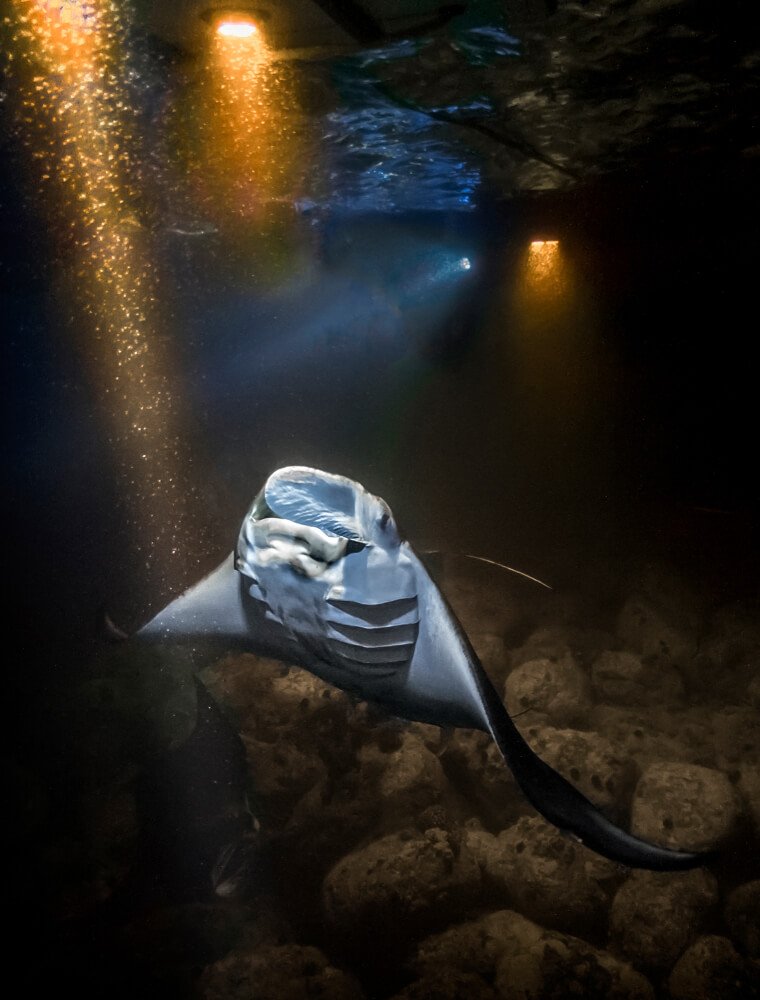 You very well may have gone on your coffee tour and are feeling quite energized!
Take that energy and go for a night dive with manta rays. There are many tour outfitters available that will provide this experience.
It is guaranteed you will swim with the manta rays when you take a manta ray night tour in Kona!
Manta rays are attracted to light, so the tour operators will shine a light in the water to bring the manta rays to you, while you float and snorkel among these gentle giants.
You can also do a night dive with manta rays too!
Fun fact: Manta rays are attracted to light because that is where the highest amount of plankton is for them to consume. The closer to the light they are, the more plankton they can ingest. It's a win-win for everyone!
Grab some beers at the Kona Brewing Company.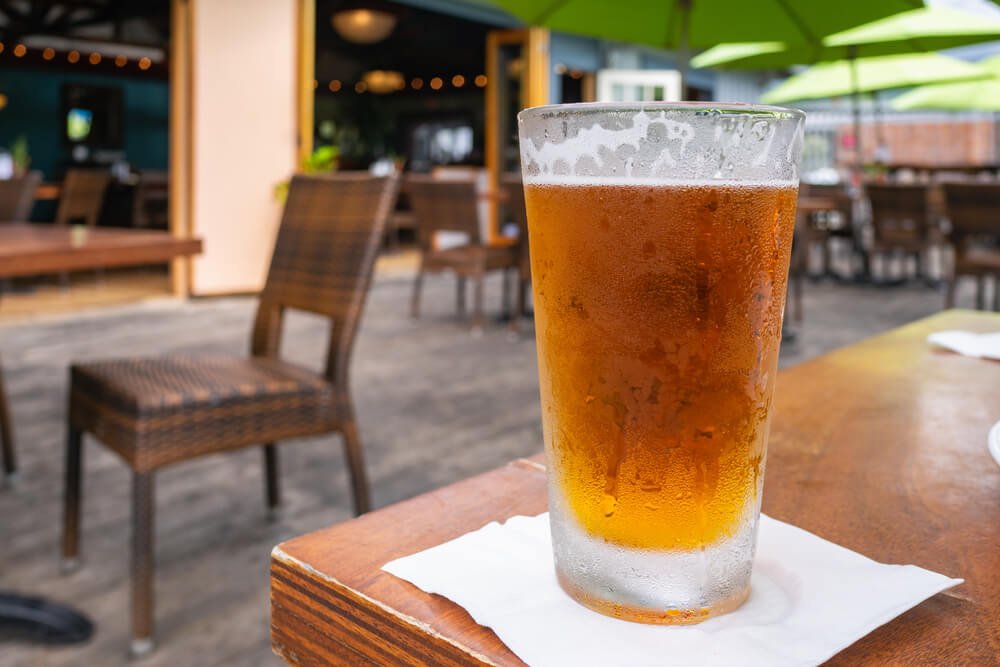 A visit to Kailua-Kona offers excellent opportunities for bar hopping. You can bar hop at many places along Ali'i Drive, plus you just have to visit Kona Brewing Company!
A stop at Kona Brewing Company is a great way to start the night. They have an extensive menu in their tasting room!
This menu has food pairing options to accompany one of their many excellent beers, so it's a great place for dinner and a drink.
Check out the nightlife along Ali'i Drive.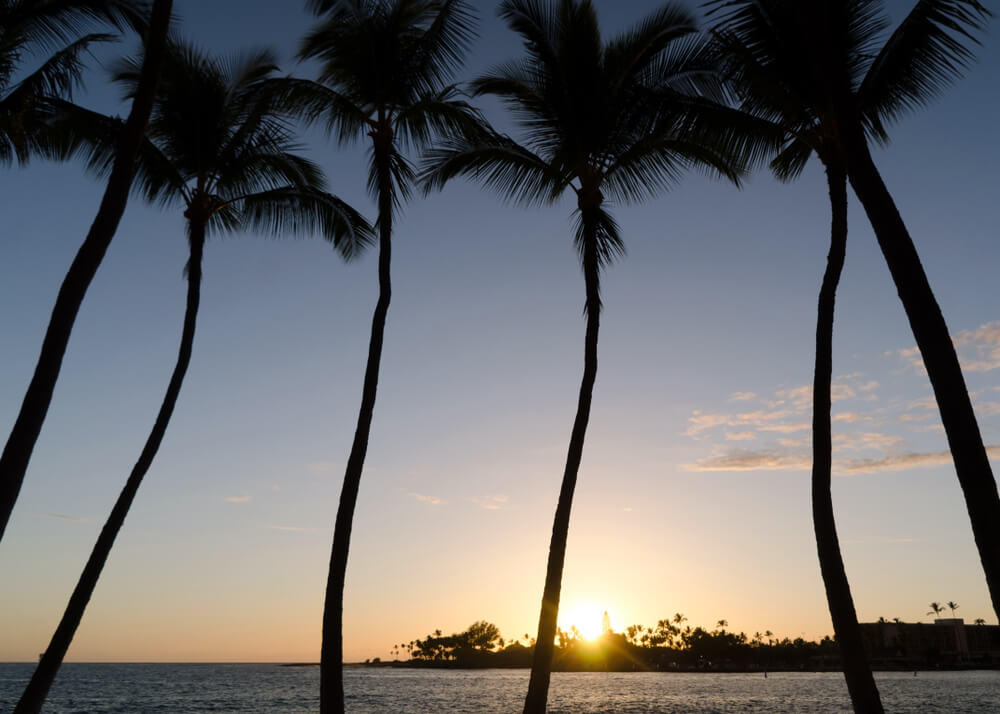 You can then head on over to Ali'i Drive, which is one of the prime nightlife stretches in Kona. It's also a great place to watch the sunset!
Not sure where to start? Laverne's Sports Bar is a popular spot.
I also have had an awesome time at MY BAR + Pizza and more!- LGBTQ Friendly Hot Spot. This bar is inclusive and super fun! They have karaoke, DJs on the weekends, and pool tables.
Sam's Hideaway is also a good spot if you are looking for nightlife. Plus, Humpy's Big Island Ale House offers live music and a selection of over 30 microbrews — great if you enjoyed Kona Brewing Company and want to keep the craft beer train going!
Additionally, you may want to make the trek to Rays on the Bay, located in the Kailua-Kona Sheraton.
It is not necessarily a nightlife spot as they close at 11 PM. However, they offer the unique experience of viewing manta rays from their viewing platform after dark!
Gaze in wonder while whale watching.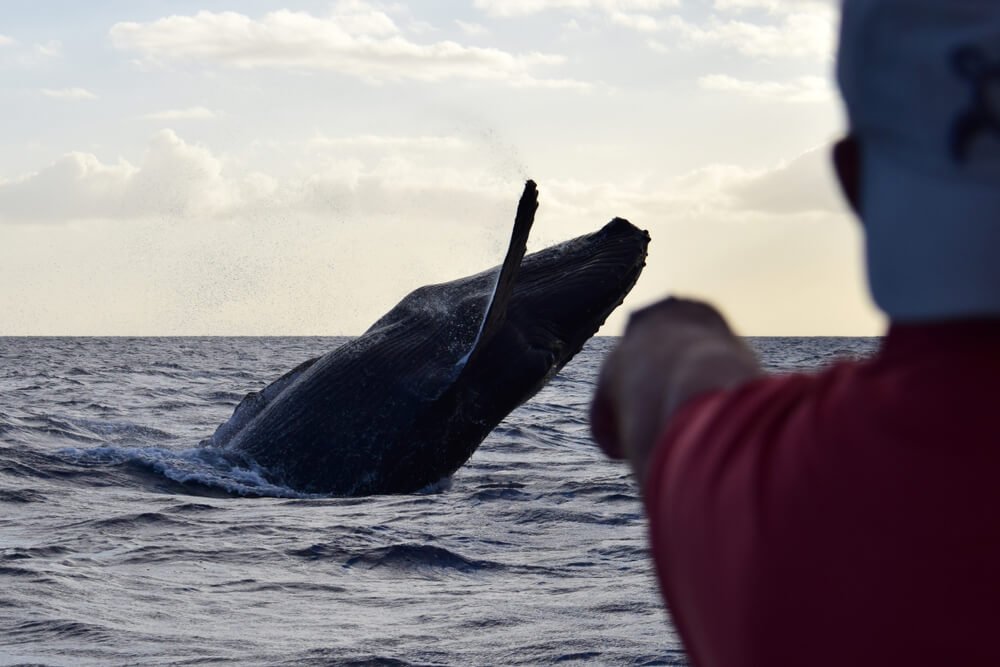 Kona is one of the best spots to see the humpback whale migration, as it is on the west side of the island — which means they swim right past Kona!
The best time to see whales in Hawai'i is from April to December. The Big Island is the only spot in the US where these whales mate, calve, and nurse their young, which means the humpbacks hang out here quite a lot!
There are many tour companies you can use to get your humpback whale watching tour. You will most likely see other sea creatures like dolphins on this adventure, as well.
Going on a whale watching boat tour is one of the most essential things to do in Kona, so be sure not to miss it!
Appreciate plants at Amy Greenwell Ethnobotanical Garden.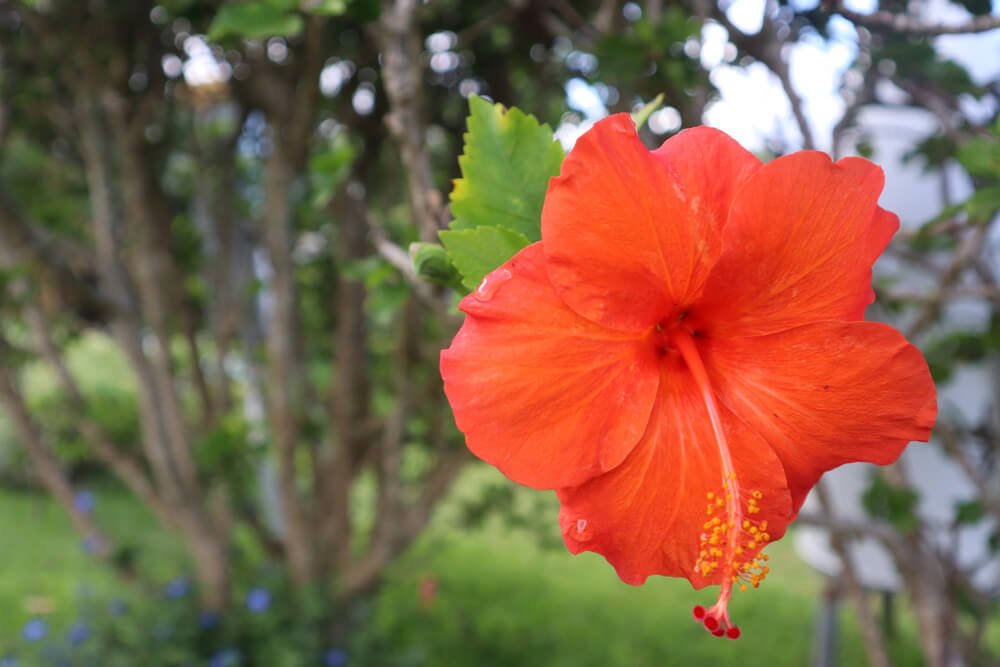 Come to the Amy Greenwell Botanical Gardens to learn about traditional Hawaiian gardening among a historic site.
There are sacred grounds to explore and the Pa'ikapahu Heiau, a sacred temple. There are many rare and almost extinct species of plants preserved here: over 200 native plants, to be more specific!
These gardens are a beloved spot in Kona, primarily because of Amy Greenwall. She was a hula-dancing, plant-loving, and vivacious woman.
She wanted to preserve the Hawaiian culture, and you can do the same with a visit to this special place!
Sample tasty tropical fruit at a farmer's market.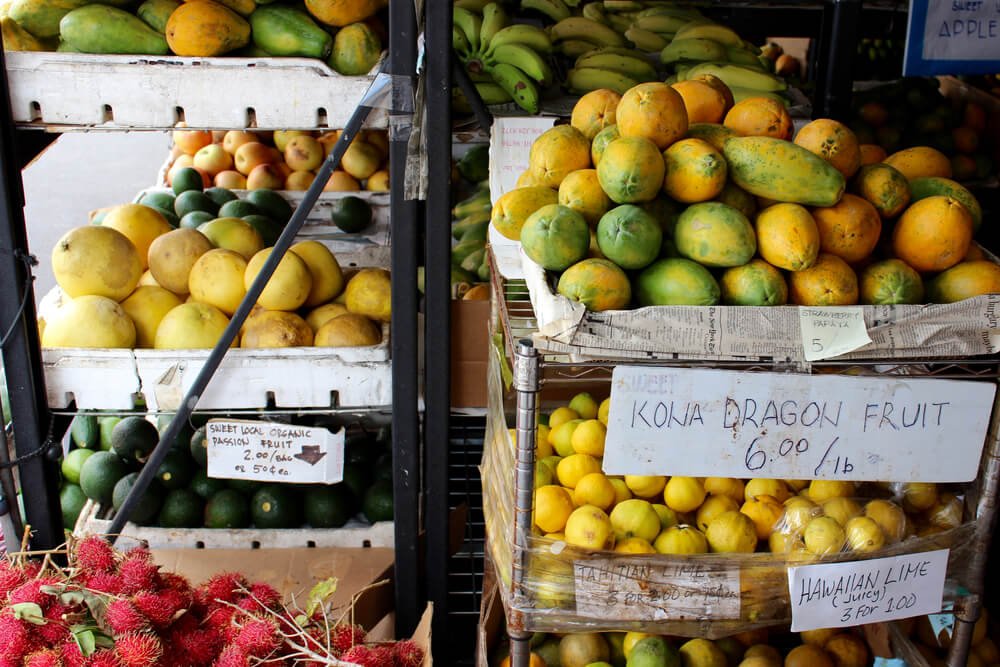 There are many farmers' markets in Kailua-Kona. You can find mangos, soursop, rambutan, bananas, and more, depending on the time of years!
Plus, you can discover sweet breads, honey, local products, and artisan jewelry.
The Kona Farmers Market is located right in downtown historic Kona Village on Ali'i Drive. It runs Wednesday through Sunday, so there are plenty of opportunities to hit up this great market.
You can get flowers or lilikoi (passionfruit) as you enjoy a day strolling the market in Kona!
The Pure Kona Green Market happens on Sundays in Captain Cook. It is a beautiful market with many wonderful products made by local farmers and artists.
The market is at the Amy Greenwell Botanical Gardens, so perhaps your visit to the gardens could correspond with a visit to this weekly market.
Additionally, the Ho'oulu Community Farmers Market is a great choice. There are fewer purveyors of fruits and veggies than the other markets.
However, the market is excellent if you are looking for arts and crafts produced by locals. It is held on Wednesdays.
Continue your connection with Hawai'i by learning to hula.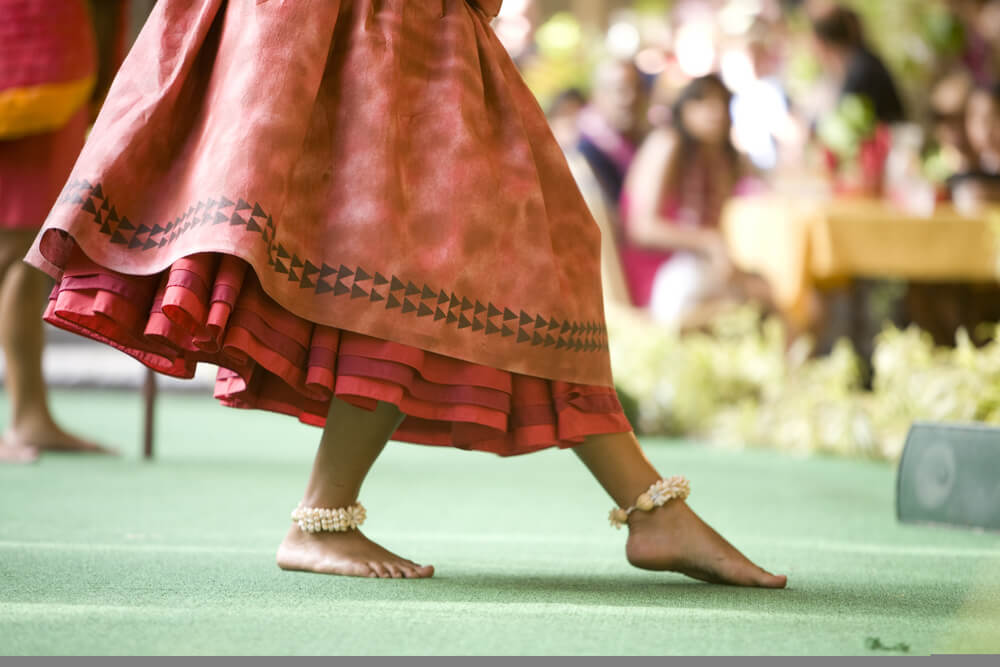 There are many studios to learn some hula when you visit Hawai'i! A lot of people confuse hula with Polynesian dance, but hula is a lot less fast-paced than Polynesian dance.
So, what is hula? It is a series of hand gestures that tell a story of the land and people of Hawai'i, following the lyrics and music of a song.
As you gesture with your hands you rock your hips back and forth creating a beautiful, mesmerizing dance that honors the earth, the sea, and the sacred traditions of ancient Hawai'i.
You can find hula lessons at the Sheraton Hotel, The Four Seasons Hotel, and Mani Lani.
Lehua Rose Weddings also does hula and lei making classes. You can also find free hula lessons at Kaloko-Honokohau National Historical Park.
Dance into the night at a luau.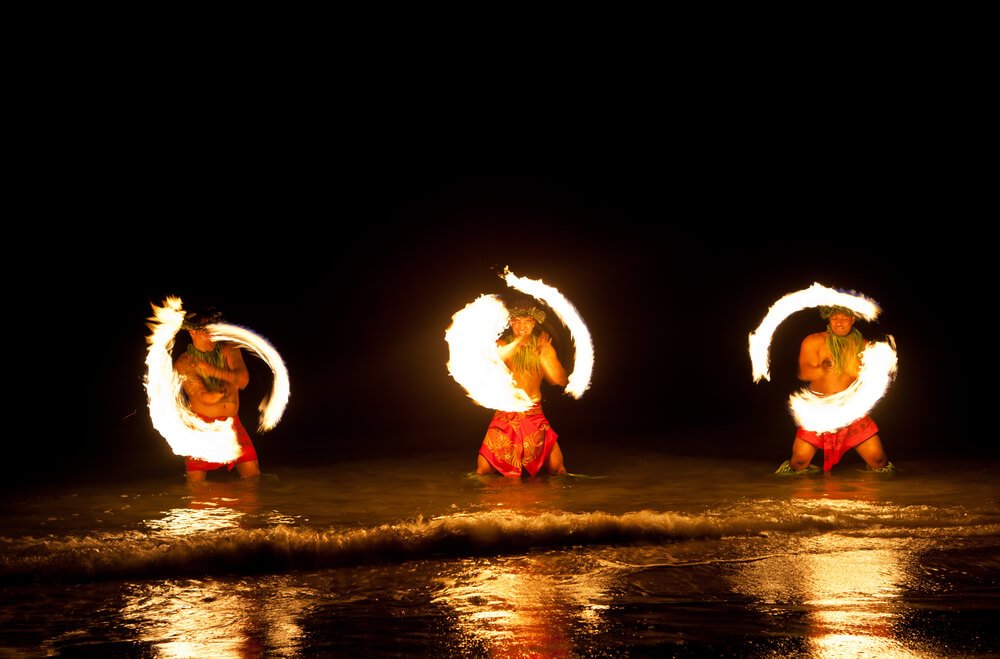 Continue your journey of connecting with Hawaiian culture and the aloha spirit with a luau! There are many options for luau experiences on the island.
We like Voyagers of the Pacific at Royal Kona Resort as they provide some great hands-on experiences.
You can make a lei, learn hula, and see demonstrations of Polynesian arts. But, of course, a luau is not complete without pig roasted in an imu, an underground oven.
Your reservation at this luau includes all activities, a dinner buffet, and drinks from the bar.
Try out scuba diving.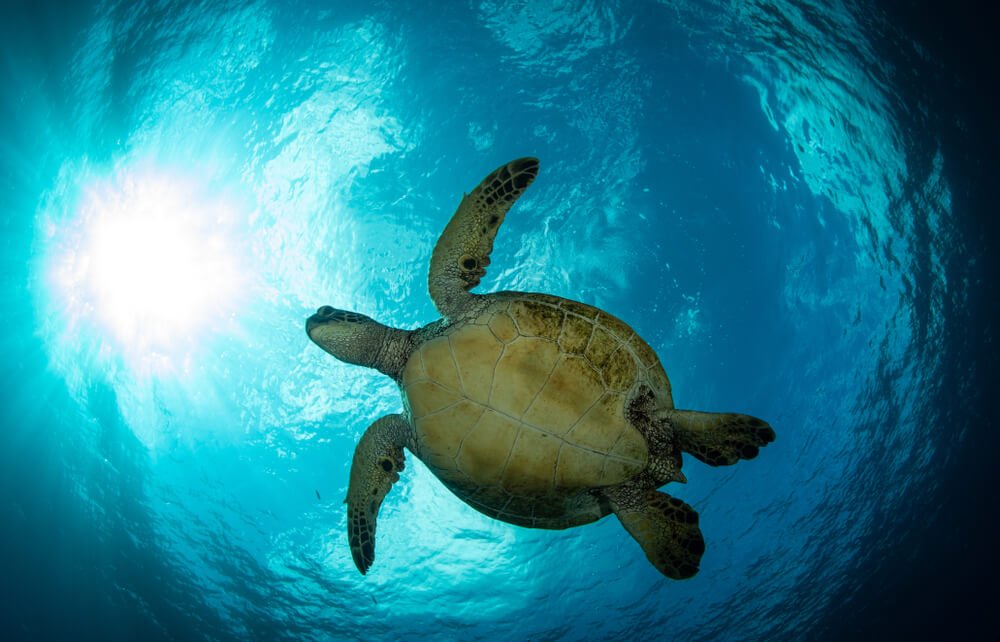 One of the best ways to see more of the underwater world of Hawai'i is by diving!
Whether you're already PADI-certified to dive or you'd like to try diving for the first time, there are a variety of scuba schools in Kailua-Kona that can make that happen.
A few we recommend are Kona Honu Divers, Kona Diving Company, and Big Island Divers.
Shop your heart out in Kailua-Kona.
The Kona Trolley is an excellent resource for a shopping adventure!
You can make your way to all the major shopping centers via this convenient trolley.
Stop at areas like Coconut Grove Marketplace, Kona Ali'i Gardens Marketplace, and Kona Inn Shopping Village.
At Coconut Grove, you can hit up Kanaka Kava, Island Lava Java, and ABC Stores for souvenirs and mini-mart products, or try Ali'i Gardens Marketplace for great eats. And of course, you can't miss TJ's BBQ!
Don't forget to hit Kona Inn Shopping Village, right off Ali'i Drive. It is considered the marketplace with the best view, where you can find boutiques, galleries, clothing stores, and excellent restaurants.
You can also head to The Shops At Mauna Lani, where you can participate in a lei-making class.
Alternately, check out Keauhou Shopping Center, where you can find bookstores, boutiques, and live music.
Day Trips from Kona
Wind your way up the coast to Pololu Valley and Hawi.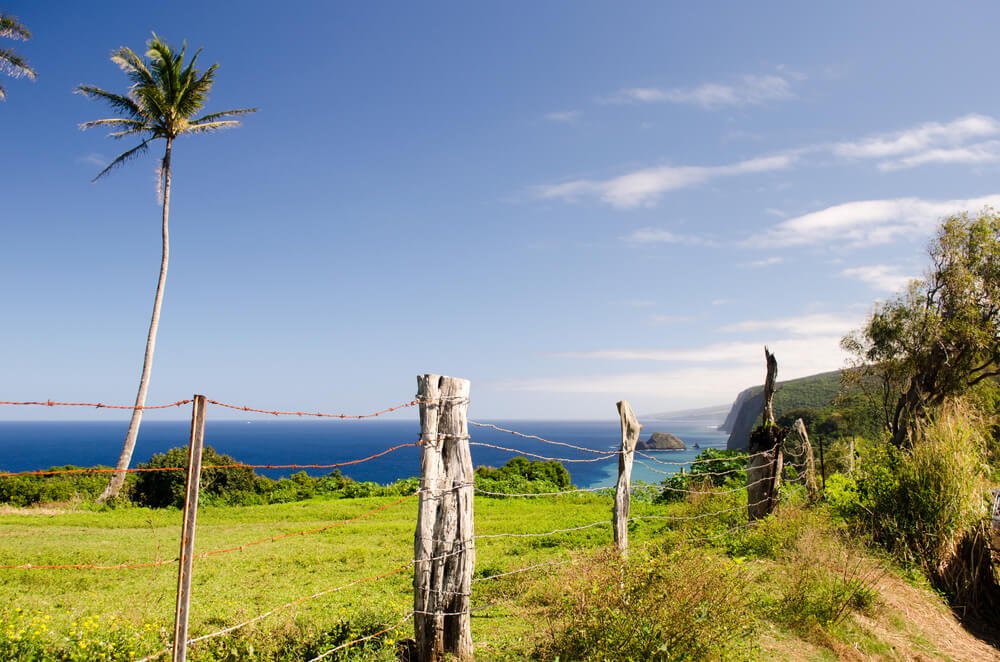 On your way to Pololu, you will pass through the quaint historic town of Hawi. This is one of my favorite spots on the island!
It is truly magical and worth the one-hour and ten-minute drive up the coast!
Not only is the town just fantastic, but the drive is also wonderful, too. There is also access to beaches and snorkeling here.
While Hawi is pretty tiny, there are many great shops, galleries, and restaurants to hit. Plus, they have a weekly farmers market.
Sweet Potatoe Kitchen serves some of the best vegan food I have ever had. The food is made with love and care. Bamboo Restaurant & Gallery is also a nice choice for Pacific Rim fare with an artistic flair.
You can also visit Kohala Coffee Mill. The name of this coffee shop is a nod to the history of this area as it was once the location of a sugar cane mill.
Admire the Pololu Valley.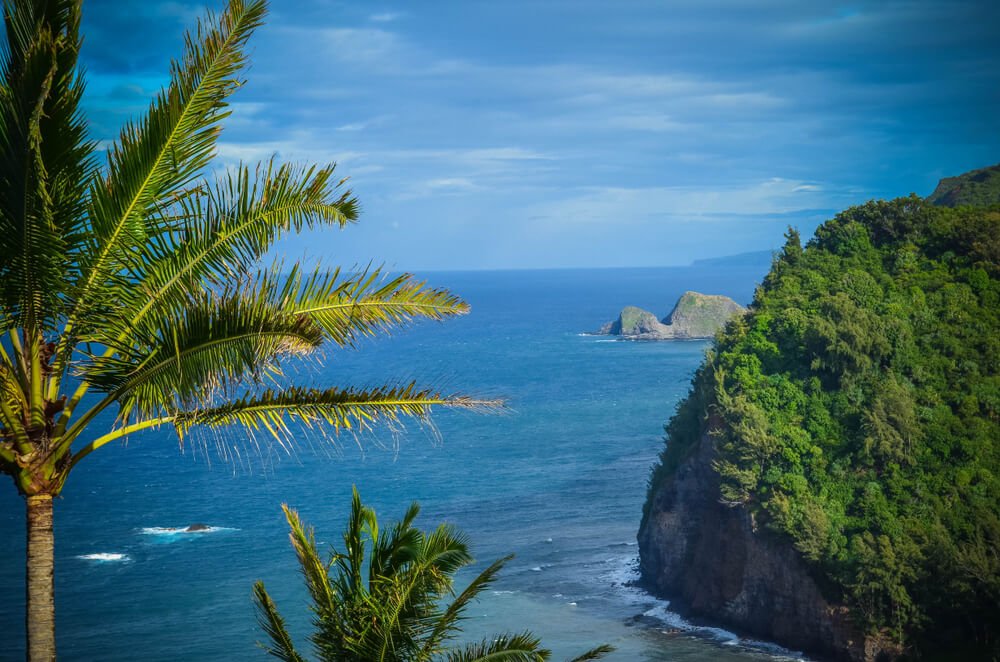 As you continue your adventure in the Kohala moku (district), you end at the northern tip of the island at Pololu.
You can park near the lookout to view stunning green hills descending into the ocean, but don't stop there. Instead, hike down the pali (cliffs) into the enchanting Pololu Valley.
Down in the valley, green cliffs, black sand beaches, and ocean views will surround you. They also have swings down here for you to enjoy!
Take note: the hike down is steep. It is slippery and muddy after it rains.
Visit the peaceful Puʻuhonua o Hōnaunau National Historical Park.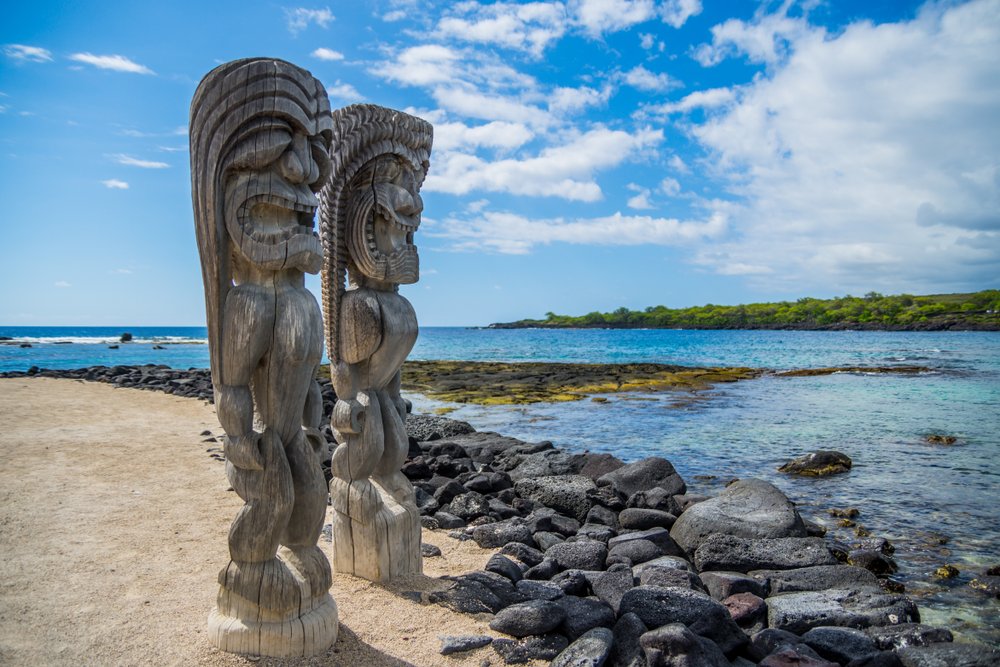 There are two historic parks accessible from Kailua-Kona: Puʻuhonua o Hōnaunau National Historical Park and Kaloko-Honokohau National Historical Park.
Puʻuhonua o Hōnaunau National Historical Park is south of Kona in Hōnaunau, HI. It has always been a place of peace.
Puʻuhonua is known as "the place of refuge." No fighting was allowed to occur here. So much so that criminals who broke the Kapu laws of ancient Hawai'i could come here for refuge — if they could make it. It was beneficial for those that committed crimes with the consequence of death.
You can also visit the Royal Grounds outside the Pu'uhonua. They offer self-guided walking tours and ranger-led tours.
Finally, take the hike to Ki'ilae Village, an abandoned fishing town for 2.5-miles of mountain views.
See the sacred Kaloko-Honokōhau National Historical Park.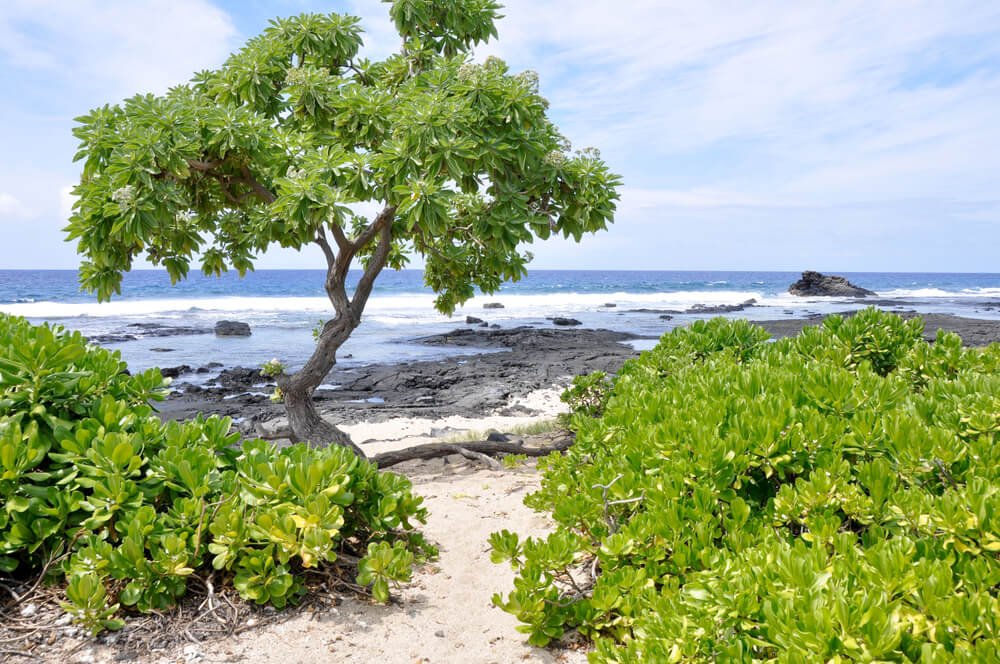 Kaloko-Honokōhau National Historical Park is a sacred place to Native Hawaiians.
The inhabitants of Kaloko-Honokōhau lived in this barren land of lava rock for centuries. They revered the land, and it is said that they became one with the spirit of Kaloko-Honokōhau.
They survived by fishing and creating aquaculture ponds, and they were experts at finding fresh water in this desolate area.
Today, you can learn more about the history and view wildlife such as green sea turtles. They like to hang on the rock here; just give them space!
You can also hop in the water and snorkel here. Please, always use reef-safe sunscreen; it's the law (and it's also just the right thing to do!).
Escape the crowds at Makalawena Beach.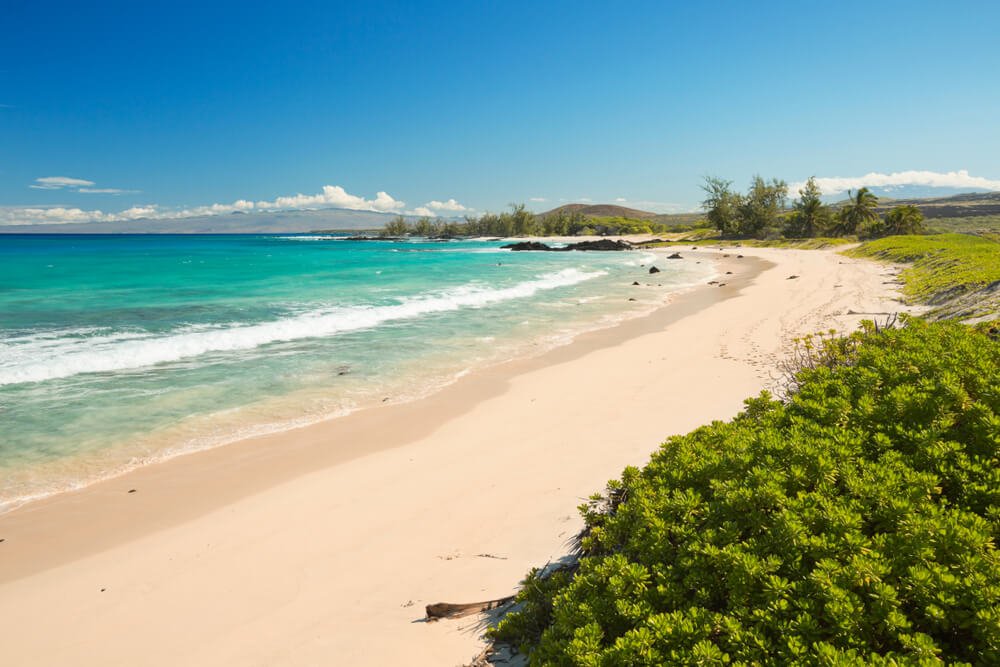 The North Kona coast has a plethora of beaches to explore. Most of them require a little trekking to reach.
But once you do, you will find white sand beaches, black sand beaches, and calm waters to swim in!
Makalawena is a treasure. You will want to head towards Mahai'ula Bay between the 90 and 91-mile markers on Highway 19 to reach the trailhead for Makalawena Beach.
At Makalawena, you can enjoy the calm, blue waters of Pu'u Ali'i Bay.
You can also enjoy multiple landmarks and beaches on your 1-mile hike, including Hayden Cove, Mahai'ula Bay Beach, and Pu'u Ali'i Beach.
Check out Manini'owali Beach and Kua Bay.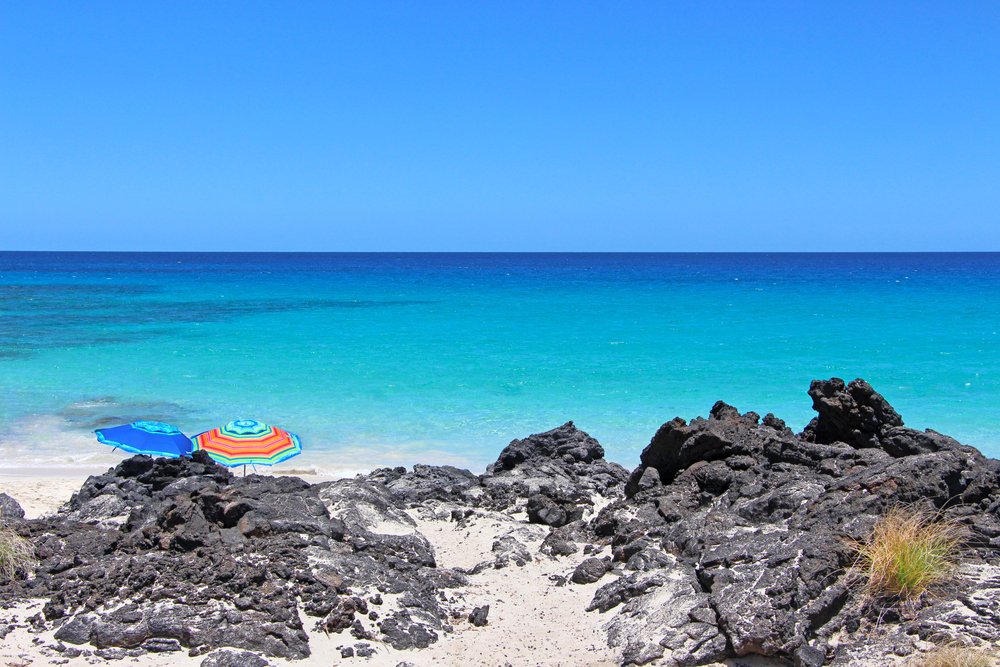 This is another one of the most spectacular beaches on the Kona Coast and it's absolutely worth a day trip from Kona.
It's one of the most beautiful clear water beaches in the United States, so it's definitely worth saving some time to come here.
It's a great place for bodyboarding, snorkeling, and just relaxing on the beach and enjoying the contrast between the soft white sand and brilliant blue sea.
Marvel at Kalahuipua'a Historic Park.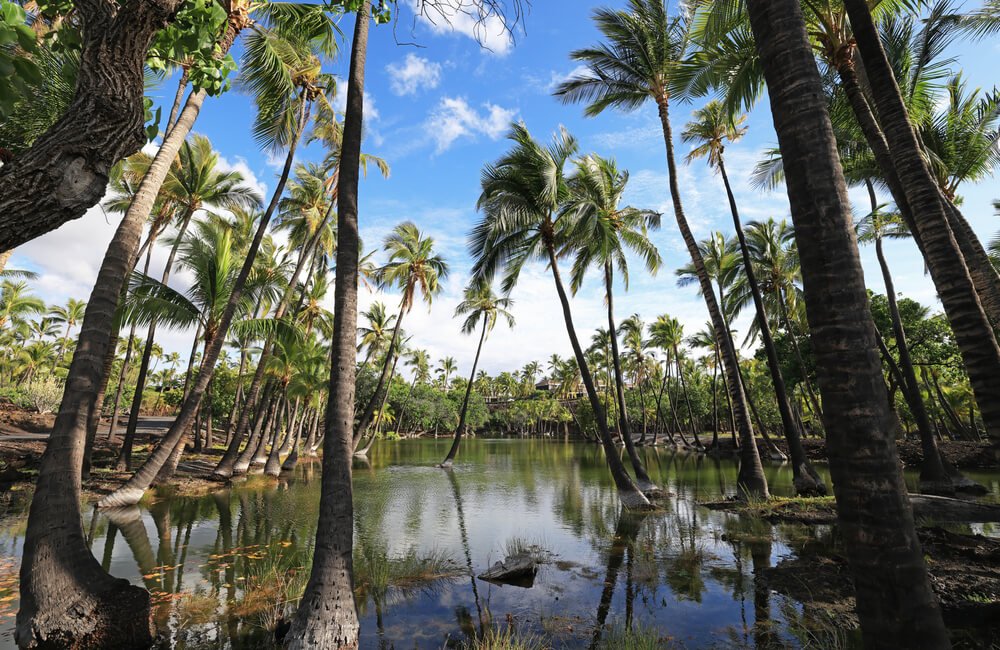 Located in Waimea, the Kalahuipua'a Historic Park is best known for its unique natural fishponds as well as its lava tube.
It's easy to do a quick hike to explore more of this beautiful area of the park!
Relax on Lone Palm Beach (Keawaiki).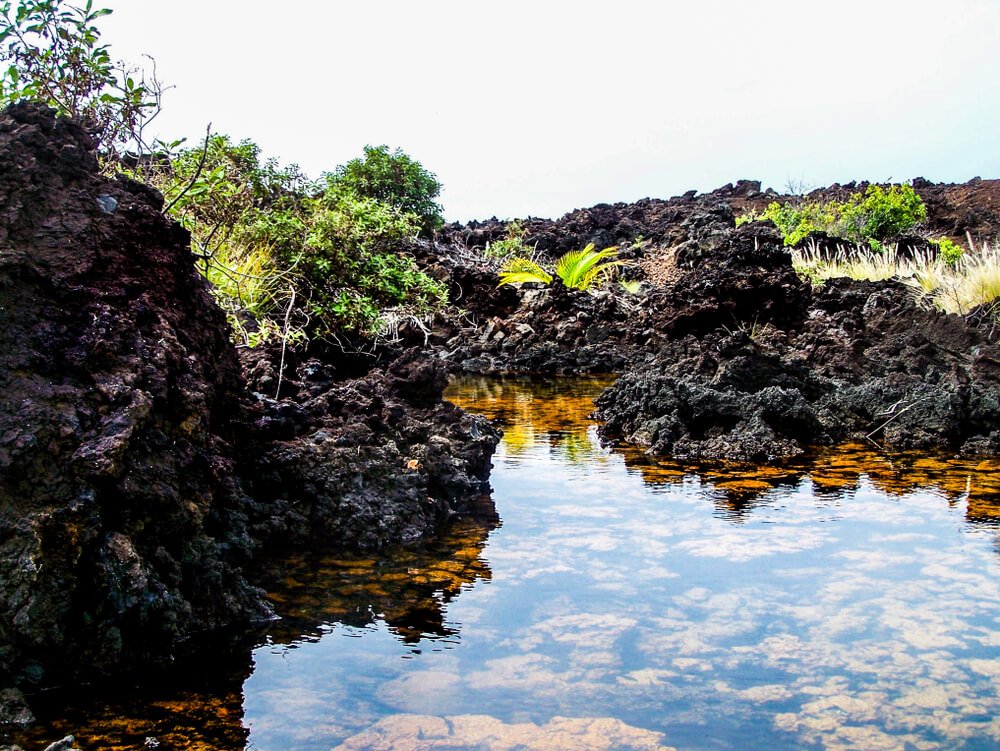 Lone Palm (Keawaiki) is located in the South Kohala moku.
The beach is black sand, and there are beautiful golden pools (which are not suitable for swimming, due to the sensitive ecosystem) along the trail.
But don't worry: there is plenty of ocean to enjoy once you reach the beach. Plus, there is a freshwater spring! You will hike across harsh lava fields to reach it, so wear boots.
To reach the trailhead, park at the ʻAnaehoʻomalu Bay parking area and hike south. There are restrooms and showers at this trailhead, too.
You can also access Lone Palm at mile-marker 79 on Highway 19. From here, you will hike north.
To reach these beaches, you will hike a few miles, but trust me, the hike is so worth it!
Whichever way you go, be sure to wear reef-safe sunscreen and a hat, as you will be pretty exposed to the sun on your hike. There is no shade.
See some more Hawaiian spinner dolphins at Kealakekua Bay.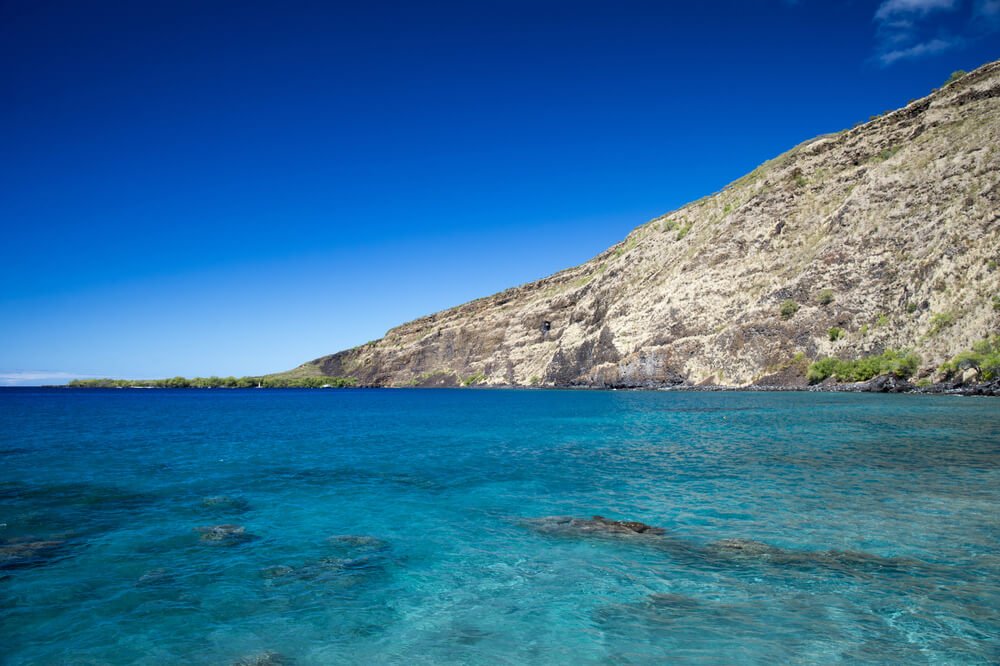 Kealakekua Bay is a great spot for water sports, which presents the opportunity to swim with dolphins if you're lucky, or dolphin watch from land if you prefer not to swim!
Depending on what you prefer, you can kayak, snorkel, or scuba dive here: all of the above are amazing choices!
Marine life conservation is a focus in Kealakekua Bay. It is also a historic location, as it is where Captain Cook first landed on the island of Hawai'i.
He was the first Brit to land in the islands. But, unfortunately, he was killed in a skirmish right on Kealakekua Bay (to be clear, it was definitely his fault — trying to kidnap kings usually doesn't go over well).
You'll find the Captain Cook Monument located on this bay marking this historical site.
Nāpo'opo'o Beach Park, on the southern end of Kealakekua State Park, is where you can find this monument.
There is also a hikiau heiau (sacred temple) on the bay's east side near Nāpo'opo'o Pier. This temple is to honor the Hawaiian god Lono.
He is the god of rain, music, fertility, agriculture, and peace. It was said he came to earth on a rainbow… so it is perhaps no surprise that the Big Island of Hawai'i is so blessed with rainbows!
Look in wonder at ancient petroglyphs.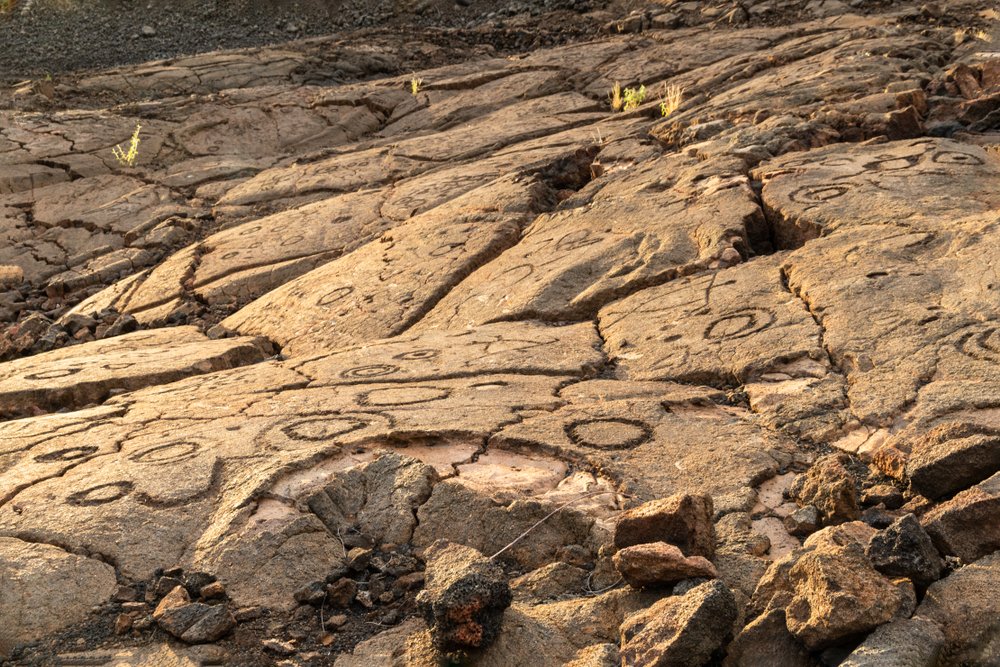 Get your hike on at the Waikoloa Petroglyphs Reserve and the Puakō Petroglyph Archeological Preserve.
Both are north of Kona in Kohala. If you are interested in history, these places will be unique!
At both parks, you can see many images etched into the lava rock. You will see sea turtles, human forms, spirals, and more. They have a high concentration of petroglyphs. The exact age of the petroglyphs is unknown, but it could be anywhere from 500 to 2,000 years old.
You can spend an afternoon on a petroglyph tour! So get your hike on and enjoy checking out these historic pieces of art from the ancient Hawaiians.
Plan your trip around a hula festival.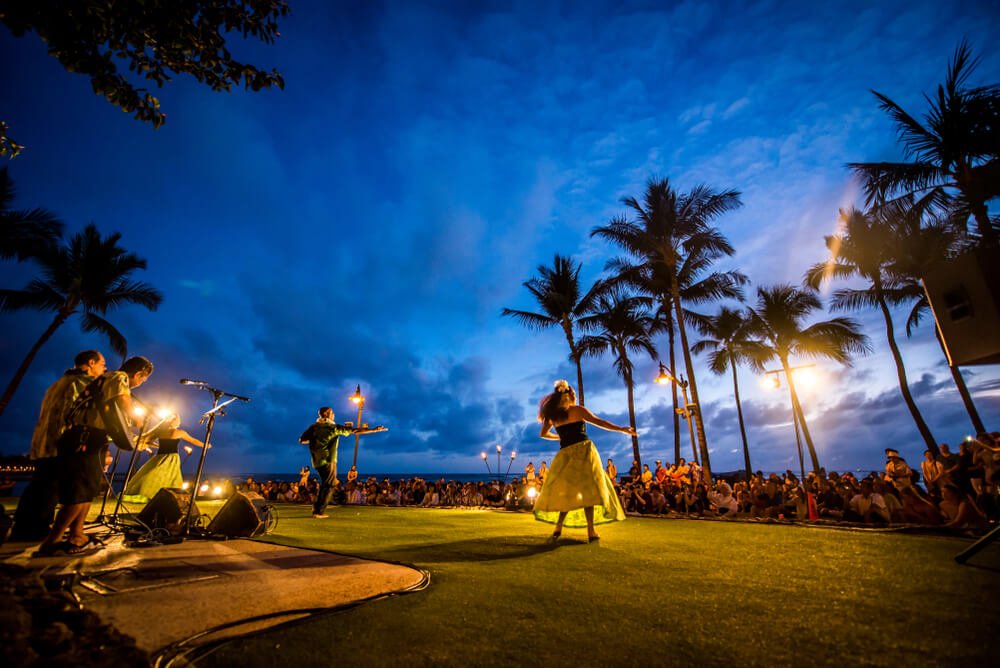 If you want to see hula performers, the Big Island has many festivals to enjoy!
The most famous of these is the Merrie Monarch Festival in Hilo. It happens the week after Easter every year and is one of the world's most renowned hula and Polynesian arts competitions.
The Iolani Luahine Hula Festival and Hula Scholarship Competition happens in January or February, right in Kona.
Another option is the Queen Liliuokalani Festival, which happens in Hilo in September.
There is also the Moku o Keawe International Festival which occurs on the Kohala Coast in November.
Make the trek down south to Hawai'i Volcanoes National Park.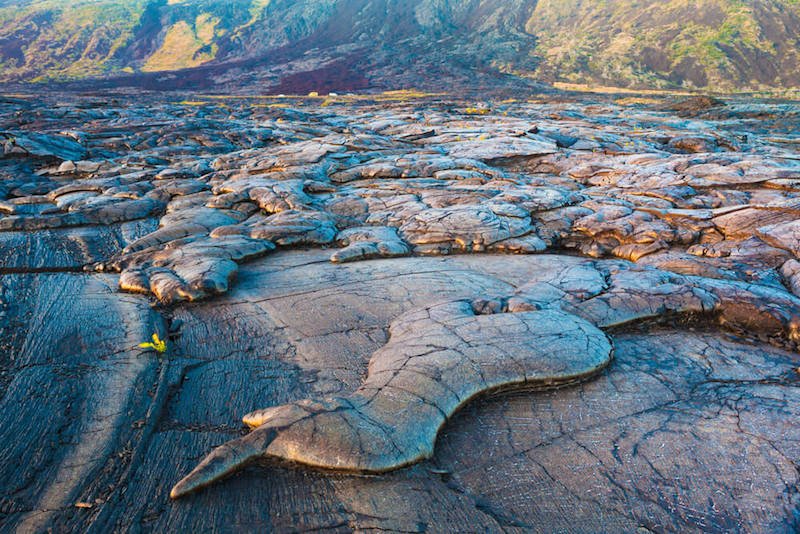 If you come to the Big Island, visiting this national park is essential!
You can get there from Kona two ways. Both take about 2 hours to drive, and there are great stops along the way.
I suggest getting a super early start and taking the southern route on the way there and the northern route along Saddle Road on the way back.
As you venture south, you will drive past some major landmarks of the Big Island. This includes South Point (Ka Lae), the Green Sands Beach (Papakōlea), and Black Sands Beach (Punalu'u).
South Point is going to be reasonably accessible as you can drive there from Highway 11. You can also hit Green Sands Beach; just take note it takes 2.5 miles to hike to the beach from South Point.
Punalu'u is easy for a quick stop. You will also want to check out Punalu'u Bake Shop on your way. This place is famous for its malasadas and sweetbreads. Hanahou Restaurant is also my favorite spot for a burger on the island.
Once you reach Hawai'i Volcanoes National Park, you will have the opportunity for hiking. Take your pick of what ecosystem to immerse yourself in: there are rainforests, desolate lava fields, and craters.
You can also drive along Chain of Craters Road, where you can find endless hiking trails. Including one with access to petroglyphs. The road ends at the famed Hōlei Sea Arch.
Halemaʻumaʻu Crater, in the Kilauea Caldera, cannot be missed. It is best to view this at dusk or night. You can view the steaming crater, which glows red from the magma bubbling below.
On your way back to Kona, I suggest stopping at Mauna Kea Observatory for a stunning show beneath the stars. There is no better place in the world than Hawai'i to view the night sky!
Indulge your sweet tooth with a cacao farm tour.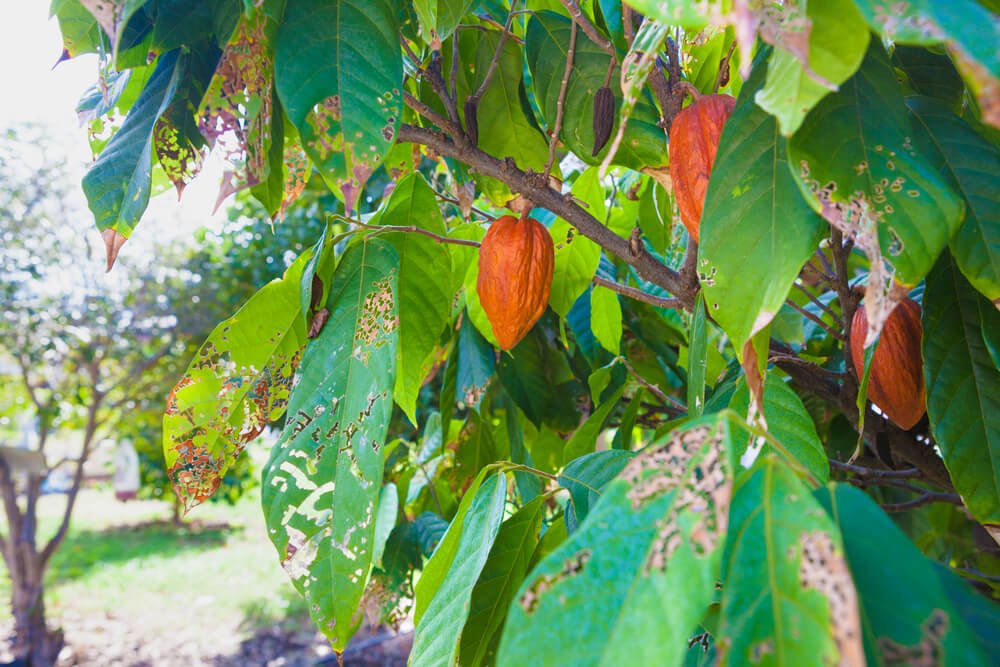 There are quite a few cacao farms on the Big Island where you can tour the trees and taste the chocolate made with the cacao plant.
Cacao is a tree with yellow oval fruit. The seeds of the fruit are used to make cacao, which is later converted into chocolate. The fruit is also pretty good.
Kuaiwi Farm is a great spot for this activity. While their coffee farm tour is popular, you can also take a candy-making class with unlimited sampling. Yum!
You can also visit the Original Hawaiian Chocolate Farm. You can come here for a tour and sample their milk, dark, and rare criollo chocolates.
There is nothing like organic chocolate right from the source!
***
The Big Island is one of my favorite places in the world. I miss the energy and the views almost every day. You will too after you come here.
You will awaken your senses to gorgeous, sweet-smelling tropical flowers and fruit. You will hike and swim with dolphins over stunning coral reefs. You will eat poke of fresh-caught fish, sip on beers at Kona Brewing Company, or dance hula.
The people will be welcoming and warm, excited to show you aloha and hospitality. Please respect the natives of Hawai'i. This is their island, and you are merely visiting. Treat the land and the people with love.
You will learn the meaning of the aloha spirit. This is the most incredible privilege of spending time in Hawai'i. An attitude of love and gratitude is at the heart of the meaning of Aloha. You will find yourself saying, "Mahalo (thank you)" for encountering such a beautiful sentiment to bring home with you.
A trip to Hawai'i will be eye-opening and cleansing. You will have a renewed sense of presence when you return home. It will live on deep in your soul for years to come. Aloha. Malama pono (take good care).
Allison is a writer, herbalist, musician, and lover of nature. She is an avid traveler and backpacker, having traveled throughout most of the United States and through parts of Asia and Europe. She has lived in Hawaii, Philadelphia, New Jersey, Boston, and of course, California. Allison has lived in California for 5 years, working on farms and in Yosemite National Park. She has been all over the state, enjoying many cities and of course, the many amazing outdoor wonders California offers. She currently resides in Aptos, Santa Cruz County, CA.