For the traveler in search of the perfect Balinese getaway, Ubud just might be the perfect destination.
It's the cultural and spiritual hub of Bali, and there's just so much to explore, you're bound to fall in love. 
Art museums, waterfall hikes through lush jungles, and beautiful infinity pools give you so many options to fill your days and make your stay unforgettable.
If you only have a couple days in Ubud to explore, the 2-day Ubud itinerary in this post is your short and sweet guide to get a little bit of everything! 
I've lived in Bali for almost two years now, and during that time, I've visited and shown visiting friends around Ubud countless times. Now it's your turn!
Day One of Your Ubud Itinerary
Start your day with a walk in nature.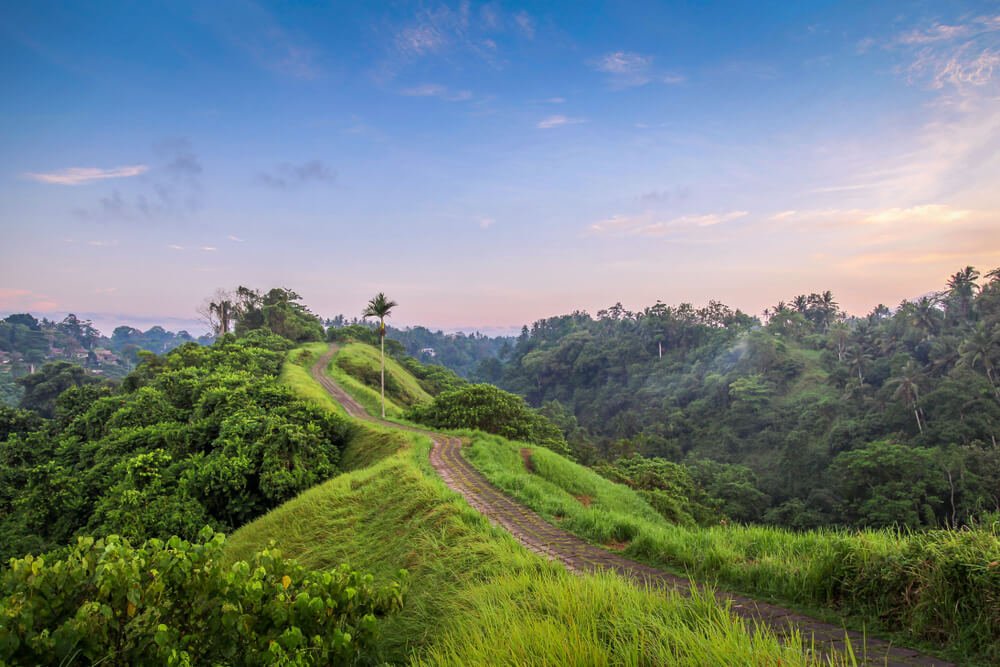 Note: This post contains affiliate links, which means I may receive a small commission if you purchase something through one of these links. Thank you for supporting the free content on this site! For more information on affiliate links and cookies, see my disclosure page for more details.
The lovely Campuhan Ridge Walk is popular with locals and tourists alike, and once you set out and see Ubud's natural beauty, you're sure to see why.
Of course, it's best to go early – this 2-kilometer trek has no protection from the sun, so you'll want to go before the sun's too fierce — or else be prepared to sweat!
The best part of this walk might be that it gives you a beautiful opportunity to see the jungle environment surrounding Ubud without venturing far from town.
At the end of the path, you'll start to see small shops and warungs (local restaurants serving Indonesian food) where you can stop to cool off and refuel with a quick bite before heading back the way you came. 
Grab brunch at Zest.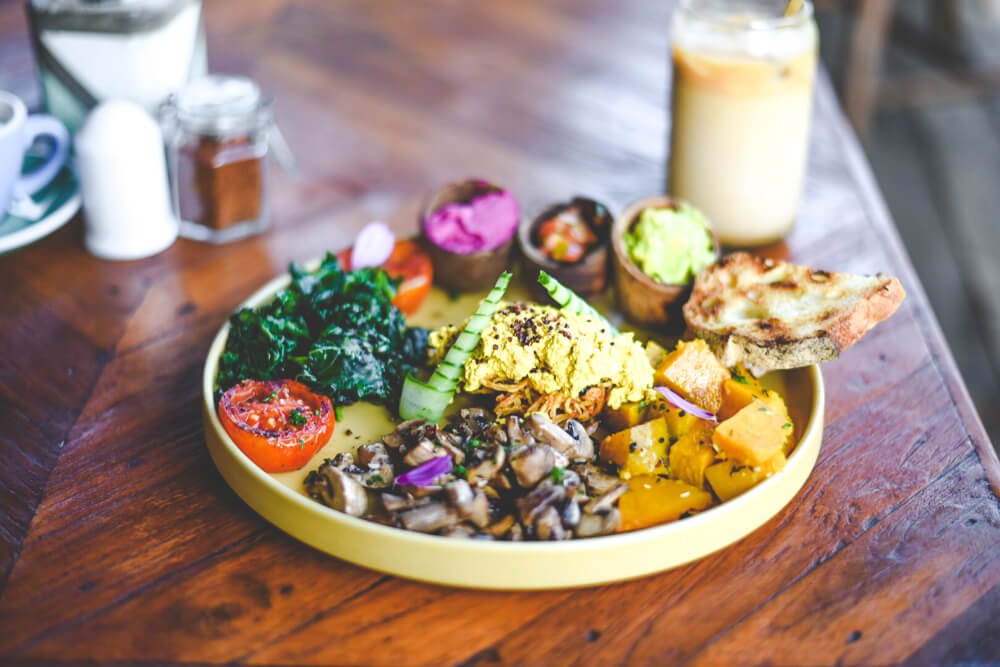 After you finish your journey into nature, head just across the street to one of Ubud's trendiest cafes, Zest.
This vegan gem offers an extensive menu and drink list, so you'll be spoiled for choice. 
If you think you're not into vegan fare, trust me, Zest will change your mind.
With sushi, pizza, burgers, and rice bowls (all plant-based of course), Zest leaves everyone happy. 
If you want a drink this early in the morning (and hey, you are on vacation, right?), their passion fruit and arak cocktail is sure to put you in the island mood!
Enjoy a relaxing spa experience.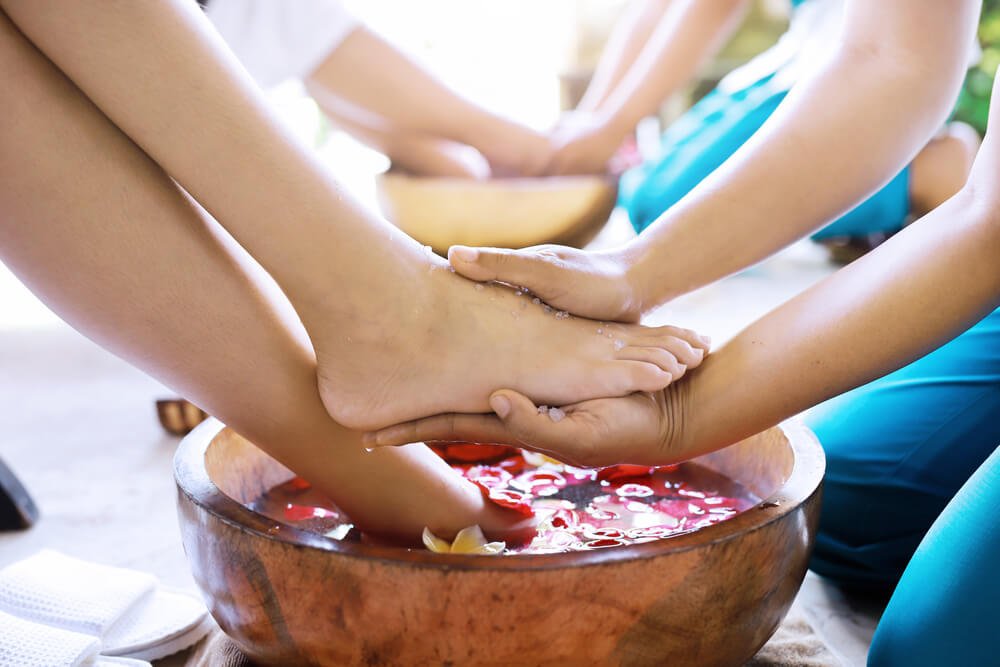 After a super active morning, it's time to relax. Bali Botanica Day Spa is nearby and offers massages, body scrubs, flower baths, and more. 
The treatment rooms overlook a beautiful river, so you can keep on basking in the calming atmosphere of the jungle environment.
It's not too far, either: it's just a 3 minute drive, or an 18 minute walk from Zest. 
(Speaking of getting around Ubud: If you haven't rented a motorbike of your own, you can call one easily through the Grab or Gojek apps!)
They specialize in Ayurvedic treatments, as well as traditional spa offerings for skin, hair, and nails.
With so many options, you can simply choose your favorite and embrace your bliss!
Enjoy dinner with a sunset view over the rice fields.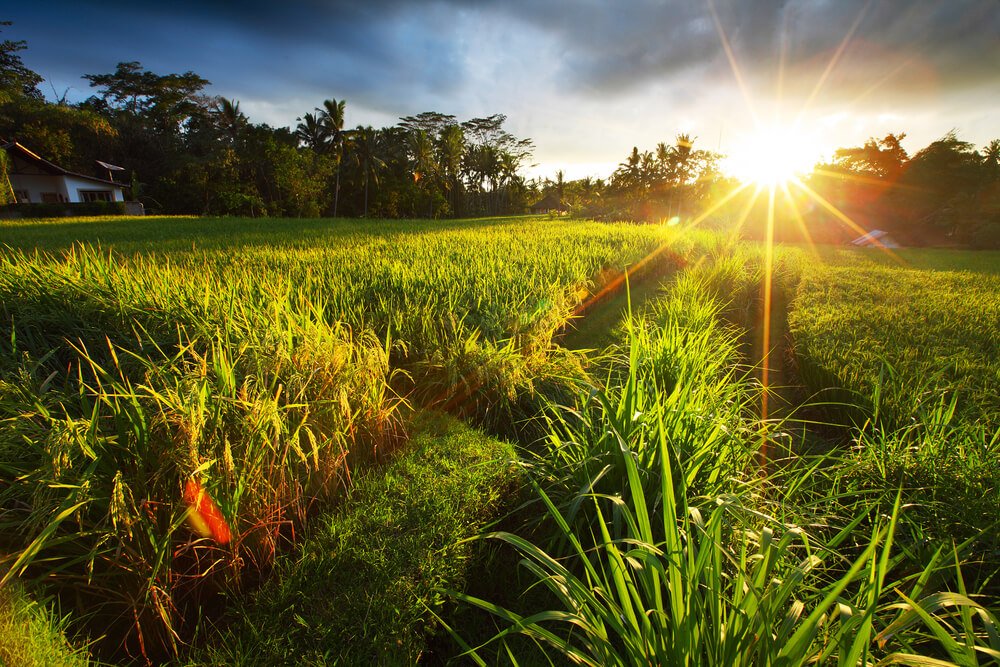 After your relaxing afternoon in the spa, it'll probably be time for dinner, and Cafe Pomegranate is the perfect place to see a sunset over the rice fields. 
It's located on a small street only accessible by foot or motorbike, so don't plan to show up in a car.
The food choices are varied and international, from Indian curry to tacos, but the real treat is the view!
Explore a bit of the Ubud nightlife scene.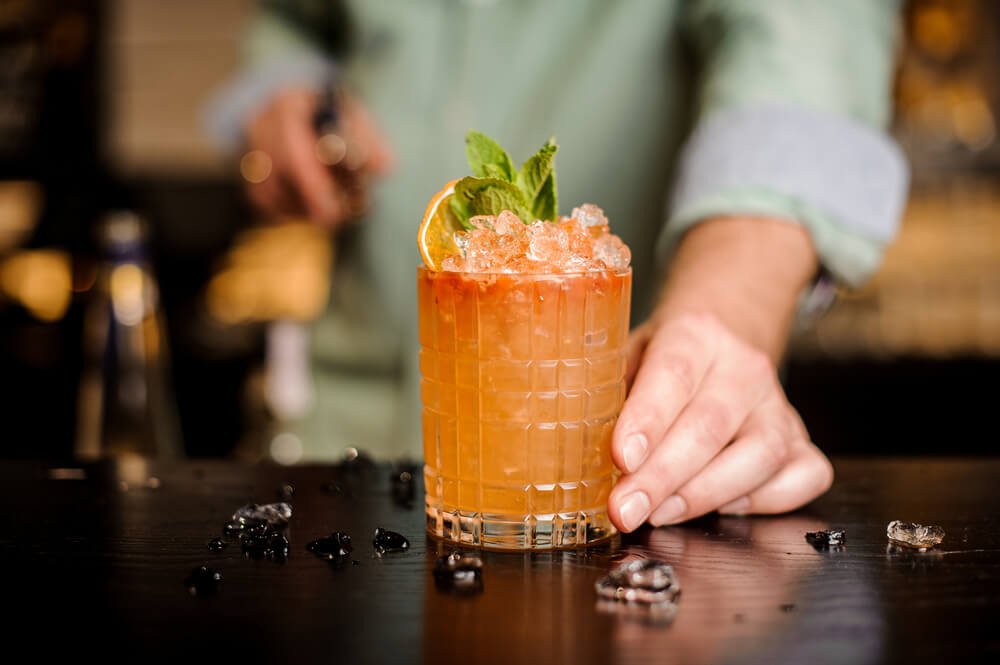 The nightlife scene in Ubud is much quieter than the beach towns of Canggu, Uluwatu, and Seminyak, which have clubs pumping into the early hours of the morning. 
Ubud does have a row of bars downtown, often featuring a band playing live music from around 8 PM to 10:30 or 11 PM, and things often close down completely by midnight.
If you're interested in hearing some music or just grabbing a drink and people watching, Laughing Buddha Bar, L.O.L. and No Mas are worth checking out. 
If you are up later than that and are looking for a local spot, Lovin is one of the few places open late, and they often have live music being performed as well.
Day Two of Your Ubud Itinerary
Visit Kanto Lampo Waterfall.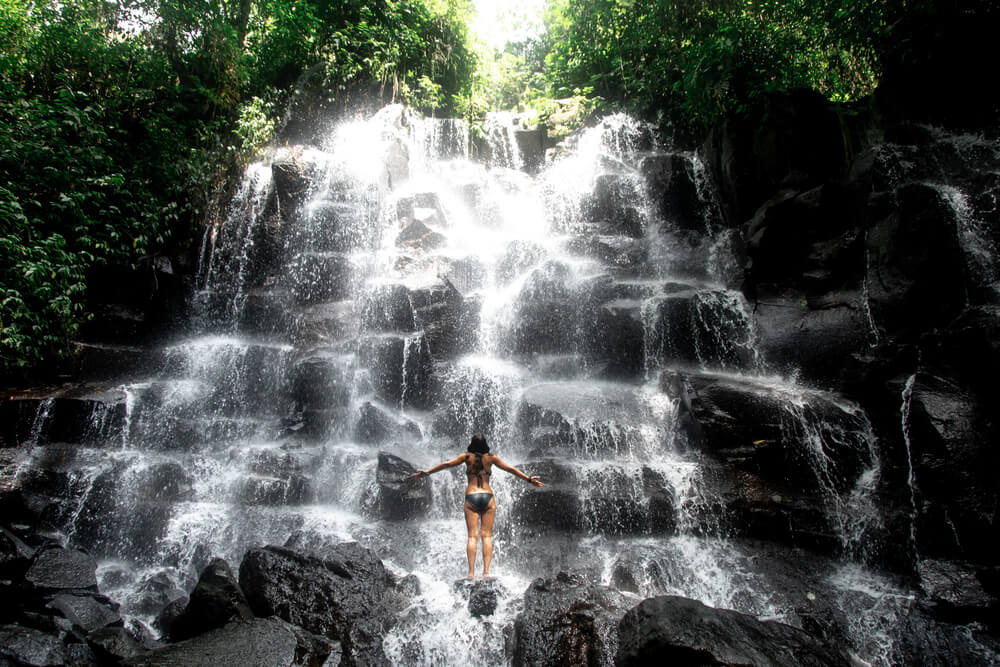 While it may seem like it's not worth venturing out of town on such a short Ubud itinerary, hear me out.
If there is one nearby attraction worth leaving Ubud for, it has to be Kanto Lampo Waterfall.
This stunning area is perfect for a refreshing dip in the water or a killer Instagram shot. 
It's about a 30-minute drive outside of Ubud (hire a Gojek or a Grab scooter or driver!), and you'll have to pay a small fee to enter.
Make sure to bring your swimsuit!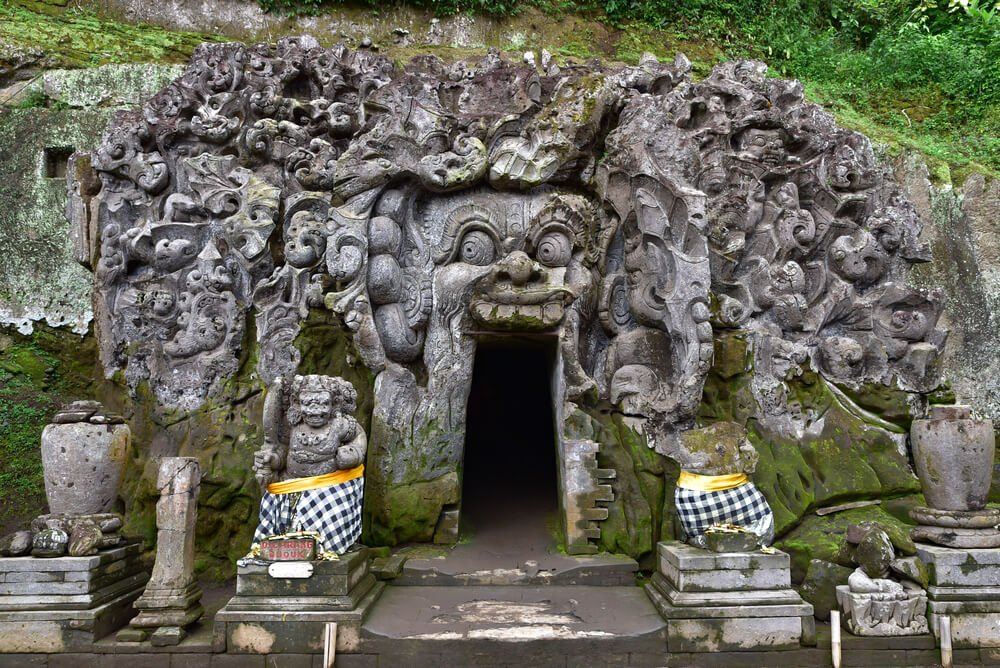 There are a couple other waterfalls nearby, as well as the Goa Gajah Temple.
If you are interested in exploring other attractions in the area and you've got time to spare, you can absolutely make a day of it.
Just hire a driver for the day (ask at your accommodations for a good recommendation!).
Alternately, have a morning swim at Titi Batu Ubud Club.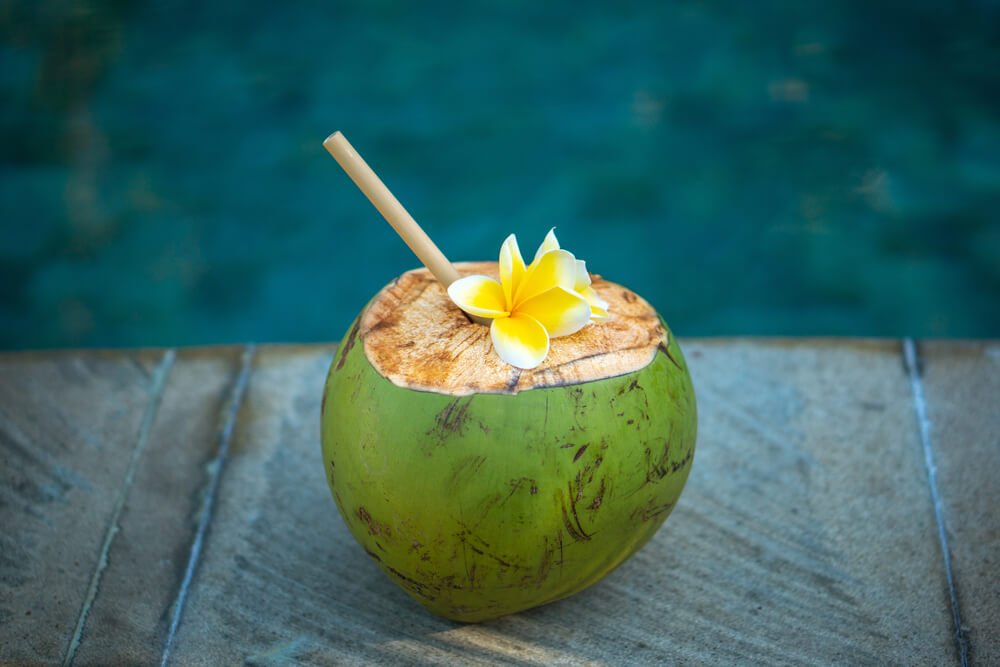 If you don't feel up for a morning drive, don't worry. You can still start your day off with a swim by visiting Titi Batu Ubud Club. 
Complete with a giant pool and gym facilities (priced separately), you can lounge in the sun with a book or use their free Wifi to catch up on some e-mails and social media.
The in-house restaurant serves delicious smoothie bowls and sandwiches, and they even have a sauna!
Have an Indonesian lunch.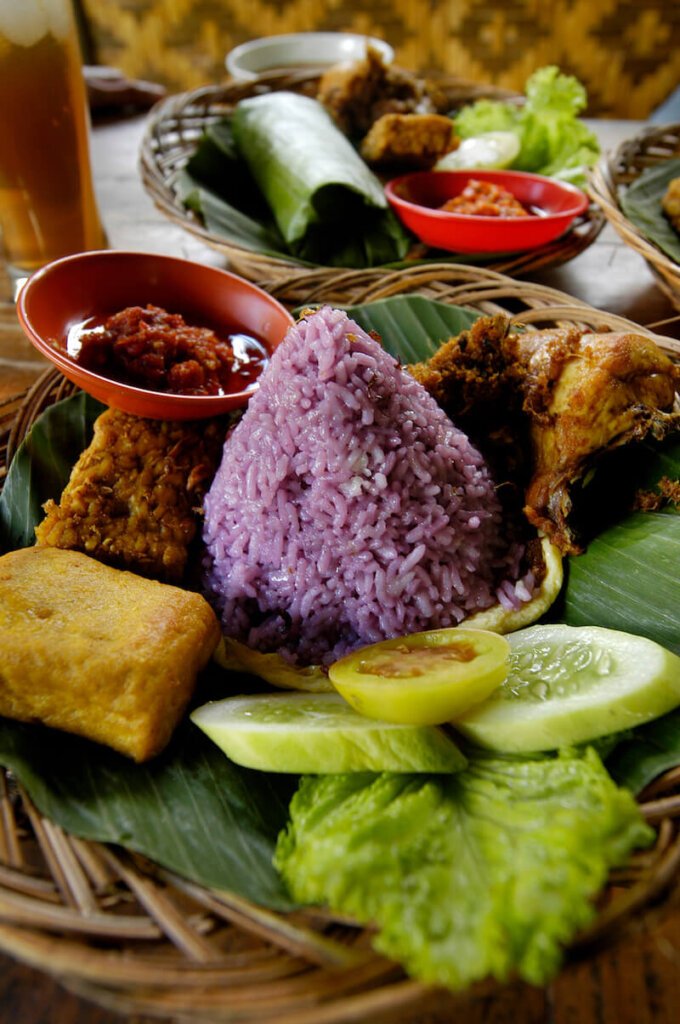 After you get back to town, you can stop in for lunch at Urban Jungle Cafe and enjoy some local Indonesian eats — check out their special purple nasi goreng! 
Located above a tattoo parlor with the same owner, Urban Jungle is a friendly community spot with good vibes all around.
Explore Ubud's excellent art scene and Ubud Market.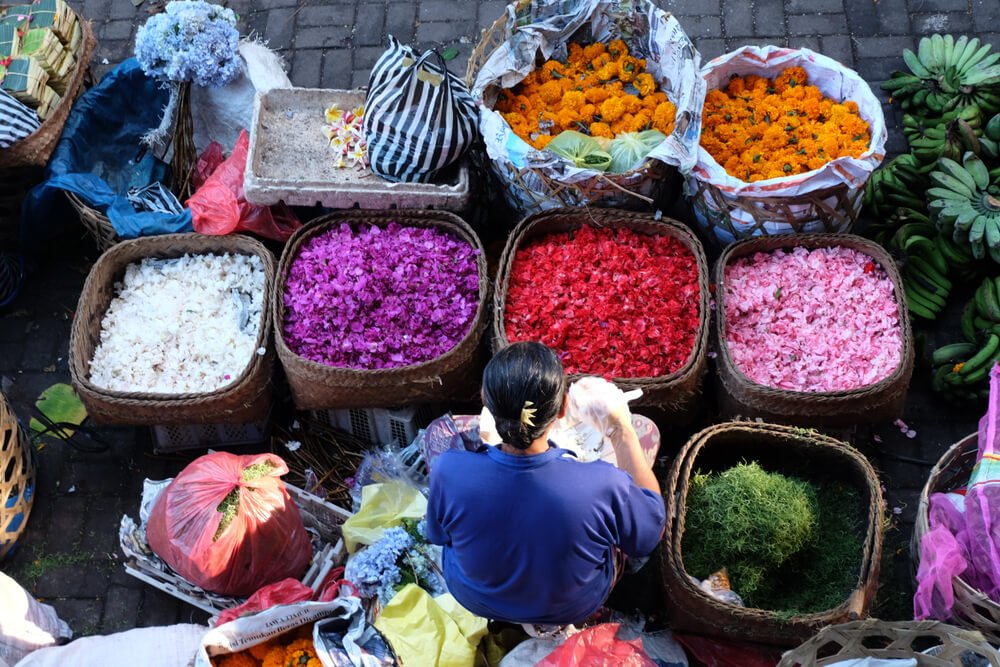 No matter how you choose to spend your morning, let's head to look at some art after lunch.
Tonyraka Art Lounge is a modern gallery with constantly changing exhibitions housed in a lovely cozy setting.
Take some time here to admire different artwork and handicrafts before enjoying a warm cup of tea in their back garden. 
While you're downtown, stop in at Ubud Market to see the many souvenirs and stalls to browse, or just wander around. Do bring cash and expect to haggle!
Have a delicious dinner, one of two ways.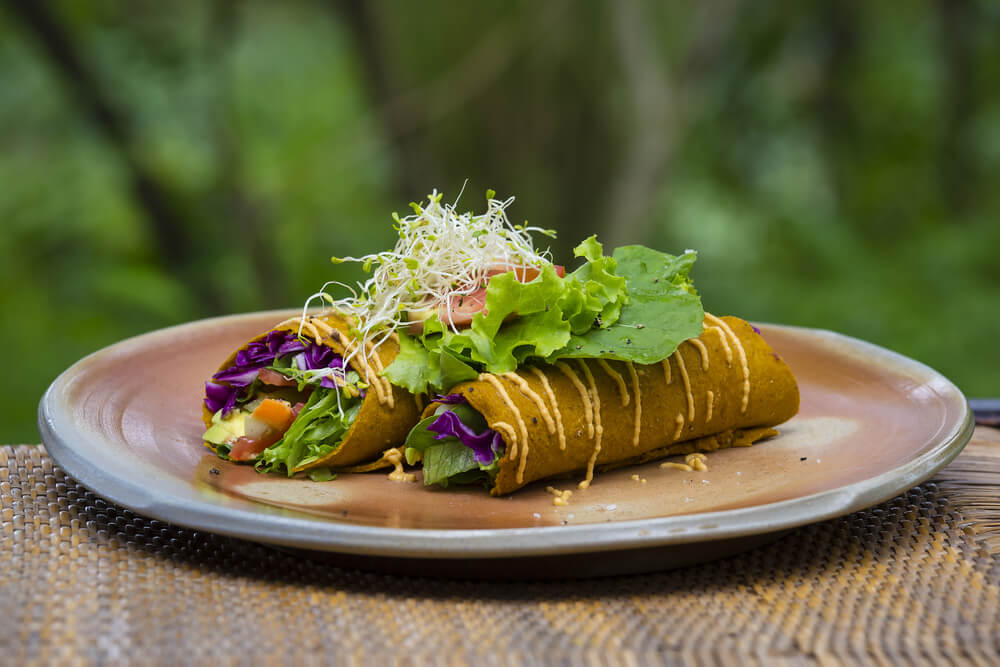 Let's switch it up for dinner and head to Kebun Bistro. It's easily walkable from the market and serves a European menu with a great wine list. 
From Spanish tapas to French and Italian mains, everything on the menu is delicious.
If you're in a group, I highly suggest trying to convince them to order a few things for the table and sharing. 
Since the space is fashioned after a European courtyard, you're sure to forget you're in Asia. Be sure to leave room for dessert – the pâtisserie offerings are to die for.
If you're more in the mood for a health retreat than a decadent French bistro (which is totally understandable), Sayuri Healing Food is a popular spot for plant-based meals that are as tasty as they are good for you. 
They also host community events such as Bahasa language classes and kirtan chanting on different nights, and you can choose to sit at traditional tables or on pillows or mats on the floor.
***
Ubud has so much to do and see, and this itinerary has barely scratched the surface.
If you have the time, there's more than enough to fill a week or even longer with rice terrace walks, yoga classes, and so much delicious food. 
I hope you enjoy this two day itinerary for Ubud, and that these couple of days in Ubud are the perfect way to kickstart your Indonesian adventure!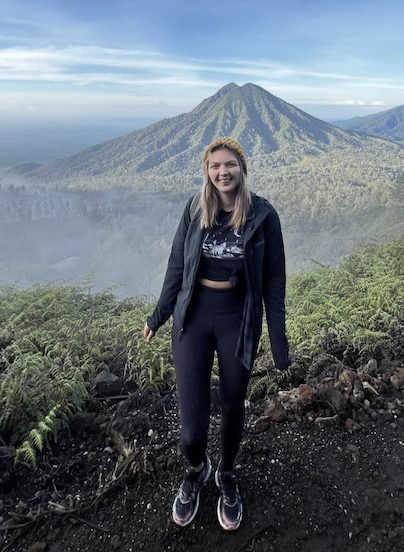 Meg is a writer and editor from San Francisco, California, with a passion for travel and adventure. She worked for several years as an TESOL-certified English teacher in Barcelona, Spain and in Southeast Asia. Currently based in Bali, she enjoys hiking, seeing live music, and curling up with a good book.