Vietnam is a very diverse and beautiful country with something to offer everyone. The country is long, spanning several climates and geographies, meaning that there are so many different places to visit in Vietnam that feel vastly different from the next.
Nature-minded travelers like its cascading rice terraces in the north. Others prefer embracing the romance of Hoi An ancient town or relaxing on golden sands beside turquoise water on the Phu Quoc islands.
Whether you are looking for nature, culture, food, or just pure relaxation: Vietnam has something to offer you.
Here are some of the most remarkable destinations in Vietnam, all worthy of a spot on your Vietnam bucket list.
The 15 Best Places to Visit in Vietnam
Hanoi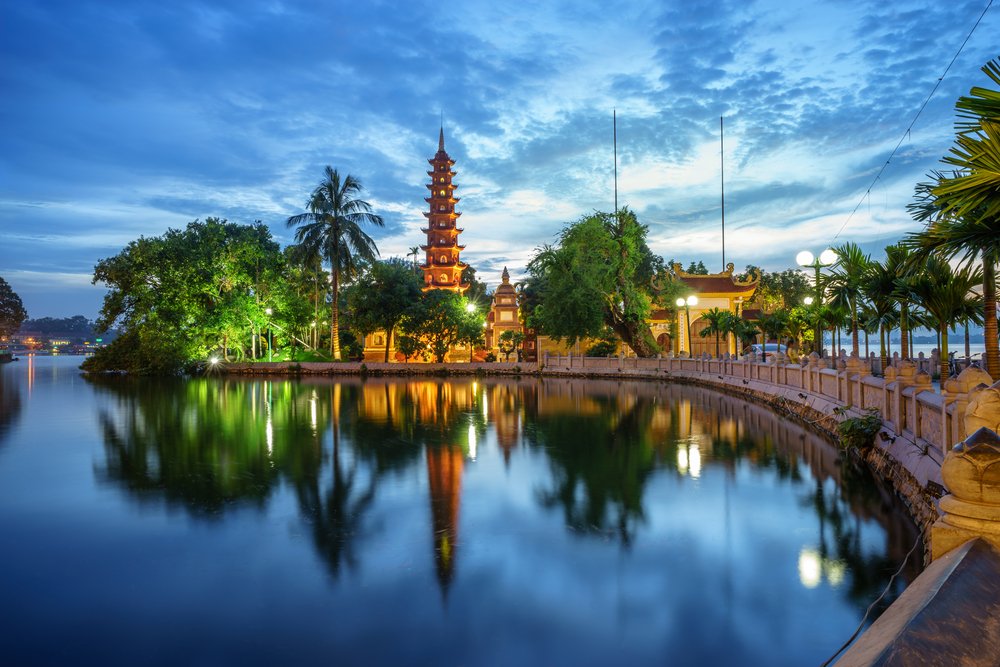 Note: This post contains affiliate links, which means I may receive a small commission if you purchase something through one of these links. Thank you for supporting the free content on this site! For more information on affiliate links and cookies, see my disclosure page for more details.
The range of cultural sites in Hanoi is extraordinary, from the quaint Old Quarter to its fascinating ethnology museum, from the crumbling French colonial style Opera to the ancient Tran Quoc temple.
The capital of Vietnam is probably the ultimate foodie destination as well! From world-class noodles to the more adventurous grilled pigeon, the food cooked up by the local street vendors in Hanoi is truly some of the tastiest food you'll find in Vietnam.
Ha Long Bay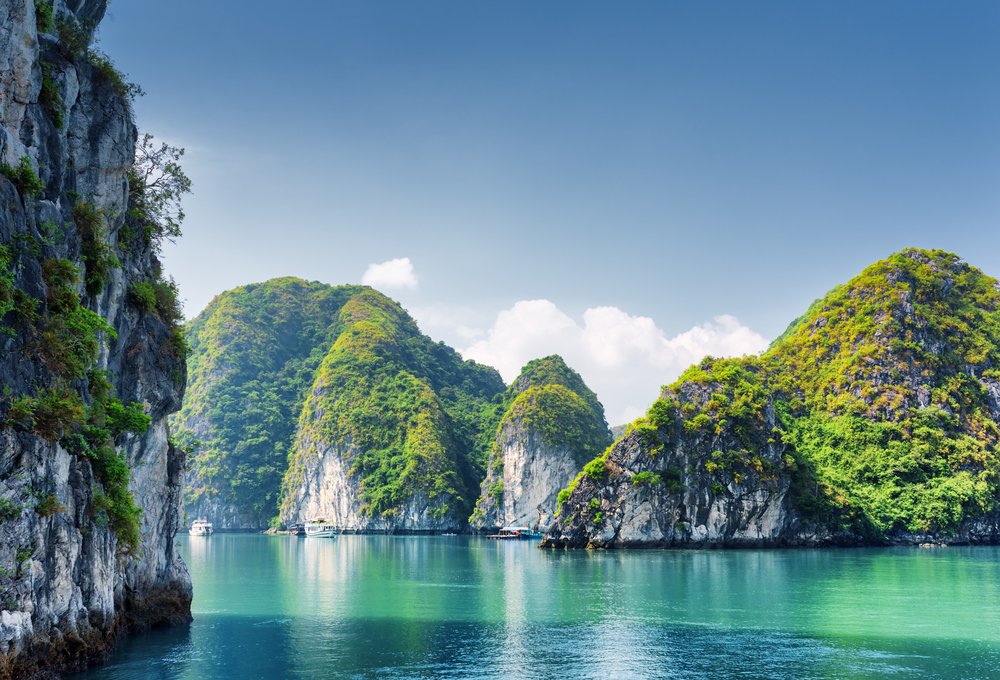 This Unesco World Heritage Site needs no explanation, only photos! It is simply one of the must-see places in Vietnam for most travelers. With 1600 karst islands, Ha Long Bay is pretty much a screensaver-perfect backdrop come to life.
On a cruise in Ha Long, every photo is magic: picture vivid shapes of islands reflecting on its emerald waters. It needs no photoshop: imposing rocks, clear lagoons, water-level caves — it's out of this world.
To make the most of your Vietnam tour, it is recommended to choose a 3-day trip or longer. You will be able to explore the more untouched parts of this magnificent natural wonder, ones that day-trippers and overnight visitors miss.
You can also visit lesser-visited places in the region like Cat Ba in order to have a more off the beaten path experience.
Ninh Binh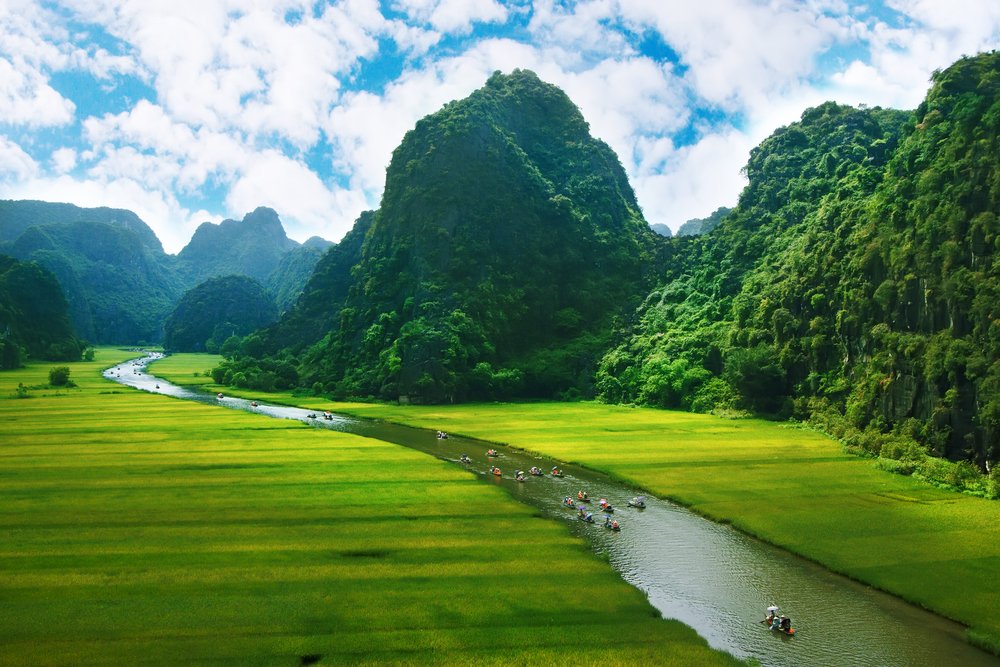 With various scenic back roads, beguiling historic sites and its status as UNESCO World Heritage site, Ninh Binh has something to please any visitor — even the most sophisticated ones.
If you enjoy cycling, the 24 km flat terrain around Hoa Lu ancient capital is a must-do. If you're more a fan of wildlife, Cuc Phuong National Park will fill your days with impressive wildlife photography and inspiring landscapes.
When it comes to time to relax, seat on a sampan ride to observe the picture-perfect Ngo Dong river floating past.
Sapa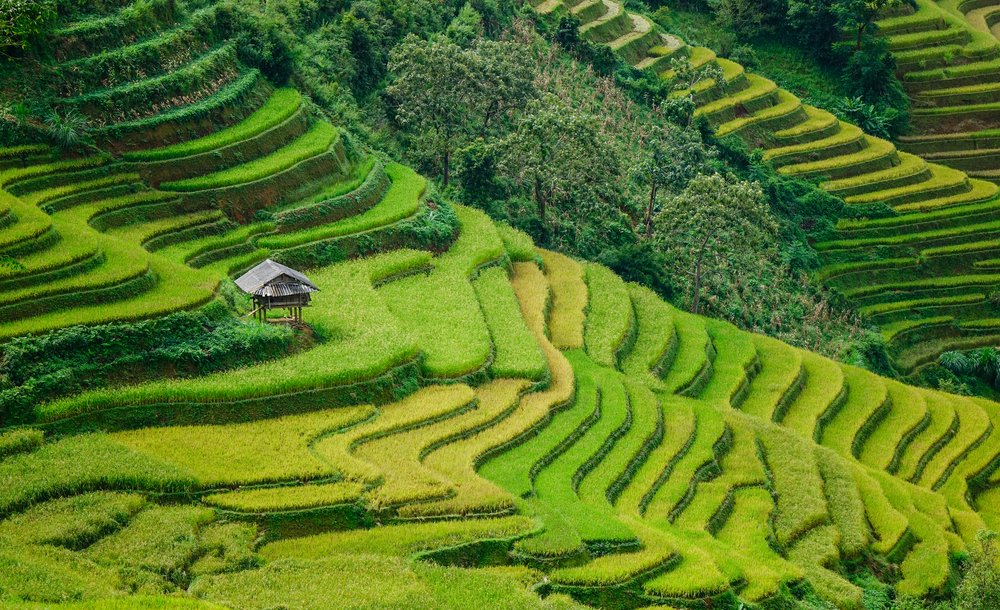 The best Vietnam views belong to Sapa, as it is home to Fansipan Mountain, the highest peak in the Indochina region (which today encompasses Cambodia, Vietnam, and Laos). Thanks to the new arrival of the cable car, capturing Sapa's panorama from above has become even easier.
For decades, it has been a magnet for trekkers and those in search of learning more about the culture of the many ethnic minority groups who call Sapa home.
The main charm of Sapa comes from its neighboring communities which you can only access through its breathtaking hiking networks. Some of the Sapa highlights you should put on your Vietnam bucket list: Lao Chai rice terraces, Ban Ho Valley, Cat Cat Waterfall, and Love Waterfall.
Unquestionably, the best way to appreciate Sapa's scenery is to take a tour package with a homestay option to get a real sense of Sapa's culture.
Ha Giang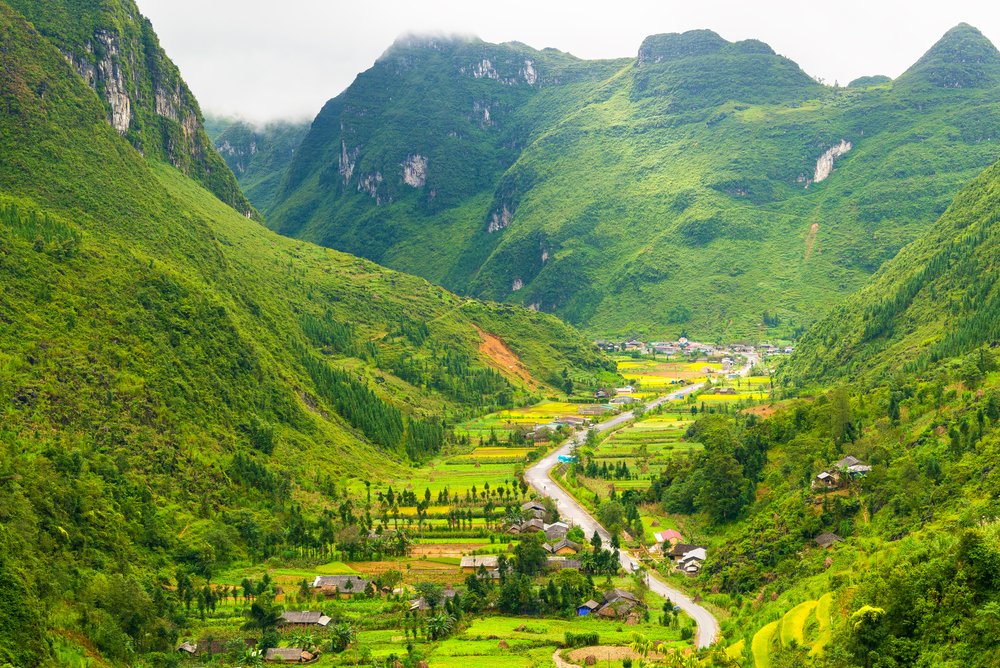 No place in Vietnam can beat Ha Giang for road tripping! Each district of this province is tempting enough to tackle.
From Hoang Su Phi to Dong Van, you'll have opportunity to delve into the national heritage of Ha Giang rice terraces and go through awe-inspiring pass of Ma Pi Leng.
There is another reason that you'll feel in love with Ha Giang: its hospitality. No matter where you travel in the region, people are welcoming and happy to show you their life.
Do not miss Dong Van market which happens only on Sundays, serving as a beautiful meeting point for local hill tribes including the Hmong, Tay, and Dzao minorities.
Phong Nha National Park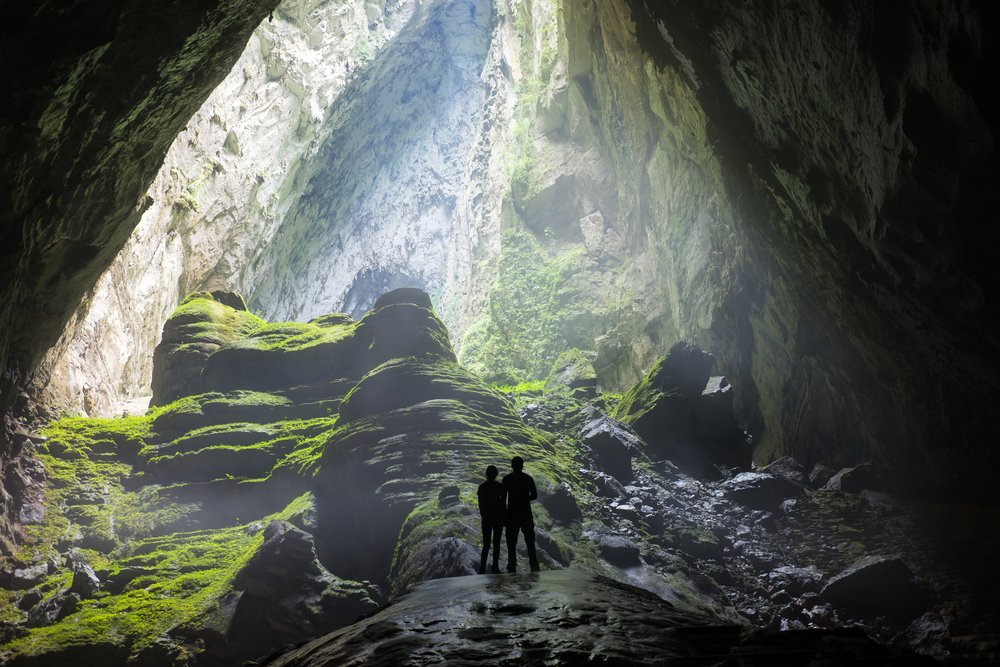 Lying deep in the Truong Son mountain range, Phong Nha National Park has been stealing a bit of the spotlight in Vietnam's tourism scene in recent years.
Since 2009, when the largest cave in the world was discovered in this national park, Phong Nha has become one of the hottest places for adventure and ecotourism in all of Asia.
To take part in a trek to Son Doong, you even need to register months in advance and pay quite a bit — we're talking thousands in permit and excursion fees — making it a pricey but gorgeous addition to your Vietnam bucket list.
Hue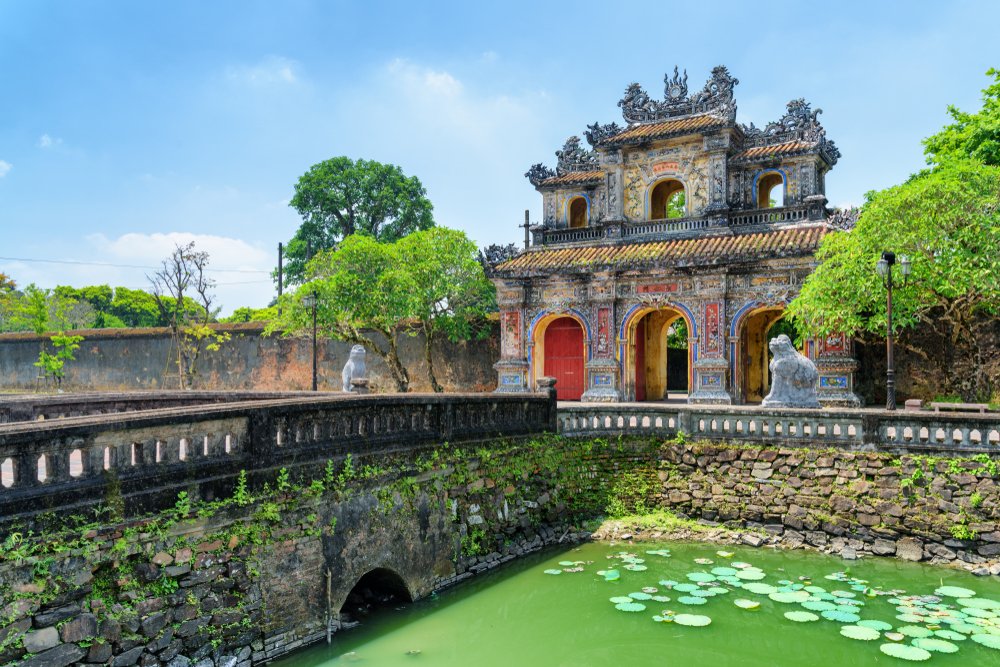 For a taste of old Vietnam, visit Hue, the last imperial city that served as Vietnam's capital from 1802 to 1945.
The city is a perfect introduction to learning more about Vietnam's feudal era, especially the Nguyen Dynasty. A visit to the Forbidden City, Khai Dinh Tomb, and Thien Mu Pagoda are all Hue musts: they are like stepping back into a time machine.
However, Hue has not its attractions but plenty of other excursions to enjoy to make your time in Hue even more memorable. Take a pleasant Huong river cruise, learn about traditional bonsai, attend a royal cooking class to learn to cook Vietnamese food fit for a king, or dive into Hue's performing arts scene.
Hoi An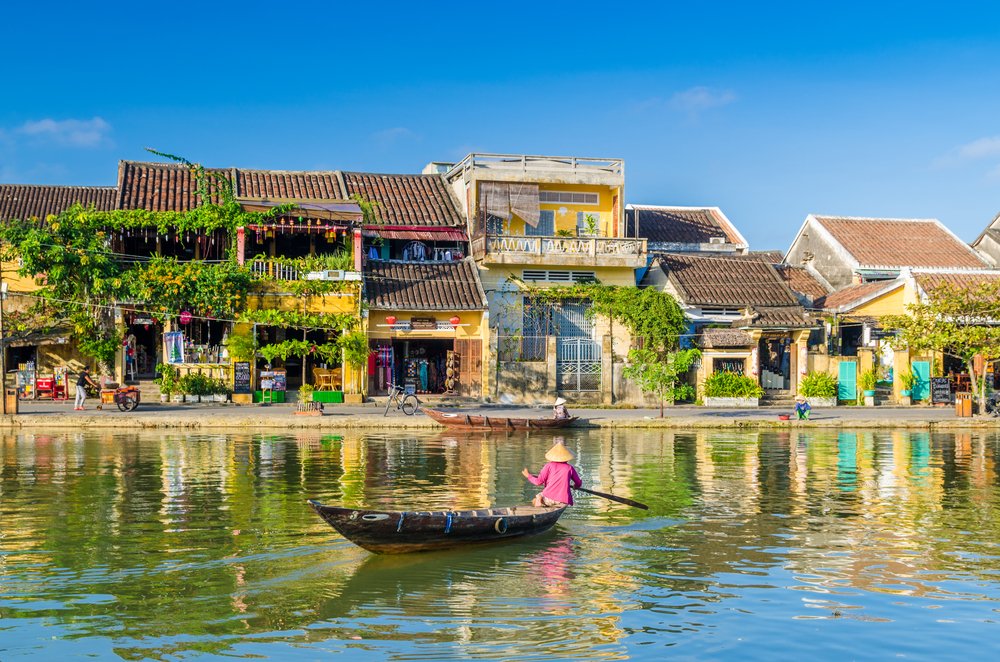 If you want to enjoy the most romantic place to visit in Vietnam, Hoi An is the place to be. If you're choosing Vietnam as a honeymoon destination, Hoi An simply must be on your trip itinerary.
It has a beautiful location by the picturesque Thu Bon river, and it's conveniently located next to the pristine sandy beaches of An Bang and Cua Dai.
Hoi An has a long tradition with the arts, and you'll find opportunities to engage with its craft scene such as observing colorful lantern workshop and silk weaving houses.
Hoi An isn't lacking a diverse and unique food scene, either! Many dishes are regional to Hoi An including tasty Cao Lau, Banh Bao Banh Vac (aka white rose dumplings), and aromatic Com Ga are widely available — often just for less than $2 USD a plate!
Con Dao Archipelago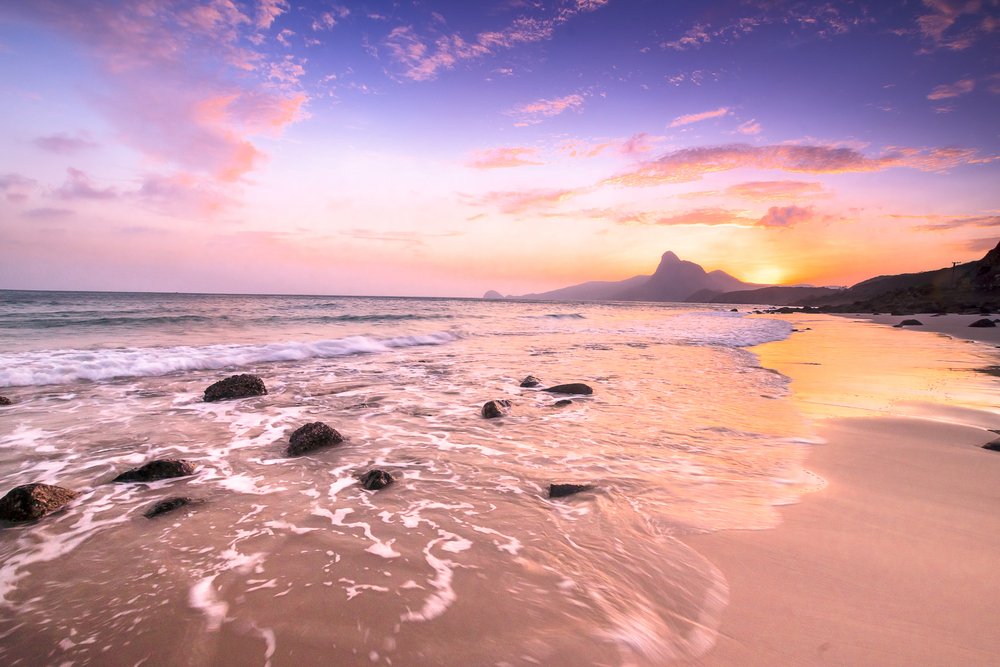 With its tranquil lagoons, dense tropical jungles, and an incredible marine national park, this part of Vietnam has a landscape as dramatic as its history.
During the French era, it was a well-known prison and a military base. Nowadays, it's a much more light-hearted place! Con Dao boasts the ultimate laid-back atmosphere with plenty of secluded, paradisiacal beaches.
It seems there is no better place to find your own slice of paradise without tourists than this archipelago, especially now that the secret is out about Pho Quoc!
Touring relatively unexplored islands is very much a possibility here, since 14 out of 15 are uninhabited and only visited by boat trippers.
Dalat
Dalat is arguably one of the most romantic places to visit in Vietnam, perhaps tied with Hoi An. With its crumbling French colonial relics, pine forests, beautiful lake, and mild weather, it seems a world away from other parts of Vietnam.
For those who enjoy adventurous activities, Dalat spoils for choice. From jungle safaris to navigating thrilling waterfalls, there is always something adventurous close at hand.
It's also one of the most Instagrammable places in Vietnam! Head to the Buddhist Hand, Lang Biang mountain, or Datanla and Pongour waterfalls.
Ho Chi Minh City (Saigon)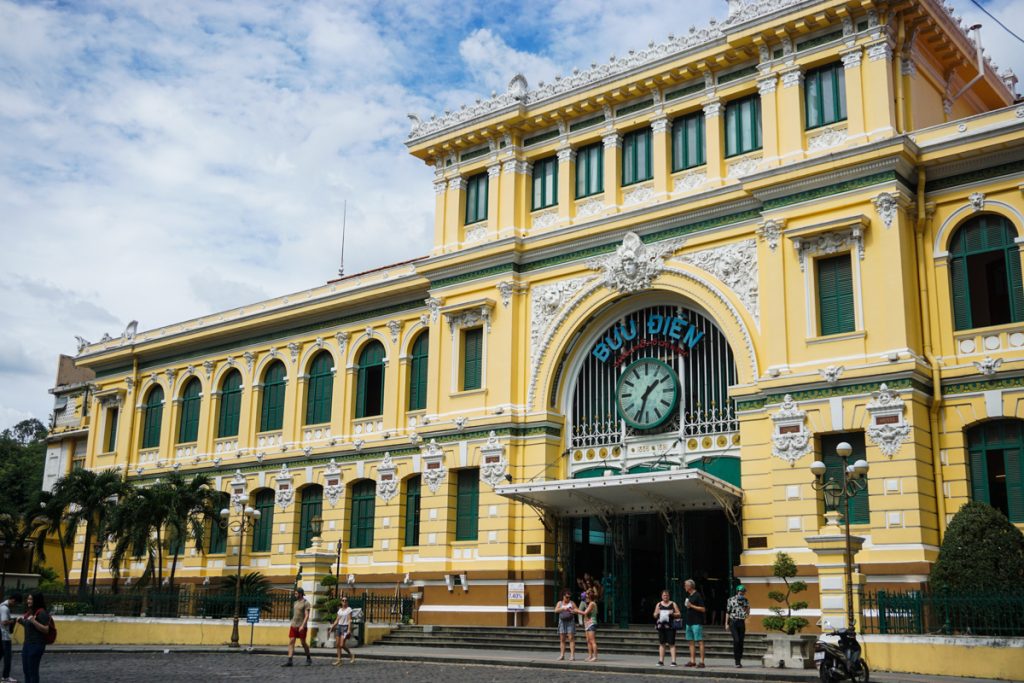 Your trip to Vietnam would be incomplete without including the southern hub of Ho Chi Minh City. The contrast between Ho Chi Minh City and Hanoi is stark, and while I love both cities, it's certainly worth visiting both to compare the two and have a sense of what modern Vietnam looks like.
Although the city is very busy with millions of motorbikes and high buildings, it has no shortage of enchanting attractions.
To start your day, enjoy a guided walk in District One where French architecture remained unchanged like centuries ago — checking out the old Postal Office, Opera House, City Hall, Notre Dame Cathedral, and other colonial-era architecture.
Then, in the afternoon, learn about the history of the Vietnam War by exploring the tunnels of Cu Chi. Follow this up with a visit to the somber but worthwhile War Museum, where you can learn about the catastrophic consequences of the Vietnam War. Be prepared to be moved.
When you feel a little hungry, embark on a motorbike food tour to sample all the best dishes that Ho Chi Minh has! It's a little scary to first get on the motorbike, but you quickly adjust to – and even enjoy! – the chaos of Saigon traffic.
The fun does not stop at sunset: nowhere else in Vietnam has such wide range of karaoke, night markets, restaurants, and bars.
Can Tho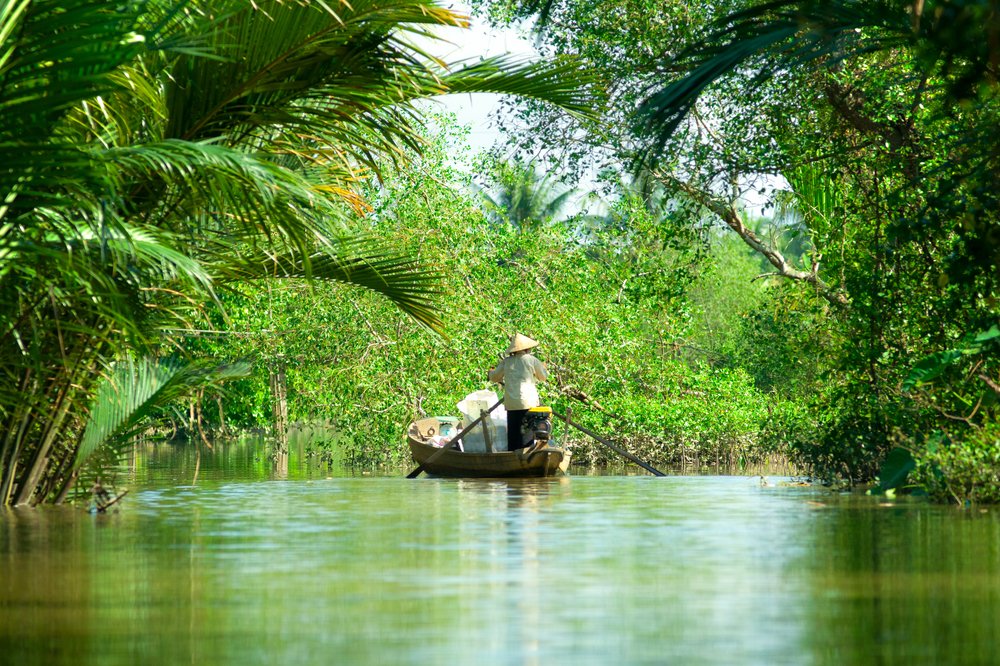 Not sure where else to go in southern Vietnam? Head to Can Tho, where the fantastic floating market appears on the mighty Mekong river.
Save some time to mingle with locals in Ong Temple, where you'll get a true insight into the local religious culture.
If you have the time, a 3-day trip combining all the Mekong Delta's must-sees is a great way to spend some time, especially if you're a craft lover! These trips often include visits to typical traditional workshops where you can learn more about Vietnamese handicrafts and souvenirs.
Nha Trang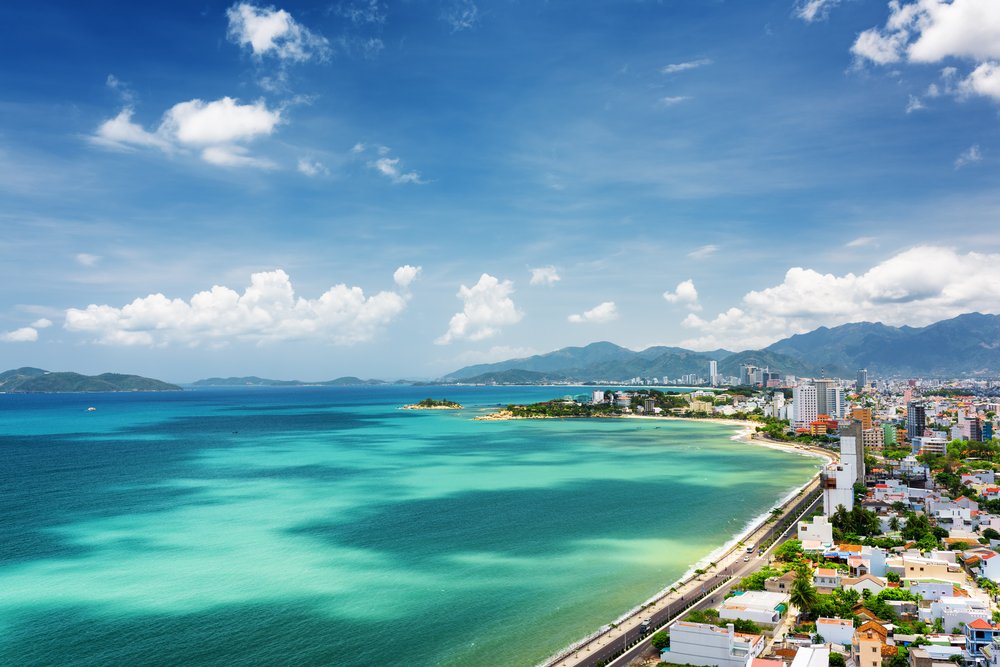 When you ask the Vietnamese their favorite beach destination in Vietnam, Nha Trang will likely be their answer! The city itself beckons with charming fishing markets, gorgeous beaches, and vibrant life.
If you can, save some time to travel offshore from Nha Trang to one of its pristine nearby islands where you can go diving, swim, or simply relax on a sun-kissed beach.
Tasty and delicious seafood abounds here as well!
Phu Quoc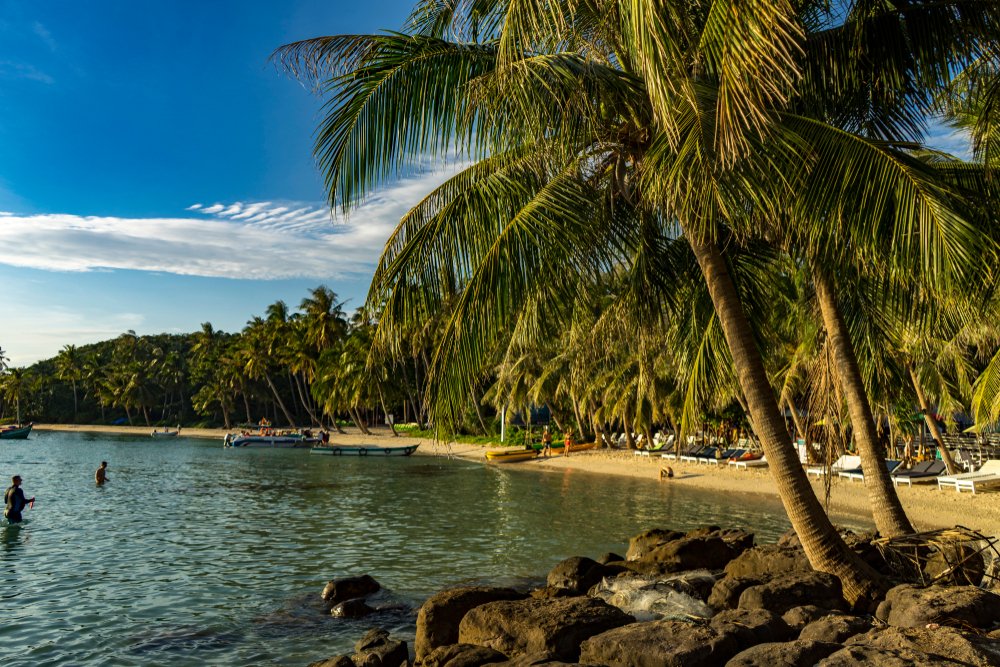 As soon as you kick off your sandals, step on the powdery sand, and behold the blue, transparent waters that surround Phu Quoc, you'll understand why Phu Quoc is the premier beach hopping destination in Vietnam.
Some great places to hang out in this vibrant island chain are Suoi Tranh stream and Phu Quoc National Park, but there are also countless beaches worth exploring and other unique things to do in Pho Quoc.
While the main islands have already started having a big tourism wave, there are still many islets which have barely been touched by mass tourism to explore in the Phu Quoc archipelago.
Pin This Vietnam Bucket List For Later!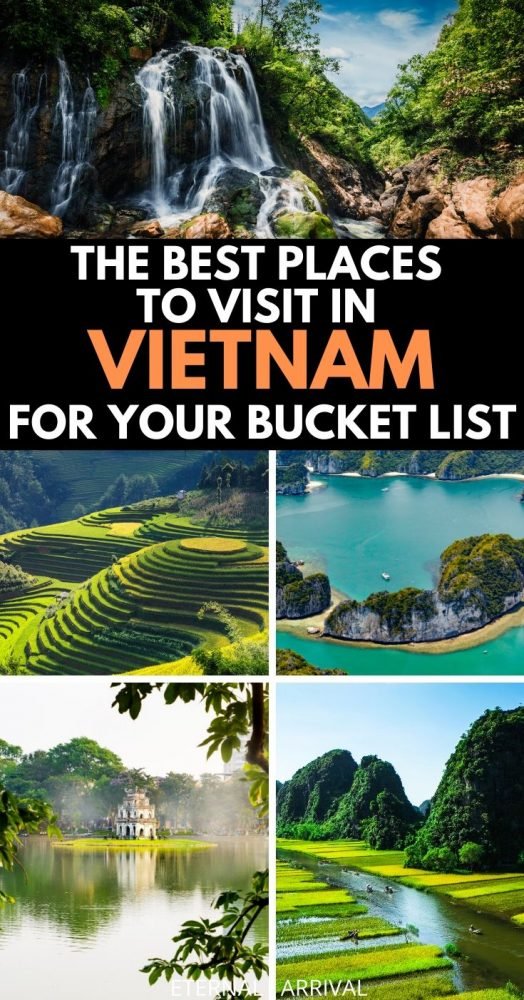 Allison Green is a former educator turned travel blogger. She holds a Masters in Teaching and a B.A. in English and Creative Writing. Her blog posts merge her educational background and her experience traveling to 70+ countries to encourage responsible, enriching travel. She has been a speaker at the World Travel Writers Conference and her writing, photography, and podcasting work has appeared in National Geographic, CNN Arabic, CBC Canada, and Forbes, amongst others. Now a full-time traveler, she has lived in Prague, Sofia, New York City, and the San Francisco Bay Area.