I last visited Colombia in 2012, much to the chagrin of my normally quite laidback parents. After all, Colombia has had a hard time shaking its global image as a country ripped apart by drug violence, and shows like Narcos haven't done much to help its image.
Luckily, much of my previously held misconceptions of Colombia proved false. I found the capital city of Bogotá ultra-cool and modern, full of street art and delicious restaurants, whereas Cartagena was as picture perfect as the postcards promised.
At the same time, cracks in Colombia's newly safe facade still showed. We drove past a pickup truck full of army men with machine guns one night; we saw police dogs checking virtually every person's trunk before they would be permitted to park in a mall; parts of Bogotá felt a bit dodgy at night. While I had an excellent time and left Colombia in love with the friendliness of the people and beauty of the country, I still believe that you should be aware of the still-present effects of its troubled history before you visit.
While I only had a week to spend in Colombia, guest writer Robert Schrader of Leave Your Daily Hell has spent far more time exploring this beautiful South American country, so I've asked him to share his honest perspective on what you should consider when planning a trip to Colombia. Read it below!
***
When you think of travel in South America, you probably imagine a trek to Machu Picchu, a laze on the beaches of Rio de Janeiro, a bike ride through the Argentine wine country or stargazing in the deserts of Chile. But a trip to Colombia? Probably not, in spite of the fact that you can have all these experiences (and more) there.
Thanks to a violent past and inadequate PR in the present day, Colombia has struggled to achieve the notoriety among tourists the most of its South American neighbors enjoy, even if visitor numbers are steadily increasing. Below are some reasons you should visit Colombia—and some facts about the country that might make you think twice.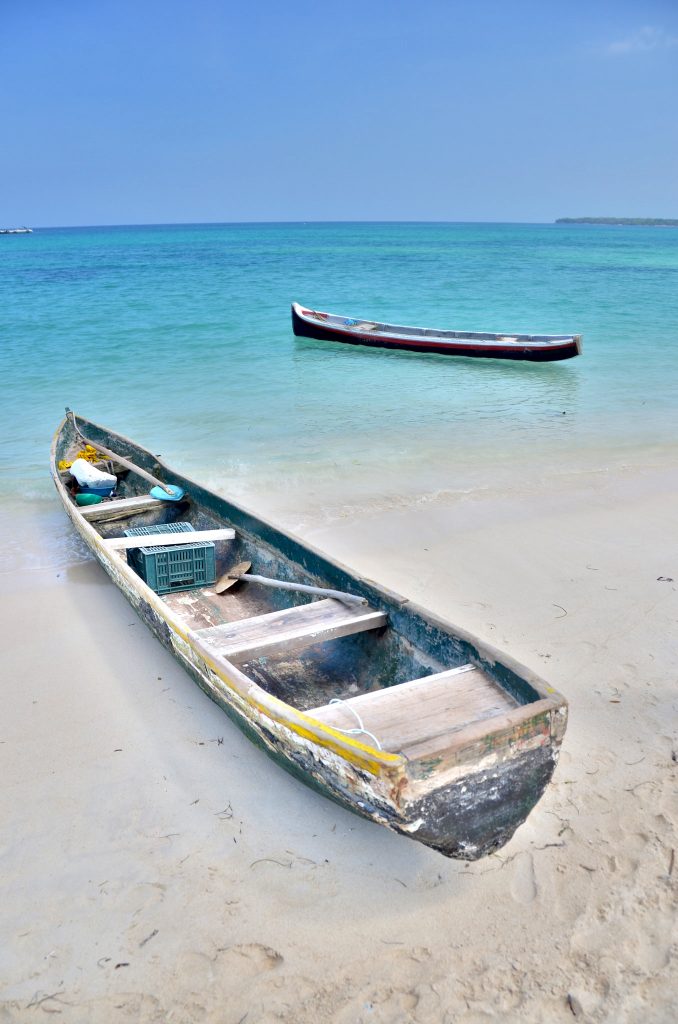 Note: This post contains affiliate links, which means I may receive a small commission if you purchase something through one of these links. Thank you for supporting the free content on this site! For more information on affiliate links and cookies, see my disclosure page for more details.
Colombia is South America's Grab Bag
You can enjoy most experiences you find elsewhere in South America in Colombia. Hike to the largely unknown Ciudad Perdida instead of Peru's world-famous lost city; or laze on the Caribbean beaches near Cartagena, which are every bit as beautiful as those you find along the Atlantic Ocean in Brazil.
Colombia is replete with amazing cities—not only Cartagena, but the national capital of Bogotá, the hipster capital of Medellín and the salsa capital of Cali. The country also has a huge variety of natural experiences, from the Eje Cafetero coffee region, to Tayrona National Park, to the desert peninsula of Guajira, to Caño Cristales, a "rainbow river" that looks every bit as stunning in person as it does in viral internet videos.

Yet It's Not (Completely) Safe
You don't have to binge-watch Narcos to get an idea of the drug violence that plagued Colombia in past decades. The country's dramatic turnaround has been less publicized, however, which leads many would-be travelers to believe that a trip to Colombia will put your life in danger. I'm split about the issue of whether or not Colombia is safe for travelers.
On one hand, tourists don't venture to the most dangerous parts of Colombia, which account for most of the country's annual murder rate—26.5 per 100,000 people, if you're curious, which makes Colombia the 15th deadliest country in the world. But while I experienced neither violence nor theft during my trips, several travelers I know personally have been robbed at gunpoint in Colombia.

It's Close—if You're American
One reason Colombia's popularity has increased (if not fully surged) is because it's so convenient for North and South American travelers. Geographical distance notwithstanding, airlines have been adding flights to airports throughout Colombia, which when combined with the extensive domestic network of national airline Avianca make Colombia easy to explore, particularly compared to some of its neighboring countries.
On the other hand, Colombia is extremely inconvenient to travelers from basically anywhere else in the world. Few nonstop flights to Europe exist, and like the rest of South America, Colombia sits outside the range of flights to Asia, at least when it comes to the aircraft that exist now. Unless you already plan to be on a trip through Latin America, Colombia's allure might not be enough to justify 24+ hours of flights.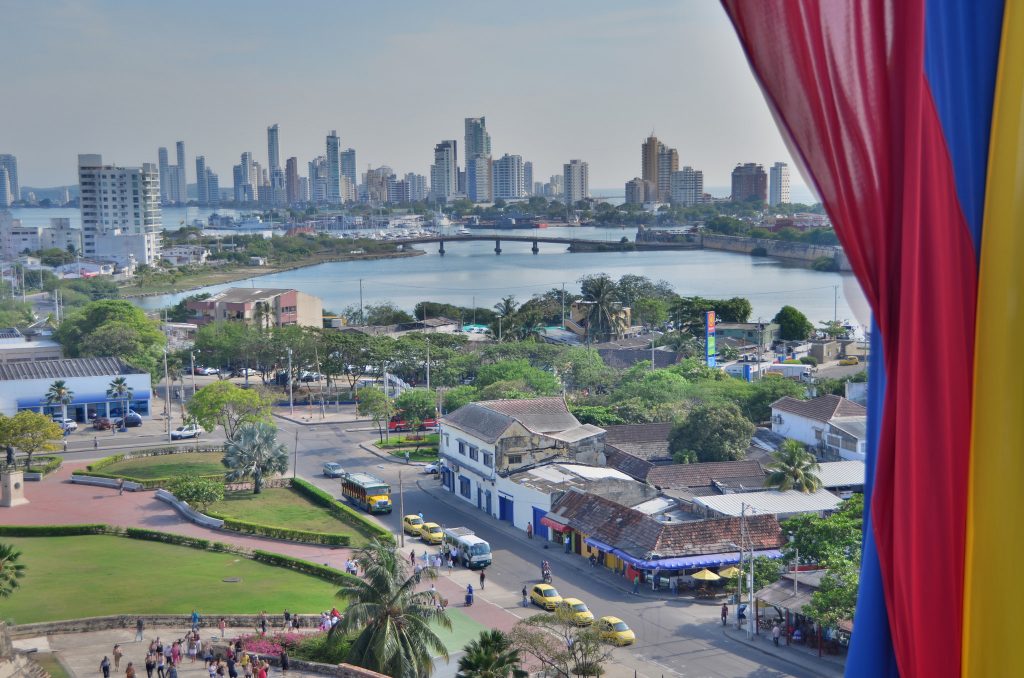 It Remains Offbeat, For Now Anyway
When I took my first trip to Colombia, back in 2012, it seemed like the country was poised to become the next big tourism thing. While more foreign tourists are visiting Colombia than ever before, people's lingering doubts about its safety (and other common misconceptions) has made this more of a trickle than a flood. And that's a very good thing, at least as a traveler.
To be extremely general, Colombia feels more authentic than most other places I've been on the South American continent, with locals who are less jaded by tourism, food that is more unfamiliar and sights that are on their way to becoming iconic, but a far cry from clichéd. Colombia won't remain off the beaten path forever, however, which means that you should probably visit sooner rather than later.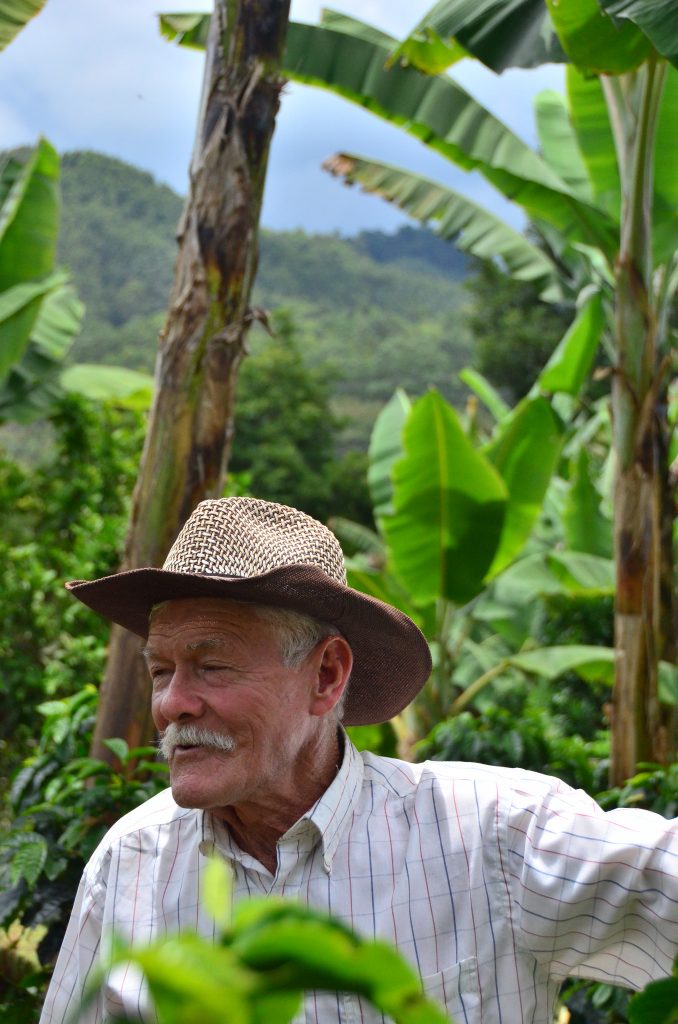 The Bottom Line
Colombia is a magnificent (but sometimes problematic) destination. Although it offers a veritable grab bag of the travel experiences you can enjoy further afield in South America, legitimate security concerns linger. Additionally, while the fact that it remains off the beaten path is attractive, its lack of proximity to travelers who live outside of the Americas can make it a hassle to reach. The good news is that if you do decide to visit Colombia, it'll be a trip you never forget.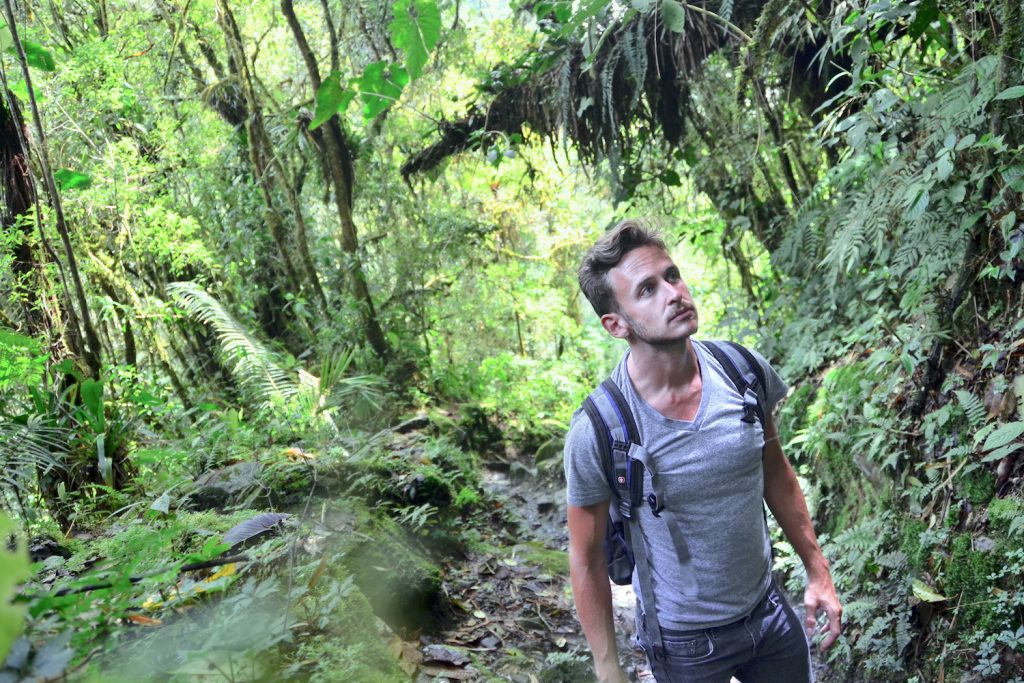 Robert Schrader is a writer, photographer, and creator of Leave Your Daily Hell, one of the world's most popular independent travel blogs. When he's not on the road, he lives in Bangkok, where he's currently attempting to master the Thai language and not get fat—street food and self-control aren't good bedfellows! Read his blog or follow him on Instagram to keep up with his travels.
Allison Green is a former educator turned travel blogger. She holds a Masters in Teaching and a B.A. in English and Creative Writing. Her blog posts merge her educational background and her experience traveling to 60+ countries to encourage thoughtful travel experiences that both educate and entertain. She has been a speaker at the World Travel Writers Conference and her writing, photography, and podcasting work has appeared in National Geographic, CNN Arabic, CBC Canada, and Forbes, amongst others. Now based in the San Francisco Bay Area where she grew up, she has also lived in Prague, Sofia, and New York City.